This post is sponsored by JMW Sales, Inc. All opinions are my own.
Science is cool. We're big into STEM around here. Making the transition from a STEM school to a school with traditional learning was a bit bumpy for the first year. As a parent, I was really concerned that my girl's advancements and interests would revert if she didn't have the same level of immersion in a different environment. Because I'm sensitive to that, I'm always looking for ways to integrate STEM learning into our day-to-day chaos. Let me rephrase — I am looking for FUN STEM learning. There's a lot of stuff being sold as "STEM" when it's really just kind of meh.
I was excited when I learned that National Geographic has a whole collection of STEM kits for kids! Well, considering my level of excitement, I'm going to say that parents will enjoy these too. There's really something for everyone's interests, and you'll want to buy these in twos (use my discount code below!) so you can gift one and keep one.
*** Use the following promo codes on Amazon through 11/28:
MOMMYUPGD20 for the Ocean Animals Dig Kit & Davinci's Battalion
AND
20MOMMYUPGD for the Morphing Matter & Stepping Stones
[amazon_link asins='B0160JBGRA,B01C3DSKTY,B016PHFY3Y,B0160JB7IS,B07C4KBJ1X,B0160JCC5U,B0160JBS5K,B0160JB7GA,B07B4MTWTX' template='ProductGrid' store='tpgbusinessse-20′ marketplace='US' link_id='d8db8eba-9f8a-4662-9b55-6c652baae558′]
The National Geographic kits we tried (and are giving away during Blessings Week) are: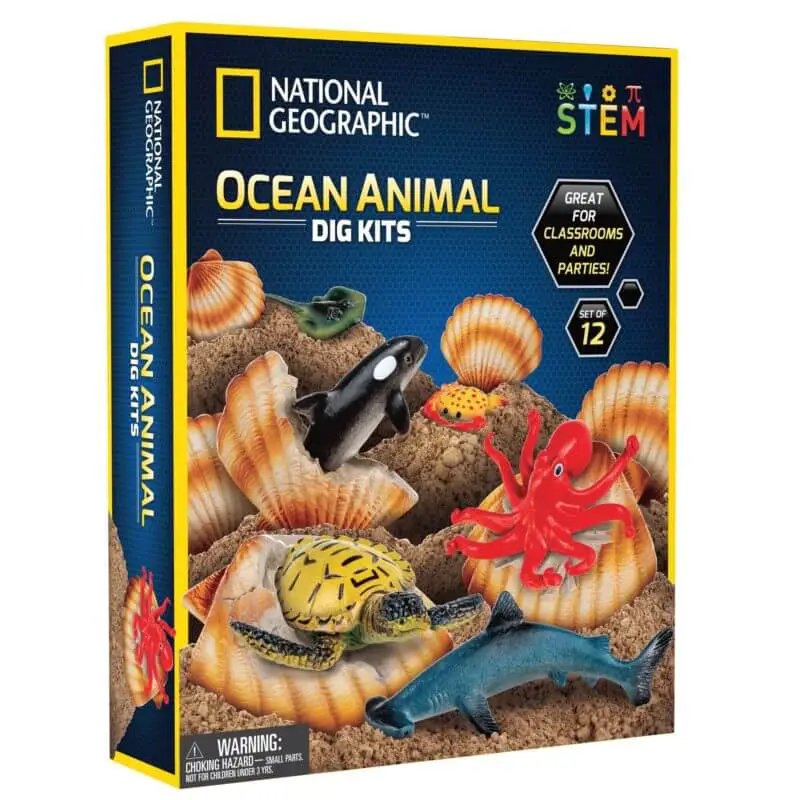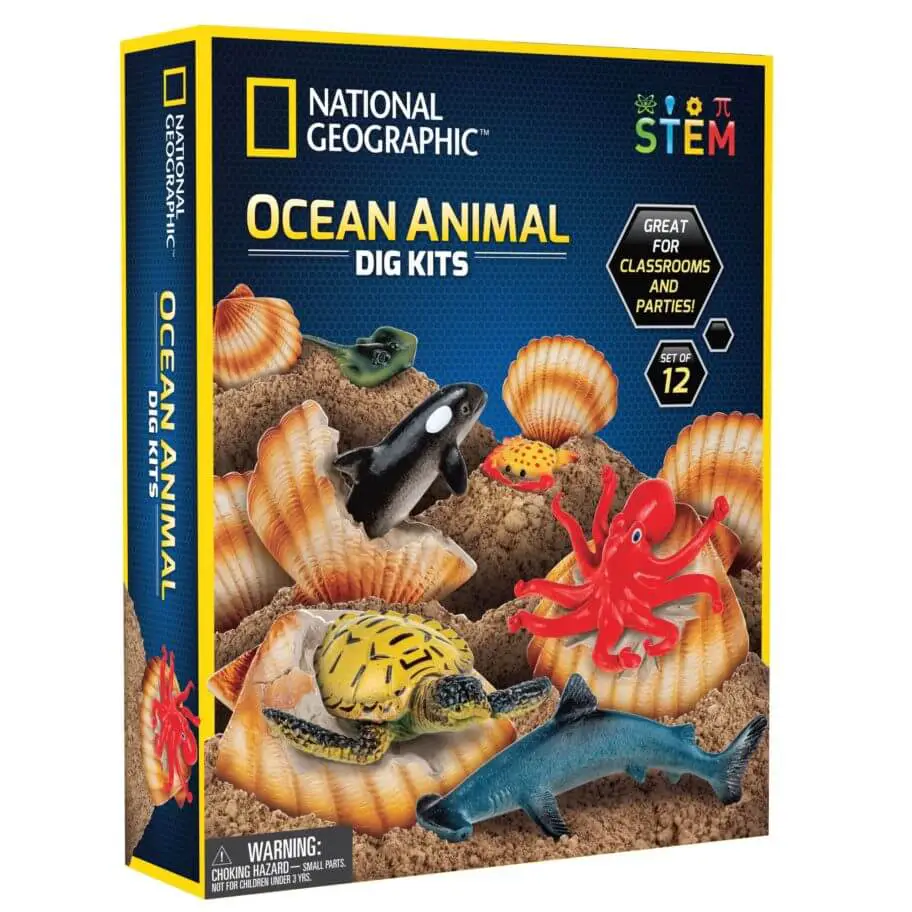 Ocean Animal Dig Kit
This is a fuuuuunnnn kit! There are 12 shells included. Inside each shell is a different ocean animal and you have no idea which is in each shell. There are several tools included with a brush on one side and a chisel on the other. You can use these to dig out your animal. Trust me, it takes a while. As an adult trying to hurry, it took me between 5 – 10 minutes. The kit includes a learning guide that informs the diggers about their animals as they continue to dig them out. (This is designed for ages 8 and up.)
I can think of a lot of ways I'll use this kit:
For my own kid – 12 times for her to stay busy
For a Girl Scout meeting – They can learn about ocean conservation at the same time
As Valentine's Day gifts for classmates – Attach a funny pun and you've got a great alternative to candy!
DaVinci's Battalion
If you've got a budding engineer, I think you'll appreciate this DaVinci's Inventions Battalion kit. This kit has wood layered pieces and instruction books with step-by-step illustrations for how to build a Bombard, a Catapult, and a Ballista. The wood is unprinted so you can appeal to your engineer's creative side as well, by encouraging him/her to color or illustrate the sides of the builds. There are even target stickers for you to use when you're aiming your weapons. At the risk of being un-PC, I do think this kit will appeal to a lot of boys, big and little. The kit is rated 12+ and I think it would be a GREAT one for Dad or Grandpa to help out with! Not to say the girls won't love it too, I mean, who wouldn't love to create mini battle weapons? Embrace your inner warrior!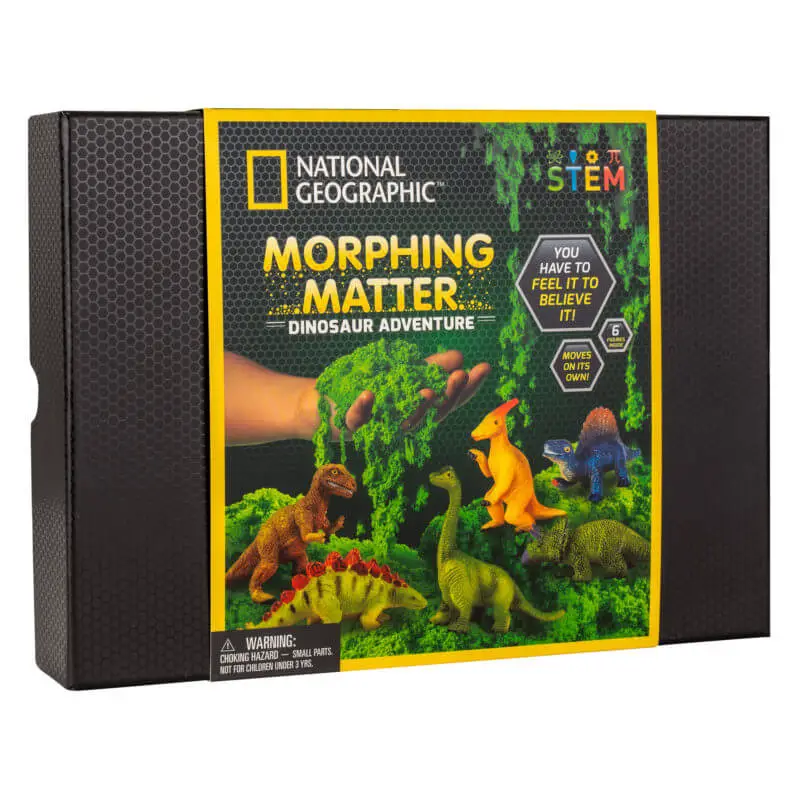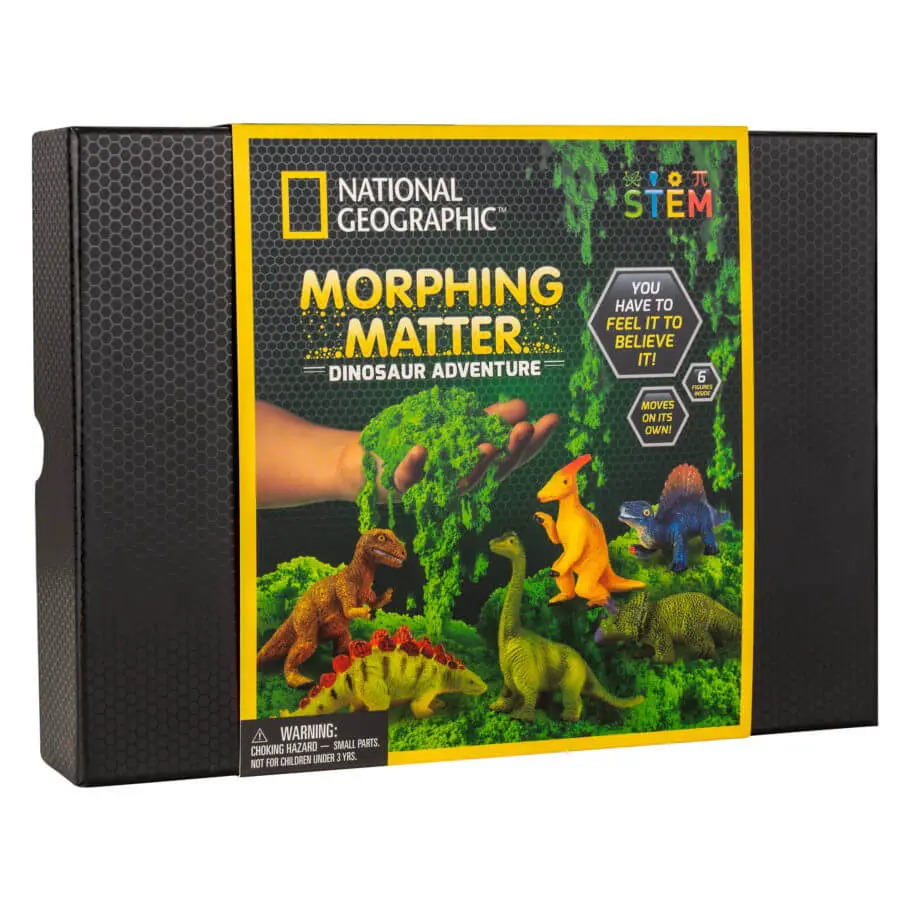 Morphing Matter Dinosaur Adventure Kit
This cool kit is a sensory wonder. The sand is dry. You can squish it together into a ball, but it won't hold that way and will move on its own. The kit includes a sturdy box that is perfectly designed as your dinosaur playpen, and six dinosaurs. There is also a booklet that tells you fun facts about each of the dinosaurs that are included. The kit is designed for ages 3 and up, but everyone will love to get their hands into this one!
10 Balance Stepping Stones
These brightly colored "stones" are perfect for little feet! They are made of a durable lightweight material that won't scratch floors if used in the house or dropped off a counter. While the sides look uneven and rock-like, the tops are smooth. They would be best used outside as they might slip on a wood floor, but I can easily see how kids would play with these in 100 different ways – not only for stepping ON games, but obstacle courses, building blocks, bath floaties, frisbees (LOL — did I mention they are lightweight? Your windows are safe, no worries mama!)… Your kids will think of many ways to use these fun balance stepping stones.
Which one is your favorite?
[rafflepress id="9″]
See all the items we've gifted from Blessings Week HERE.