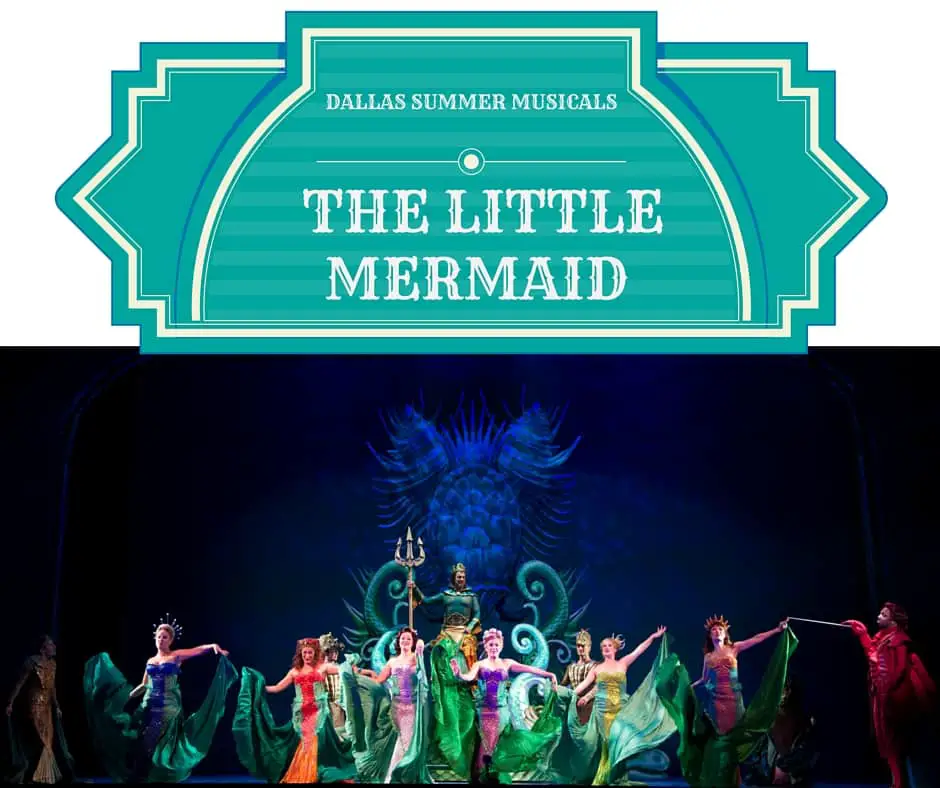 One of the things I remember so distinctly about growing up, was that my mom always took me to see the ballet at this old historic theater in downtown Columbus. I remember the red draperies and the box seats and the velvet chairs, the ornate ceiling and the vendor booths in the warmly lit hallway. I remember the graceful dancers, the orchestra, the performances, I almost always got to wear a new dress. It was our thing, usually just she and I — sometimes my Grandmother too — on an evening out.
Mom's gone, and now it's my turn to continue the tradition of sharing the arts with my own daughter. Since I've been helping to promote Dallas Summer Musical events (in exchange for tickets), I've had opportunities to bring her along to some really fabulous performances. She loves them ALL, and the current performance of The Little Mermaid is a standout.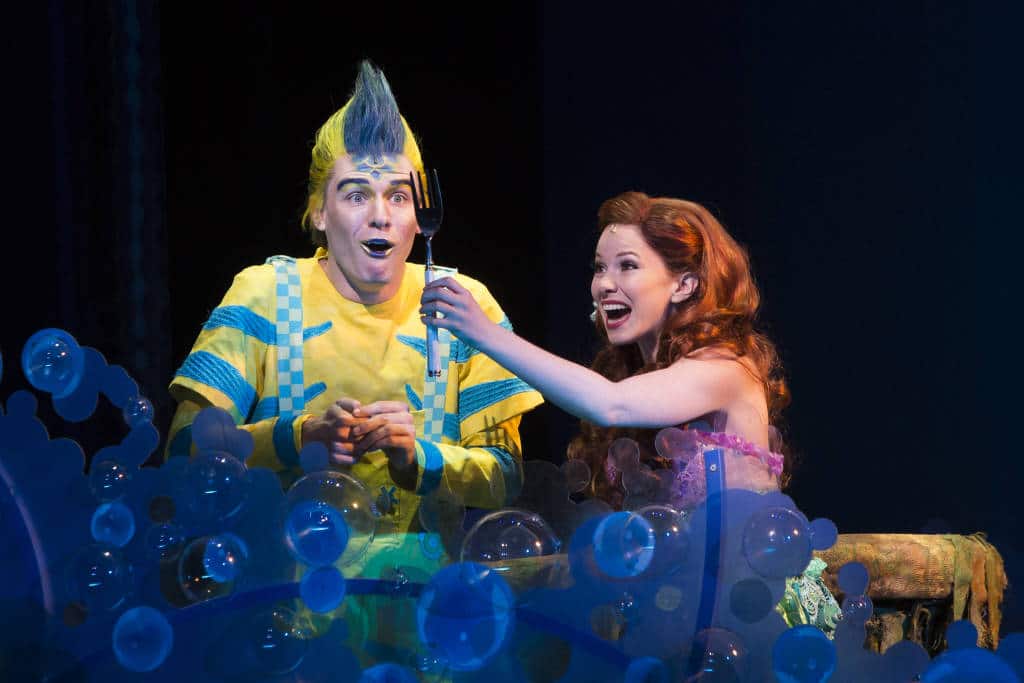 This undersea adventure will magically transform a hum-drum spring break into one of those memories that will last a lifetime.  Disney's The Little Mermaid has docked in Dallas-Fort Worth and for two weeks, the Broadway hit musical will be right here in our little ocean. If the spectacular costumes and imaginative set design weren't enough to capture your kids attention, the flying performers "swimming" to the surface most certainly will!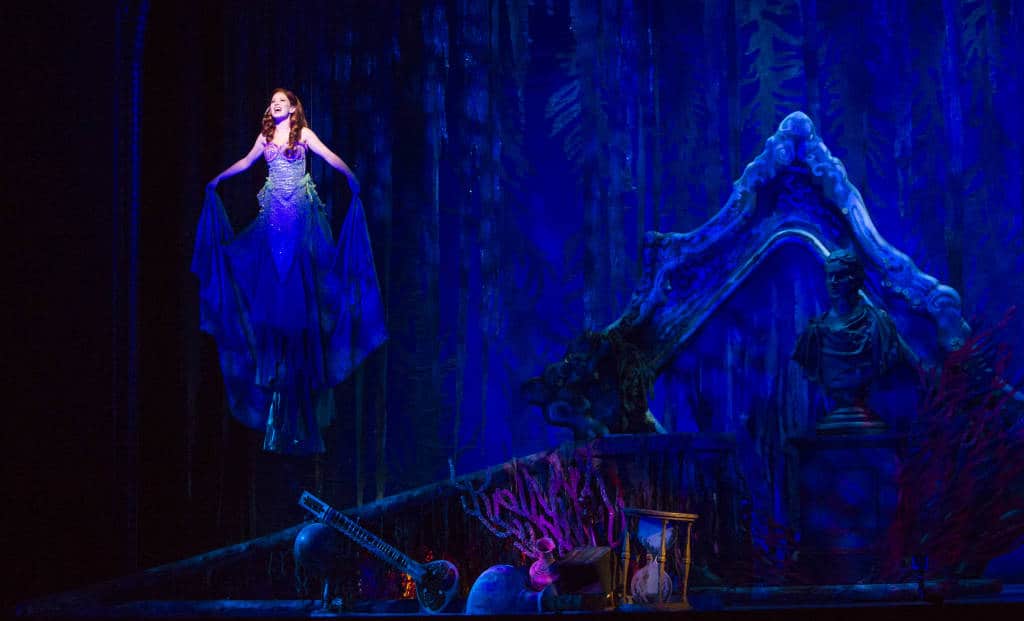 Dallas Summer Musicals has put it's best fin forward with bubbles to greet you and mermaids by the fountain just begging for your photos.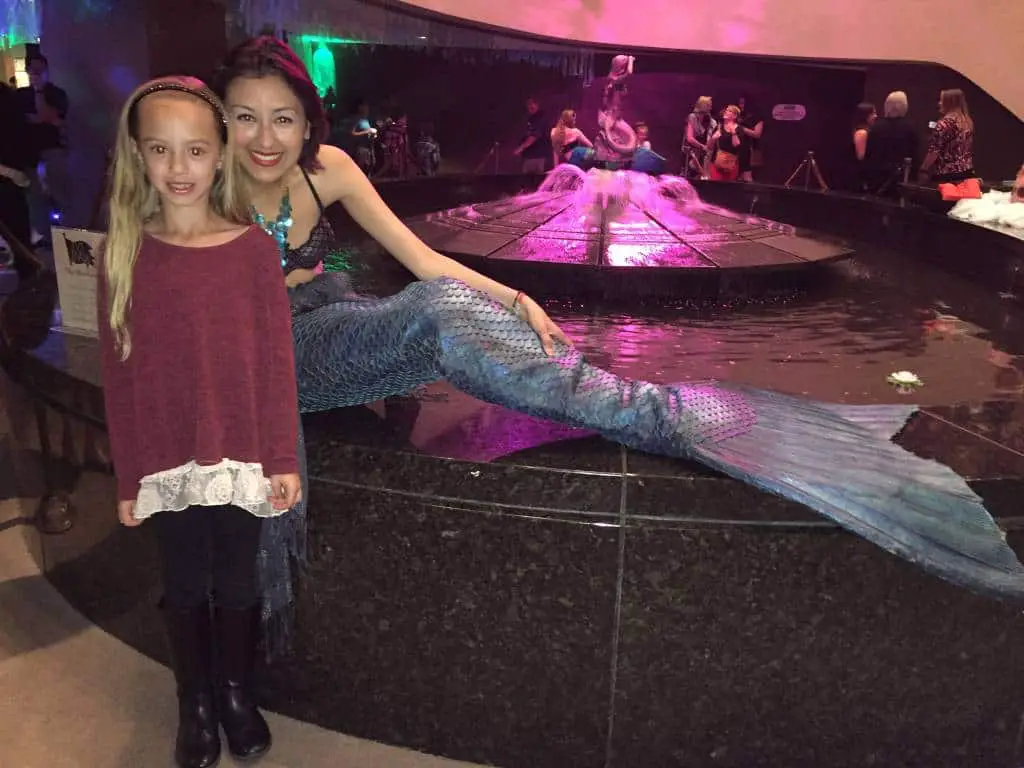 The performance is funny and delightful – and even if you have the movie memorized you'll enjoy the fun. Spoiler alert, the chef nearly steals the show and Ursula and her electric eels are deliciously evil.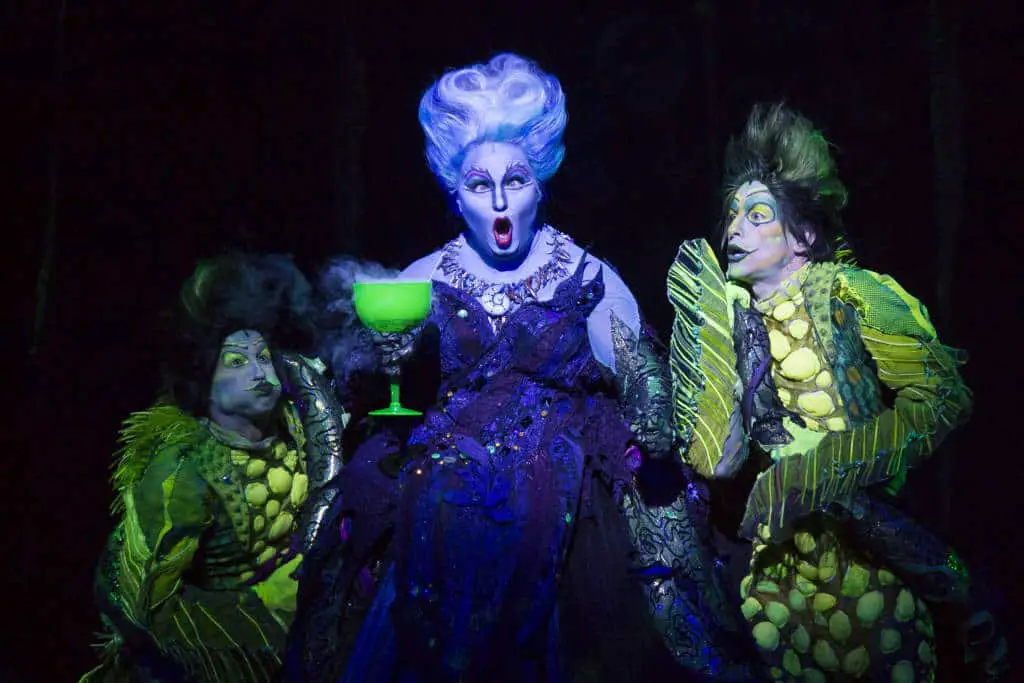 But don't just GO to the musical, make it even more memorable by making a memory of your under the sea adventure.
Part of Your World
The magic of Disney is likely a part of your world, but what better way to bring it to life than to see the musical in person. Leave the siblings at home and make it a daughter-date (although, boys would love it too…).  Or go for the whole Girls Night Out and invite grandmothers, girlfriends, and their daughters for mommy-daughter double date.
Under the Sea Wardrobe
Encourage your little mermaid to dress in a beach or princess theme. How about you wear a beachy dress too? Pressed for time? Keep it simple with both mom and daughter wearing blue for the ocean, or green for the mermaids. Also consider shell jewelry, nautical colors and accessories. It's these little things that she'll remember. Or… you'll have a photo of anyway. 😉
Kiss the Girl
Schedule a mini-makeover to coincide with your date. Manicure, pedicure, a new undo, or a new lip gloss can add a touch of mommy bonding time with her little princess. Maybe a beach-inspired lip balm, like banana or coconut flavored, for your mini-me?
Happy Ending
Make it a musical and a meal! If your little one isn't biting on the idea of a fish dinner before the show, go for just a cupcake, French macaroons, or ice cream.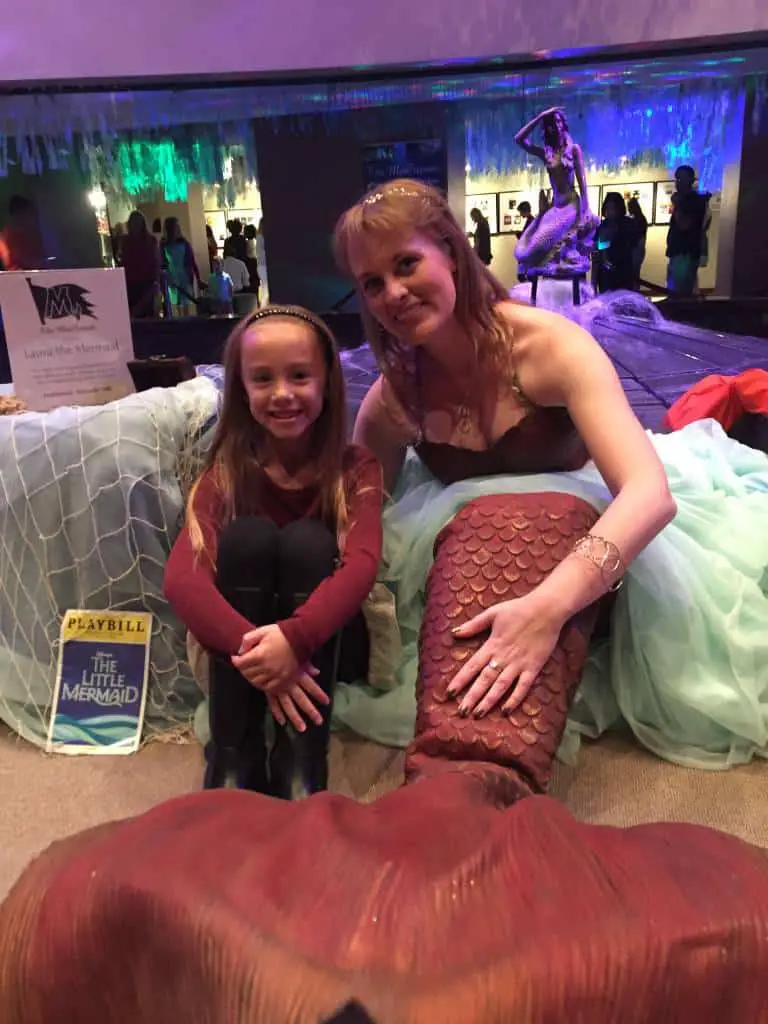 Experience the magic of Disney at Music Hall at Fair Park March 11-27, 2016, presented by Dallas Summer Musicals. This colorful production will make its Fort Worth debut at Bass Performance Hall March 29 – April 3, 2016, presented by Performing Arts Fort Worth. Single tickets for the Dallas engagement of Disney's The Little Mermaid, from $25-$106 (pricing subject to change), are now on sale at DallasSummerMusicals.org, by phone at 1.800.514.ETIX (3849) and at The Box Office, 5959 Royal Lane, Suite 542 in Dallas, TX. Groups of 10 or more receive a 15% discount, priority seating, and many more benefits. Please call 214.426.GROUP (4768) or email [email protected].
STAY TUNED FOR WICKED COMING APRIL 20 – MAY 22!