Need a quick July 4th decoration for your walkway or your tablescape? This is stupid easy and it's really inexpensive too!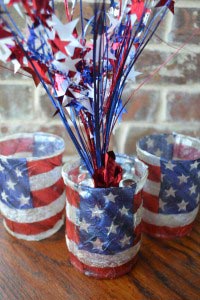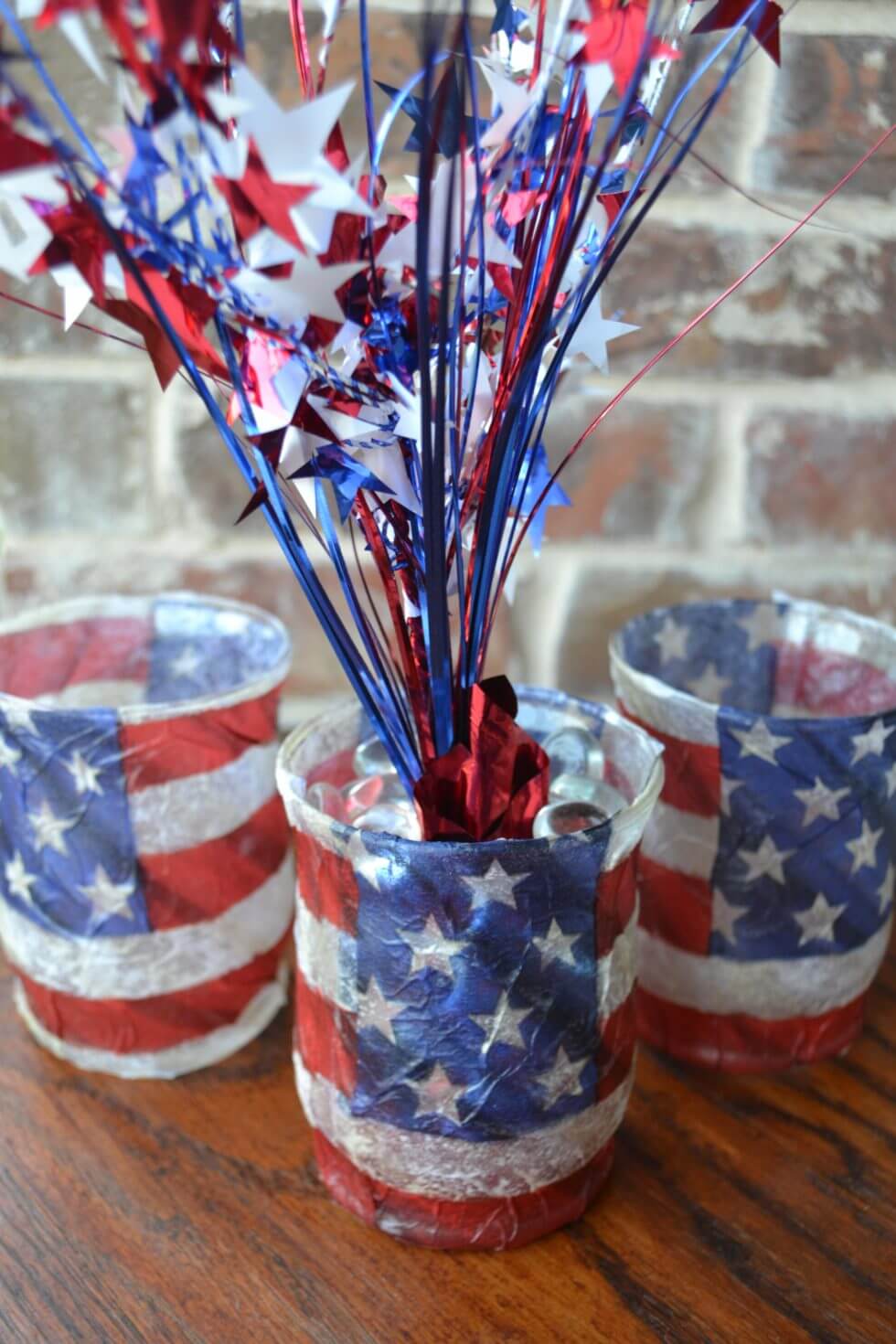 What you need:
Glass candle holders – I got these from Dollar Tree
Flag napkins – I chose some that were more abstract so they'd be forgiving when they wrinkled with the glue
Mod Podge – I used regular, but there are some fun glittery ones you could try
Paint brush – for the Mod Podge
Scissors – to cut the napkins
Ready? Here we go:
1)   Cut your napkins so that they will fit when you wrap them around your candle holder. If they are two-ply, separate the plain layer and set it aside. You'll only use the colored layer.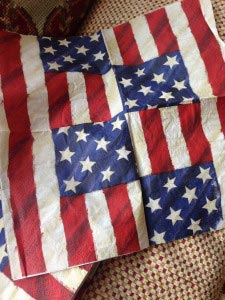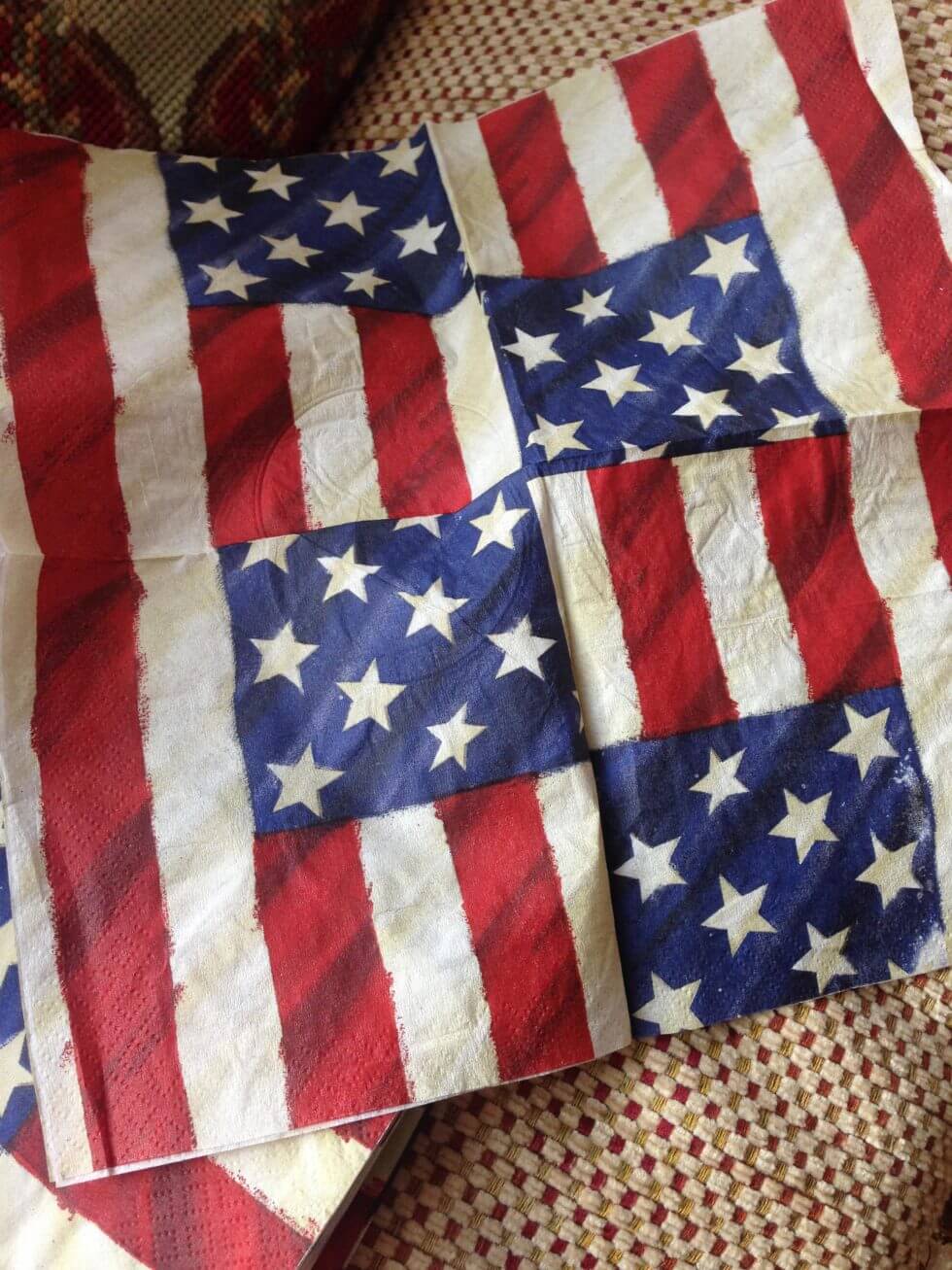 2)   Cover your candle holder with a light coat of Mod Podge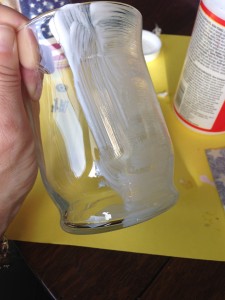 3)   Position your napkins onto the candle holder (Yes, this picture is of me trying to put a real flag on with Mod Podge. It didn't work, but the napkins did. Do it the same way you see in the photo :))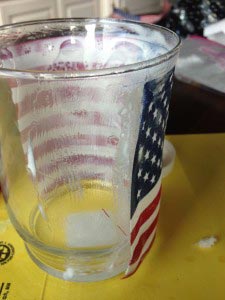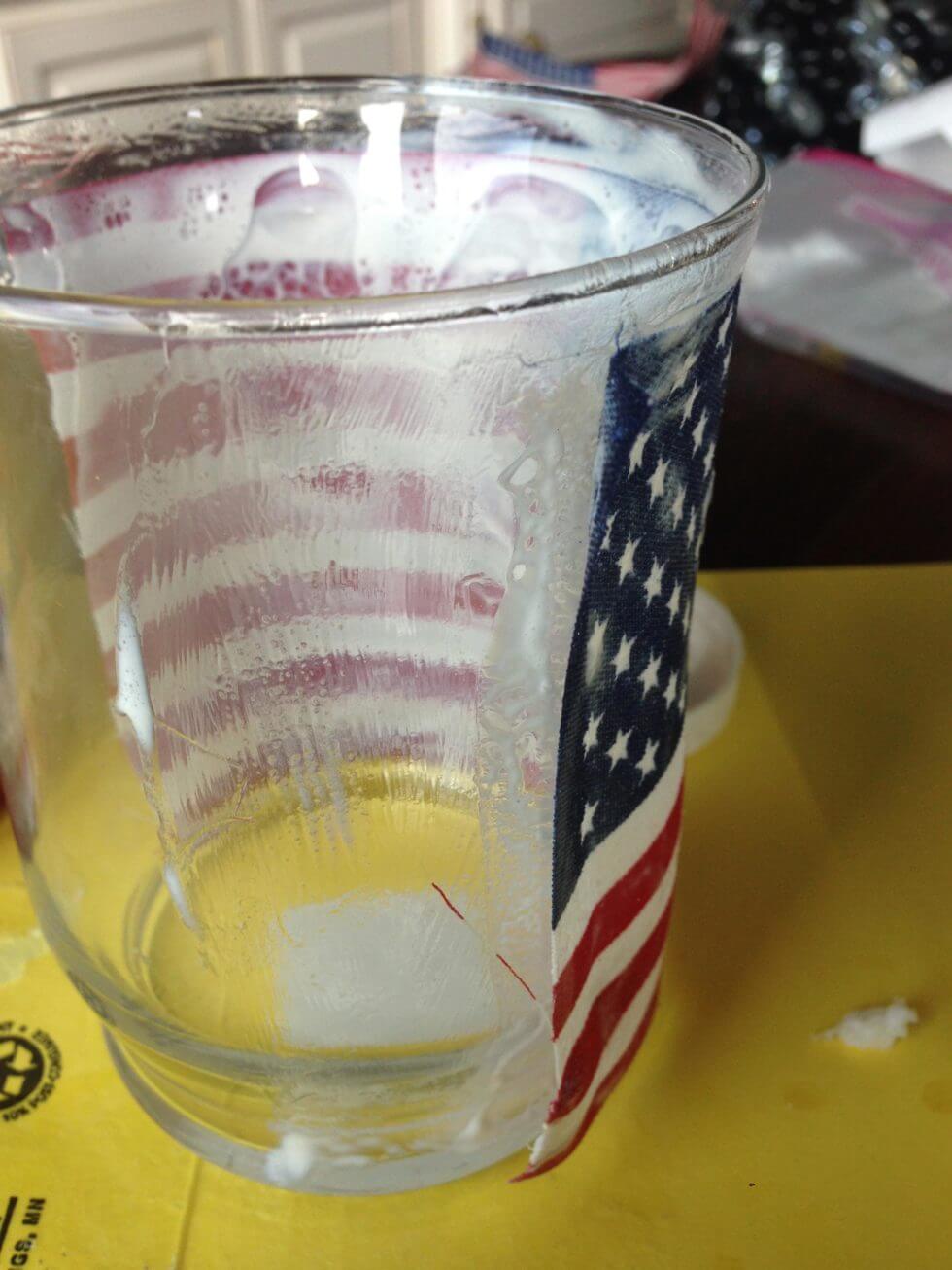 4)   Cover with another coat of Mod Podge
5)   Let dry
Seriously, that is all.
My napkins were just a teensy eensy bit short so I cut an extra strip to bridge the distance. You can't even tell since the napkin is a little abstract. I only put one coat of Mod Podge on but you can do multiple coats of Mod Podge for extra sealing.
I am going to put battery operated votives in these and line our walkway on July 4th  so they'll glow in the night.
These were so easy that even the Princess Cupcake did a few of them for me. I'll definitely make these again when I have a party and I'll match the napkins with the candle holder or maybe even a vase.