Houlihan's invited me to dinner so that I could taste the featured items on their limited time menu and then tell you about it. All opinions are my own.
A few months ago, the hubs and I decided to get healthier. We were both carrying a little extra middle-age around our waistlines but we didn't have the time to dive into a new exercise commitment, so we started the easy way — with our diet.
No, we don't super cleanse. We don't juice. We don't do any of those MLM programs. We like to chew our food, and we wanted to feel better. We started by reducing the amount of sugar and carbs we eat. We read labels before we load up our grocery cart. We got real about all the empty carbs we were eating each day. We skip the dinner bread and chips at restaurants (most of the time). Low(er) carb dining is our way of life now.
Thankfully, our restraint does not have to be tested when we go to Houlihan's. The upscale American restaurant and bar franchise has partnered with food blogger Ali Maffucci and together, with Houlihan's Test Kitchen Chef Nick Janner, they have created unique, healthy dishes with the Inspiralizer – a kitchen gadget that helps transform your vegetables into hearty carb look-allikes. (More on that later, The Inspiralizer®: Official vegetable spiralizer of Inspiralized®
" target="_blank" rel="nofollow">I'm totally getting one.) For example, this is NOT pasta, this is zucchini.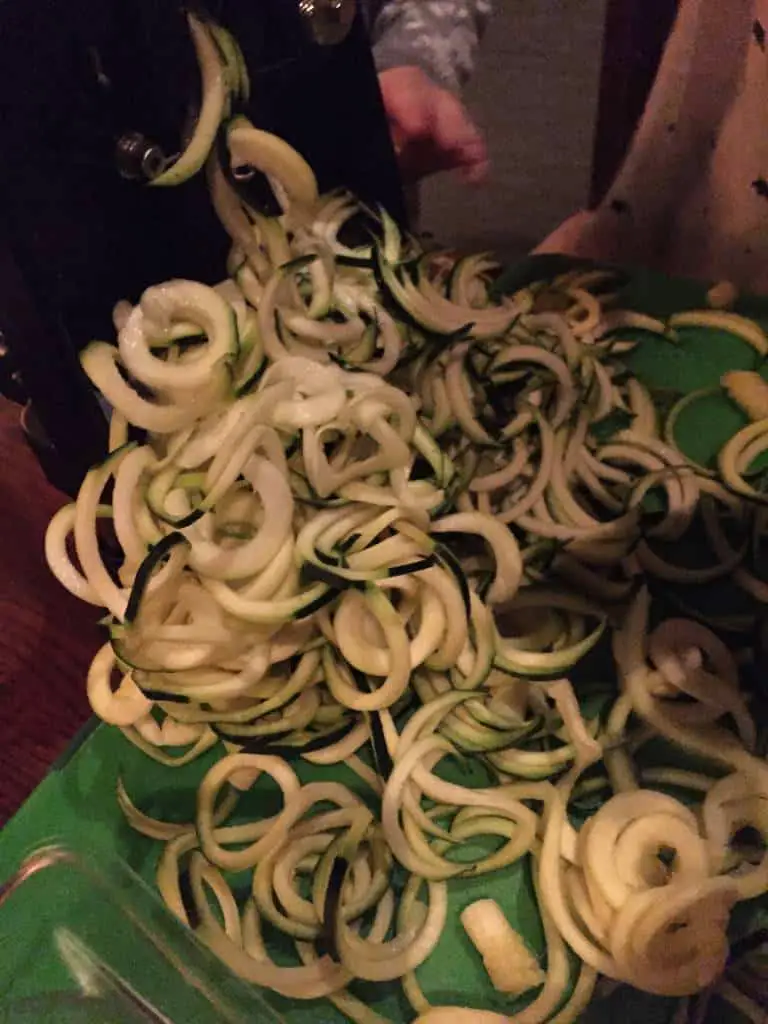 Not kidding. The Cupcake's friend got a belly laugh out of how long the "noodles" are.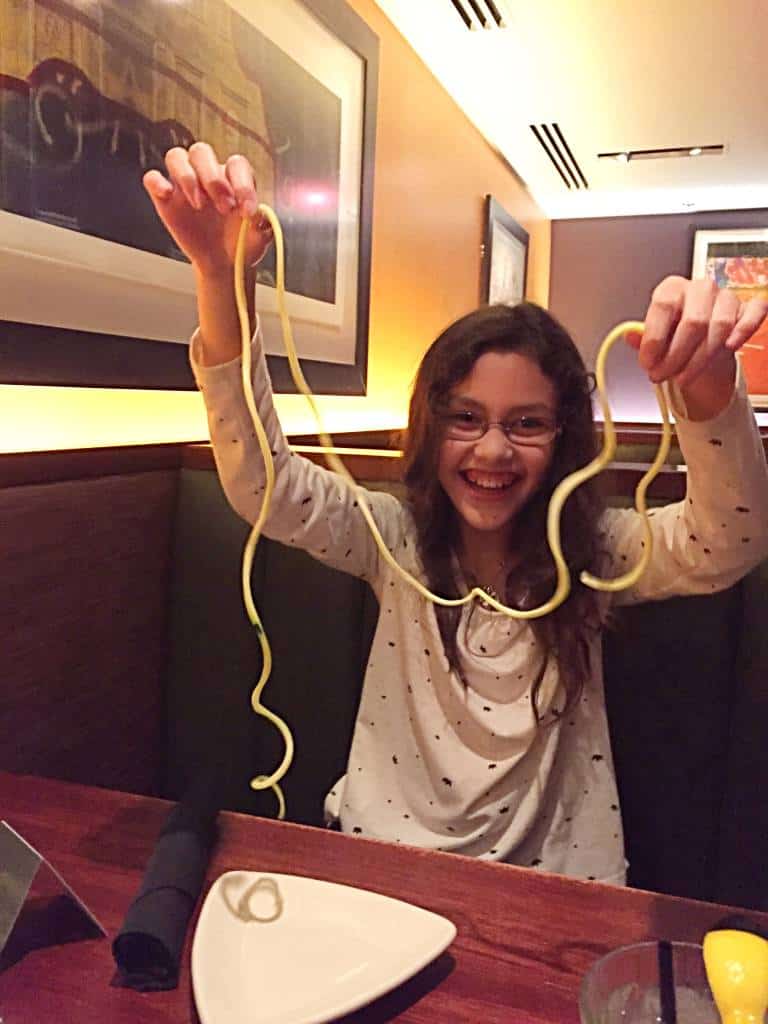 So let's tuck in! Featuring Houlihans three "inspiralized" dishes from around the world – each plate was the lightened up version of something on our "do not eat" list – and we didn't miss those carbs for a second.
Here's what we sampled: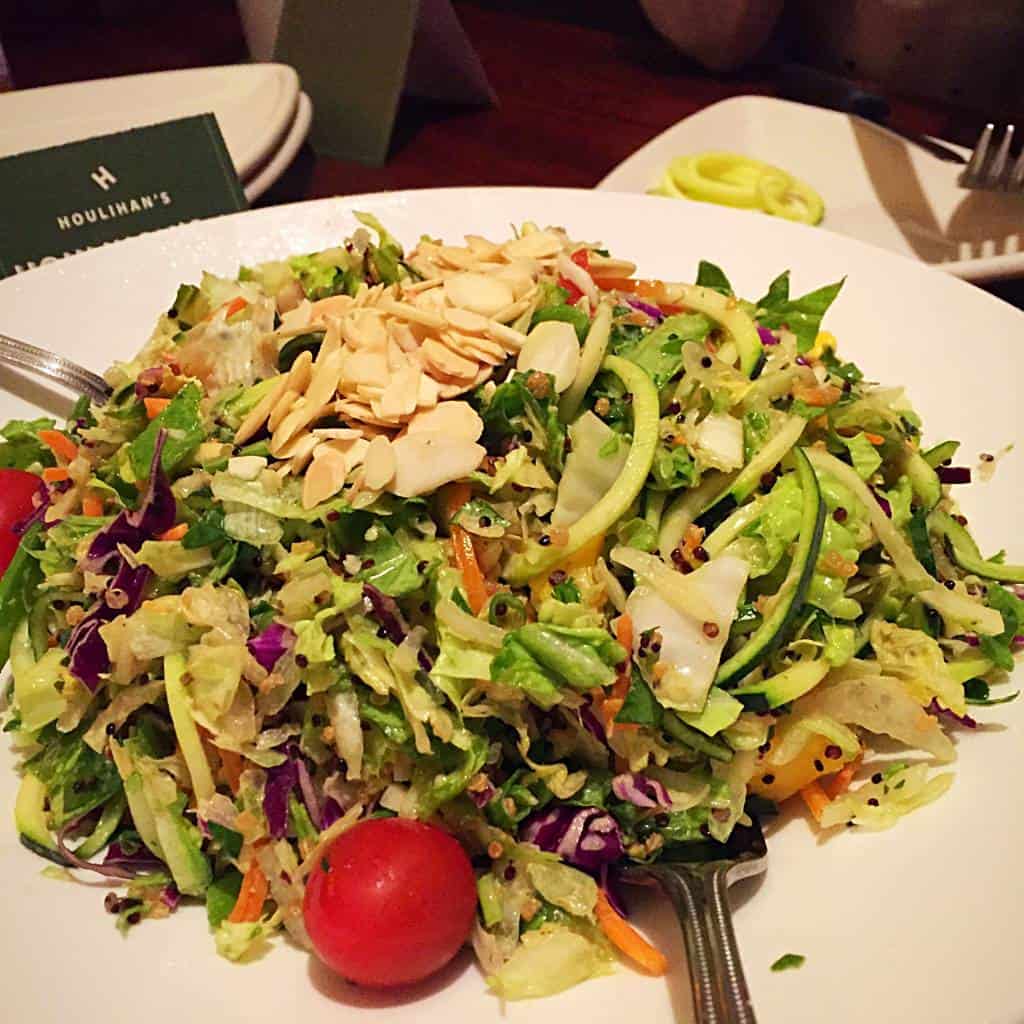 My favorite was the Thai Noodle Salad, an exotic take on an Asian classic. In lieu of noodles, Houlihan's spiralized fresh zucchini, and added the classic flavors of Thai cuisine. Mango, red peppers, snow peas, basil, mint and almonds are tossed in a Sriracha and peanut sauce. Tri-colored quinoa amplifies the health factor. Craving more protein? Houlihan's offers the option to add grilled chicken or grilled salmon.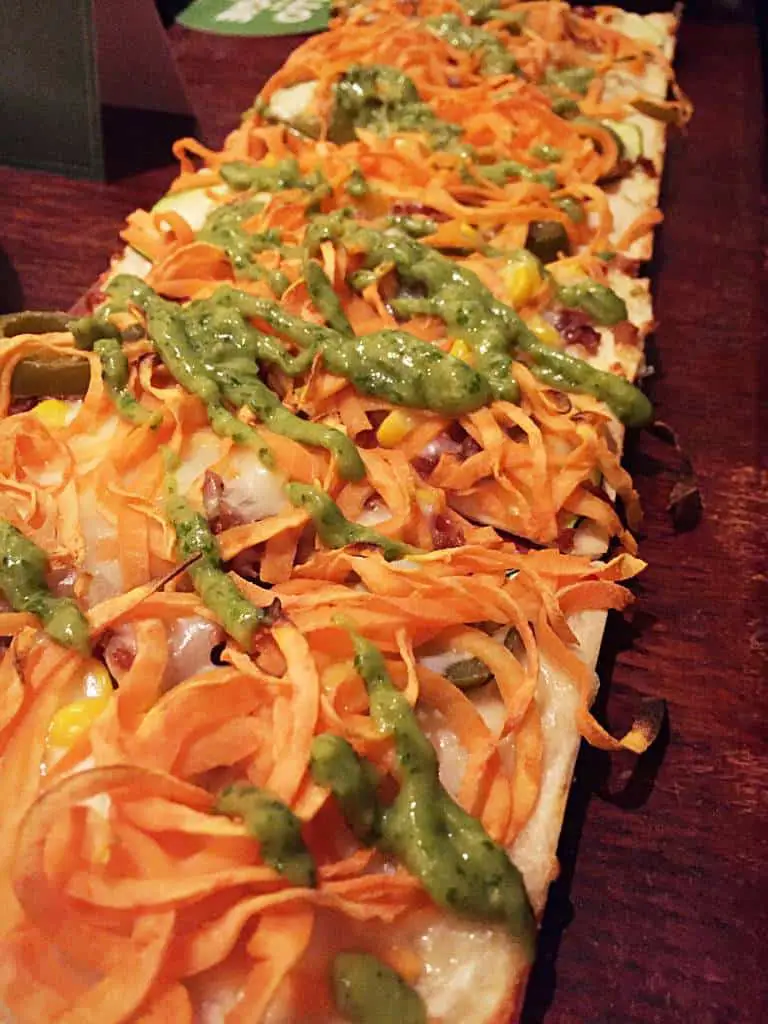 Enjoy the flavors of Mexico with this healthy bite. The Sweet Potato, Corn & Bacon Mexicali Flatbread. The healthy Houlihan's recipe layers spiralized sweet potatoes and zucchini, sweet corn, bacon, Greek yogurt white sauce, pickled jalapeños, blend of cheeses and avocado salsa. Pairs well with tequila – just sayin'.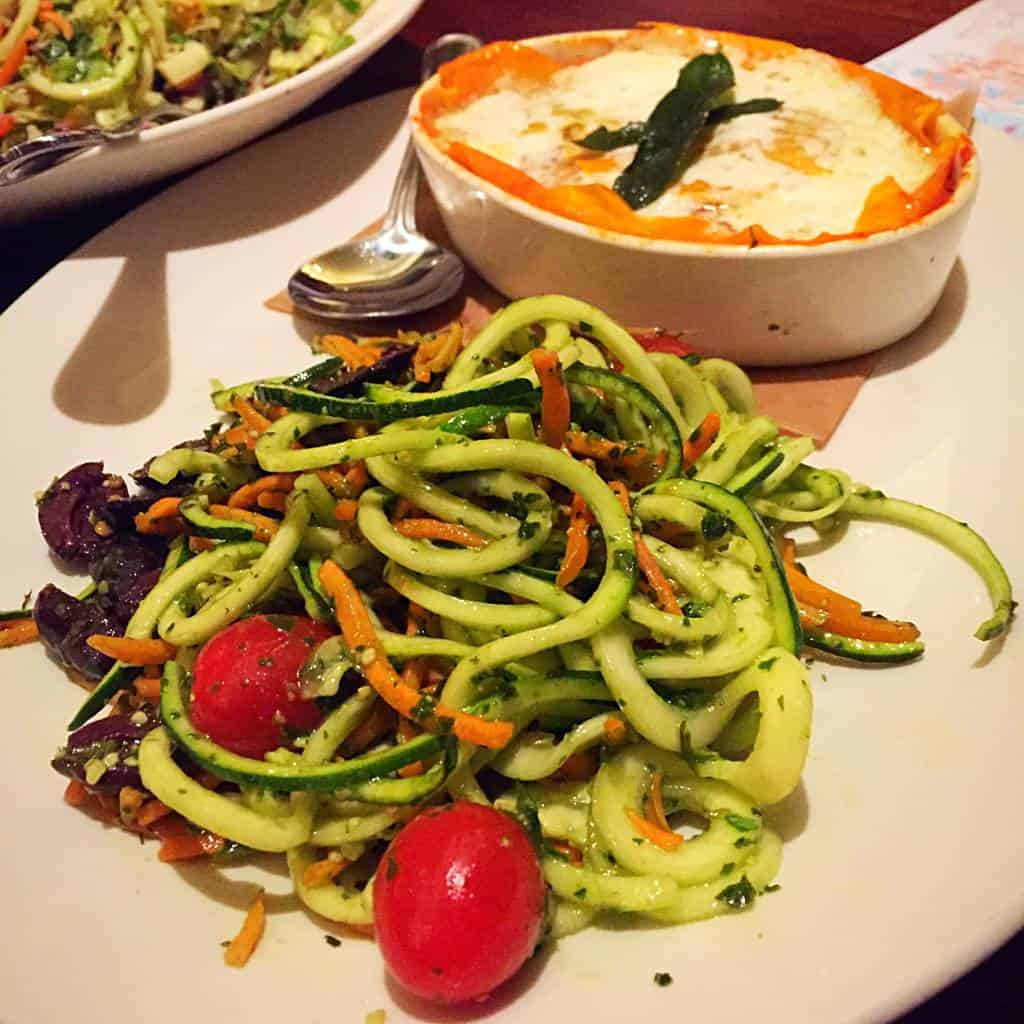 For the Italian lover's, Houlian's Janner and Inspiralizer's Maffucci created a special taste of Italy. The Butternut Squash and Sausage Lasagna: a comfort-food favorite, has been given an adult (and healthy) makeover. Houlihan's delivers amazing flavor with: spiralized butternut squash 'noodles,' herbed ricotta, Italian sausage, sautéed organic kale-spinach- chard blend, marinara and mozzarella, served with a pesto zucchini 'noodle' side salad.
Feed your reduced-carb lifestyle with these limited-time only Inspiralized specialties at your neighborhood Houlihan's! You won't want to leave the left-overs!