Y'all, I KNOW it is July.
I'm know it's cliché the whole, "Christmas in July" thing… but I refuse to let it sneak up on me this year. (Tell me, how, HOW does it do that EVERY year?!)
This year, I am ON IT.
Not only am I on it, I am ALL IN for it.
And when I say "ALL IN" I mean, I've already started shopping for Christmas decorations at the Decorators Warehouse in Arlington.
"Go big or go home," I always say.
Ironically, I did both.
So the Decorators Warehouse is 60,000 square feet of holiday greatness. Tagged as the, "Texas #1 Christmas Store," it's not shopping, it's an event.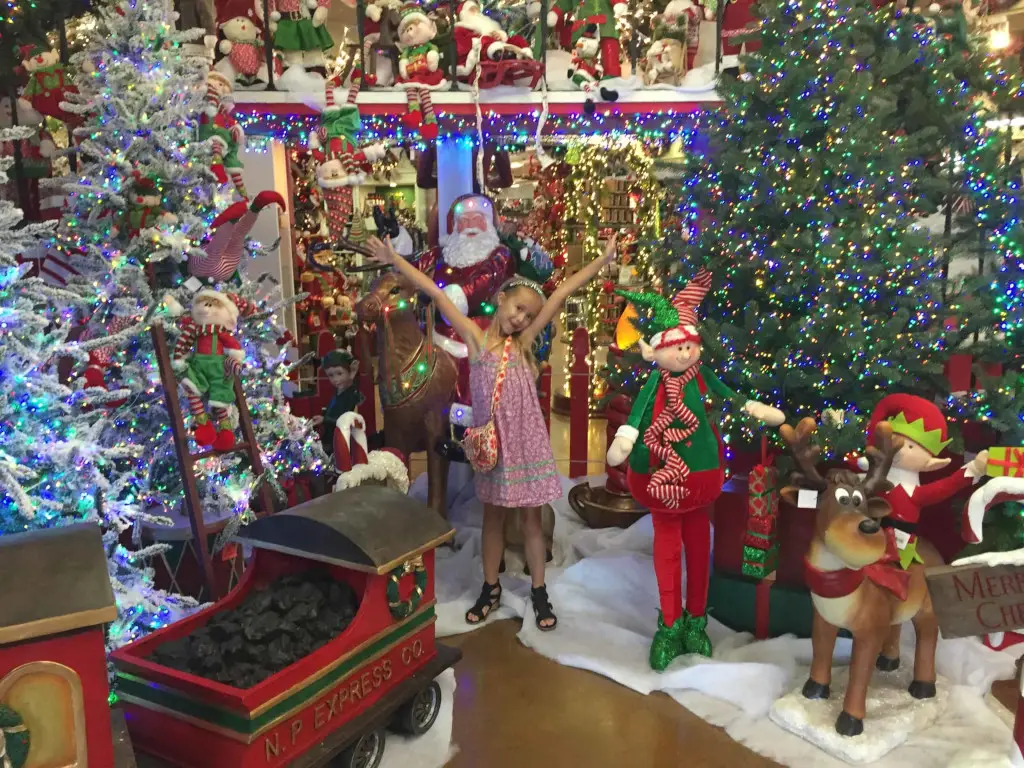 We went – on a whim – this past week, accompanied by two reluctant miniature shoppers. The stark exterior was not very convincing to the under 10 set that this would, indeed, be fun within its doors. It didn't take long. Look at the lobby.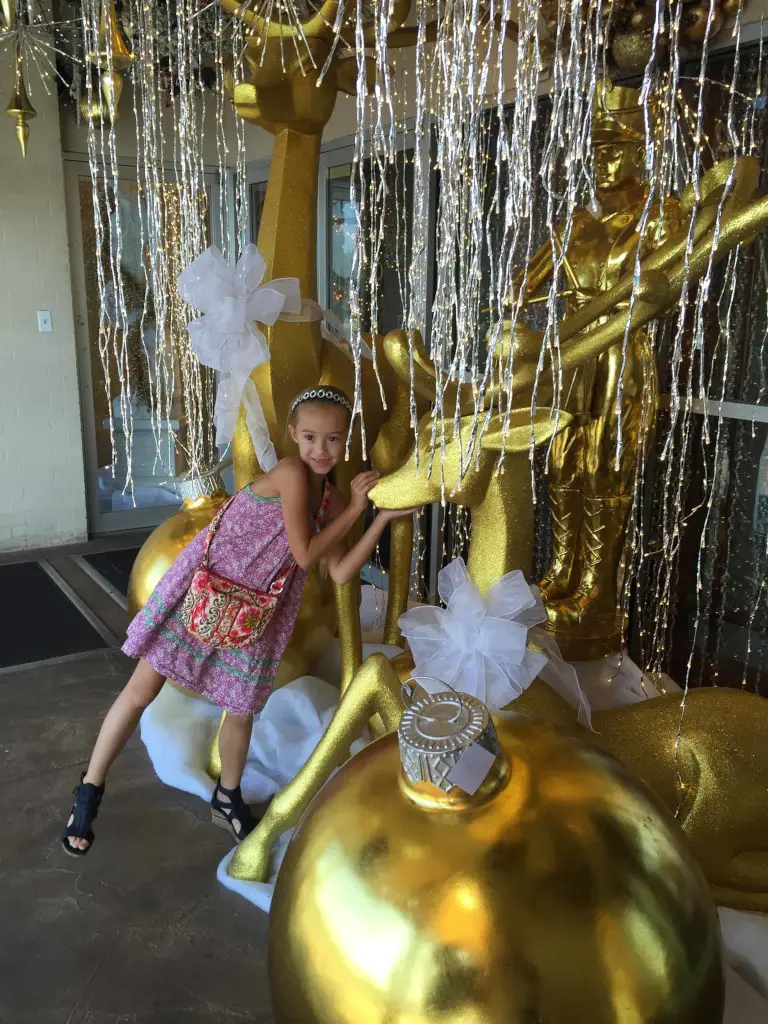 And the entrance will make your heart flutter.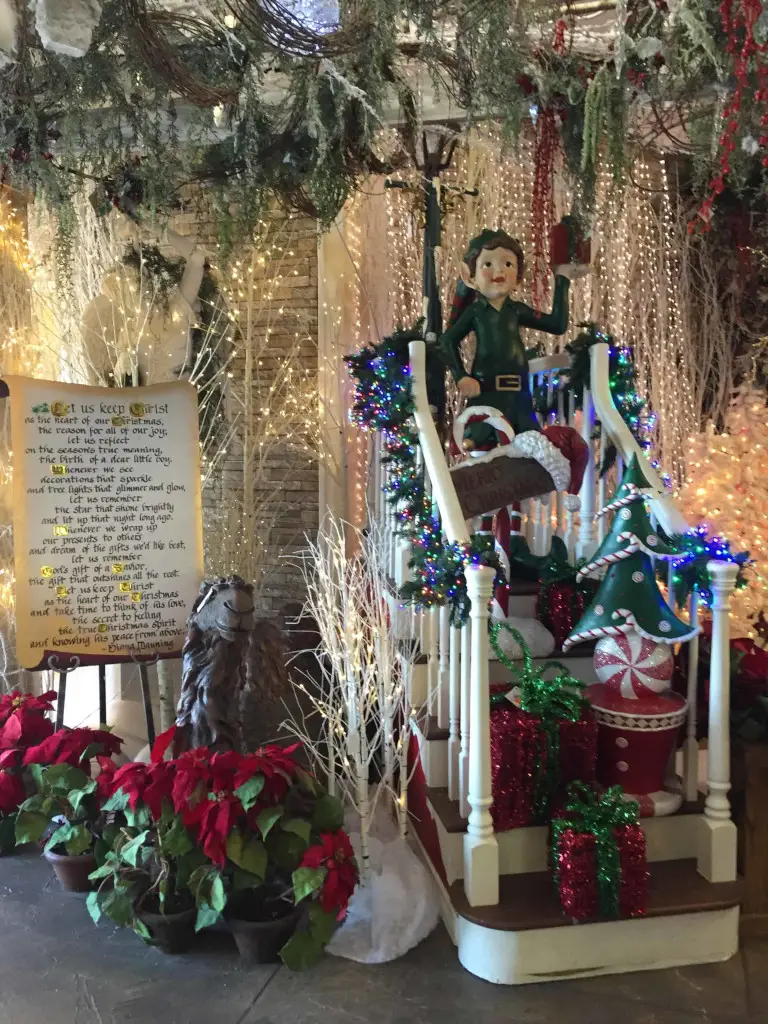 A tree at every turn, gazillions of lights and wreaths a go-go, if you can't find what you're looking for here, you don't really need it. Trust me.
Take a look:
The store is set up to have separate themed sections featuring a fabulous tree and all the decorations adorning it. If you're into the Frozen colors, they have a whole room for it.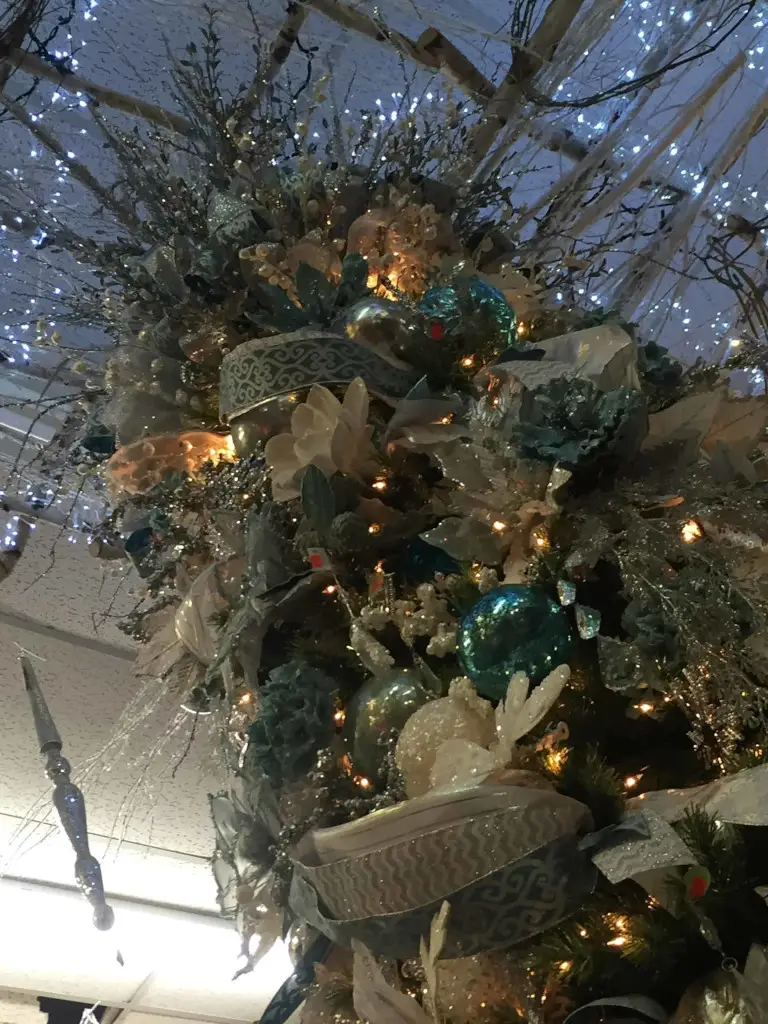 Yes, I laid on the ground for this shot because it's completely necessary to look up the whole time you're in Decorators Warehouse, although Jamie thought I had passed out from overstimulation!
Vintage? They've got you covered with enough to make JoAnna Gaines proud.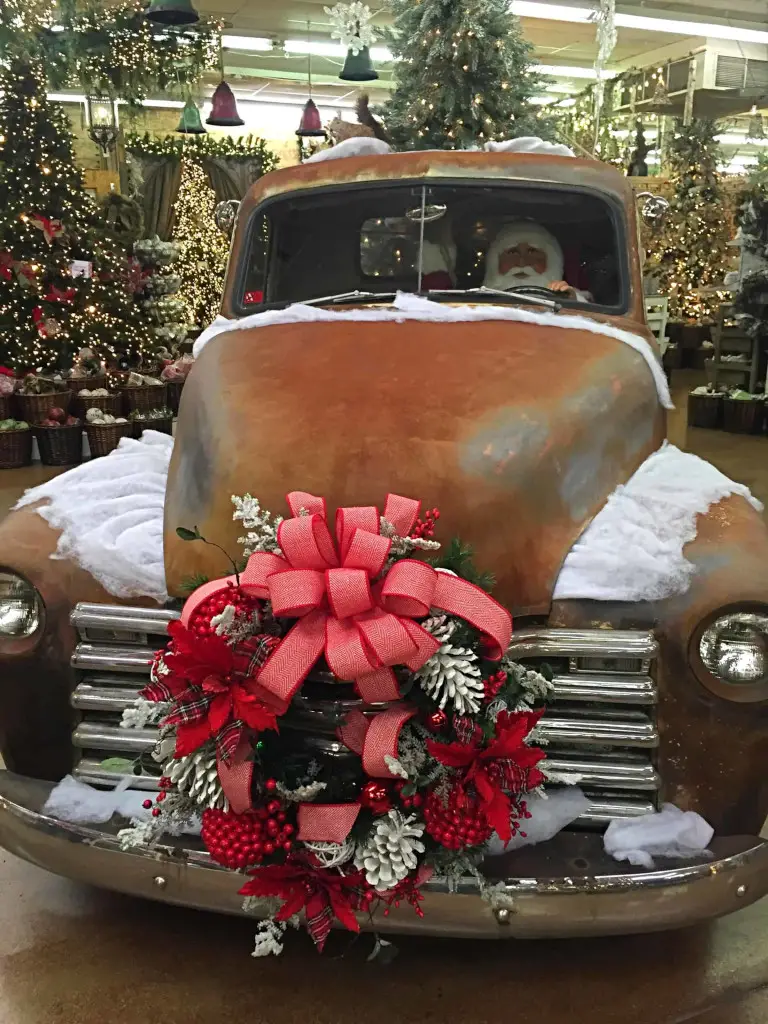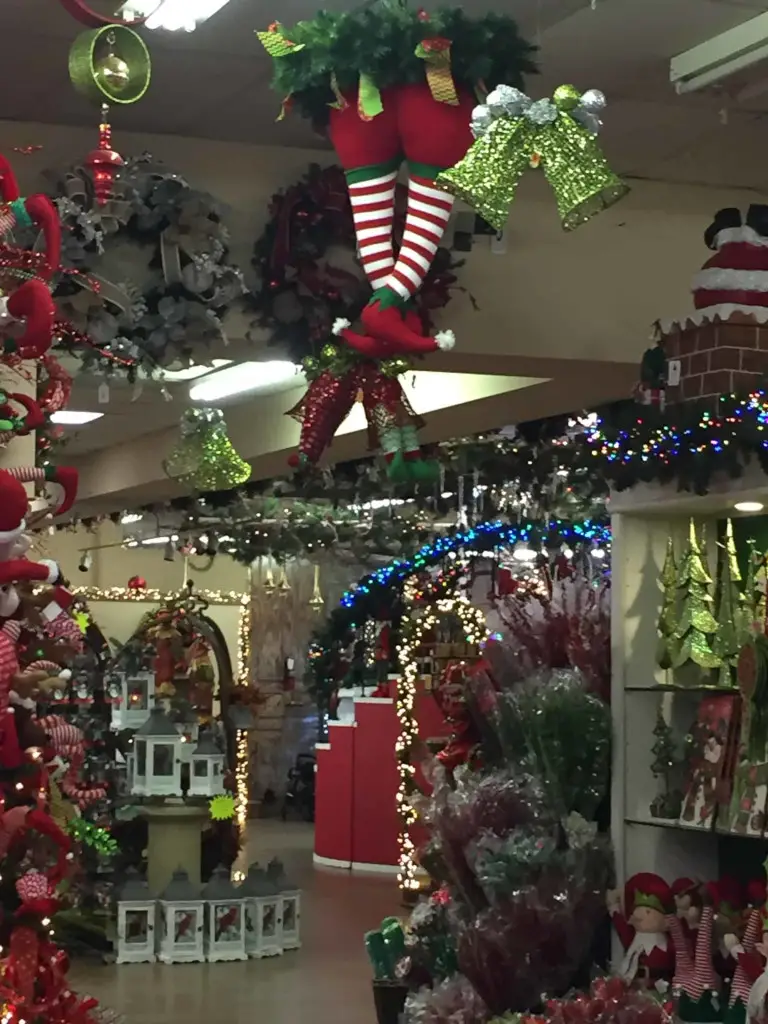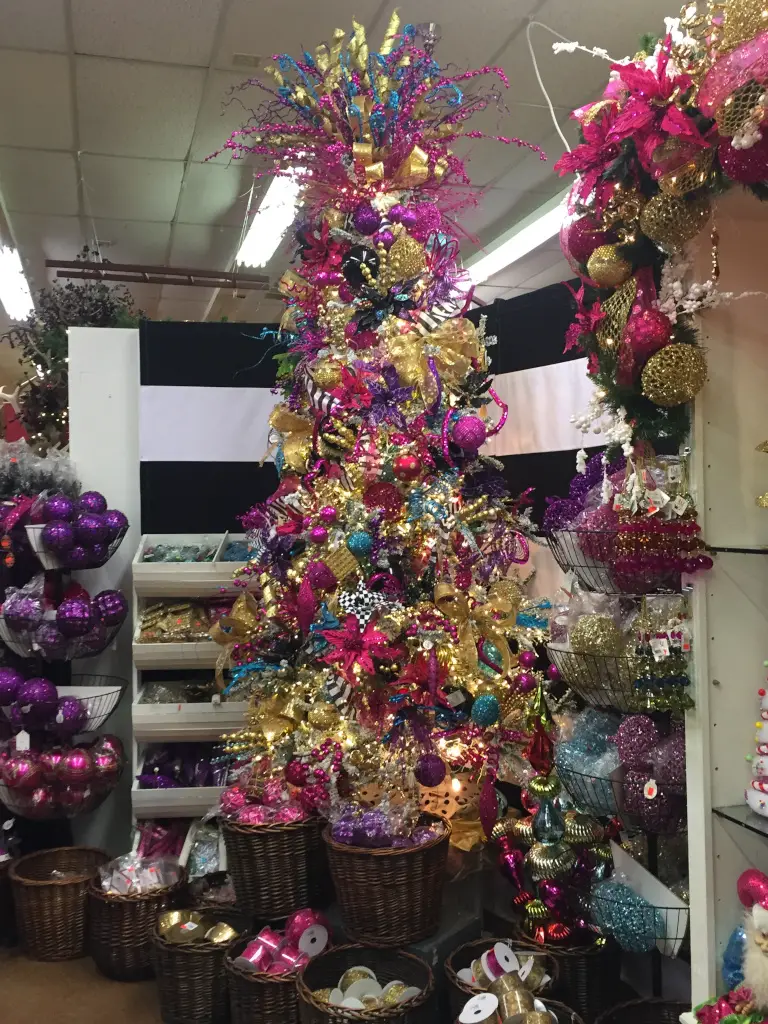 They even have a section called, "Dave's Deals." You'll find me there shopping the sale items.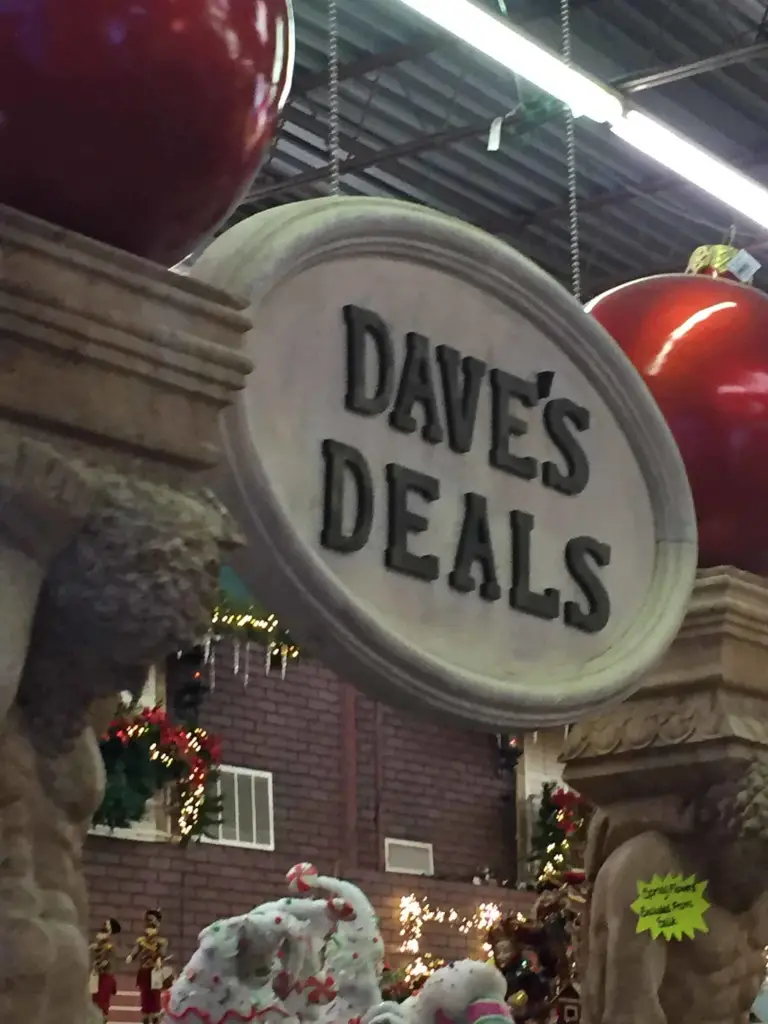 There's a room for harvest décor.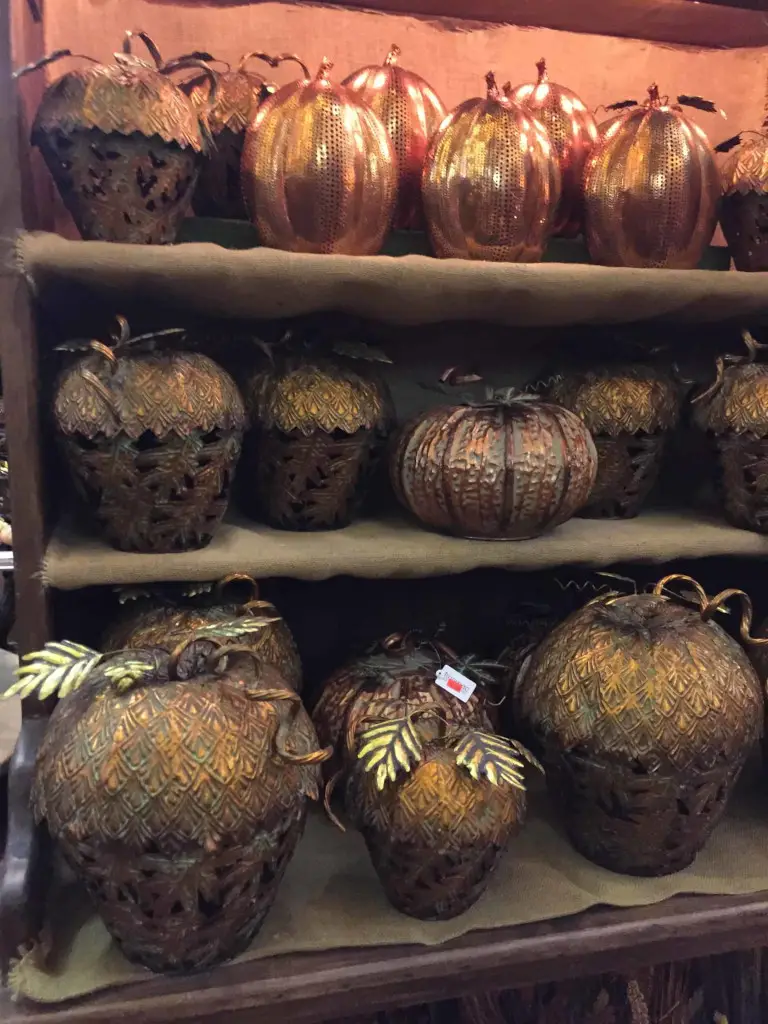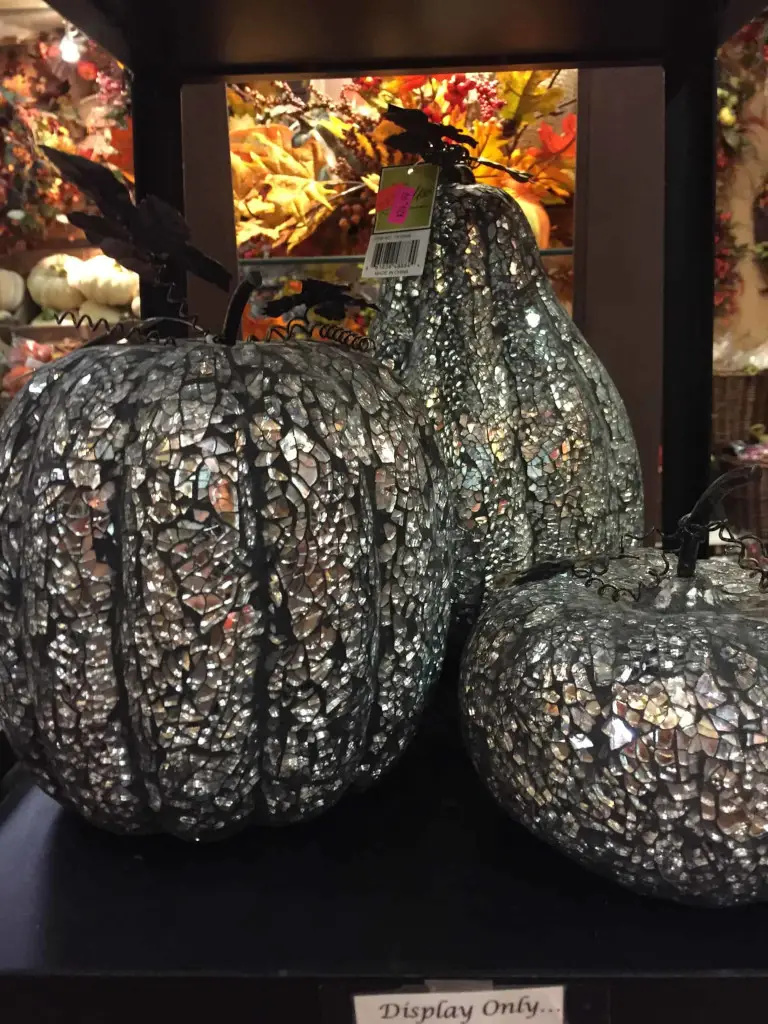 A small section even has summer accessories and serving ware to set your perfect table. I need to go back for this football field table runner, placemats and coasters.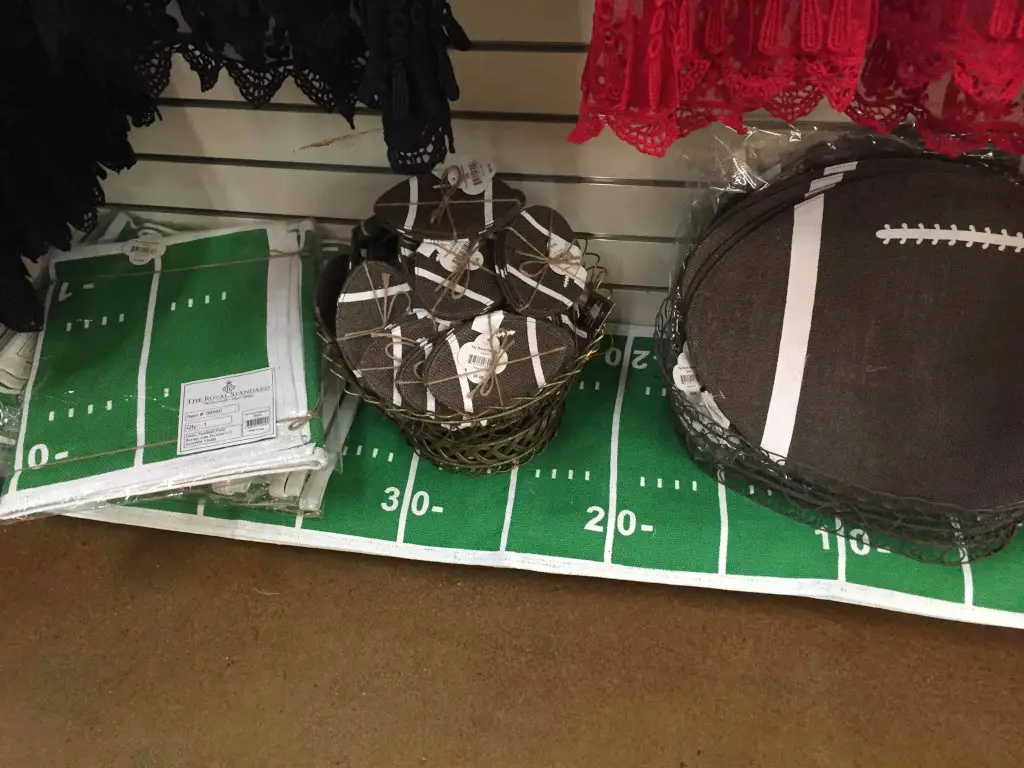 Love vintage-style signs? This collection has a charitable mission that will make you feel good about adding it to your cart.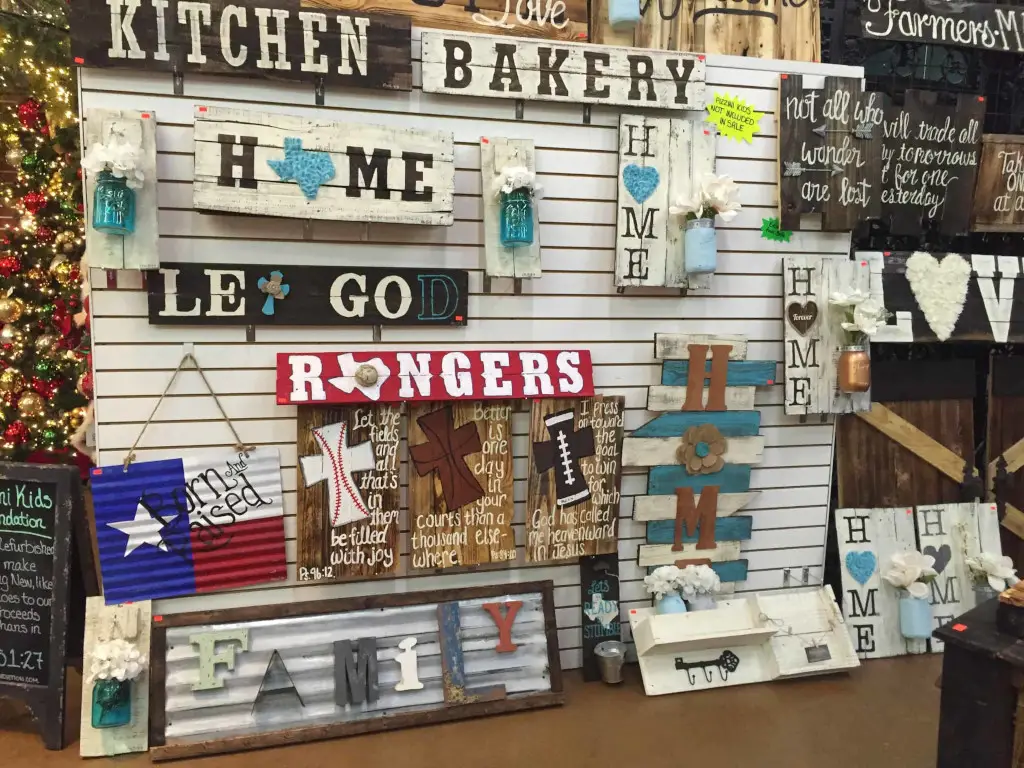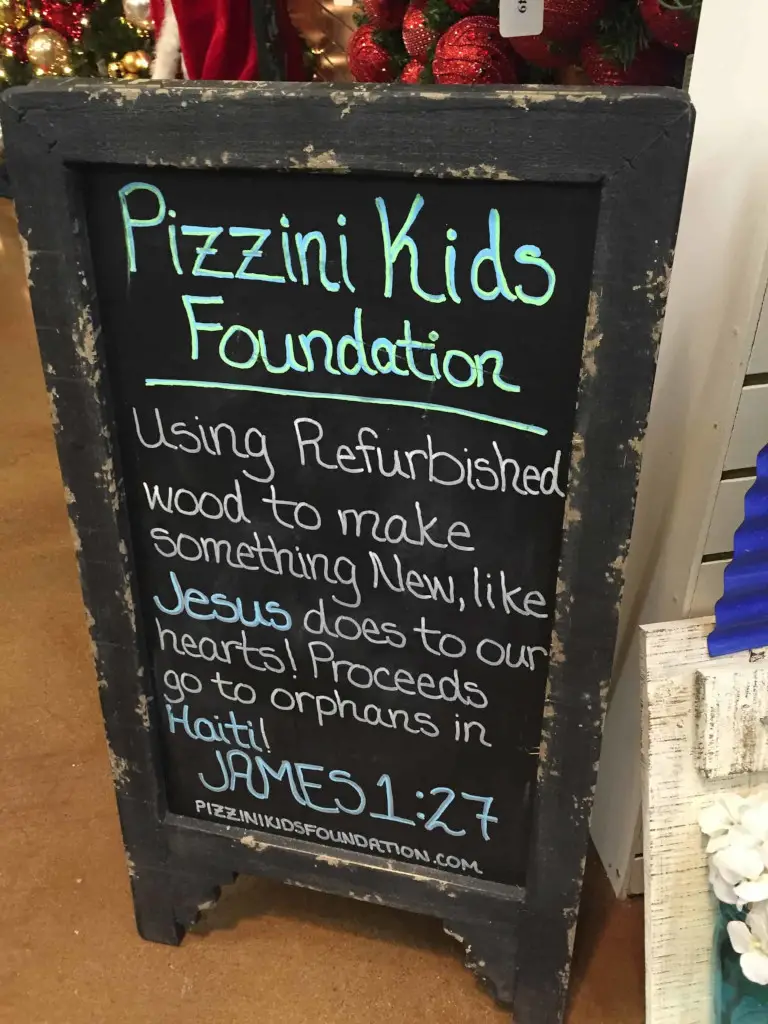 All that shopping is going to give you an appetite. The Garden Rose Tea Room is the perfect place to find your second wind. I recommend the chef's plate and chocolate rose petal cake.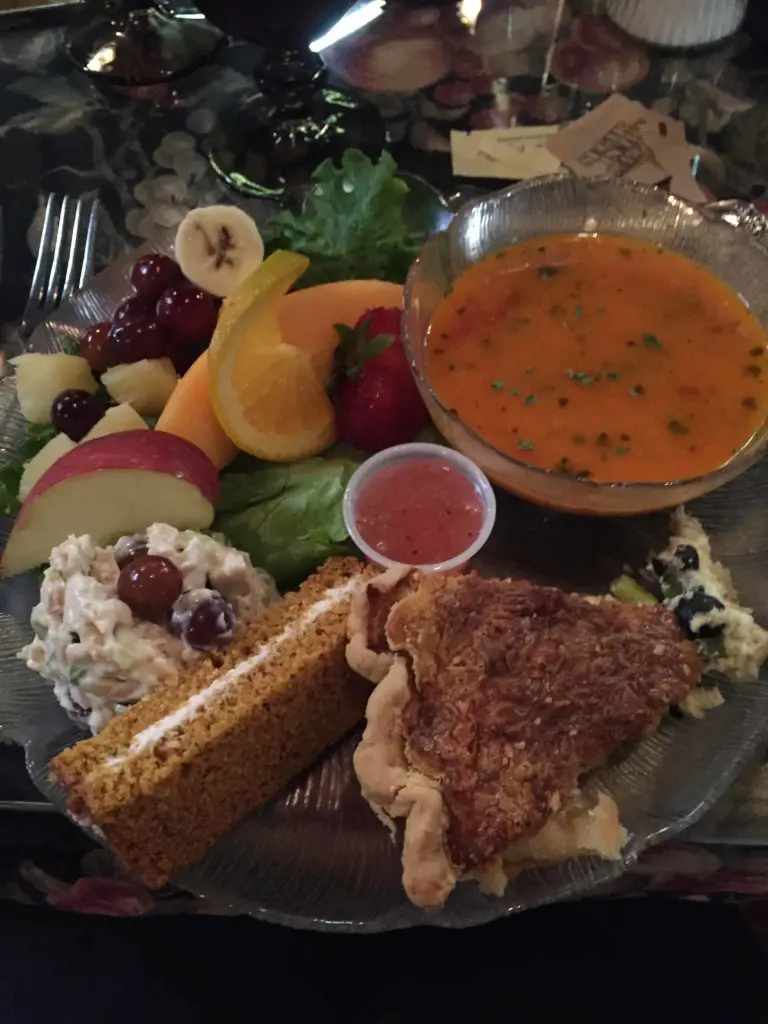 The girls LOVED the grilled cheese with a side of homemade chicken noodle soup. And really, when do they ever eat EVERYTHING on their plate?
Look, I don't live anywhere near this Christmas mecca but I'll be back. Probably not in the throws of the holiday, but Christmas in July is truly a great time to go. Decorators Warehouse closes from April to late June to restock and set up new displays so chances are you'll be seeing the latest trends before everyone else if you follow my lead and go soon.