Life being on overdrive these days, I don't have the opportunity to shop very much (a good thing). However, spending the weekend going through my Mother-In-Law's estate can get a little heavy emotionally. Some retail therapy was in order this afternoon and Hallmark provided just the thing.
I specifically wanted to just pop in to Hallmark to pick up some polka dot car coasters that I saw on @candicelove22xo Instagram feed. Sadly, they didn't have THOSE, but I did find some great treasures for Halloween and some more from DISNEY. Have you seen these?
I am head over heels in love with Hallmark's new Disney line. This may have to find it's way into my office. (One day I'll tell you why the Cinderella carriage is so dear to my heart.)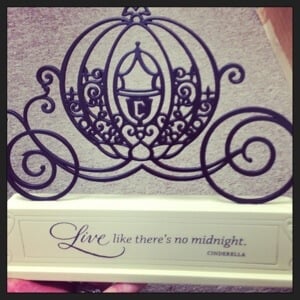 And my all time favorite Disney movie is Beauty in the Beast. How could I not love this?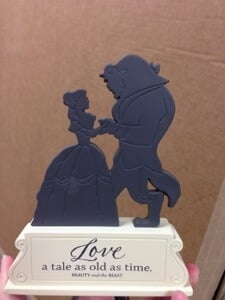 The Winnie the Pooh collection was pretty darn adorable too.
This mug is a must have (yes, you can drink from both sides) for mornings.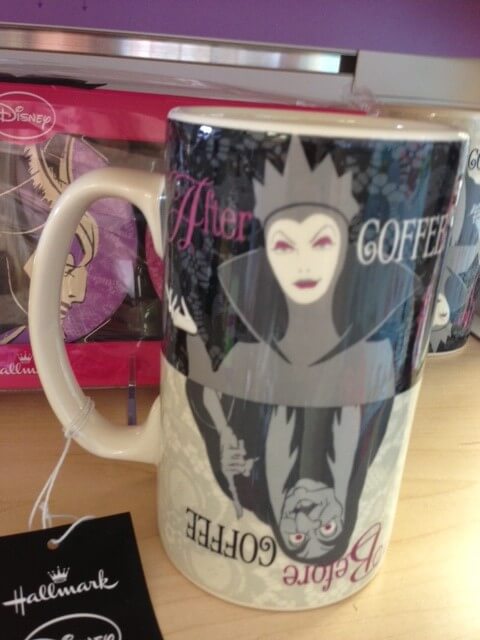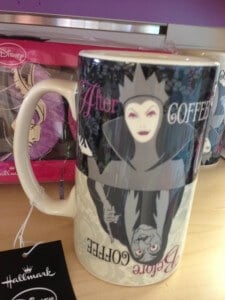 But I am a little partial to this one.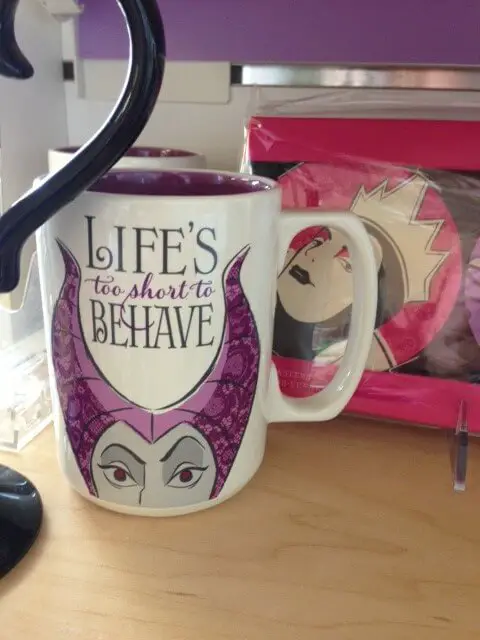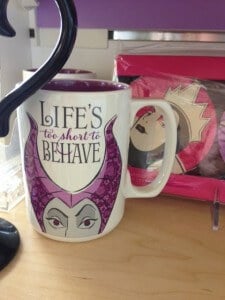 The Princess Cupcake was with me, and we agreed that this Hallmark treat was a must-have for our soon to be purchased pumpkin. Hallmark and Disney have teamed to make these Pumpkin Talkers. It was not hard for her to choose from the 4 versions (Scooby Doo, a scary pumpkin, Cinderella — duh — and Batman ). Each pumpkin talker includes the pattern to carve the pumpkin, and the motion activated speaker that will give our pumpkin the most Princessy touch ever. I almost picked up a couple of the Batman for friends because they are that Gotham cool.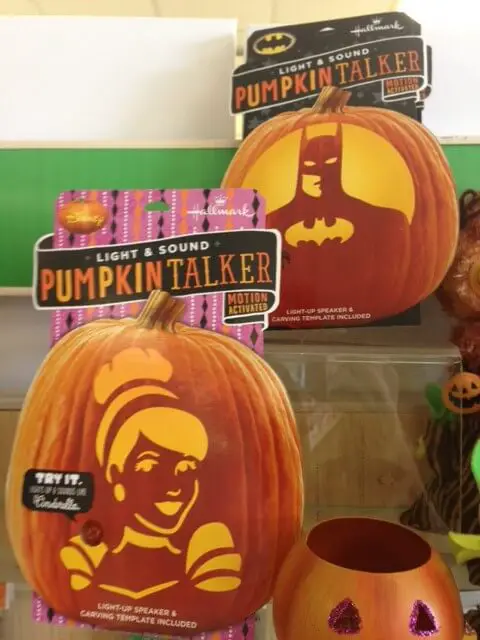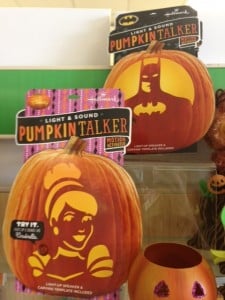 BTW, I think the Hallmark Pumpkin Talker with Cinderella is hilarious. Get it, a Cinderealla PUMPKIN???
Anyway…
These Hallmark Shadow casters were pretty near awesome too.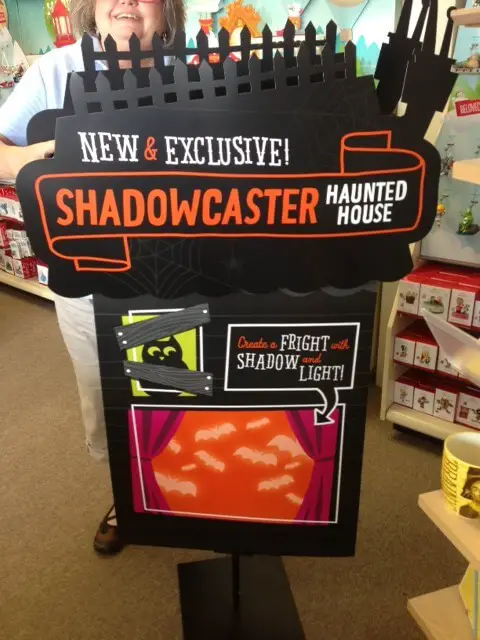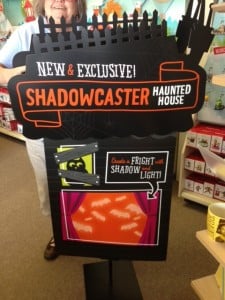 I couldn't leave without one of these fun plates from Two's Company (I picked the red). It'll be perfect for Pumpkin Spice M&M's!
Food for Thought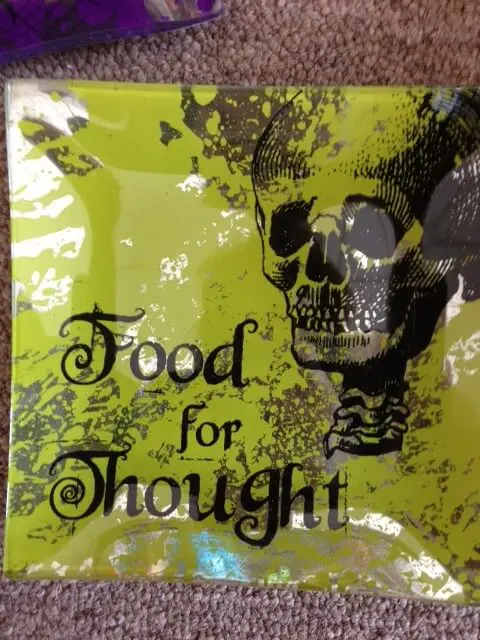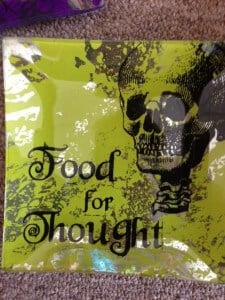 Vampire Kisses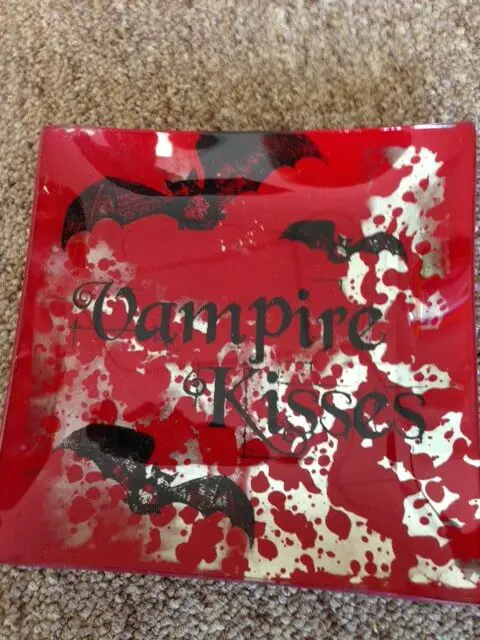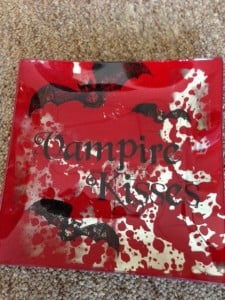 Spider Bites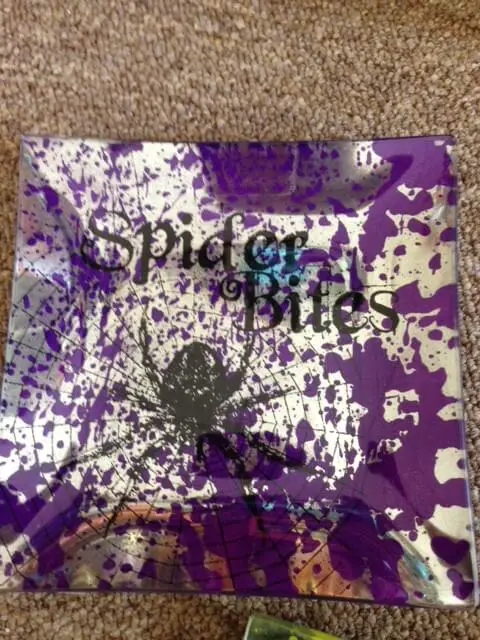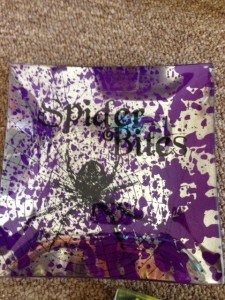 I got a few of these beautiful heavy glass owl ornaments for friends.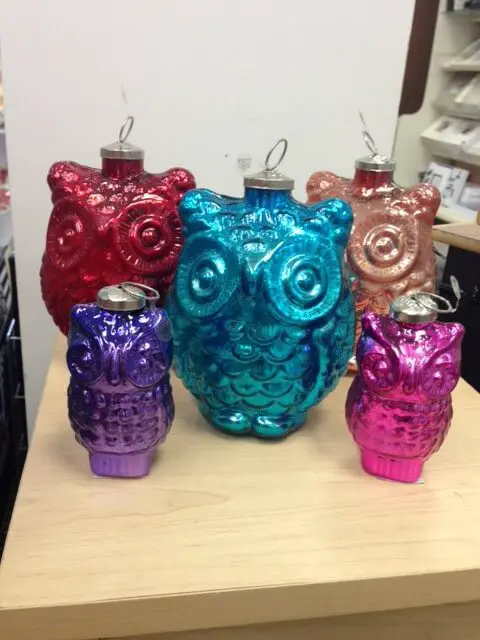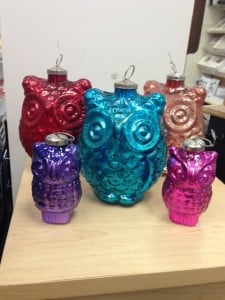 It was hard to pull ourselves away from this fabulous display,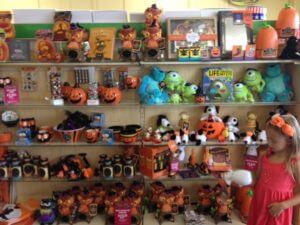 but I needed to go to Rite Aid where we found some more goodies.
They're PURRFECT for the Princess Cupcake's Halloween costume! She wants to be a black cat, and who am I to argue with the simplicity of a classic black cat?!
She loved these cheetah eye tattoos and lip tattoos. Of course I got them for her.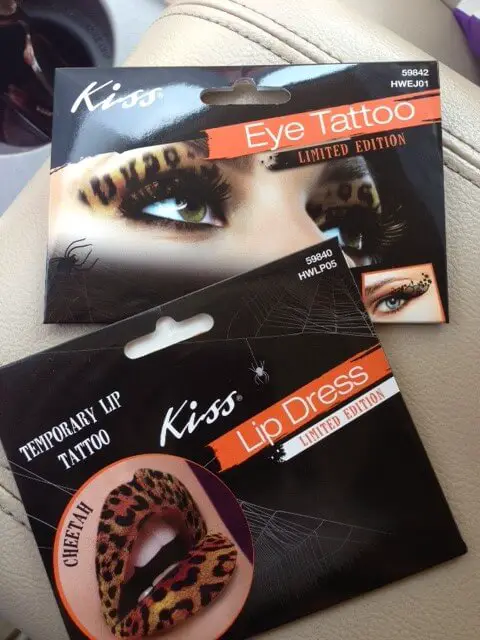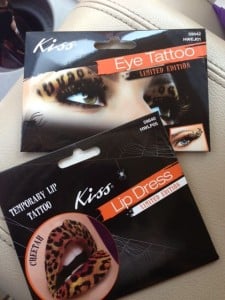 I almost got these eye tattoos for me… but I don't have a costume and am trying to avoid dressing up.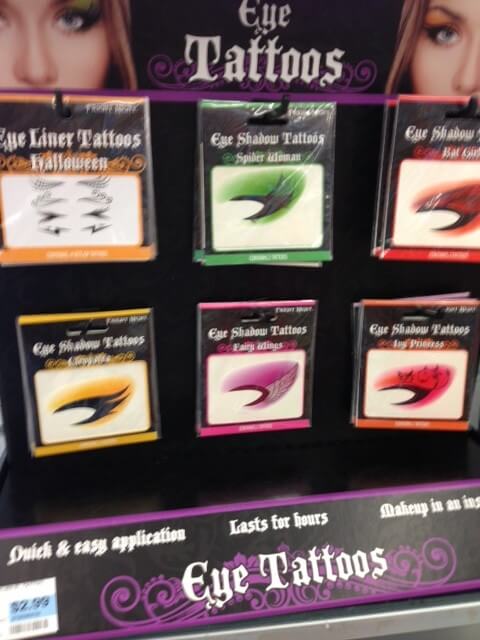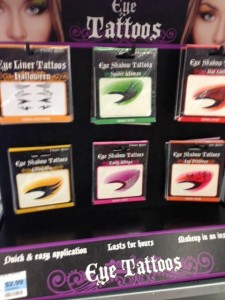 But I really want some… I may go back.
I even let her get some dressy cheetah rainbow press on nails in kid size. Bets are on that they won't make it to Halloween.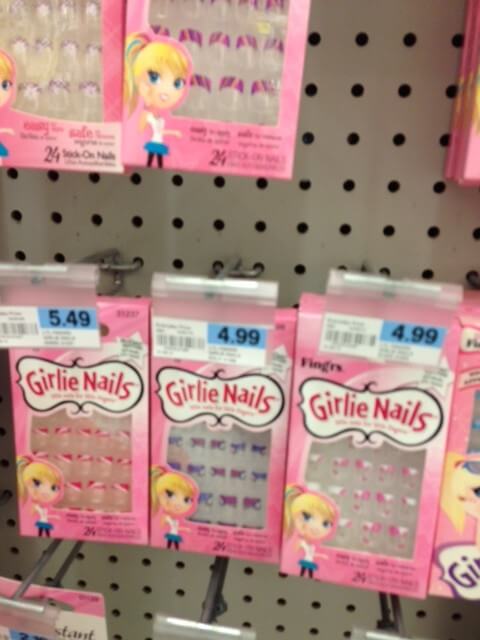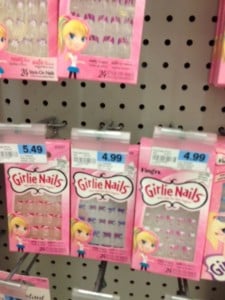 And some Ariel "hannitizer" (hand sanitizer) for her school backpack. It was only $1. I should have stocked up.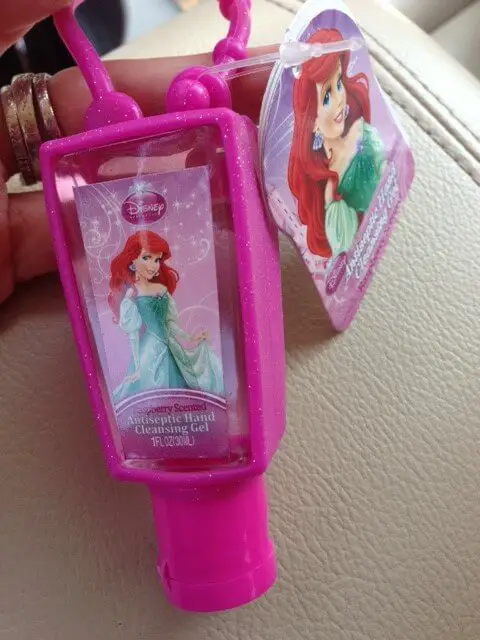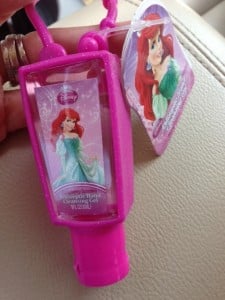 And we couldn't leave without this fun glowing the dark pumpkin polish! Pink, of course.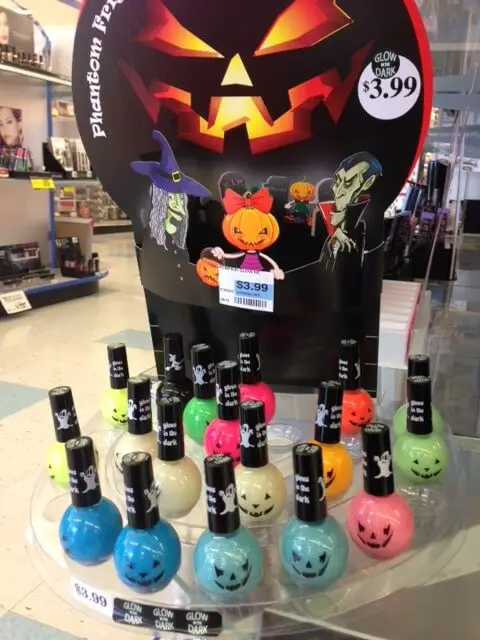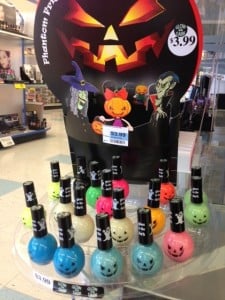 It's no wonder she never wants to stay home with Daddy.