Let's talk pie, shall we?
I grew up on pie. I luuuuuv pie.
I have such fond memories of my grandmother making pies – like ALL the time. I know for a fact that we never visited her house without being served pie (and vice versa for that matter). Grandma would save the extra crust, put it in a bowl with some fresh strawberries and milk and ooooohhhhhh my goodness. That's Indiana nector of the Gods right there.
The running joke was that when Grandma made a cherry pie, she always left one pit in it and it was good luck (or a trip to the dentist) for whoever found it.
Pie is a midwestern staple. One Thanksgiving I counted 17 of them, which probably averaged one per person that year.  I suspect that's not so unusual here in the South either.
I fear that pie is a lost art. If you pop into your friend's house for an unexpected visit, what are the chances that she'll have a homemade pie just randomly ready to serve? Slim to none suburban Dallas, slim to none.
After a trip to Emporium Pies (drool over photos of my buttermilk blitzen pie here)  and most recently, the Pie Peddlers in Glen Rose (see our Spring Break adventure here), I have become enlightened. There's certainly not enough pie in my life and I aim to change that by either making or eating pie on the daily. Well, maybe weekly.  We'll see how it works out on my scale.
Until I can channel Grandma's pie expertise, I will be looking for excuses to drive back to the historic downtown square in Glen Rose, Texas, so I can sit quietly on the porch all afternoon, systematically eating every one of the Pie Peddlers divine creations. And why not? They have two of my most highly regarded necessities in life.
Owned by two retired teachers who share my love of pie (although they take this obsession to a whole new level), it's an off-the-beaten-path pit stop you'll want to take.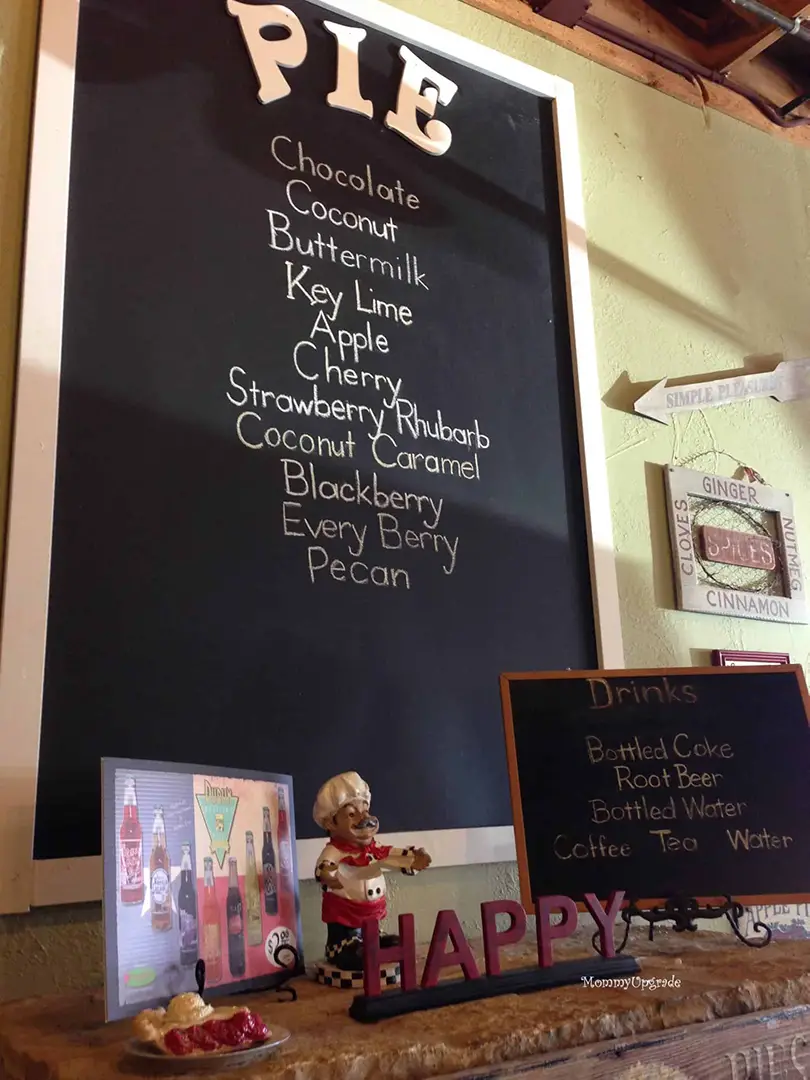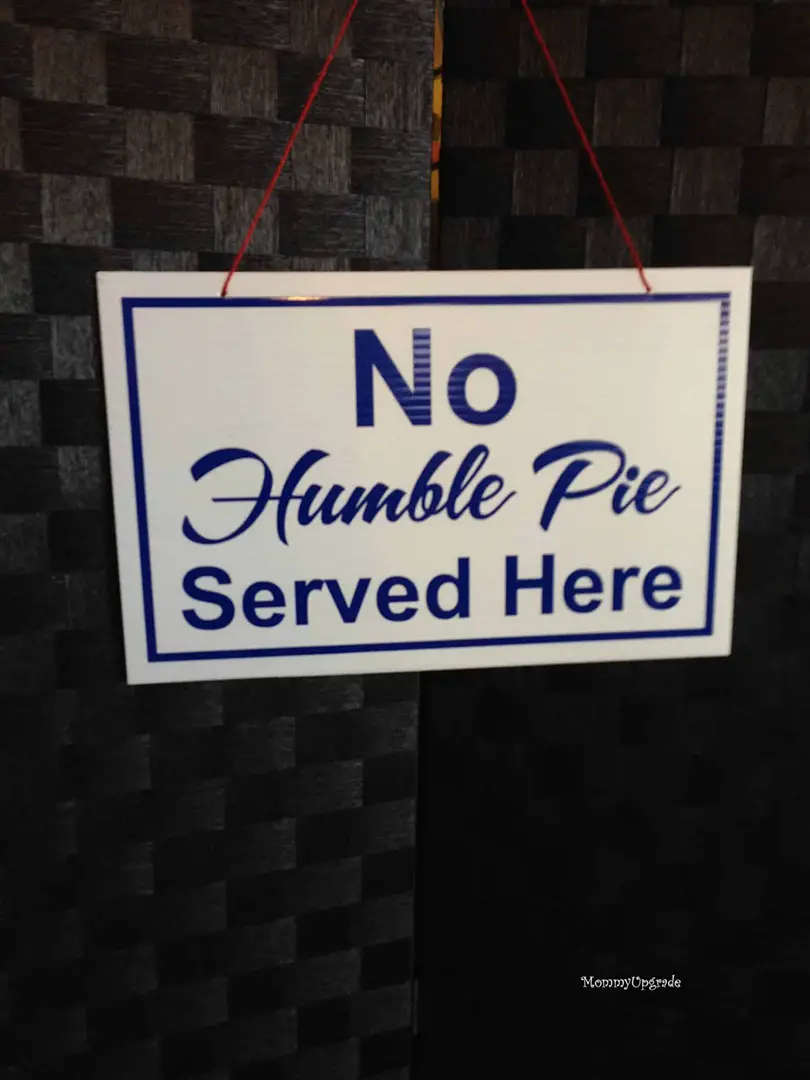 Only open Thursday – Sunday, this massive space is home to a crazy number of pies and the sweetest little ladies who will offer you a "pie tour" upon arrival.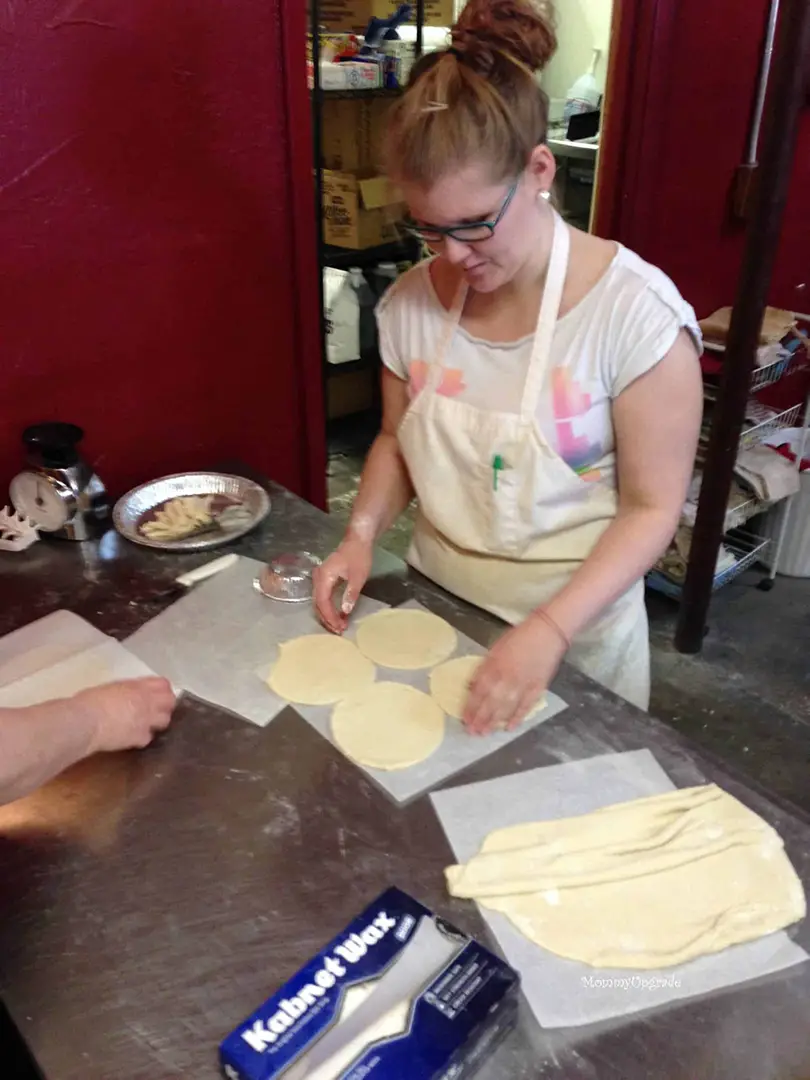 We happened to swing by after chasing dinosaurs all day — us mom's needed a reward fix before we hit the road back home. For 5 o'clock I was impressed with how many tables were filled. Clearly Glen Rose shares my philosophy of dessert before dinner.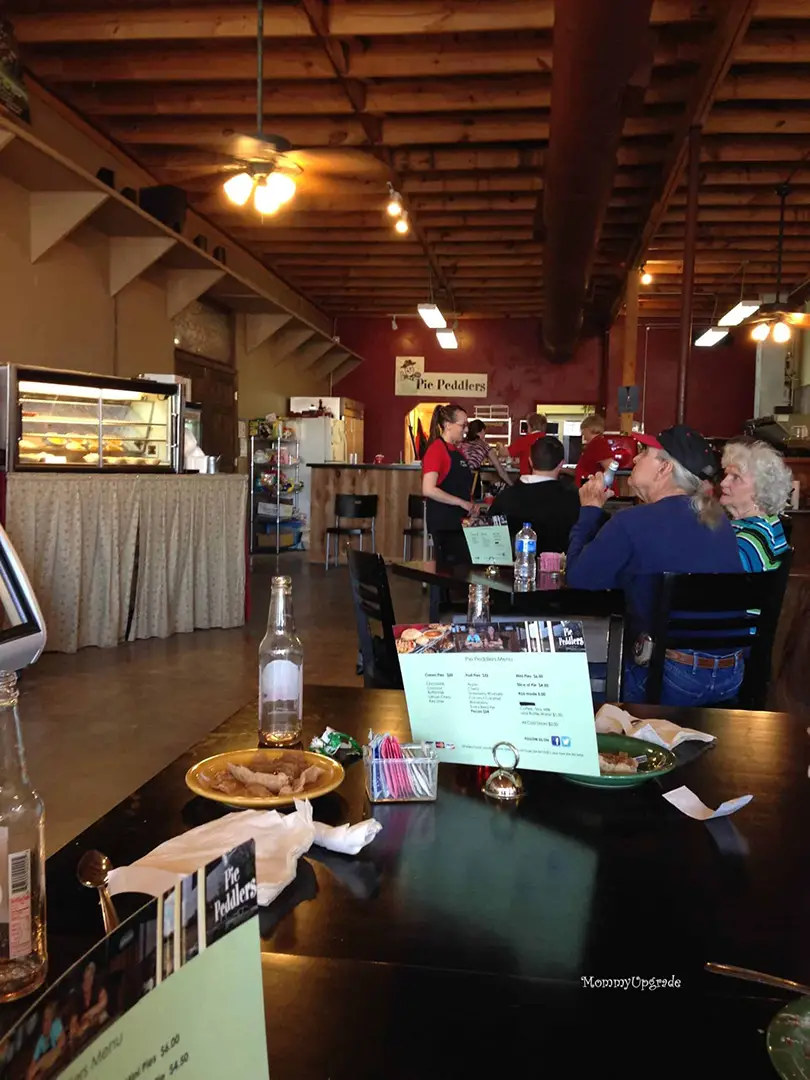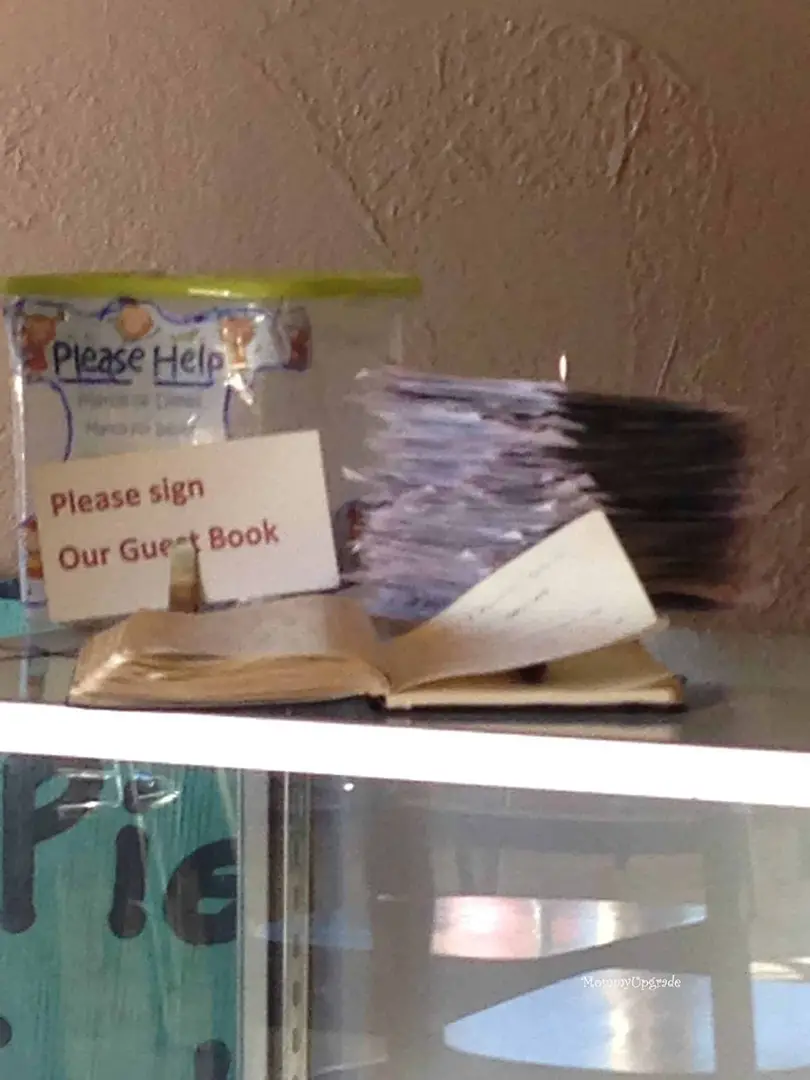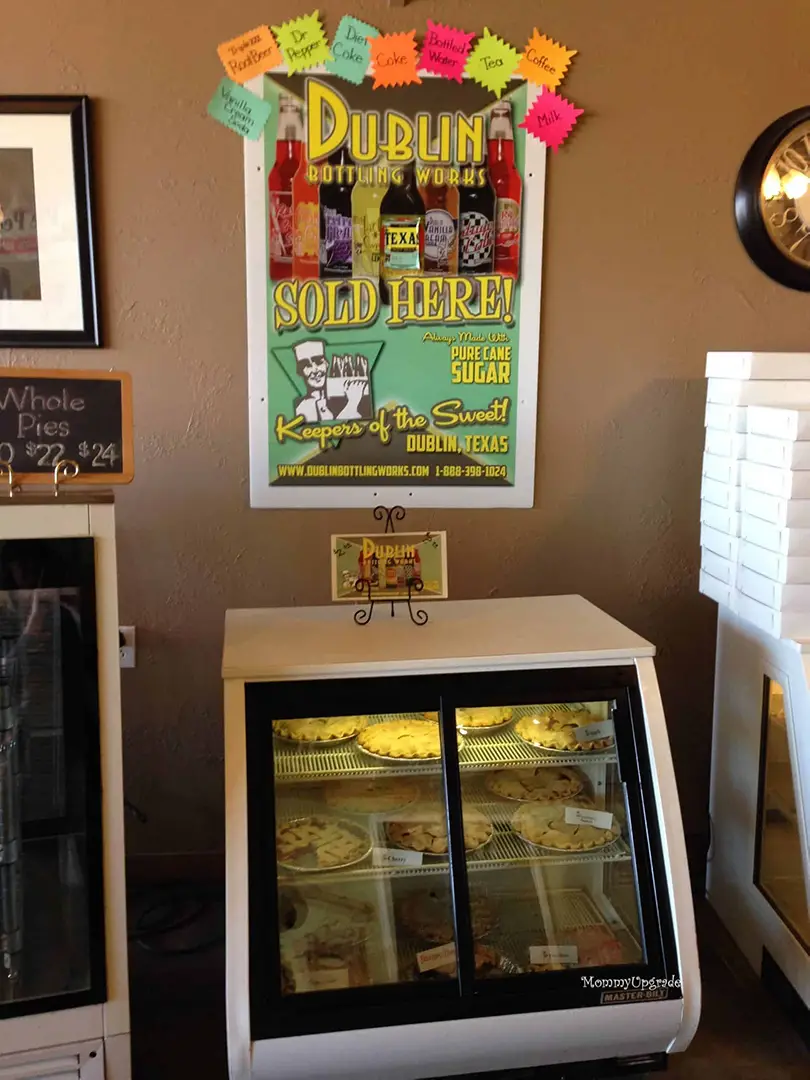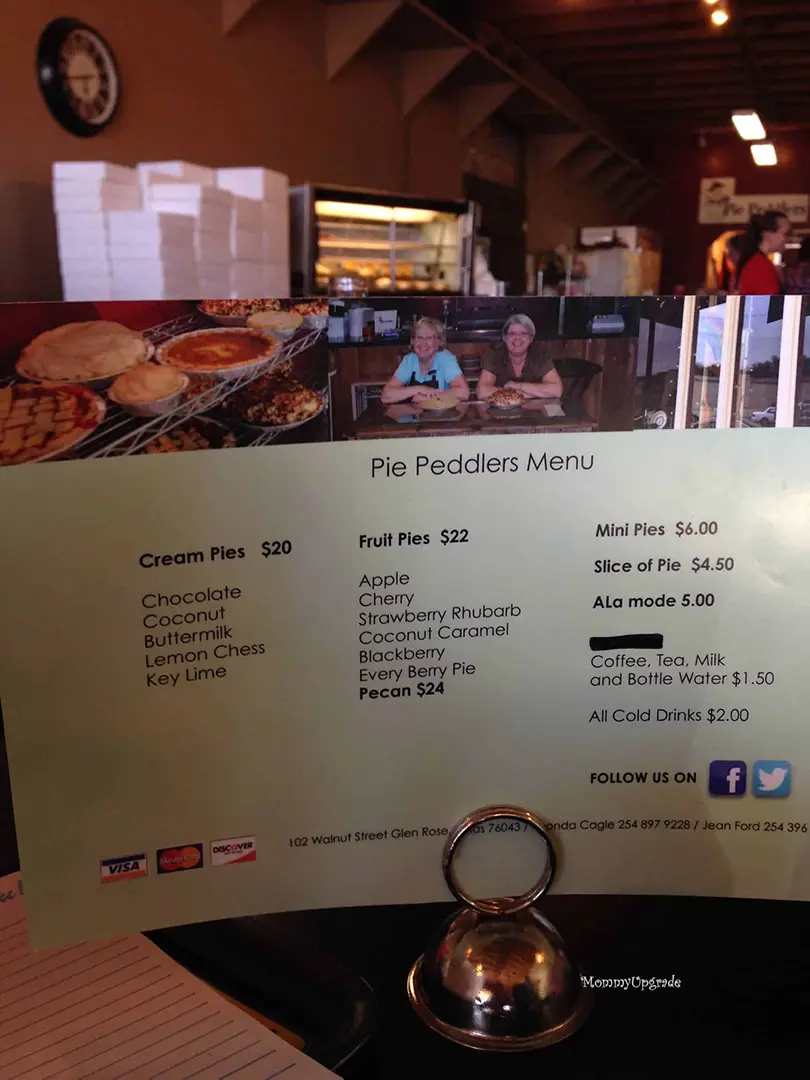 Now, I am a bit of a fruit pie snob. Those fancy cream pies are a little too much for my liking and please hold the meringue but the Princess Cupcake however, stopped listening after the waitress said the word "chocolate" so I had the added benefit of trying both the "Everyberry Pie" and the "Chocolate Cream Pie." However, she did make me share.
My plate before: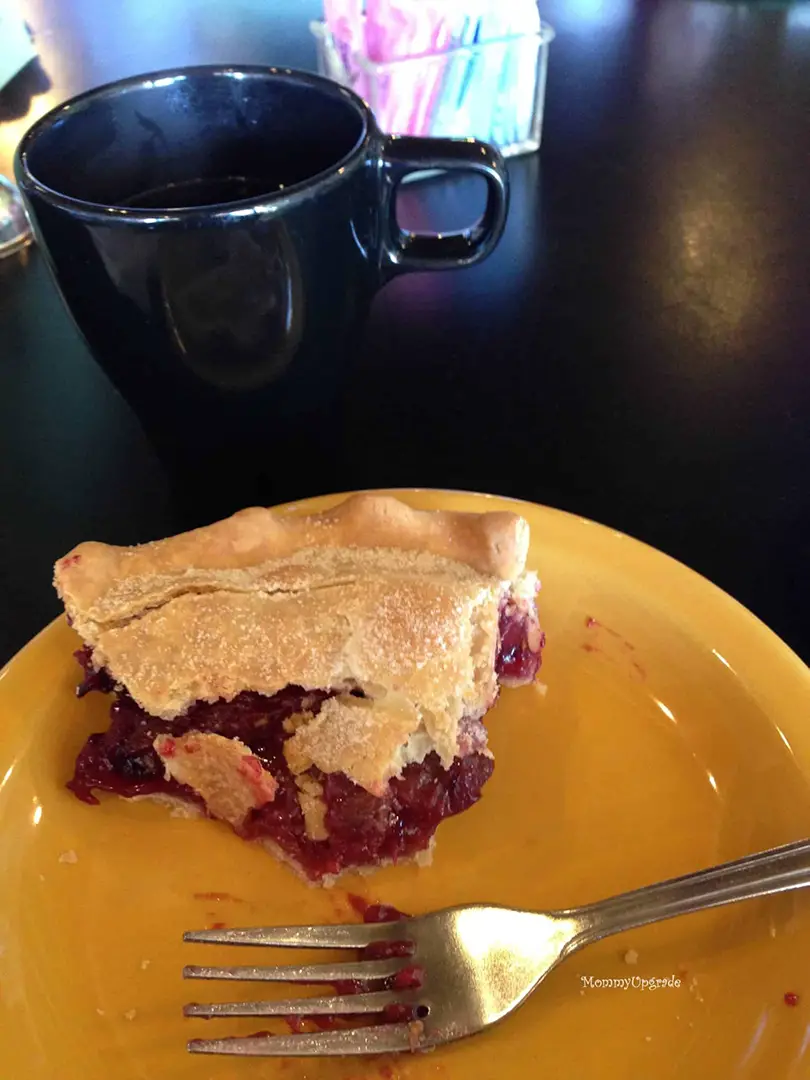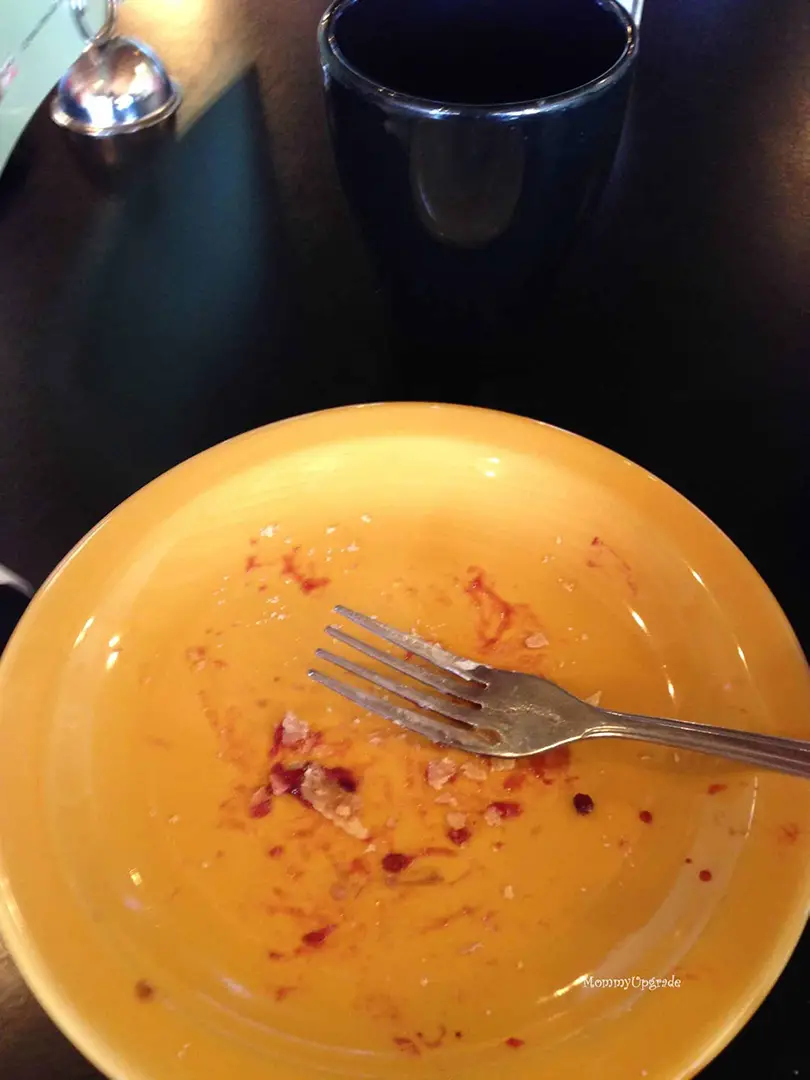 Two guesses as to who was licking the chocolate pie plate before we left…. And taking swigs of the real cane sugar in real glass bottles of soda. (Both guesses would be right.)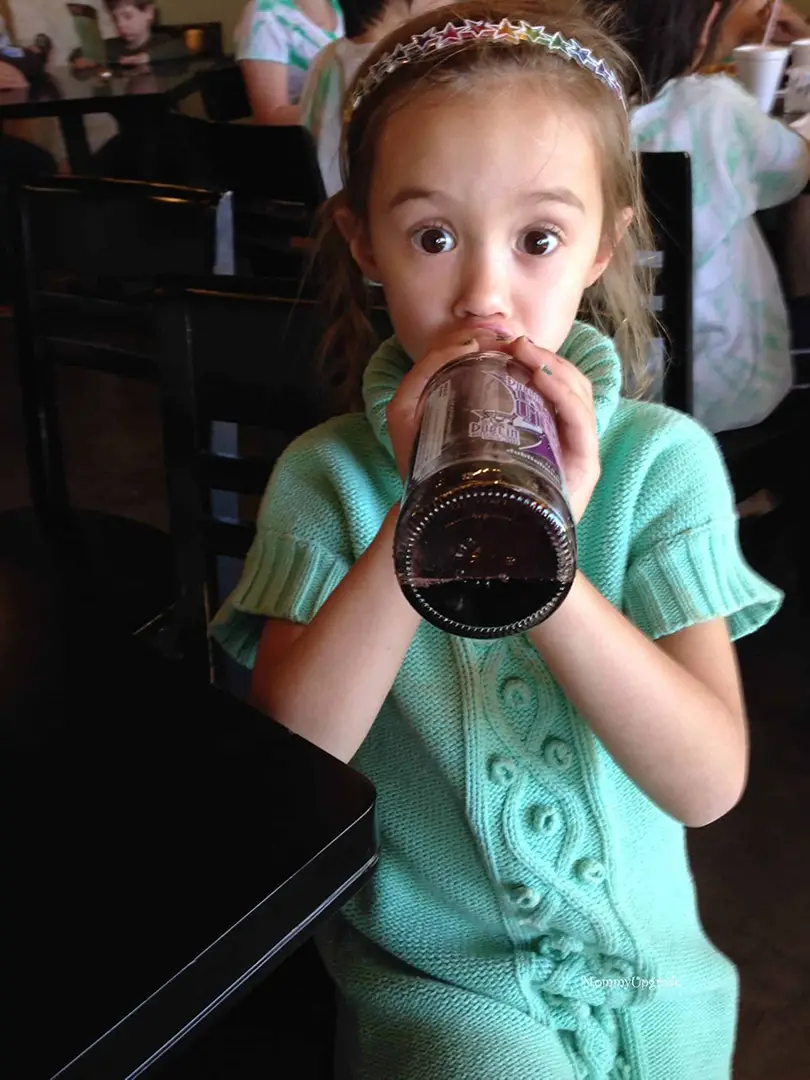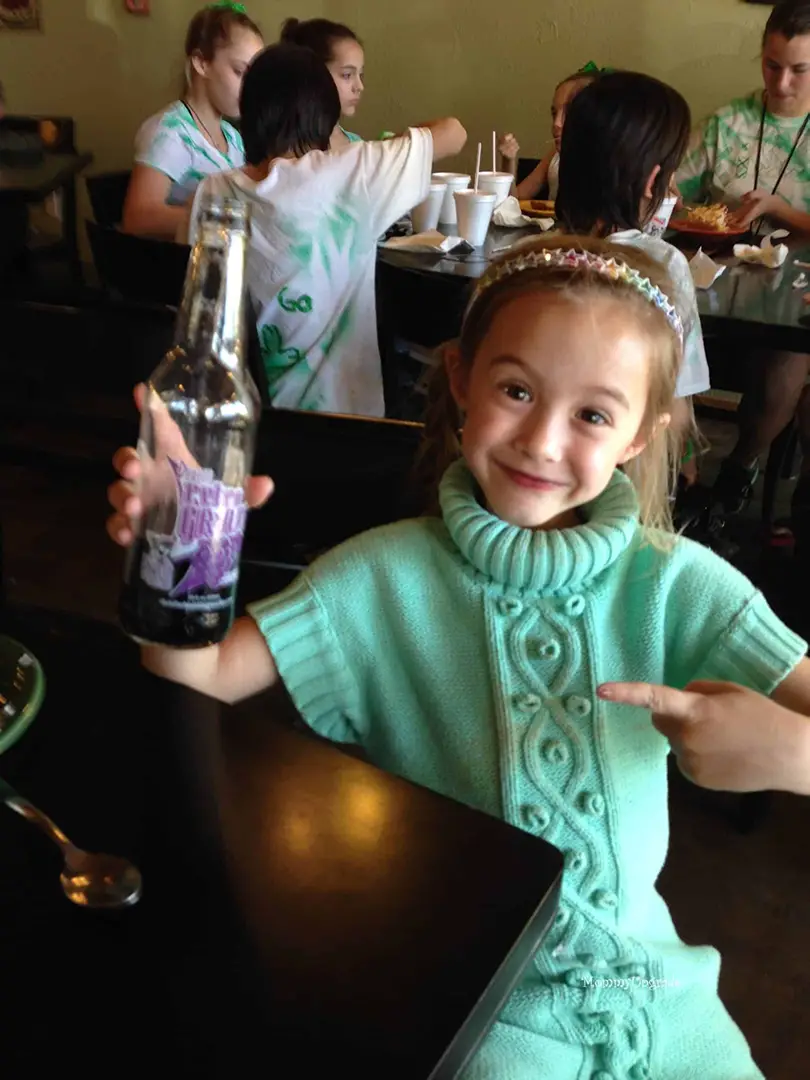 The rest of the dino-hunters gave Pie Peddlers two enthusiastic Iguanodon thumb spikes up on the "Double Crust Apple Pie" and the "Blackberry Pie."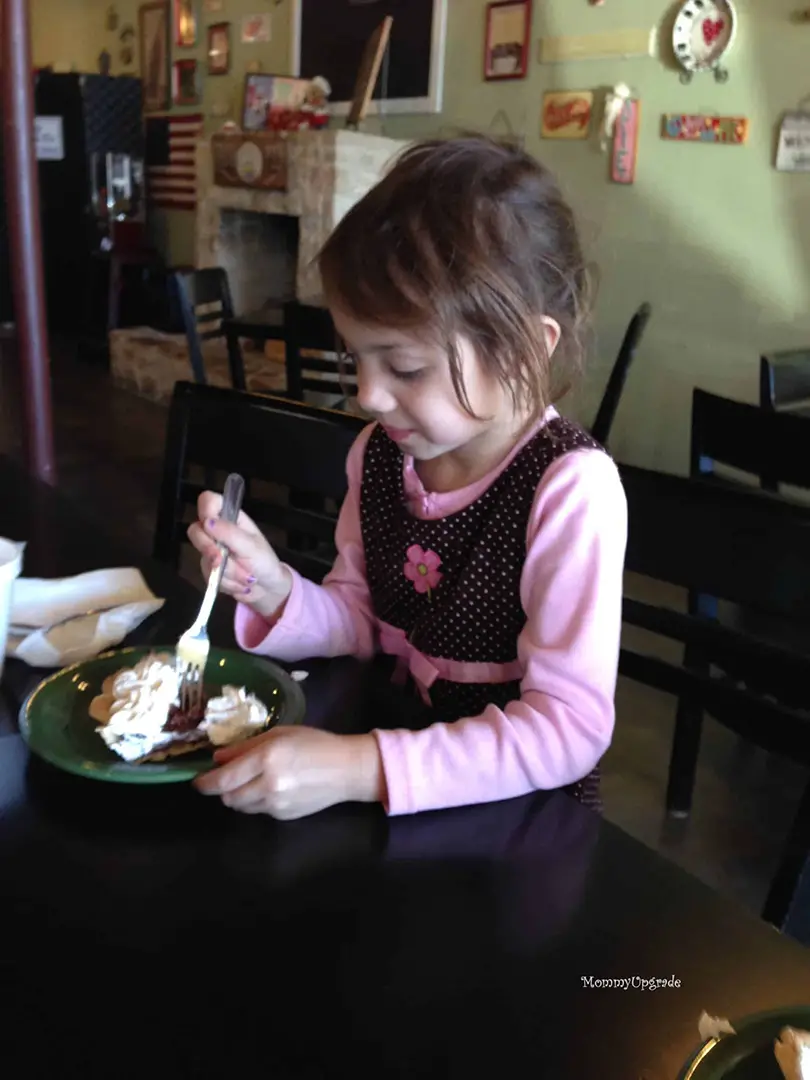 Seriously. Who wouldn't love a double crusted pie, aside from one weirdly particular Jurassic paleontologist in our midst, but he doesn't like lots of stuff so we let him order anyway just so we could eat his serving all legit, like it wasn't planned in advance.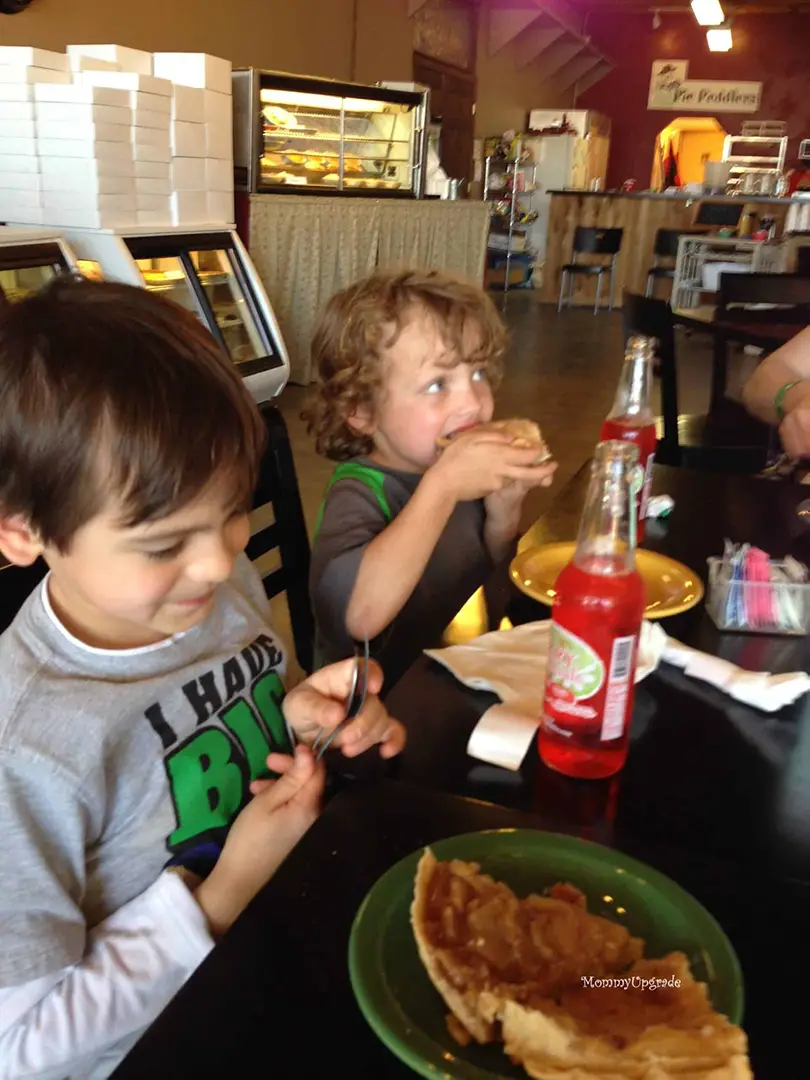 Note: my adopted child for the week eats his pie like a pizza. I love that.
The parallels of extinct dinosaurs and the forgotten pageantry of pie are not lost on me. Our trip to Glen Rose was full of archeological fun and epicurean nostalgia that I'd recommend to an SUVload of Cenozoic era moms with kids any day.