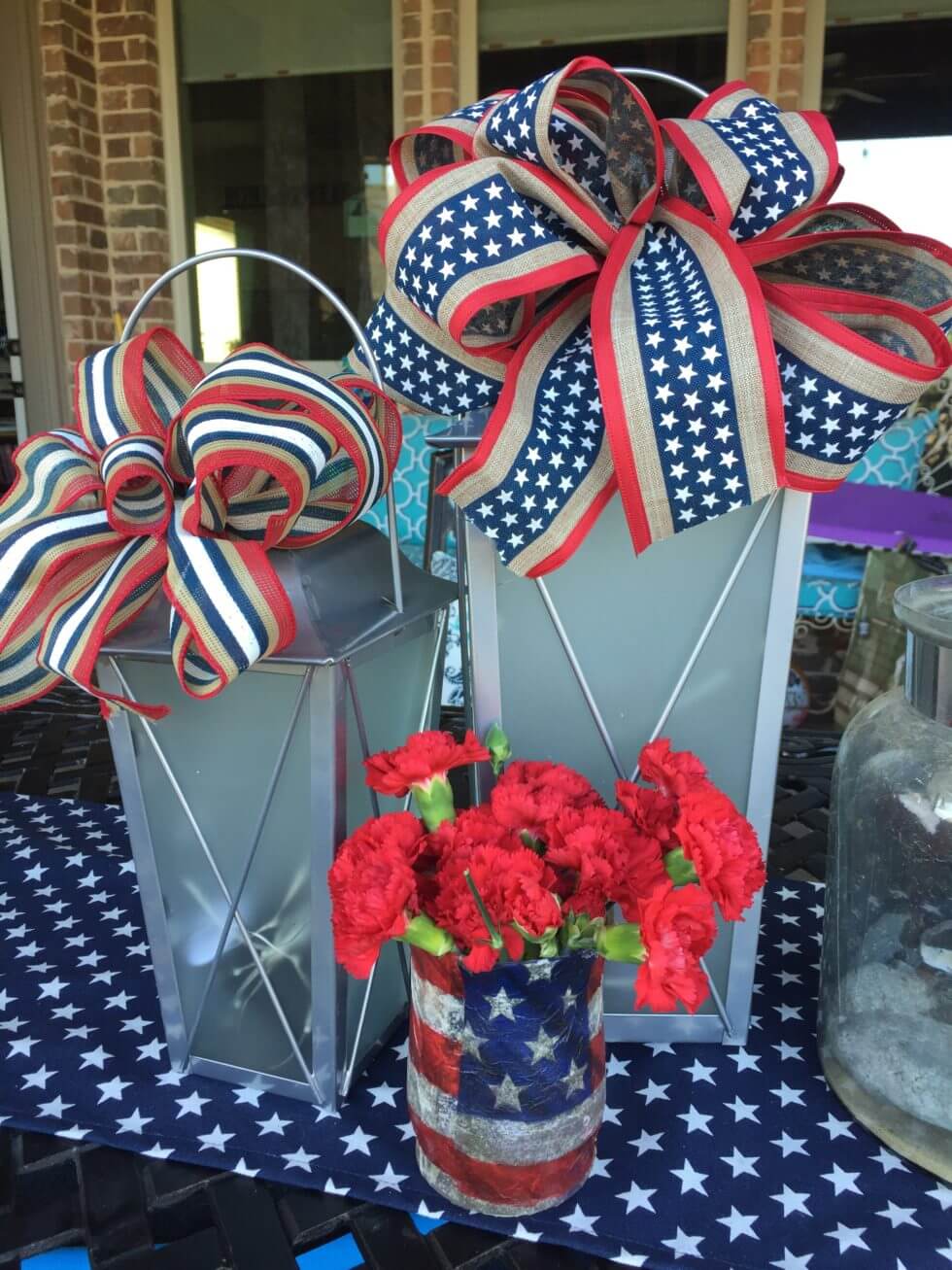 I am a brand ambassador for Oriental Trading and partnered with them for this post. They supplied the lanterns, all opinions are my own.
You'd be hard pressed NOT to find a selection of lanterns in your local home design store these days. Versatile and easy to modify, these can fill a corner or build a tablescape super easily. Here's what I did with a couple of really cool and affordable metal lanterns that I received from Oriental Trading. I wanted make them a centerpiece for our outdoor patio table for July 4th party, but honestly, these are easily changed to accommodate any holiday or everyday decor.
This is a quick project. All you need is:
Lanterns
Ribbon
Scissors
Floral wire or bow string
Frosted glass spray
LED lights
I started with two different sized lanterns from Oriental Trading. (You can find ALL their lanterns here.) They're shipped unassembled, with the glass removed and wrapped in Styrofoam. All you do is slide the glass into place and affix the lids on top which only takes a minute or two.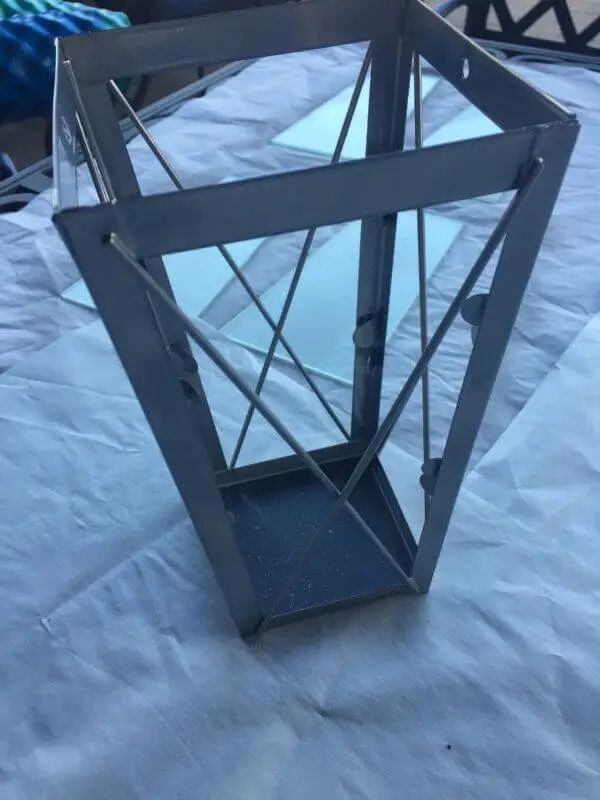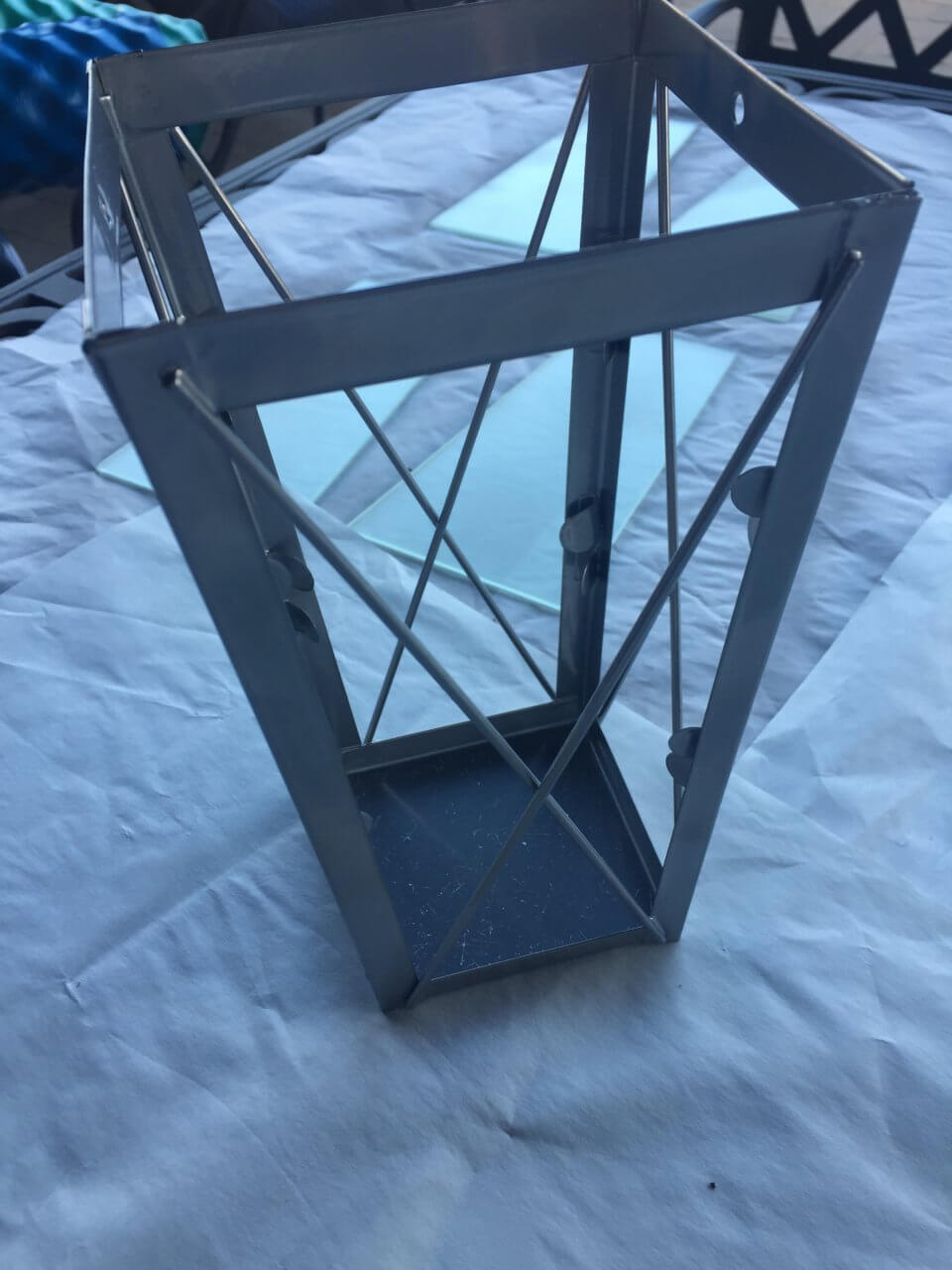 Before I put the glass in though, I took them outside and gave each pane a couple of coats of sea glass spray on just one side. I wanted to frost the glass so that light would show through, but not the wires.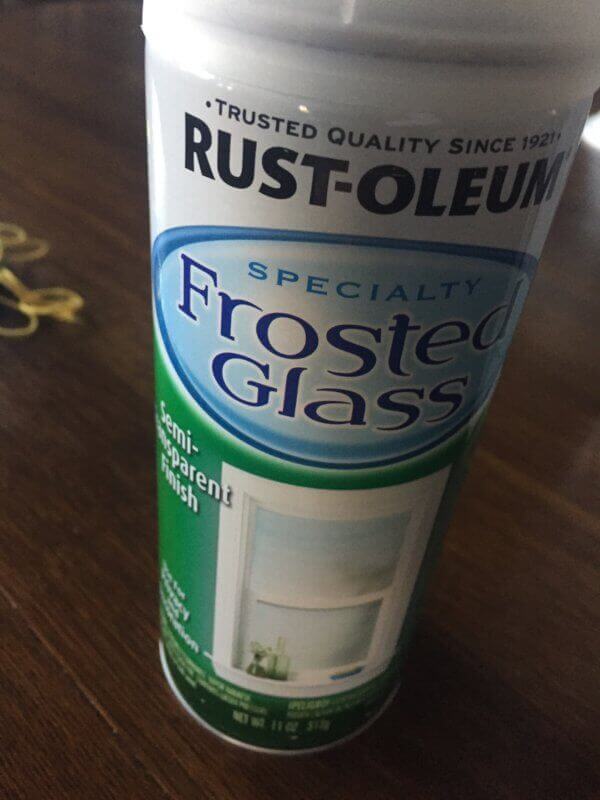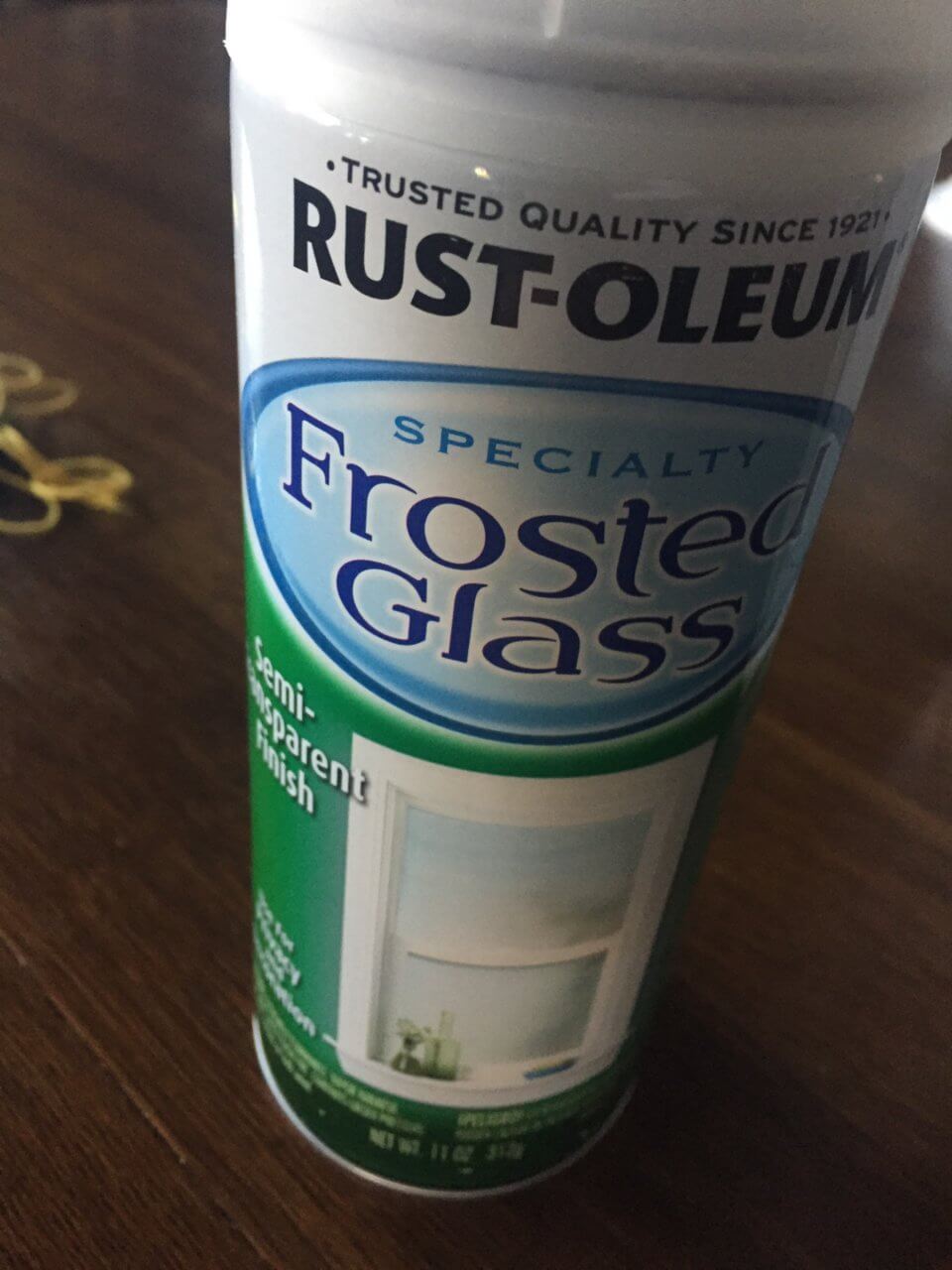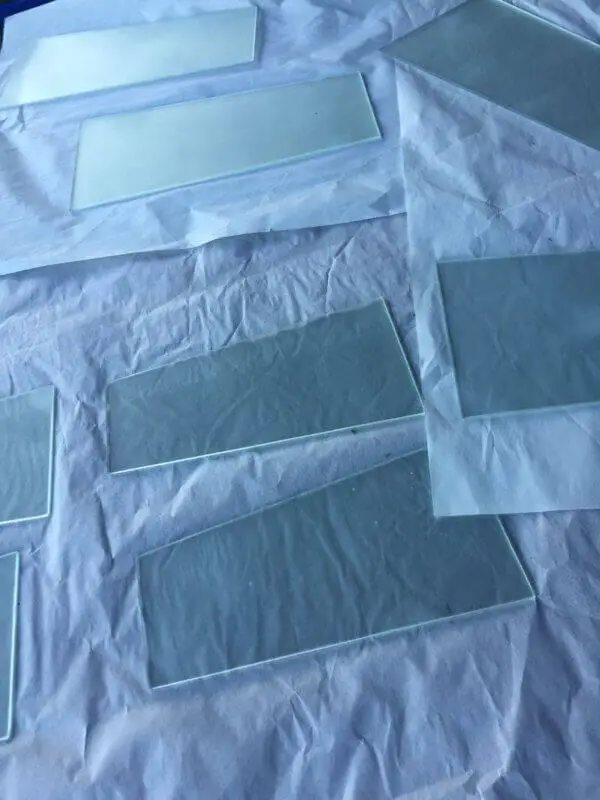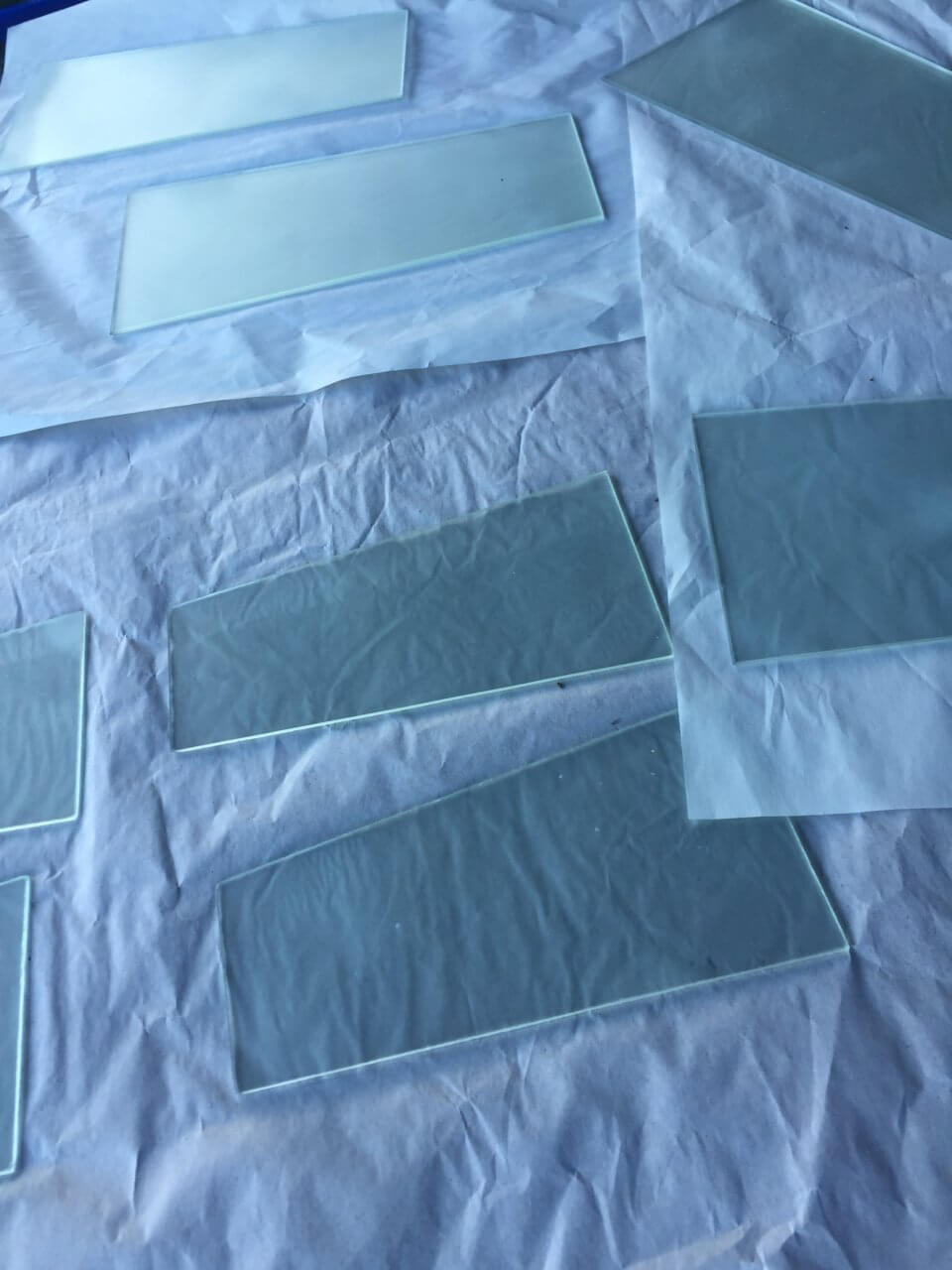 While the spray was drying, I made some bows for the top of the lanterns in red, blue and burlap colors and tied them to the lantern lids. You could also buy pre-made bows and also add some floral picks to fill it out.
When the glass was dry, I slid the glass side pieces in place and dropped in my strings of battery operated LED lights.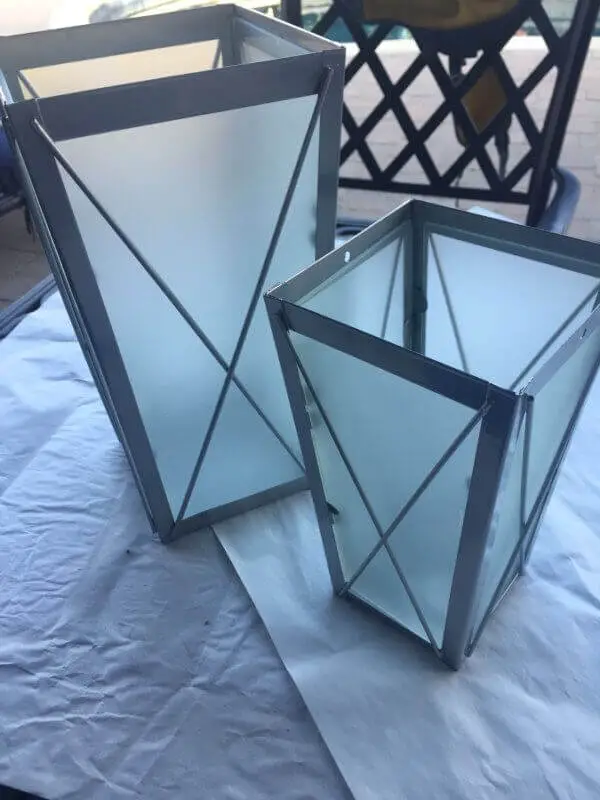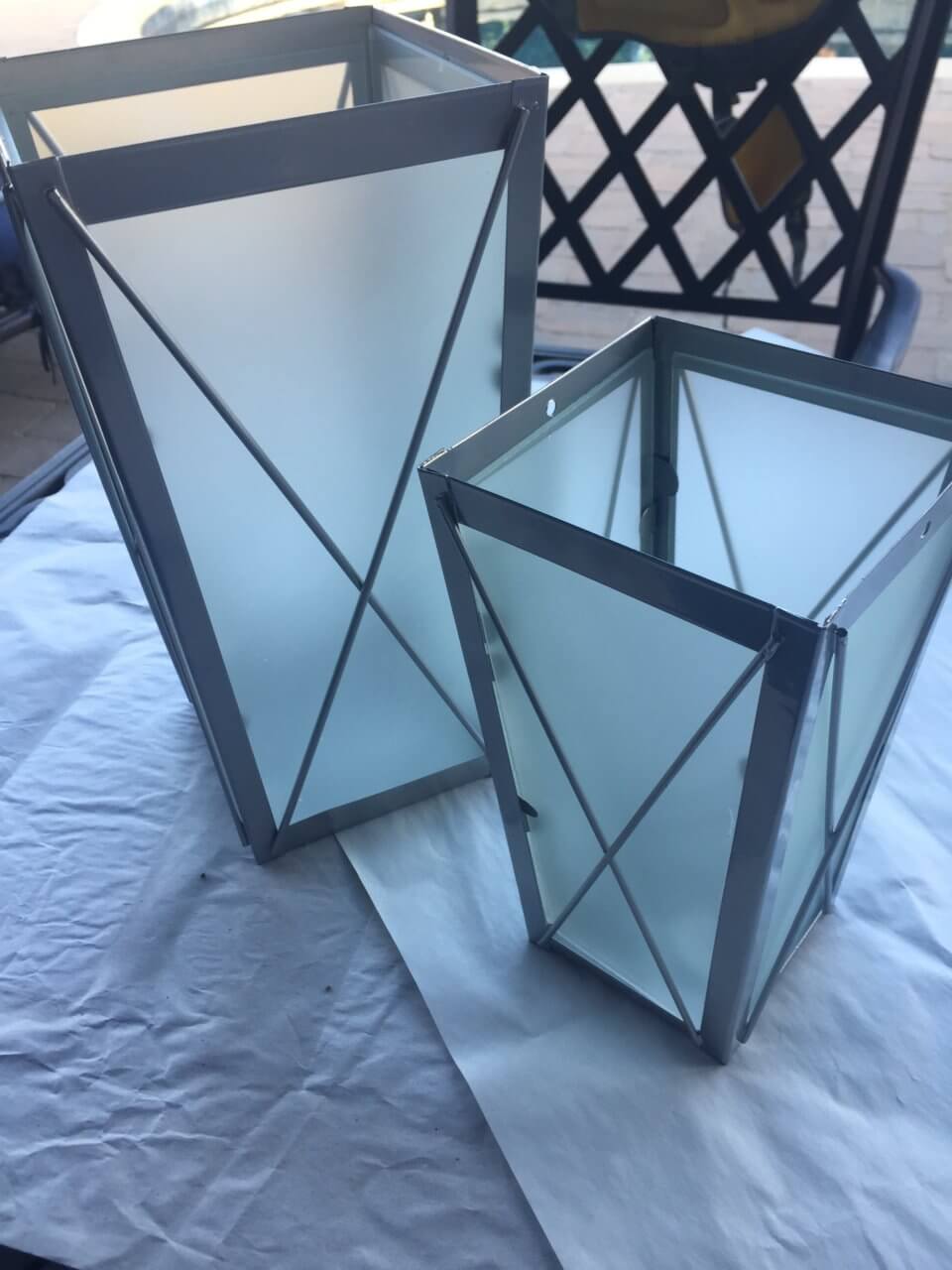 Easiest project ever!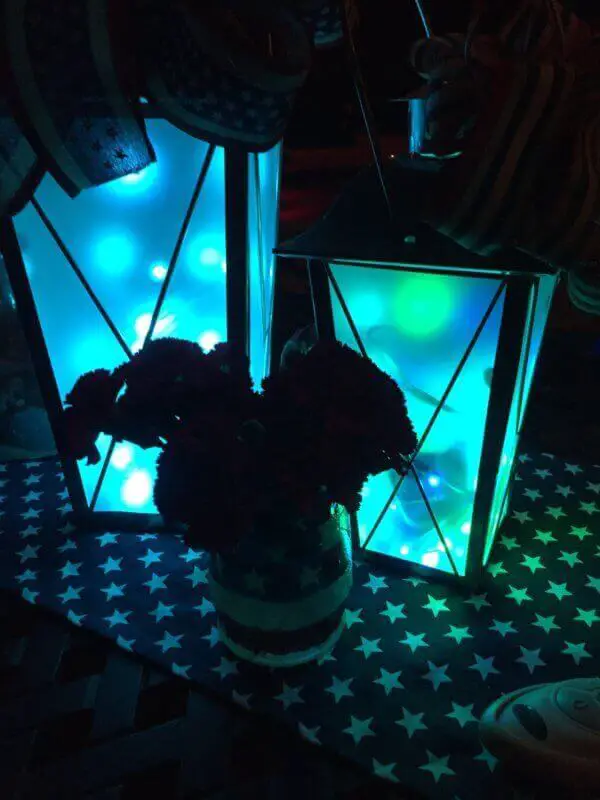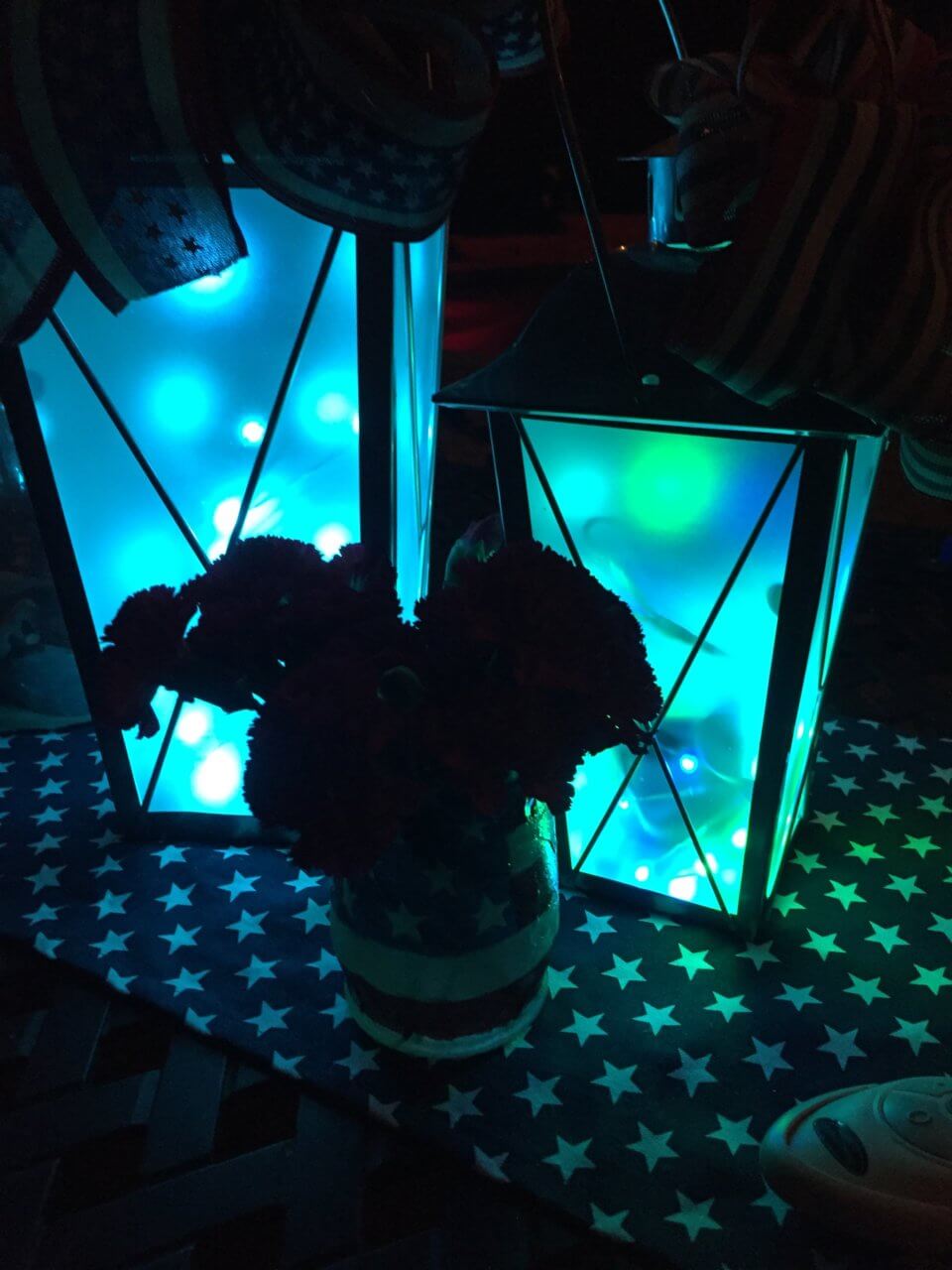 To my surprise, my lights were color changing, lol!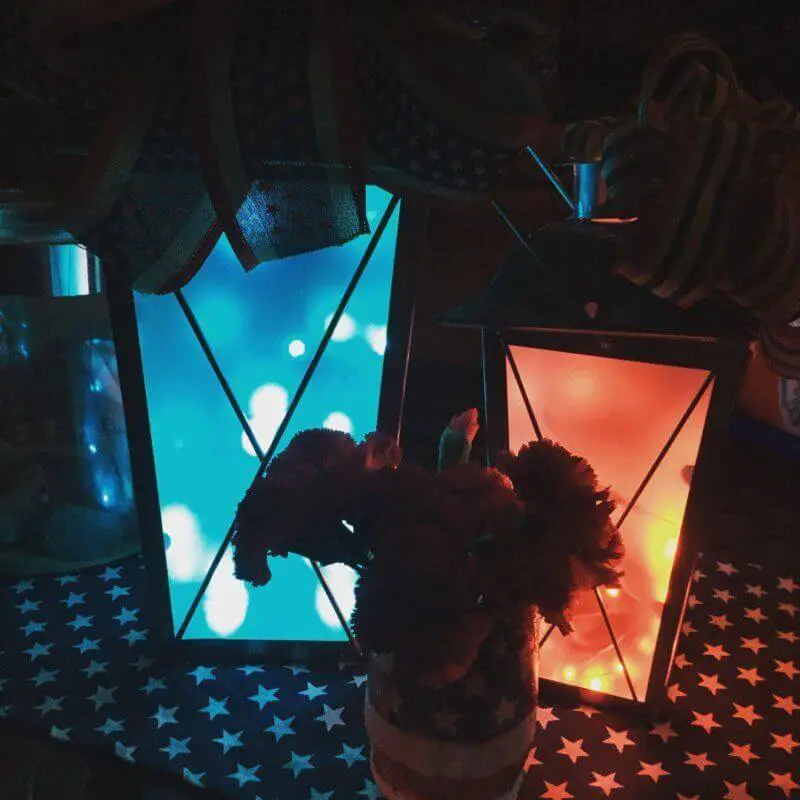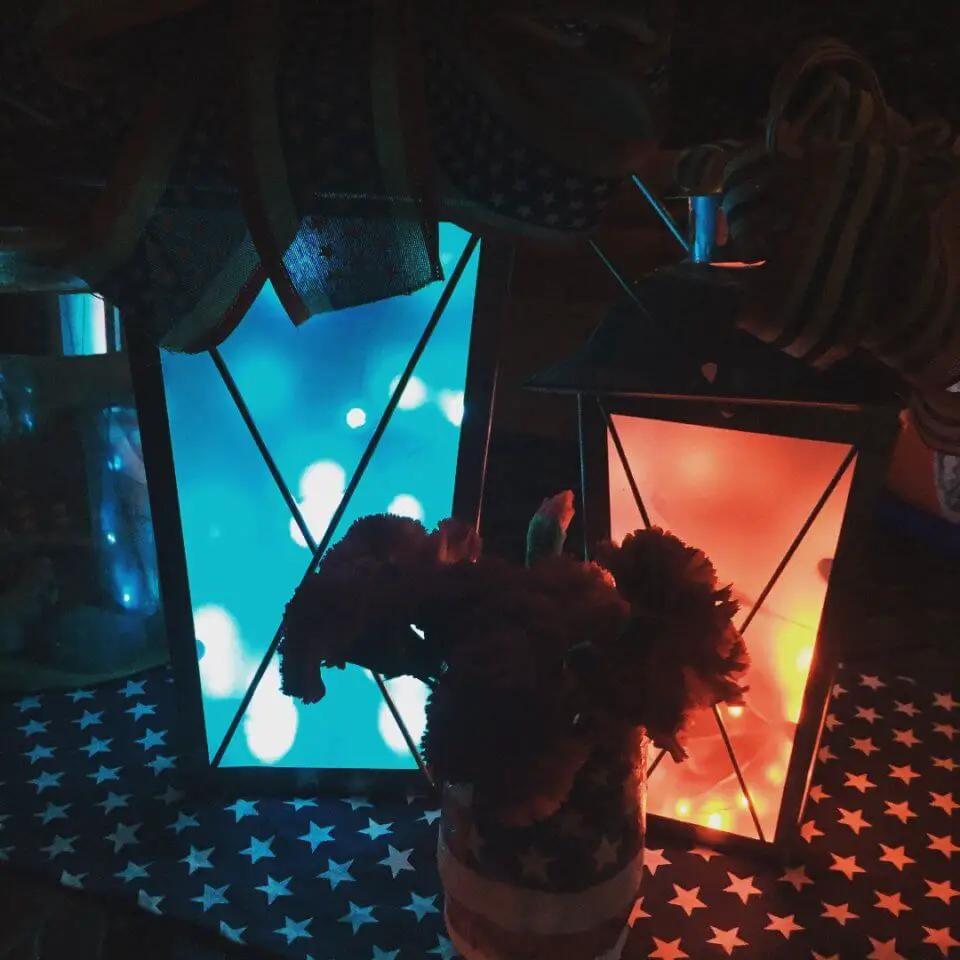 Still like them.
I toyed with the idea of making a stars stencil for the glass sides but I intend to use these over and over, and I didn't think stars would be a good fit for Valentine's Day or Easter, lol! Not judging if you did though! Just put your vinyl on the glass before you spray it and then remove it when dry. Those bits won't get frosted and you can have an additional subtle pattern on the glass.
I plan to change the bows out for Halloween and add some orange and purple lights inside for Halloween. Watch my instagram for photos!