Note: I received a complimentary box from Discover Our America for review. All opinions are my own.
I can't think of a better way to celebrate America than with my new favorite subscription box! Called, "Discover Our America," this uniquely curated sample box features 5 – 7 food items, paired with a booklet of interesting trivia and facts from one of our 50 magnificent states. It's the perfect companion for your summer road trips, a fun home learning activity the whole family can enjoy or even a classroom educational journey.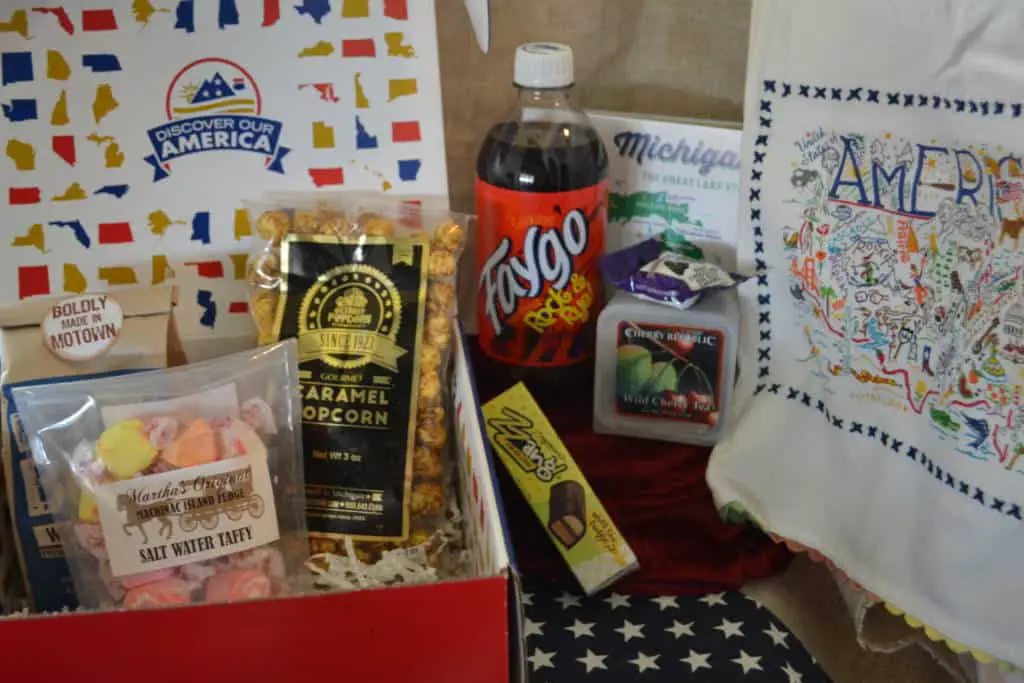 I think the Discover America folks may be reading minds because my complimentary box –much to my surprise — featured Michigan, our vacation destination for the summer. I absolutely love that I can share the cultural highlights book with the Cupcake to get her even more amped up about our upcoming trip. I'll be brining the booklet on the plane, as well as few of the special treats to get us gastronomically prepared for the adventure that awaits.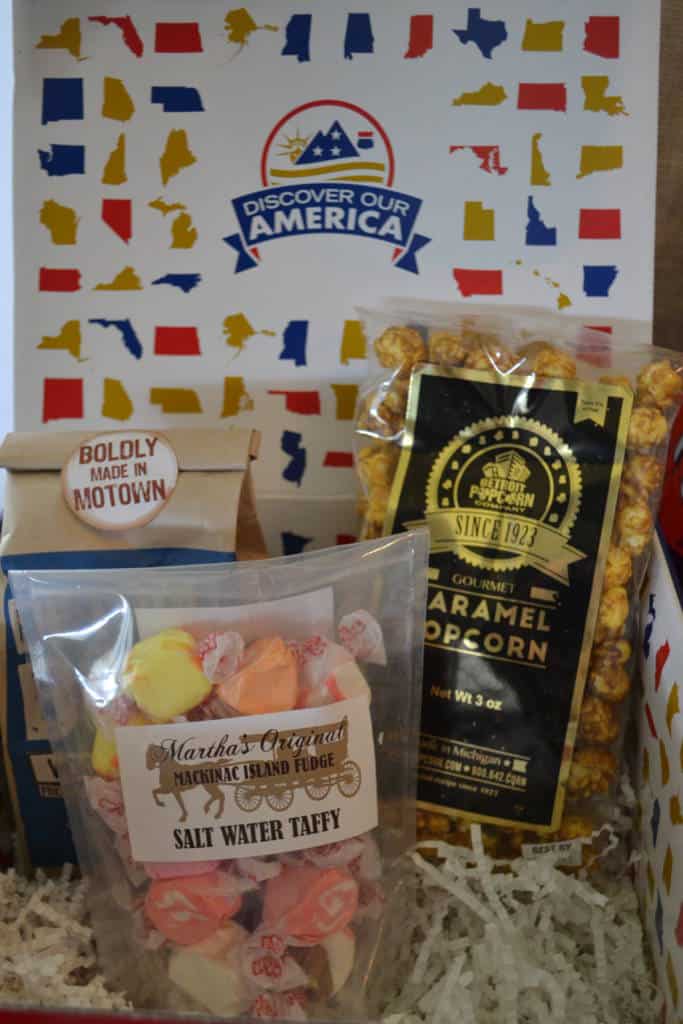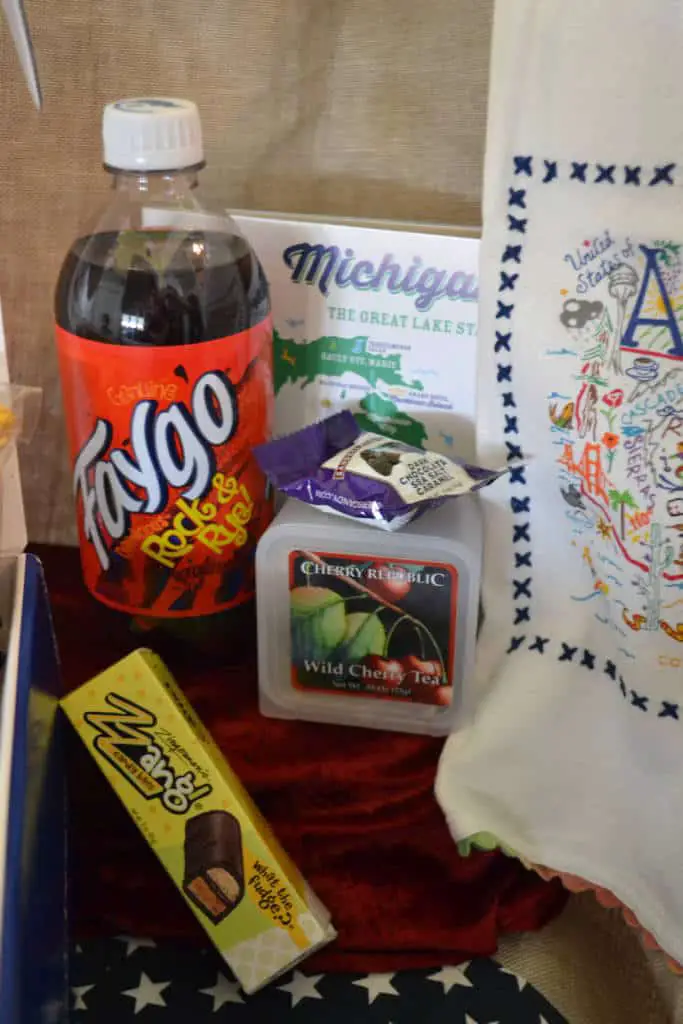 How cool is it that we can already know what our favorite Mackinac Island taffy flavors are before we step foot on the Island?
We're also considering a road trip to Tennessee. How fun would it be to order the boxes individually for Louisiana, Mississippi and Tennessee and open each as we crossed their respective state lines? I'm in love with this idea.
What a great way to learn about the 50 states in 'merica and discover new destinations for future adventures! Check out DiscoverOurAmerica.com to order your boxes (Michigan, Hawaii and Georgia currently available) or subscribe for monthly shipments. Cost is $39.95 per month with NO SHIPPING FEES. Cancel anytime.