Every time me and the Cupcake go to Target or Walmart, I know I have to commit at least 15 minutes to the toy aisle. She has to investigate the latest releases of her favorites. While that's a insurmountable test of my patience when we're IN A HURRY AND WE JUST CAME FOR ONE THING, I do slow down when we get to the Barbies. Every since computer programmer barbie came out, I've really warmed up to that perky little doll and I don't mind checking out all the professions that Barbie now embraces. I think it's pretty cool that she's on point with being a farm vet, a pediatrician or even a gymnastics coach.
We also have a sizable collection of Barbie movies — and I may be guilty of downloading a few of their soundtracks for catchy AND clean, kid-friendly music in the car.
So I'm looking forward to the release of Barbie's newest adventure – BARBIE: VIDEO GAME HERO.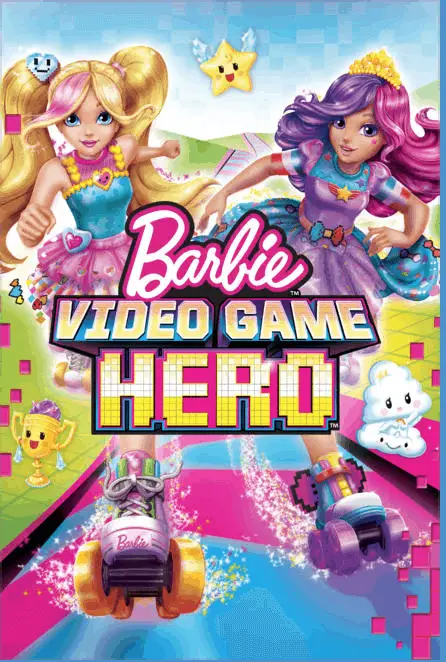 It has a release date of January 31st. This should be a good one. The story has it that Barbie™ magically gets pulled into her favorite video game, and she is excited to see she's transformed into a fun roller-skating character. In the game, she meets new friend Cutie, the lovable cloud-shaped character, and Bella, the roller-skating princess. Together, they discover a mischievous emoji character is trying to take control of the game. As they travel from level to level, Barbie™ must rely on her amazing gaming skills and out-of-the box thinking to save her team and beat the game.
Yeah, I'm in on that mayhem.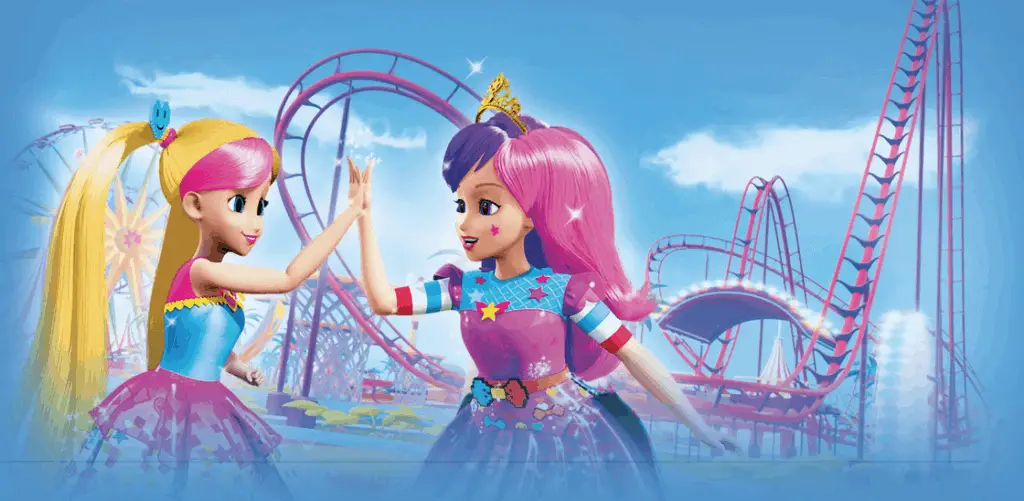 You want to be too? I have 11 copies to give away! I'll randomly draw from the entries below and the Facebook post. Good luck!
Enter below!