My kid has become aware of cars in the past year, and when I say "aware," I mean opinionated on which ones she likes. She's quick to make her views known on which one should be OUR next set of wheels. When she started pointing out pink Escalades and crossovers, I was a little hesitant to feed my little over-achieving Girl Scout cookie selling machine's curiousity as to what the significance of the "pink caddy" was exactly.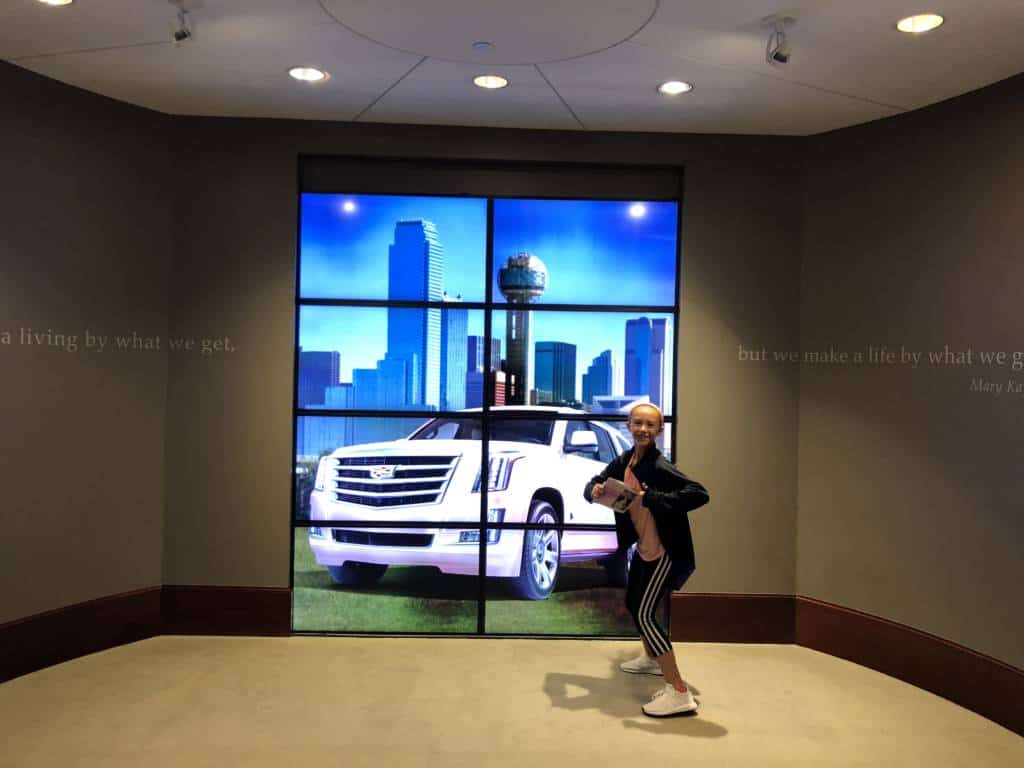 As predicted, she was instantly enamored and asked me to sign her up to sell Mary Kay that day. To her, challenge accepted.
Well, turns out, you can't sign up a 10 year old to sell beauty products (although I have no doubt she'd sell a crap-ton of mascara and lippies given the chance), but what I could do to feed her sales obsession was to take her to the FREE Mary Kay Museum in Addison.
I was totally flying blind as I have never sold Mary Kay. I wasn't versed on her life story or even her philosophy so much, but I've always been in awe of her business acumen and the ability to inspire millions of women worldwide. Turns out, this was an eye-opening educational mission for us both.
If you aren't familiar with her back story, Mary Kay Ash grew up in Hot Wells, Texas. She had a mom who — not unlike you or me — would encourage her with the words, "You can do it."  Mary Kay worked 25 years in the direct selling business, rising to the position of national training director. She resigned when yet another man she had trained was promoted above her. That experience was what emboldened her to launch her own company in 1963, Beauty by Mary Kay, with $5,000 and the help of her son, Richard. And yes, we all know by now, Mary Kay Ash most certainly could do it.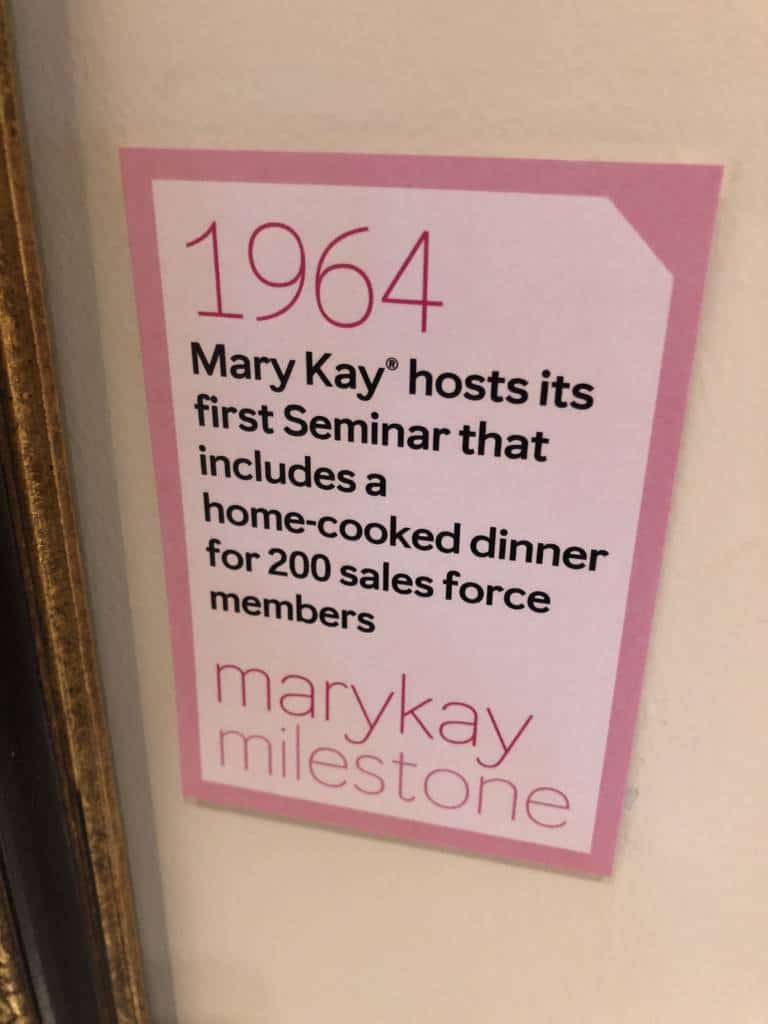 This premier company was and continues to be dedicated to making life more beautiful for ALL women. It was founded on the Golden Rule, by placing God first, family second, and career third, and by praising their saleswomen to success. It is a company "with heart."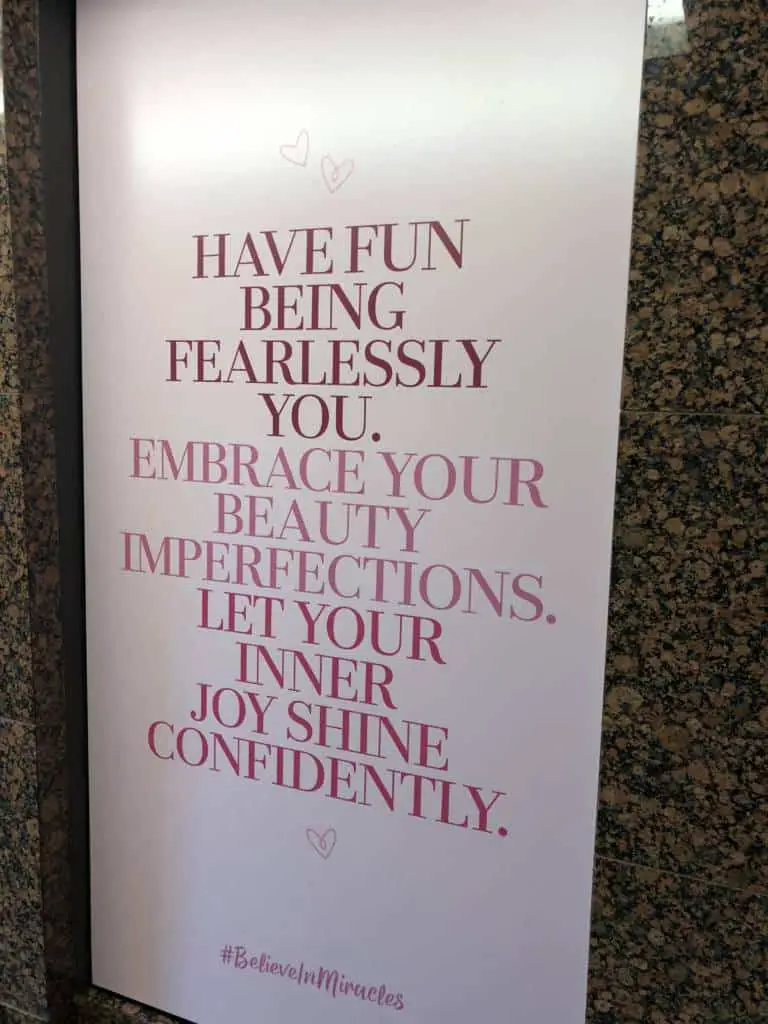 Mary Kay may have passed in 2001 at the age of 83, but her vision and spirit continue just as strongly today with more than 3 million Independent Beauty Consultants in more than 35 markets worldwide. Those numbers are significant on this page, but they are much more powerful when you visit the museum and see them on the interactive digital map, where you can read their actual names and take in their faces in as far away countries as Singapore and Sweden. They carry on Mary Kay's meaningful legacy of inspiring and empowering women to believe that they can do great things.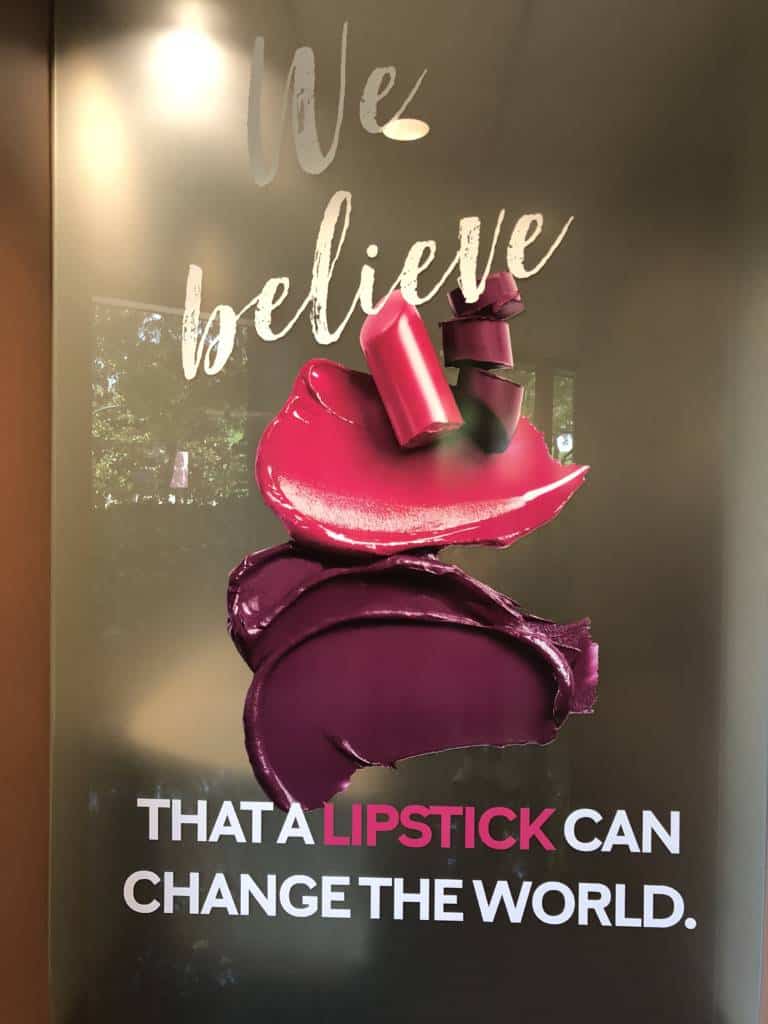 The museum is really quite fascinating in its homage to Mary Kay Ash and — I hate to keep using the word inspiring, but it truly is. I particularly enjoyed the chronological display of the Mary Kay uniforms through its nearly six decades, the Mary Kay milestones showcasing remarkable growth moments of the business, and the plethora of noteworthy international dignitaries that posed with her in so many of the framed smiling photos. It's mind-boggling to understand the impact one woman has had on the lives of so many.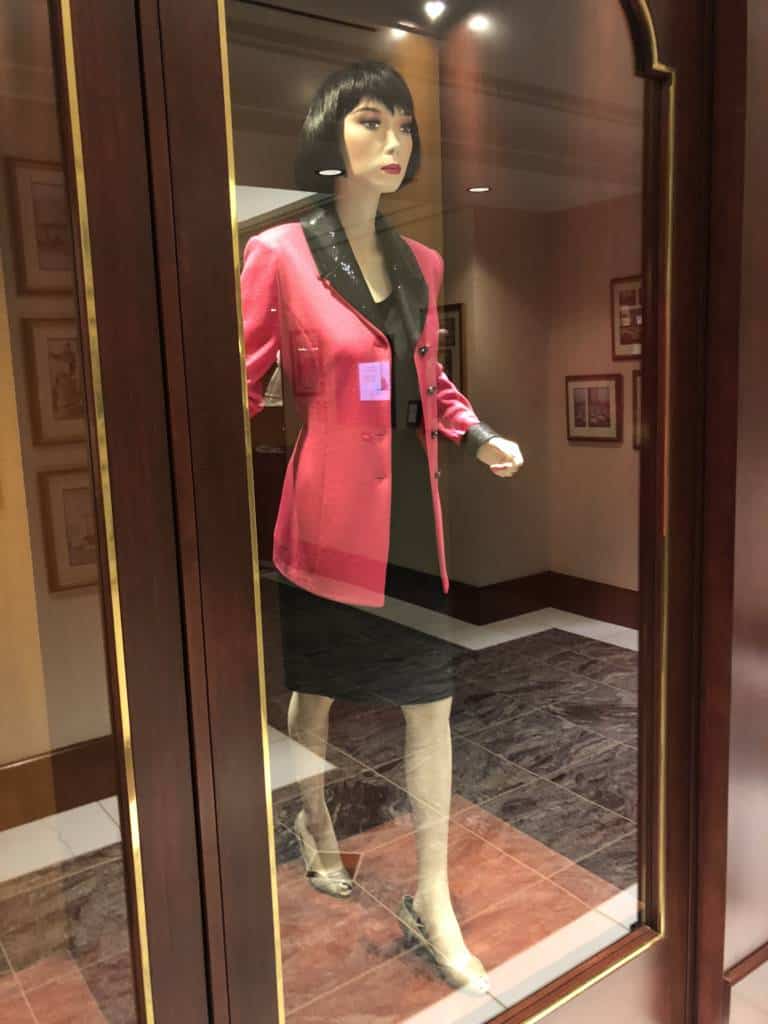 She was remarkable, and to walk through the rows and rows of curated memorabilia, you can't help but be overcome with a deep appreciation of her legacy and her values. If they had a gift shop, I'd probably have bought all the makeup and all the things.
[KGVID]https://www.triedandtruebytrista.com/wp-content/uploads/2018/10/IMG_5177.mov[/KGVID]
While I was frozen, awestruck with the magnitude of one woman's influence, I had lost the attention of my tiny salesgirl who discovered the Hall of Honor where it pays tribute to Mary Kay's top achievers.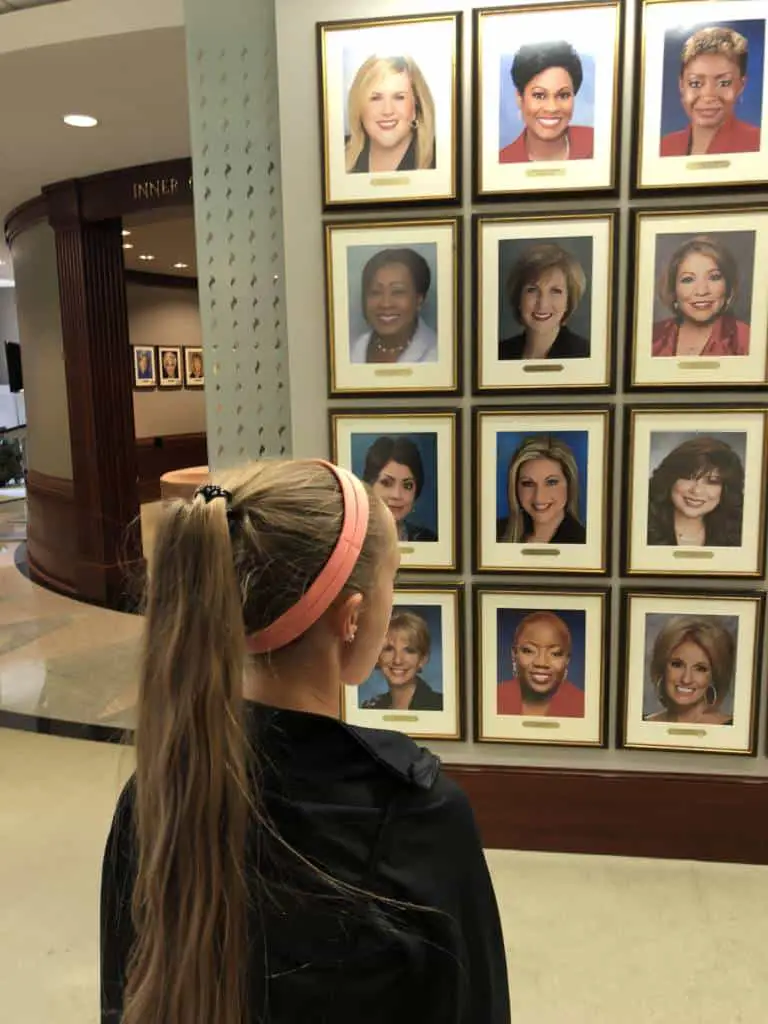 She was apparently sizing up the competition, and stated that none were as young as she would be when she earns her pink Escalade. 😉 Maybe when you visit, you can get your girl to sit and and visit the theater to experience motivational speeches by Mary Kay herself. Those captured moments may just set the pace for our future lady leaders. Sadly, my 10 yo was not quite there but I'll have to go back on a day when I need a punch in the arm.
Speaking of buying all the things, there's a coffee shop/restaurant that's also open to the public in the bottom floor of the Mary Kay museum, which is a godsend because you'll likely find yourself there longer than you expected (like us), and you'll need sustenance. The restaurant offers a variety of delicious food, including a  selection of gourmet desserts that further impressed my young entrepreneur. It is open for lunch from 11:00 a.m. and 1:30 p.m., or drop in to enjoy coffee, latte, or other refreshments and dessert until 3:30 p.m. But sadly, don't pop in for a make-over. There are no beauty products to be bought. I did see a few t-shirts for sale if you must leave with a souvenir.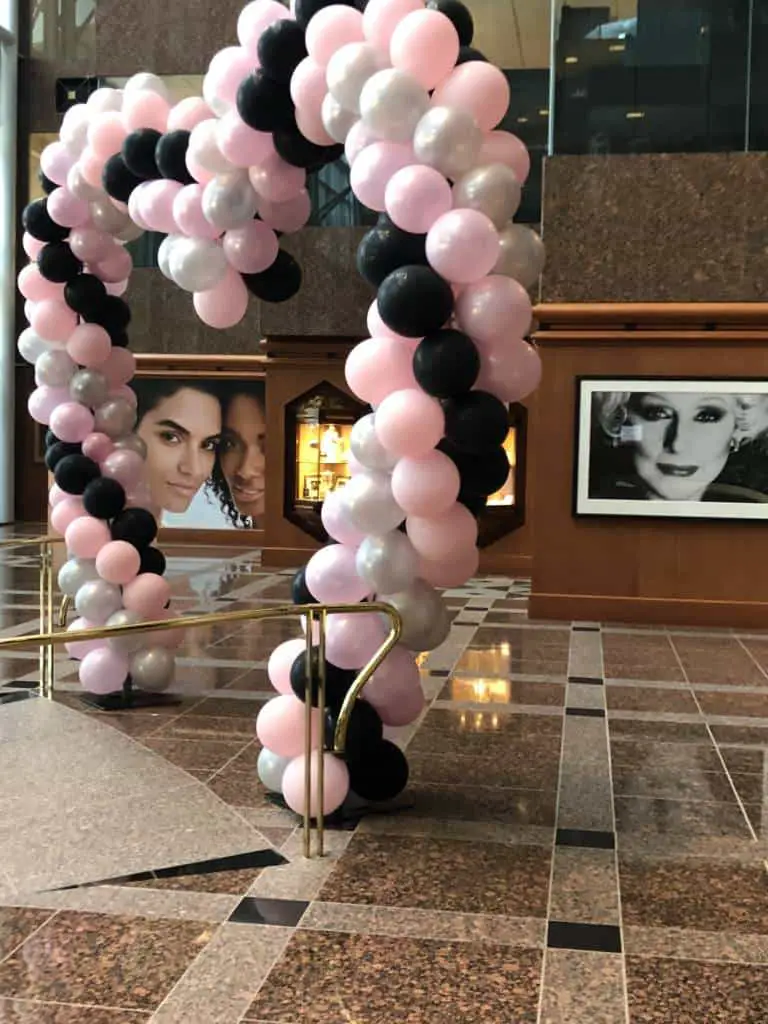 The Mary Kay Museum is located inside the lobby of the Mary Kay World Headquarters at 16251 Dallas Parkway, Addison, Texas. The museum is open from 9:00 a.m. to 4:00 p.m., Monday through Friday (except on major holidays). Admission is free. An adult must accompany children under the age of 10. The museum is self-guided so no appointment required, just drop in! Be sure to stop by the security desk and get a free brochure which is a take-away mini-time capsule treasure of the history of Mary Kay Inc from its beginnings until now.
If you can't make it to the museum, here's a book that showcases her story and her legacy. (affiliate link) Click the image for more details.