Don't let the post-holidays winter blues get you down. There's tons of things to do with the kiddos in DFW over the next couple of months!
WHAT: Family Zoo Adventures Saturday Programs at the Dallas Zoo
Families can explore the wonderful world of wildlife together during the Family Zoo Adventure Saturday Programs! Each monthly session will focus on a different theme and include activity stations, animal encounters, and special zoo tours that will make learning fun for young and old alike.
Activities are developed for families with youth between 4 and 12.
WHEN: Saturday, January 12, 2019, 9:15 am – 11:15 am
WHERE: Dallas Zoo, 650 S RL Thornton Fwy, Dallas, TX
COST: Zoo Member: $12/child; $12/adult Non Member: $15/child; $15/adult
---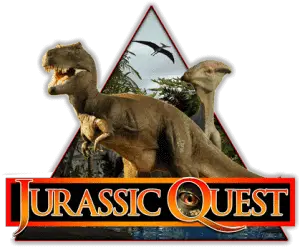 Jurassic Quest at Fair Park has been the largest and most realistic dinosaur event in North America since 2013 and is now even bigger!
The exhibit features:
– Science stations
– Incredibly realistic, interactive BABY DINOSAURS and WALKING DINOSAURS exclusive to Jurassic Quest
– Cinema, dinosaur bounce houses, and bungee pulls
– Crafts, face painting, green screen photography, and dinosaur jeopardy
– & MUCH MORE!
WHEN: January 18-21, 2019, 3:00 pm – 6:00 pm
WHERE: Fair Park Coliseum, Dallas, 75210
COST: $10 parking, tickets range $20-36
---
WHAT: 35th Annual KidFilm Family Festival
This year, the KidFilm Family Festival pays tribute to a favorite children's book author, illustrator and television series creator; celebrates diversity, equality, family and friendship; and features magical journeys celebrating courage, perseverance and self-reliance, along with other important lessons in a program that includes live-action and animation, short films and feature-length works for audiences of any age.
KidFilm is the oldest and largest-attended children's film festival in the United States, featuring an entertaining, educational, and diverse line-up of new and classic films for both children and adults. KidFilm is an annual outreach program of the USA Film Festival/Dallas, a 501c3 nonprofit organization dedicated to the recognition and promotion of excellence in the film and video arts.
WHEN: Saturday & Sunday January 19-20, 2019
WHERE: Angelika Film Center, 5321 E. Mockingbird Lane, Dallas
COST: FREE
Programs are free but you must have a ticket for admission; Tickets and seating are limited. Tickets for all shows are available day of show only, beginning one hour before each show time. (Note: Lines can form earlier.)
Highlights of this year's program include:
Screenings and a reading with author, illustrator, and creator of the PBS television series "Arthur" Marc Brown. Kids will receive a copy of "Wild About Books" to have signed!
A presentation of DreamWorks Animation's How to Train Your Dragon: The Hidden World (USA), Cinderella and the Secret Prince (USA), Tito and the Birds (Brazil); and Howard Lovecraft and the Kingdom of Madness (Canada).
A presentation of Twentieth Century Fox's The Kid Who Would Be King (UK/USA), Jim Button and Luke the Engine Driver (Germany), Hero Steps (Colombia); and Wendy: Best Friends Forever (Germany).
Presentations of short films of beloved children books adapted for the screen, as well as live-action and animated short films from around the world.
The full schedule of KidFilm programs can be downloaded HERE. Printed KidFilm flyers may also be picked up at the Angelika Film Center Dallas.
---
Theatreworks USA presents their newest musical revue of beloved contemporary children's books, including Dragons Love Tacos by Adam Rubin, Interrupting Chicken by David Ezra Stein, The Dot by Peter H. Reynolds, Mercy Watson Goes for a Ride by Kate DiCamillo, and Cowgirl Kate and Cocoa School Days by Erica Silverman.
WHEN: Sunday, January 20, 2019, 2:30 pm
WHERE: Eisemann Center for the Performing Arts, 2351 Performance Dr., Richardson, TX 75082
COST: $12-$22
---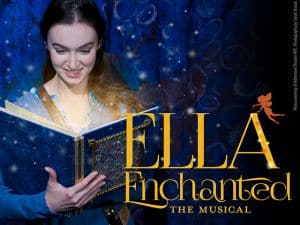 Ella of Frell is turning the traditional Cinderella story upside down! At birth, she was given the "gift" of obedience which forces her to do anything people command: whether that's hopping on one foot all day or telling her best friend to just go away! As a teenager, strong-willed Ella chooses to reject this lifestyle as her fate and embarks on a quest to break the curse forever. Along the way, feisty Ella must outwit her evil stepsisters, escape hungry ogres, and save the prince before she can claim her real voice. In this fun and spirited musical extravaganza that stays true to the Newbery Honor book, children will discover the power of words while laughing, singing, and dancing out loud.
WHEN: January 25 – February 24, 2019
WHERE: Dallas Children's Theatre, 5938 Skillman, Dallas, Texas 75231
COST: $17-30
Recommended for ages 6 and up
FULL SCHEDULE:
– Friday, January 25, 7:30 PM – Opening Night
– Saturday, January 26, 1:30 PM
– Saturday, January 26, 4:30 PM
– Sunday, January 27, 1:30 PM
– Sunday, January 27, 4:30 PM (ASL Performance)
– Saturday, February 2, 1:30 PM
– Sunday, February 3, 1:30 PM
– Saturday, February 9, 1:30 PM
– Saturday, February 9, 4:30 PM
– Sunday, February 10, 1:30 PM
– Sunday, February 10, 4:30 PM
– Saturday, February 16, 1:30 PM (Sensory-Friendly Performance)
– Saturday, February 16, 4:30 PM
– Sunday, February 17, 1:30 PM
– Sunday, February 17, 4:30 PM
– Saturday, February 23, 1:30 PM
– Sunday, February 24, 1:30 PM
– Sunday, February 24, 4:30 PM
---
BRICKLIVE at the Star in Frisco!
BRICKLIVE will launch its first ever event in the United States this month at The Star in Frisco, Texas!
Produced by Live Nation, the international LEGO® brick event will feature over 99,000 square feet of astonishing interactive exhibits, hands-on building activities, amazing live performances and incredible demonstrations for builders of all ages inside Ford Center.
This will be the largest brick event in the U.S., giving visitors access to more than ten million bricks as well as exclusive digital content, professional LEGO® built statues and unique experiences. The interactive experiences will include LEGO® master builders' workshops, endless free build activities, live stage challenges and a fully immersive educational brick experience, just to name a few.
BRICKLIVE will include new and exciting features, as well as global family favorites, including:
Expert builder sessions from World Famous Master Builder, Duncan Titmarsh
Celebrate the 20th Anniversary of all things LEGO® Star Wars, including models and exclusive artworks
Explore Animal Paradise, the world of endangered species with life-sized brick-built statues
Test your ninja skills in the NEW tournament temple – build, play and spin your way to victory
Develop and explore your own Minecraft world through the wonders of virtual reality
Get involved as the educational experts 'Immersive Minds' help you bring your creation to life through physical bricks and digital technologies
WHEN: January 26 – 27, 2019
Participate in one of four sessions:
Saturday, January 26: Session 1, 10:00 a.m. to 2:00 p.m.
Saturday, January 26: Session 2, 3:00 p.m. to 7:00 p.m.
Sunday, January 27: Session 1, 10:00 a.m. to 2:00 p.m.
Sunday, January 27: Session 2, 3:00 p.m. to 7:00 p.m.
WHERE: The Star, 9 Cowboys Way, Frisco, TX 75034
COST: $34
---
LEGOLAND® Parks and LEGOLAND® Discovery Centers Celebrate "The LEGO® MOVIE 2: The Second Part" With Movie-Themed Event Days in 2019!
WHAT: Fans of Emmet, Wyldstyle, MetalBeard, Unikitty and Benny can rejoice! LEGOLAND Discovery Center is celebrating the long-awaited The LEGO MOVIE™ 2: The Second Part with movie-themed event days starting February 8 through March 30.
"The LEGO® Movie 2: The Second Part" reunites the heroes of Bricksburg in an all new action-packed adventure to save their beloved city. It's been five years since everything was awesome and the citizens are facing a huge new threat: LEGO DUPLO® invaders from outer space, wrecking everything faster than they can rebuild. The battle to defeat them and restore harmony to the LEGO universe will take Emmet, Lucy, Batman and their friends to faraway, unexplored worlds, including a strange galaxy where everything is a musical. It will test their courage, creativity and Master Building skills, and reveal just how special they really are.
After guests rush to the local theater to watch the sequel to the first blockbuster, opening nationwide on Friday, February 8, they can come to LEGOLAND Discovery Center, the ultimate indoor LEGO playground amidst 10 LEGO build & play zones, a 4D cinema, rides and special movie-themed fun all geared for families with children ages 3 to 10.
The following activities are included with purchase of admission:
"The LEGO Movie" Mystery Mosaic: Guests work together to help build a mystery LEGO mosaic. Builds will take place February 8-10 and March 11-17.
Character Meet and Greets: Thursdays – Sundays from 11 a.m. to 4 p.m. Dates and times are subject to change without notice.
"The LEGO Movie" Scavenger Hunt: Help Emmet find his friends in Miniland! Guests can submit an entry to win a LEGO prize pack. See website for official rules.
WHEN: February 8 – March 30
WHERE: Grapevine Mills Mall, 3000 Grapevine Mills Parkway, Grapevine, Texas 76051
COST: $21.95 for guests 3 years of age and older, FREE for kids 2 and under. Adults must be accompanied by children to enter.
CLICK HERE For a list of planned activities, attraction hours and ticket prices.
TWITTER: @ldcdfw
FACEBOOK: @ldcdfw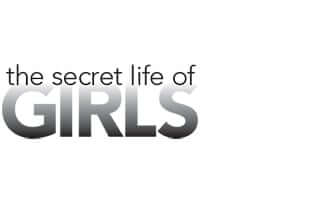 ---
Teen Scene Players Present The Secret Life of Girls by Linda Daugherty at Dallas Children's Theater
Bullying in every form – from open tactics like gossiping and keeping secrets, to using friendship as a weapon – can become the prelude to dangerous behaviors like depression, cutting, and eating disorders.
This show takes an unflinching look into the world of mean girls and exposes the consequences that bullying creates. Because that girl everyone is spreading rumors about…the one who just can't seem to fit in…chances are, you know who she is.
This production by award-winning playwright Linda Daugherty generated massive buzz when it debuted in 2007 and subsequently launched DCT's internationally-praised teen issue series. In DCT tradition, teens and those who love them are invited to see a performance, and then stay after for a conversation with local experts.
WHEN: February 15 – February 24, 2019
FULL SCHEDULE OF PERFORMANCES:
– Friday, February 15, 7:30 PM – Opening Night
– Saturday, February 16, 1:30 PM
– Sunday, February 17, 1:30 PM
– Sunday, February 17, 4:30 PM
– Friday, February 22, 7:30 PM
– Saturday, February 23, 1:30 PM
– Sunday, February 24, 1:30 PM (ASL Performance)
WHERE: Dallas Children's Theatre, 5938 Skillman, Dallas, Texas 75231
COST: $16
Not suitable for children under 12
---
DFW Kids Directory Summer Camp & Activities Expo 2019!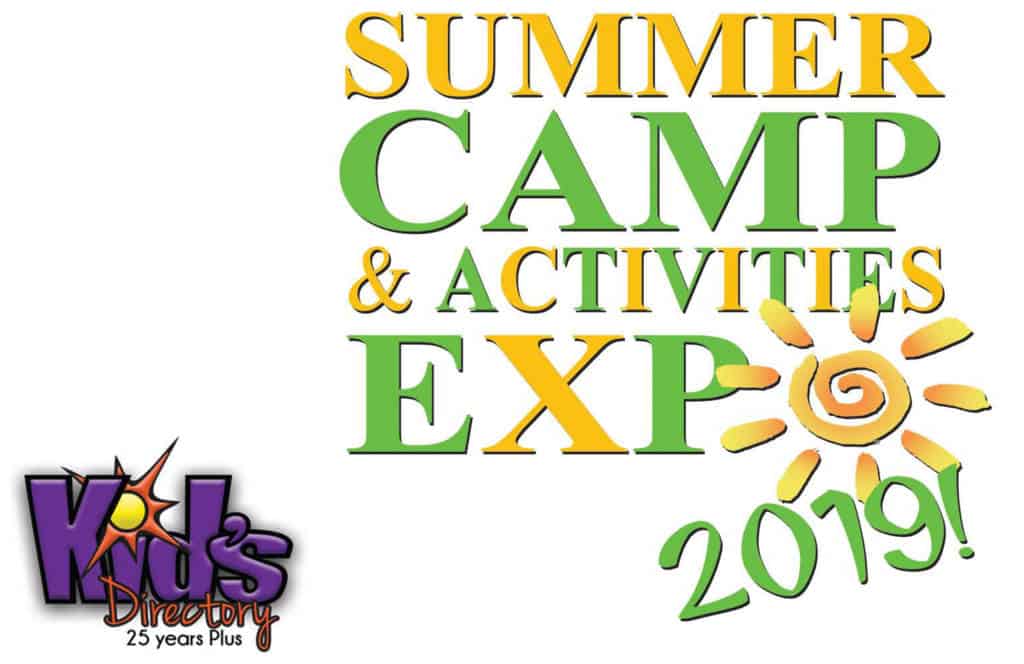 WHAT: Looking for something to do with the kids this summer? Don't stress out, plan your children's summer and make it the best one yet. FINDING THE RIGHT CAMP JUST GOT MUCH EASIER.
Come to the DFW Kids Directory Summer Camp Expo to seek options to keep your children enriched and entertained during the summer and into fall. Meet face-to-face with more than 40 local and out-of-state summer camps, summer activities, family exhibitors, and vendors. Admission to the Expo is free and vendors will be providing free activities, games, crafts, and giveaways. You'll be able to grab information on a wide variety of camp options, many of which you might not have considered or even known about.
There is a camp for every child! And the DFW Kids Camp Expo will help you find the right one for yours.
WHEN: Saturday, February 23, 2019, 10:00 am – 2:00 pm
WHERE: SMU College-Moody Coliseum, 6024 Airline Rd, Dallas, TX 75205
COST: Free
---
A Fashion Affair to Remember Afternoon Tea and Vintage Fashion Show with Special Guest Host Steven Porterfield, Hollywood Film Costume Specialist
Antiques Roadshow Appraiser
Join the Dallas Woman's Forum as they travel down memory lane and re-live the romance of times past, first brought to the silver screen by Hollywood Starlets such as Audrey Hepburn, Grace Kelly, and Rita Hayworth.
Steven Porterfield, recognized vintage fashion and textile expert, will host the fashion show event. His narration of each piece will bring to life the glamour, romance, and nostalgia embodied by these beautiful ensembles.
Authentic vintage dresses will be modeled by The Dallas Woman's Forum Fashion and Style Department members. Guests will have a chance to view these elegant fashions up close and talk to the models during the tea immediately following.
There will be an opportunity for attendees to own their own one-of-a-kind piece of fashion history.
Proceeds go to the restoration efforts of the Alexander Mansion.
WHEN: Saturday, February 23, 2019, 12:00 – 3:00 pm
WHERE: Alexander Mansion, 4607 Ross Ave, Dallas, Texas
COST: $65 per guest, Fashion Show and Tea Included
---
Have an event to add? Send it to us so we can add it to the list! Also, don't forget to tag #mommyupgrade in your photos so we can see all the fun you and your family are having!