WONDER PARK tells the story of a magnificent amusement park where the imagination of an optimistic, imaginative, and wildly creative girl named June comes alive.
Me and the Cupcake kicked off Spring Break with a girl date and a movie. Getting complimentary passes to preview Wonder Park was awesome, but having to keep quiet until today about it was hard, AND the mall afterwards killed my budget, lol. (All opinions to follow are my own —  especially those about the mall.)
No matter, it was worth breaking my rule of "no malls on the weekend" because this is a movie that will stick with us both. From an adult's standpoint, I loved the underlying message of how self-talk can influence your decisions and your overall well-being, and how fostering creativity in your kids can lead to big things. The kids will have similar take-aways, but they're wrapped in a big blue bear hug called, "Boomer."
Yes, the cast of characters is a zany mix including two bickering beavers called Gus and Cooper, a sassy warthog named Steve, a self-aware porcupine named Greta, and a self-sacrificing monkey named Peanut. Let's not forget our favorite Mom and Dad voices from Matthew Broderick and Jennifer Garner.
Without giving a spoiler, the gist of the story is that a wildly creative June has built an amusement park in her bedroom with the help of her encouraging mother. It's a masterpiece they both take great pride in, and it defines June in a big way. When "things change," (I won't give away the best of the story) June loses the love for her passion project and she lets her internal conversations change her personality dramatically. The rest of the story is about her personal journey to find her way back to joyfulness.
It's a cute movie, and at one point I found myself saying, "Really, did they have to make it dark?" But that's life and if you find yourself in the same boat, hang on. The tide will come in and you'll see why that moment is integral to the story.
Confidence, bravery, imagination, believing in yourself, and it's so cool to be smart — I love how all those are portrayed in June and her squad. And before you go thinking this is just a sweet candy and rainbows kind of movie, I'll warn you. There are zombies. They're cute, but devastating. You may not let your sock monkey sleep on the bed for awhile. Muahahahahaha 😉
 WONDER PARK will let imaginations run wild in theaters starting Friday, March 15th!Want some fun Wonder Park swag? Enter below!
WONDER PARK PRIZE PACK GIVEAWAY!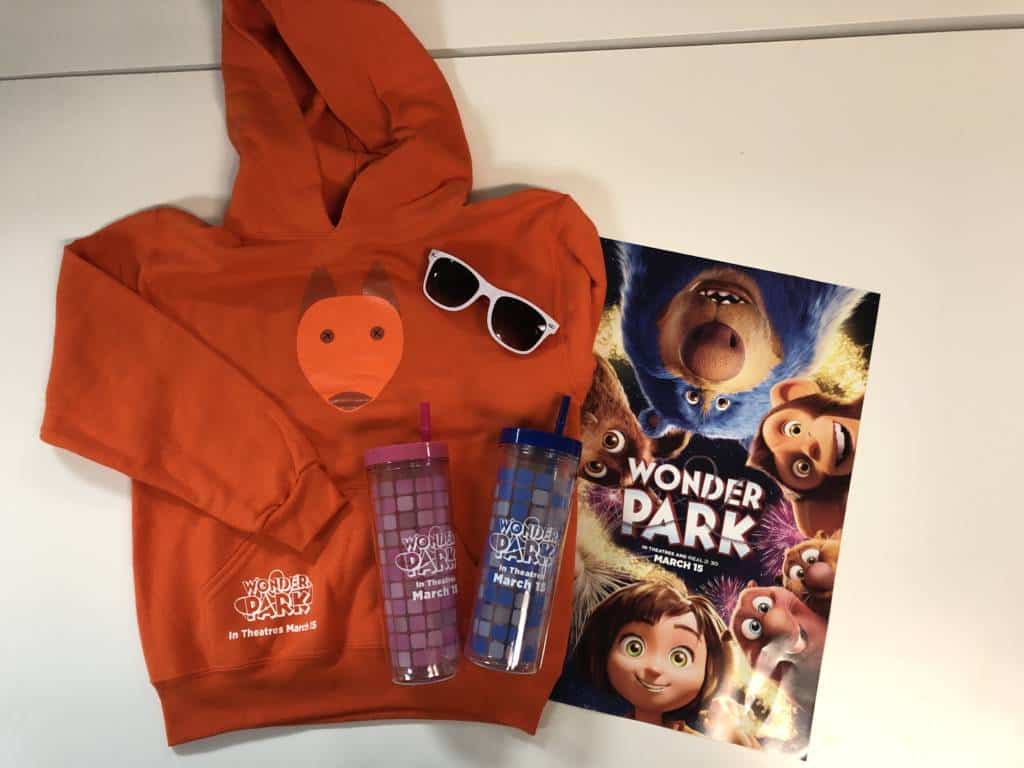 a Rafflecopter giveaway

Prize pack giveaway includes:
WONDER PARK Sweatshirt
WONDER PARK Mini Poster
WONDER PARK Tumbler
WONDER PARK Sunglasses
WONDER PARK Cinch Backpack
WONDER PARK Play Pack
WONDER PARK Stickers
WONDER PARK Mess Free Marker
[embedyt] https://www.youtube.com/watch?v=5MRSBuQt51A[/embedyt]
*NOTE: Links to coloring pages and printable activities will be disabled on March 24th.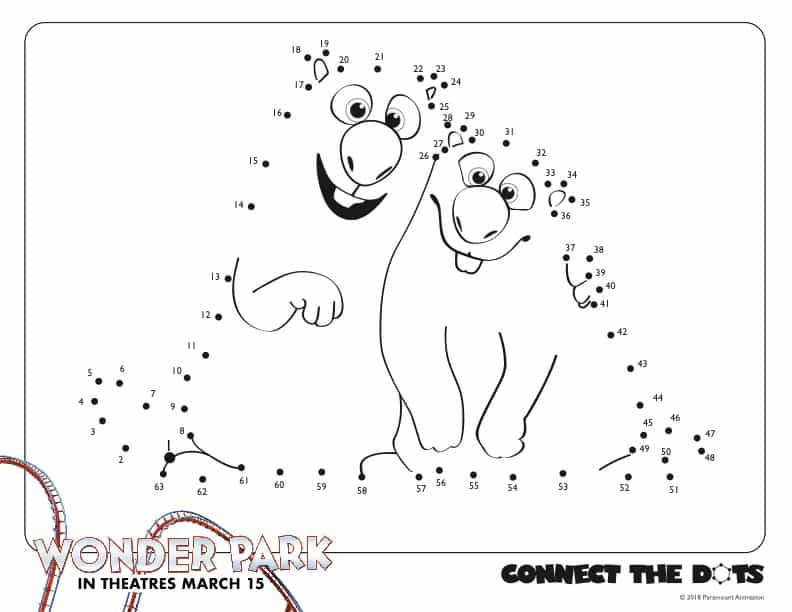 Follow WONDER PARK on social media for more updates!
#WonderPark