Let me tell you about my friend Rosie. She's never turned away a good meal. She's proud of her curves and she's got self-confidence to boot. She's the most adorable tapir you'll ever get to know, and she's probably my favorite character in the new movie from Lionsgate, The Wild Life.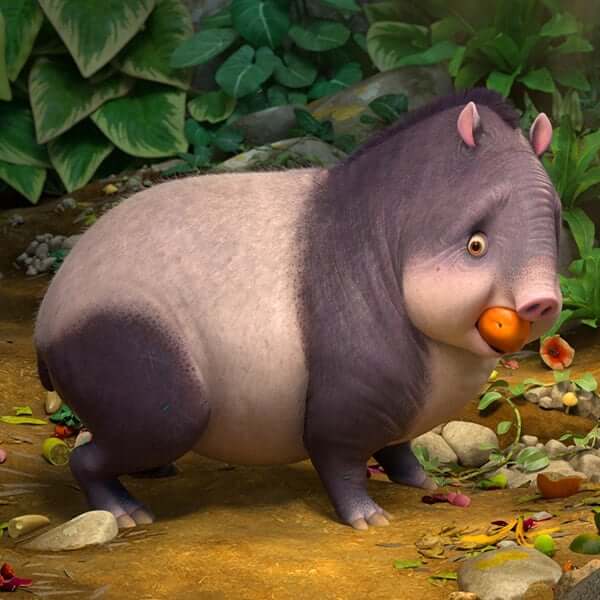 The Wild Life is loosely based on the story of Robinson Crusoe – but told from the island's animals' point of view. Specifically, these guys. Oh, hello…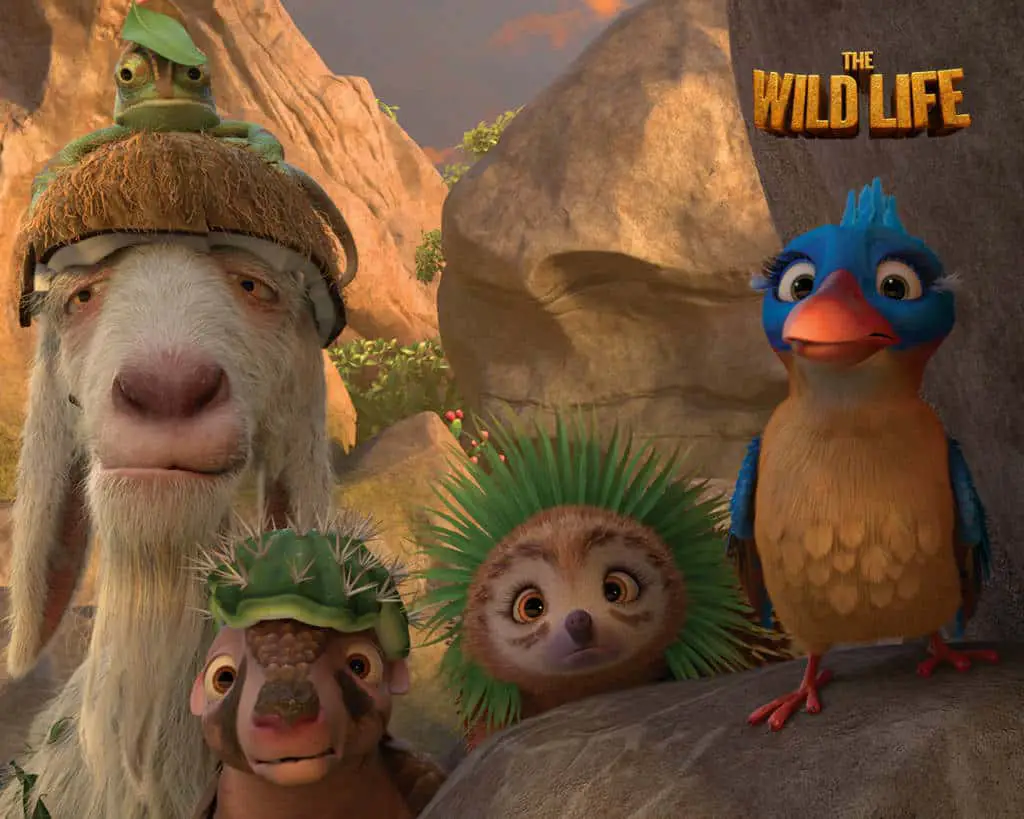 You know, in case you already know the 297 year old story as told narratively by Robinson himself. Personally, I don't think I ever read Robinson Crusoe as a kid. Somewhere along the way I learned Crusoe was shipwrecked on an island, and something about animals and cannibals, but that was as far as my knowledge on it went (sorry, high school English teacher).
Well, fast-forward to today, replace the cannibals with a pair of savage cats, add some incredible animation and you've got a kid-friendly, laugh-worthy story of adventure and friendship that is great family fun. Take a look.
It looks cute, right? I
can't
wait to see it.
It comes out September 9th, but hey, guess what. YOU can see it on SATURDAY morning, September 3rd, before anyone else! I've got 4 preview screening tickets, and a prize package with posters, a t-shirt and coloring booklets for THREE families!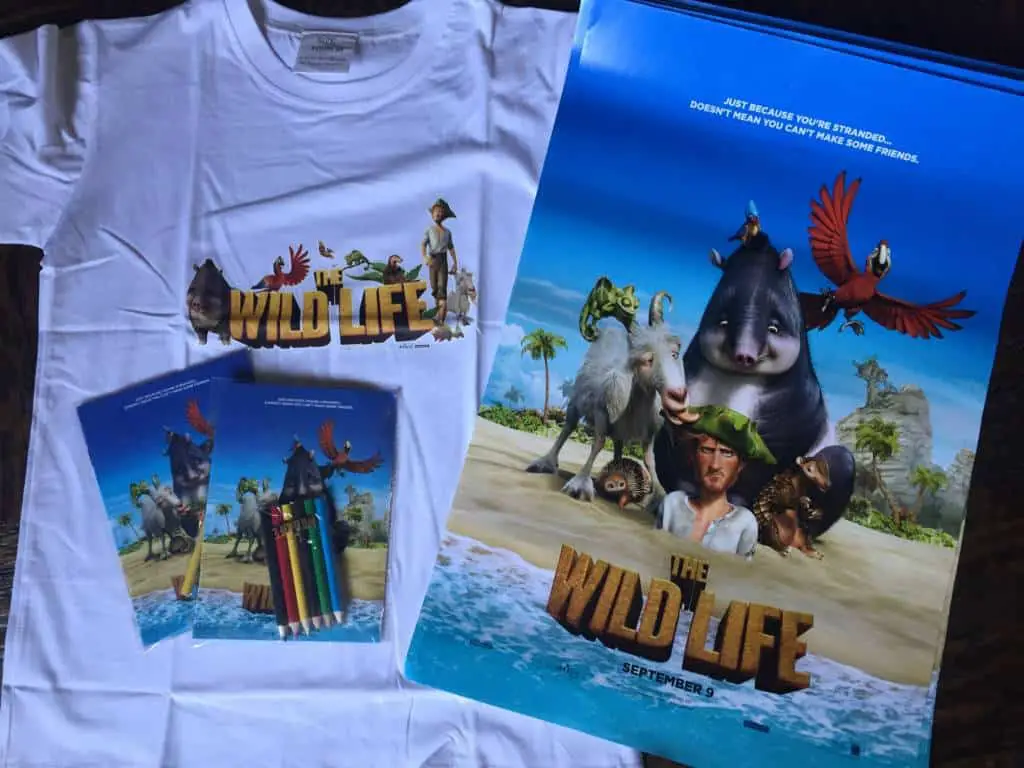 You can enter by commenting below (and no, you don't have to have kids to enter), and I'll draw the winners first thing on Friday morning. I'll NEED your mailing address straight away so be sure to message me right back with that so you can get on the RSVP list.
Meanwhile, check out the incredible interactive website at thewildlife.movie (best on chrome or IE) ! You can take your own realistic 360 tour of the island, meet the characters, download photos, door hangers, coloring sheets and activities and more with your favorite characters.  AND play games.
WANT tickets to the preview? Comment below! I'll choose randomly from the comments here and on Facebook/MommyUpgrade.com.
PS – Lionsgate provided