Hey Texas. I know you love your Southwest Airlines for short-run cheap airfares. Getting from Dallas to Austin is just a 50 minute flight. Plus, check-in. And security. And boarding. And unboarding. Now that 50 minute flight is close to actual drive time right? But you're not driving, so you can do other stuff.
Kinda.
There's the whole put away your electronics during take-off and landing. The standing in line. Blah, blah, blah.
You can get about a good 30 minutes to power up your computer on the flight right? And you can use your phone while you're in line so yeah, that's cool. It's still better than driving.
Well, ditch all that the next time you're headed to Austin (or vice-versa). Or Houston. Or College Station for an A&M game for that matter.
For $100 each way, you can ride in a luxury coach from Dallas Love Field to Austin.
I know what you're thinking, "Whoa wait. A BUS? I don't DO buses."
That is EXACTLY the conversation I had with my client when he suggested we take Vonlane for a meeting in Austin.
"You cray cray dude."
But I was wrong, I'll admit it. See how happy I am?
Vonlane is like riding in first class on a European train. There's an attendant who brings you whatever you'd like to eat or drink – throughout the ride – while you sit in a cushy leather seat. She doesn't just show up once after take-off.
There are satellite televisions above the seats that are on the whole time — not just during long-haul flights.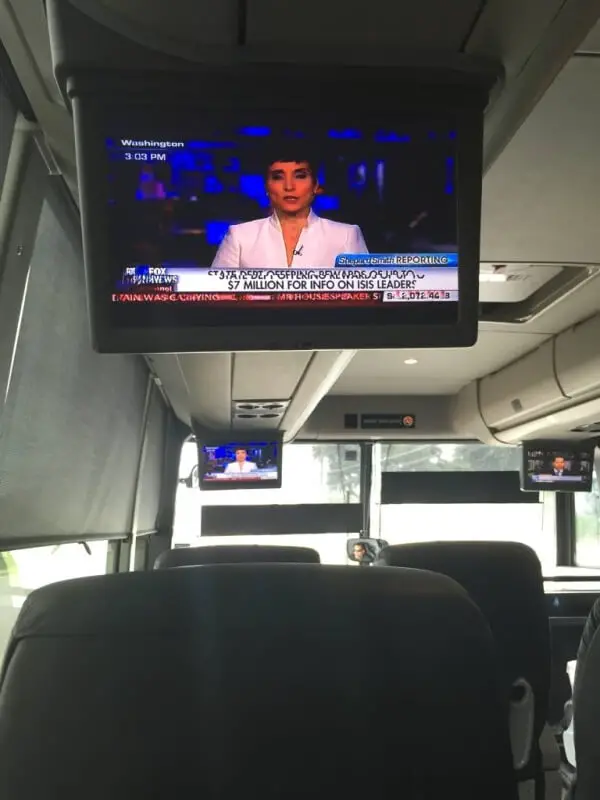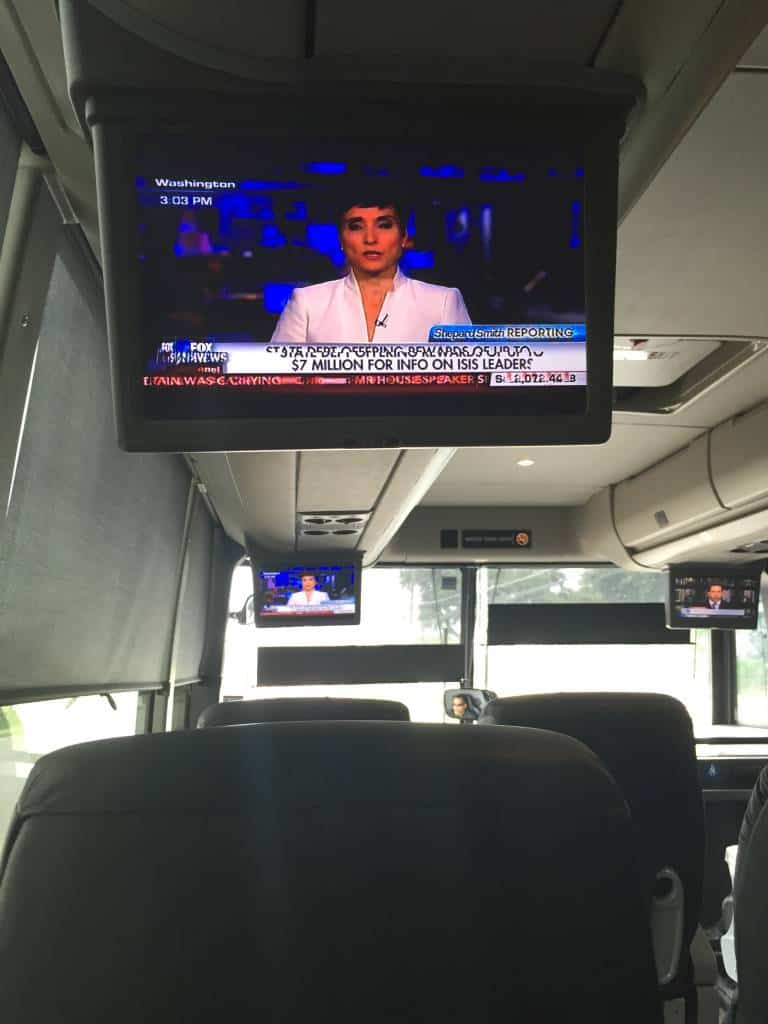 There is an in-cabin satellite music system that you can plug your headphones into – or use the noise cancelling headsets they provide.
There's LEGROOM.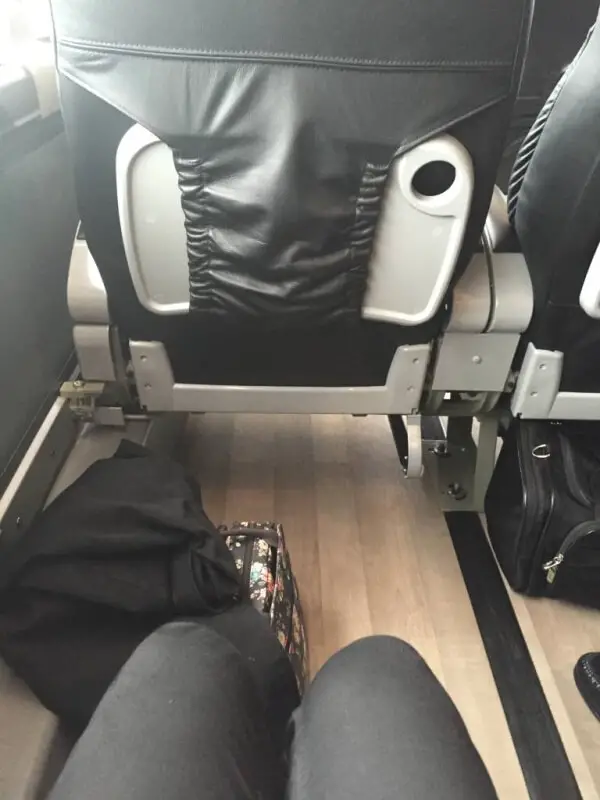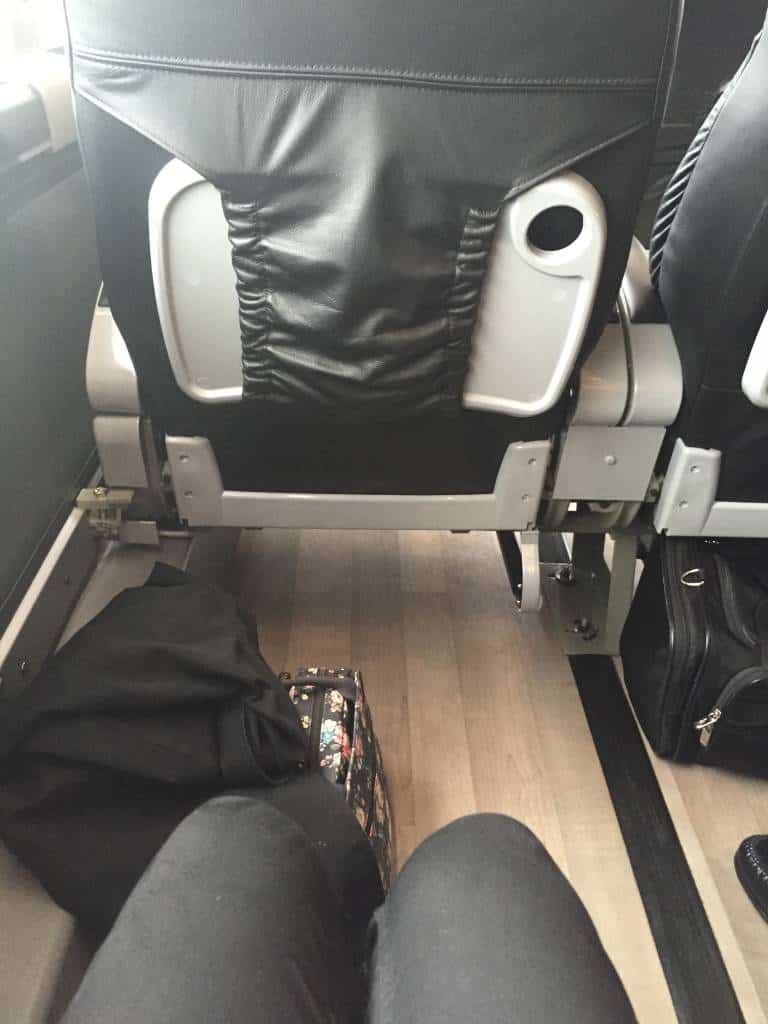 I could barely touch the seat in front of me. I'm not kidding.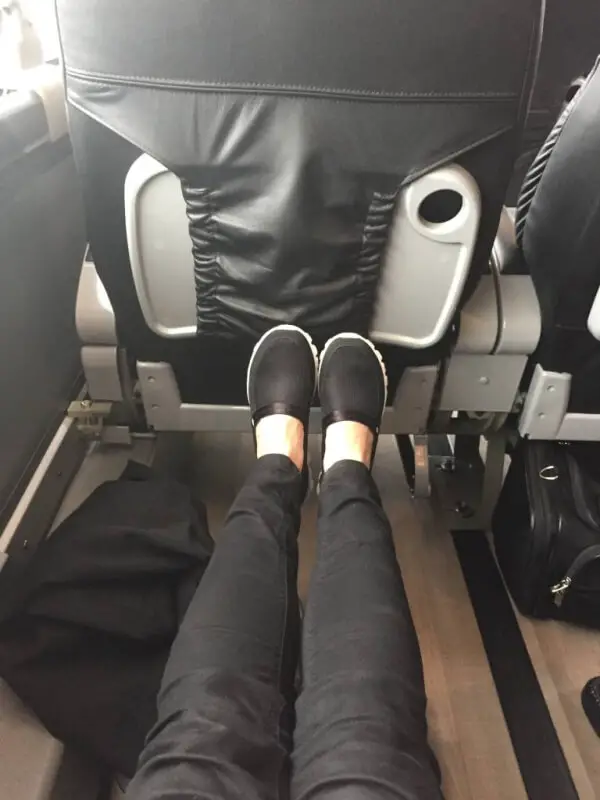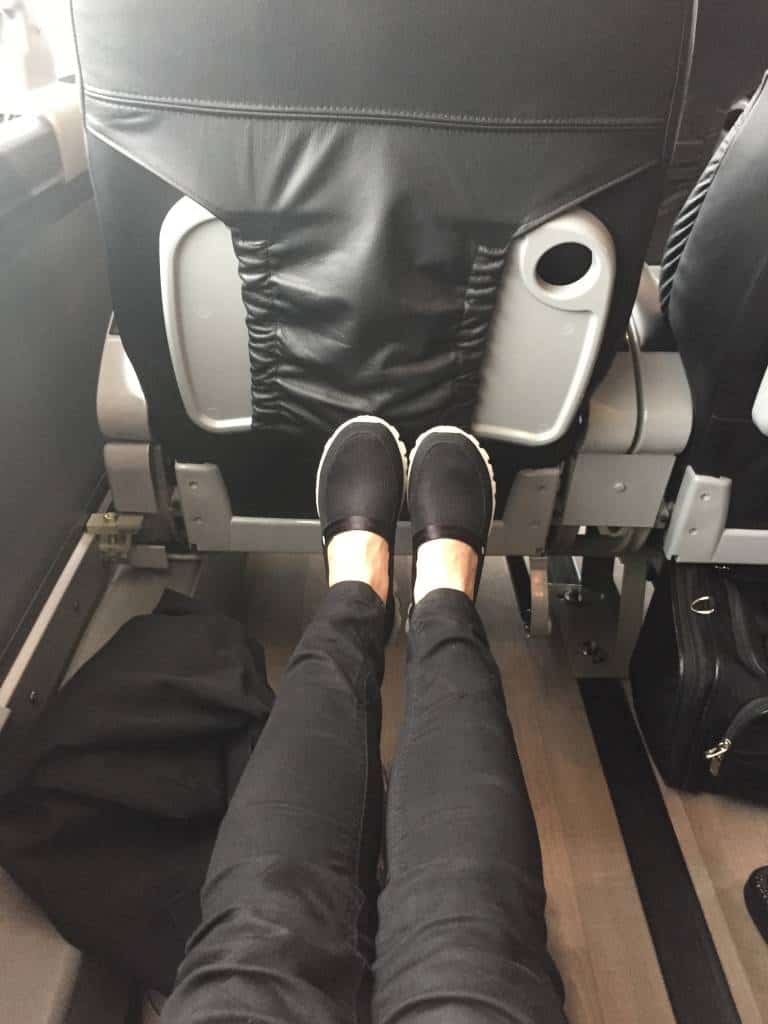 So I'm not the tallest person on the bus, but I think my client was. Here's how much room he had.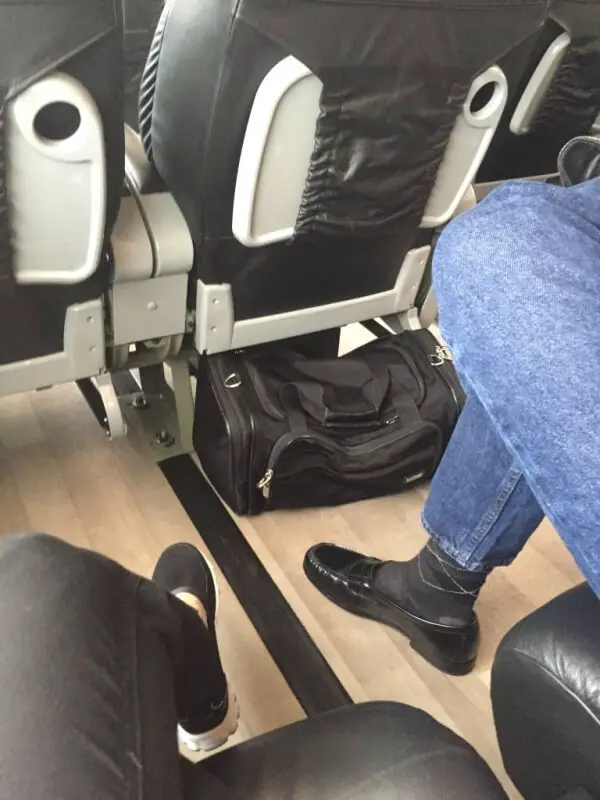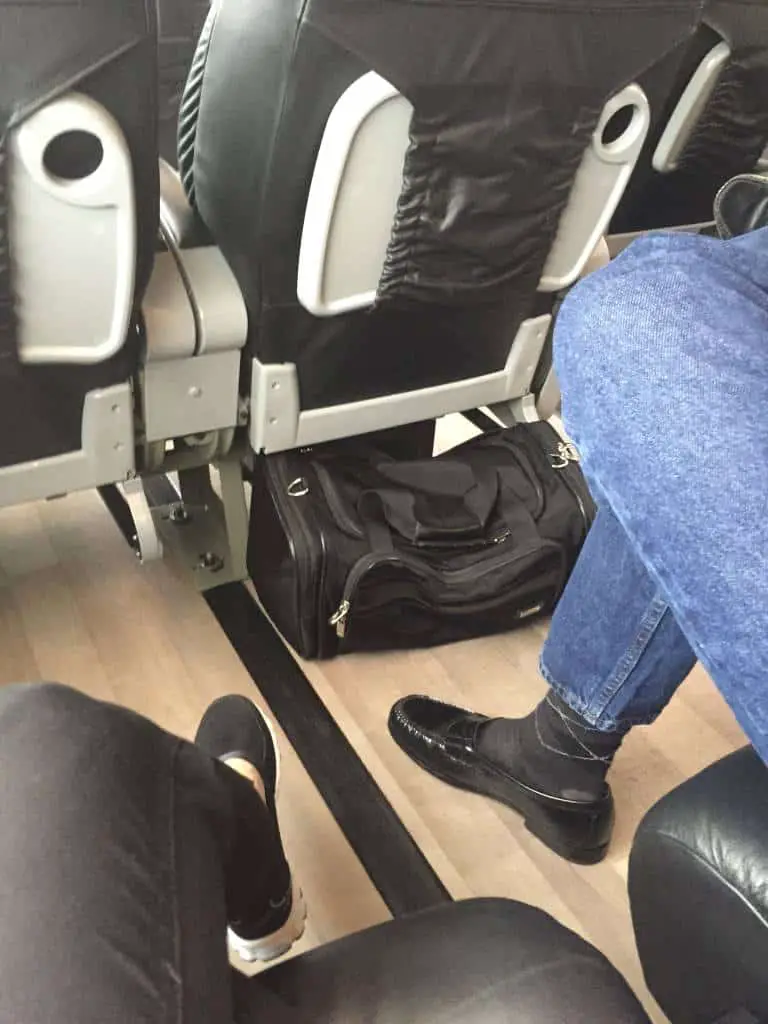 There's even a CONFERENCE ROOM on board that you can reserve for an extra fee. You can see the door for it in the middle of the photo. Yes, it has a door for privacy.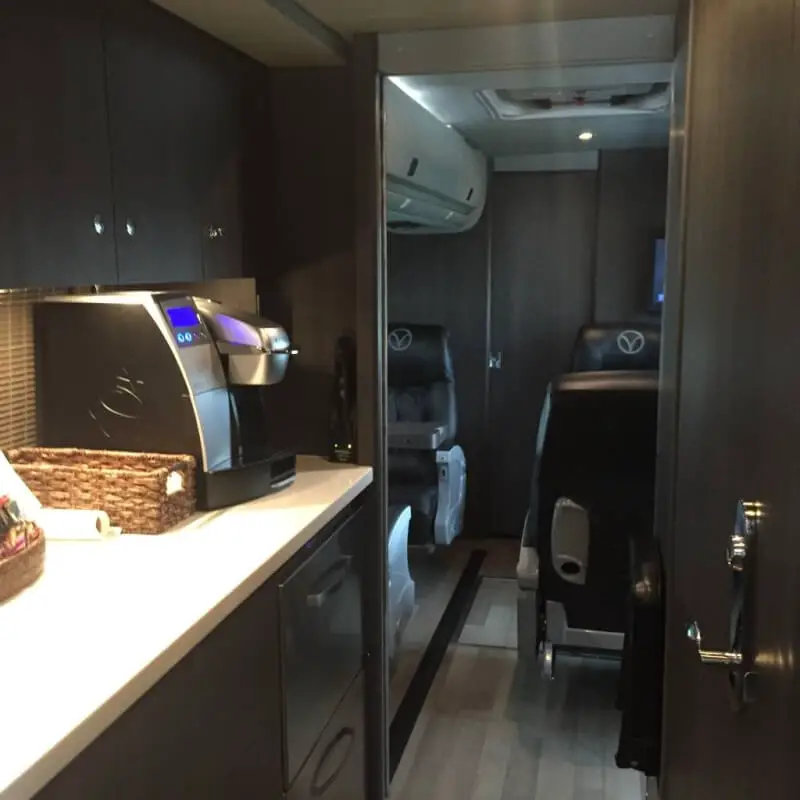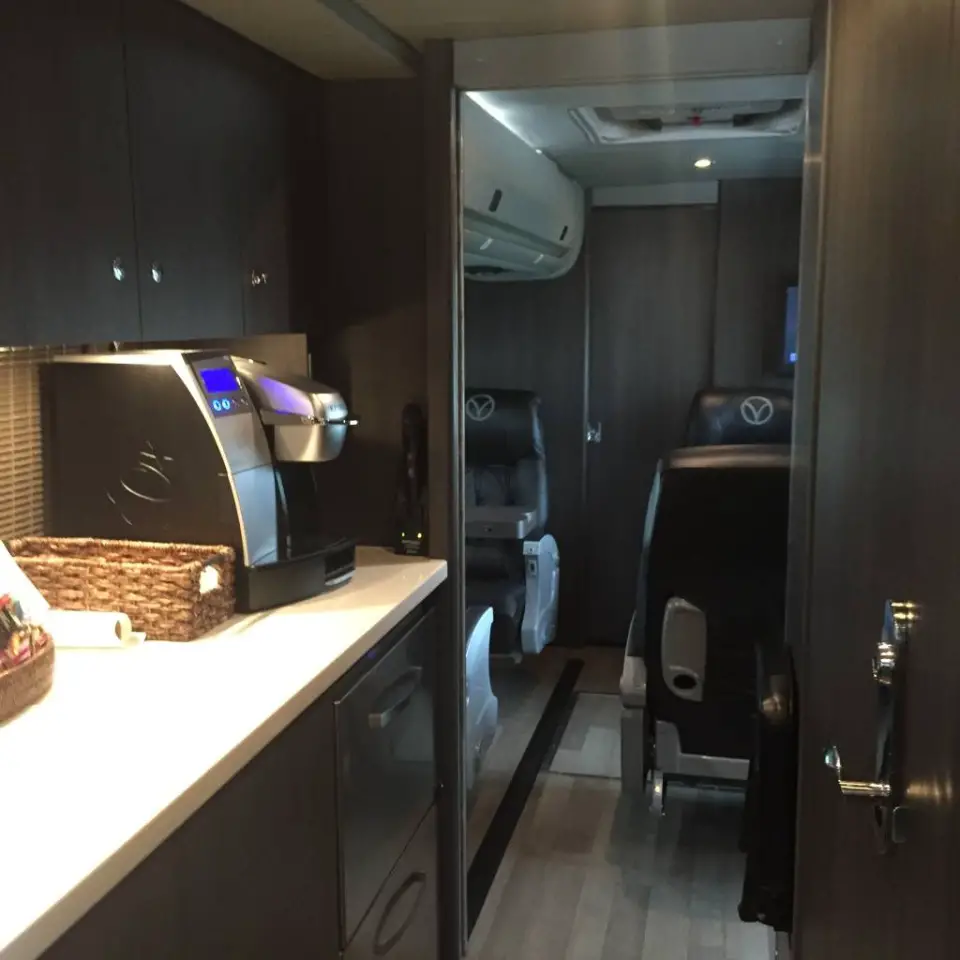 That door handle on the right is for the bathroom — which was clean. *GASP*
You ready for the game changer? Free WIFI.
Don't faint, but there are 110v electrical outlets at every row as well. Oh, and those rows? No middle seats.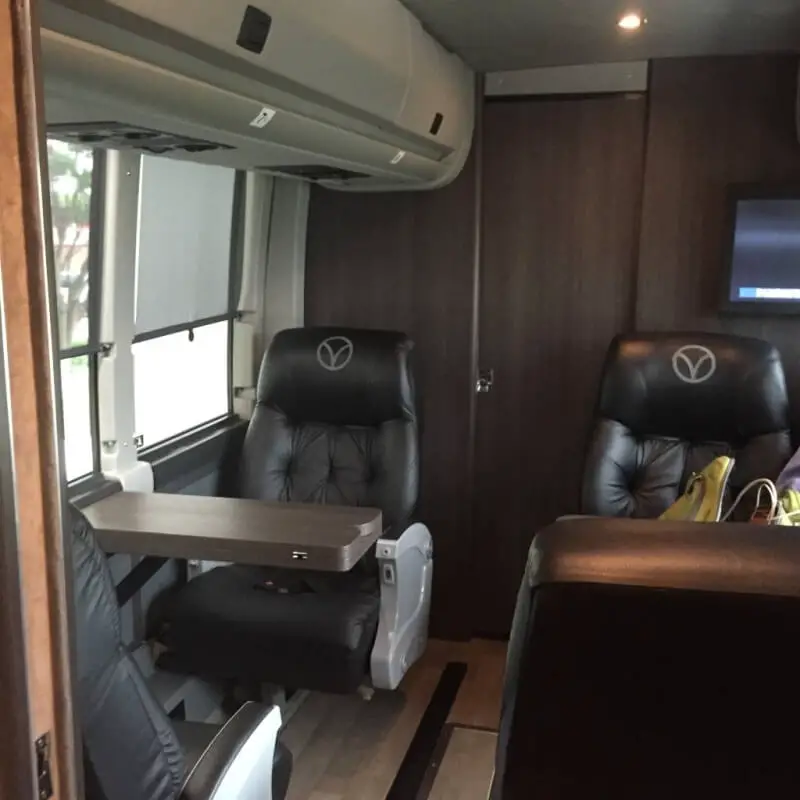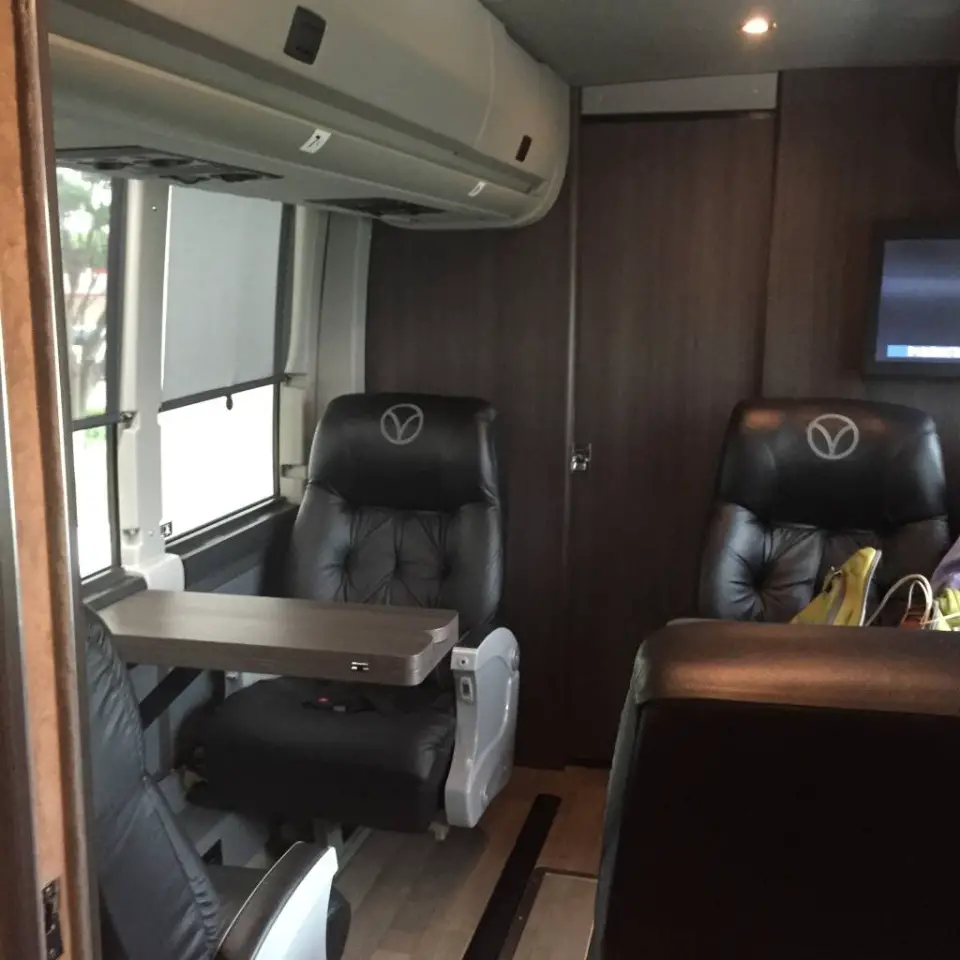 Wha?
I was pretty easily convinced to ride Vonlane to Austin and back once I learned all it had to offer. I did not believe that you only have to show up within 15 minutes of departure – I've been so trained by the airlines to show up 60 – 90 minutes before departure that I was a good 25 minutes early and still thought I'd missed it, lol. We called Uber when we arrived at the Austin Hyatt Regency and it could not have been simpler to get to our meeting.
This is a game-changer people. Schedule your trip and learn more at Vonlane.com.