I know it's hard to believe that I could live in Dallas for 13 years and NOT have gone to the State Fair of Texas.
We had what I consider a "fly by" last year at the Chevy After Dark event, but it doesn't really count because we never left the track area.
This year, Chevy did their best to make sure that we fully indulged in the gastronomical delights and money-sucking midway games in full by inviting us out to test drive some incredible new vehicles (more on that in a second) AND gave us return tickets so that we'd actually walk around.
So we did both.
The Chevy test track is flat out awesome — where else do you get to drive the 2014 models before they hit the showroom?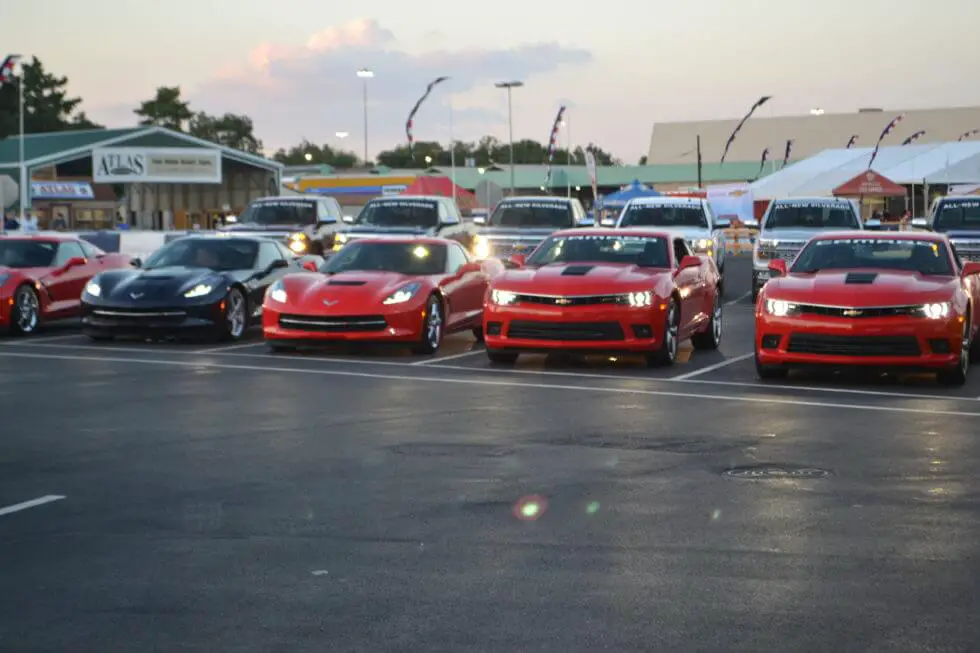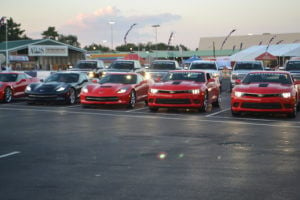 First you have to pass the breathalyzer. No drinking and driving!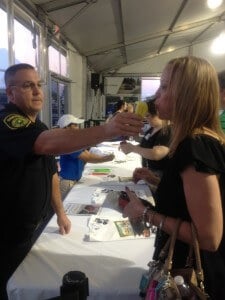 I started out in the Silverado because I'm more of an off-road kind of girl. Chevy set up obstacles for you to drive over, like 32 tons of rocks, a majorly sloped incline and a hill that seemed like it was straight up.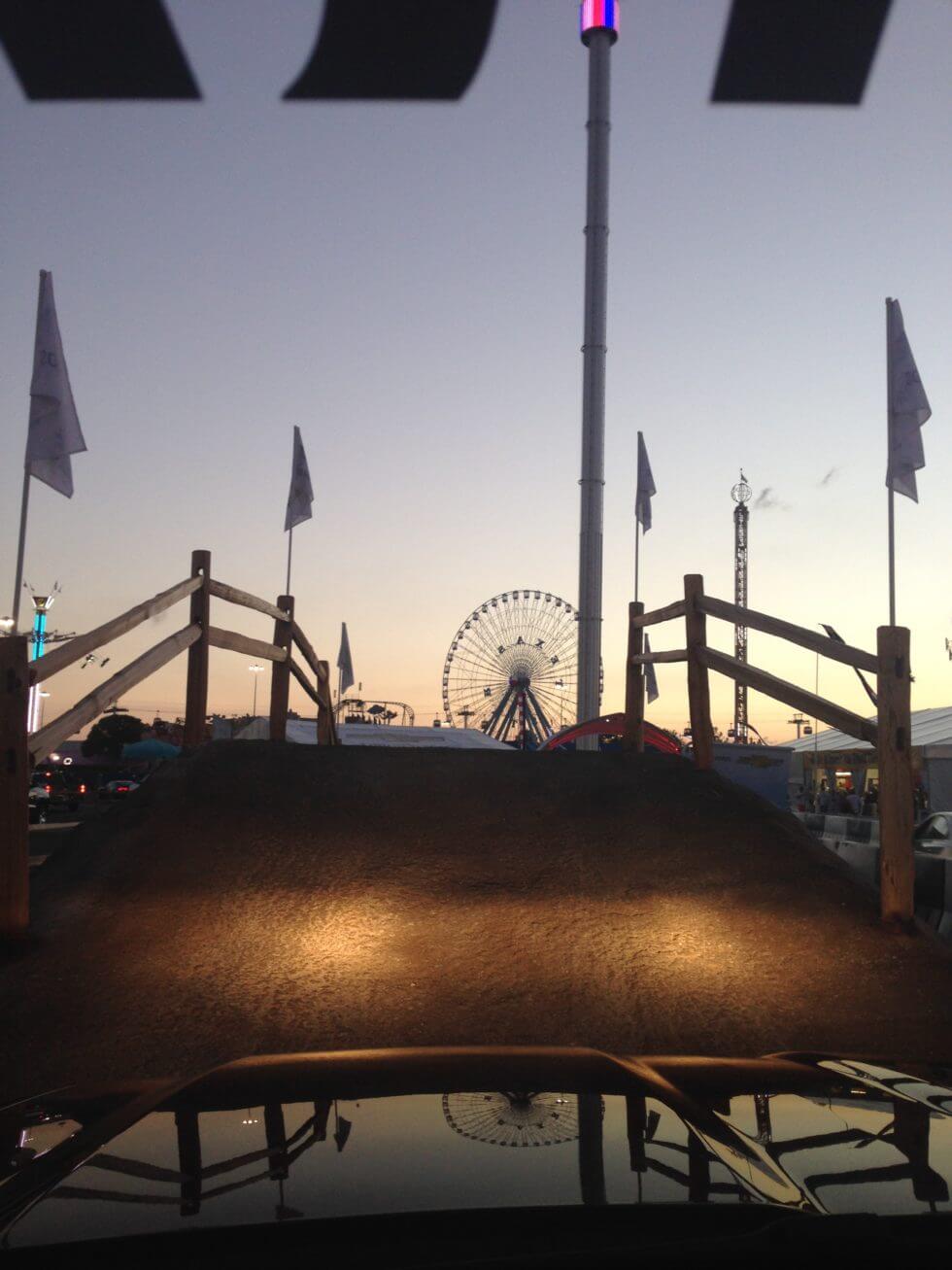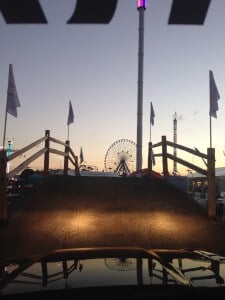 Do this one twice. You won't believe how this truck handles. I think I need it just for ditching rush hour traffic and driving over the median alone.
Next it was onto the 2014 Corvette Stingray. (Insert singsongy voice here) Awesome!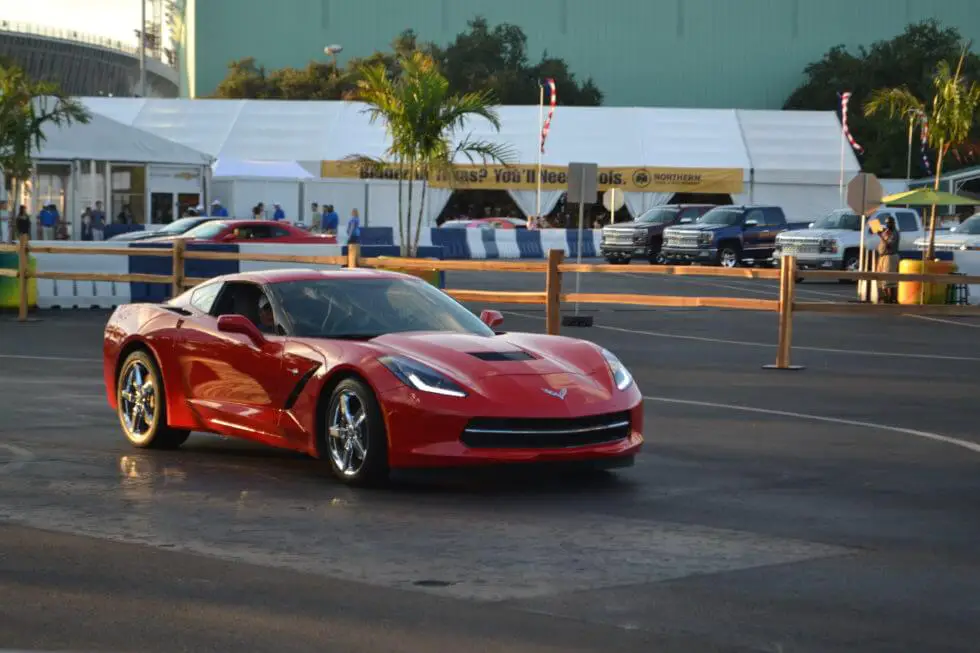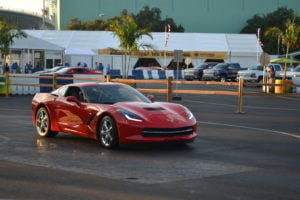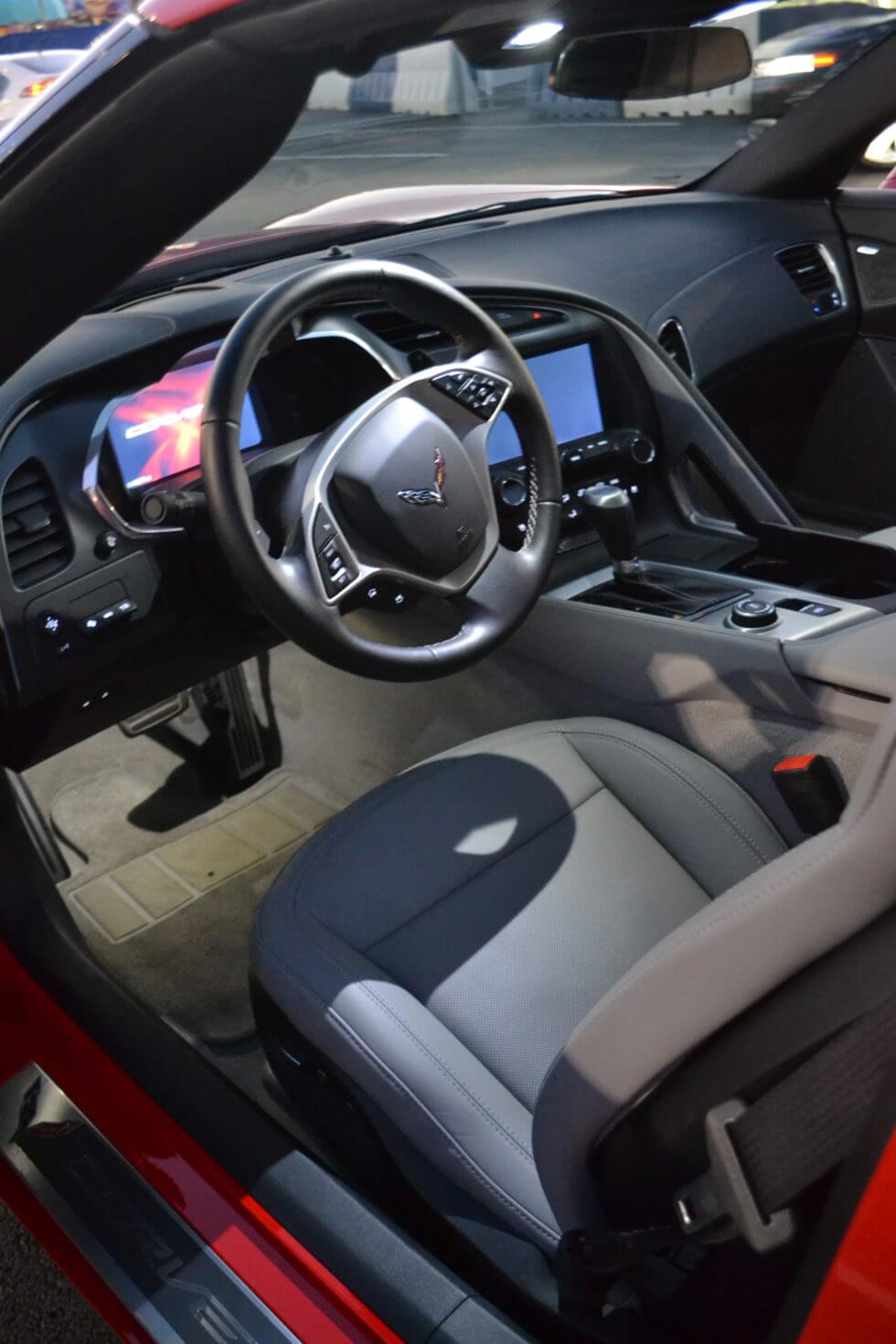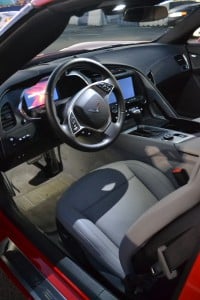 This baby turns on a dime and they'll let you gun it through the course. APPARENTLY you're supposed to weave around the hanging flags… but my rider (they have a chaperone go with) gave me the green light to blow through them so I could feel the acceleration.
Let's leave it at that I didn't hear any other mommybloggers squealing tires.
Next it was the new Camaro — and a different, albeit less brave — chaperone. I did see her clutch the door handle twice and ask me if I knew there was a barrier on her side. LMAO. Yes… yes, I did. The flag waver yelled to me to "SMASH THE GAS!" and I take direction very well.
Okay, it was a blast. I may or may not be becoming a car nerd.
Fast forward a few days and the Princess Cupcake was out of school and my only window of opportunity opened. She and I met Big Tex together.
We watched the dog show JUMP!
We laughed at the pig races.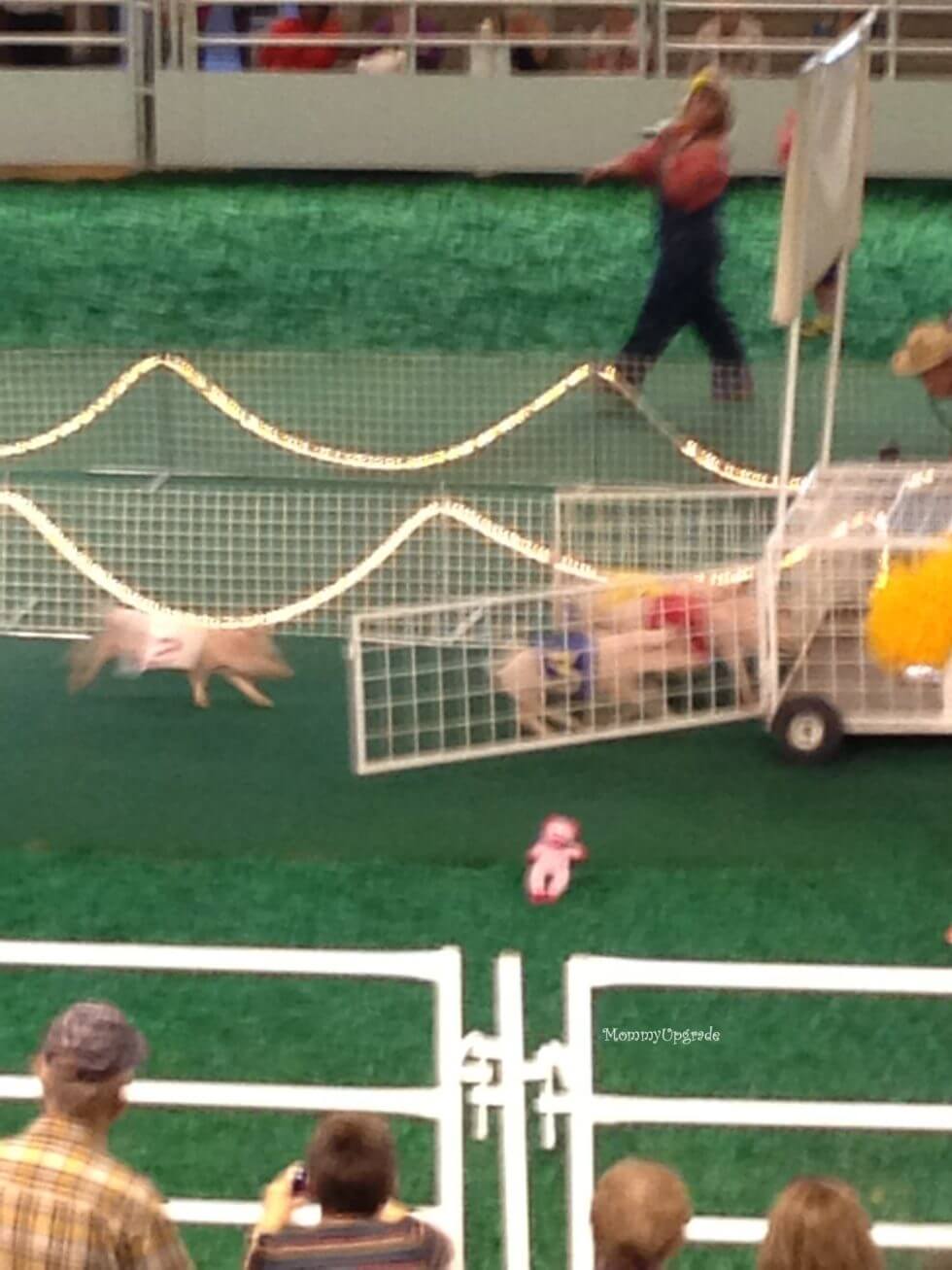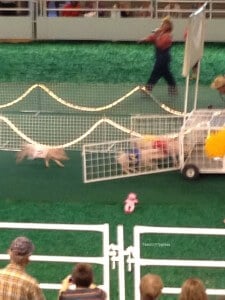 The ostrich races left us asking, "Did we just see that?" I'll have to post a video…
And we fed every animal in the barn – three times near as I can count. The water buffalo was one of my favorites.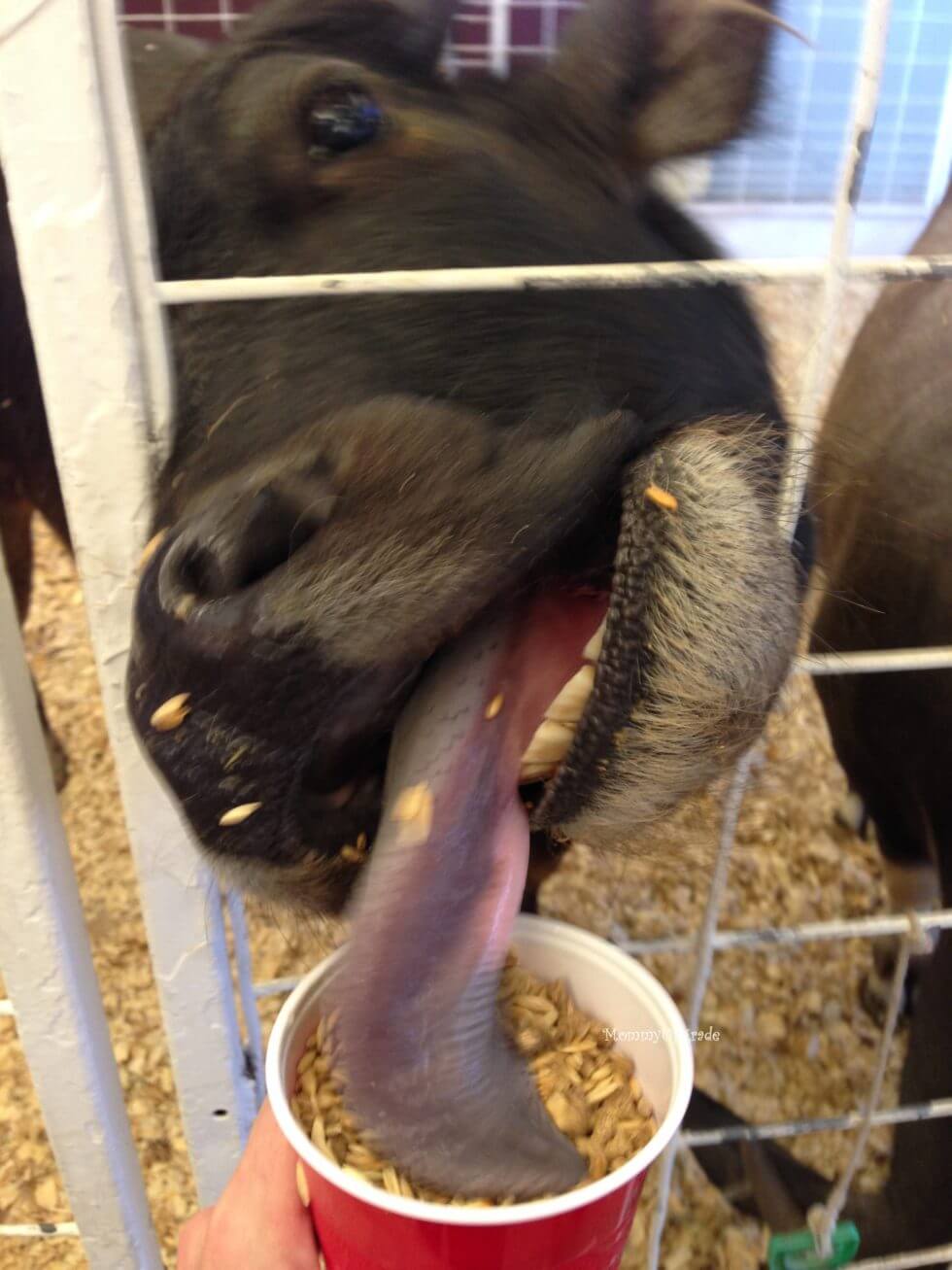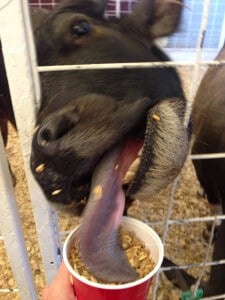 This guy was noisier than the Aflac duck.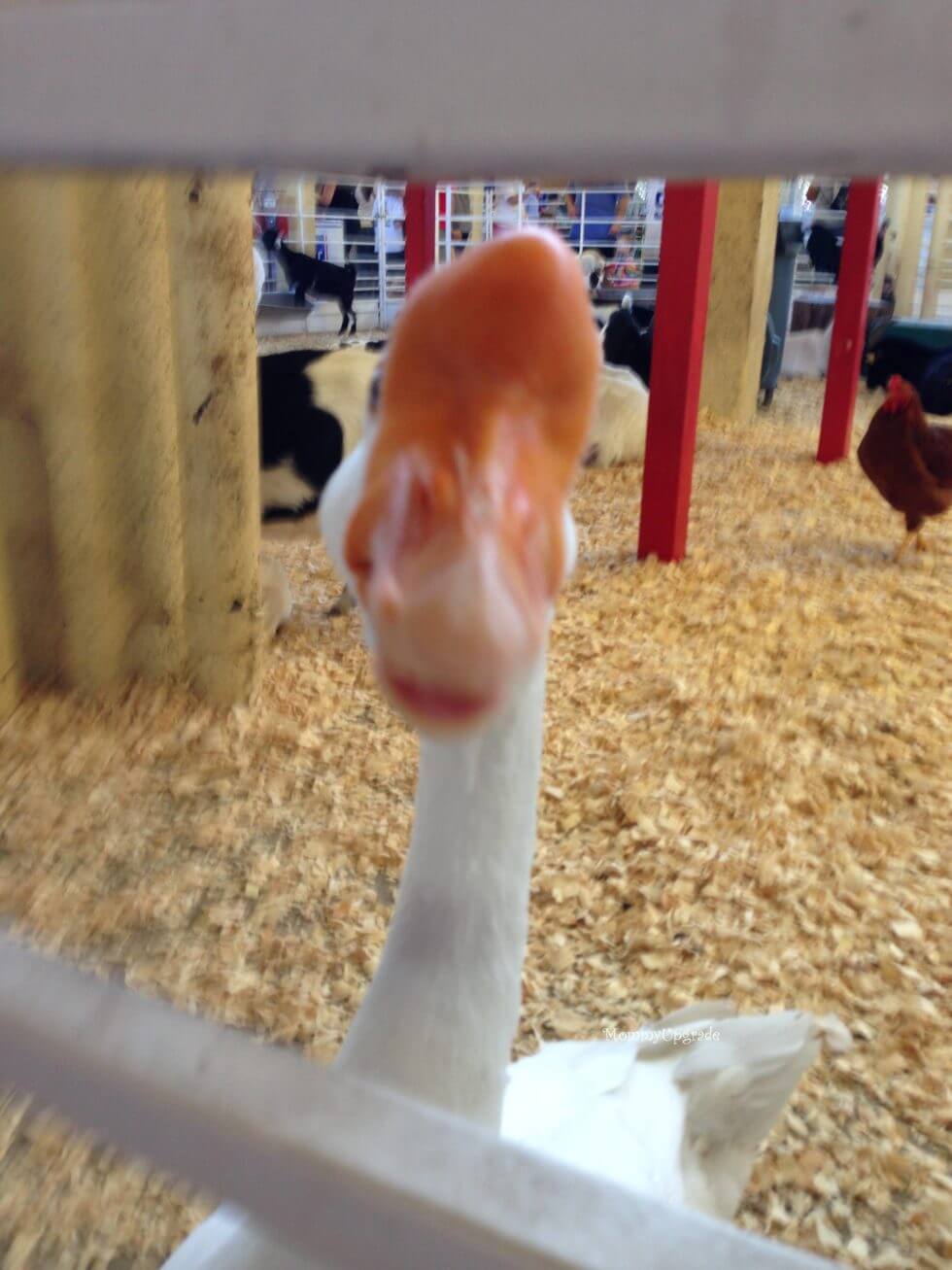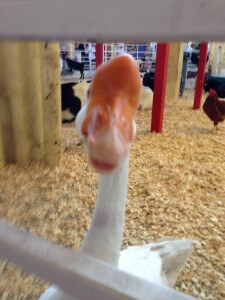 Loved this diva alpaca! She should be in a music video.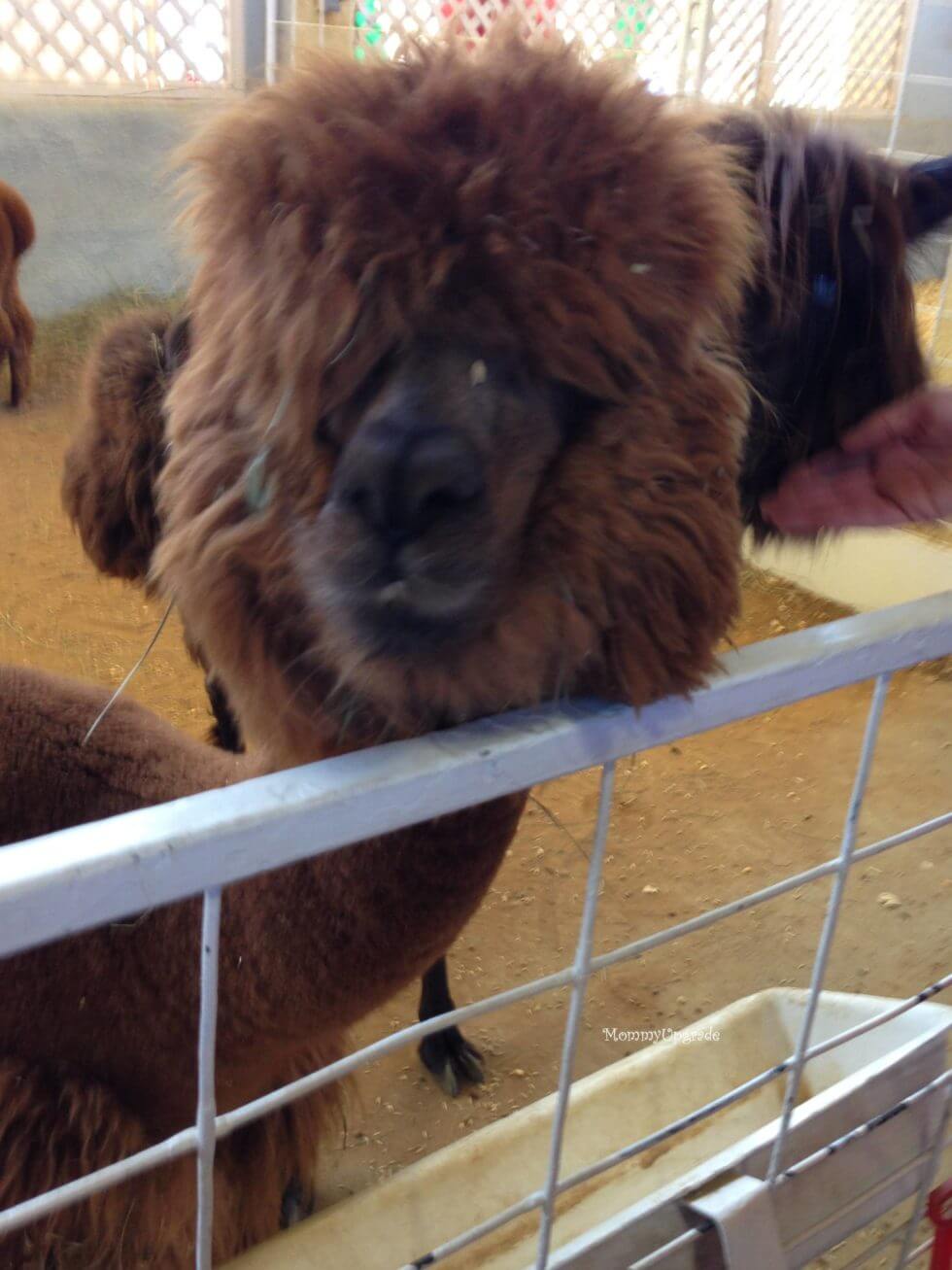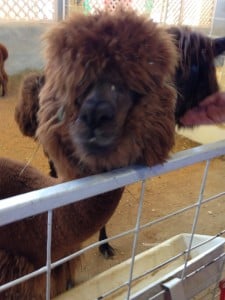 And even I felt sorry for the poor camel having to endure all the "Mike…. Mike… What day is it? What — DAY is IT?" jokes.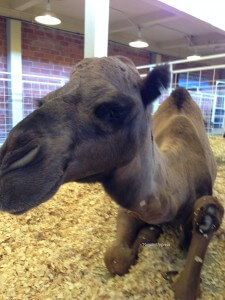 She got a real, honest to goodness cowboy hat. The kind they steam to shape for you.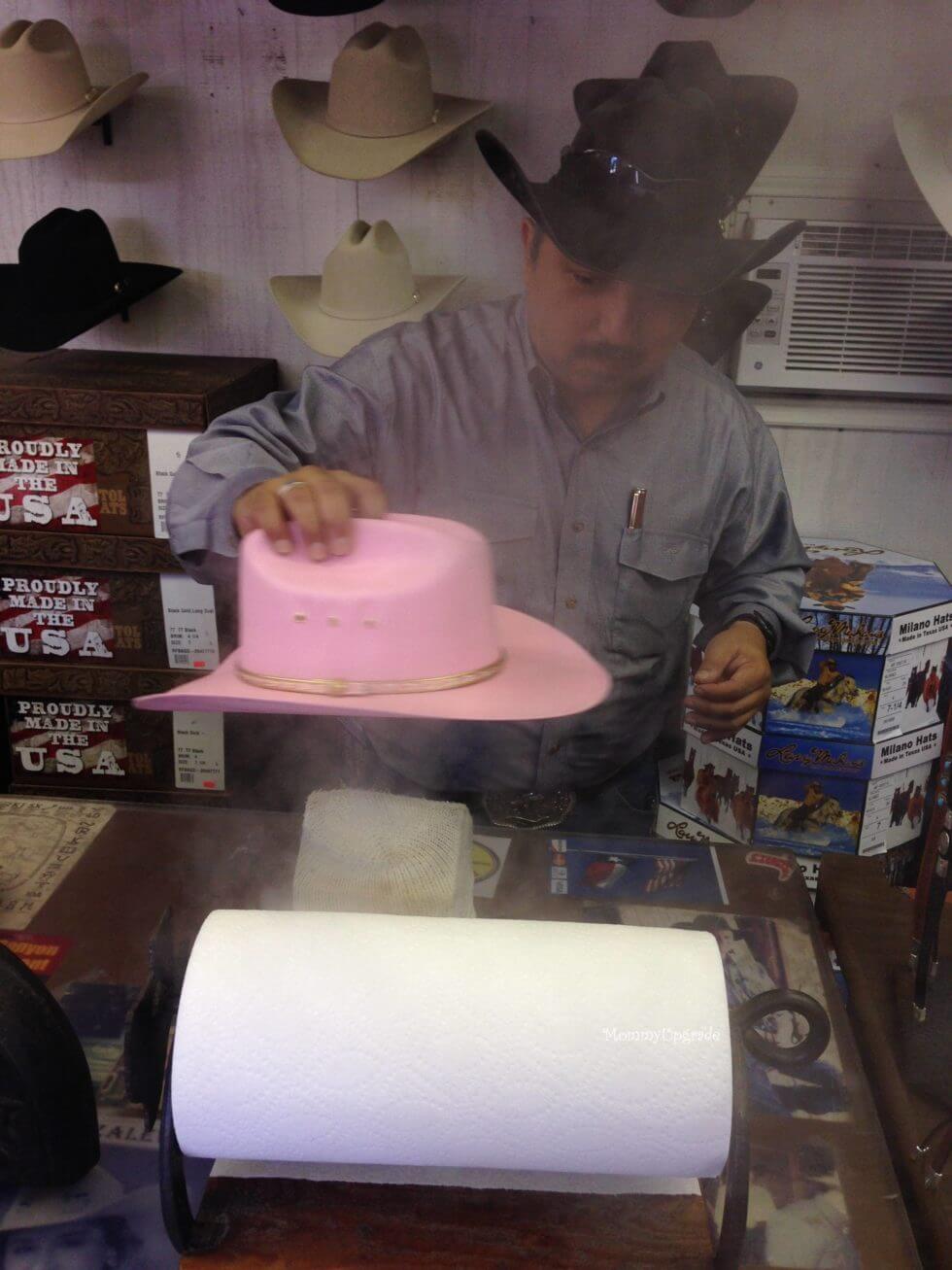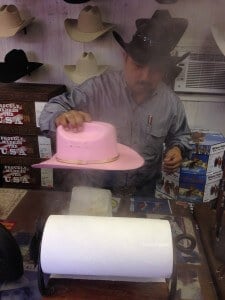 And a lesson on how cowboys put it on.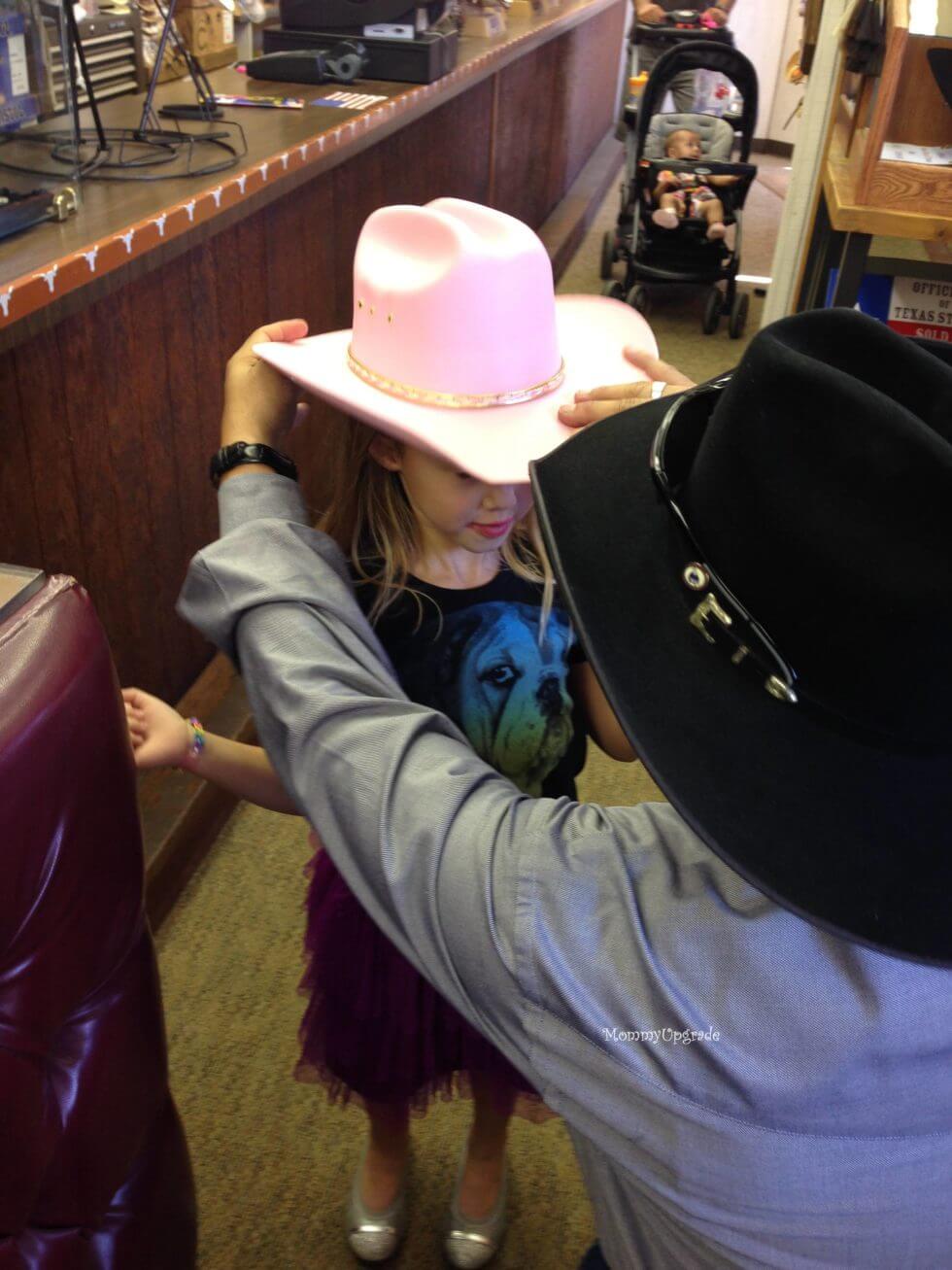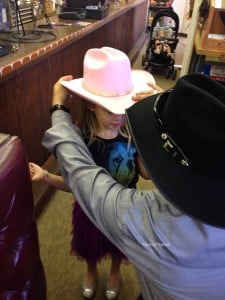 She looks so much more official feeding the animals this way, don't you think?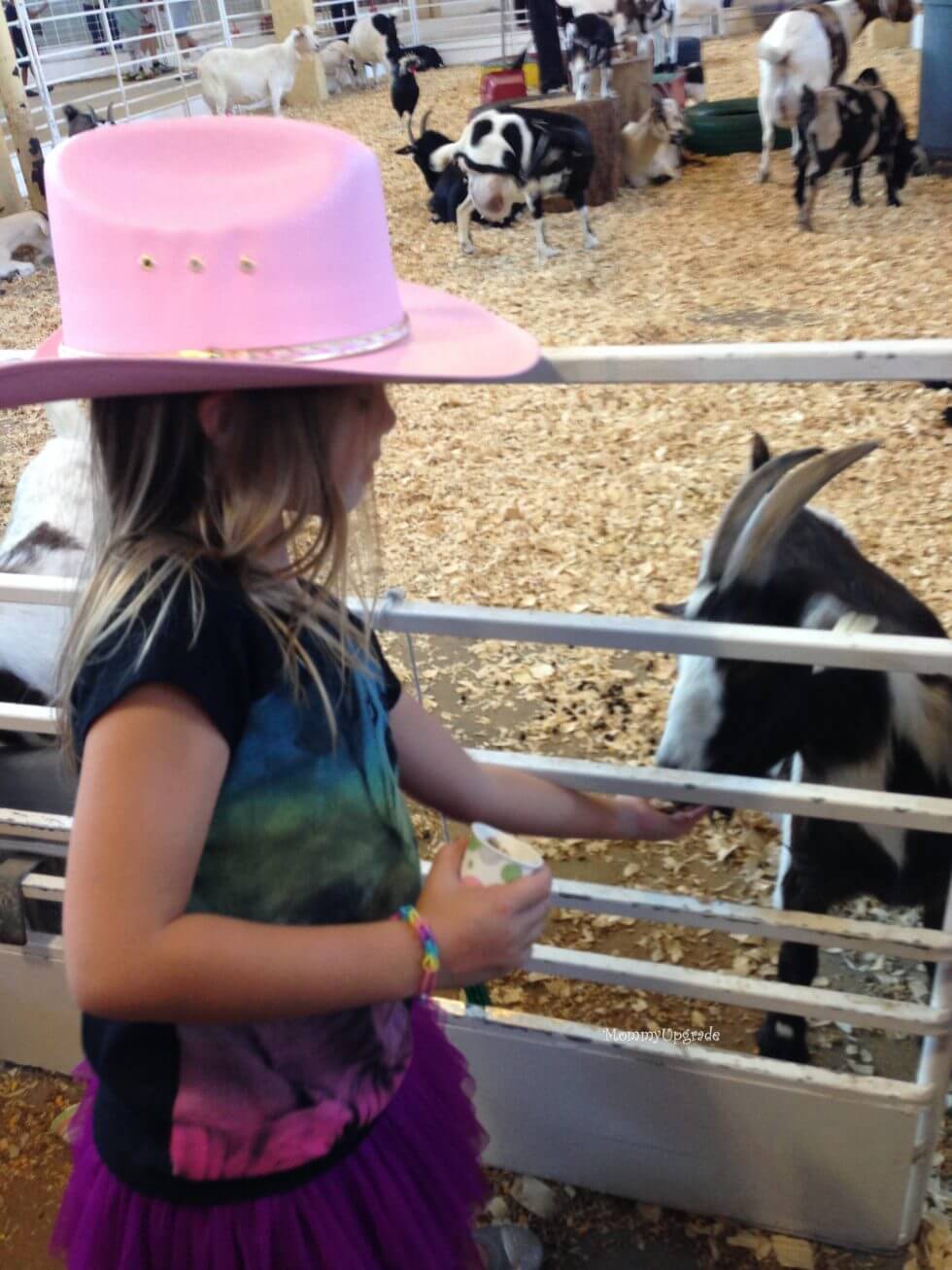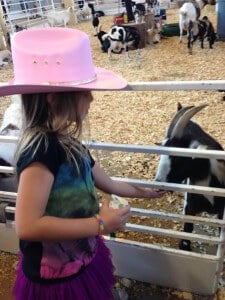 She cried when I told her the baby goats were not for sale. They were precious – it's a good thing they weren't.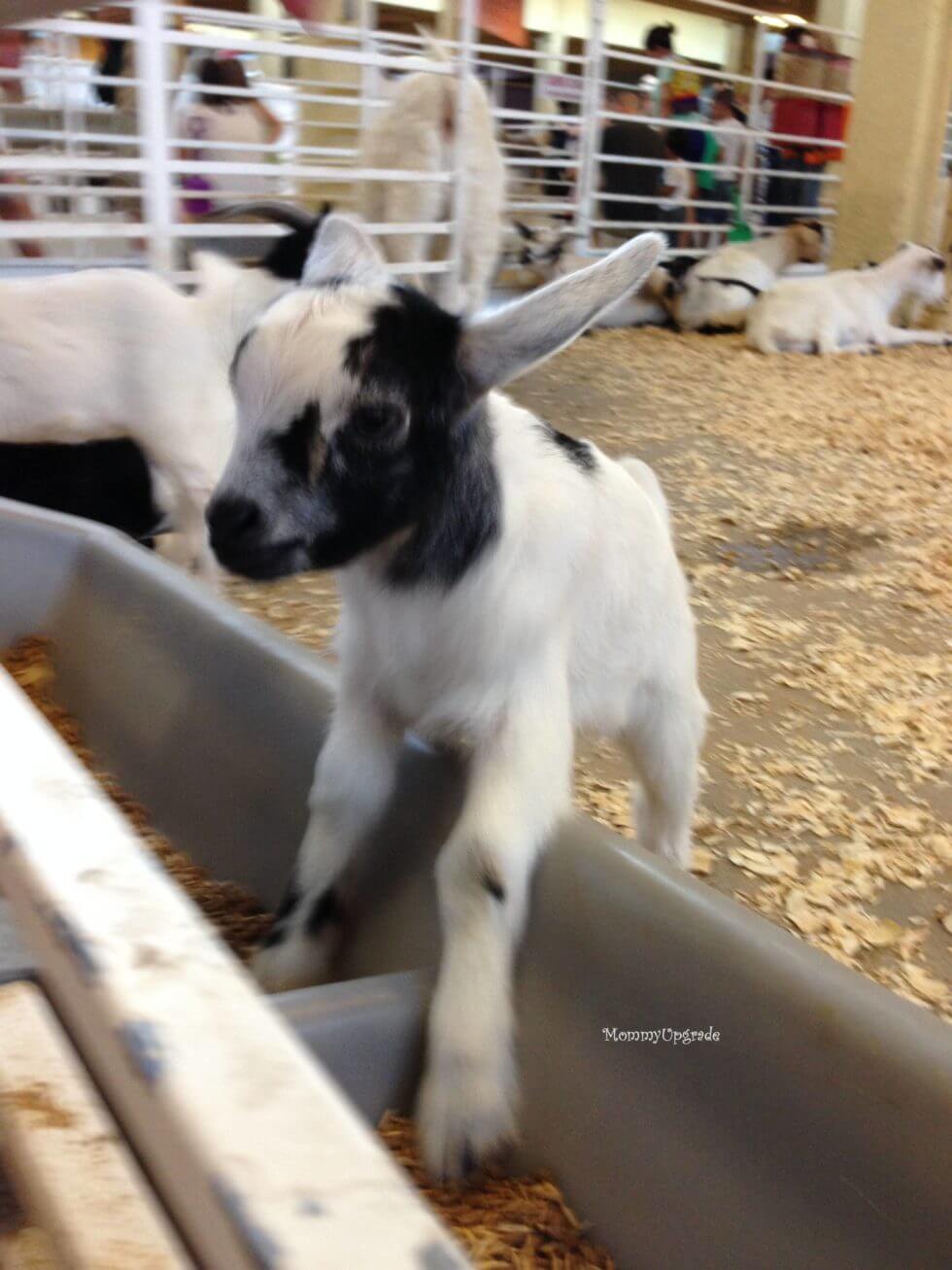 And I got some chicken fried bacon. Hello — how can you NOT get fried bacon at the state fair?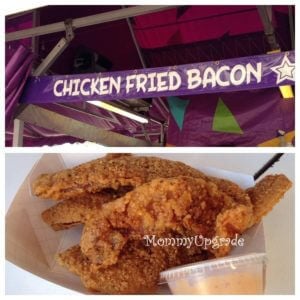 I passed on the fried bubble gum though.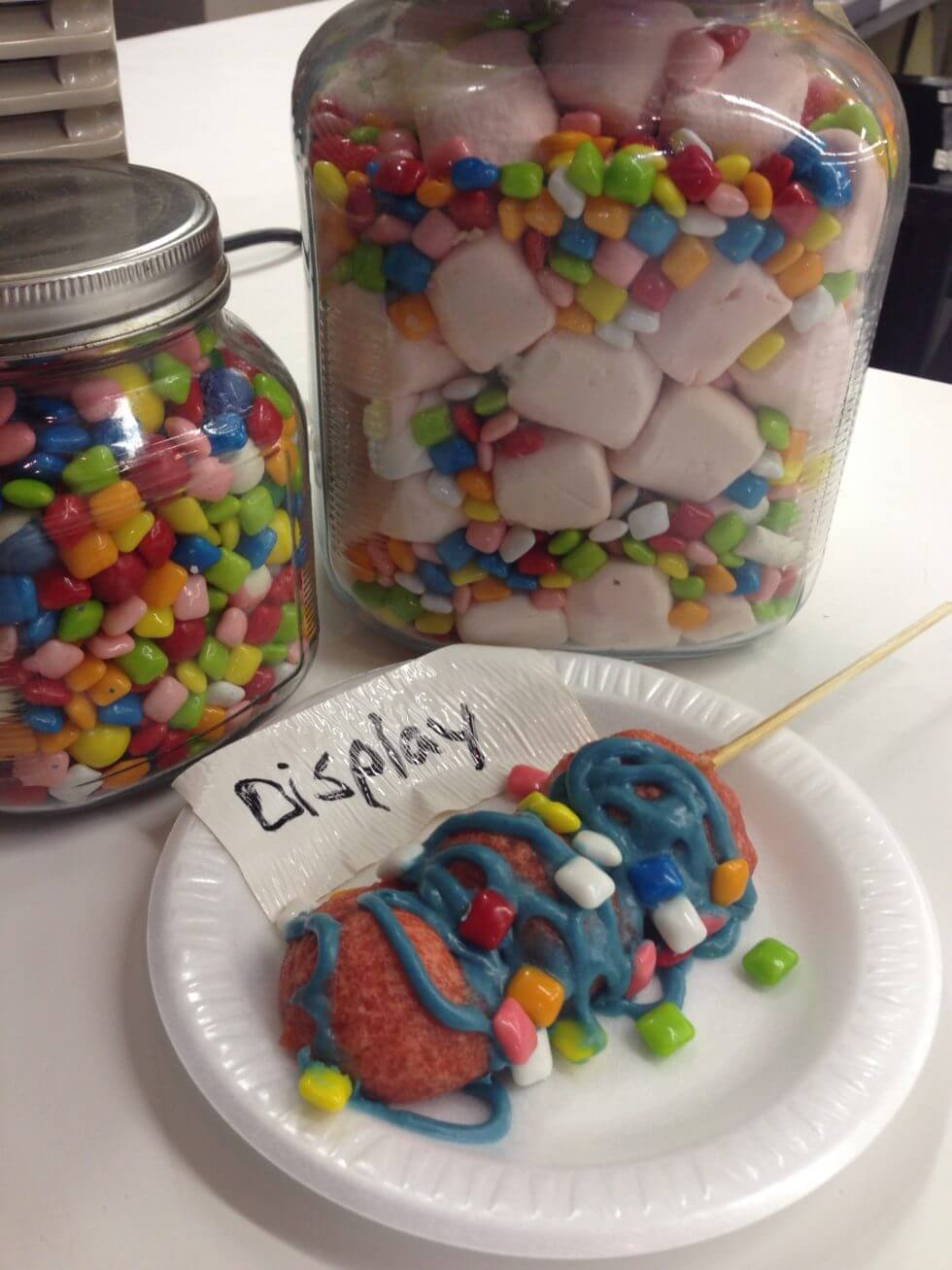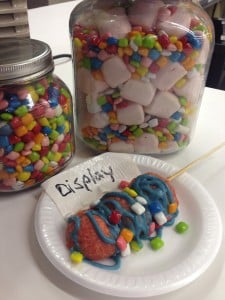 She won a couple of prizes all by herself on the midway.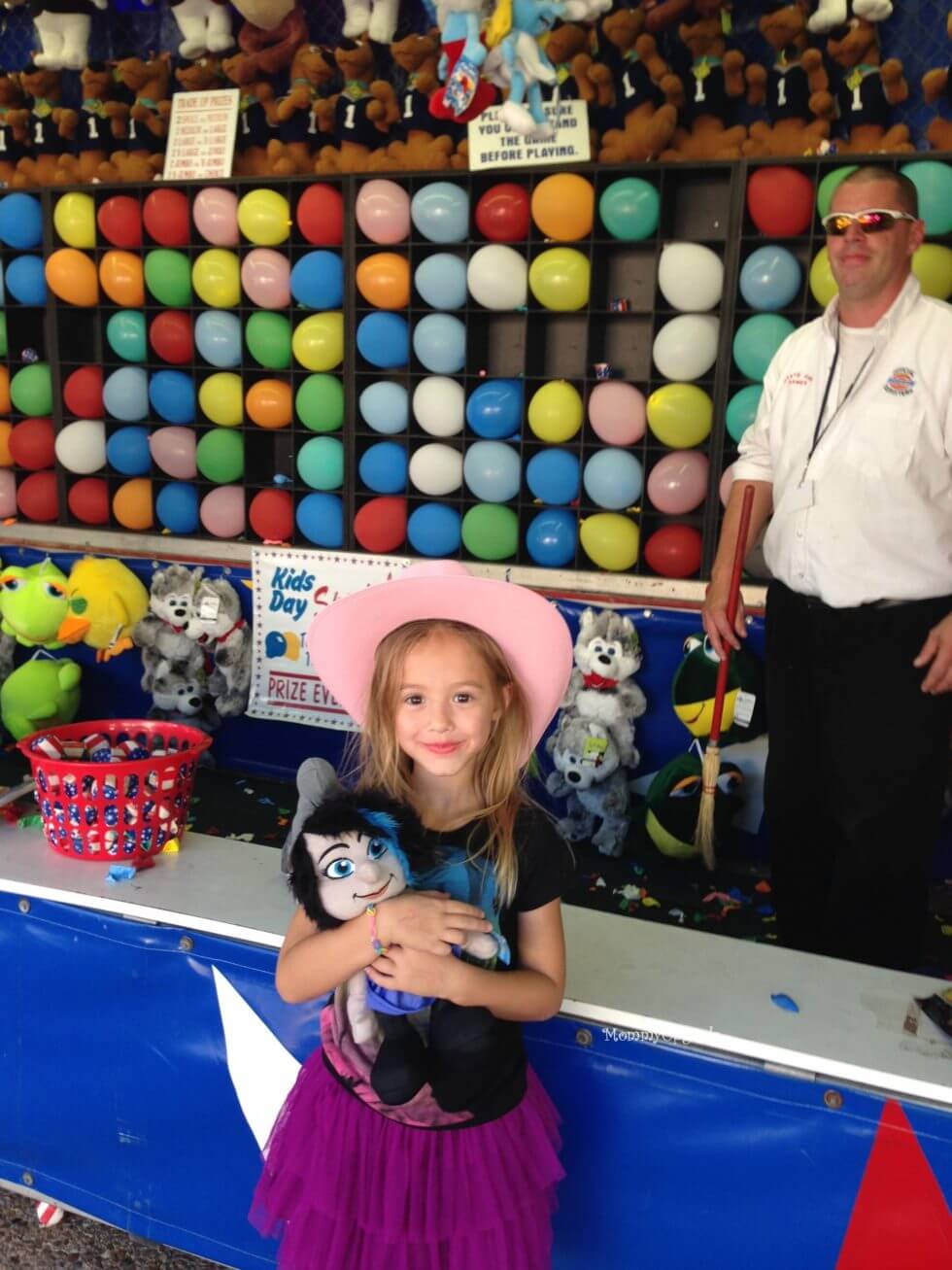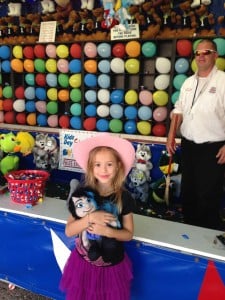 We rode the Texas Star (cross that $14 experience off the bucket list) and saw Dallas from the top of the fair.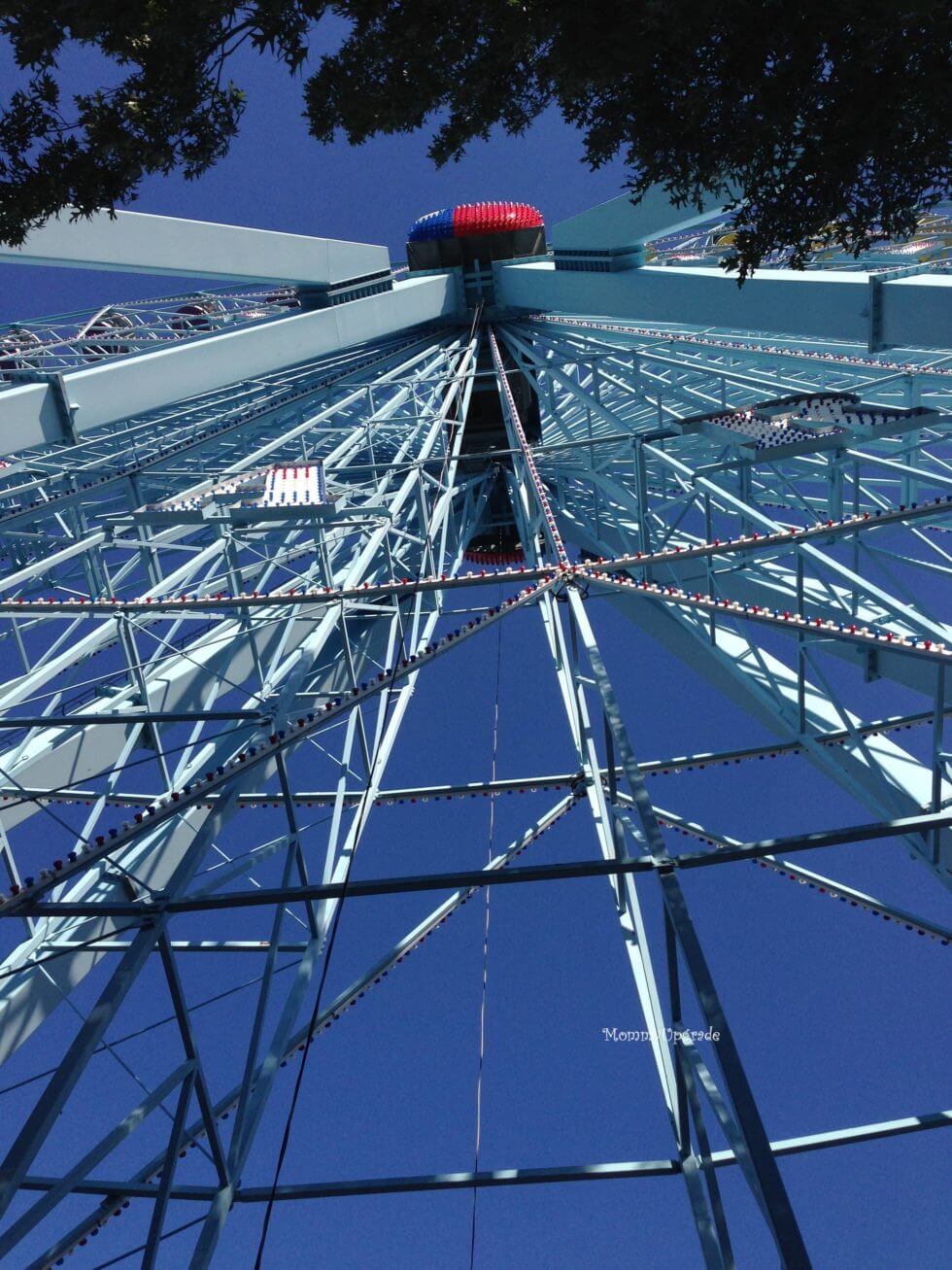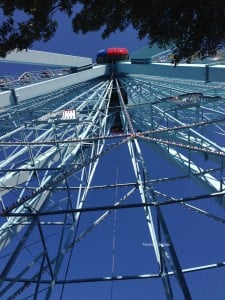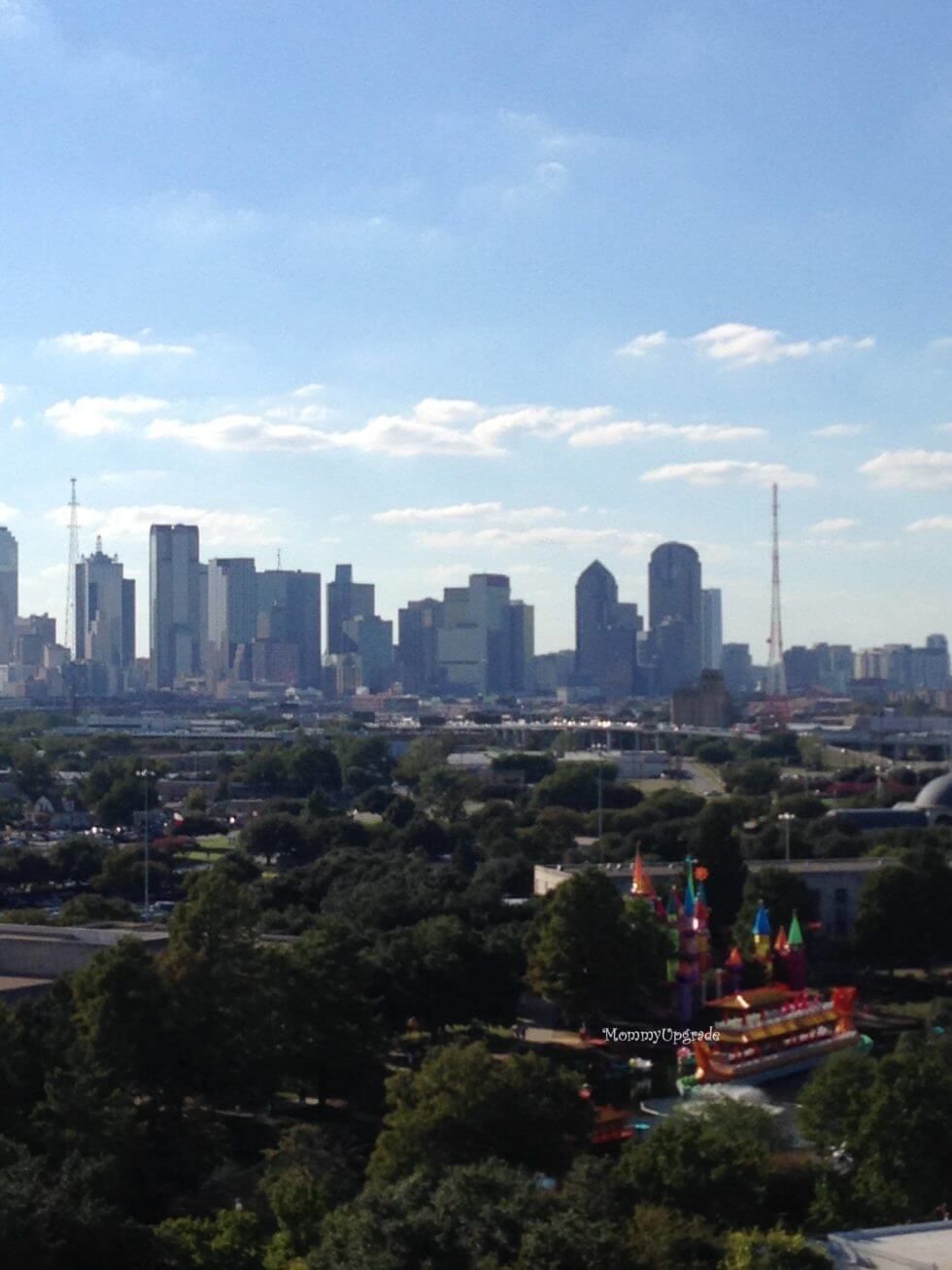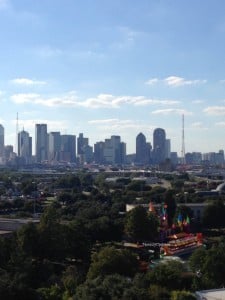 She flew like Superman.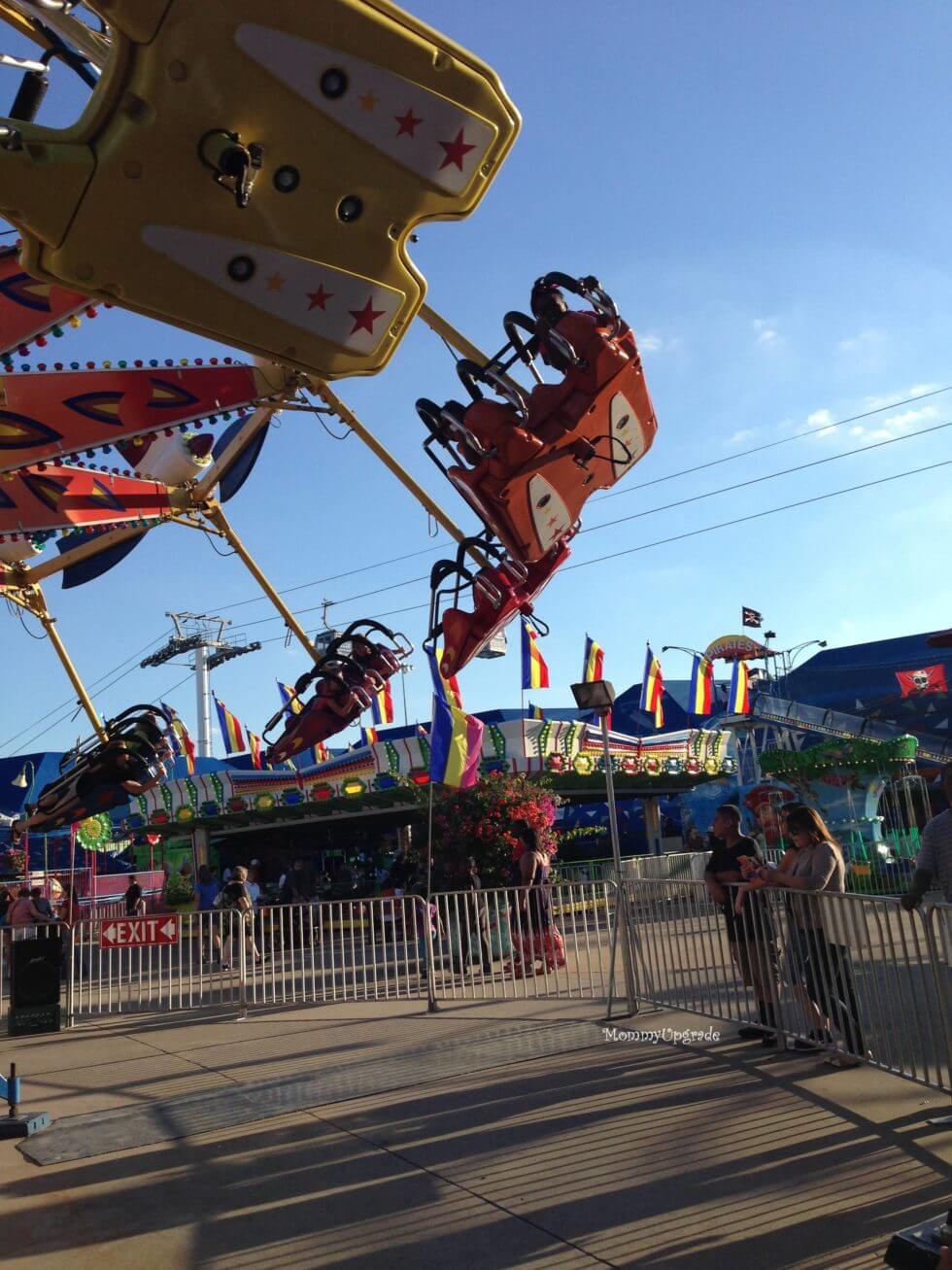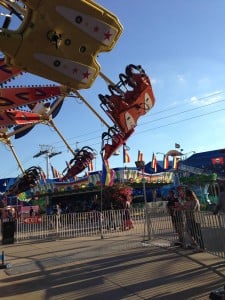 And had a roller coaster all by herself. (I highly recommend going to the fair on Seniors Day. There's no one on the kids attractions.)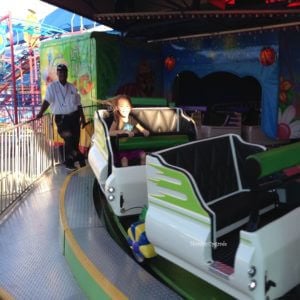 We stayed through the electric light parade and put our exhausted selves on the tram back to the car.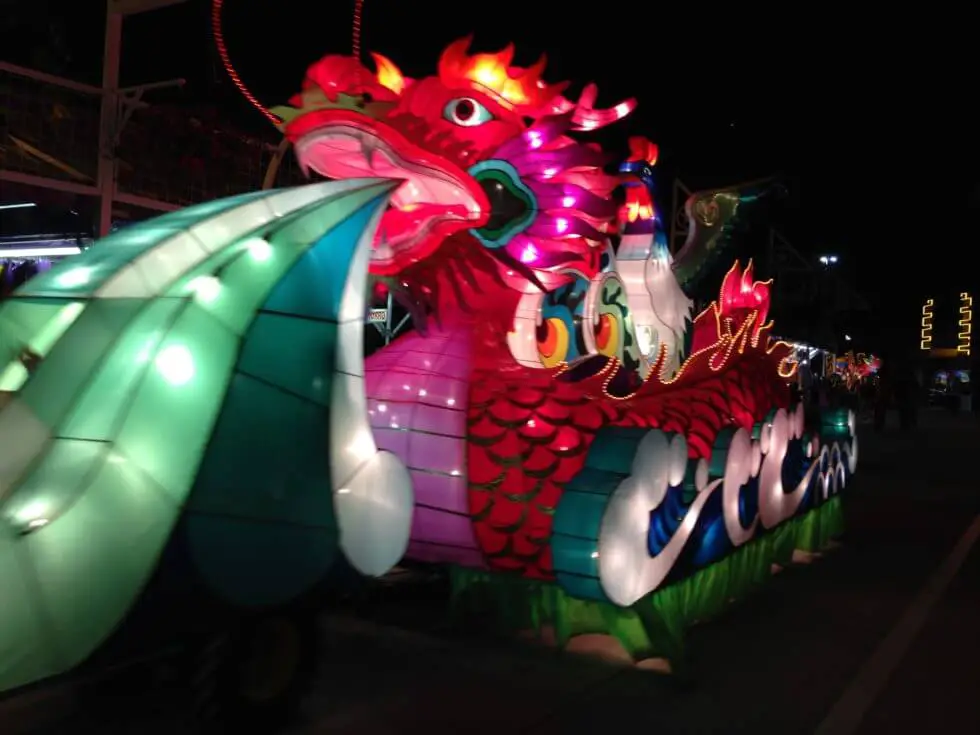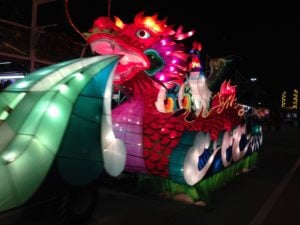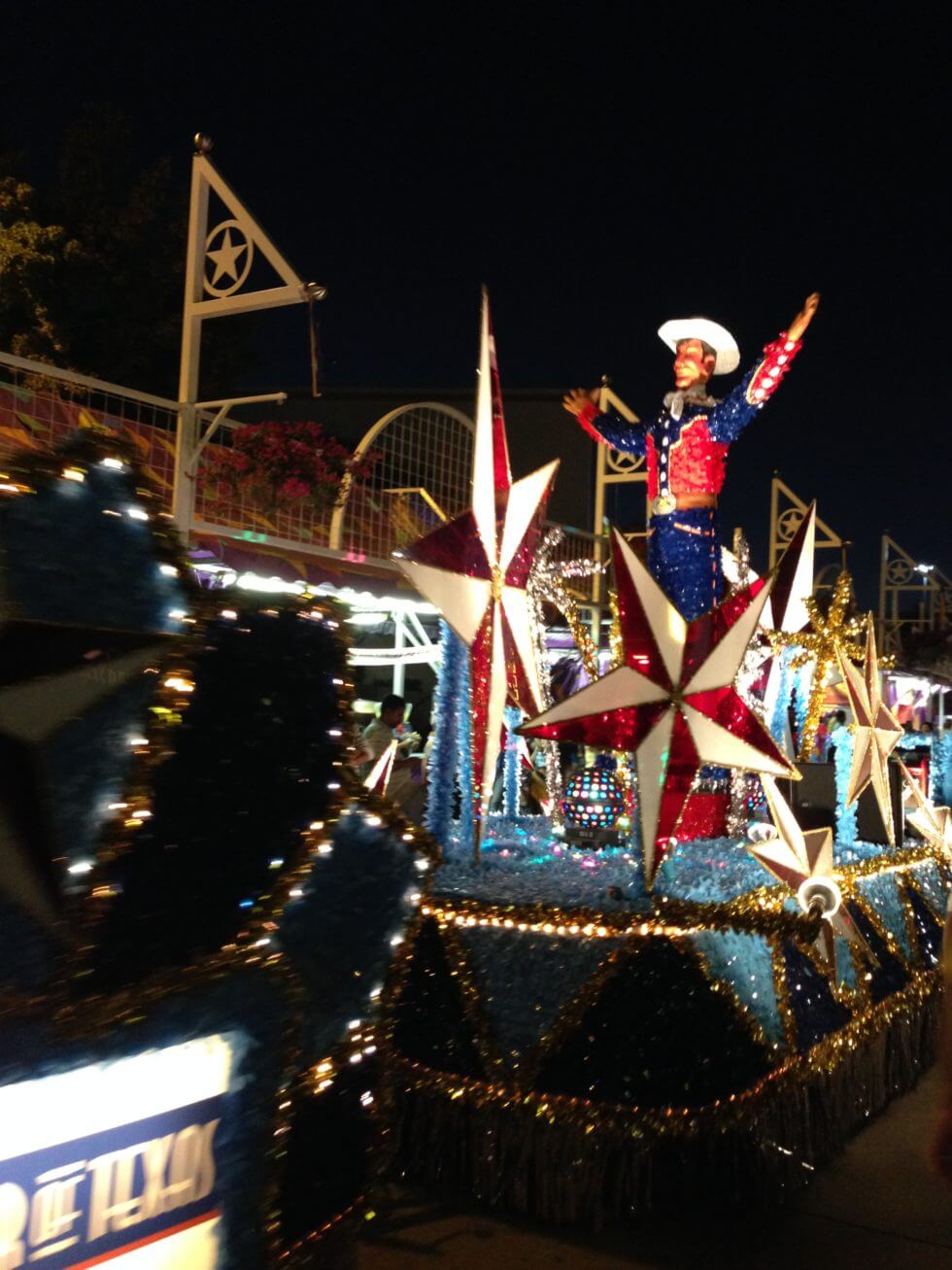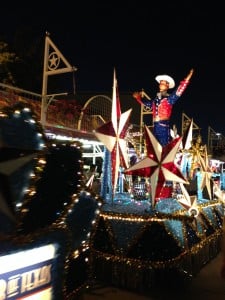 I don't know why we waited 13 years to go to the fair, I'm totally going again — but not until next year. Which is good for you because I have 3 extra tickets if you'd like to go this weekend. The last day of the fair is October 20th so get them quick!  Email me at trista (at) mommyupgrade (dot) com if you're interested.