There's a new "to-do" on the list of things when visitors come to town: visiting Magnolia Market in Waco, Texas.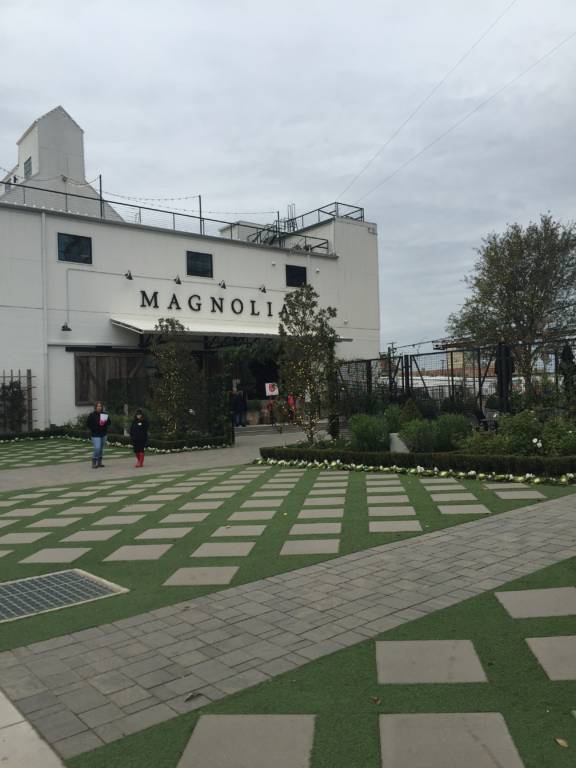 Made famous by the HGTV show, "Fixer Upper," Chip and Joanna Gaines have literally made Waco the new tourist destination for the Perot household. This past week, my parents came in town from Chattanooga and one of the things they looked forward to most was a day at Magnolia.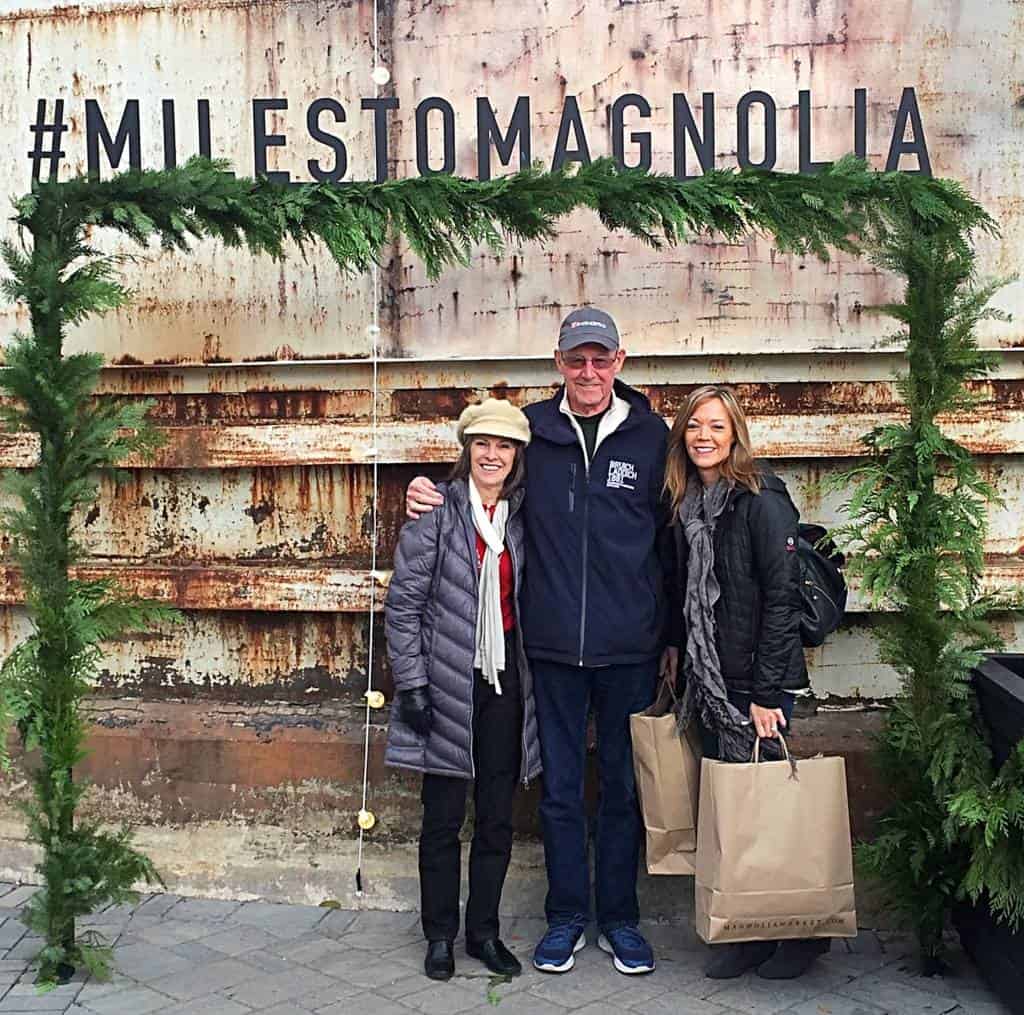 It had been several months since I last visited so I was excited to see all the changes – as I'd heard there were many. There was no arm twisting to make this trek, especially since it was all dolled up for Christmas.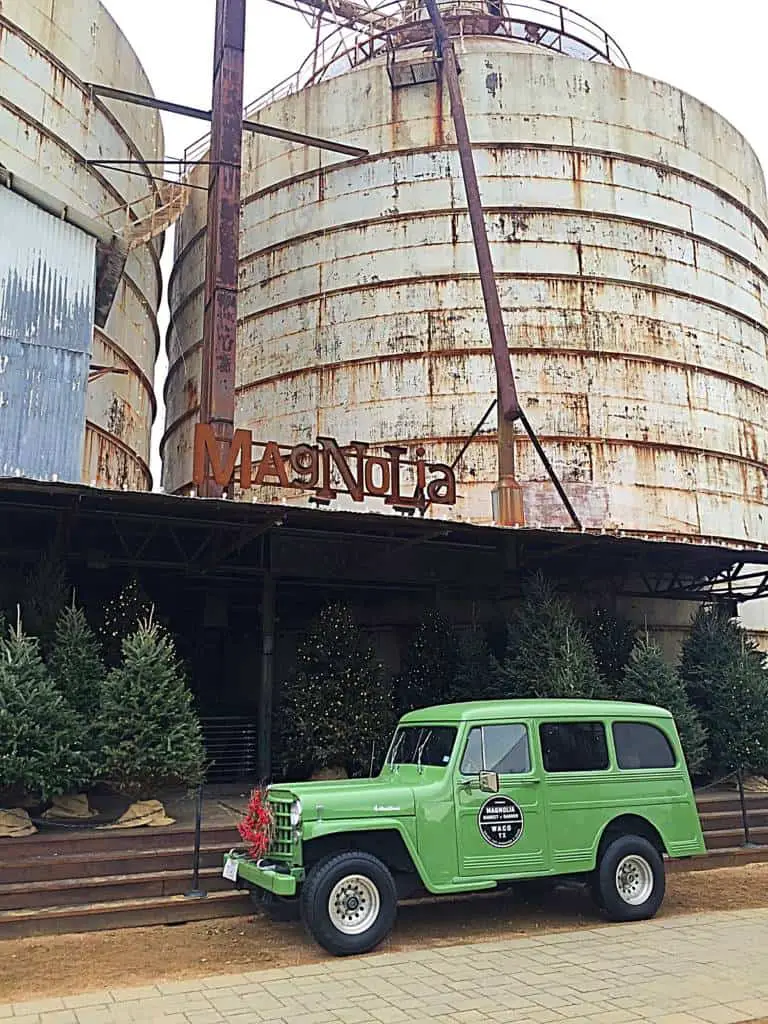 True to my instinctive nature, we again went on an inclimate day. Our last visit was during a heavy rainstorm so it's no surprise that this visit was on the coldest (and windiest – brrr) day since March of 2015. Which, again, prevented us from taking part in the plethora of outside tables BUT also kept a large part of the crowds away.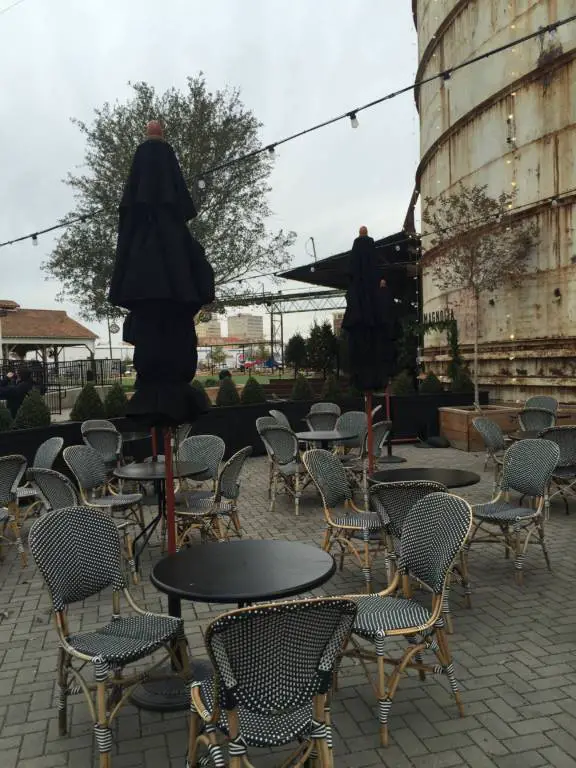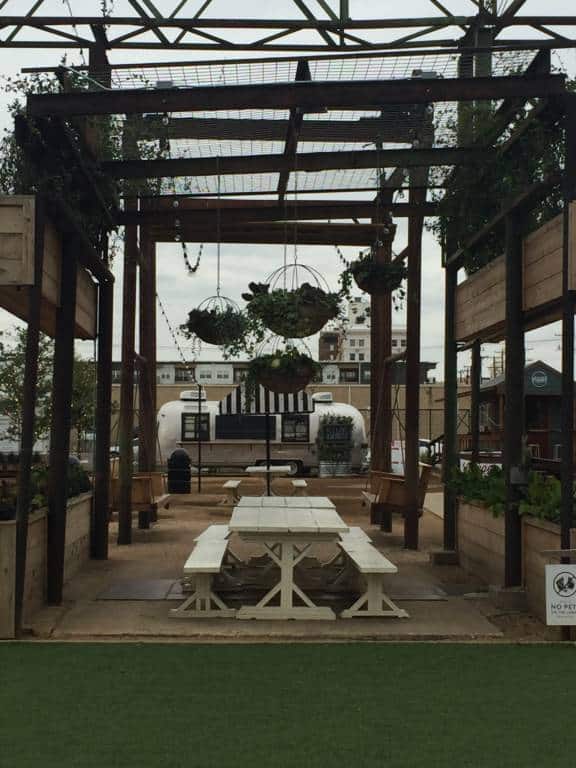 What I love about Magnolia is that it's such a destination, and it's so inviting to just hang out and chill (see what I did there?) for an afternoon but… no one wants to do that in 20 degree windCHILL. So we spent our time shopping in Magnolia Market, getting pastries and coffee in the new Magnolia Bakery, and huddling inside the Magnolia Garden shop.
Probably my favorite add to the area is the bakery.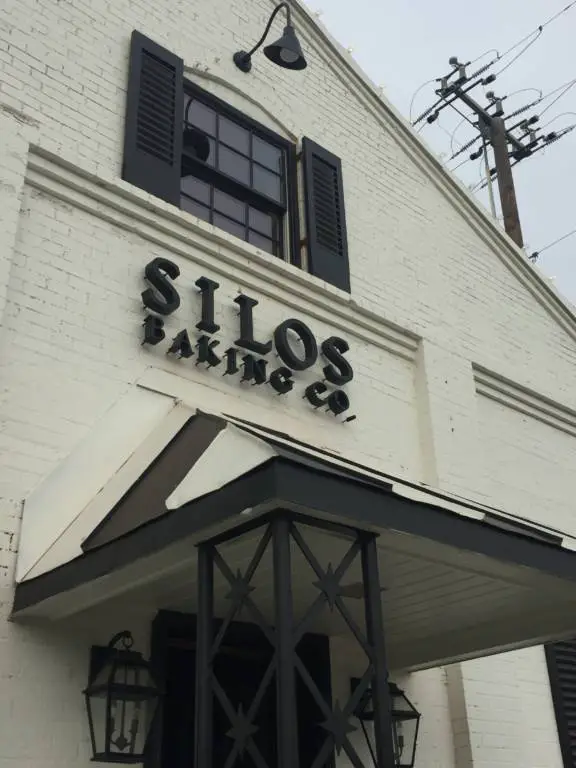 Look how cute the window boxes are!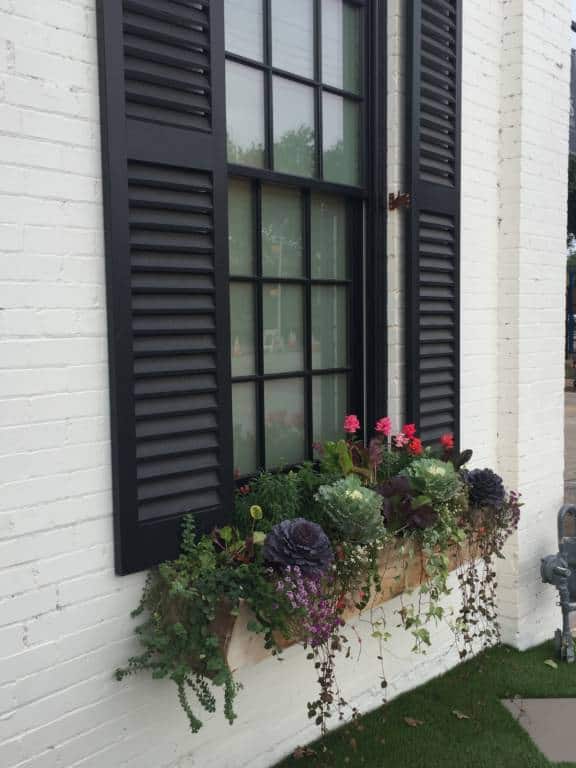 There are no tables inside, so on a day like this it is uber crowded. Also, if I'm allowed to be honest, I think it's set up completely backwards. When you enter, they hand you a menu to decide what you like, but the line queue is not in front of the pastries. You don't actually get to see the goodies until AFTER you've purchased. If you look below, the lady in the red buffalo check is paying. To her left is where you go to pick up your order.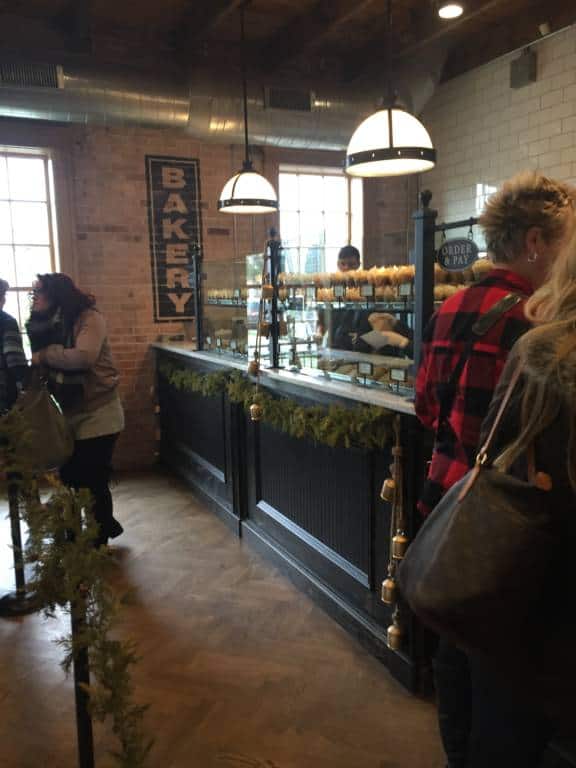 So I ordered, went past the display, and got back in line because I wanted something that I saw in the cabinet.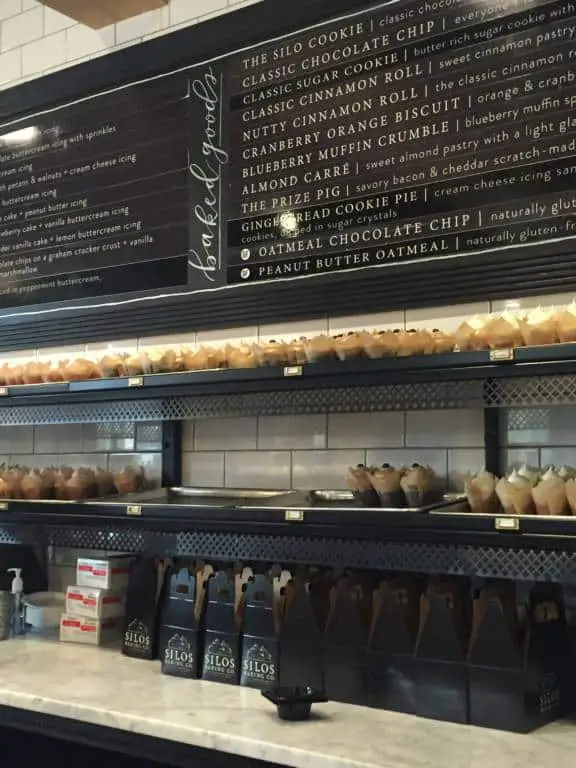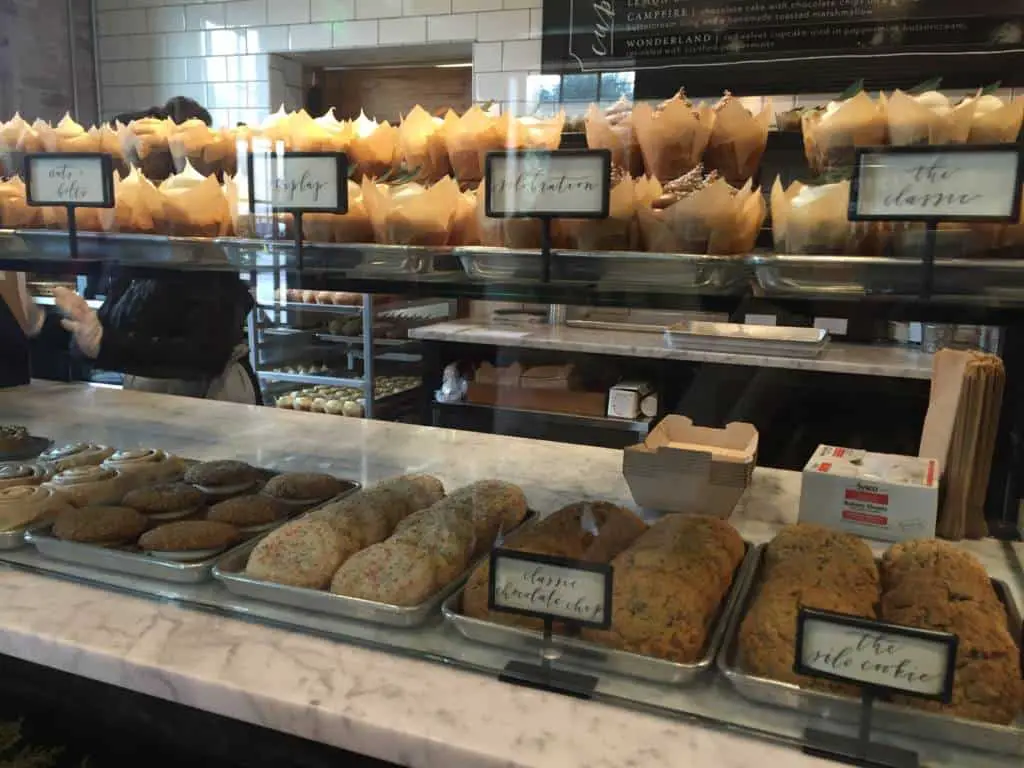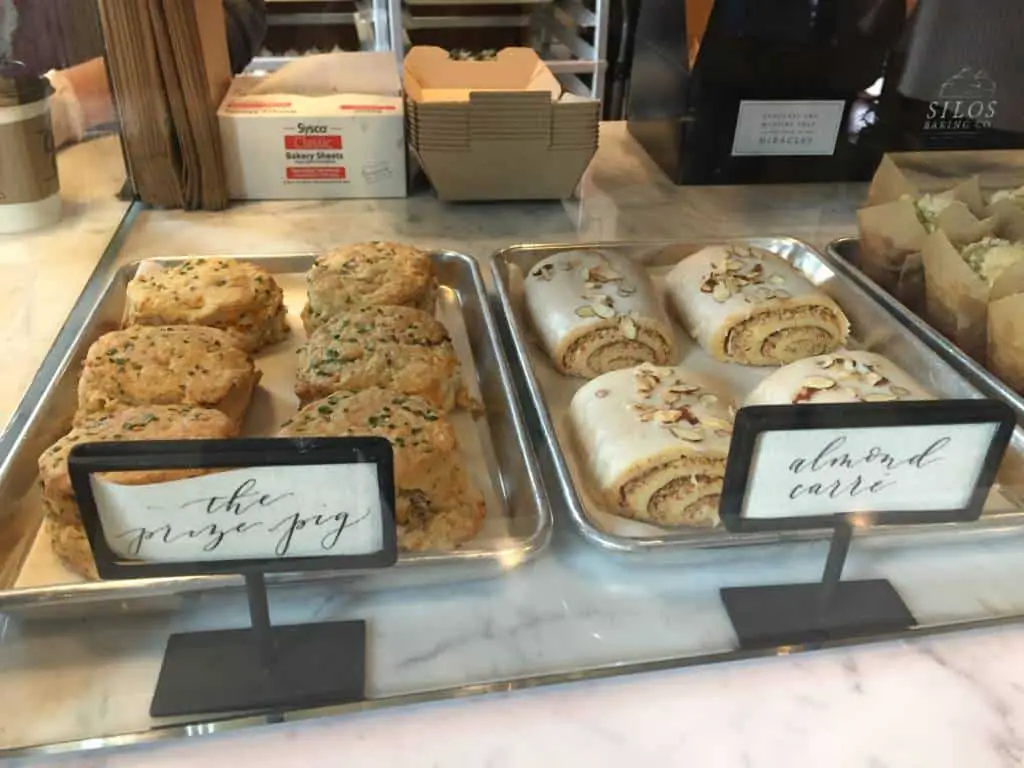 Seems totally inefficient. Also, the line moves pretty fast, so the only retail items that you can buy, you have a short minute to look at because it's just at a bend in the queue.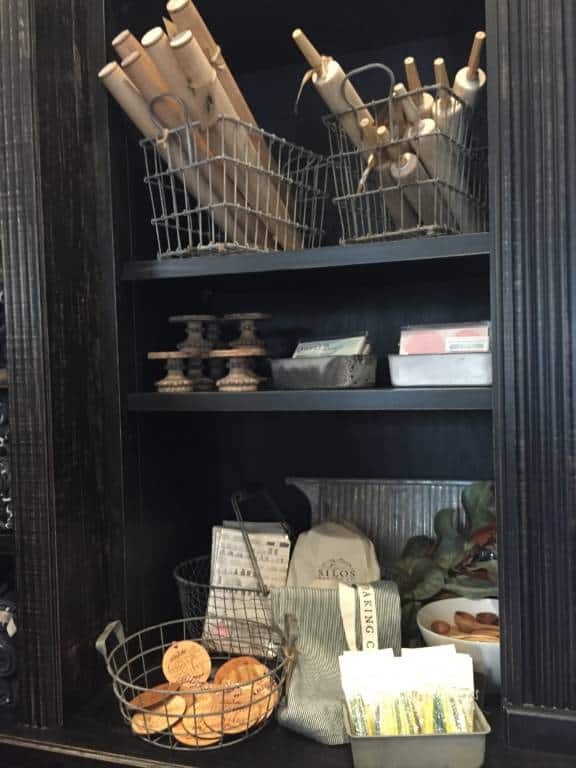 Don't feel bad for me, I still managed to spend plenty in an aggravated kind of way.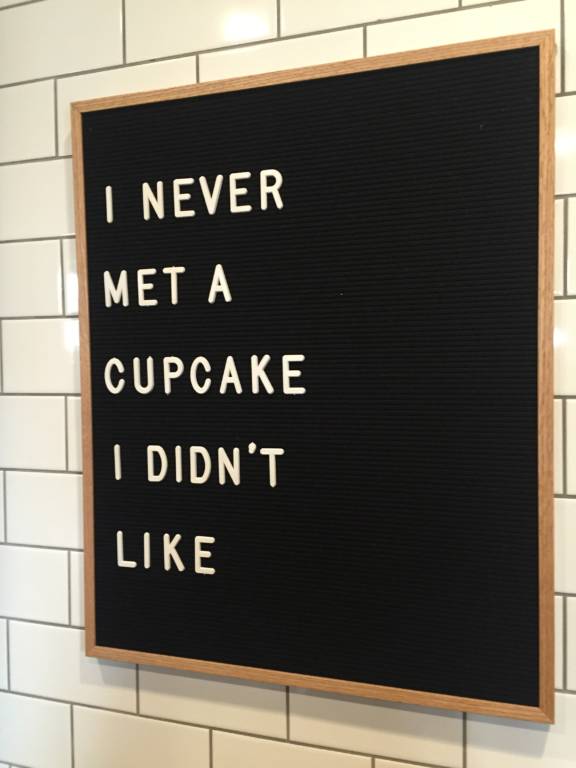 Yeah, these came home with me.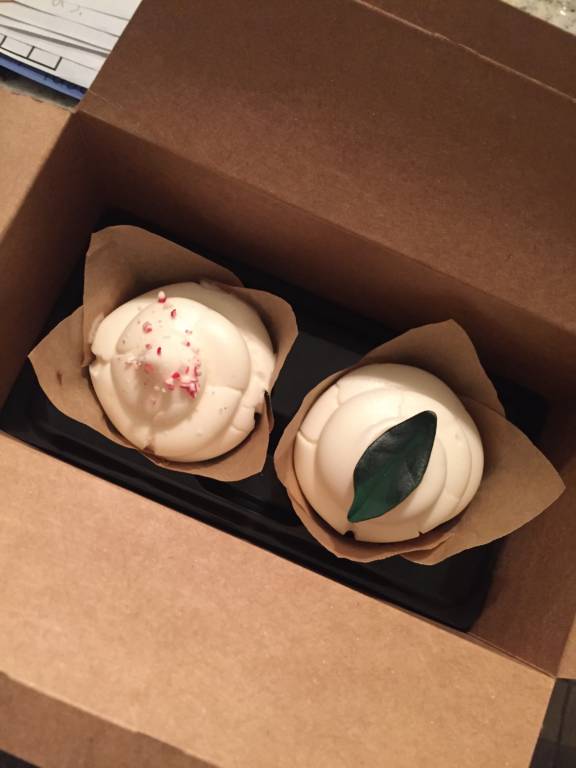 And they were DELICIOUS.
The Seed and Supply Shop is also new (to me). I was excited that it was open now. You can find it by following the trough of pretty plants.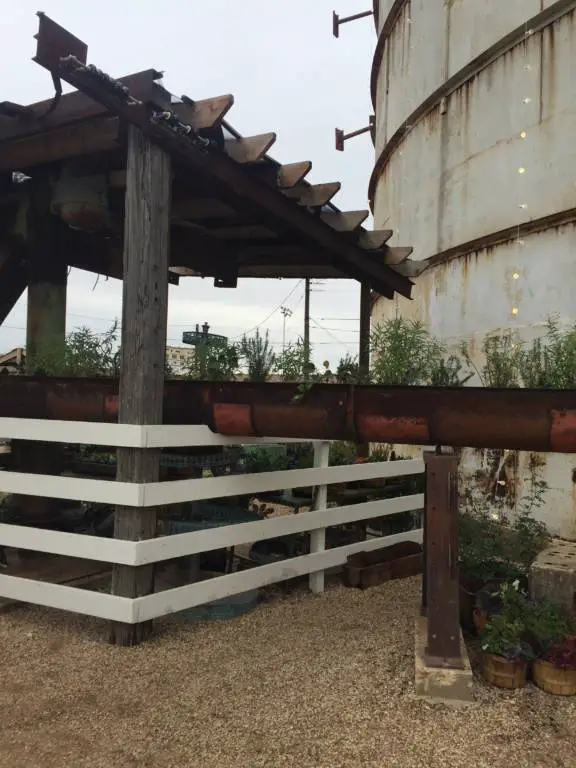 See how gloomy it was? Still shopping. Cold and wind will not deter me from shopping.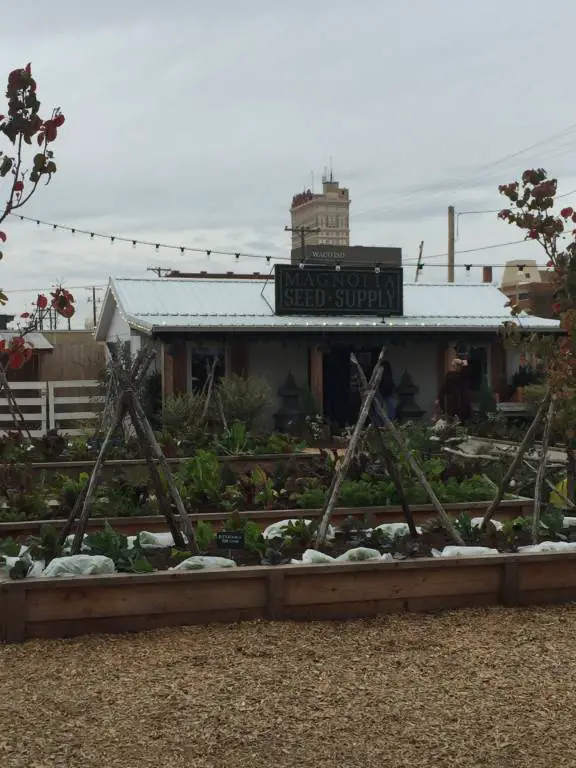 And while tiny inside, they had some great treasures! Can I have them all please?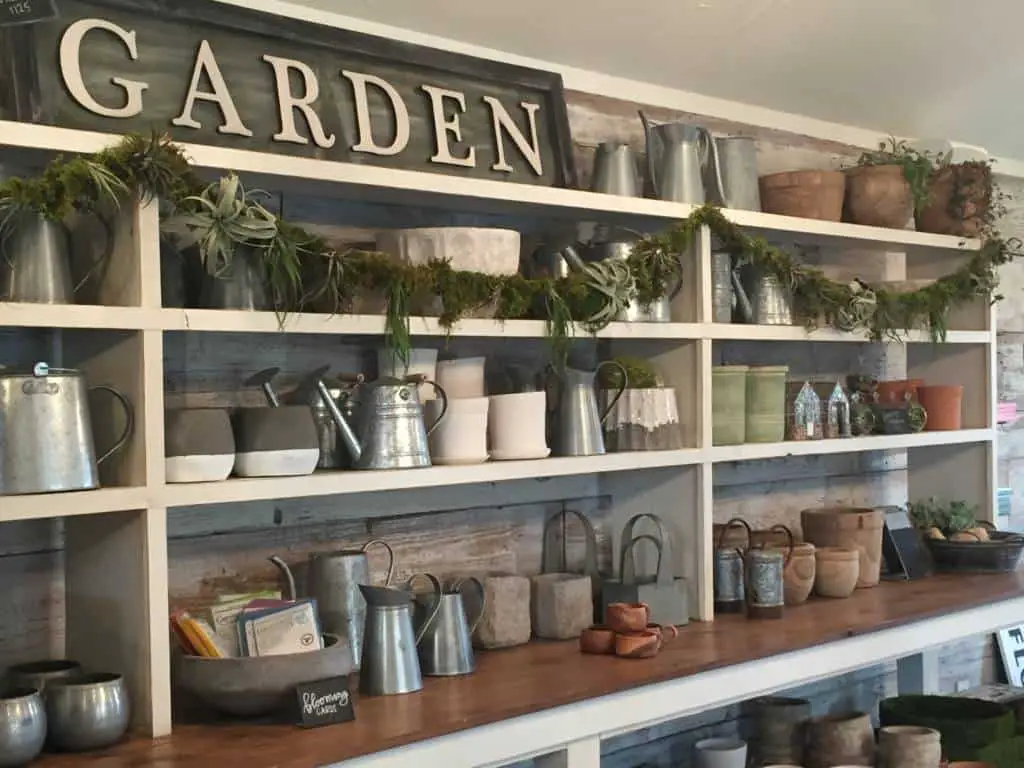 That white pot with saucer did come home with me. It has Magnolia stamped into it and feels as though its hand thrown pottery. My little Christmas cactus will love it.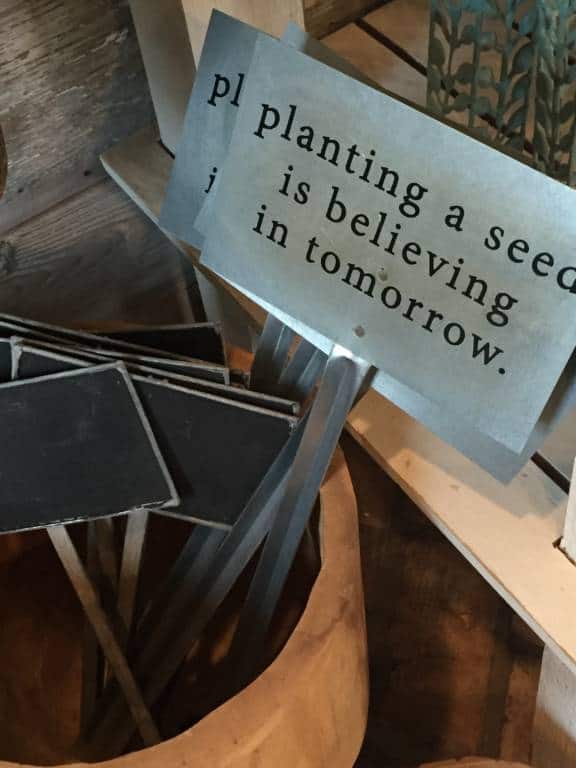 I should have bought this. I probably picked it up three times.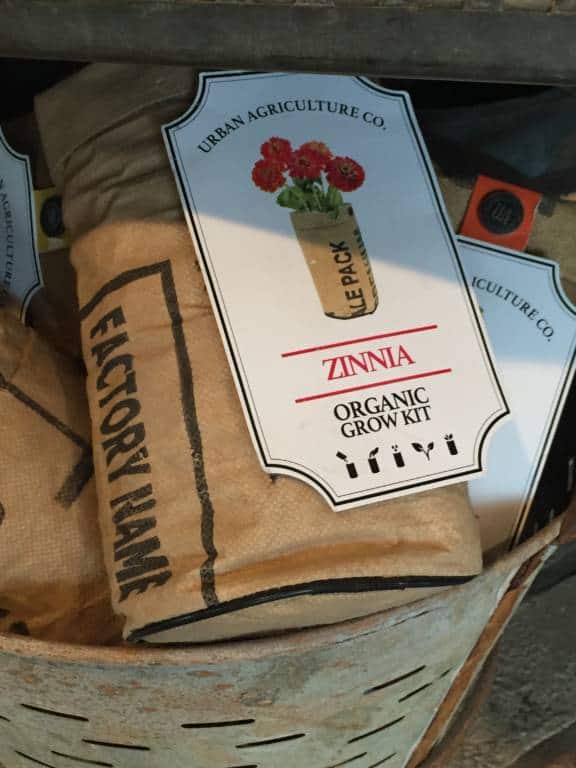 They also had a fun display of all their fairy garden items that you can purchase. The walkway features them brilliantly.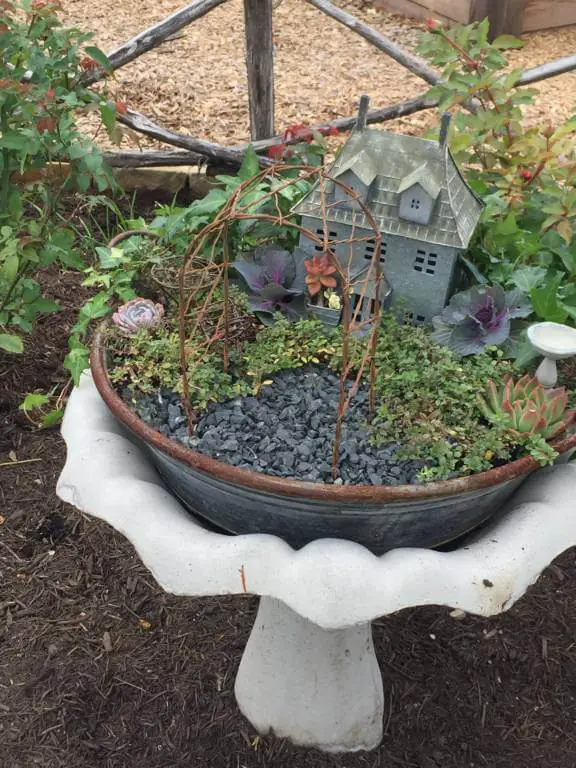 You know I'm a sucker for fairy gardens!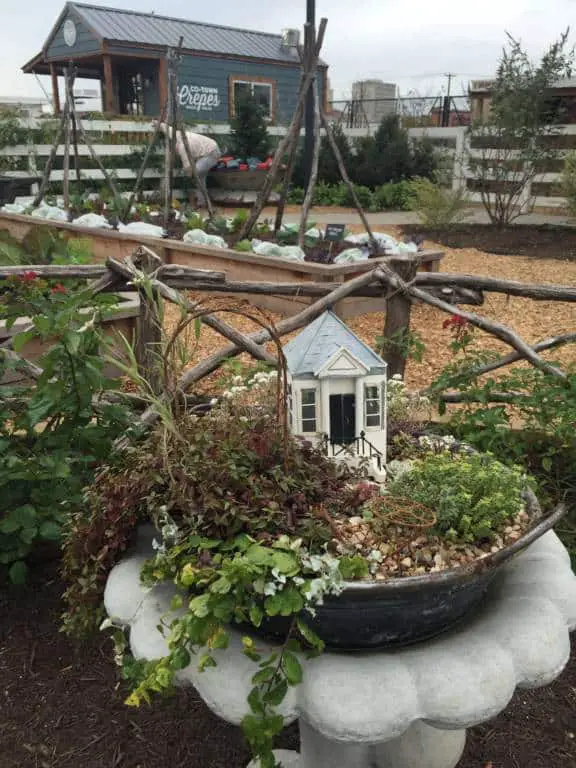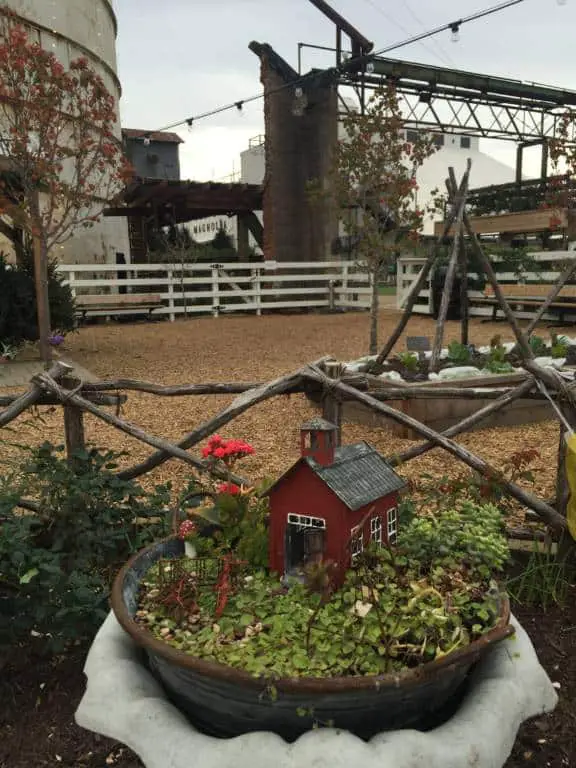 And then there's this adorable photo spot. Aren't my parents adorable? And cold?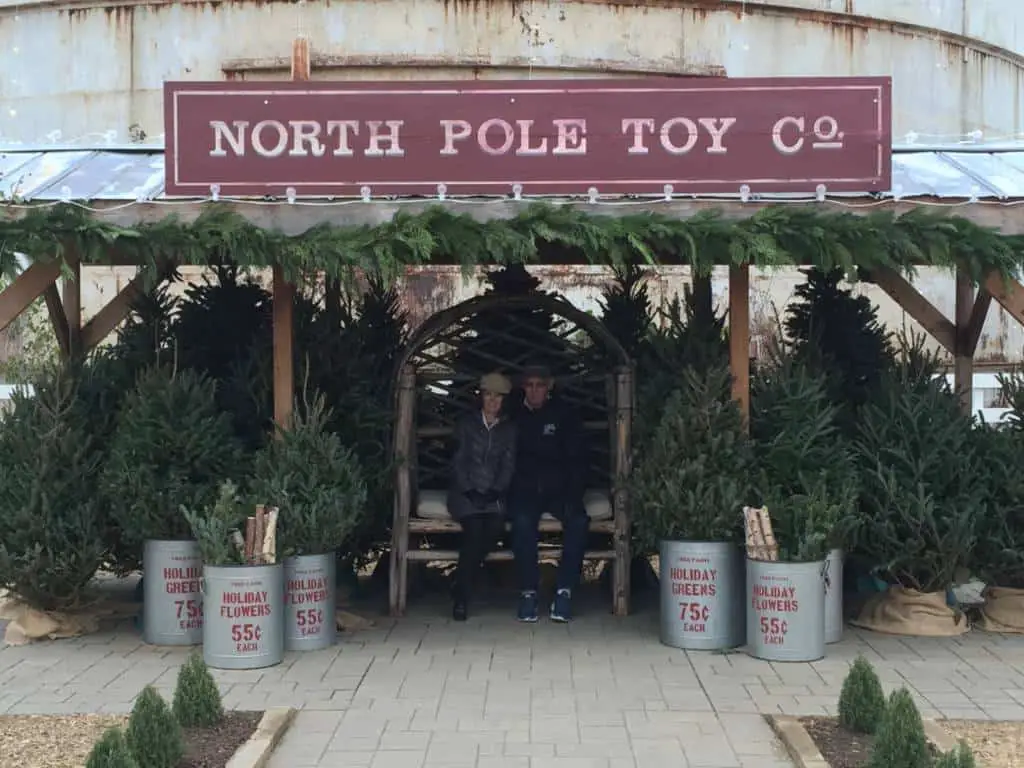 We definitely spent some time inside the shop. Another new add since my last visit is the FedEx spot. You can ship your purchases home — which made the travelers on this journey very excited and definitely upped their spend. The shipping costs were reasonable since they also offered a 20% off coupon. To ship 8 mugs and 6 vases, it was only $40ish and they arrived back in Chattanooga before my parents did!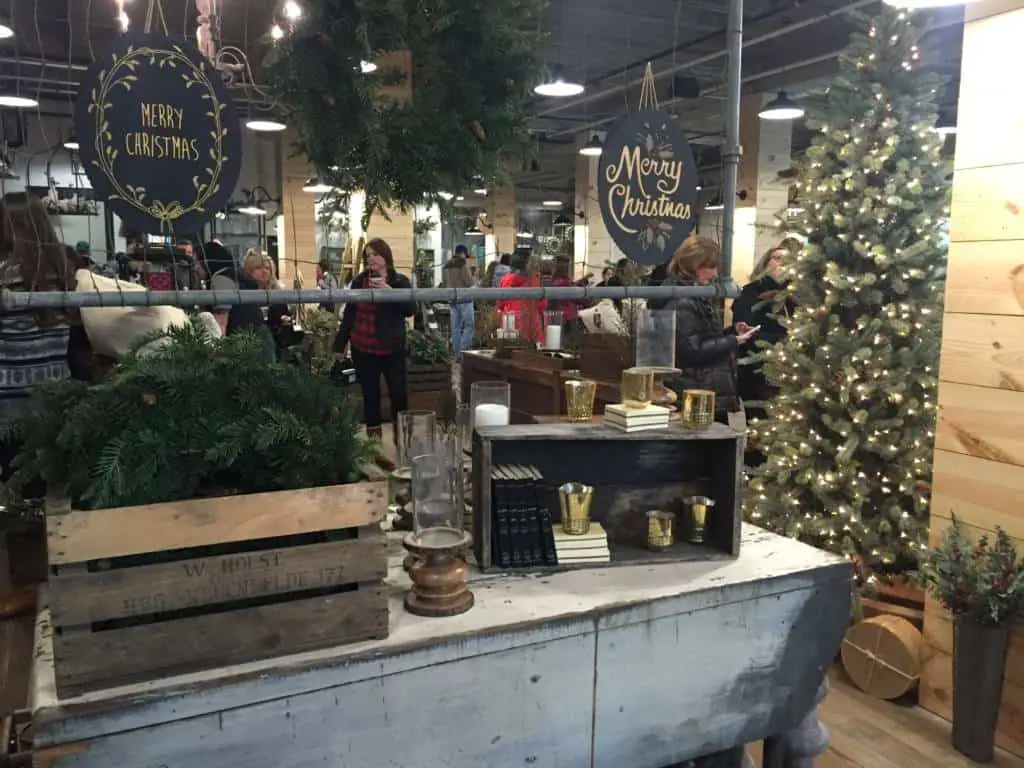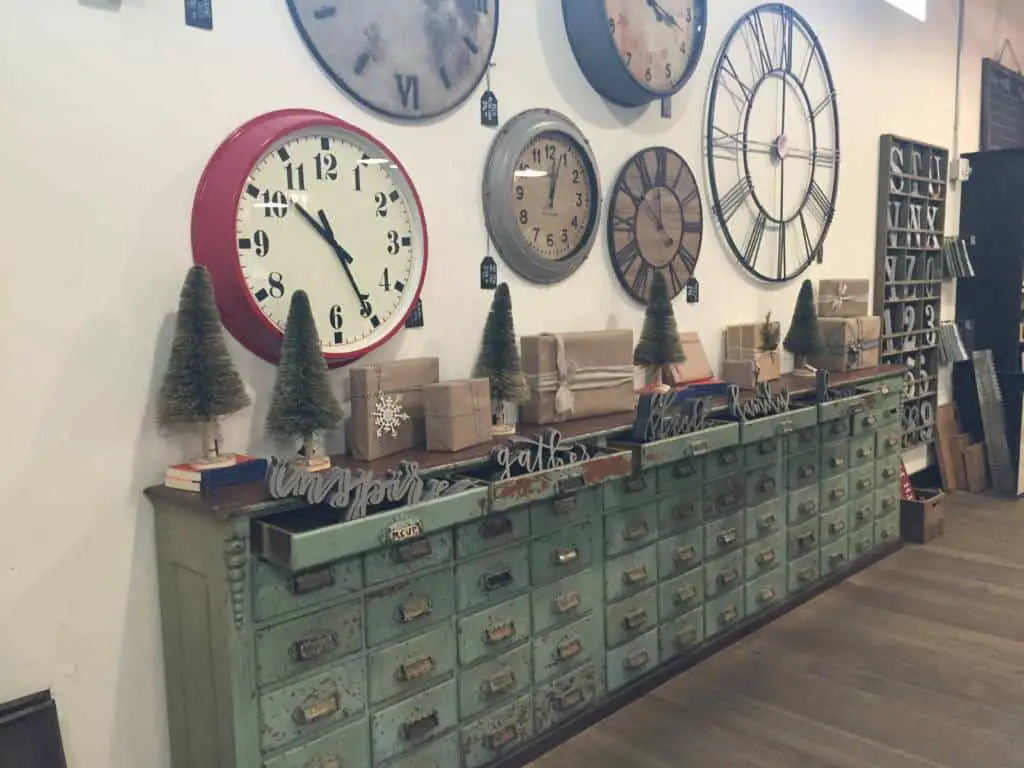 Loved this wall display. These are books with the stag drawn on them as a mosaic.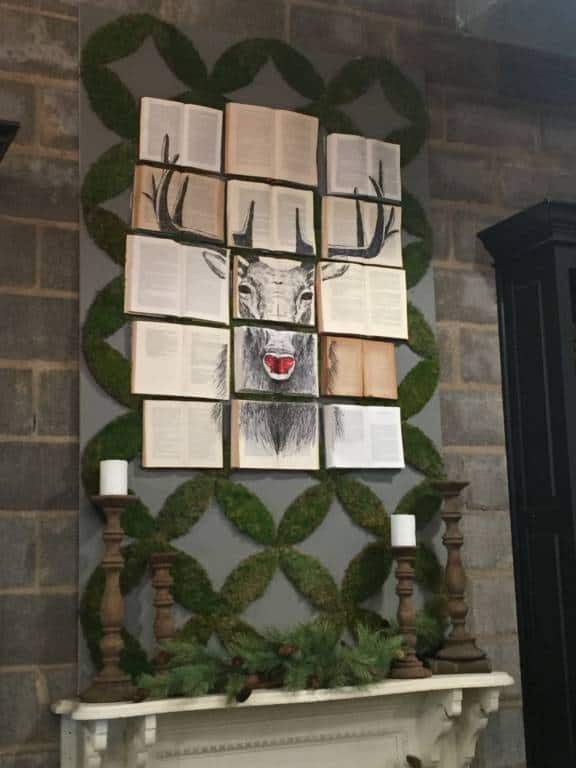 The store (of course) features some of Jojo's newest licensing partnerships like Matilda Jane as well as her paint colors.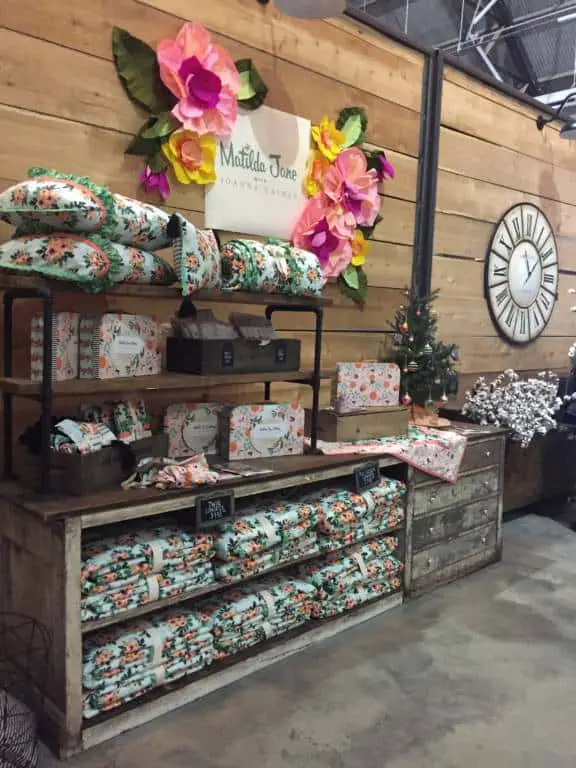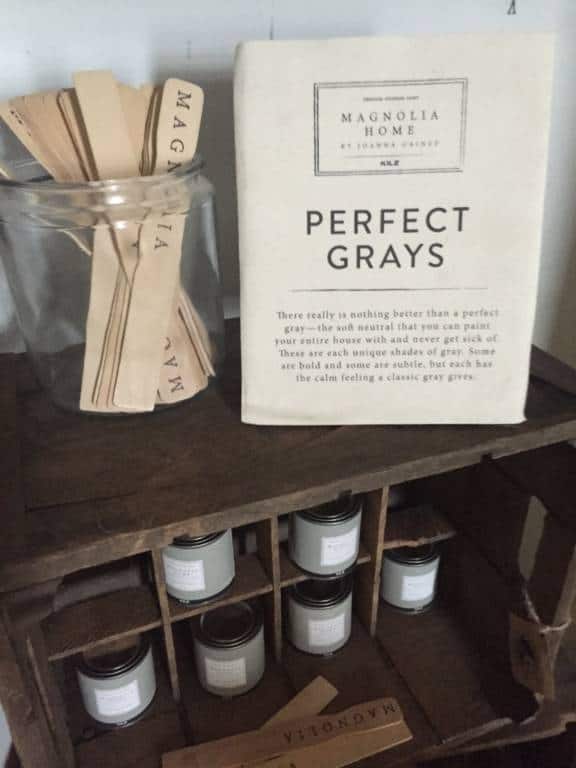 I'd love to have stayed all day eating the kettle corn (another new add), but sadly, we had to trek back to Dallas. We'll be back soon Magnolia! Merry Christmas!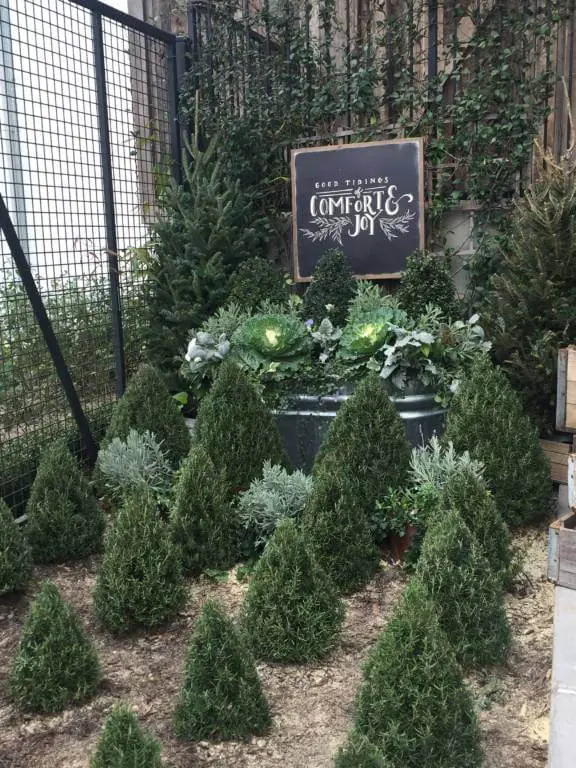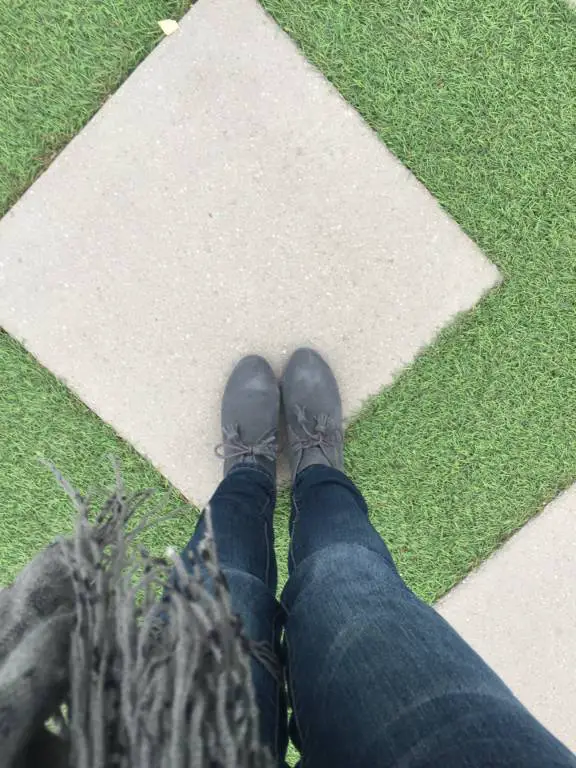 You can shop Magnolia Market online at MagnoliaMarket.com.  Interested in how Magnolia Market, and the Fixer Upper show came into being? Read my review of The Magnolia Story. It makes the perfect holiday gift!