From across the pond, I've coveted and IG-stalked these unique and personalizible housewares from Emma Bridgewater. There's something quirky, whimsical, and inherently British that made me fall in love with this chunky pottery.
But they're darn expensive to order from the US, so I haven't a one.
Opportunist traveler that I am, naturally I scheduled a visit to the Emma Bridgewater factory during our summer adventure. I felt sure it was destined to be a highlight that included a factory tour, tea, and some time in the "Demonstration Studio" where we could make and customize our own Emma Bridgewater creations to "post" back home to us.
So excited.
We were headed to the Emma Bridgewater factory in Stoke, England from Moffat, Scotland, (aka the cutest little town ever, I must go back).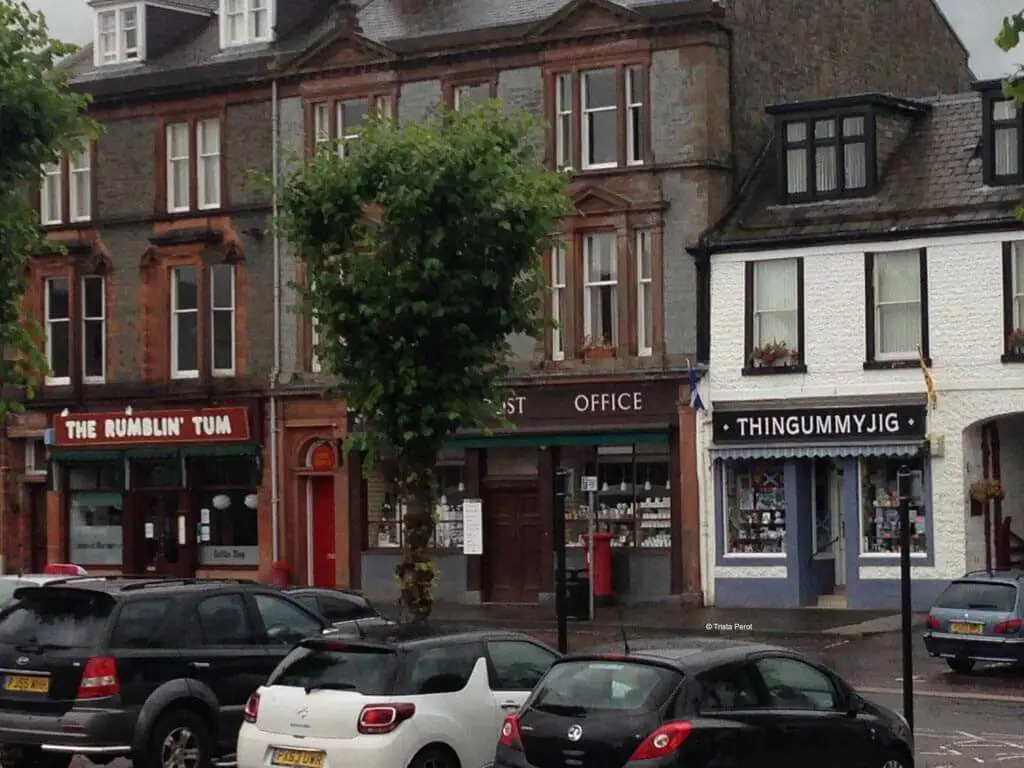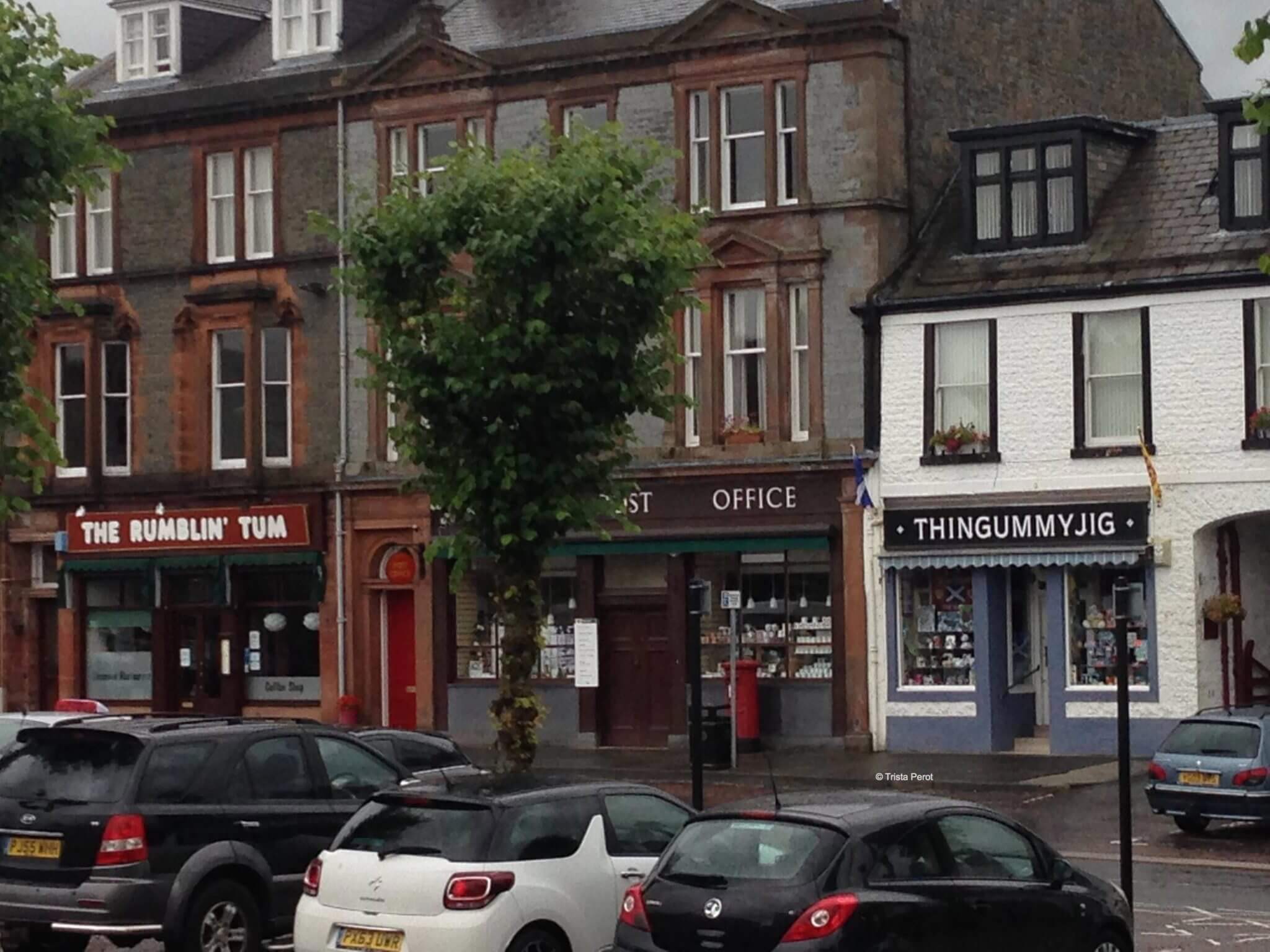 A long but lovely drive through fields of heather.
We arrived around lunch to an overflowing parking lot and loads and loads of happy shoppers with giant parcels they were proudly stuffing into their car boots. (That's a car trunk in American English.)
We eventually managed to get our yankee-sized SUV squeezed into a British-sized miniature car parking space, albeit awkwardly positioned where we all had to exit the car and push the mirrors in to make it fit. Laughing, feeling accomplished — and hungry — we enjoyed a delicious lunch in the café (they even had a great kids meal), plated on Emma Bridgewater of course. LOOK AT THAT STOVE!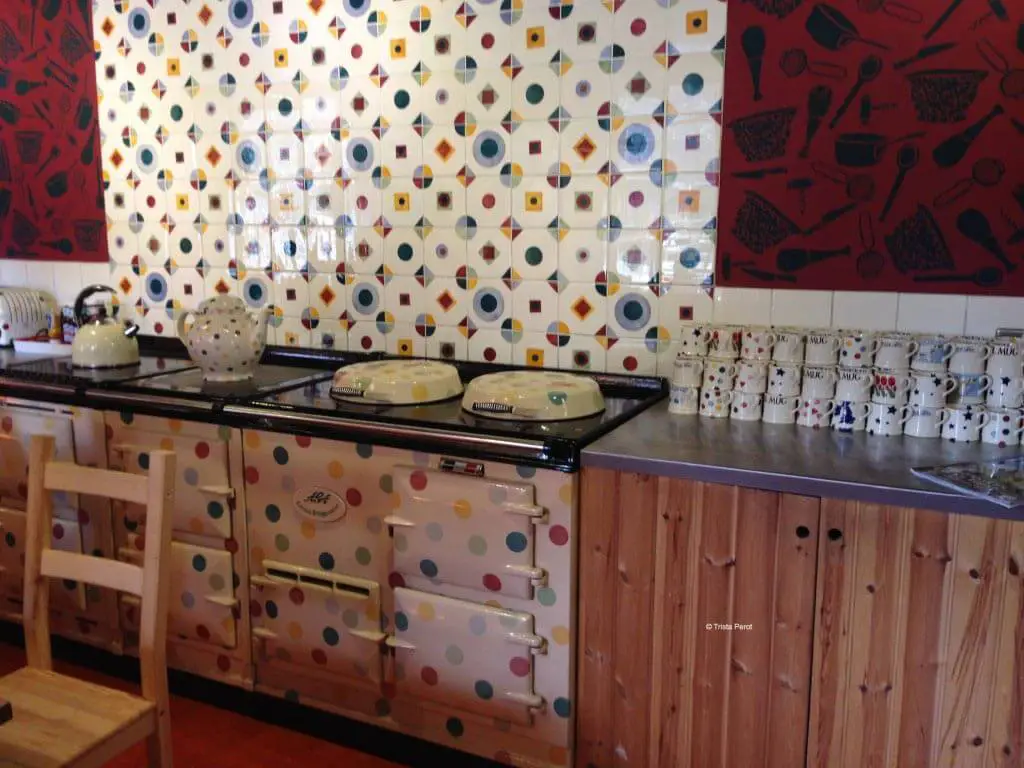 And I stole a quick peek into the outlet just to get my heart racing. I planned on doing some damage in there. Fiscal damage, not physical.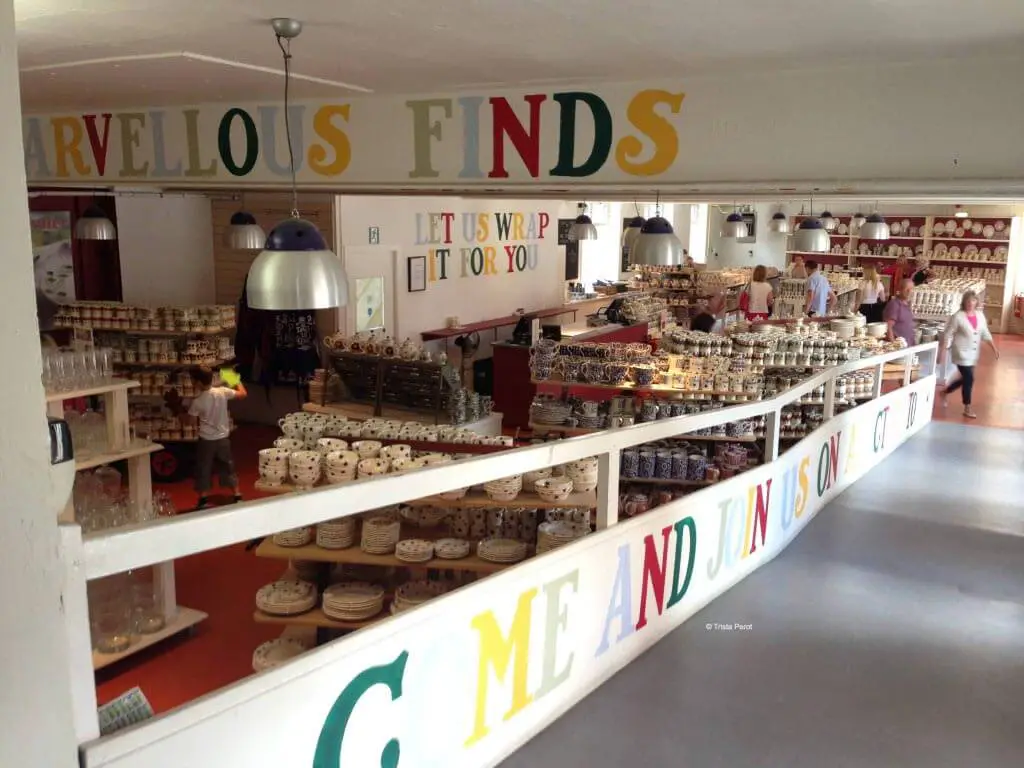 Tremendously excited at this point, (well, me and the Cupcake anyway… Big Daddy and Grandpa were not quite as enthusiastic, Gran was somewhere in the middle) we headed to the tour area.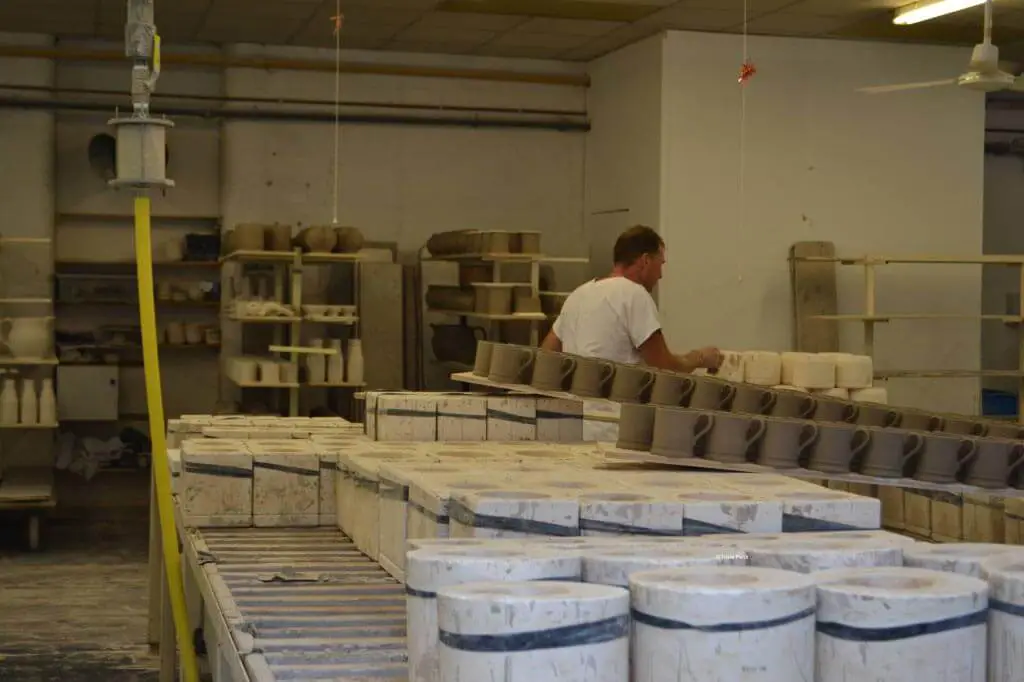 [Insert wailing violin music here.]
Apparently I misunderstood that when you buy tour package tickets online for a specific day, you ALSO have to follow up with a phone call to book the actual tour. The tours were over and we couldn't even squeeze into the "have a go" area either.
There were two very sad faced Perots.
The Emma Bridgewater people were quite kind to work us into the schedule the following day. I took a few steps towards the shoppe, but "we" (okay, clearly NOT me, but I won't publicly cast blame) decided that it would be best to see what else Stoke had to offer since we would be returning the following morning.
Except we didn't. After the stressful and ridiculously congested route to our hotel on the other side of Sheffield which took entirely too long, we had to abandon our return intent for fear of sabotaging the next leg of our journey.
[Insert crescendo violin music here.]
I WAS RIGHT THERE AND I DIDN'T BUY A THING. They even had pug mugs. I am so sad.
Argh. I spent the rest of our trip looking for that pug mug.
I have since resumed drooling over email alerts and IG photos of the signature pottery, and the Emma Bridgewater factory is definitely on my list of places to return to. The experience day is priced reasonably at only £25 pounds a person for lunch, tour, and decorator studio time PLUS  you receive 10% off purchases. Well, it's reasonable if you actually DO the tour and studio with the lunch… Otherwise it's just torutre! If you happen to visit Emma Bridgewater before I do, please grab me a pug mug, a feisty mug, and some of their new bed linens and this tea towel…
and for gosh sakes, learn from my mistake and call over to make sure you've officially booked your tour!
More photos from our countryside drive on my Flickr album here.