Thank goodness Vera Bradley keeps pumping out new products. It gives our favorite boutique, The Vintage House in downtown Carrollton, an excuse to party. Last week they hosted a three-day open house to introduce the new Vera Bradley Baby line and you know the Cucpake and I wouldn't miss the fun. And the new baby gifts are just presh.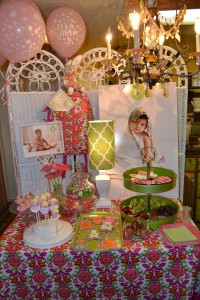 And it wouldn't be a party at the Pink House without some yummy color coordinated — and themed — treats by Jeanan. (My favorite are the cookies. The Cupcake is a cake pop kinda girl.)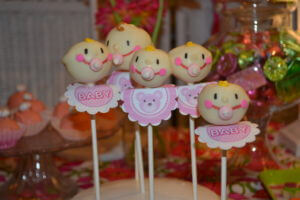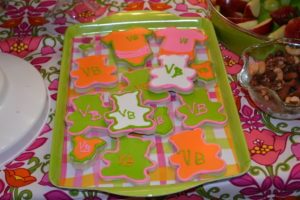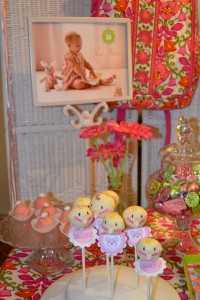 I'll just go on record here and let Vera know that I'm a little bit ticked off that they are exactly 5 years too late with this launch. Considering the Princess Cupcake can spot a Vera bag across a crowded mall, she was destined for the oh-so-cute baby clothes and accessories, but alas, she cannot fit into the wee booties and bibs.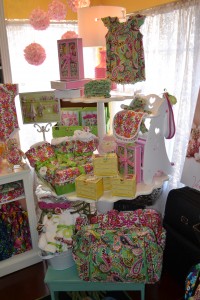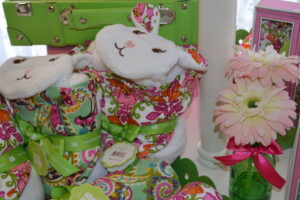 Baby is not completely a new concept for Vera Bradley, in fact I carried a Vera Bradley baby bag when the Princess was born. It was my very first Vera Bradley bag and it was given to me by a sweet family friend (Muah, love you Markay!). I'll also confess to still using it, sans diapers. I love all the pockets to keep the Cupcake's many toys, clothes, shin guards, soccer socks and miscellaneous Barbie collections that we HAVE to bring with us, separate from my grown-up stuff.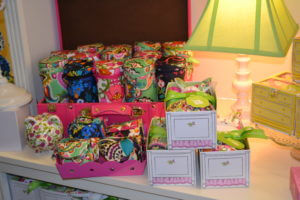 While the Cupcake's onesie's days have gone to the wayside, she'll never be too old for the adorable bunnies (think… Easter Basket!)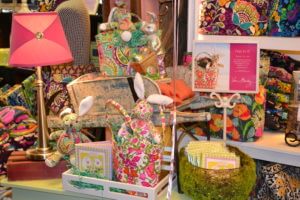 and I vow to make the baby bottle keeper work for her soccer water bottles. I hate getting all the bottle sweat on everything, this will help keep  her drink cold and my stuff dry. A win-win for us both.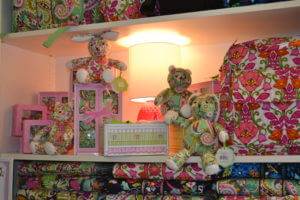 But the Pink House isn't all quilted purses and sugary sweets. They've got a huge selection of things you can't possibly live without, and always the on trend gifts and accessories in Dallas. Including this fabulous new jewelry line called Lenny & Eva. Pick your bracelet, necklace or keychain, your sentiment and charms to create your own meaningful jewelry. I adore this!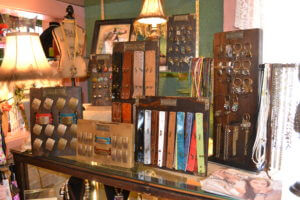 If you've not been to a party at the Pink House, you're missing the fun (and their new gorgeous chandelier). Good thing for you there's another one this Thursday for the Vera Bradley Summer launch!  And that means there will be a fabulous C-Star cake to gawk at too.