Subscription boxes are all the rage these days, even Amazon has an entire section dedicated to them. When they first launched, there were only a few available but I was over-the-moon excited to find an Amazon crafting subscription box and I signed up for it in about 2 seconds flat. The way these monthly boxes work is just like a subscribe and save for other products you use on Amazon. You can cancel or skip a month at any time. You manage it from your profile dashboard. You can also find the detail in your order history, with a link to manage your subscription. There is everything under the sun available to subscribe to — socks, beauty products, food, kids games, and SO MUCH MORE.
View all Amazon Subscription Boxes
Now that I've received several boxes of crafting kits, I am going to share and unbox them with you. Keep in mind that I have no idea what the sequence is for the boxes. For example, if you joined the same subscription today, would you receive the same projects in the same order? Or would you receive what everyone else who had previously subscribed gets that day? I'm feeling a little guilty that I may be spoiling the surprise for you! I can solve that by suggesting you do what I did – open the package without making the craft, hide it from yourself, and then it's a surprise all over again!
Anyway, I had already opened the first two months of kits I received but put them away without making the craft. NOTE: That is no reflection on the quality of the package, but it does speak to how busy my life has been lately. 
 When I made this video, I didn't even really remember what was in them so it was as much a surprise for me as it is for you.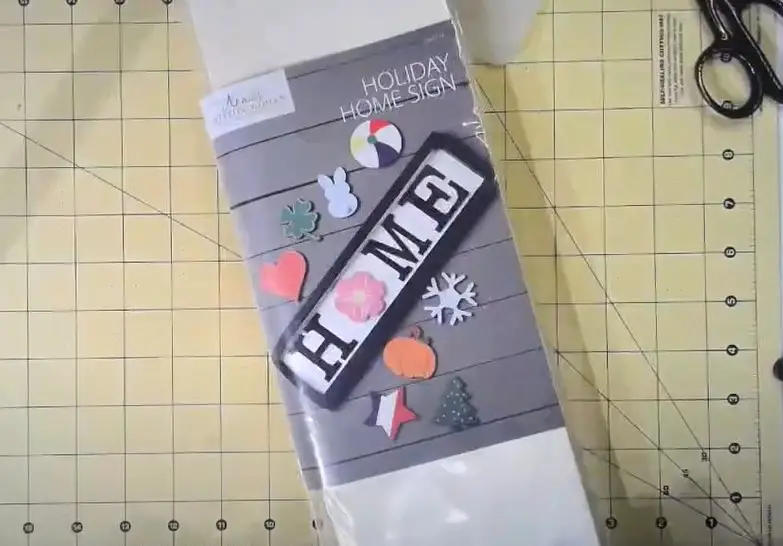 The first month's craft kit that I received was in a long, skinny package. It turned out to be a cute seasonal "HOME" sign with changeable shapes to swap out with the O depending on the holiday. There are shapes to represent Valentine's Day, St. Patrick's Day, Thanksgiving, Christmas, and more. Some of the shapes are more seasonal than holiday-specific, like a beachball for summer and a snowflake for winter. The kit includes paints, glitter, and there's even an instruction booklet. This is a super cute miniature version of what I see so many people putting on their porch.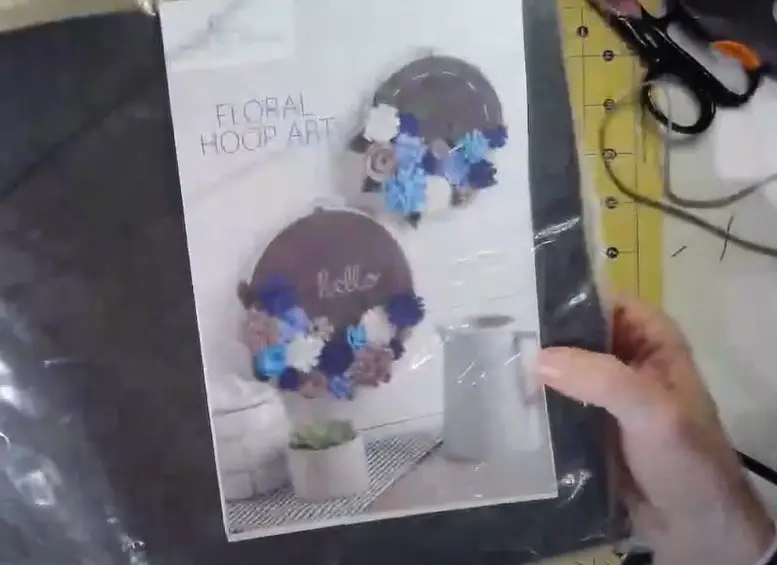 The second package arrived a bit busted up and with an elastic band around it which had me super concerned that it might be missing pieces. Luckily, everything inside was packaged together and nothing was broken so that's good! The craft inside was called, "Floral Hoop Art" and again there's an instruction booklet as well as a slip of paper advising how to access Annie's Kit Club digital content. I presume there is a video explanation on how to make the craft.
The kit contains threads, felt, a needle, chalk, two wooden hoops, and the word "hello" printed to use as an embroidery template.
So far, I am loving this craft idea and how complete the packages are. Even the colors are perfect for my house! And because they contain everything you need, I'm thinking these are perfect to take on vacation. They'll pack small and I don't need to worry about forgetting supplies. 
The last package for today contains everything you need to create a collection of beautiful handmade cards. The picture on the front of the kits shows cards that say, "You're One of a Kind," "Hello Sunshine," "Smile," and "Thinking of You," but there are more options inside including stamps saying, "Thanks a Bunch," "Enjoy Your Day," "Sending Hugs," "Have a Great Day" and more thoughtful statements.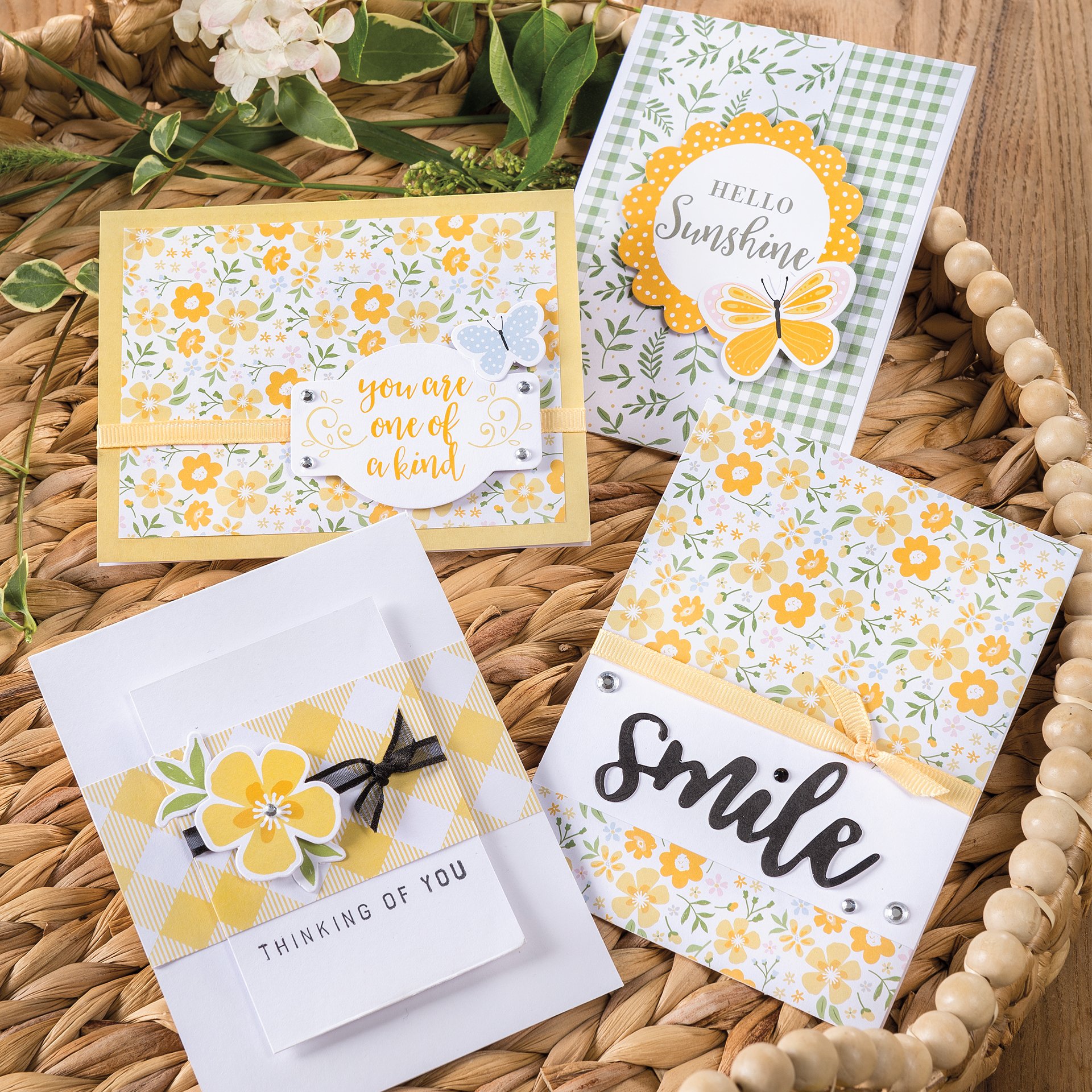 Included in this package is a stamp pad, ribbon, spacer dots, cards, envelopes, patterned paper, punch-out shapes … this is really so cute. If you are my friend, prepare to get a card! Again, the instruction booklet appears to be quite thorough and fun.
Okay, even though I haven't made my kits yet, I have to say I am a big fan of Annie's Kit Club! I love all of these. Now that I've got round to opening them, I can't wait for the next one!
If you are an Annie's Kit Club member or indeed, any other crafting subscription, or Amazon subscription,please tell us about it in the comments below or hit up my Facebook comments.