Maybe it's the loss of travel opportunity during these nutso times. Maybe it's just wanderlust. Maybe it's just that I love to make cute things…. But my most recent project for Craft Exchange was these adorable "travel wees."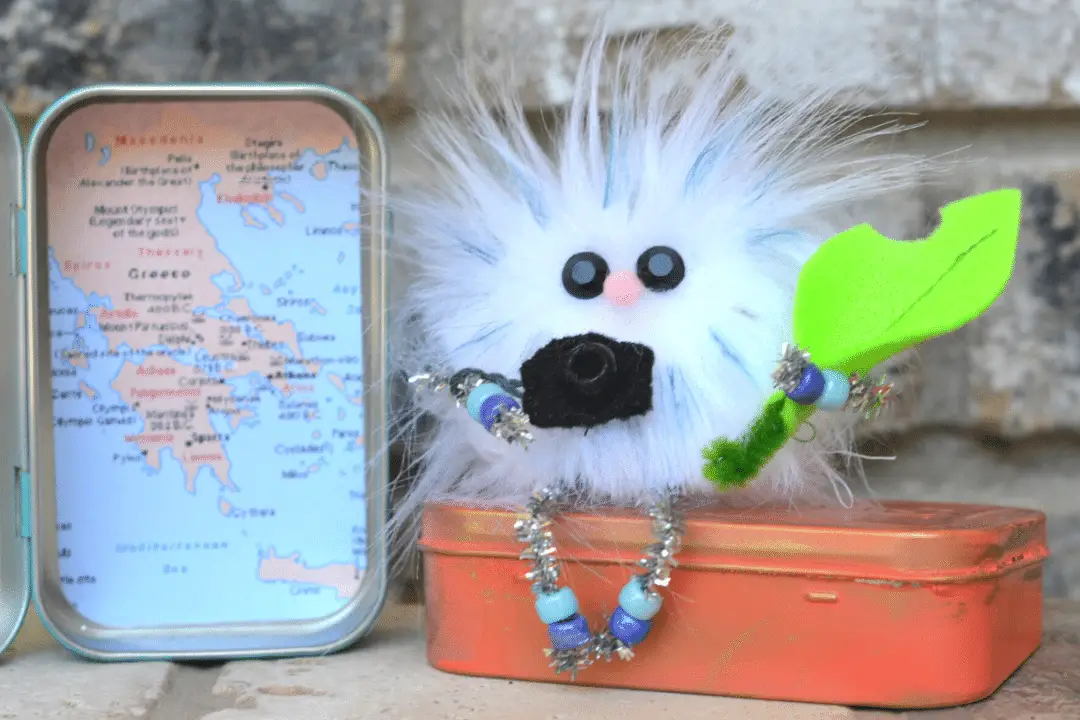 What's a travel wee? Honestly, I have no idea. I stumbled across them on Pinterest and fell in love with their undeniable cuteness. Do they have a purpose, other than to elicit smiles of the maker and receiver? Probably not, but I did enjoy making them immensely.
I can't take credit for the idea of these or even any part of their design. I downloaded the instructions from Etsy here. And they are REALLY good instructions so I'm not even going to give you the details because it's 100% worth supporting the original artist Larissa Holland of mmmcrafts. I took her instructions a little further, however, and modified their travel tins a bit – which is not something she included.
Before I explain that though, I need to share with you why I made them. For years I've been in a crafting group and this was my project for June. The theme of this round of Craft Exchange was Greek Gods in anticipation of the Olympics that were scheduled for July. (Thanks Covid-19 for ruining that too…) And while these fuzzy little boxes of happy certainly don't look like your typical Greek God, I did name them after Tyche (the instructions have different names). When I googled, "Greek God of Travel," her name came up, but it turns out that she's better known as Fortuna who is the daughter of Aphrodite and Zeus or Hermes. TBH, I'm unclear on how that could be confusing but whatever, all families have drama. She's also the Greek God of fortune and prosperity which we could all use a bit of during this mess of 2020. My goal was to give everyone a smile and fuzzy friend – with Greek inspo.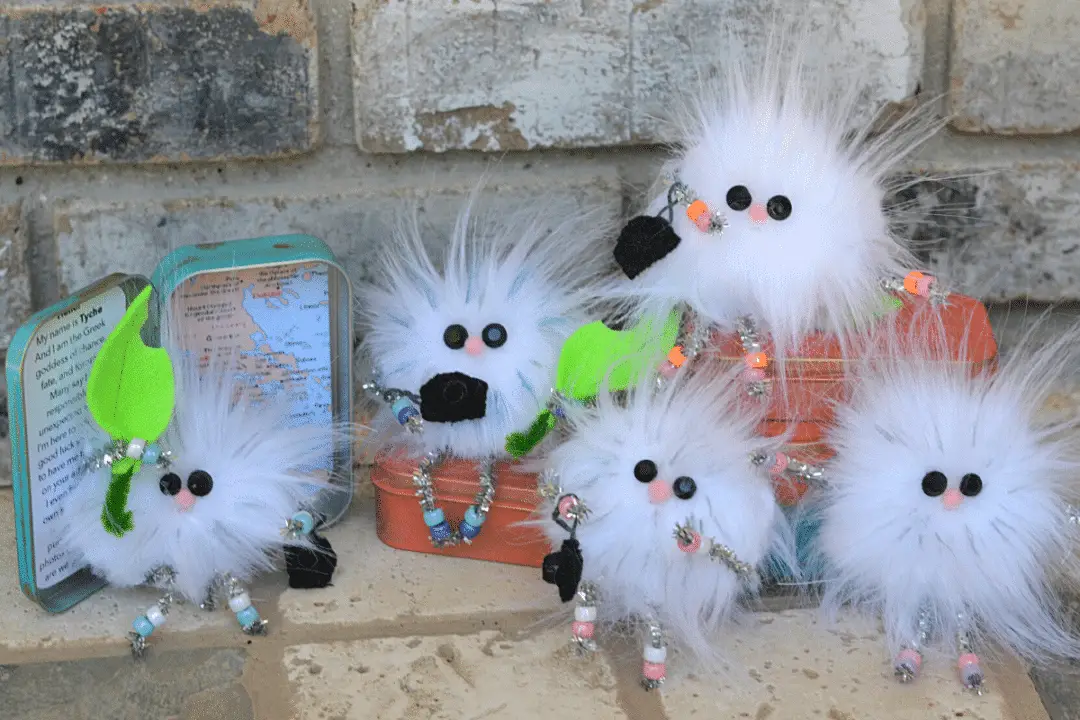 The Travel Wees fit inside an Altoids mint tin, so yes, I have jars upon jars of Altoids in my kitchen because I needed only the "curiously strong" tins they are sold in. I painted my tins with Rustoleum paint – the double coverage kind. I oversprayed for sure, and let it bake in the sun. The result was a crackled finish, which turned out to be perfect for an ancient Greek theme.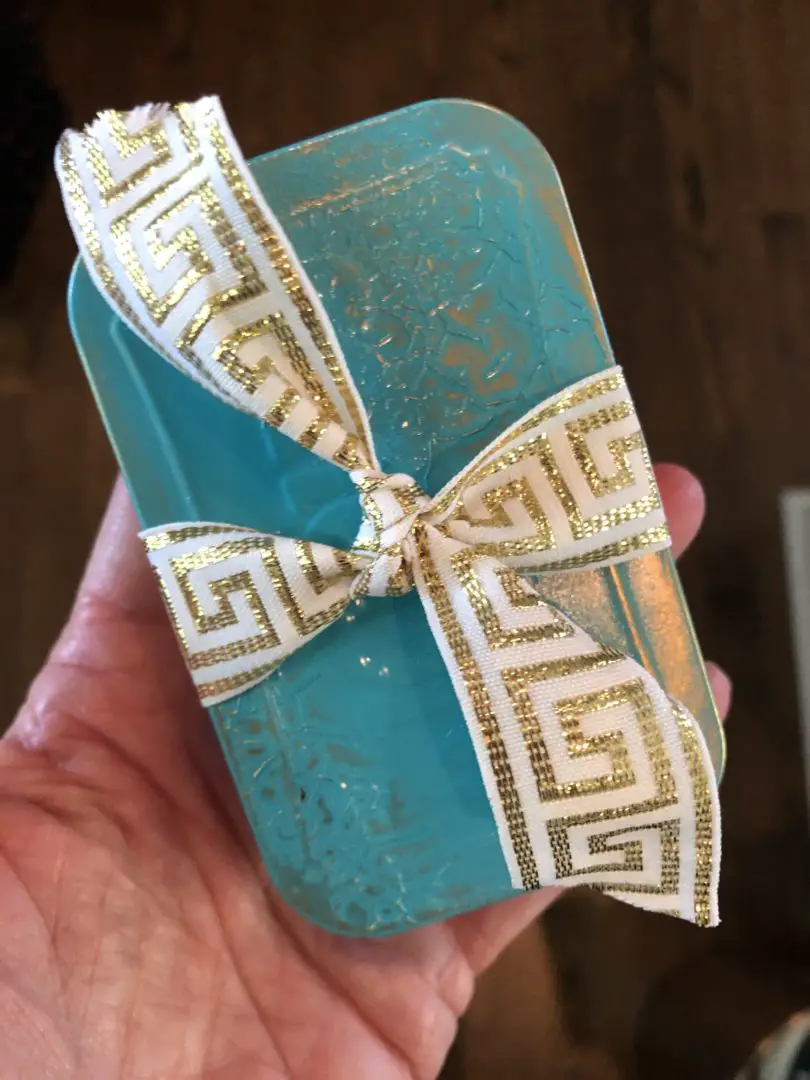 After they were dry, I applied a gold rubbing finish to the edges and randomly around the tin to make it look even more aged.
On the inside right side (the side the wee sits on, the deeper side), I used an ancient Greek map that I found on the internet. I printed it on cardstock and cut it to the size of the tin. I used a corner rounder to mimic the edges of the tin. Then I glued it down with Elmer's super strong glue stick.
For the left side, I used some of the language from the Travel Wee pattern but modified it for my Tyche story. I also printed this on cardstock and glued it in place like the map.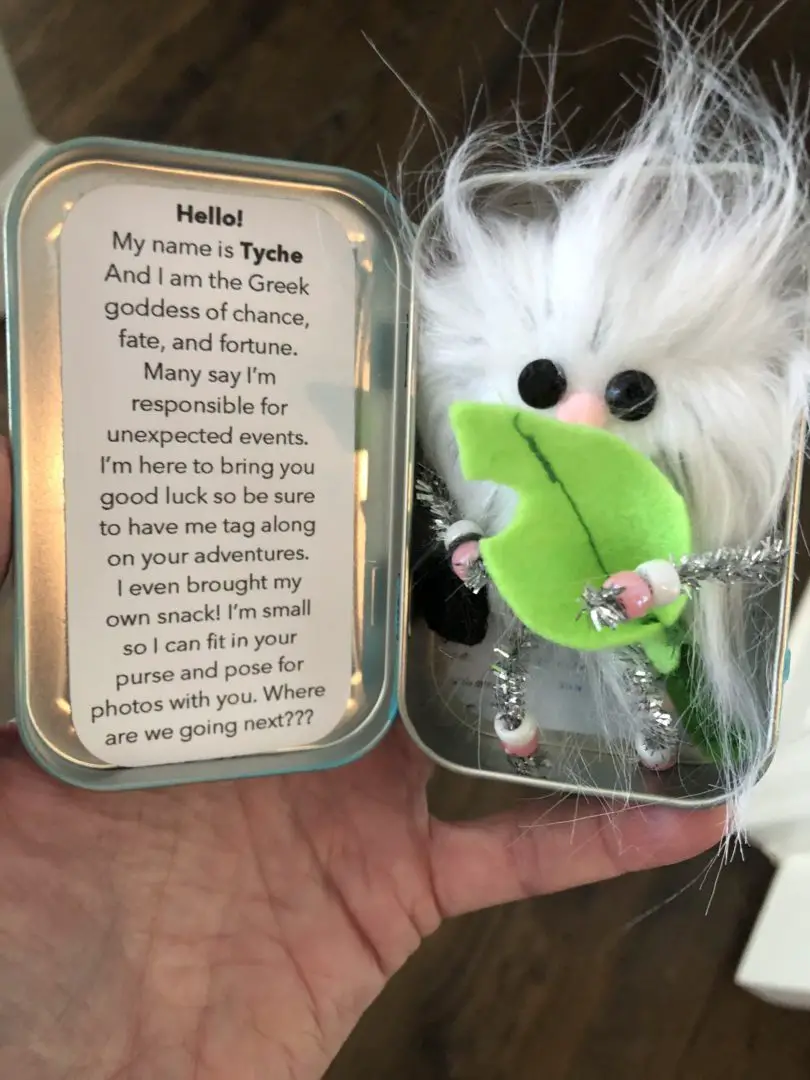 Lastly, because this was a Greek theme, I found the perfect gold ribbon on Amazon to complement it. Once my travel wee was ready to climb inside, I made sure it stayed shut using this gold-threaded ribbon.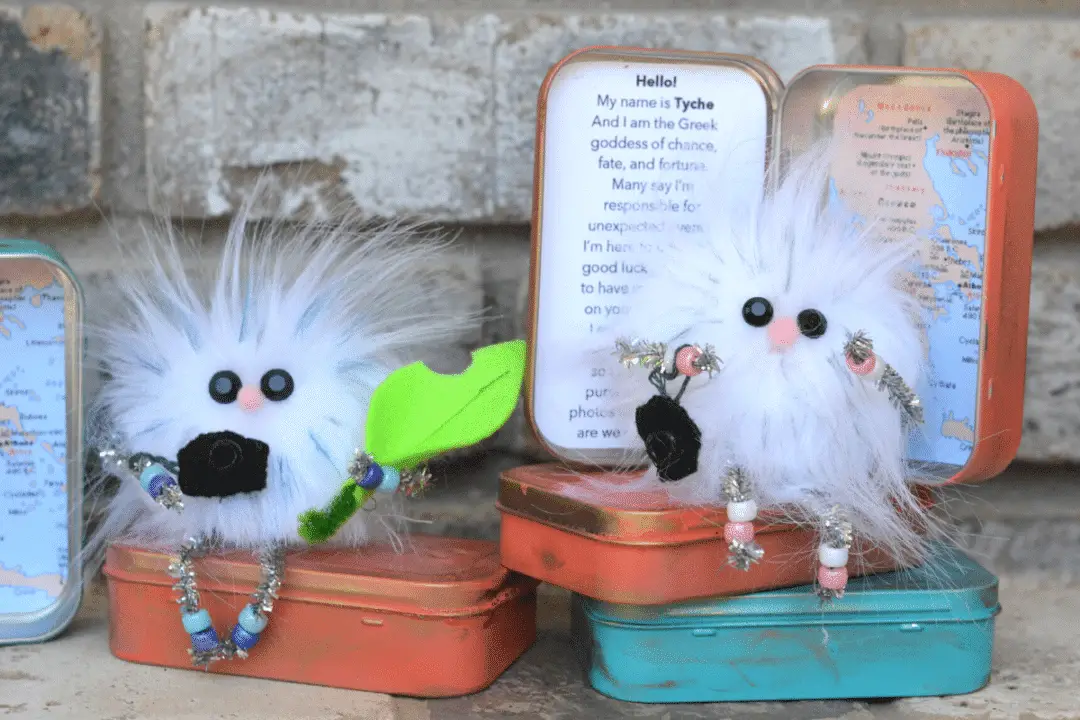 Probably my favorite bit about this craft was the tiny camera. I couldn't love that part more.
Are you inspired to make a Travel Wee? I'd love to see yours! Tag me in your photos. 🙂