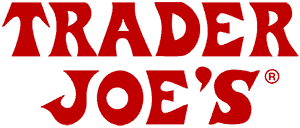 It's always fun when family comes to Dallas to visit and we get to introduce them to some of our amazing retail opportunities. This week we have Gran and Grandpa in from Chattanooga and among our list of places to indoctrinate them to is Trader Joe's. Sadly, their closest Trader Joe's is hours away in one direction, and hours and hours away in the other, so it's strategy to make sure they fall in love with the unique, impossible to find, delicious and addicting foods and therefore Gran and Grandpa must come back just to get their fix.
Trader Joe's is never a pop in and grab something trip for me – we live too far away and sadly most of the time we can't even get anything refrigerated because it's just one of many stops on our way home (and no, I never remember to bring a cooler). My personal favorites are these chocolates that don't make it home they're so good,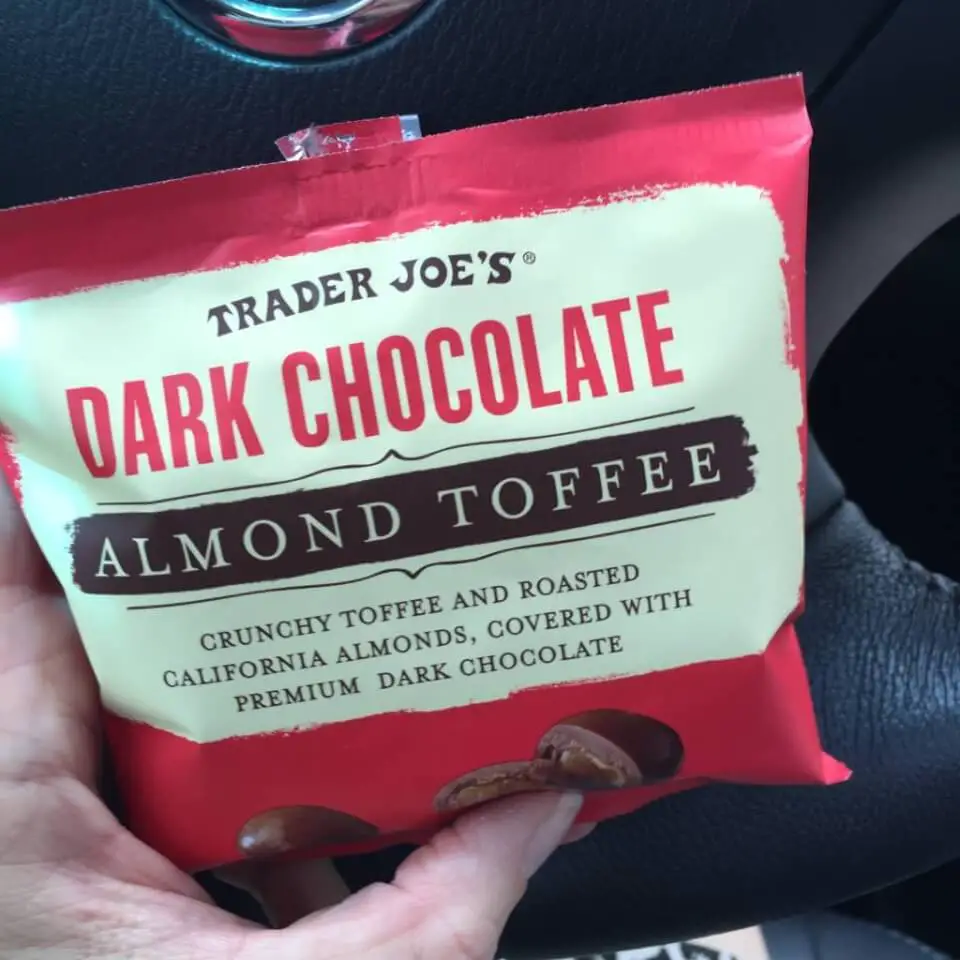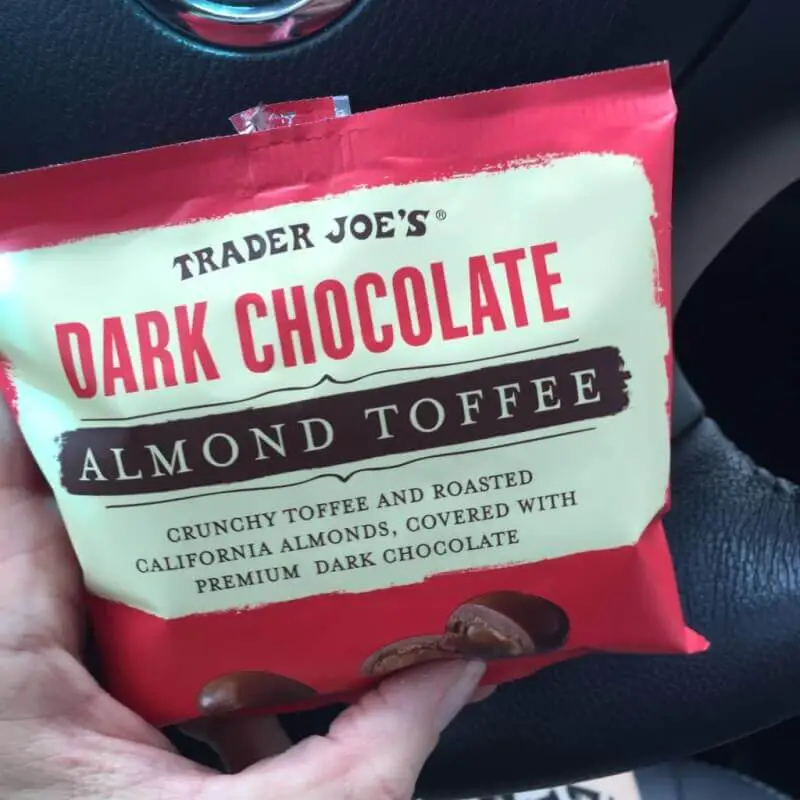 and I just love their floral displays.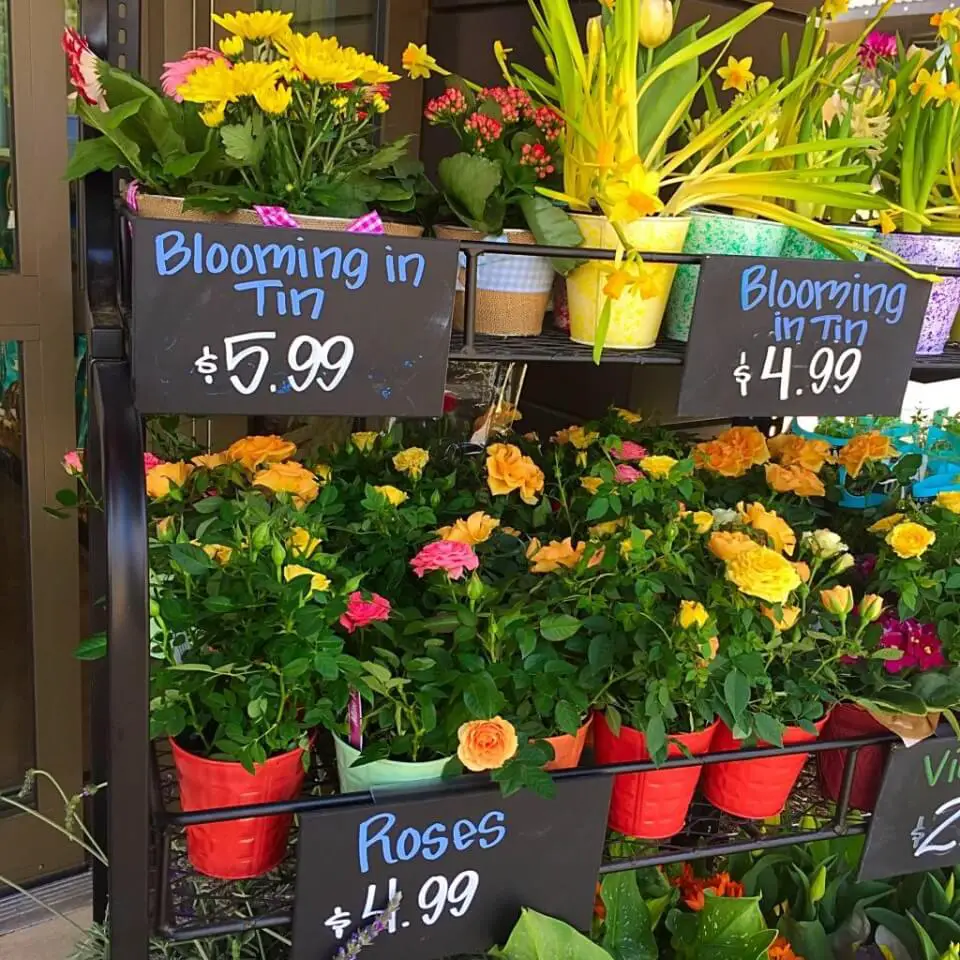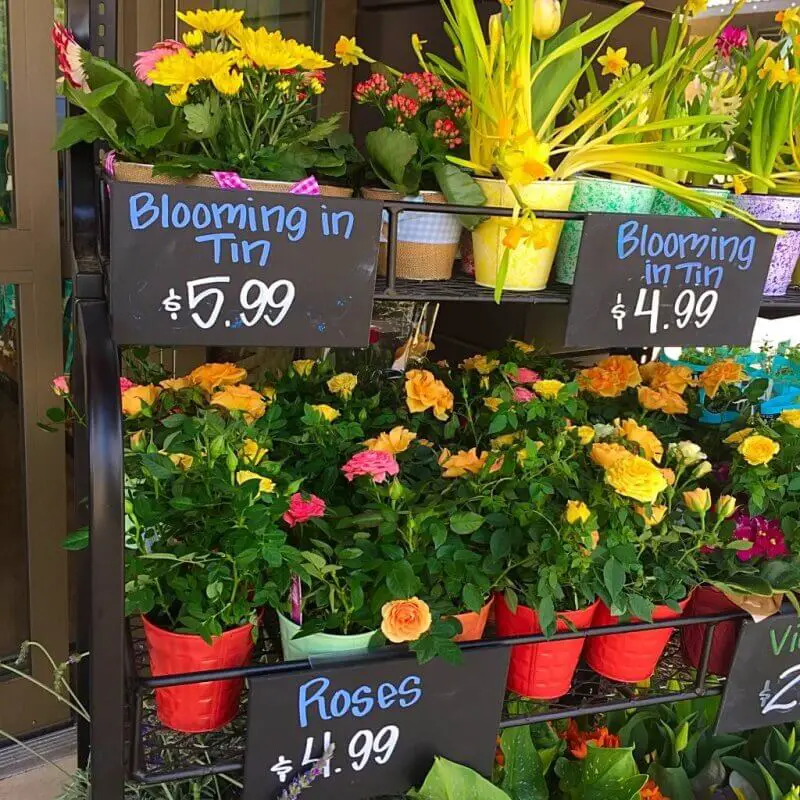 But like I said, I'm a fly-by shopper so to make sure we don't miss anything fabulous, I consulted my many Trader Joe fan friends for suggestions and viola! These fab suggestions are mine to share.
In case you've never been to Trader Joe's, this would serve as a handy list that you might want to tuck away for your first visit so you don't miss out on the good stuff! (Don't forget to pin it!) Here is — by reader' choice – your very top 4 things to get at Trader Joe's. Just commit these to memory and it will be a successful shopping trip whether you get anything else or not:
Cookie Butter
Orange chicken (frozen)
(Fill in the flavor) and cream yogurts
Organic produce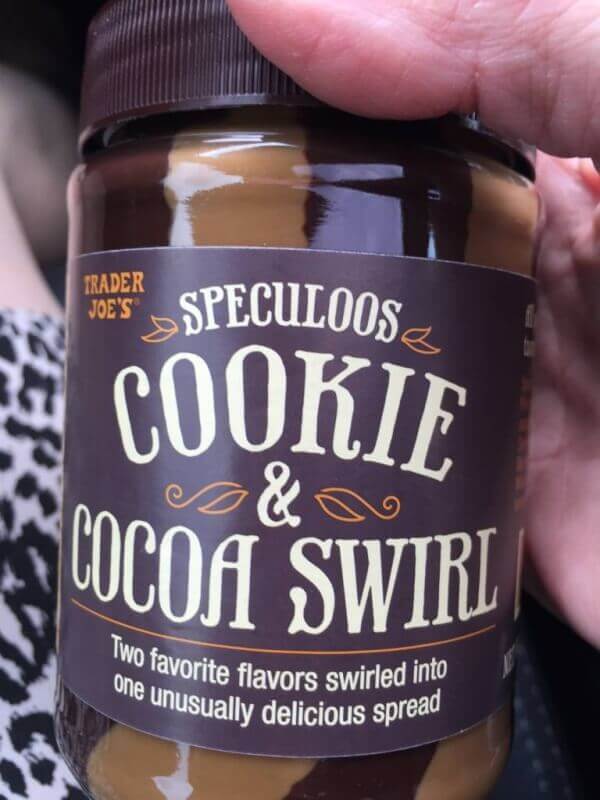 I received a lot of great Trader Joe's must-buys from my friends, so heed their advice. Hint: if you go to the Trader Joe's website, you can build your printable shopping list:
Yogurt! The mango and cream, blueberries and cream… All the ____ and cream ones!!! Kids love the bagel chips, macaroni and cheese balls (frozen), and the frozen pasta for a quick meal.
Frozen breaded chicken strips. We can't live without them. I second the (fill in your favorite flavor) and cream yogurts, these are an every single morning staple. Chocolate covered almonds with sea salt and turbino sugar. To
die for.  Also, choc peanut butter covered pretzels. TJ's has the most economical prices on nuts and dried fruit and nice cheese. We love the freeze-dried fruits particularly the mango. The sunflower seed butter is excellent especially if your kids can't bring peanut products to school. Low sugar jams are also a staple around here. And frozen fish. We shop there a lot, clearly.
Brown rice in the frozen section. The. Best.
I like their canned coffee, especially the winter roast. (Obviously not available until November)
Chocolate covered pretzels and their potato salad
Cookie butter ice cream!!!!!!
Cookie butter, crunchy almond butter (theirs is the best hands down) and cracked wheat sourdough bread.
Maple leaf cookies – taste like you are eating pancakes and smell so good.
Cookie Butter, Naan, dozen orange chicken, Joe Joe cookies, kettle corn, any freezer dinners. I'm not a frozen food girl, but TJ's are great.
The frozen orange chicken is stupidly good!!!
I get all my pantry staples and more (all organic) there and save so much compared to our supermarket.
Blueberry Vanilla Goat Cheese! :: turns car around ::
(Cookie butter) Even better on TJ's old fashioned graham crackers … yummm
They have a really good lavender salt bath scrub and coconut body butter.
Love their mini frozen appetizers. Perfect to have in the freezer to pop in when you need a quick appetizer. Mini chicken pot pies and delicious. It all is, hard to go wrong
Some of the best organic prices around! Try the organic blue corn tortilla chips!
So tell me… what are your favorite Trader Joe's Must Buys?