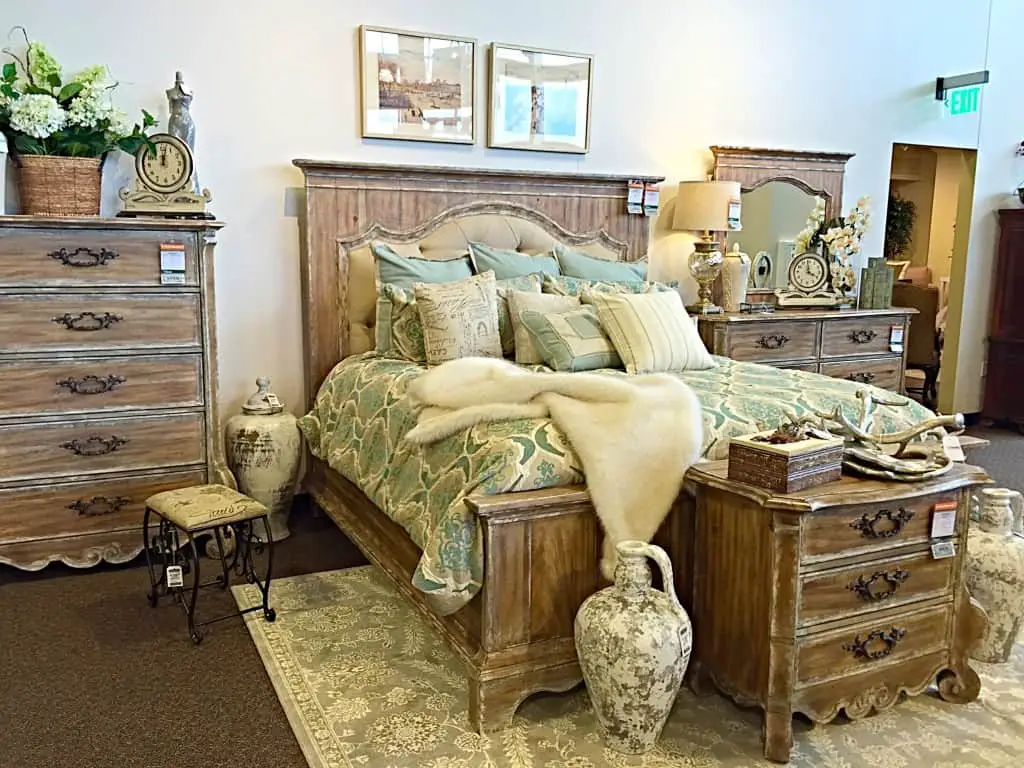 We've been waiting for almost 2 years for the new Nebraska Furniture Mart to open. Ever since we started considering building our home in The Colony, Texas, it's been smack-dab on our daily drive taunting with its promise of awesomeness. We've been watching, watching, watching the dirt fly around, the trucks roll in, the lights finally turn on. If I had a dollar for every time Big Daddy said he was waiting to buy media room furniture, or replace the SIX dressers we currently have in our master bedroom with one mega armoire, I feel like I could put a healthy dent in their opening revenue totals.
Fresh off of Spring Break, jet lagged and time-zone confused, we had a hunch that it was in the midst of what's called a "soft opening" and ventured inside on Friday.
Twice.
In one day.
Because after we did a quick walk through of the upstairs, went home and realized that we missed a helluva lot, we went back later.
I'm not kidding.
It is ginormous. It is glorious. It is Ikea on steroids but less Scandanaviany. And with candy instead of meatballs.
Again, I'm not kidding.
The prices are so very reasonable — and they price match.
And in case you were thinking that it was just furniture (I can see why, "Nebraska Furniture Mart), think again. See this rainbow wall of Kitchen Aid mixers?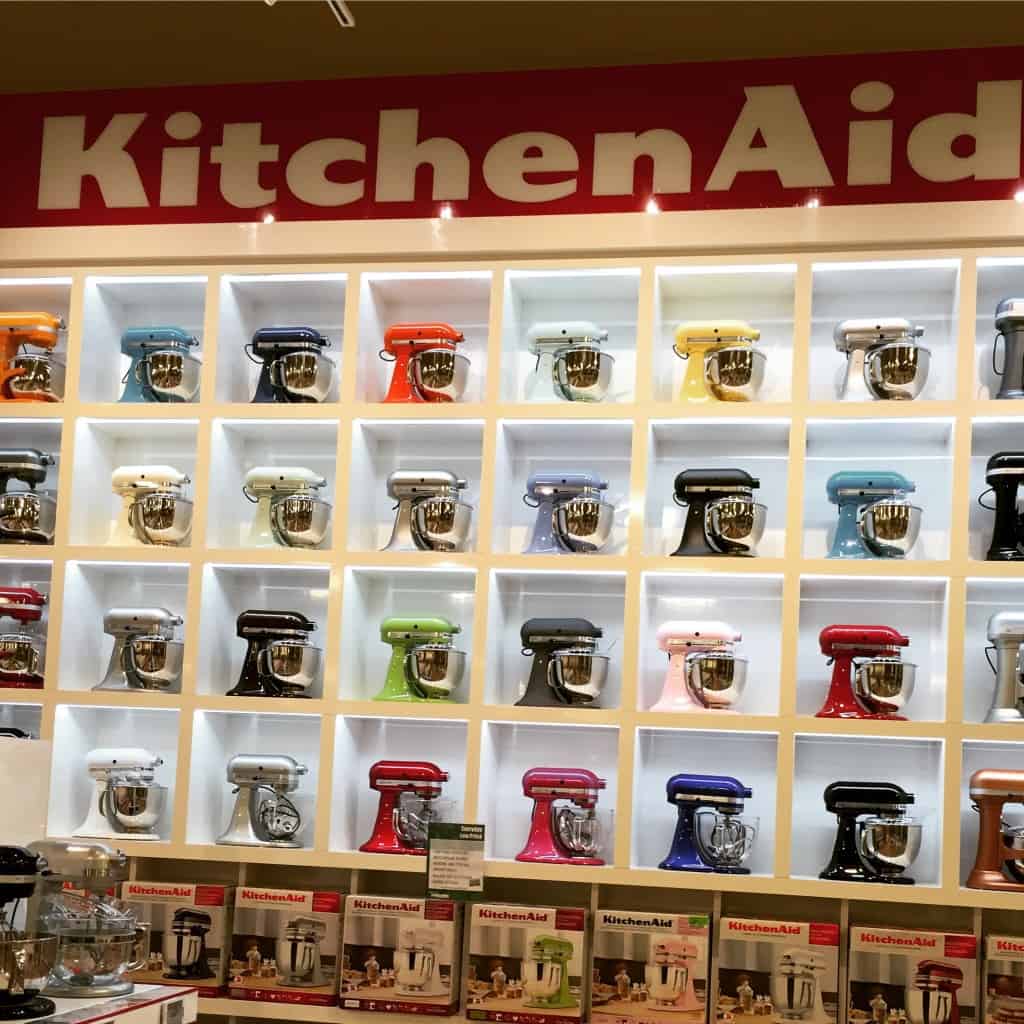 I nearly fell over when I found the baking section — did I mention they have a gummy bear maker? (I've got to go back for that.)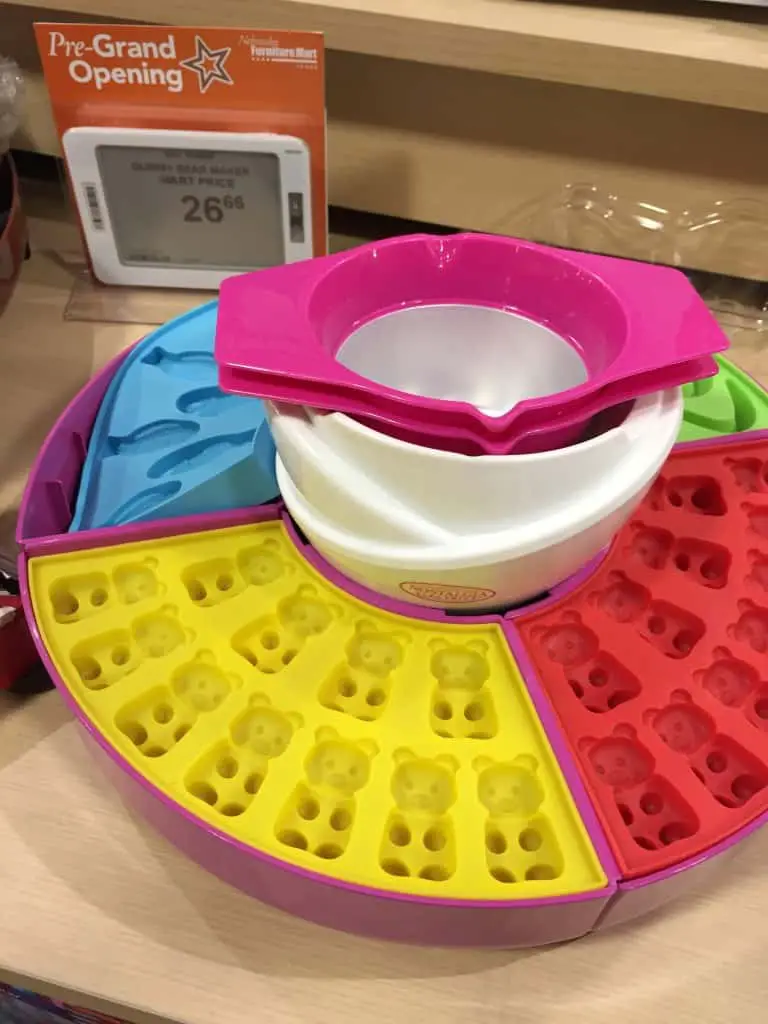 And after I was done ogling over all the fabulous home decor ideas, there's an entire area for outdoor kitchens (did I mention we're putting one in this Spring?), appliances large and small, and enough electronics to make a gadget geek freak — everything from a 3-D printer to the latest release DVD's, and not to mention media room a go-go.
It's a nesting-addict's happy place, and I'm their newest junkie.
In an effort to help you maintain a non-hazardous level of stimulation, I have a few tips for your first time at Nebraska Furniture Mart.
1) Go take it all in, but plan for a several hour visit in your comfy shoes and with your camera. I know that seems ridiculous but it's not. It's huge and you don't want to be rushed. You'll love everything and won't possibly remember if that dining set would be a perfect fit unless you document it. Nebraska Furniture Mart certainly has something to appeal to all tastes and ages. In fact, the Cupcake wanted to go back the next day if that tells you anything.
2) Parking is a breeze (because hardly anyone knows it's open yet) but even when it becomes busy, the covered garage is huge. Like airport terminal huge. So big, they have sectional signage and airport-like lights to indicate where the open spaces are which is uber convenient. And did I mention, COVERED? Make note of your spot or do like I do and take a photo with your phone.
3) For your first time there, try and go in the morning when it's less crowded. The displays are neater, (they didn't look like this when we arrived!), the shelves are full, and there are fewer people clamoring for the perfect pug painting for your craft room.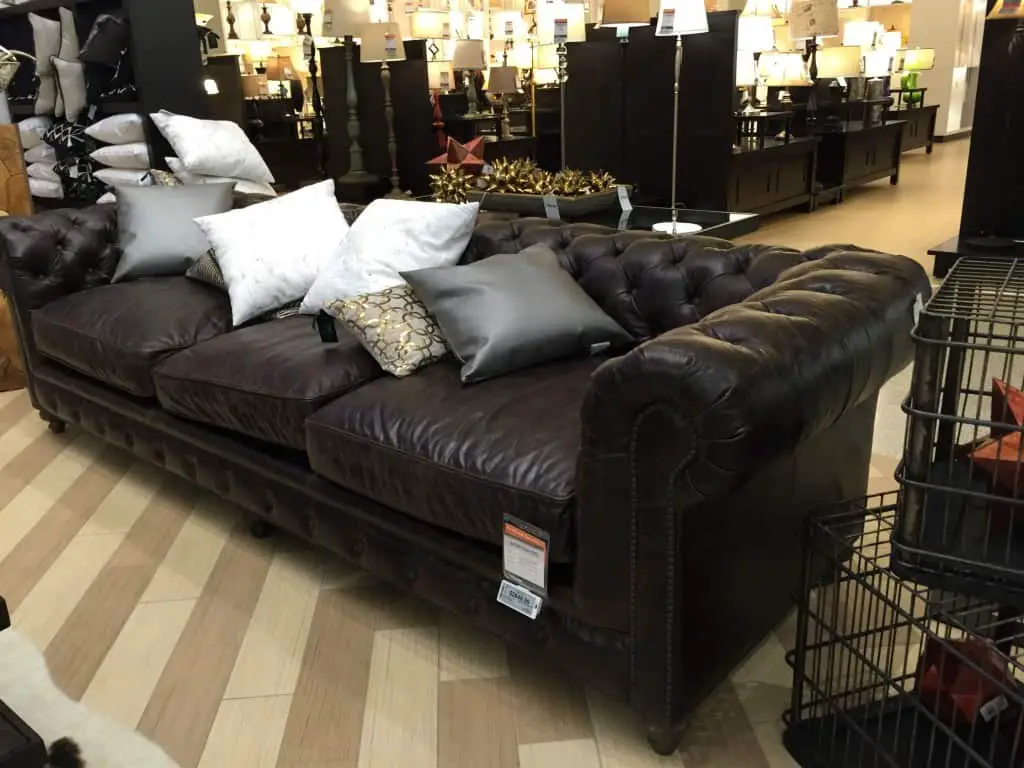 Talking about the perfect pug painting …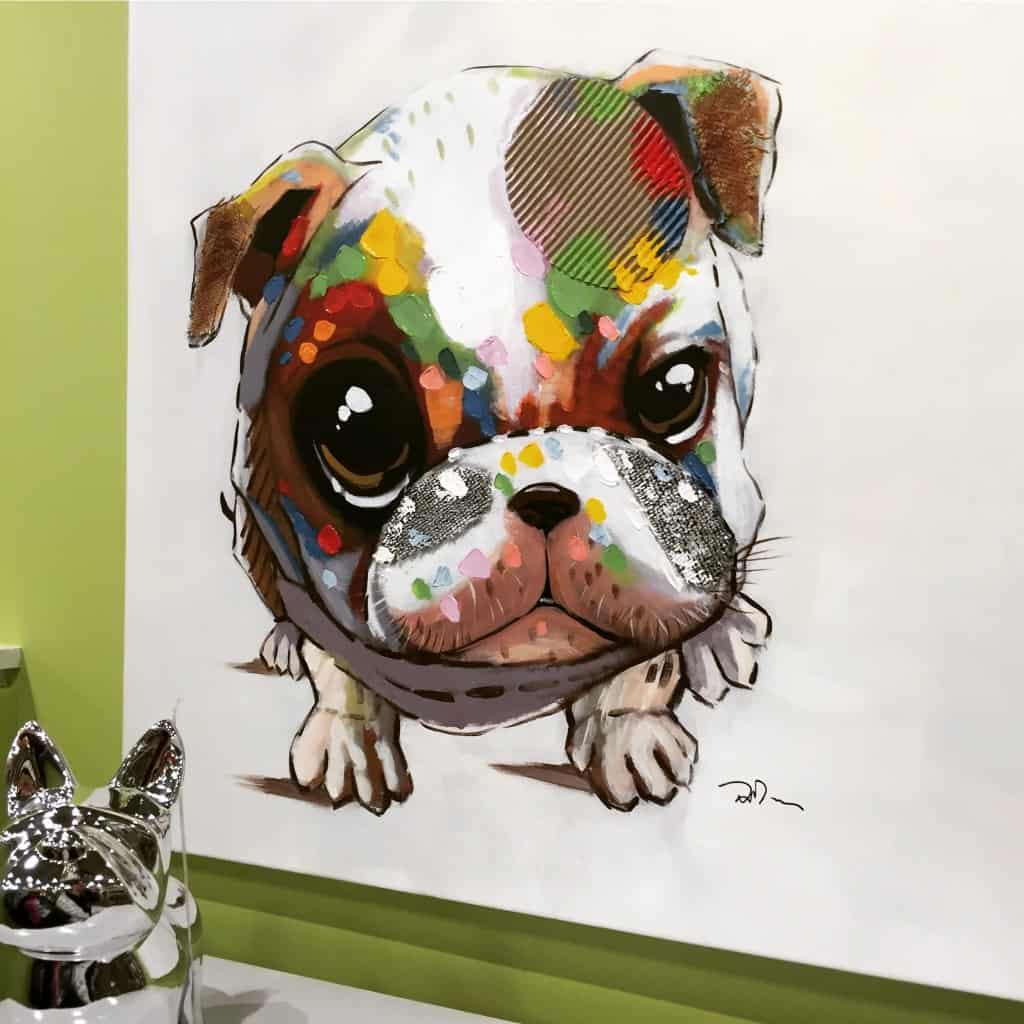 4) If you can avoid it, don't grab a cart. They are impossibly hard to navigate through the displays. Add in people who are milling about envisioning that leather sofa in their living room and you're sure to get frustrated. Carts are no problem on the fringes and aisles, but let's get serious. Are you going to abandon your six year old that's riding in said cart resting on your ginormous $20 pillow so you can go into the depths of the barstool forest to see the placemat display? Nope. In fact, leave those lazy bums home. This is mom's adventure day.
5) Check-out and payment is a la Apple Store. Sales associates can check  you out on the fly for the big stuff. Just find one of the many smiling sales associates (they all seem to be really happy to work there) and their magic tablet and they can complete your transaction without the check-out line. You'll get a confirmation to take to the underground pick-up area which is like a fast-food drive through. You give them your order number and car detail, they tell you what line to get in and they bring it to your car and load it in. The little stuff, you can carry to check out and take with you, the big stuff is drive-thru.
6) Another thing about payment. Don't freak out when you give them your American Express and it populates with all of your information automatically — on your first visit. I'm not sure what's happening behind the curtain, but I think the Berkshire Hathaway group has got some serious big data crunching that speeds up your check out and likely tracks your purchases with its other holdings (for example Brookshires Grocery Store). Before you scream privacy, keep in mind that returns and exchanges will be breezy peasy since they've got your deets already.
7) Visit the See's Candy Store. That 95 cent lollipop is the best bribe to keep your kiddo interested in aisles of dishwashers and refrigerators. But don't ask what the "Milk Bordeaux" candy is because apparently the staff wasn't required to taste all the inventory (personally that's the first thing I'd do). I'll save you the confusion, it's a "heavenly blend of creamy brown sugar covered in milk chocolate and decorated with chocolate rice." Have no fear, the peppermint patties serve as ample dinner for grown-ups, but if you're more traditional, there's also a Subway on premises. Presumably that's your bribe to keep the husband's interested in table setting displays sorted.
8) Be patient. They're still in their "soft opening" phase. This store is practically the size of a small city, so there are going to be start-up whoopsies like when one of our items didn't ring up at the right price, and then they couldn't find the other in the warehouse because the item number was wrong. It's okay – don't get your panties in a twist. Haven't you ever tried something new and not quite gotten it right the first time? If you consider the massive number of SKU's and new employees that are under that roof, they're doing an amazing job.
Even with our minor hiccups, I've fallen in love with Nebraska Furniture Mart. The founder, original girl boss Rose Blumkin, and her motto to "sell cheap and tell the truth" is so refreshing still in this day and age. I suspect that DFW will also welcome our new home store darling with open arms and full parking lots.
Here are more photos of Nebraska Furniture Mart from our initial visits: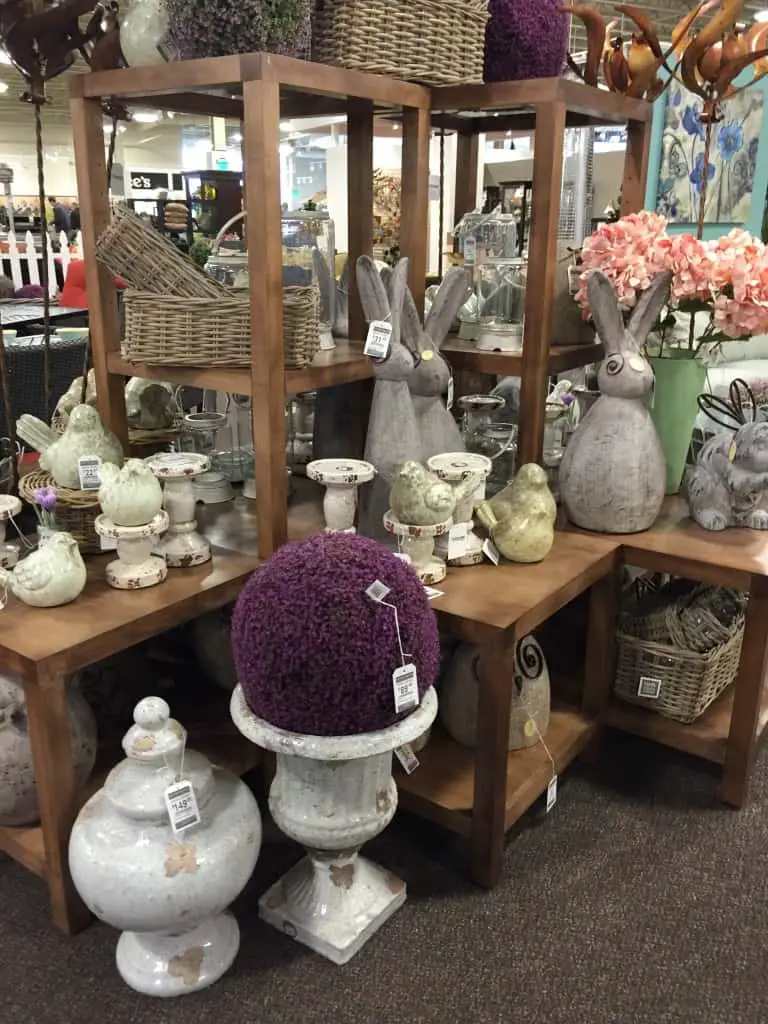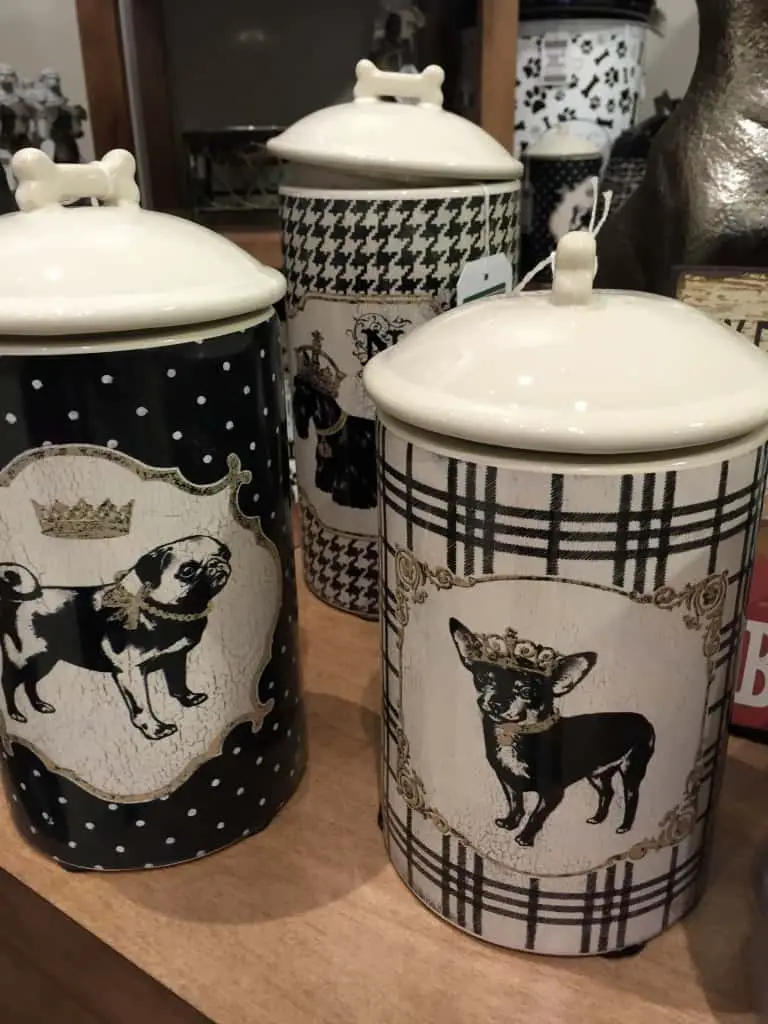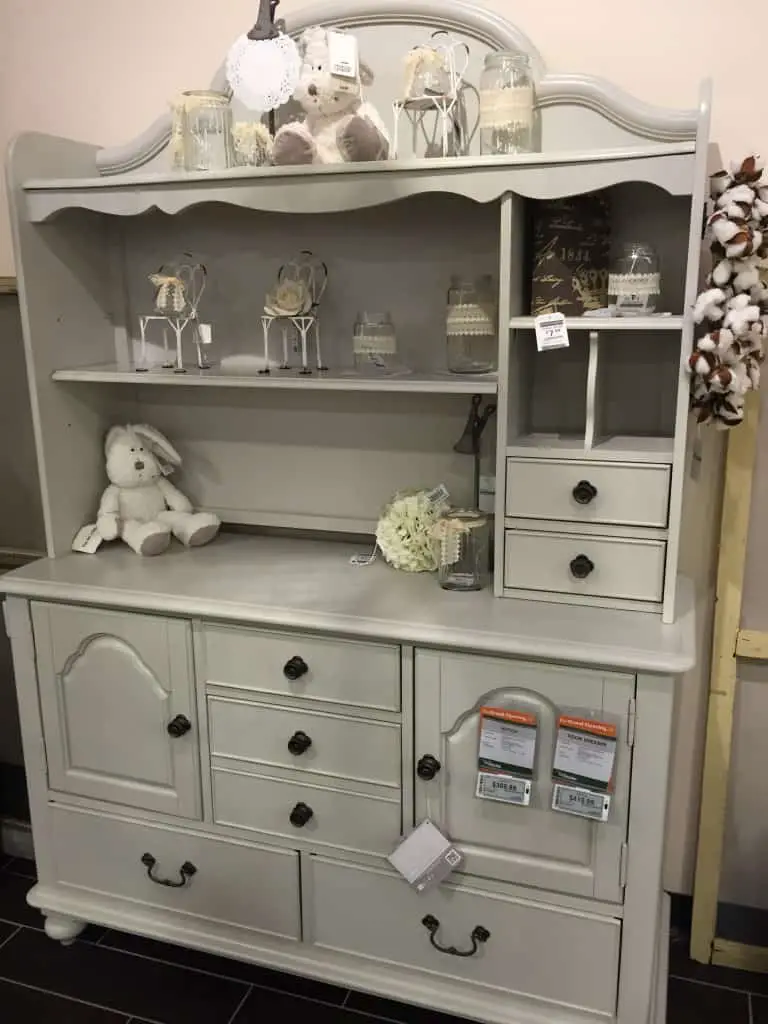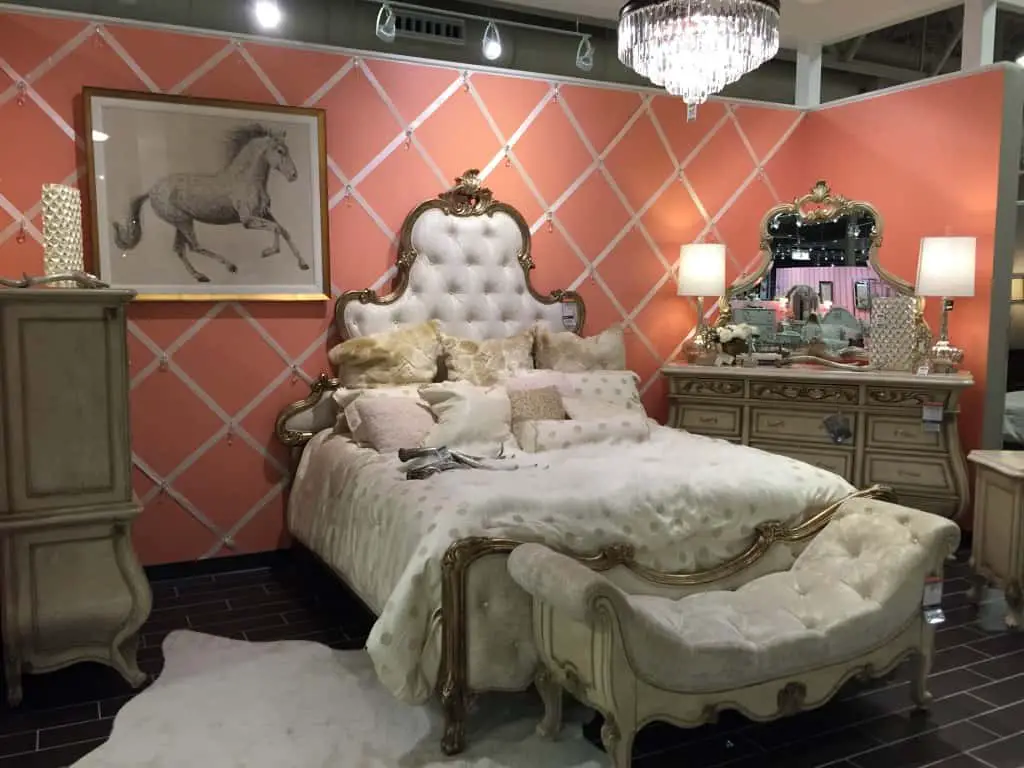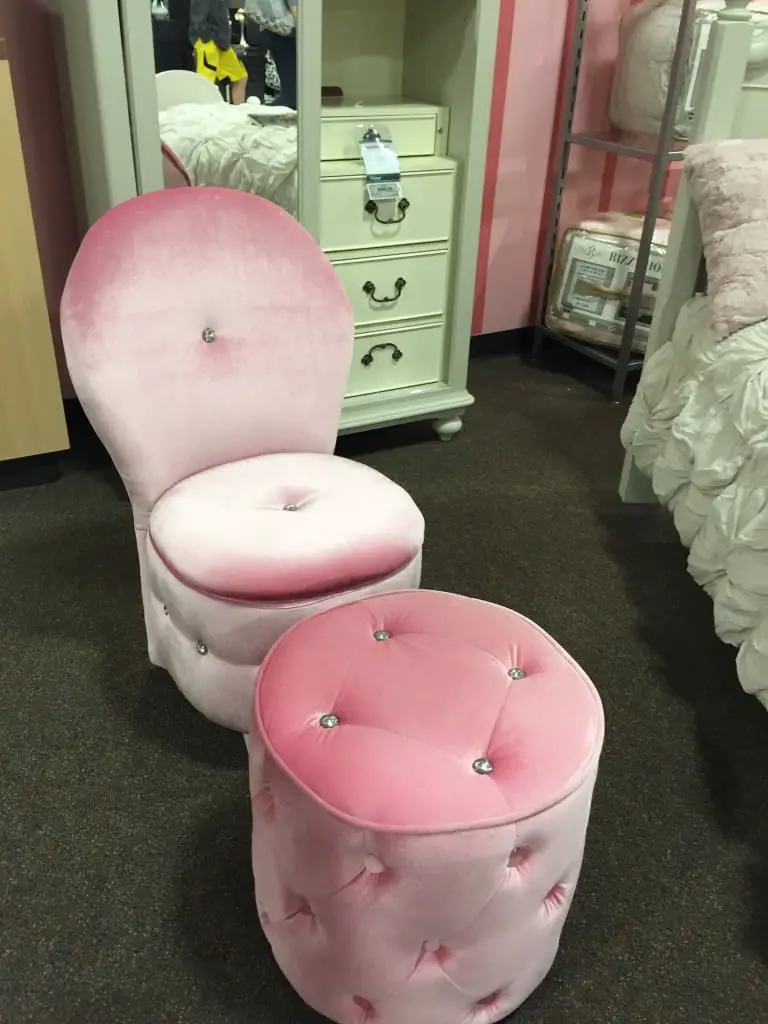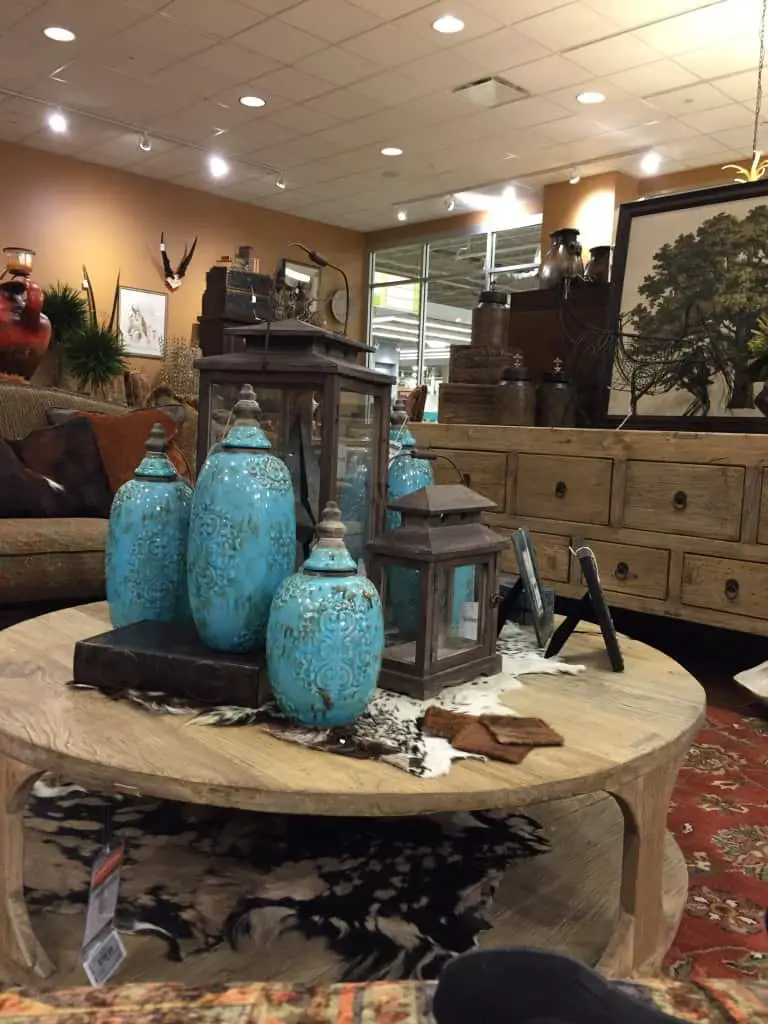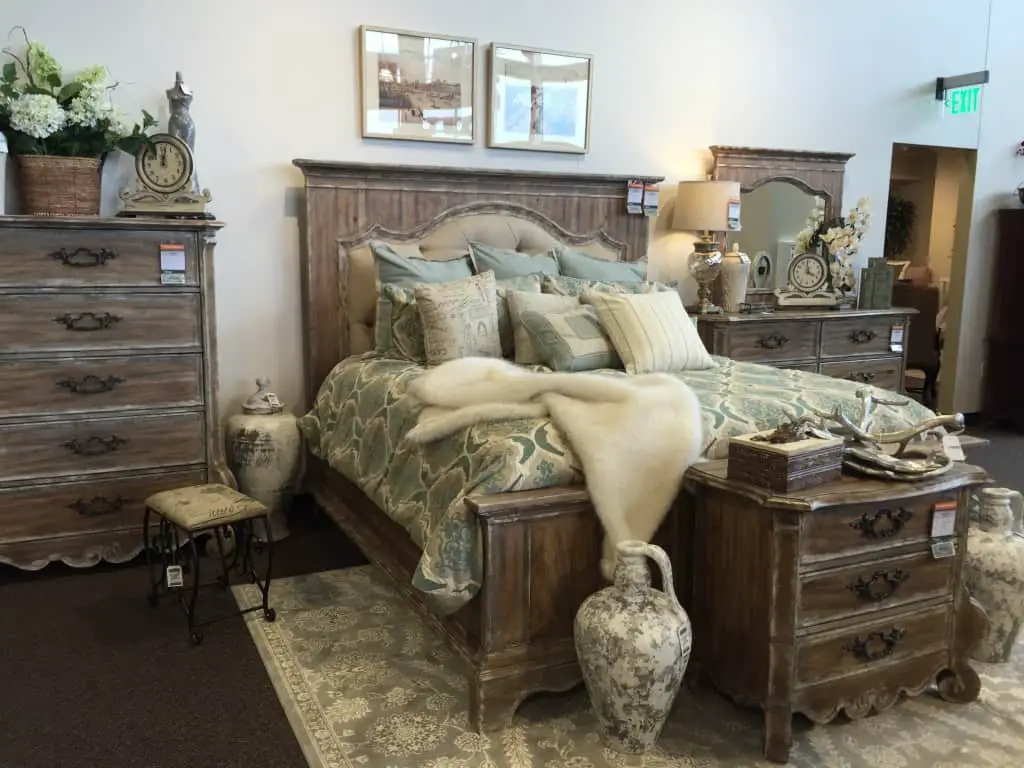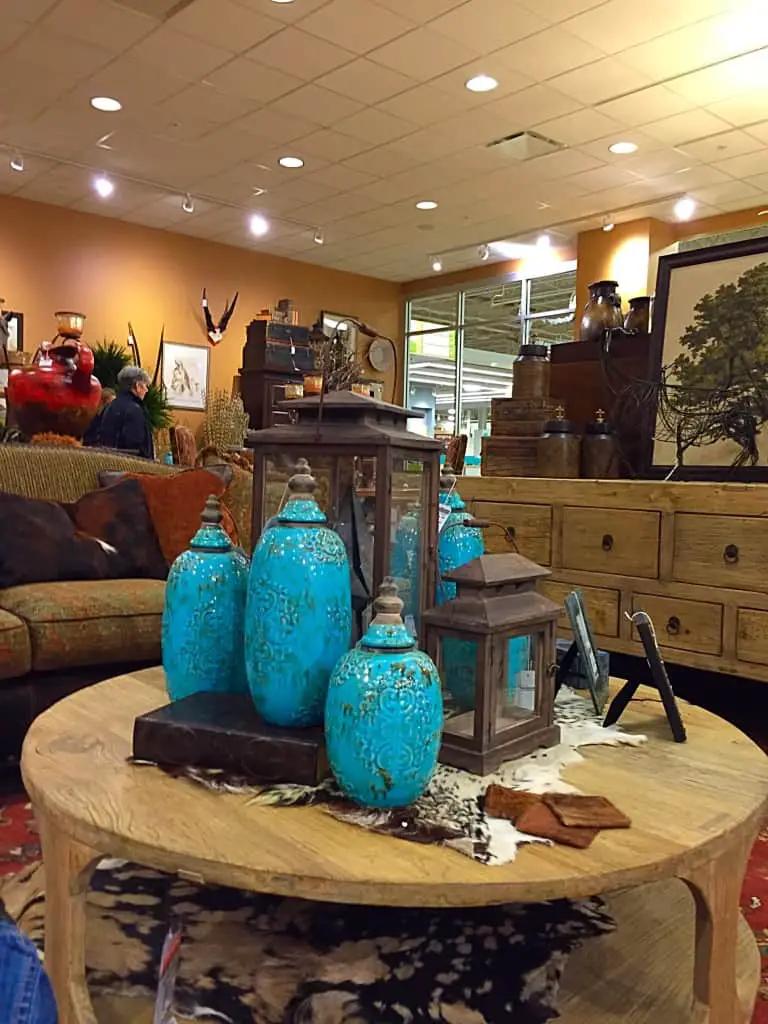 This great cabinet was in clearance for $350!!!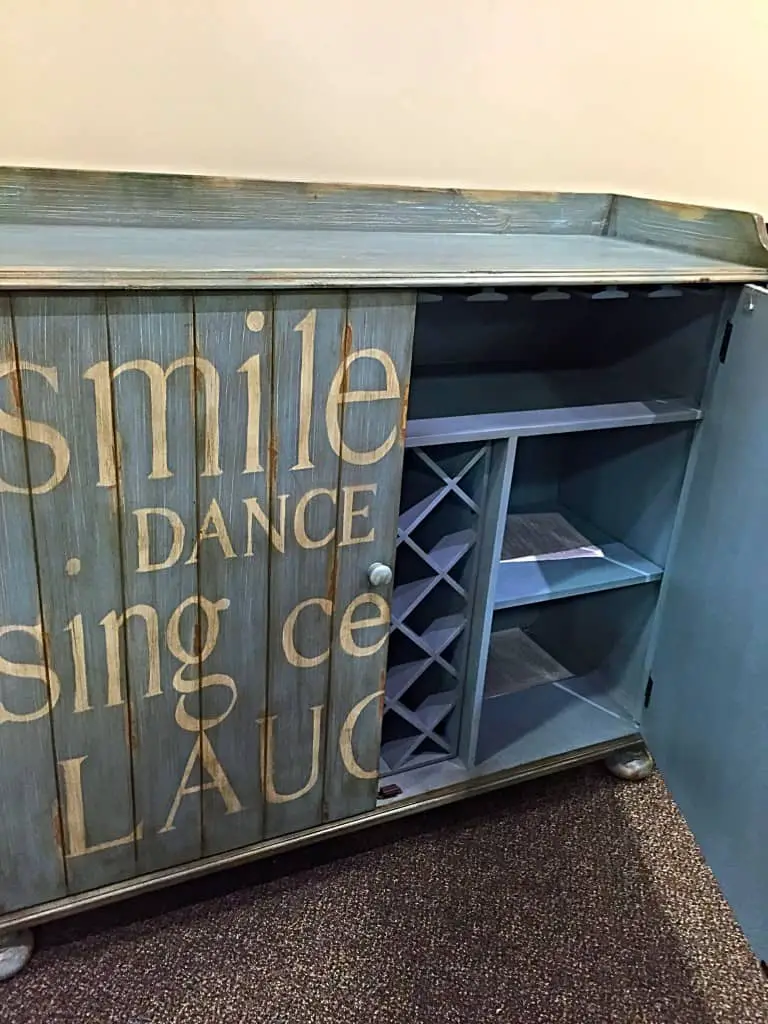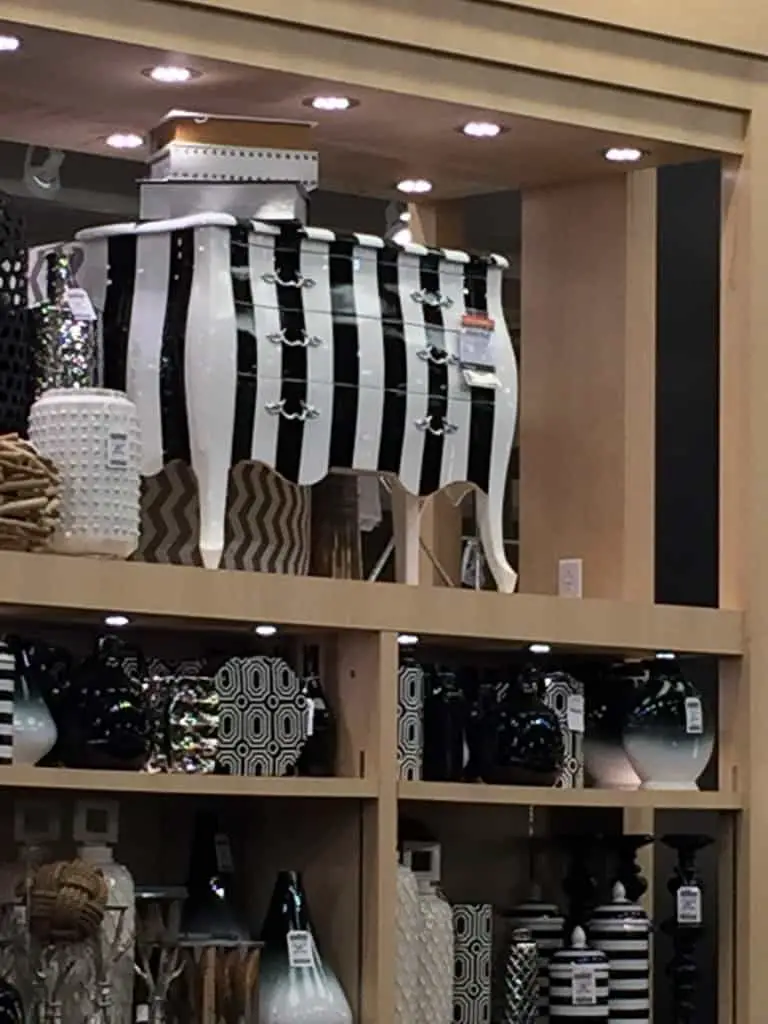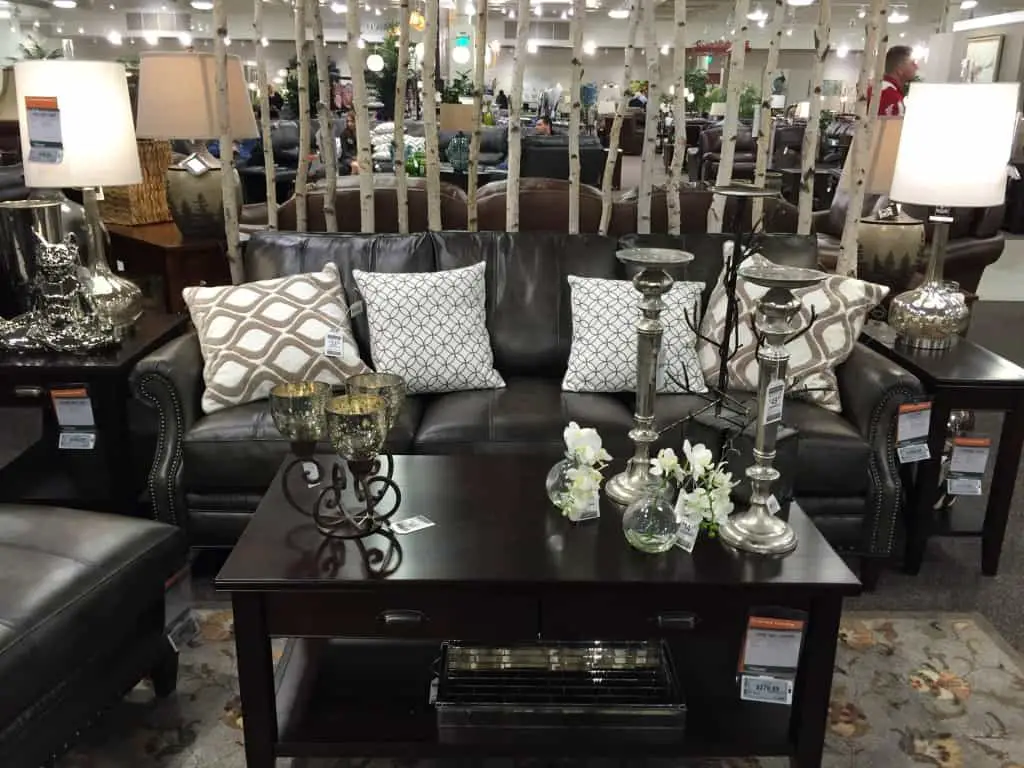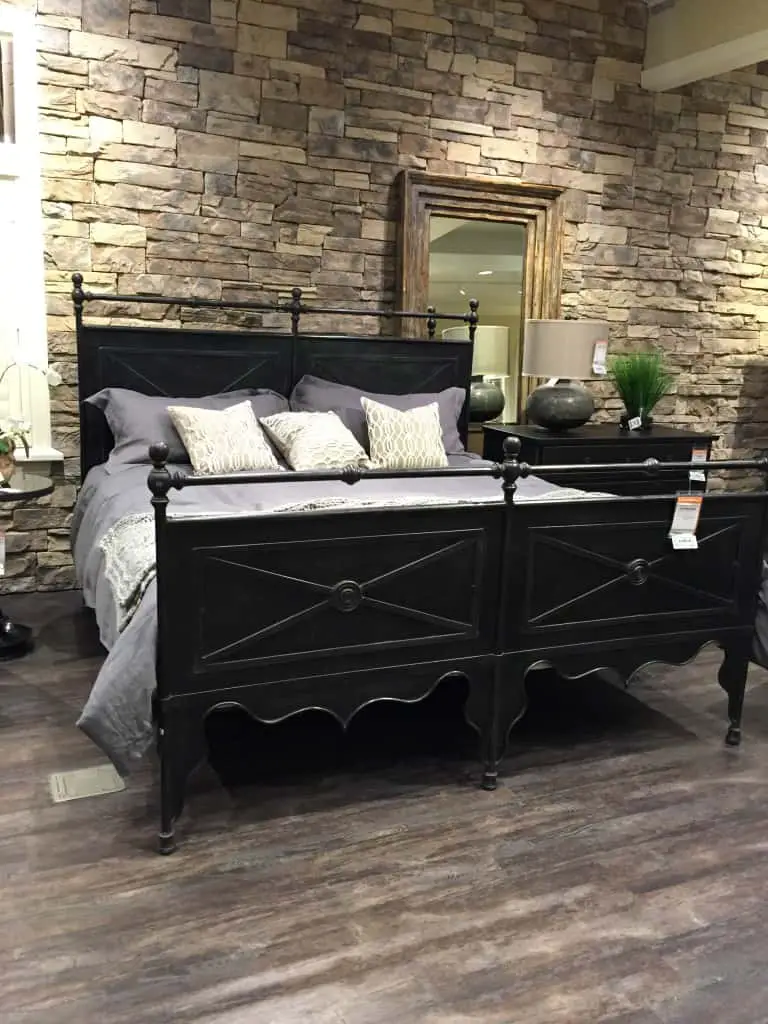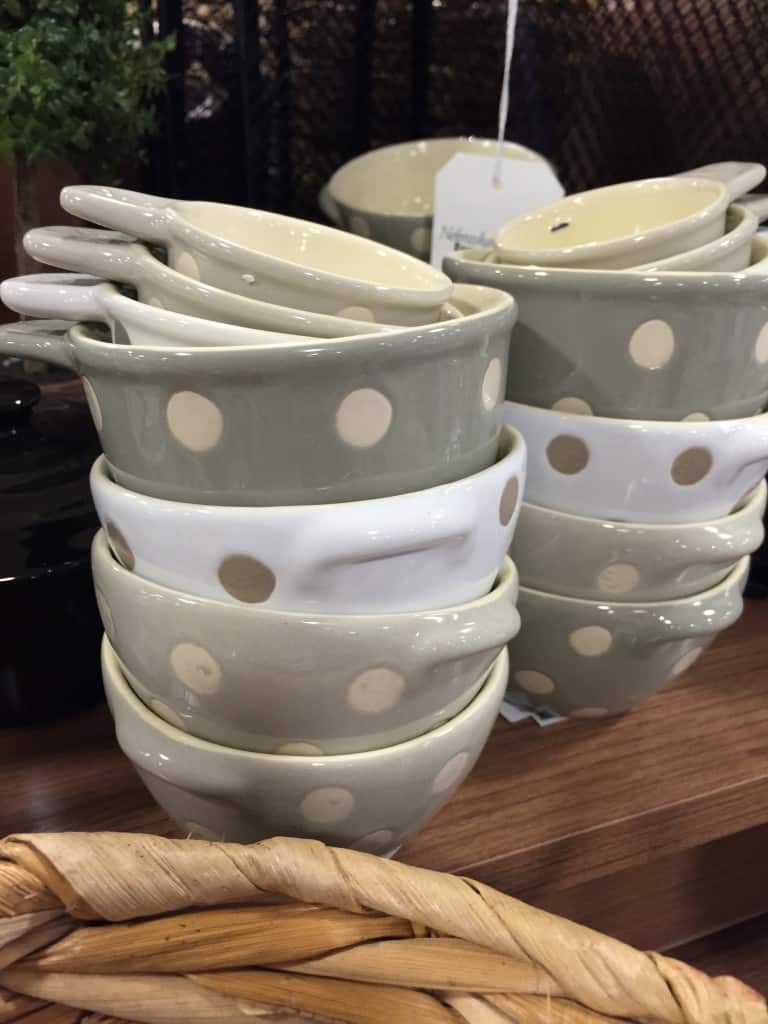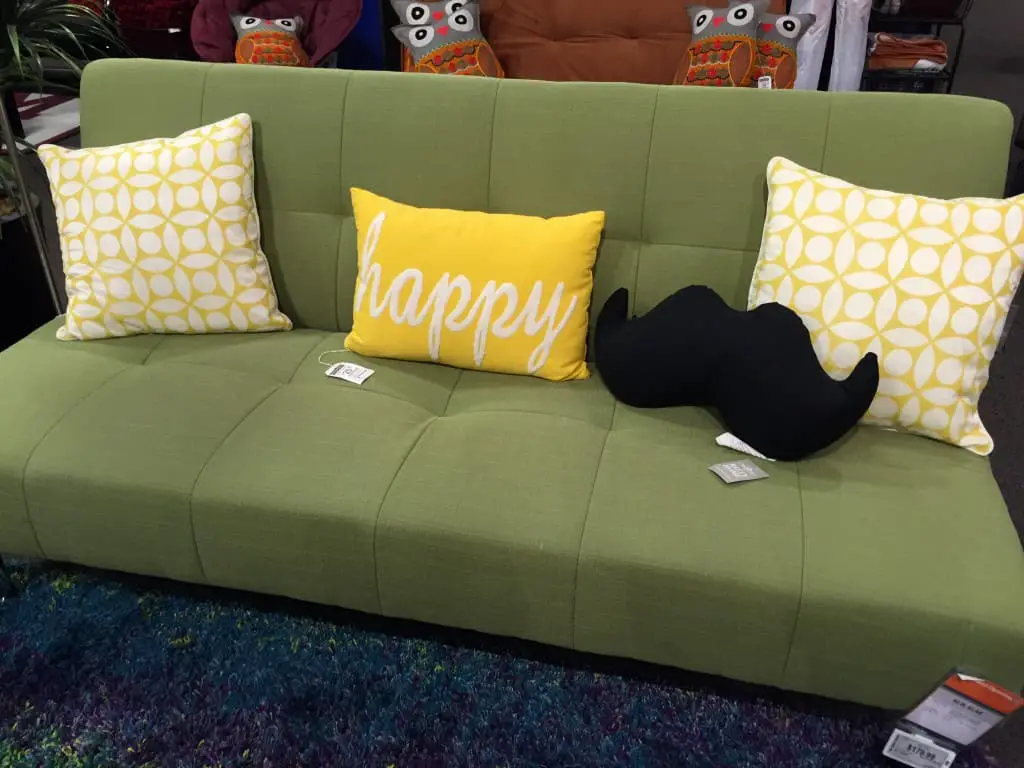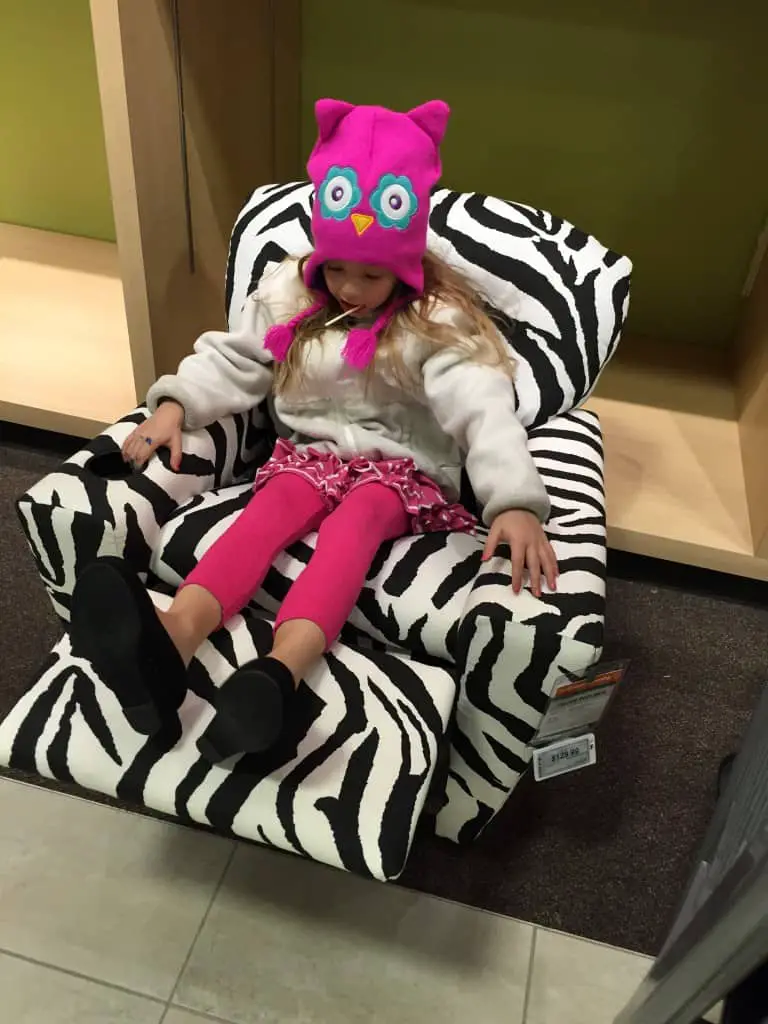 Visit Nebraska Furniture Mart at:
5600 Nebraska Furniture Mart Dr. The Colony, TX 75056(972) 668-3000
Mon – Sat 10 am – 9 pm
Sun 10 am – 6 pm
Or order online at nfm.com.