How cute are all the gingerbread houses that kids decorate each year?! They're adorable and nothing is more fun than family time for this team project. Well, and eating the candy, right? Half for the house, half for our bellies?
Some kids approach decorating a gingerbread house with wild abandon, just letting the jimmies and gumdrops fly, others… like my child… plan it out in detail.

Yes, that would be a section for materials, themes, colors, etc. We won't discuss her spelling, just know it's an area of focus.
SO if you fall somewhere in the middle of the planning spectrum, I'm hear to offer a bit of advice. And seeing as how we've won the Reliant Gingerbread House contest for the past two years, I may have learned a thing or two from the peppermint mayhem school of hard knocks.
Reliant NRG has been so kind as to sponsor my participation each year by contributing $1,000 to a charity of my choice – and when we've won, they've bumped up that donation to $5,000. So before we jump in to my secret gingerbread decorating tips, would you please take a moment to vote for our current entry which will benefit the Ronald McDonald House of Dallas?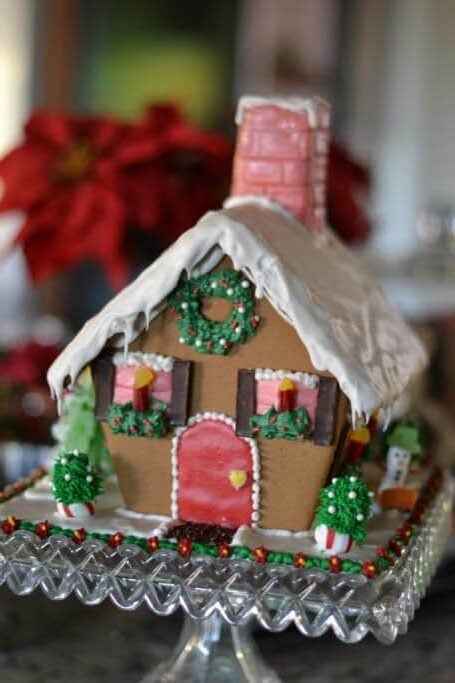 Text votes to: 650-600-9016
Use voting code: 136668
Voting ENDS at December 21st t 11:59 p.m.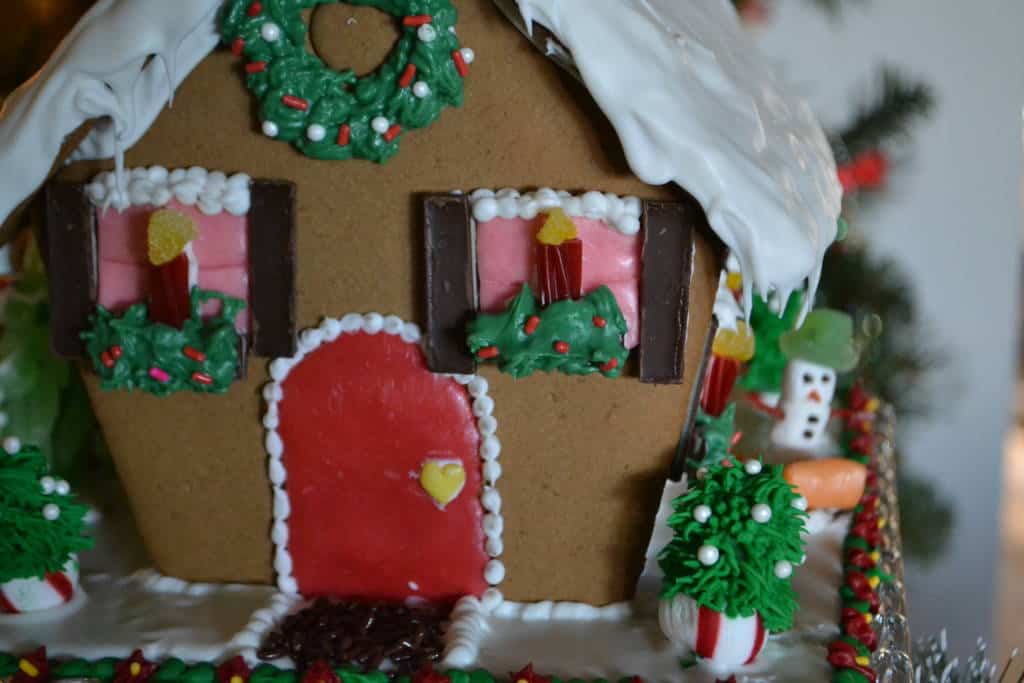 This money would be so impactful for them and you'll touch so many families.
Ronald McDonald House Charities is an incredible organization that assists families by providing resources and compassionate care when they have a loved one hospitalized away from home. Oftentimes when a child is struck with a devastating disease or accident, he or she must be hospitalized near specialists that may not be near their home. RMHC provides a means for families to stay together during these difficult times. RMHC has lessened the burden for more than 7 million families in 2015 alone. In addition to our Dallas house, there are 361 other Ronald McDonald Houses, 215 Ronald McDonald Family Rooms (a respite within the hospital)  and 49 Ronald McDonald Care Mobiles (delivering health care and education to vulnerable communities worldwide).
Thank you Reliant for helping to support this worthy cause!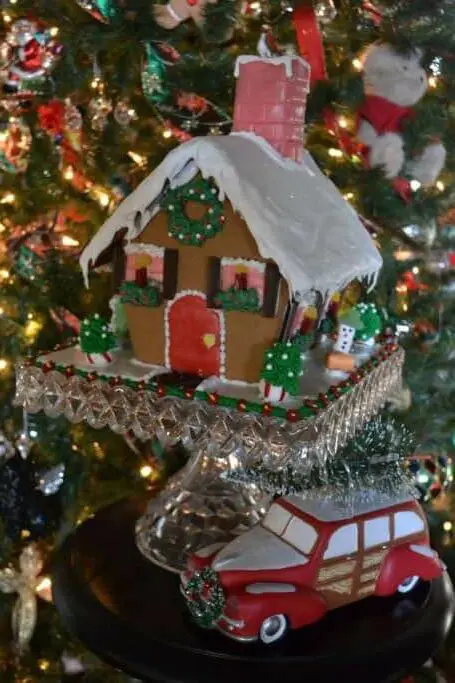 7 Tips for decorating a beautiful gingerbread house
Determine your color scheme – there's a lot going on with gingerbread houses! If you can keep to a color palate (like red, green and white or all shades of blue, etc.), the design will be more unified.
Cover your base with parchment paper, aluminum foil or waxed paper. The base is the very last thing you'll work on and it will get lots of drips and candy falling on it. Keep the bottom neat by covering it first. When you're done with the rest of the house, remove the paper and cover the bottom.
Think about it in layers – start from inside and work your way out. In other words, start with walls and end with the roof. The temptation is to do the opposite because the roof is so large and easy to work with, but if you start on the windows and walls which are more difficult to work with because of the angle, your maybe-wet-with-frosting roof won't get in the way. If you house is secured to the base, you can actually pick it up to get a better angle for working on the walls.
Don't be afraid to let a section dry and come back to it. If your kids are patient enough, you can make your details and let them set before you add them into the scene. For example, the peppermint topiaries you see on this house were done in several steps. One to "glue" the gumdrop to the peppermint. The next to add the "leaves" and the balls. When all of it was dry, it was much easier to place onto the board without getting messed up.
Make the details on the counter, not the house. Make extra in case they break or fall over. The windows you see here were made by stretching out Starburst candies, and scoring them. The window boxes and shutters were made with chocolate Andes candies with melted chocolate leaves and red sprinkles. The candles are twizzlers with a cut gum drop for the flame. I made each of the piece and let them set together before assembling the whole window and glueing it with frosting to the house. And I made extras in case they were too heavy or came apart in a bad way.
Coconut makes beautiful snow. Sprinkle it over your finished house for the appearance of a light dusting of snow.
Don't forget to finish the base of your project! The base is the frame for your masterpiece. When the house is perfect, cover the base with frosting and coconut. You can even add a sprinkles path, trees or a sled with a snowman to make the scene complete!