The Princess Cupcake is a funeral veteran, but never been to a wedding — until we went to a wedding during "THE BIG MOVE" in Louisiana two weekends ago. She was sporting her big saucer eyes the whole time, but not so interested in posing for photos.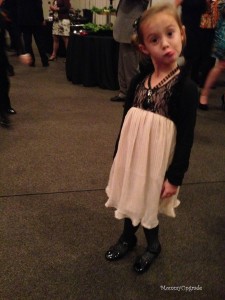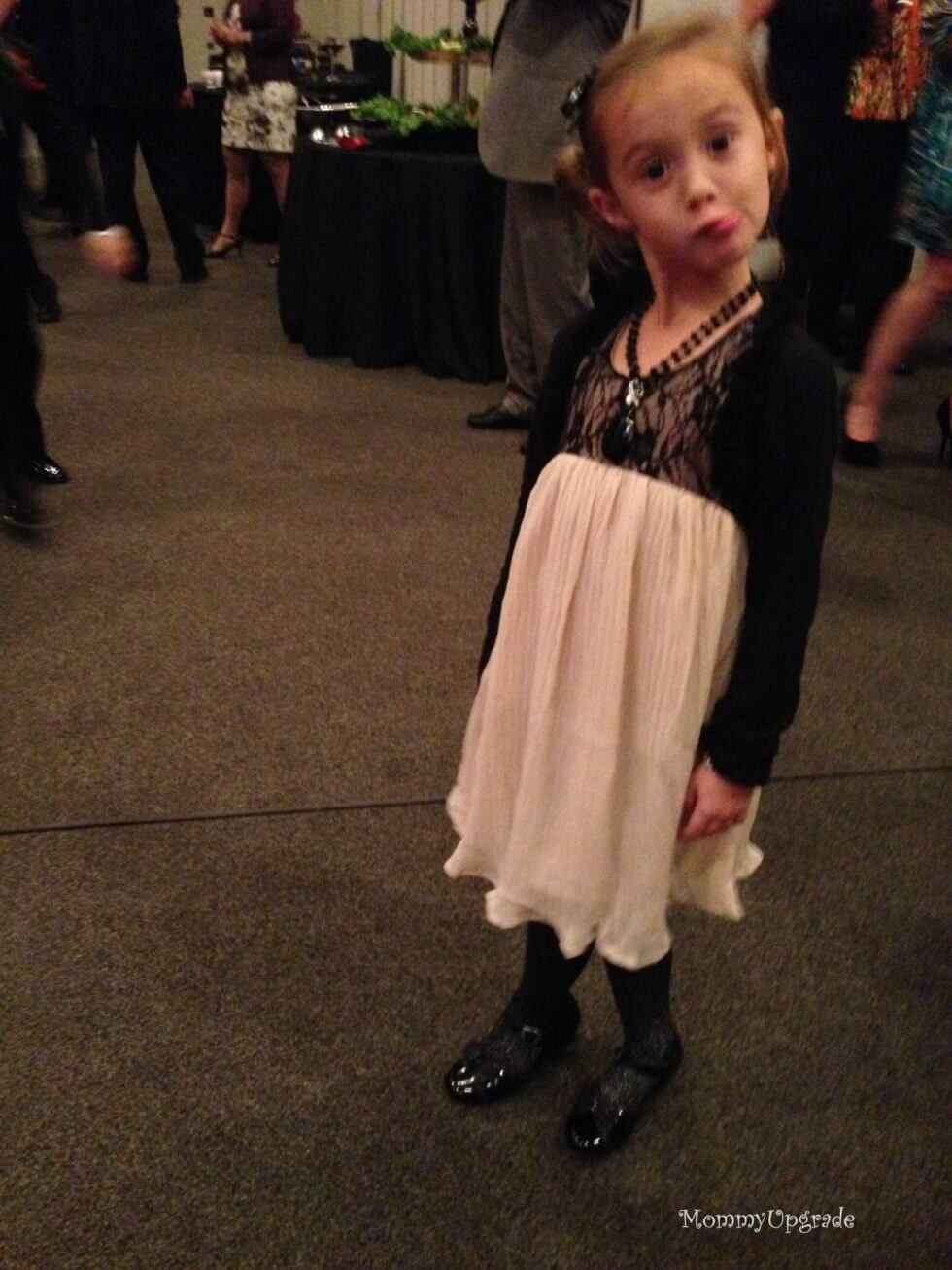 However, since she is completely accustomed to receiving a party favor when leaving, she was equally interested in the parting gift…  which happened to be another first: caramel apples.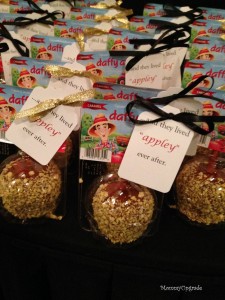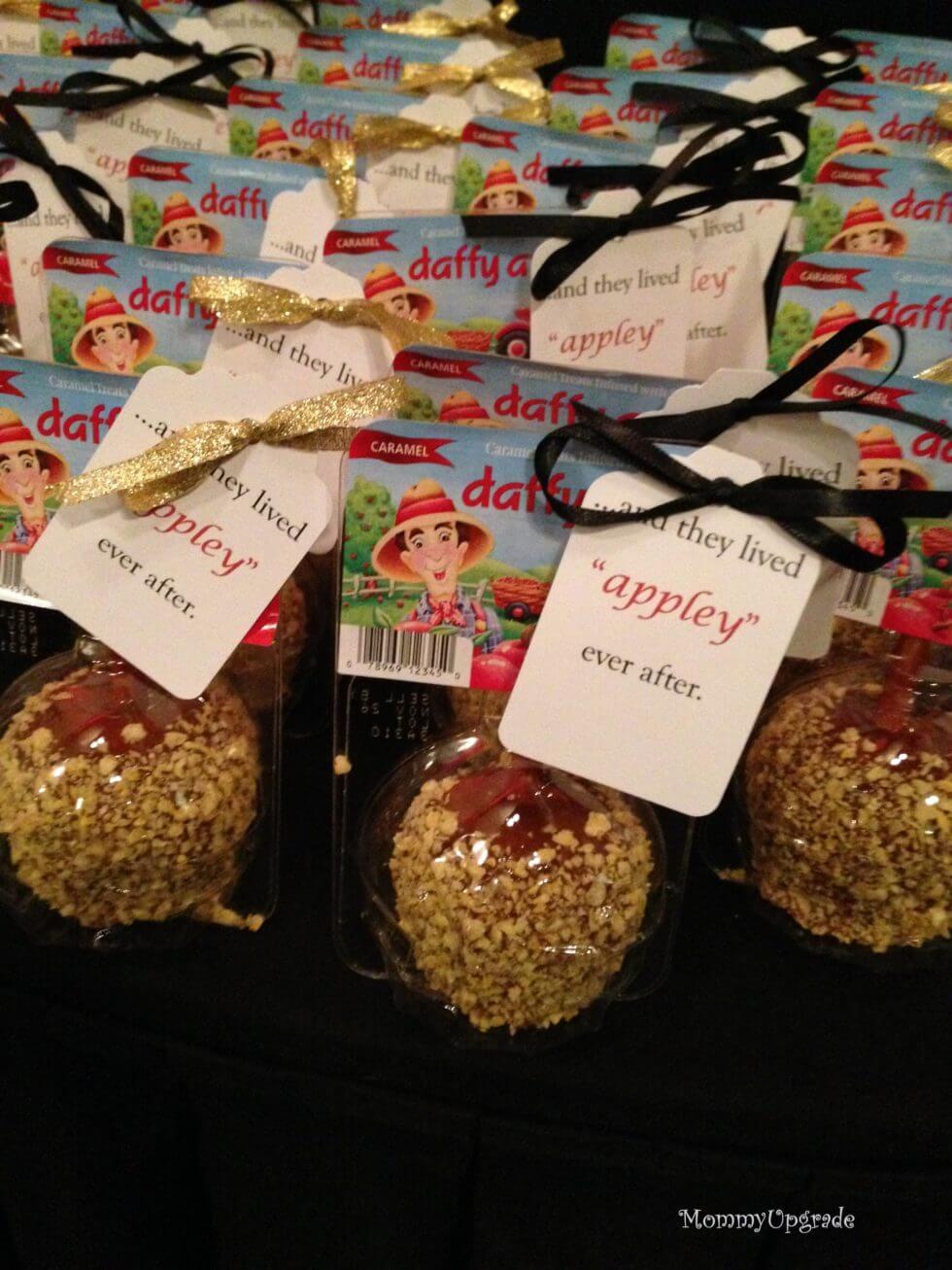 I'll freely admit that amid the packing extravaganza, those caramel apples were lunch the next day.
The Princess Cupcake loved them so much, she wanted to make some to bring for her "Feast" at school the following week. Because being away for 5 days, coming back for an all-day trip to Chicago, receiving the moving truck from Louisiana to unpack weren't enough activities for one week.
Remarkably, we pulled it off before the week was out.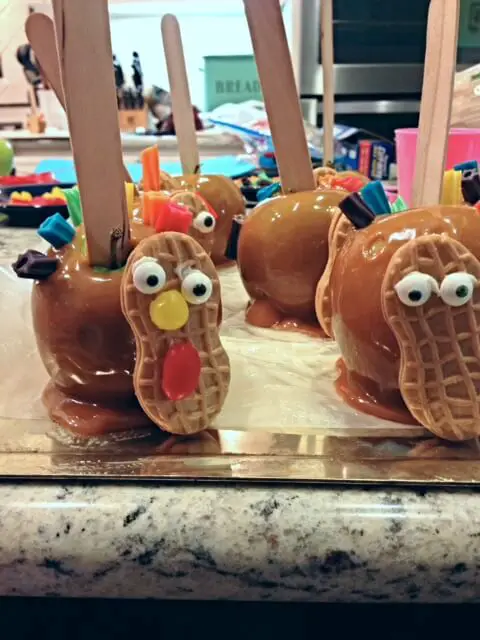 Here's what we used:
Popsicle sticks
Cupcake liners
Waxed paper
Butter
Cookie frosting in the tube
Apples
Bagged of individually wrapped caramels. We used approximately 1 bag per 4 apples. You could probably squeak out 5.
Nutter Butter Cookies
Wilton candy eyes (only the best candy invention evah)
Jelly beans
Rainbow Swizzlers
Here's what we did:
Wash and dry apples.
Lay waxed paper over a cookie sheet. Get the hubs to rub butter all over the waxed paper.
Get the Cupcake to unwrap the candies. Then get mama to finish unwrapping the candies.
Cut up Swizzlers into "feathers"
Melt candy on stove with 2 tablespoons of water for each bag. Stir constantly.
Shove popsicle sticks into apples.
Dip apples in caramel. Let excess drip off.
Place on buttered waxed paper.
Attach a cookie to what you want the front of the apple to be.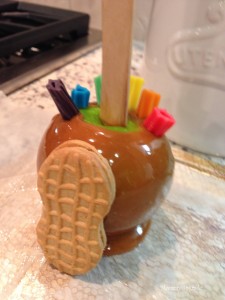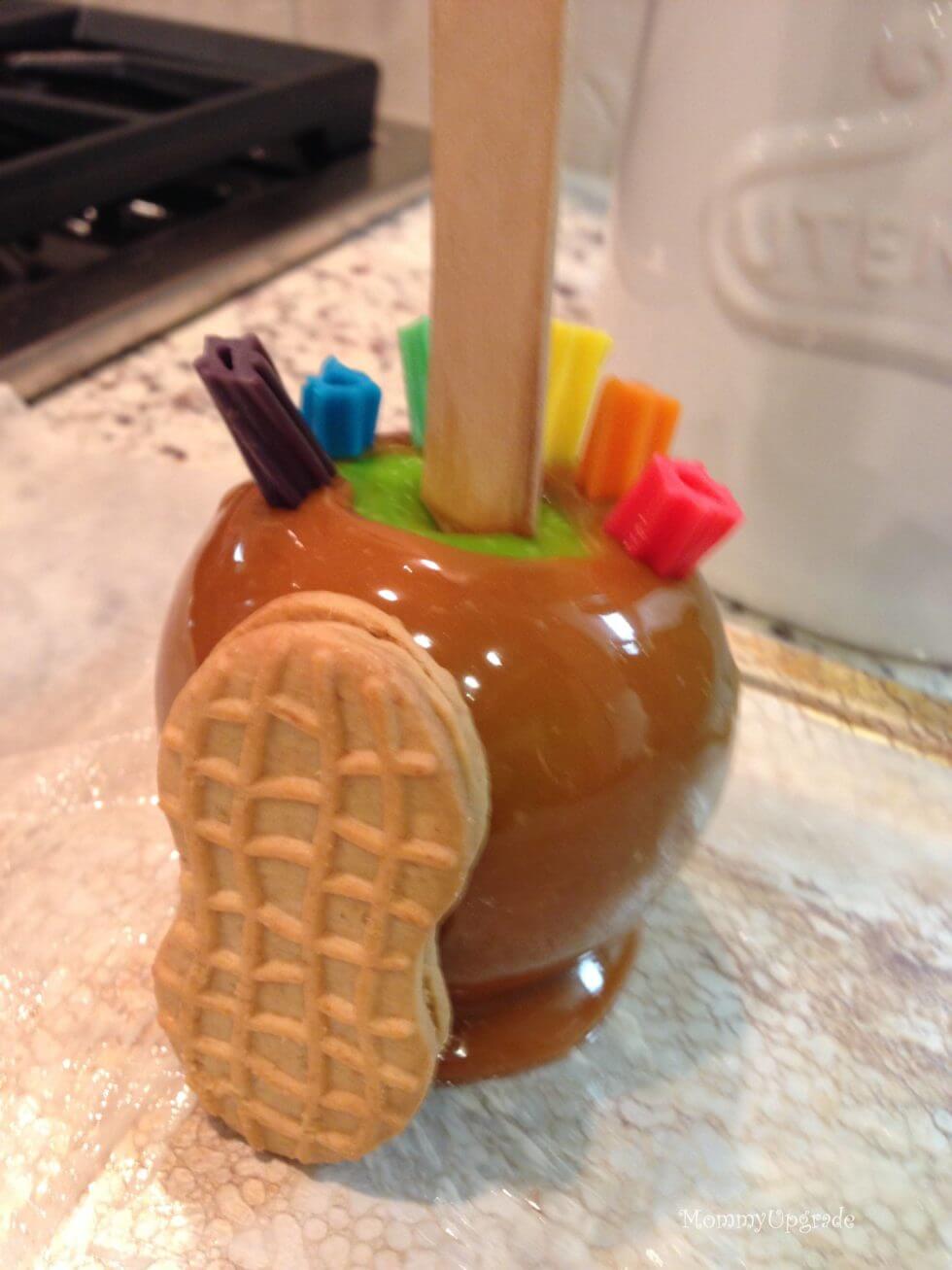 10. Stick feathers onto the top of the back of the apple.
11. "Glue" on the eyeballs with cookie frosting.
12. Cut yellow jelly beans in half short ways to make a beak.
13. Cut red jelly beans in half long ways to make a gobbler.
14. "Glue" jellybeans to cookie to make turkey beak and gobbler below the eyeballs.
15. When hardened, remove apples from waxed paper and put on cupcake liners to make serving easier. And cuter.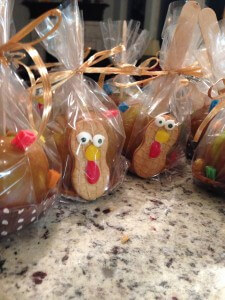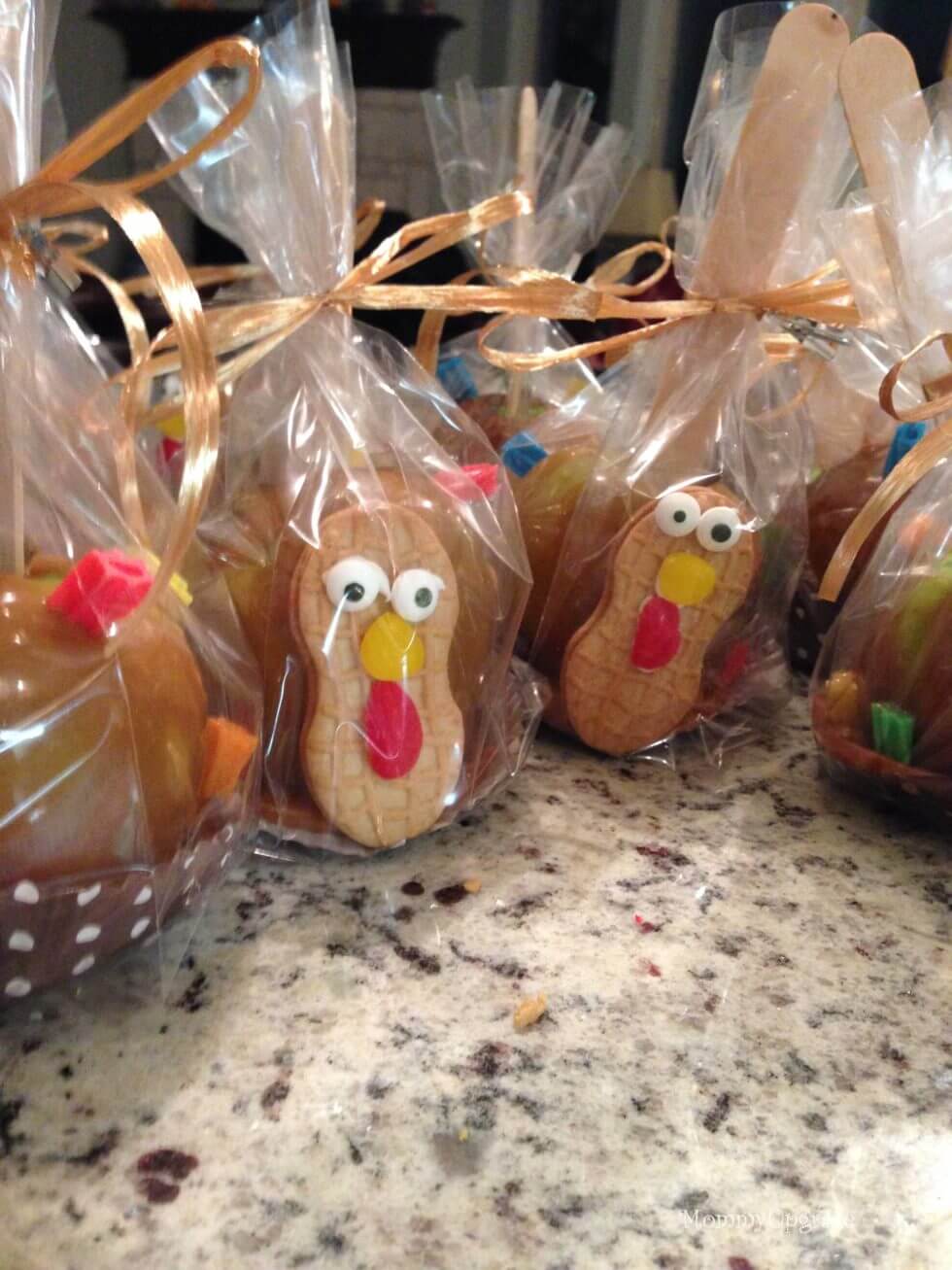 Here's what I learned:
Make sure there's butter ALL OVER every inch of the waxed paper or you will have apples that stick. REALLY stick.
Probably a good idea to crush some nuts or even use some sprinkles to roll the bottoms of the freshly dipped apples in for added anti-stick measures.
Next time we'll "glue" the bodies on AFTER the apples have cooled. I left to put the Princess Cupcake to bed and several of the bodies had slid over. They looked like drunk turkeys.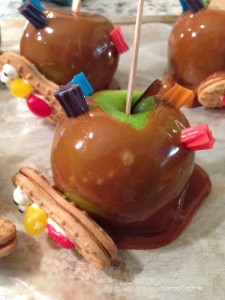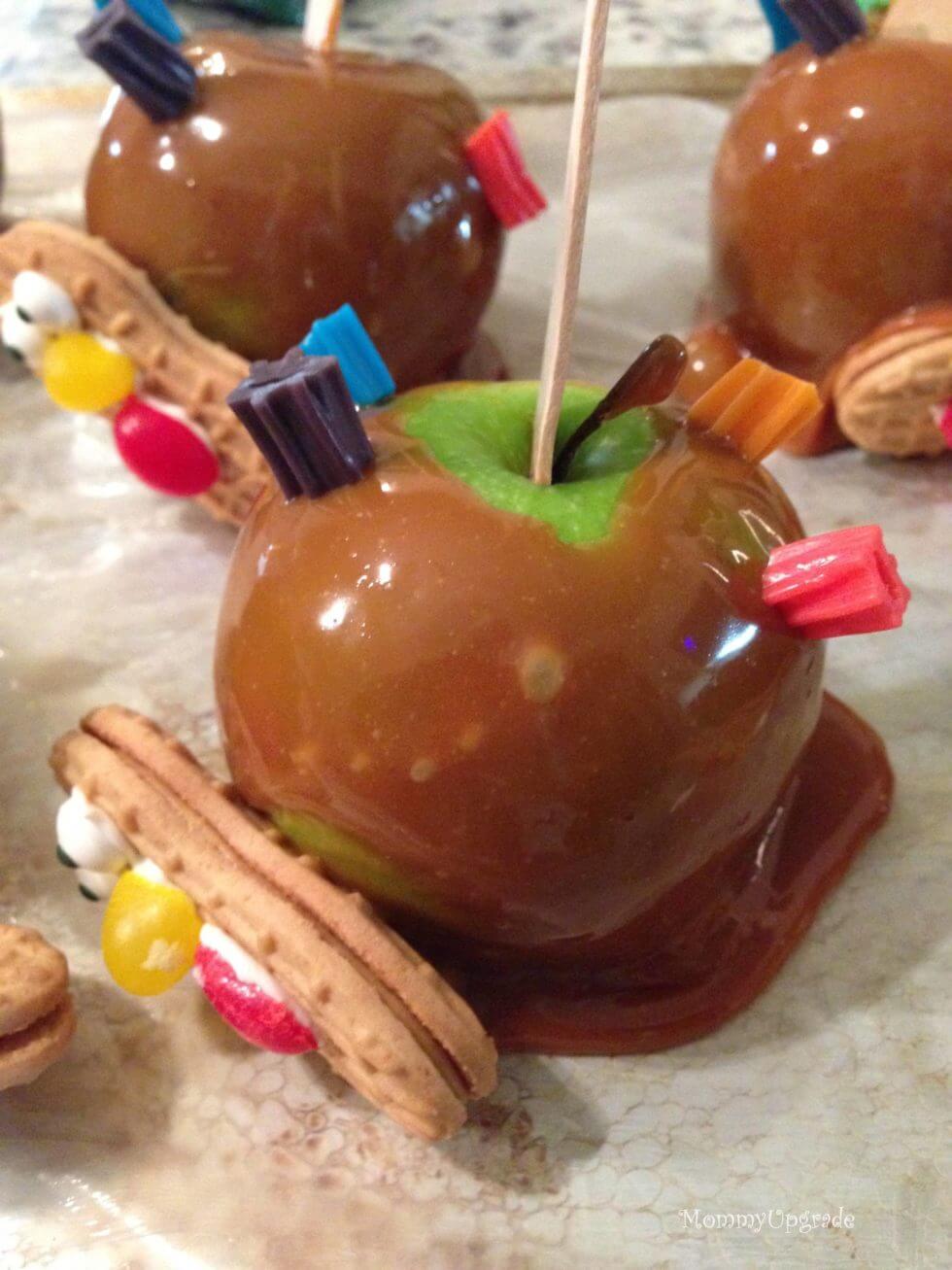 4. I would also cut the bottom of the cookie off to make it flat against the cookie sheet – again as anti-slide insurance. I tried to do this at the outset but was veto'd by the Cupcake in Charge.
5. Don't make your "feathers" too long. They will slide off the back of the apple.
6. I also tried breaking a cookie in two to make "arms" behind the turkey head. This is REALLY cute. Sorry I don't have a photo.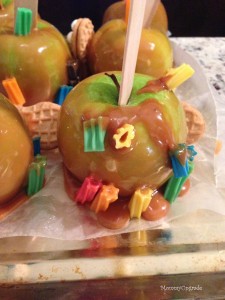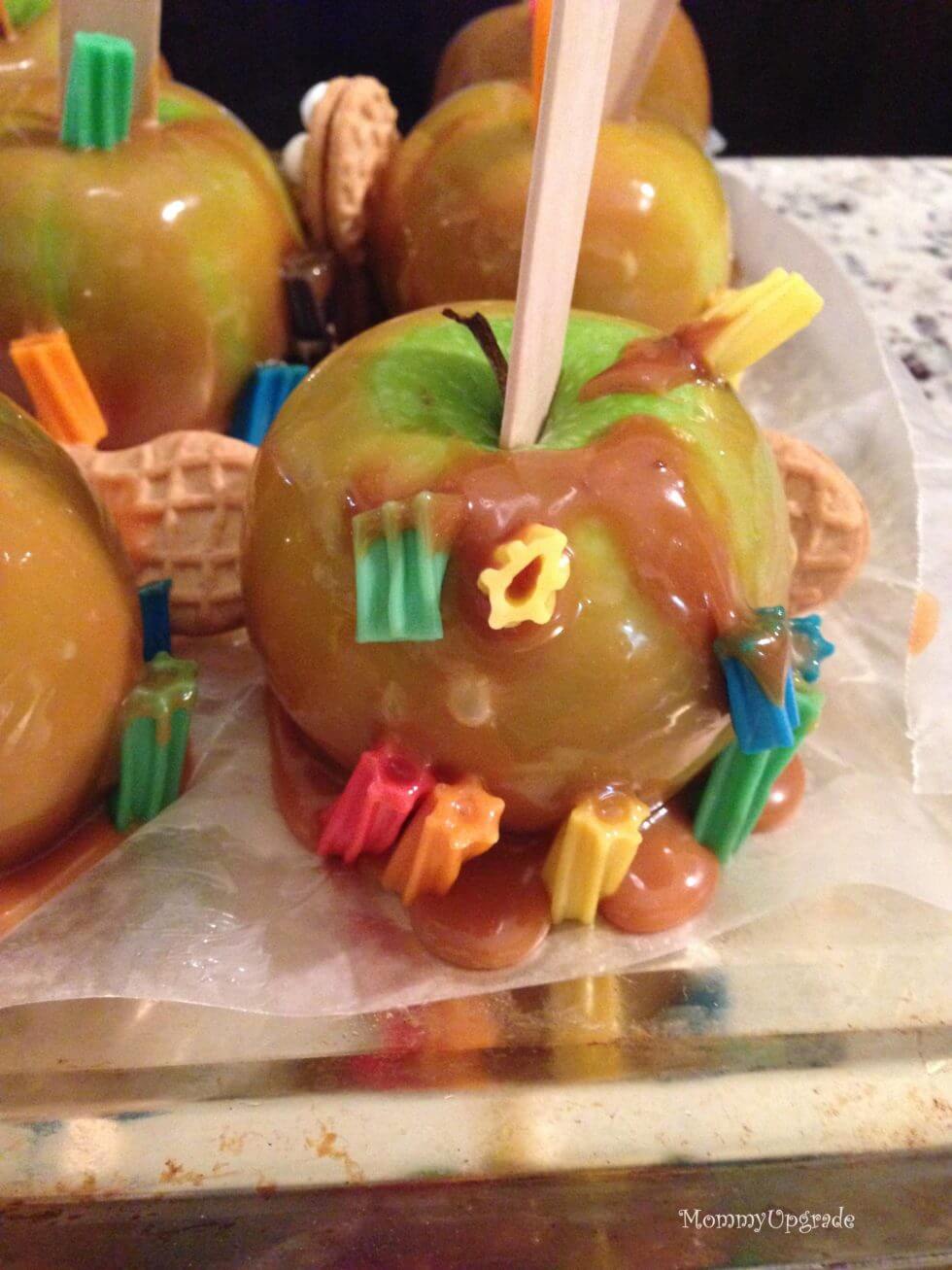 7. I would also pop the apples into the refrigerator to get them to cool quicker, and to keep them there. We had some caramel sliding the next day. The cool air should prevent this.
Despite the lessons learned, these turkeys turned out adorable! The Princess Cupcake loved them so much, she is going to make them again for her cousins at Thanksgiving. I think your kids would love making them too. This is a Princess Cupcake endorsed kid food craft!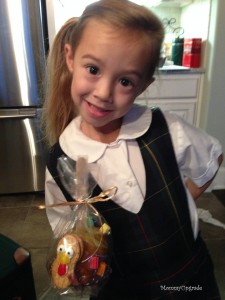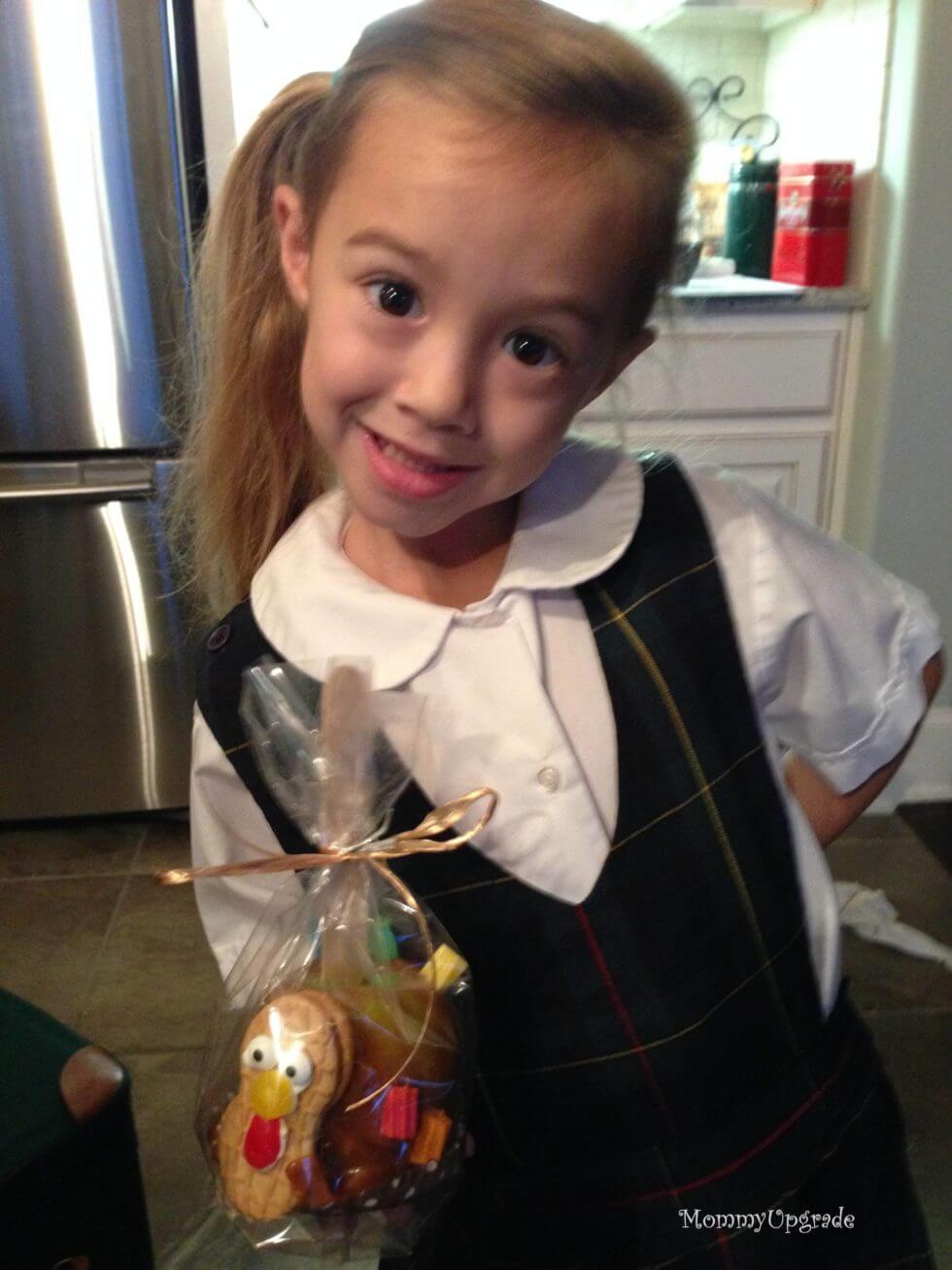 Happy Thanksgiving from us to you! We are blessed to have readers like you. Muah!