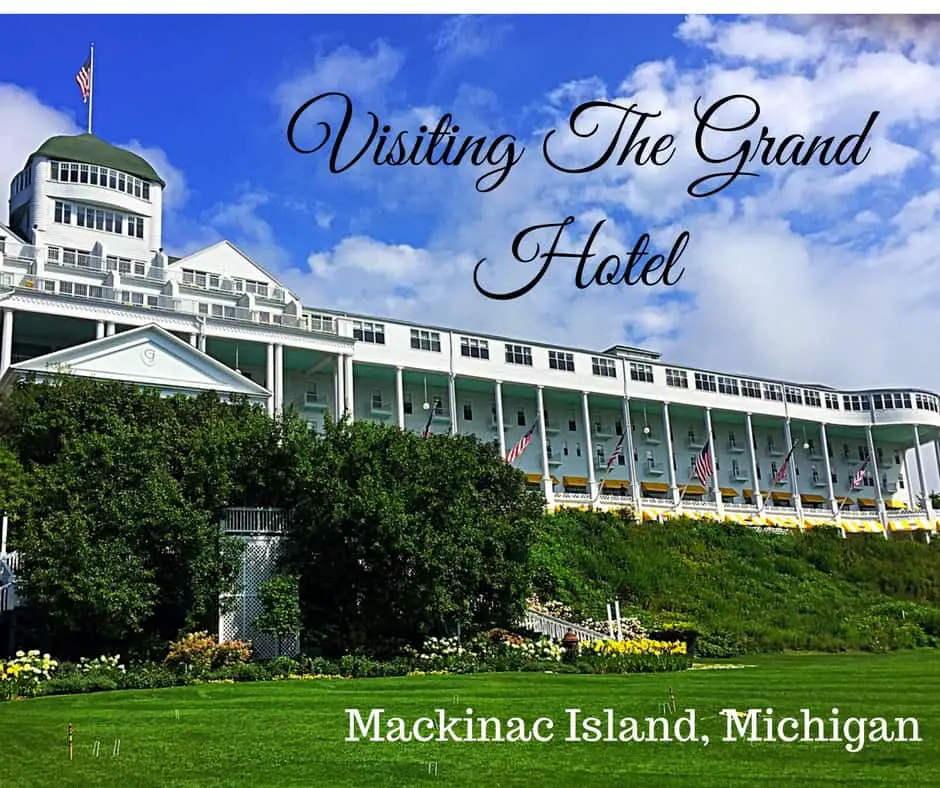 This is as close to an Uber as you can get on Mackinac Island, Michigan! In fact, this is your "taxi" to this incredible hotel and properties.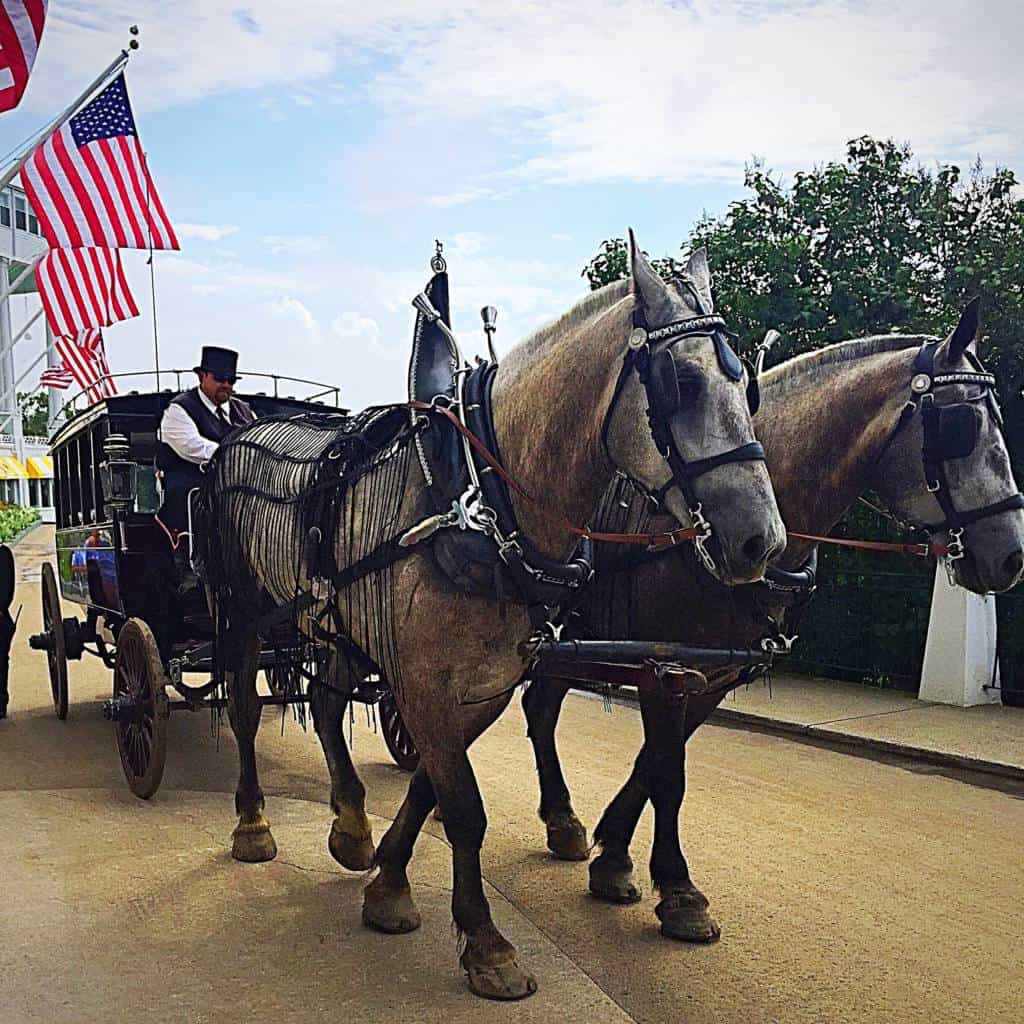 I'm totally serious. I'm not sure how many places in the US are left where you'll be trading your horsepower for the real deal when you visit this popular family vacation spot. With only 3.8 square miles total, you won't miss the responsibility of your automobile one bit.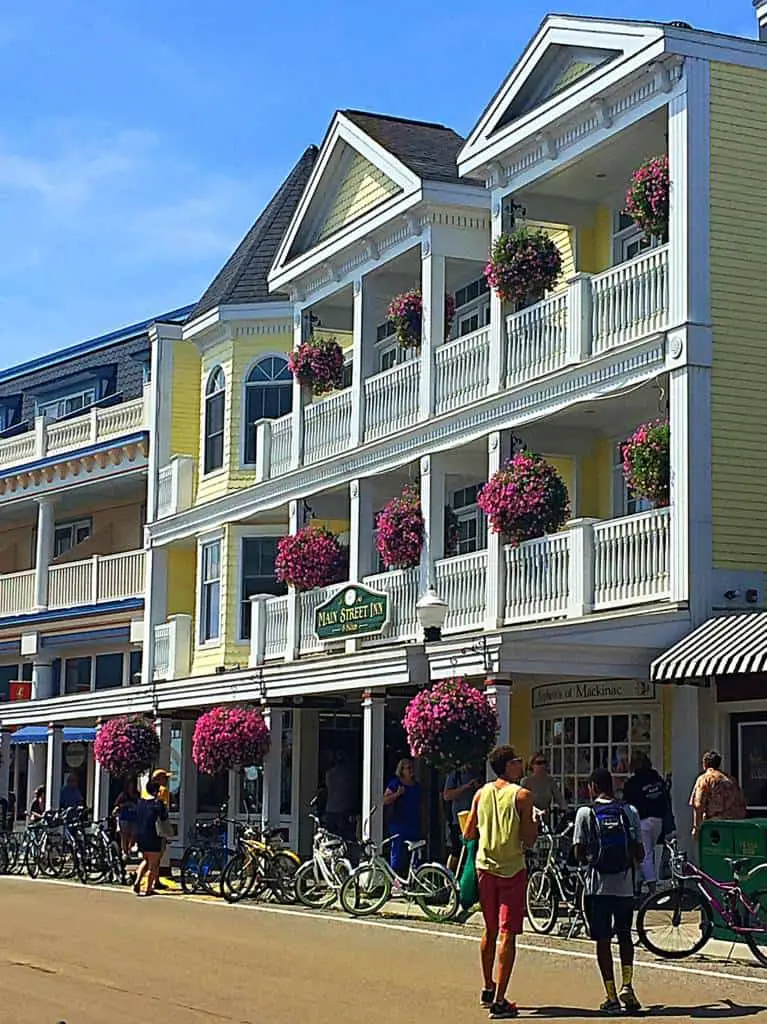 Mackinac Island is a favorite escape for my Michigan family, swearing that it's their favorite place on earth, so we Perots were eager to share a little piece of the Mac magic. It's known to many, even as far south as our fellow Texans, but just in case you're not familiar, Mackinac Island is located in Lake Huron, at the eastern end of the Straits of Mackinac between Michigan's Upper and Lower Peninsulas.
When visiting the island, you have to leave your car in Mackinac City and take the ferry over to begin your journey. I'll admit that my excitement grew as the stately The Grand Hotel and it's massive front porch came into view from the boat.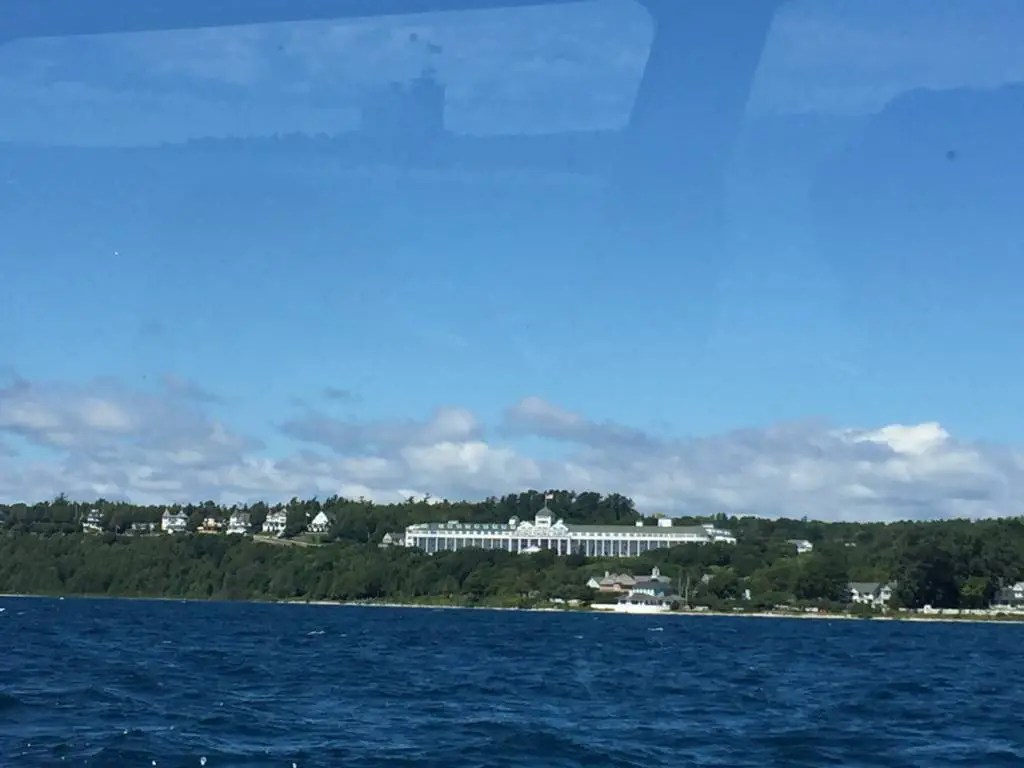 We were about to truly get away — taking a step back in time, or rather "Somewhere in Time" when visiting this quaint island. Don't worry, there's still cell service.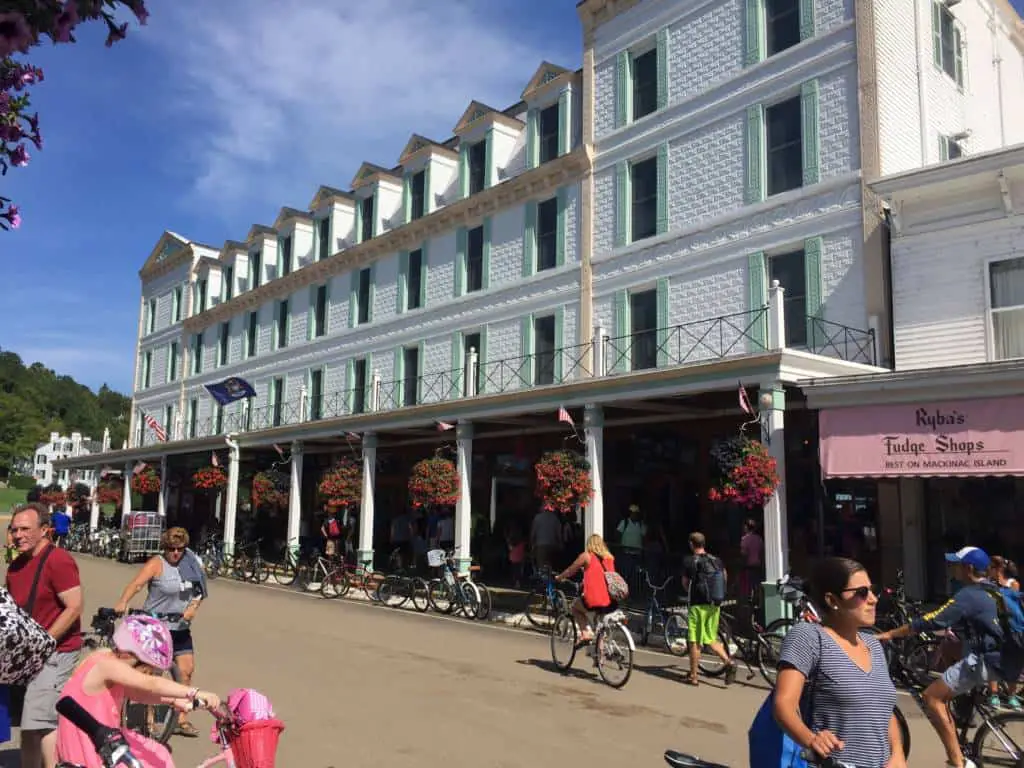 And Starbucks.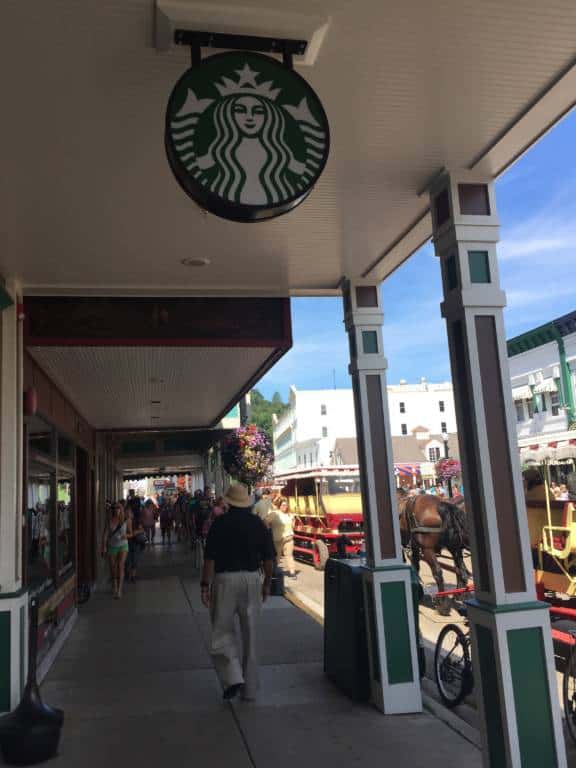 And Legos.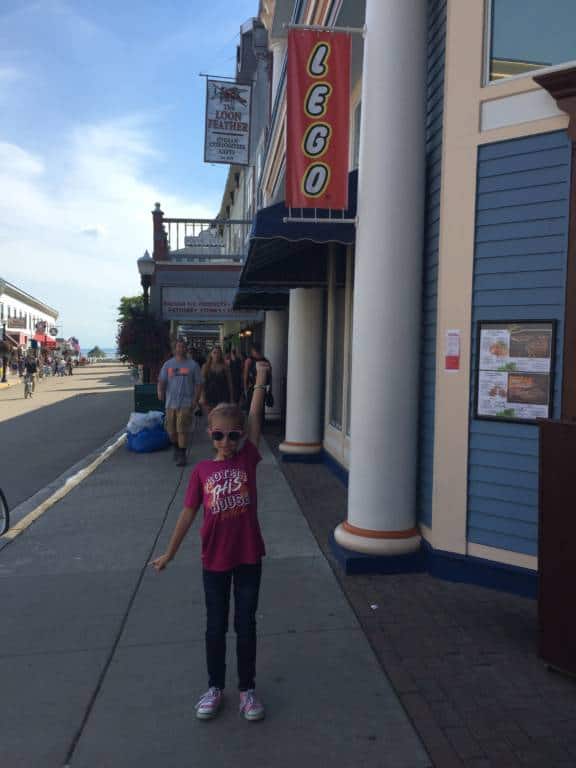 But really, it's as cute as it can be. Mackinac Island is littered with fudge shops, yachts and bicycles galore.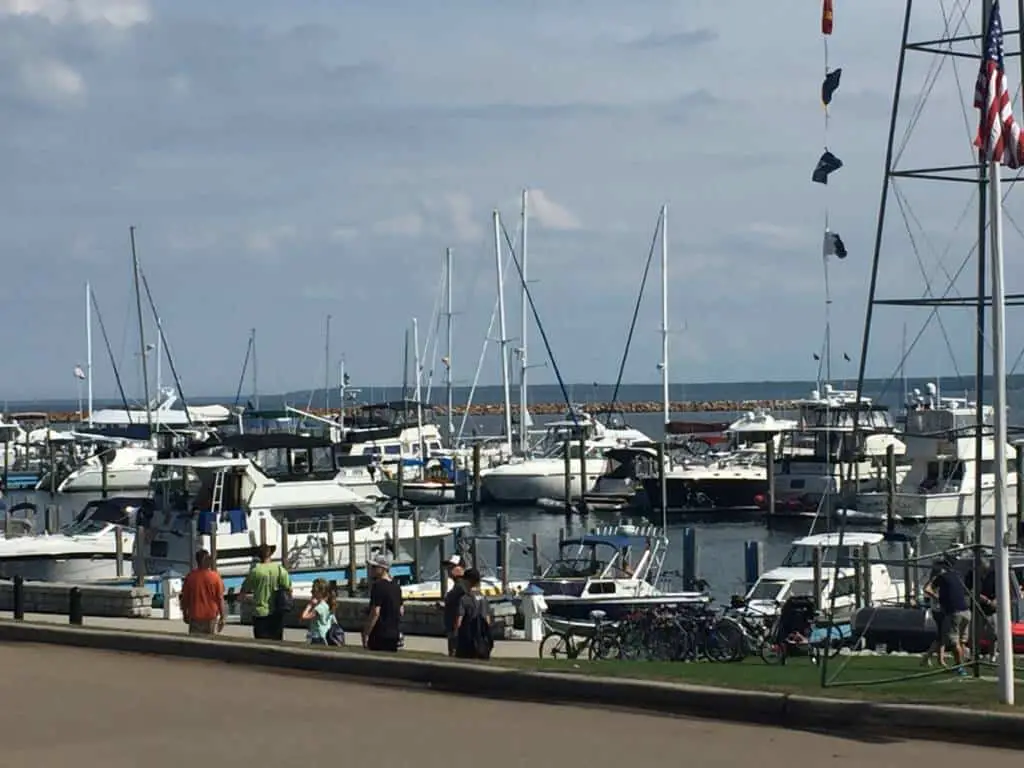 You could meander for days among the Victorian-style emporiums and restaurants, riding in horse-drawn carriages, and taking in the provenance of the old buildings and their significance to Michigan's past.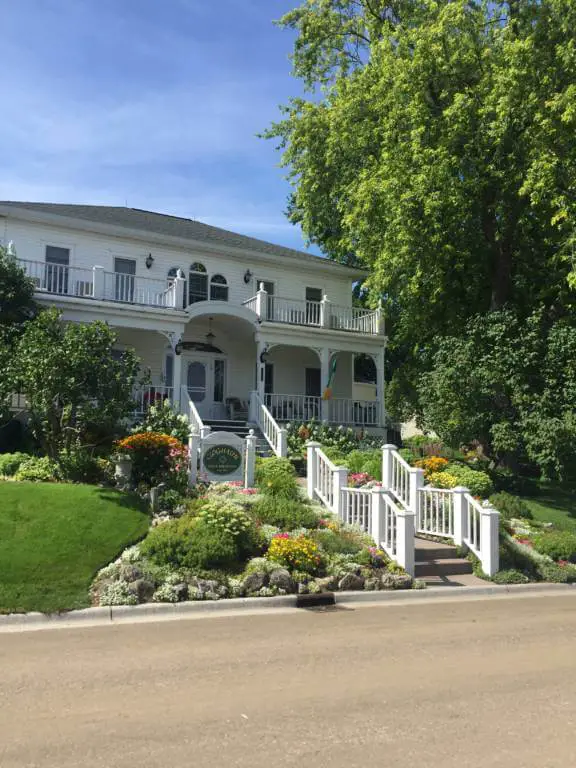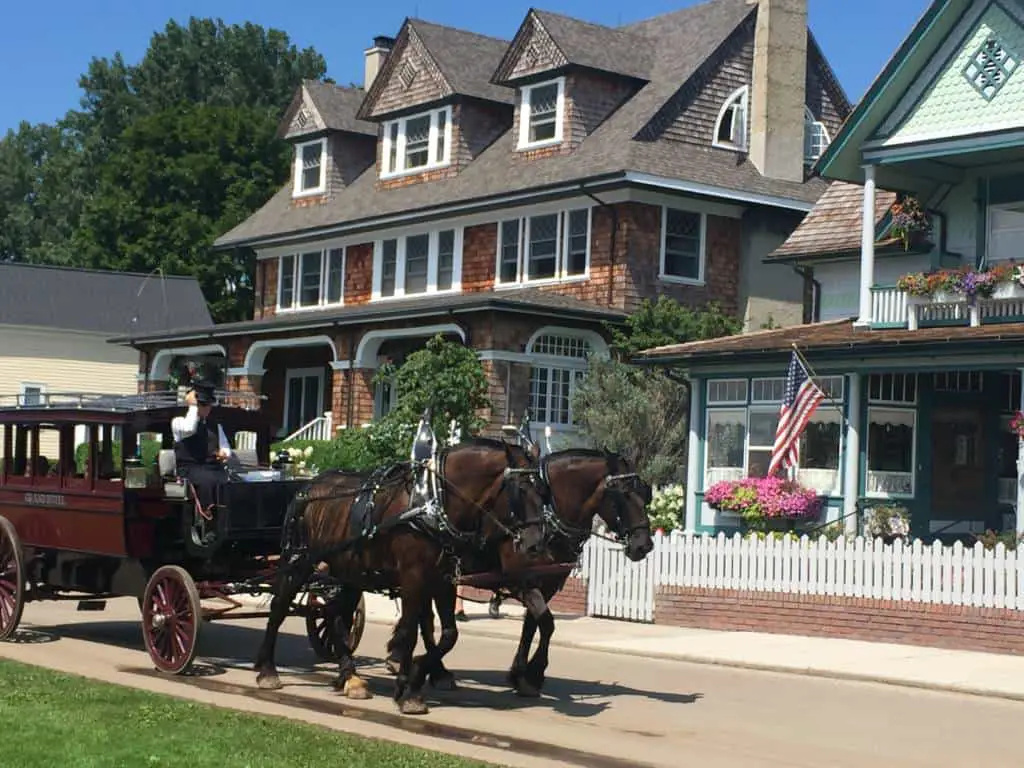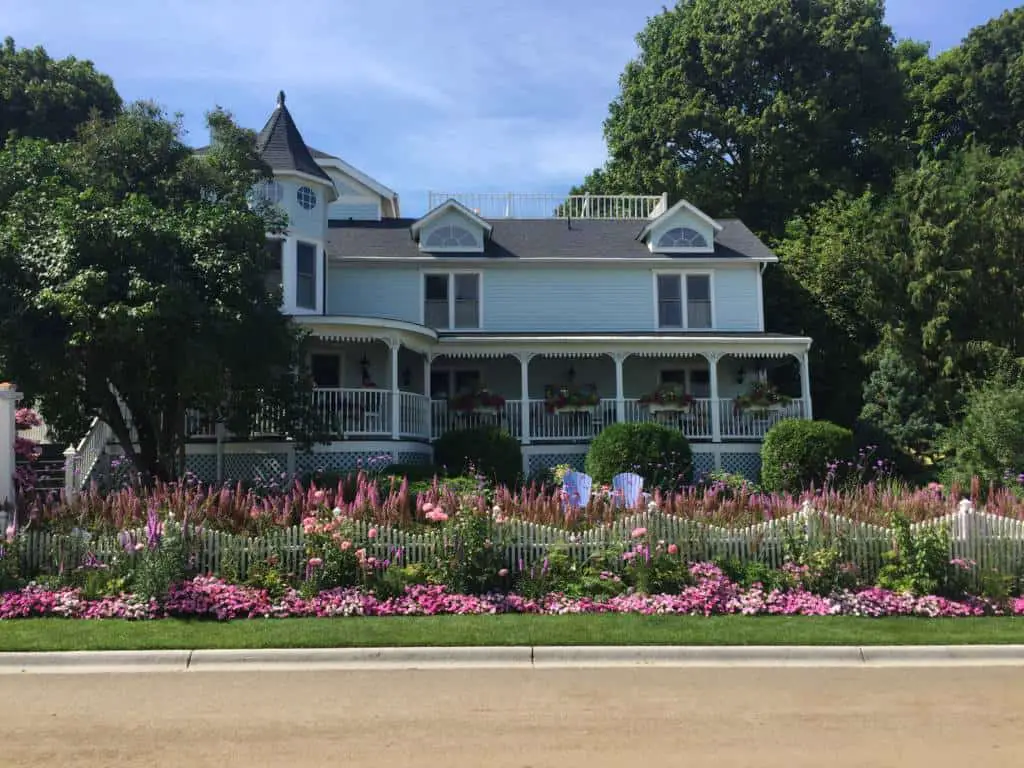 But as much as there is to see on the island, you simply cannot leave without visiting the majestic The Grand Hotel.
Famously steeped in history, this cultural landmark has hosted 5 U.S. Presidents –even Mark Twain has given a lecture within its hallowed walls.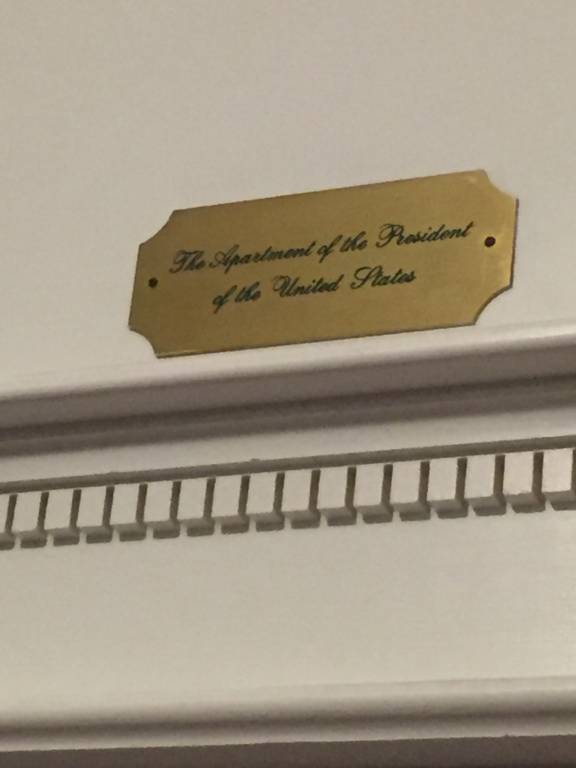 You can't help but feel you're somewhere really special when you step inside. And even if you're not staying at the hotel, you can still visit it for a $10 entry fee.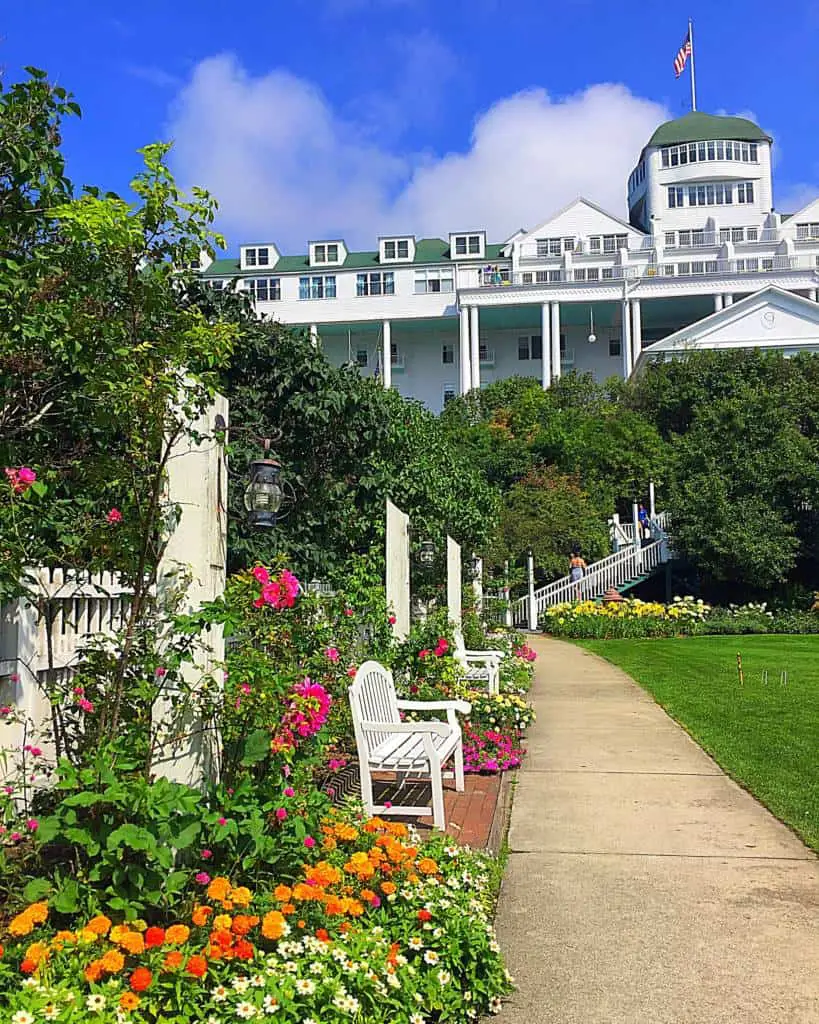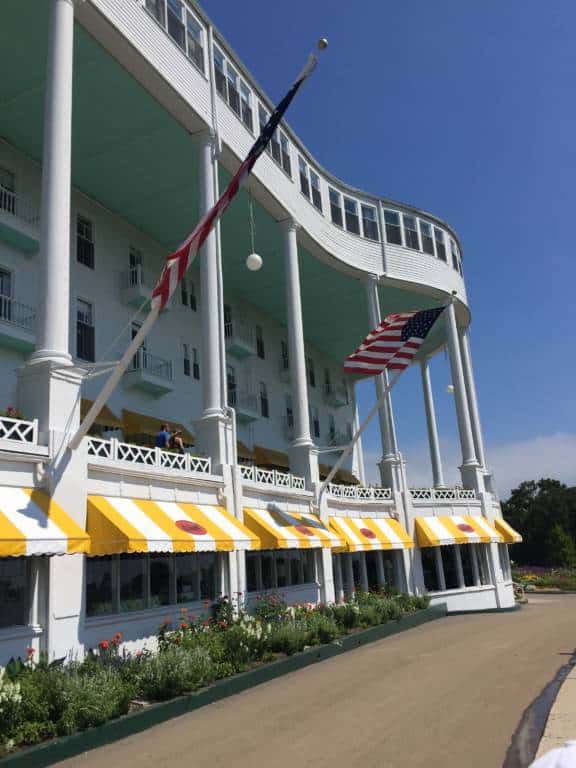 Pony up for the admissions ticket because it's something to see alright. Built in 1886 and opened in 1887, The Grand Hotel harkens the old fashioned days of opulence and leisure, complete with distinctively styled rooms, classic lawn games, sweeping staircases, and luscious meals fit for a king in a massive dining room that seats approximately 950.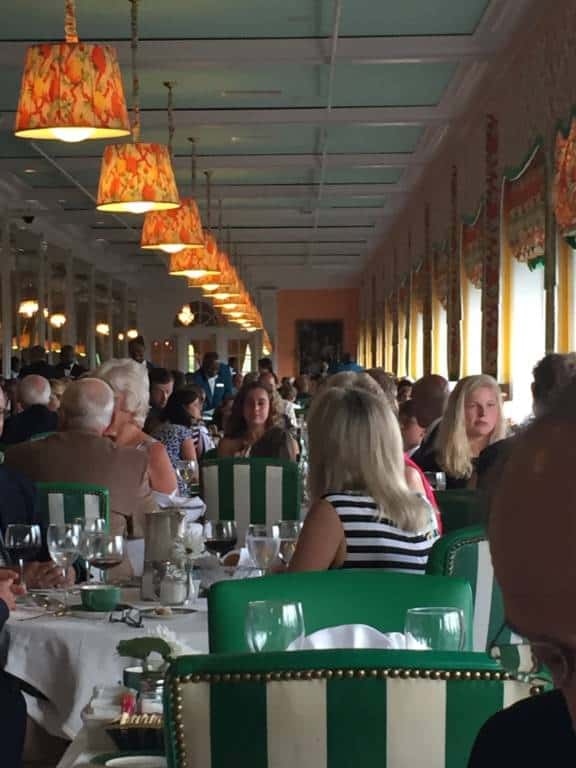 Lest not dare forget the alluring Jewel golf course, the carriage house, the huge swimming pool, and… and… and we couldn't possibly see it all in three short days. Not surprisingly, this unique destination was recently named the 2015 Best Historic Resort by Historic Hotels of America and has earned its spot as a National Historic Landmark.
As you walk the halls of the hotel, the flower-lined walks and patterned floors draw your eye down,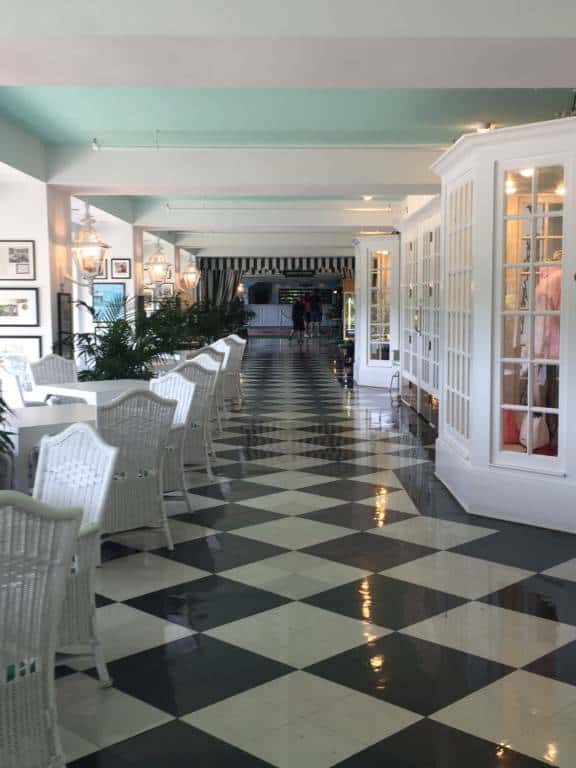 but the gallery walls are enough to rival a museum. Look off the veranda and onto the horizon —  your breath will catch at the sight of Lake Huron.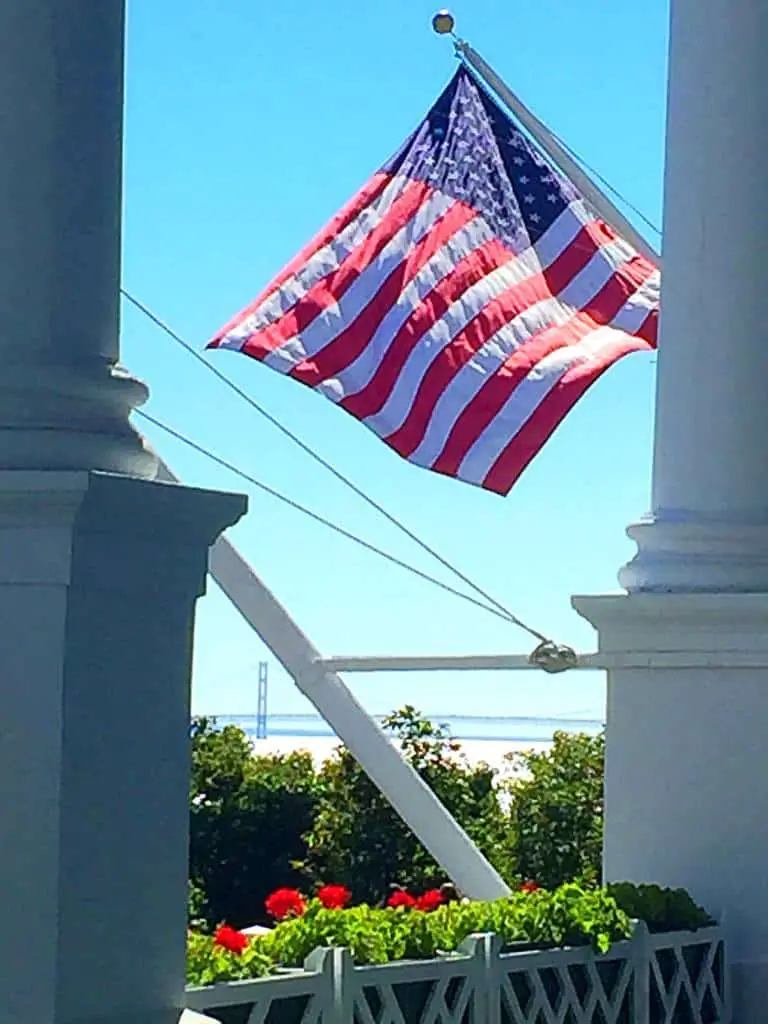 Each of the 390 guest rooms at The Grand Hotel are unique, and lavishly decorated by NY designer Carleton Varney. From porch views, some with private sunrooms, to movie star suites, you feel as though you're staying at your wealthy grandmother's summer lake house: loads of floral prints (geraniums are the logo'd favorite and you'll find 5,200 on the grounds) and stripes.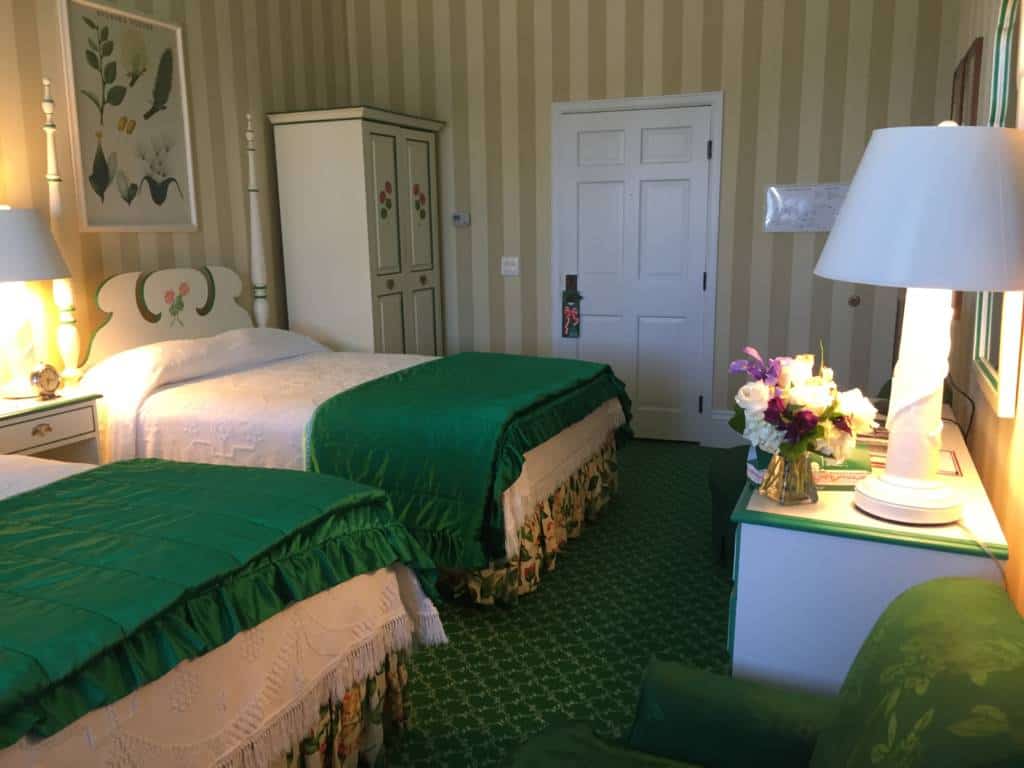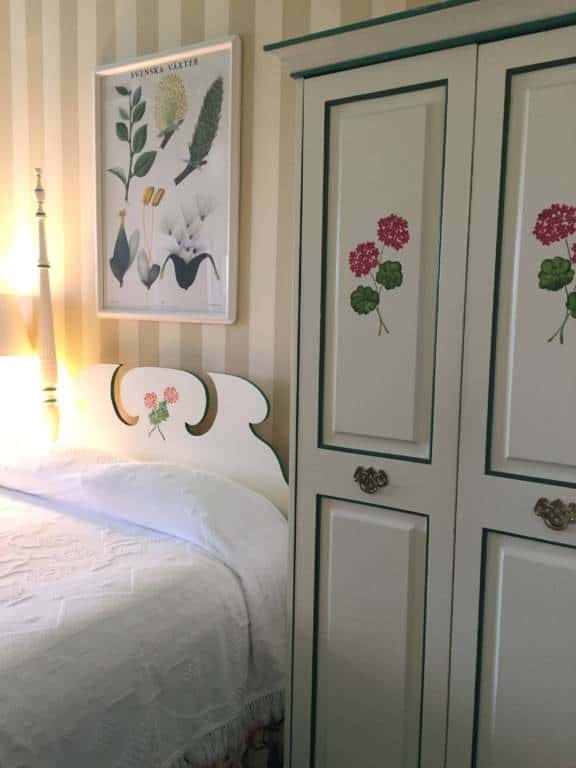 Here are a few photos from the Hollywood suite: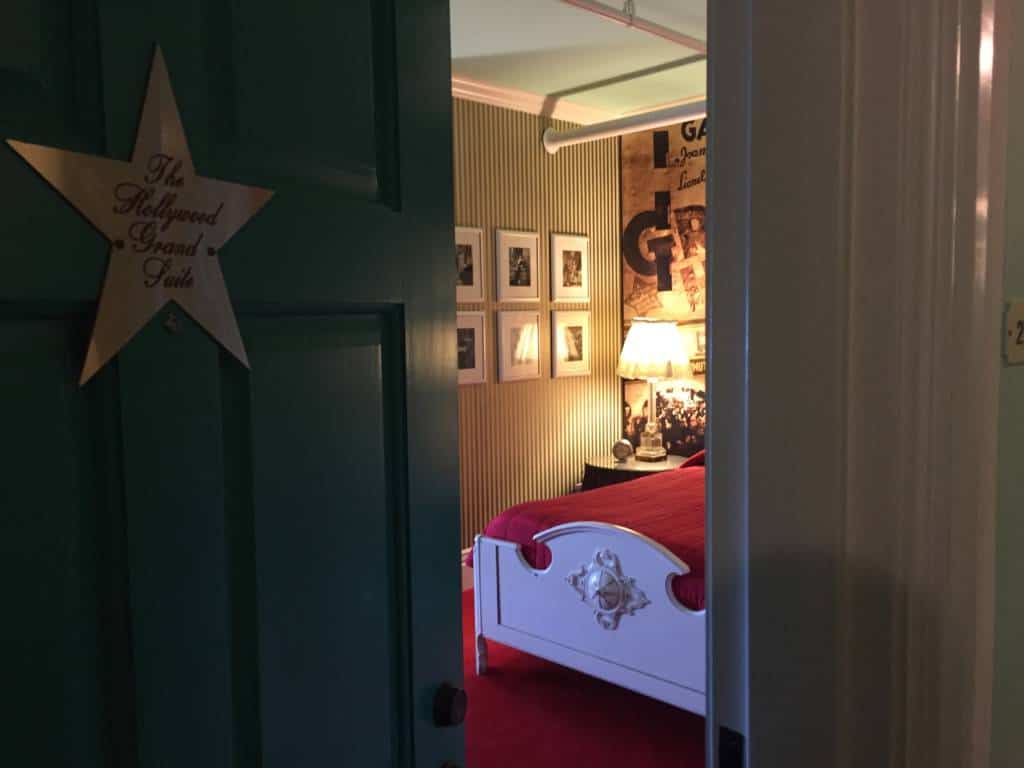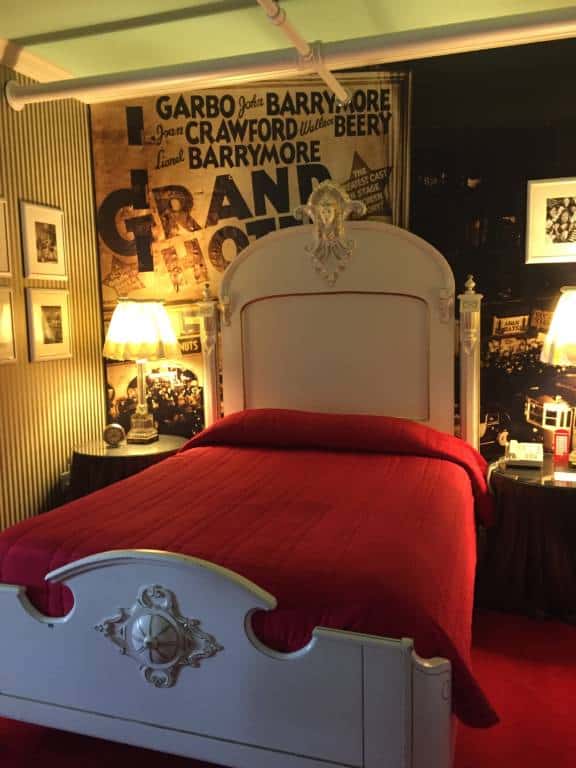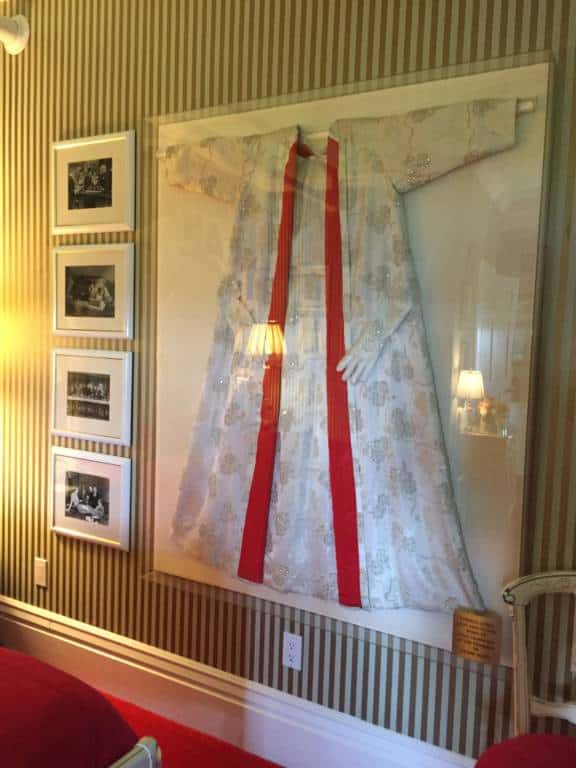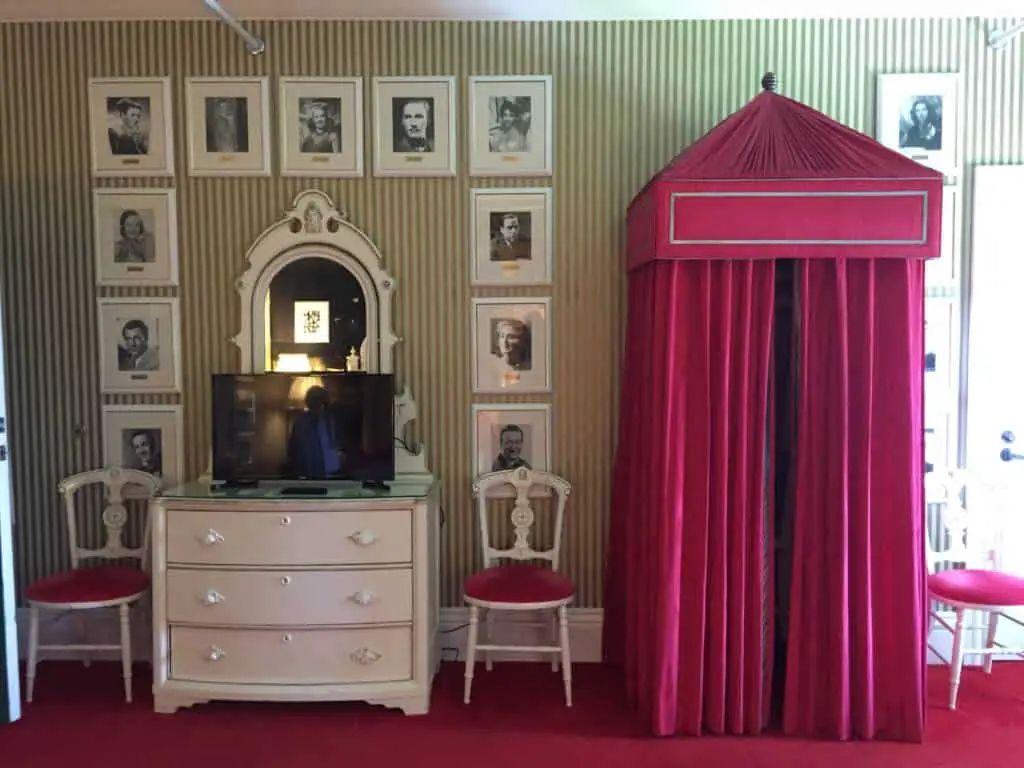 This is definitely no place for the minimalist, urban hipster. The Grand Hotel celebrates history and tradition and excess on every inch of its tuxedoed grounds. Go all in and take part in the daily high tea complete with silver trays overflowing with cucumber sandwiches, sherry or champagne, and live harpist.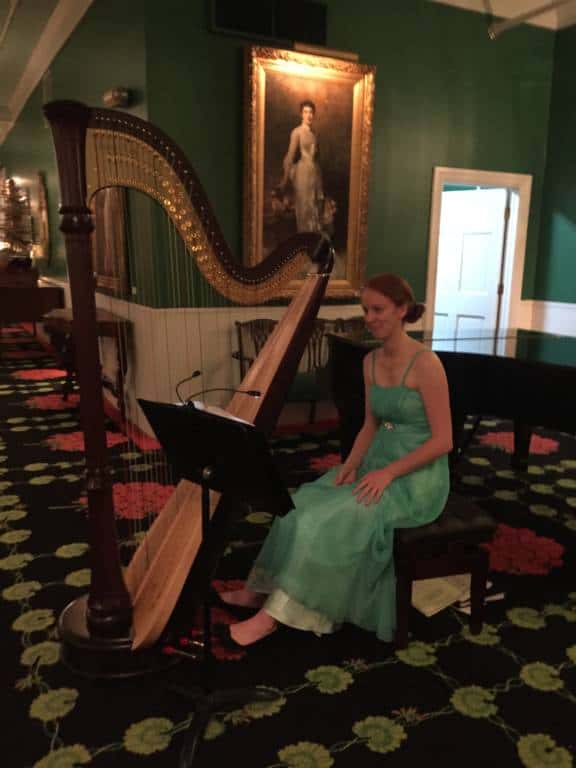 And what of the food? Depending on your hotel package, it likely includes a food plan which offers full breakfast, Grand Luncheon Buffet, and five-course dinner daily so loosen the belt buckles and wear those sparkly (to meet the dress code) stretchy pants. Breakfast options include buffet style or you can order from a full menu, continental is available for the late risers. I mean seriously, you can spend your whole day JUST eating here and I'm not kidding. After the full breakfast, we opted to skip the Luncheon Buffet in an effort to accommodate space in our tummies for the 5-course dinner each evening. I mean, take a look at these entrees.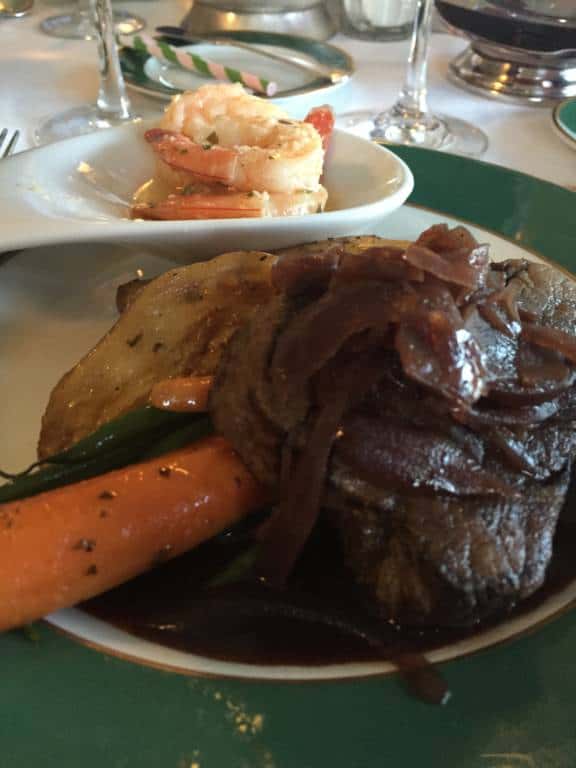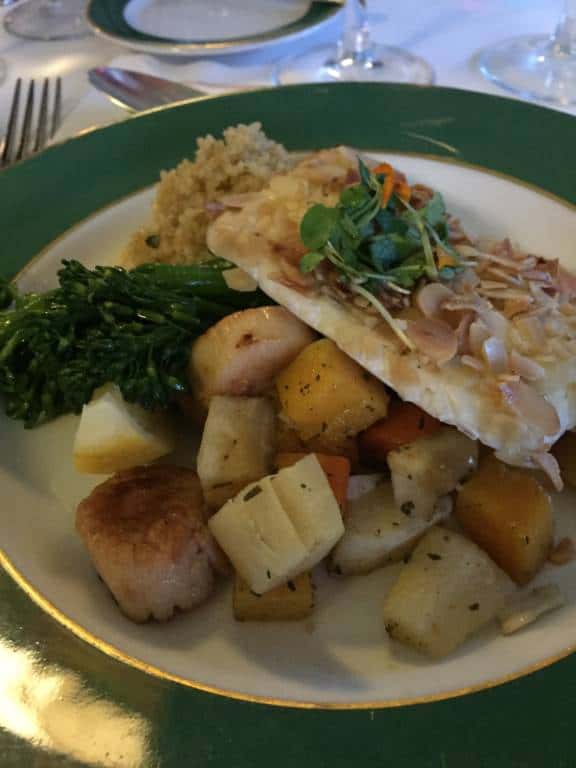 Warning, the appetizers, soup and salad are so delicious that the main course may fall second fiddle — if you can manage to squeeze it all in. (Not pictured, the soups. They were divine.)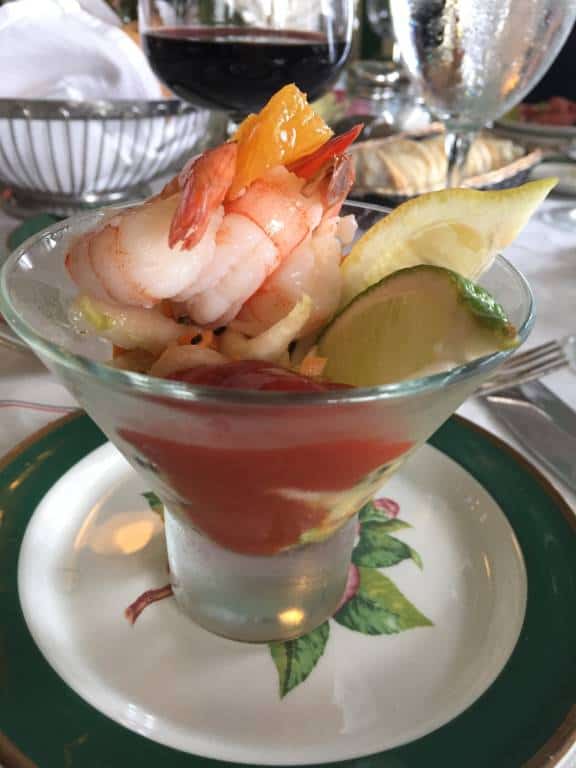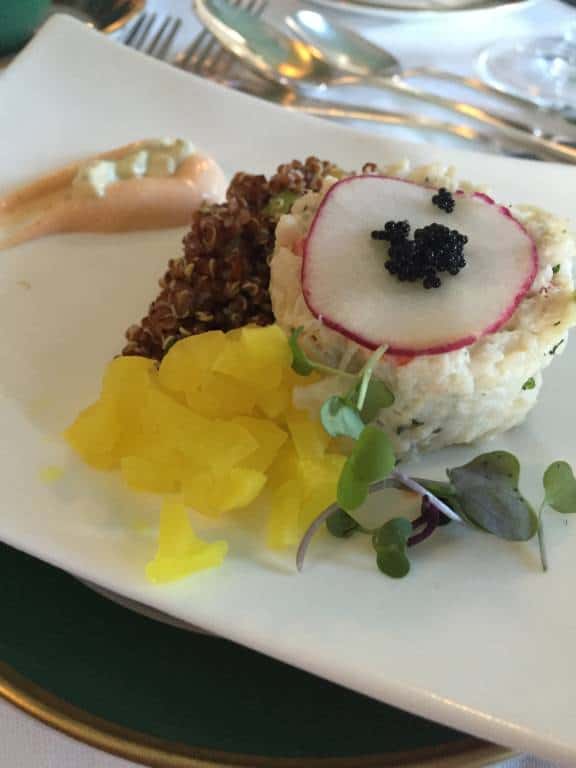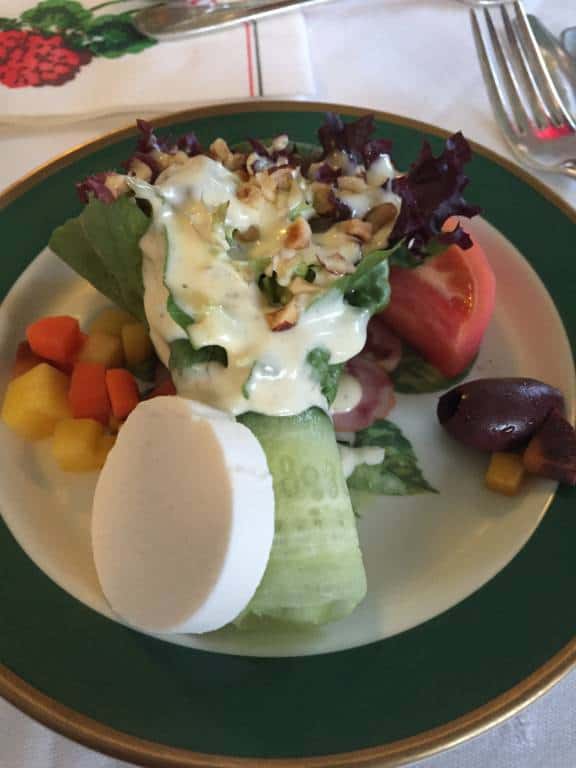 And dessert, well…. There's something for everyone each night although a dining room favorite (also not pictured) is the pecan ball ice cream.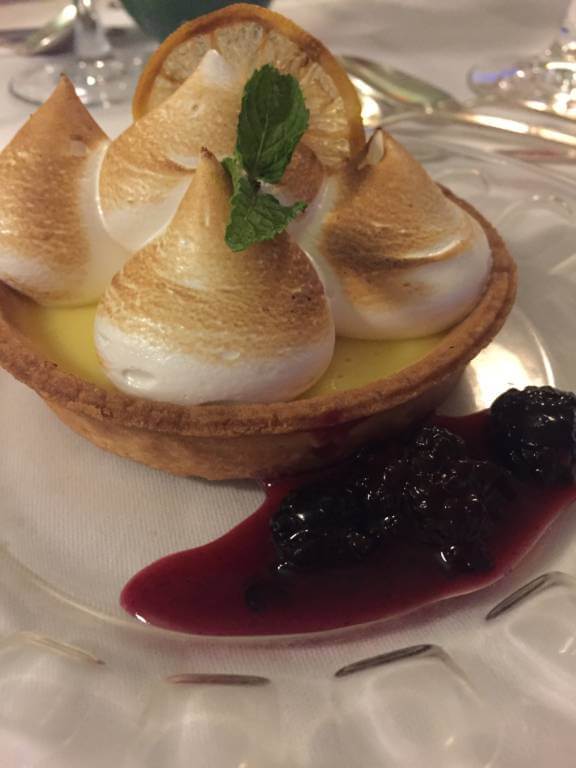 Don't worry, if you can't wait for dinner to get your fill of ice cream, you can visit Sadie's Ice Cream Parlor at the end of the hotel. Named after the owner's dog Sadie who won the Westminster Dog Show "Best in Show" in 2010. This sweet shop features 24 distinctive flavors of Michigan ice cream – and Perot's can vouch for at least 5 of those as being delicious.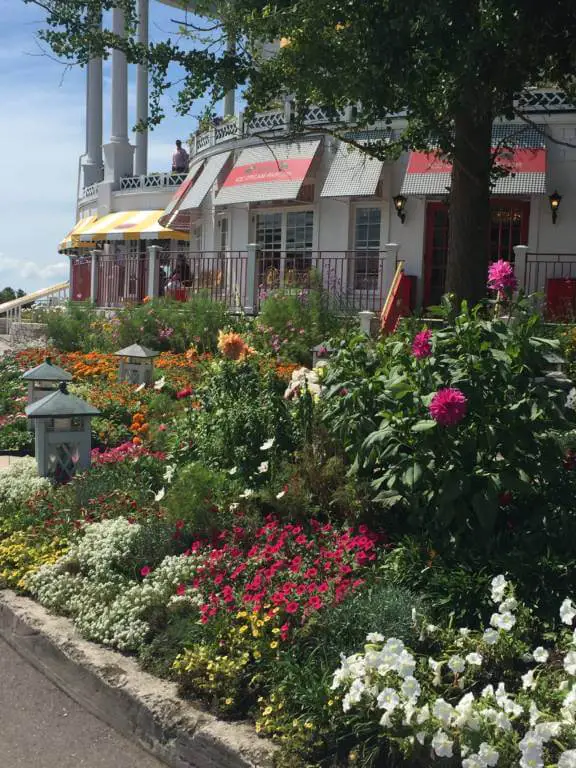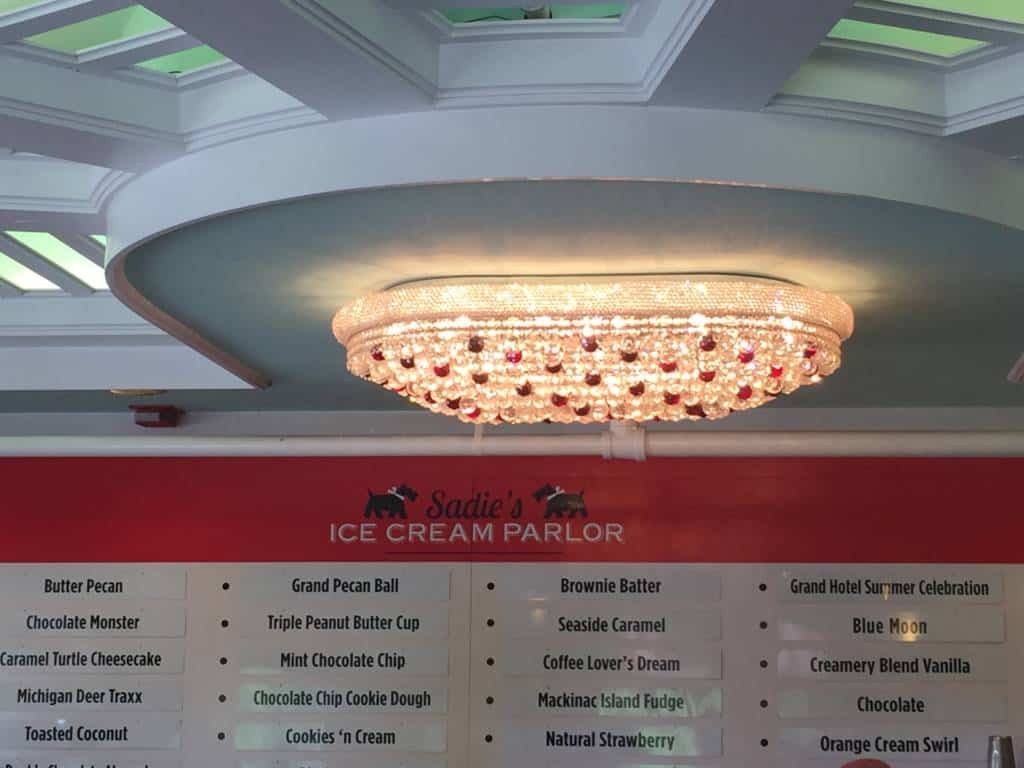 There are plenty of other dining options that can suit a more casual wardrobe as well. I recommend the parmesan truffle fries at the Jockey Club,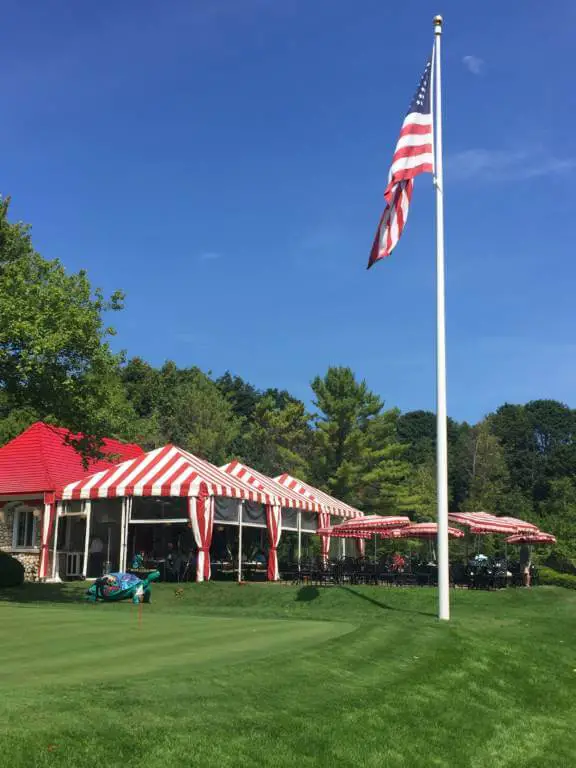 and when we return I'll be visiting the new Sushi Grand, the Gate House, Woods, and The Fort Mackinac Tea Room. See, just plan to eat your way through the various hotel properties. It seriously took me a week to recover from the food coma.
Aside from the touristy boutiques all over the main streets of town, the Grand Hotel has plenty of shopping of its own. Everything from a flower market to newsstand, fine jewelry and toy store, and much, much more.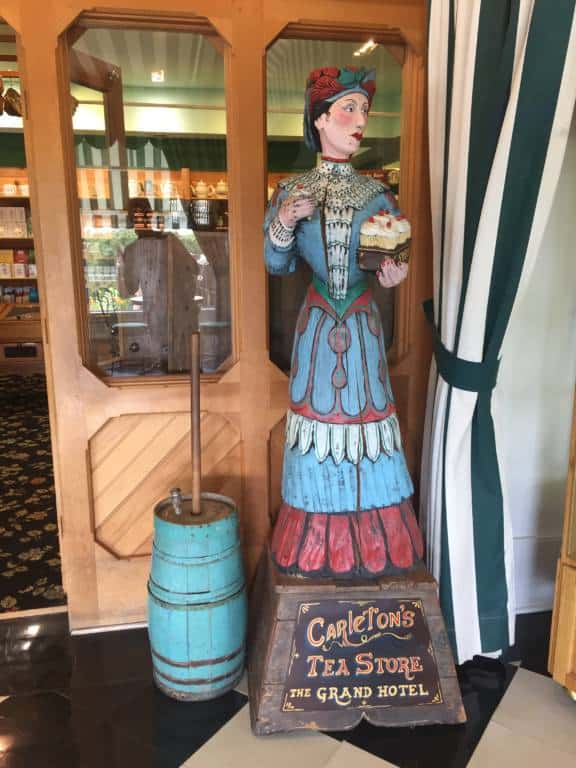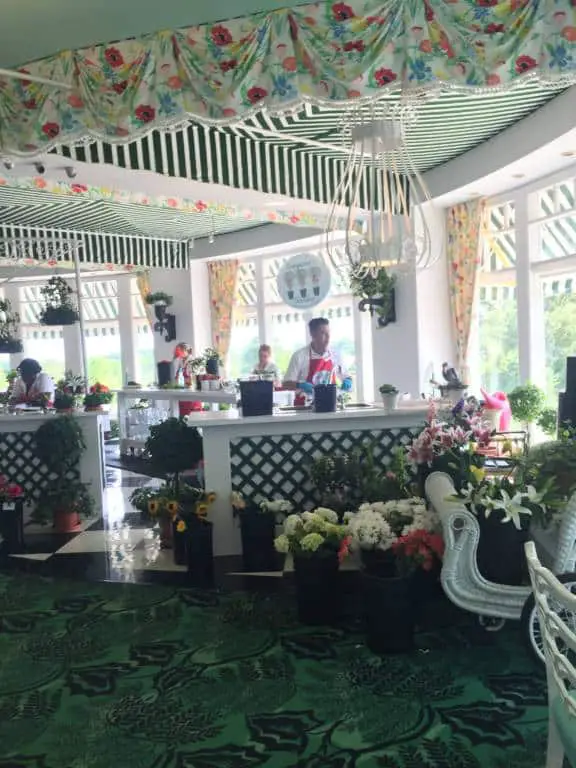 Thankfully there are opportunities of relief from shopping or gorging yourself while staying at The Grand Hotel. We loved family games of foot golf, bocce ball, and croquet, but there's also golf, tennis, a beautiful 220-foot swimming pool (with free snow cones), spa, horseback riding, cycling, island carriage tours, garden tours, Fort Mackinac and an art museum. There's even a butterfly conservatory and horse stables to see. No way we could hit all those in one trip, and it becomes easy to understand how this endearing resort quickly becomes family tradition.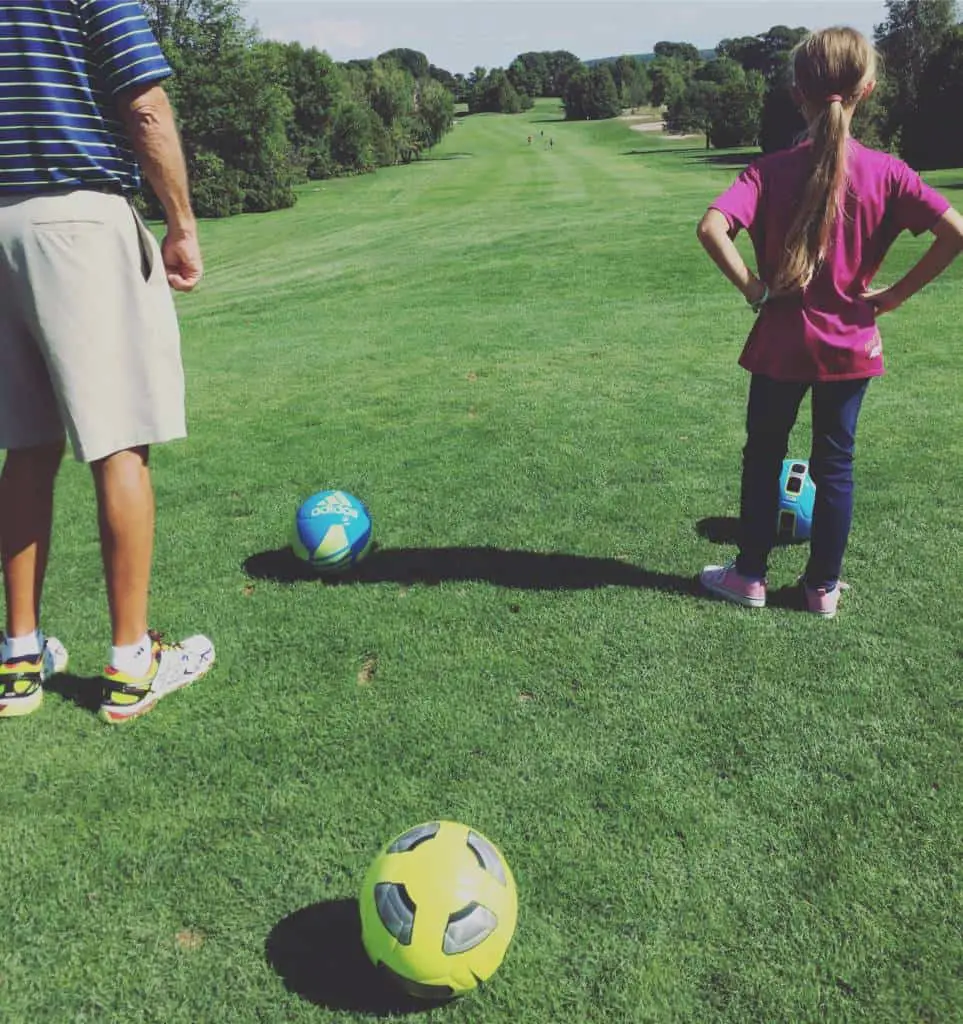 If you can't get to the Grand Hotel soon enough, check out these two classic movies that were filmed there. The Grand Hotel served as the backdrop to the 1980 film Somewhere in Time, starring Christopher Reeve and Jane Seymour. It was also featured in the1947 flick, This Time for Keeps with Esther Williams. Fans of the first mentioned romance gather yearly with Ms. Seymour herself, in late October to commemorate this cinematic favorite.
We had just a few short days to sample the Grand Hotel, but I read in their newsletter that the hotel recently had its first guest to stay for 8 consecutive months. I have to wonder if that guest has yet seen it all that this gorgeous hotel and charming island get-away have to offer? If you're thinking of visiting the Grand Hotel, keep in mind that while a few hundred people actually stay on Mackinac Island year-round, the hotel is only open from May to October.
Learn more about The Grand Hotel at their website here, and follow them on Instagram (#AmericasSummerPlace) and Facebook. Learn more about life and the distinctive mansions on Mackinac Island here.