This is an UNbiased review of The Friends Experience Dallas. I bought my own tickets to attend and all opinions are my own.
Raise your hand if:
You or any of your friends – or both — had "the Rachel" haircut in the 90's
When you're moving furniture, you can't resist screaming "PIVOT"
You cannot stifle a giggle when someone says, "How YOU doin'?"
If your hand is still up, you my friend, are a FRIENDS fan and need to go put on ALL of your clothes, (a la Joey Tribbiani) and get to The Shoppes at Willow Bend Mall before January 17th to see The Friends Experience.
Do NOT forget the camera.
For those of us who watched our favorite 20-somethings week over week for 10 years, this is a unique way to relive your love of the culture-shifting sitcom.
The Friends Experience recreates a number of the infamous sets where you can not only walk through, but sit for a spell on the iconic sofas (in Central Perk and in Central Park) or poke the ugly naked guy through the city window.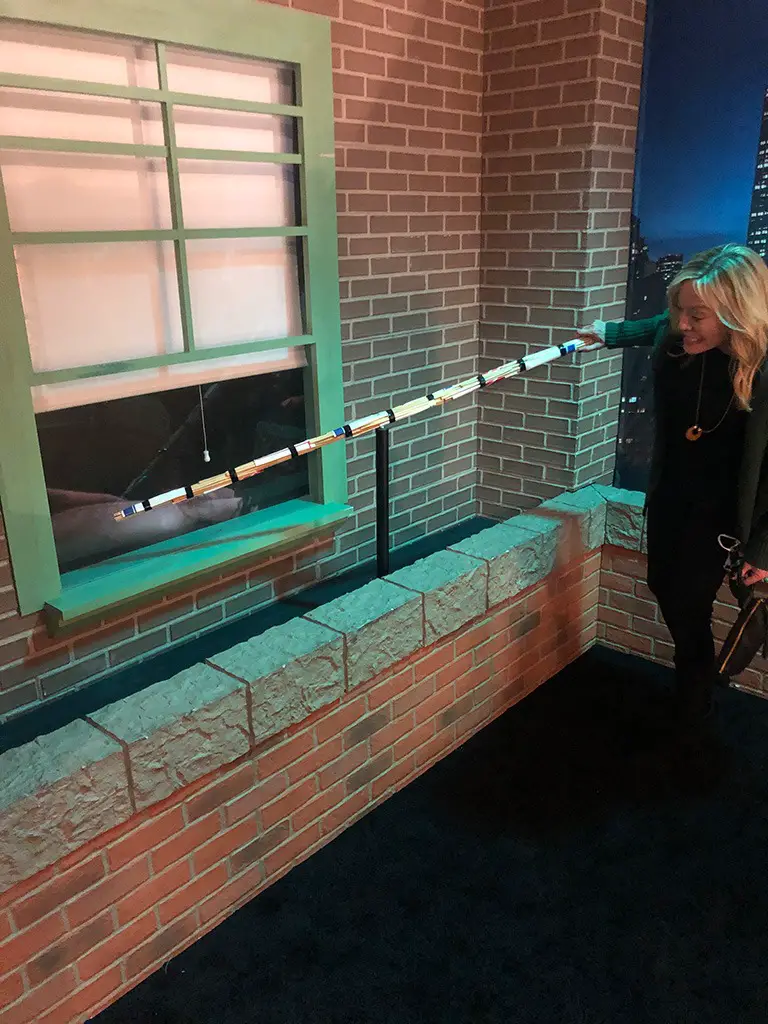 I personally enjoyed pushing back in Joey and Chandler's recliners, but I will say that pulling up a chair to Monica and Rachels kitchen table felt like visiting an old friend at home. All that was missing was a plate of "Nestle Toulouse" cookies and a cup of coffee.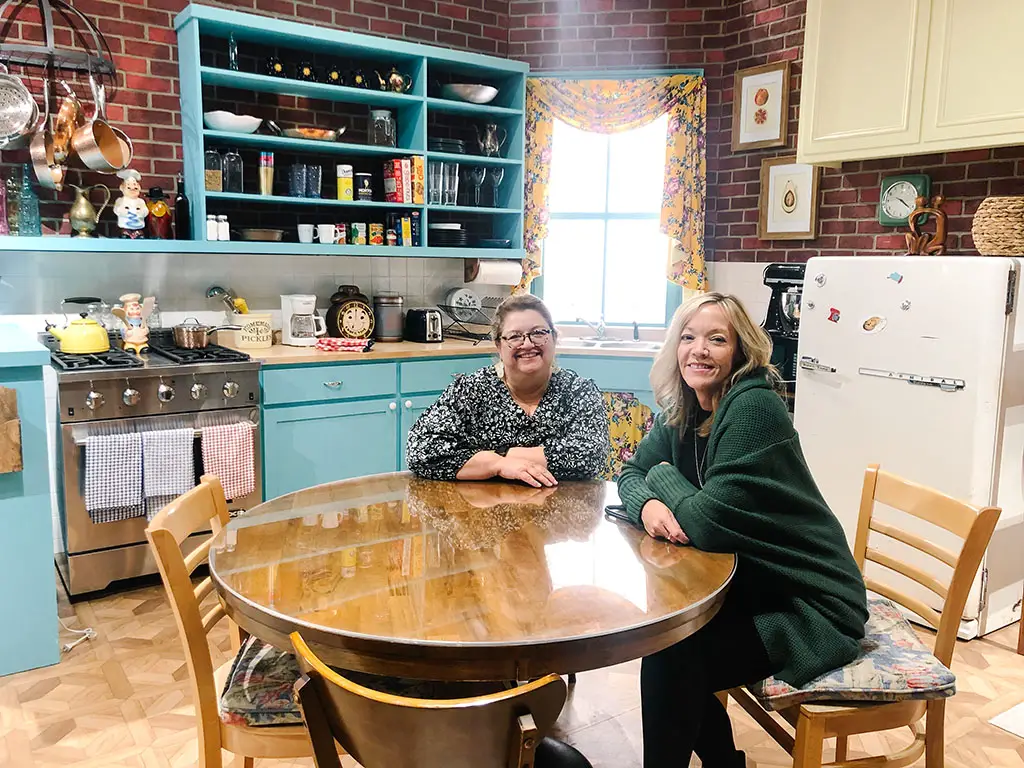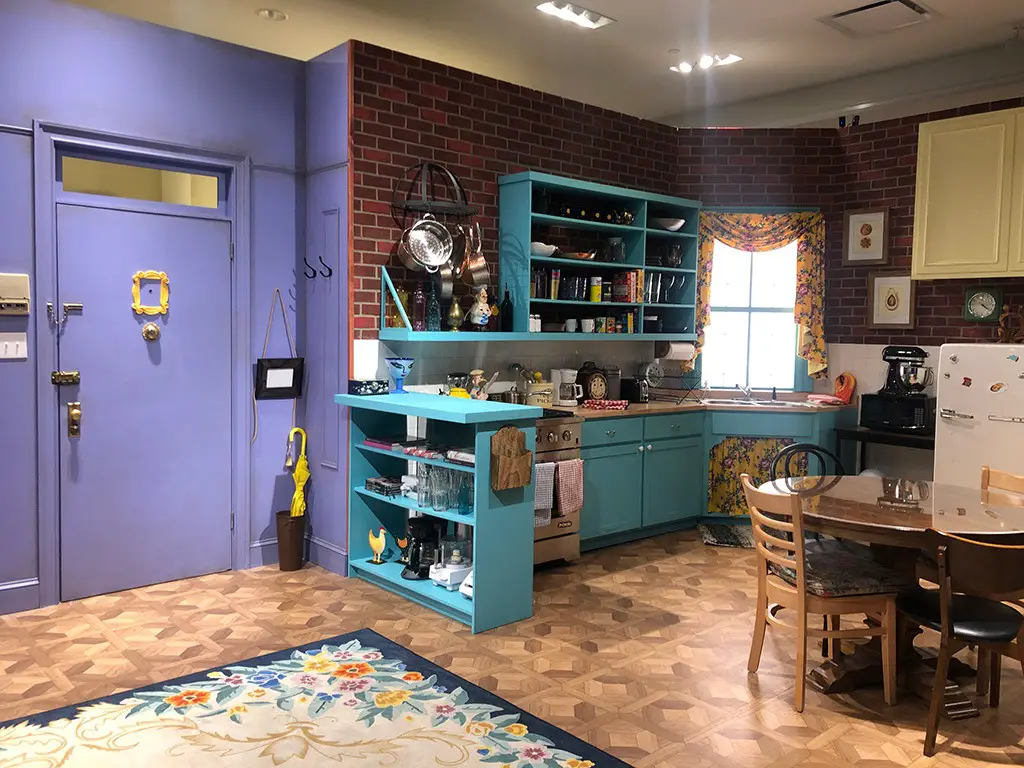 In addition to the many interactive sets, there are some costume displays, memorabilia, a trivia challenge (we won), and more. I was particularly fascinated by the romantic timeline wall. It shows each character's love interests throughout the series and all the guest stars as well. I probably could have full-on studied that for an afternoon.
There are lots of screens replaying hilarious moments from the show to keep you both entertained and to invoke the nostalgia of Friends.
If you have any concerns about germs or touching the props, I can assure you that all of the employees were wearing masks and there were several cleaning stations ensure that everything and everyone was "Monica clean."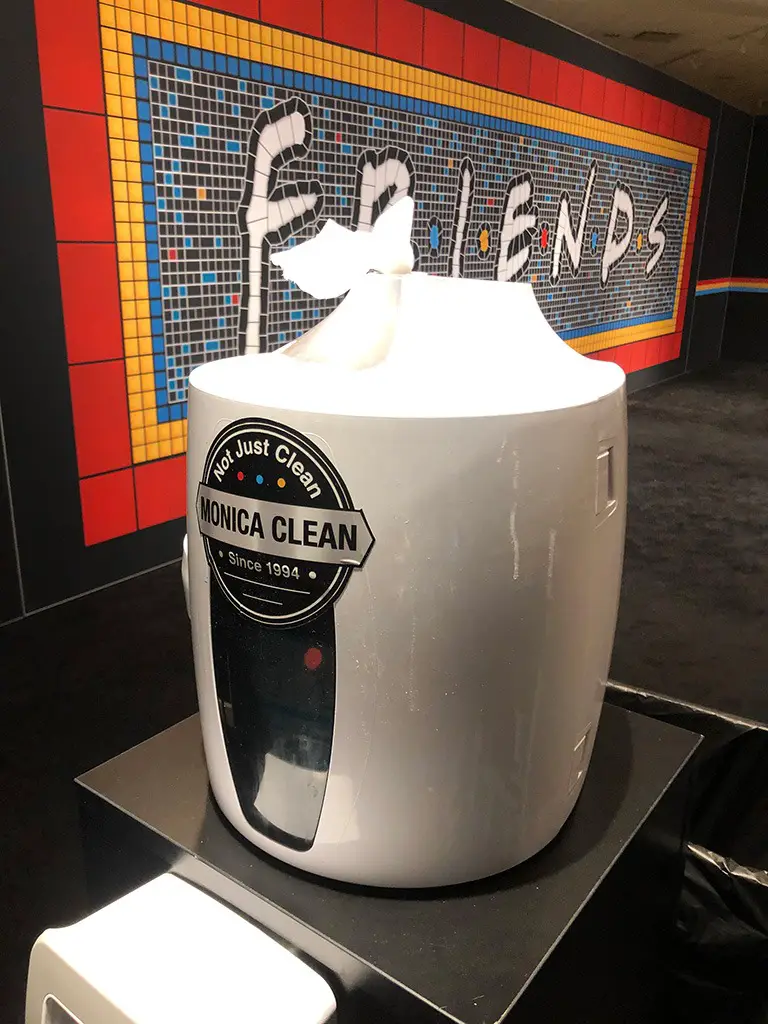 Speaking of the employees – fabulous. They were really great. At every turn, they were offering to take photos for us and suggesting better angles for the pictures. Clearly, they were Friends enthusiasts. You could tell they were excited to be immersed in this all day with other people who shared their enthusiasm.
This is like a mini museum of Friends memorabilia. It's fun for sure. I'd recommend bringing a group to recreate the scenes, but at minimum, bring your lobster or a bestie who also loves it.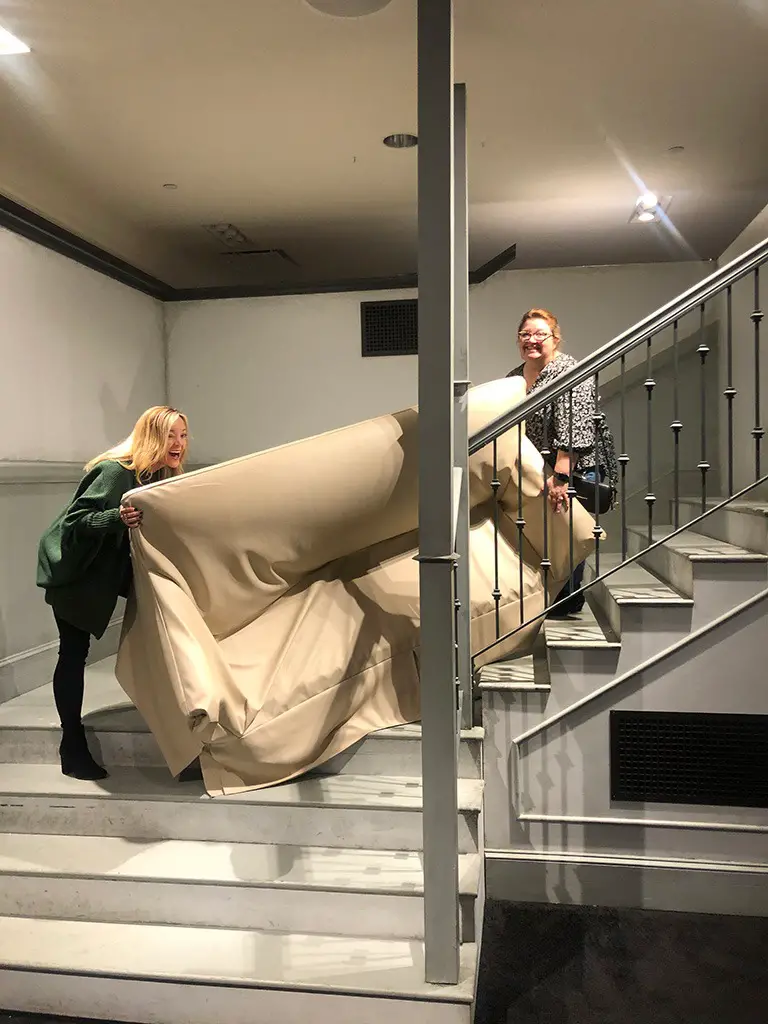 When we went at 5:20 p.m. on a Thursday, we had the place to ourselves and it was really cool to not have to share any of the sets with anyone. I have no idea what the traffic will be like for it during this busy shopping season, but the space is plenty big enough to accommodate large crowds. In fact, Joey and Chandler's apartment was too large IMO.
While I did love going to The Friends Experience Dallas, and laughing my way through it with Anna, here's what I was less than impressed with:
The price. I paid roughly $50 per ticket and I felt that was a bit steep. If you are die hard Friends fan, then absolutely go for it. If you just enjoyed the show, I think you'll be feeling a tiny bit robbed at the end.
There's not a lot to it. I mean, there is but there isn't. I think the sets were great and certainly the gems on this crown, but for a show that ran 10 years, I think there could have been so much more memorabilia, more behind the scenes photos and interviews, more overall wow factor. Aside from getting to walk through the sets – which was very cool (but not entirely to scale) — I didn't really take away much new information and I'm not a Friends-trivia buff by any stretch of the imagination. You can make it through the exhibit in under 45 mintues and see everything in detail.
The finish. With any good museum or immersive event, the formula is to lead you out into the retail space where you want to snatch up an arms full of merch to relive the fun feeling you just had. With the exception of a few things, the store felt to me like they were looking for excuses to sell quite frankly, anything. For example, a t-shirt with a screen shot of the huddle from the football episode with no words. Another example, joggers that say, "Friends" down the leg. Uh… ok. Show me a shirt that says, "Welcome to the real world. It sucks. You're gonna love it." and I'll buy two. They did have a few cute ornaments, but I'm sorry: Not paying $35 for an ornament which is a 3 inch replica of the yellow frame that circles the peephole on their door. IMO, all of the unique to the "Friends Experience" items (i.e., excluding the Legos and Funko Pop) were roughly 30% higher priced than they should have been. I considered the Central Perk mug, but for $25, I can find a version at HomeGoods for a fraction of that price. You can view all the merch here: ________________
Being the coffee lover than I am, I was hugely let down that the coffee cart was canned coffee and other drinks. I do give them bonus points for the opportunity to buy "Monica's Break Up Jam," however, but poorly placed in that I didn't even see it in the shop so if you weren't interested in canned coffee, you wouldn't even know it was available.