Note: Toyota provided me a Land Cruiser to drive for a week. All opinions are my own.
I had to break it to the hubs that I was in love with another SUV.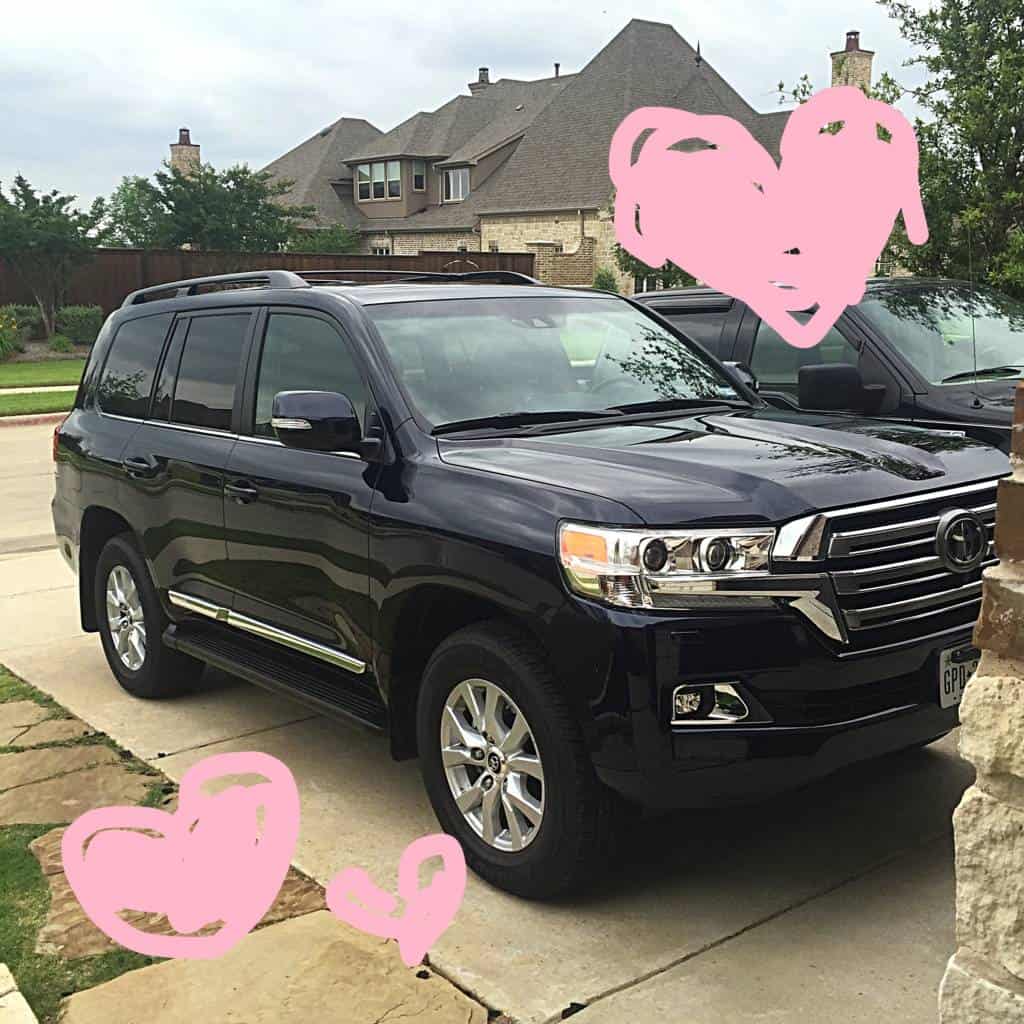 That was a delicate conversation considering my SUV is only 2 years old. However, it really shouldn't have been all that surprising considering I had been driving a loaner Toyota Land Cruiser for a couple of days. Isn't she beautiful?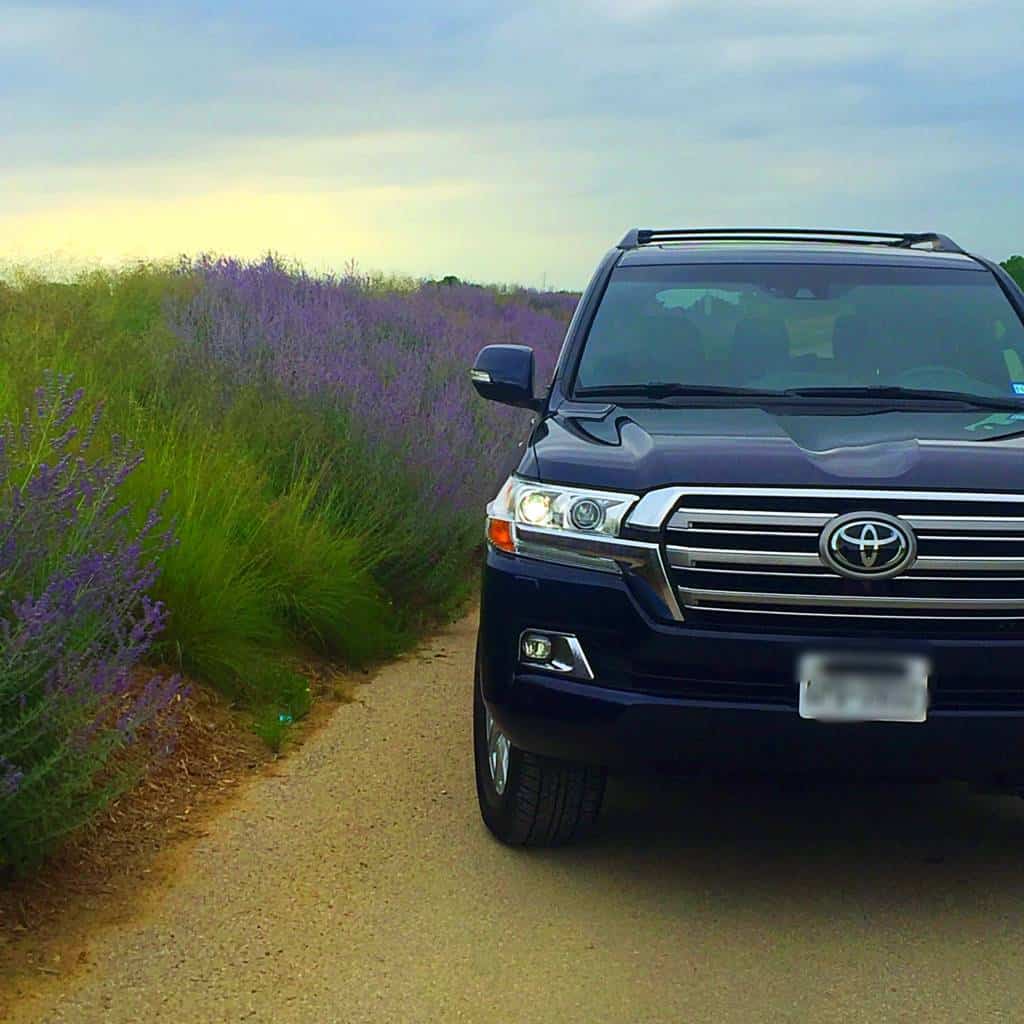 I thought the Land Cruiser might file under the "too massive" category as I currently drive a smaller SUV, but I was excited about driving large or a few days to see how big it really was.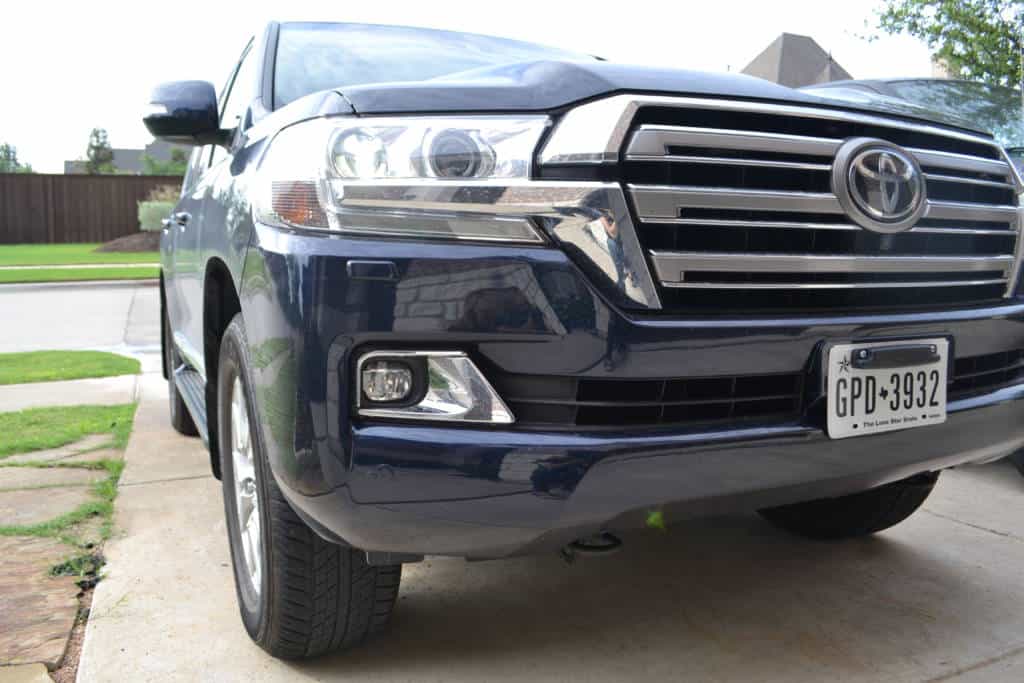 But yeah, now I'm ruined.
Maybe it was the posh leather and woodgrain interior,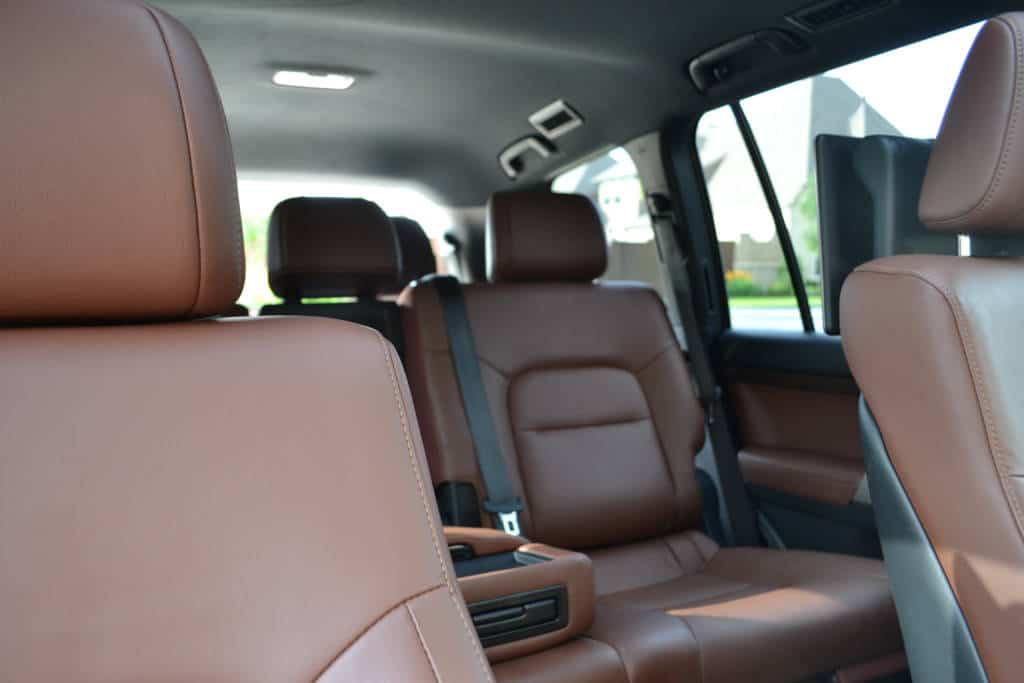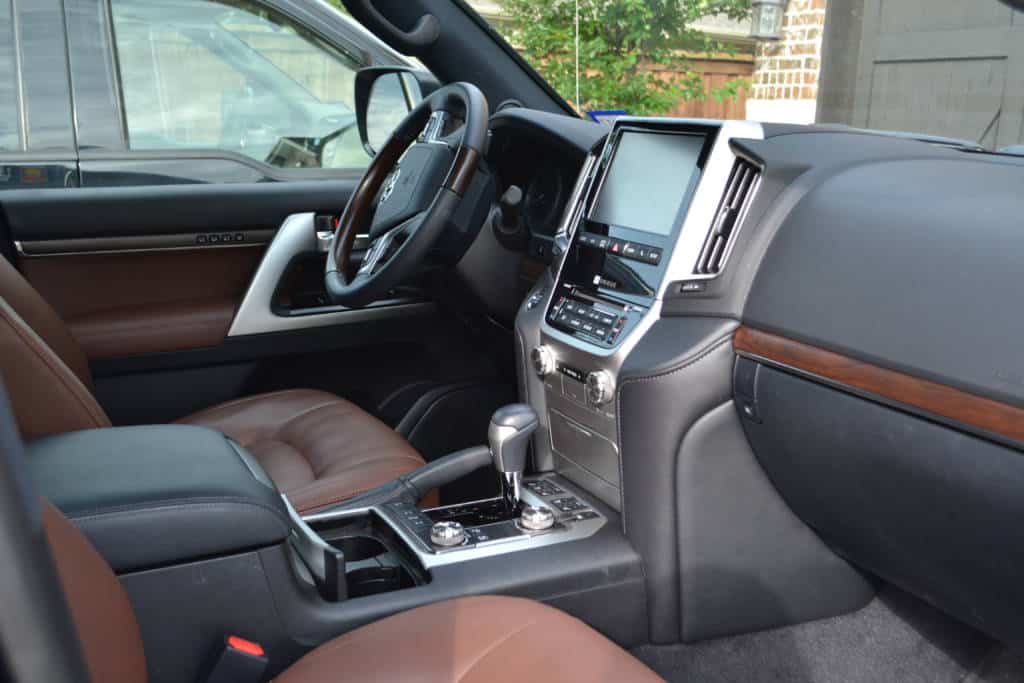 with entertainment for the back rows.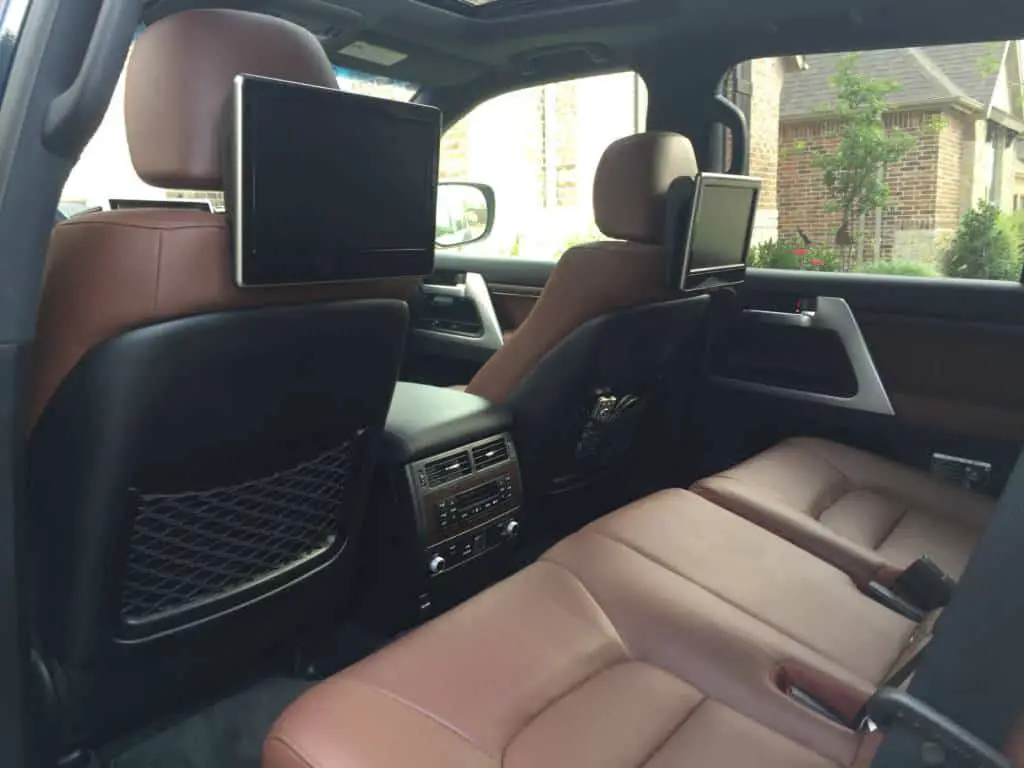 Note I said, "rows." There are 3.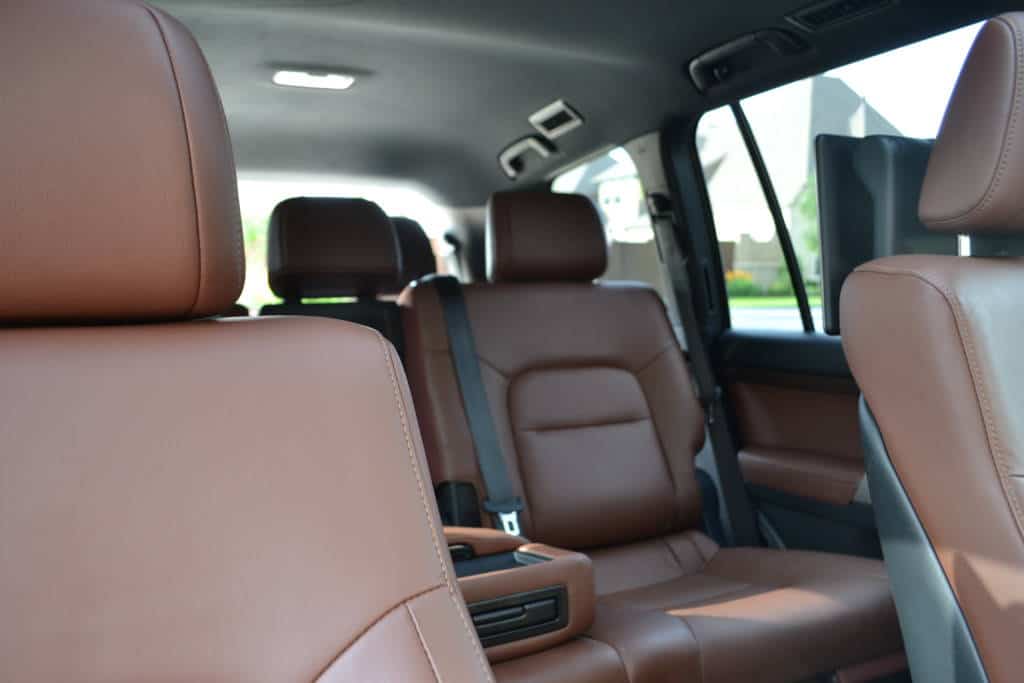 And let's talk about that third row.
Because even with an only child, you're still hauling kids around and all their stuff for soccer, basketball, dance… Nice that said row even folds out of the way for my trips to the garden center and warehouse store.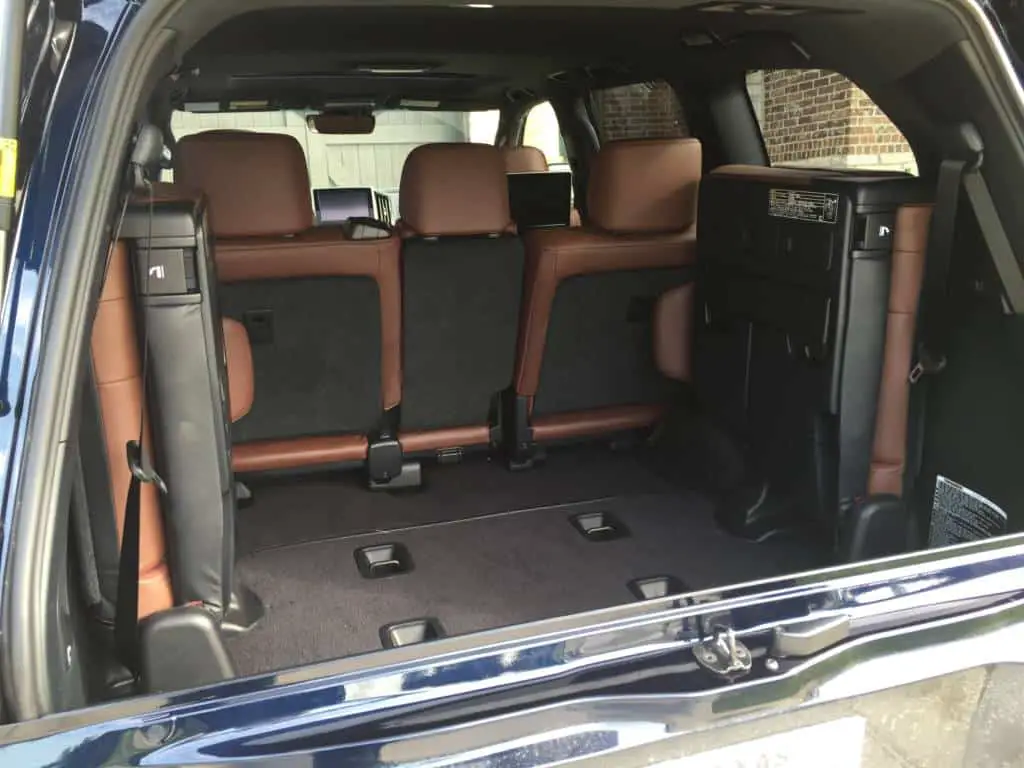 Maybe it was that even when I smashed the gas, the V8 engine was still smooth like butter.
I know the built-in cooler to keep the Cupcake's milk chilled while we were out running errands had something to do with it. (I can't tell you how handy that is for a Texas on-the-go mom.)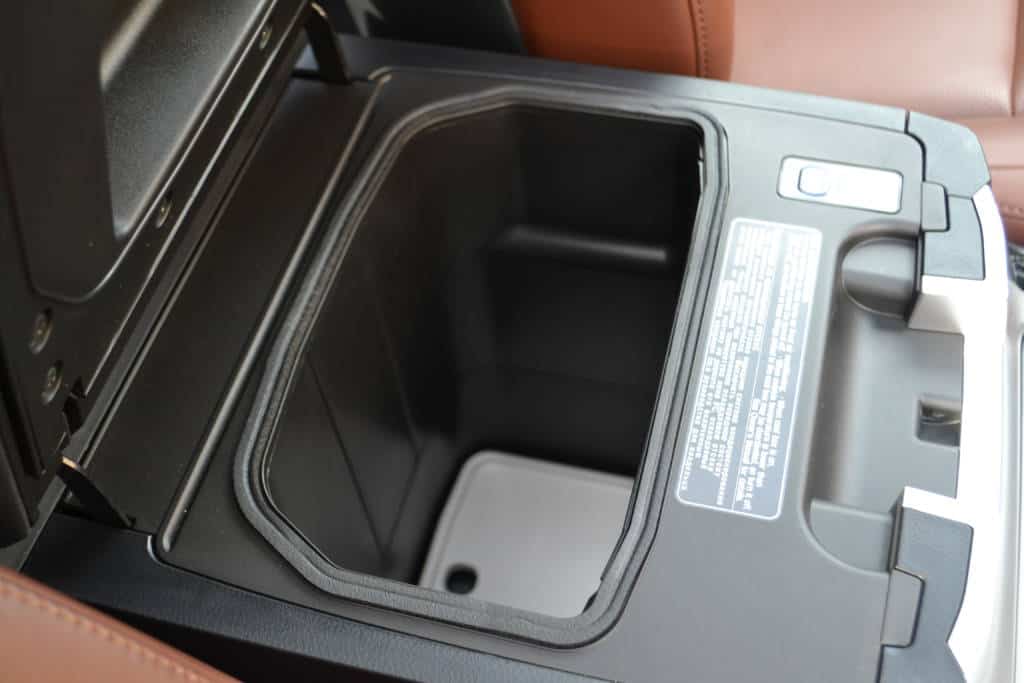 And the 360 cameras allowed me to inch out of a parallel parking spot — without asking for a stranger's help — after I got boxed in on street parking.
Let me tell you how safe I felt on the Tollway during stop and go traffic in that construction mess that is Plano right now. Sitting higher gives you an vantage point to see what's ahead, plus there's no doubt in my mind that if the little rocket behind me didn't lock up their brakes in time, I'd walk away unscathed from any unfortunate collision. And the blind spot sensors in the mirrors really do fall into the "life saving" column.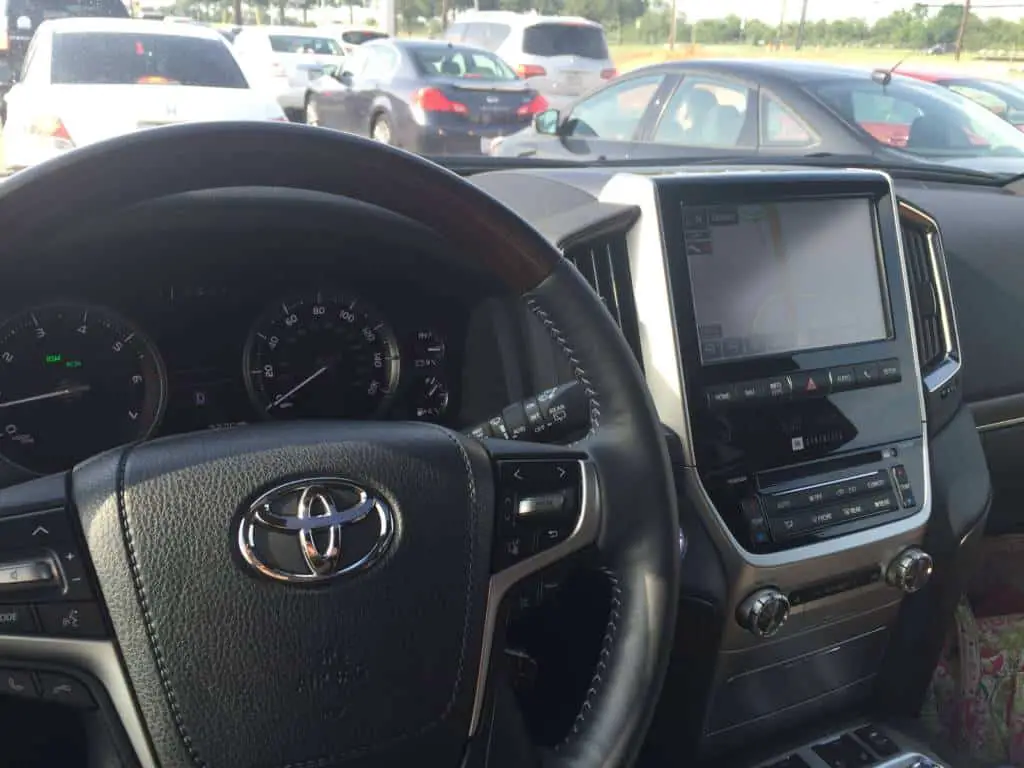 Or how about when we road-tripped to Waco in the middle of the rush hour rainstorm that flooded everything for days? Yep, stuck to the highway like super glue on your fingers, that Land Cruiser did. #letsgoplaces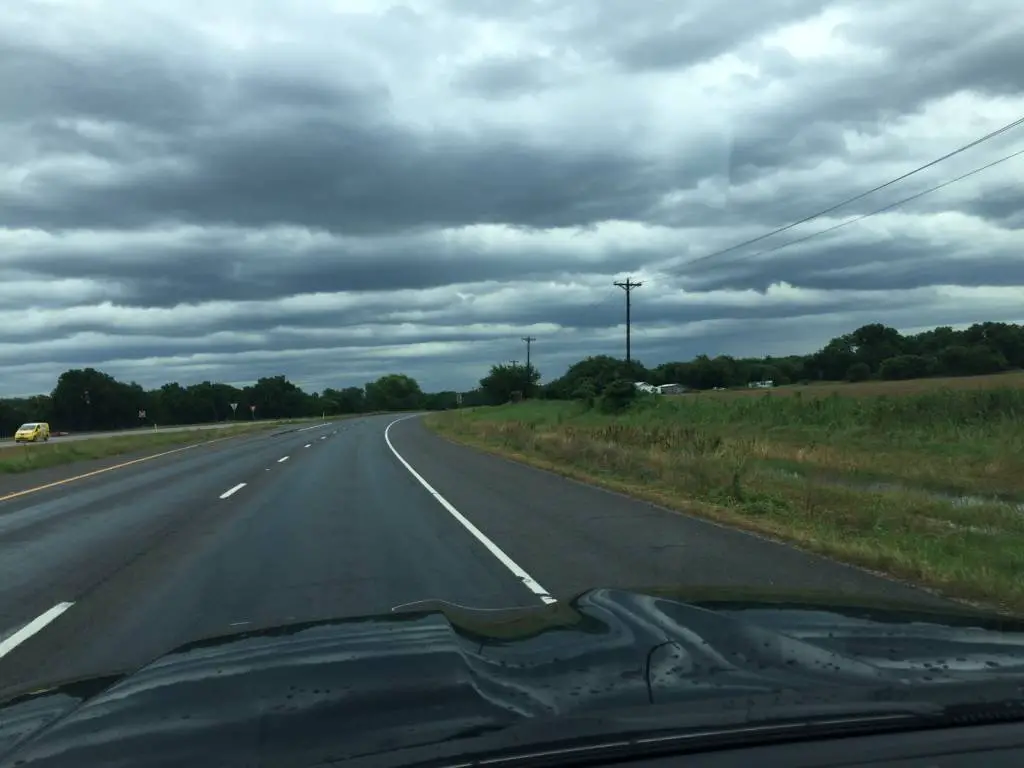 Loaded with all the standard tech, this beauty of a vehicle was the envy of the girl scout moms who climbed in to inspect it interior and out.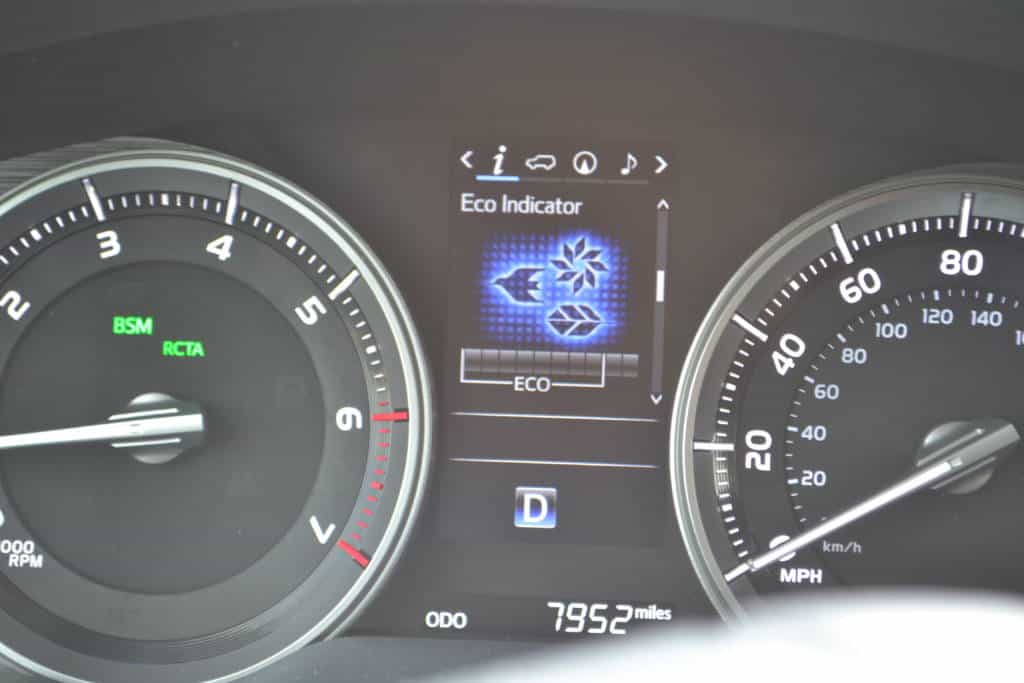 The Toyota Land Cruiser I drove was priced at $83,825 and while I couldn't possibly mention all the great features that are included in that price, here are the ones that impressed me the most:
Pre-collision system with pedestrian detection – This was great in rush hour. The sensors detect when the car in front of you has braked suddenly and while you may only be crawling at 25 mph, it will alert you to an immediate change in distance.
Auto high-beams – Don't you hate it when you need your high beams but you have to keep turning them on and off when cars approach on the opposite side? These do it for you.
Advanced air bag system with knee airbags, driver and front passenger and second row outboard seat mounted side airways, all row, roll-sensing side curtain airbags – I like lots of airbags, who doesn't?
Headlight washers – get that muddy road dirt off your headlights so they're brighter at night!
Rain-sensing windshield wipers – because I'm just as lazy with my windshield wipers as my high beams, this is (nearly) a must.
JBL audio – the sound was incredible. We popped in a Harry Potter movie on the way to Waco and it was like being in the theater.
Auto 4 zone climate control – No more sweating for the third row passengers.
Sway control – Automatically uses brake and engine output control to help limit trailer movement should it experience excessive sway due to cross winds, variable road surface or steering changes by the driver.multi-terrain motor
Heated and cooled seats and steering wheel – I'm sorry, but my aging back has grown to love heated seats year-round
full-time 4WD and multi-terrain select – I wish we had taken this vehicle off road. We didn't, but trust me when I say that it can handle wherever you take it. I love that you can change it as needed.
There had to be something I didn't like or I didn't have with my current wheels… yes, I have a few features in my own SUV that aren't on the Land Cruiser, but they aren't life changing like getting a in-console cooler and blind spot sensors! Saying good-bye to this luxurious vehicle was the worst! If you're looking for a new SUV, I'd definitely rank the Toyota Land Cruiser high on your must-drive list. And guess what else? It's also pug approved.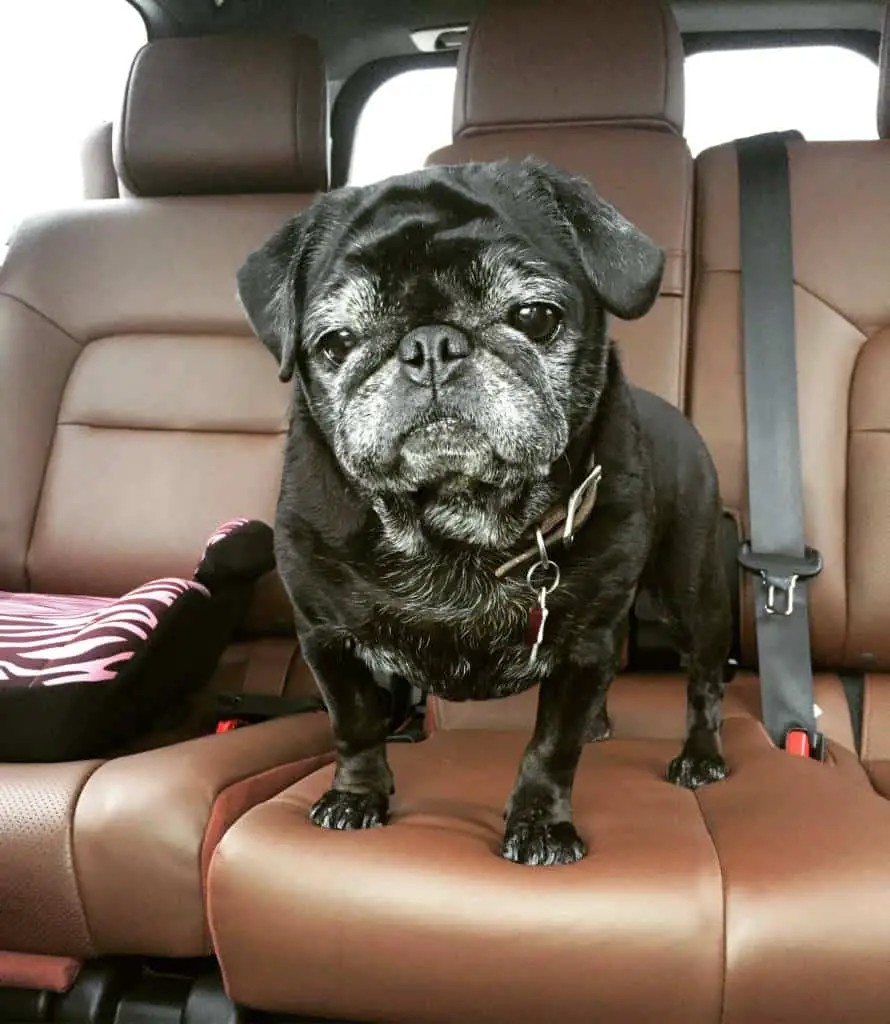 Thank you Toyota! Mommy Upgrade loves this vehicle!