We've been in such a movie rut. It seems like just aligning our schedules for family movie night takes so much effort that we end up just climbing the stairs to our movie room and settling for movies that are many months old. And half the time, I lose interest just trying to find one to watch and fall asleep. I'm a sad sap.
Until last night. The movie curse was broken when the Studio Movie Grill in The Colony invited me to preview their new menu. And even though I drive by that location about a billion times a week, I still hadn't been in this swanky new location so I was all in on that invite. Even better that the stars aligned and I could bring one of my favorite gal pals with me.
Sabrina has much better movie mojo than I do, and told me that the red carpet and DJ are in fact, NOT a regular thing. What is regular, is their new menu. Gone are the gigantic pancake house-sized unwieldy laminated menus. This are tastefully designed and organized by page, and I like that they kept their daily specials — especially the endless pizza. SCORE!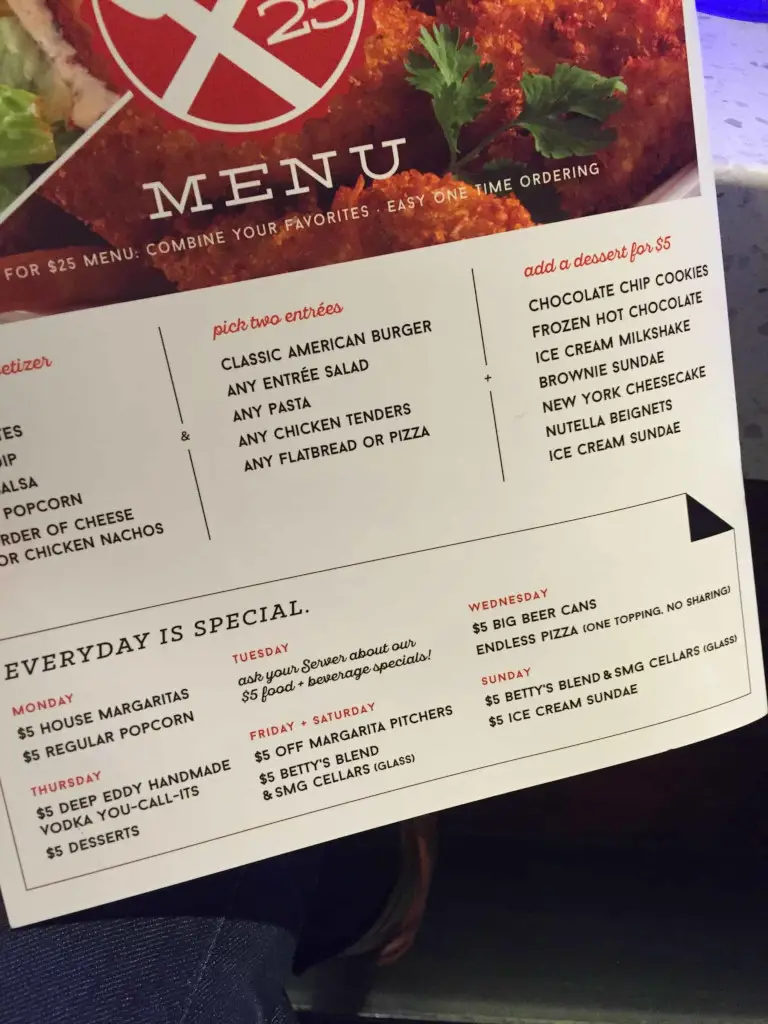 And even though it was GNO, I still checked out what the Cupcake would order off the menu. Ice cream, duh.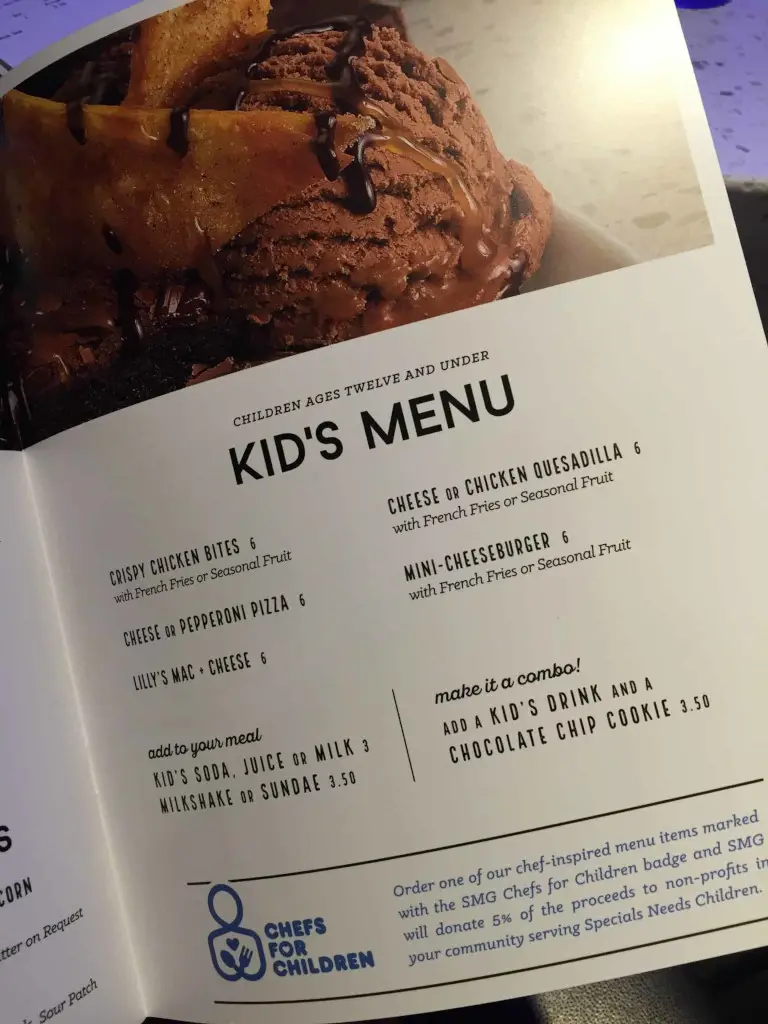 Like I said, it's been a while, so I didn't even know they had BRUNCH. Seriously people, this is going to be my new routine: church + movie. I love that it's Star Wars themed even more. The galactic geek in me thinks that Tatooine Mimosa is genius. We aren't even going to discuss the Bantha breakfast fries.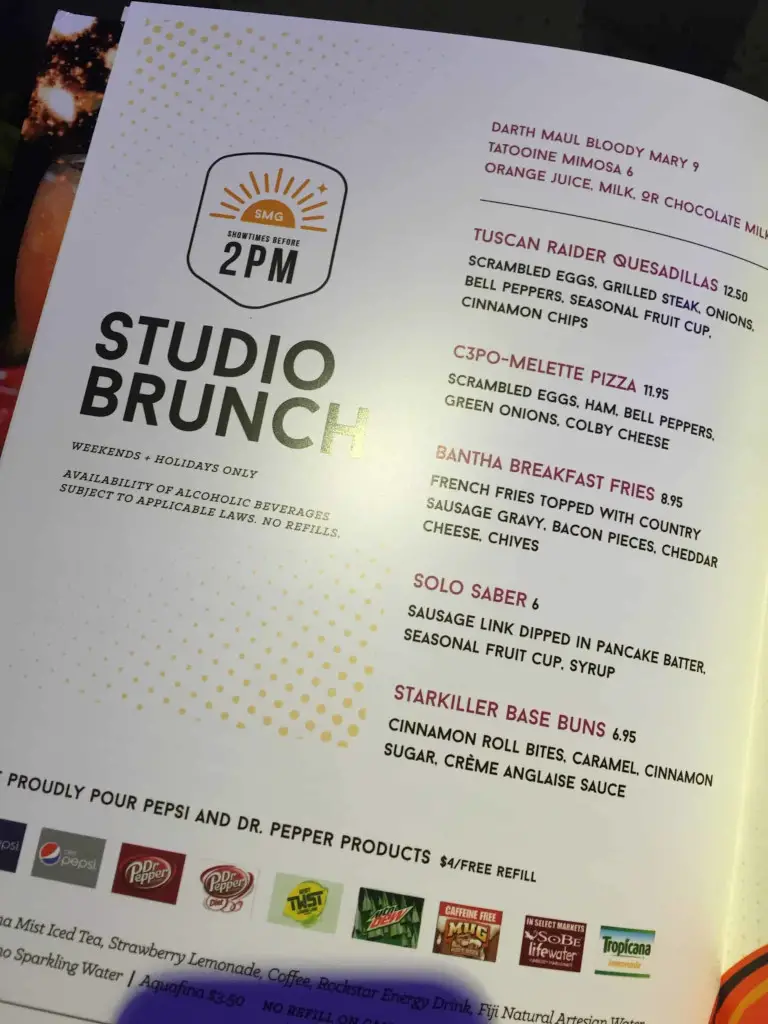 And by the way, I tried that Darth Maul Bloody Mary. It is the perfect spicy for a action packed matinee.
While we weren't ordering off the menu, Studio Movie Grill had stations set up for us to sample many of their signature menu items. Like this one: Chimichurri steak salad which is sirloin steak, mixed ruby and green lettuces, scratch Chimichurri sauce, heirloom tomatoes, pickled red onions, cucumbers, kalamata olives, green onions, cojita cheese. Cause we're all healthy like that.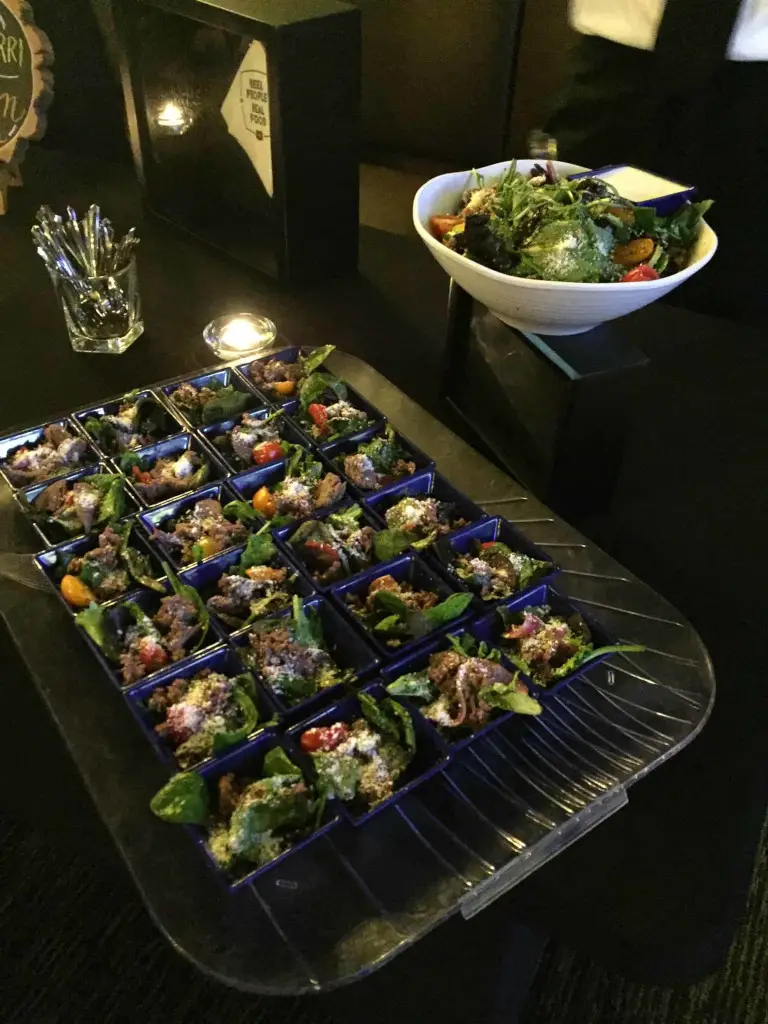 And the blackened chicken sliders were on point, as was the pasta (absent from photo).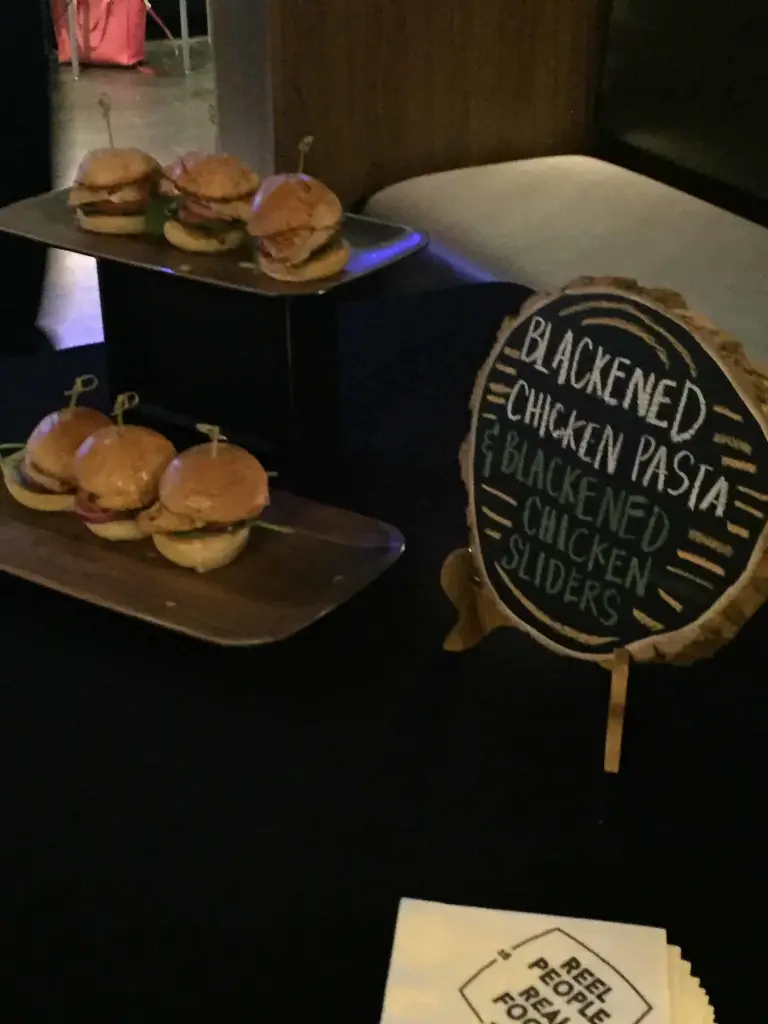 I was digging the onion rings with creole dipping sauce (See, there it is. Cajun is my spirit animal.)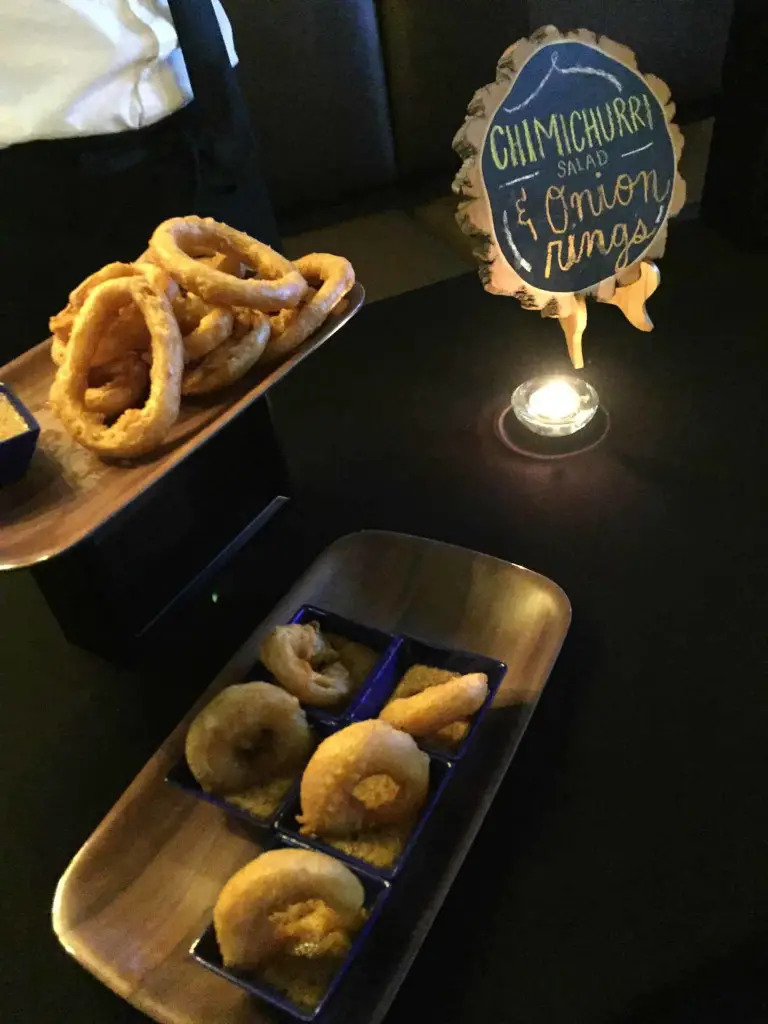 And I'll be having the roasted pepper and garlic hummus, fresh cucumbers, carrots, bell peppers, lightly toasted squishy flatbread tonight.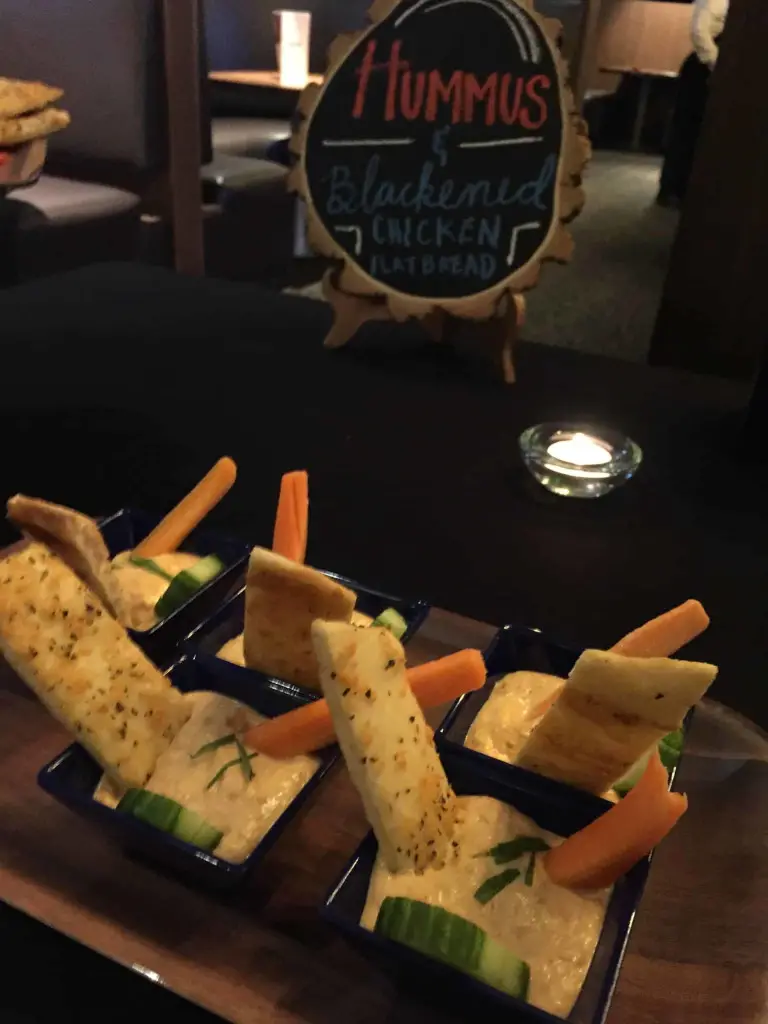 You heard me. TONIGHT. I just got tickets to see Fantastic Beasts and Where to Find Them. (Insert shriek here.) If you read this blog, you know I'm a hard core wizard-loving muggle. Just search Harry Potter in the sidebar, and this blog will blow up with all my Hogwarts fangirl projects.
So Studio Movie Grill completely had my number because not only was the food great, I ordered this lovely in a CAULDRON.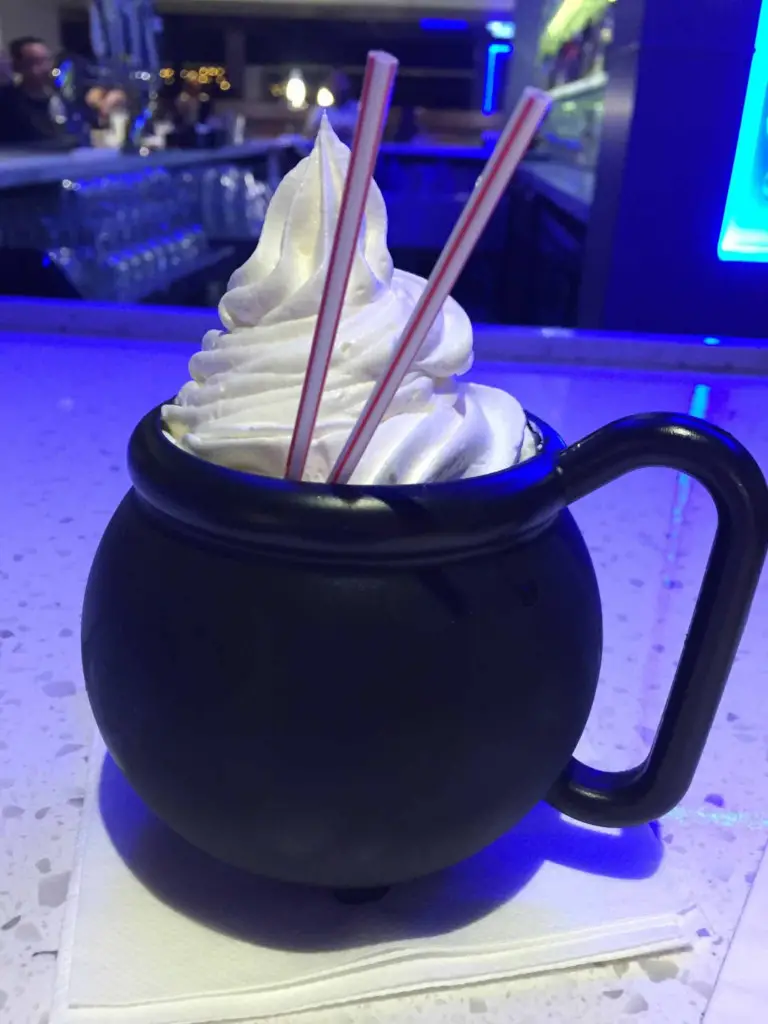 And my other friend Julie, got this yummy kid-friendly version.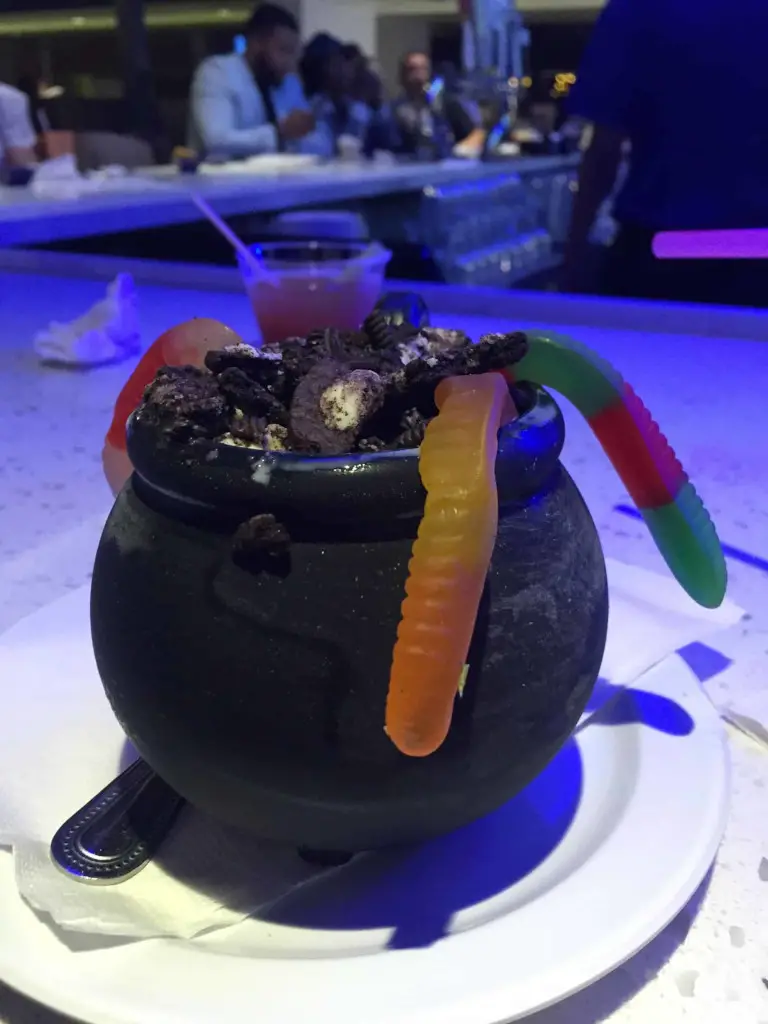 And if you even thought this was moms being kids night out, you might be right. Check out my Trolls straw.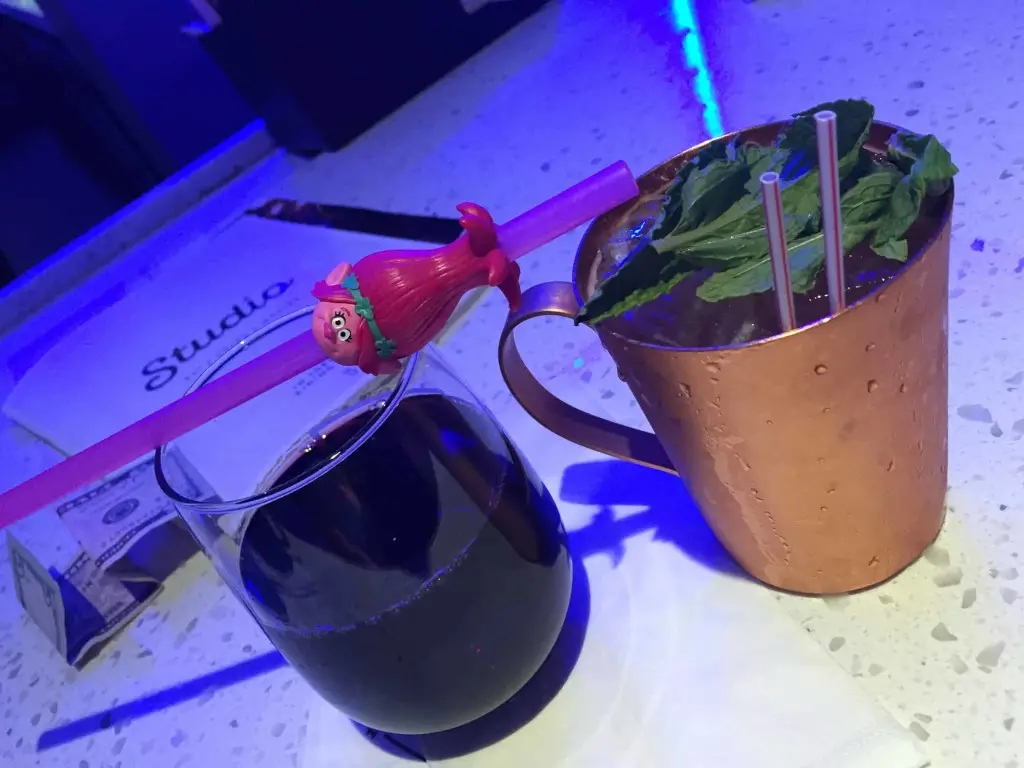 Yeah, we carried those bevies into posh theater where we had assigned lush recliner seats and watched Arrival (my head is still twisting on that one). What an improvement from the early SMG days. I've always been a fan, but falling in love with one of your favorite places all over again is really fun.
Thank you Studio Movie Grill! I can't wait to kick back in those recliners tonight and soak up all the JK Rowling magic that I can with my Perot peeps! See you soon!