Easter is right around the corner and I'm about to recycle the Halloween candy into the Easter eggs. The very last thing on the planet that the Princess Cupcake needs is MORE candy so I refuse to buy any. But that doesn't mean it's all toothpaste and dental floss for Easter. I had a few fun ideas up my sleeve for  a candy-free Easter basket.
Between you and me, I secretly call this one the "nerd basket" because it's completely STEM-inspired. I mean, why shouldn't Easter baskets have a little more depth than chocolate bunnies and marshmallow chicks? I love these cool science and learning toys — I mean, SHE'LL love these cool learning toys that I shoved into eggs. 😉 And what better way to wrap it all up than in a white dish bin from the Dollar Tree, made to look like our favorite robot, Baymax?! All it needs is some clear basket wrap and we're good to play.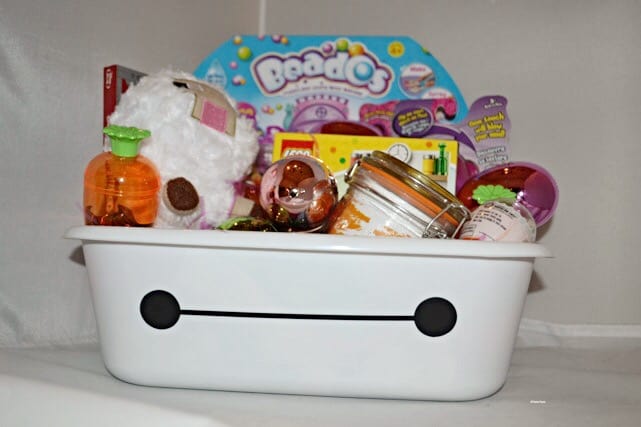 What can you add to your STEM Easter Basket?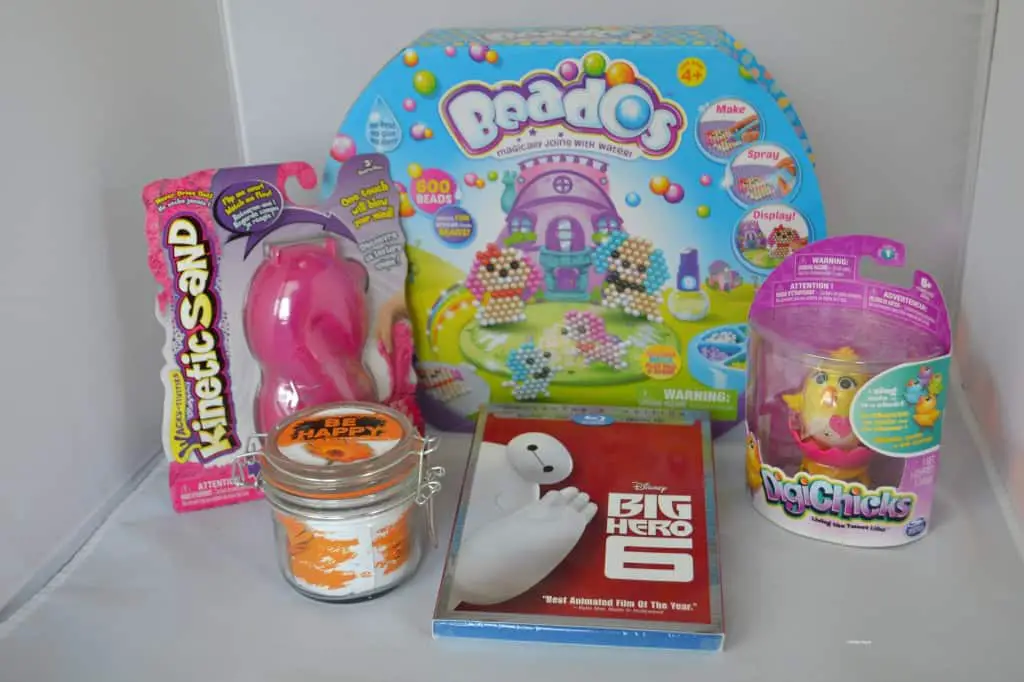 Kinetic Sand (from ToysRUs, but I saw that Michaels also has a glitter version on sale this week)
Be Happy flower growing kit in a jar (Five Below)
Big Hero 6 Movie (On sale at Best Buy)
DigiChicks – I'll probably regret this one but it was a chick… so I had to… (ToysRUs on sale)
Beados (ToysRUs)
And here's where I may have gone a little overboard, but but but…they fit in the eggs!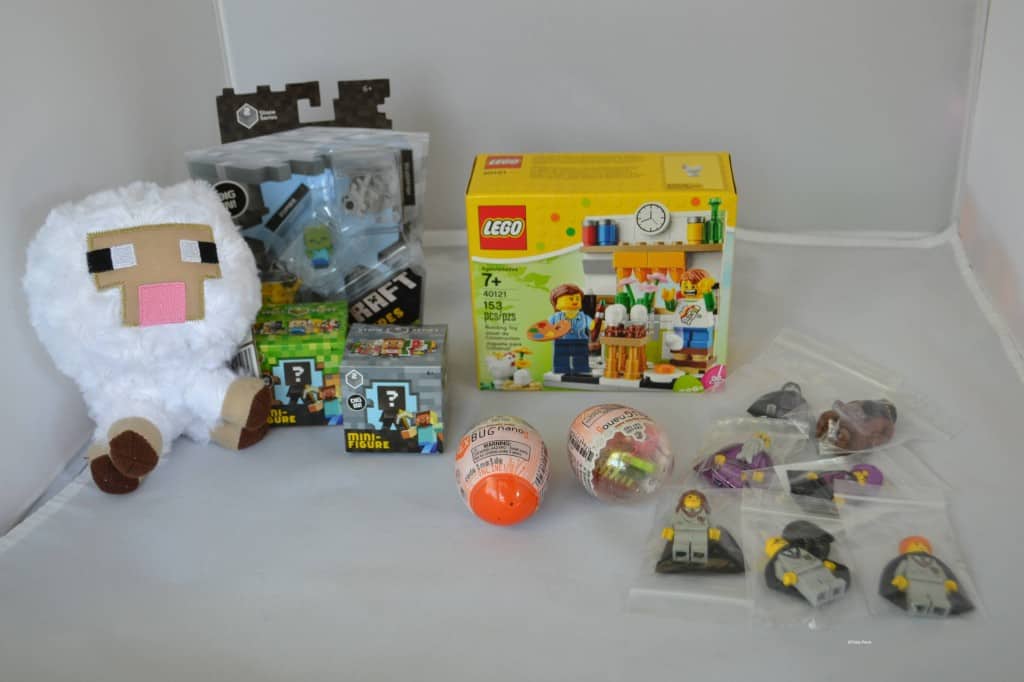 Minecraft Baby Sheep (ToysRUs)
Minecraft mini-figs (ToysRUs)
Lego Easter set (Lego Store)
Harry Potter Lego mini-figs (BrickLink.com) NOTE: I totally stole this idea from my brilliant friend Kayte. Curses to her for introducing me to bricklink.com!
HEXBUG Nanos Easter bugs (HEXBUG.com) Better photo below: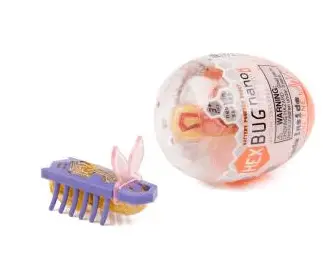 Packaging is important! The cute carrot, bunny and polka dot eggs are from Dollar Tree, as well as the shiny basket grass. The big shiny eggs are from ToysRUs. The tri-colored grass is from Five Below.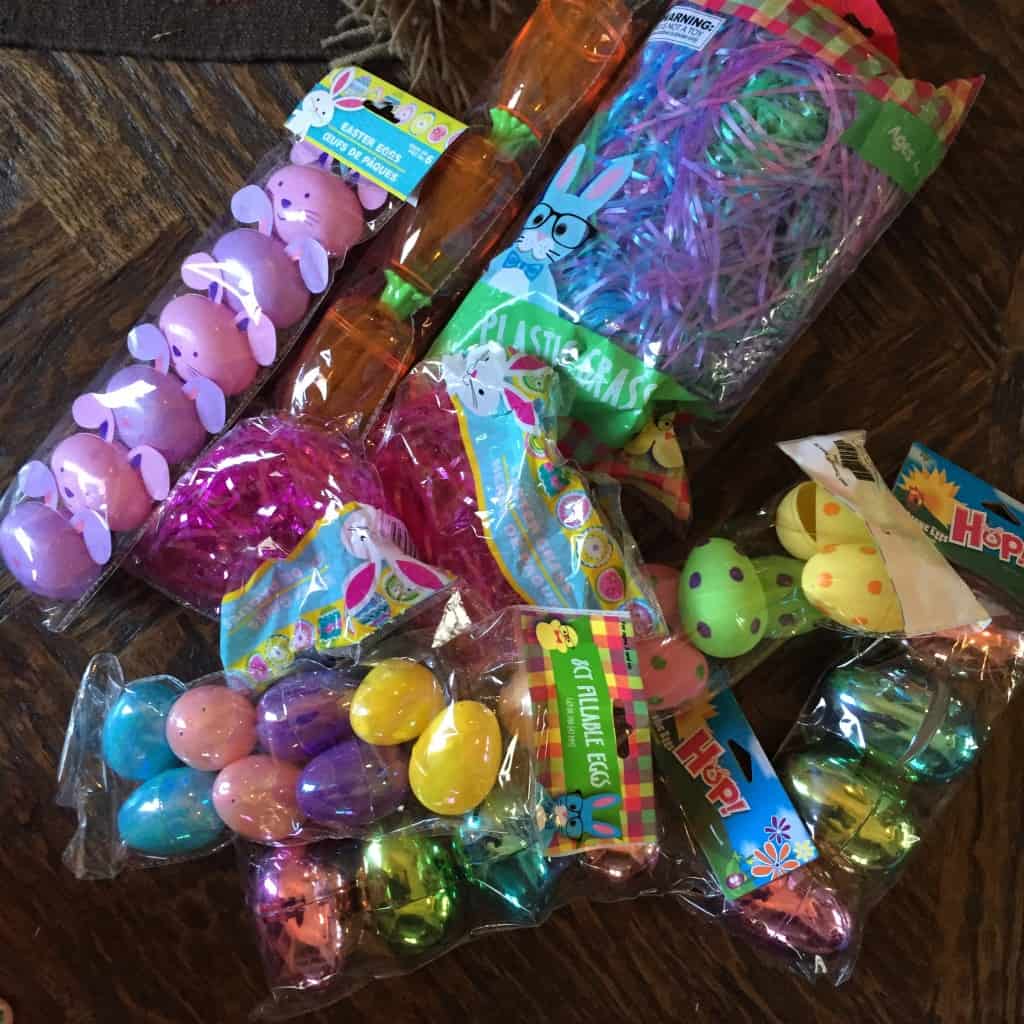 I can't wait to play with the HEXBUGs and the Legos. Do you think I should have asked the Easter Bunny to leave those for me instead?