This post is sponsored by the Gaylord Texan. All opinions are my own.
Smurfs are where it's at y'all.
I mean… have you ever seen a sad Smurf? At the end of the movie or the story or whatever? NO. They are living their best life! And you can too if you go get after some Smurfy summer fun before they head back to the lost village on September 3rd. That's Labor Day if you're doing the math – and here's a tip: Smurfs do not ever like to sweat and since it's going to be super hot between now, the Gaylord has it super FREEZING inside for them so you can escape the last days of Texas summer too!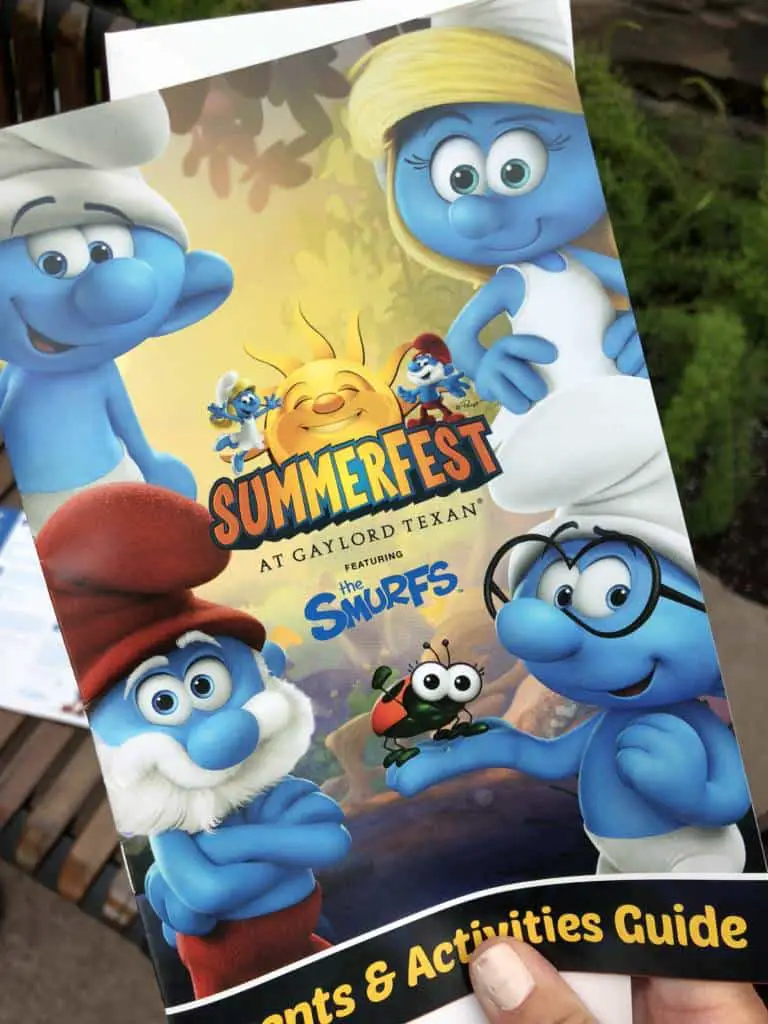 Papa Smurf himself treated the Cupcake and myself to his Magical Meadow escape room a couple weeks ago. It was our first time to try out an escape room challenge and thank goodness we were paired with another fun family to solve all the clues (because we were literally CLUE-LESS, LOL!!!). It was SO MUCH FUN.
The Magical Meadow Escape Room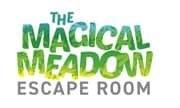 Step into a magical village and help Papa Smurf find his magic wand before Gargamel turns the Smurfs into gold. Use fun props and clues to find the wand and key to escape. Pricing information and tickets.
I completely understood why there were families lined up to do the second escape room right after the 1st. We'd love to get back and do the Forbidden Forest one with Daddy.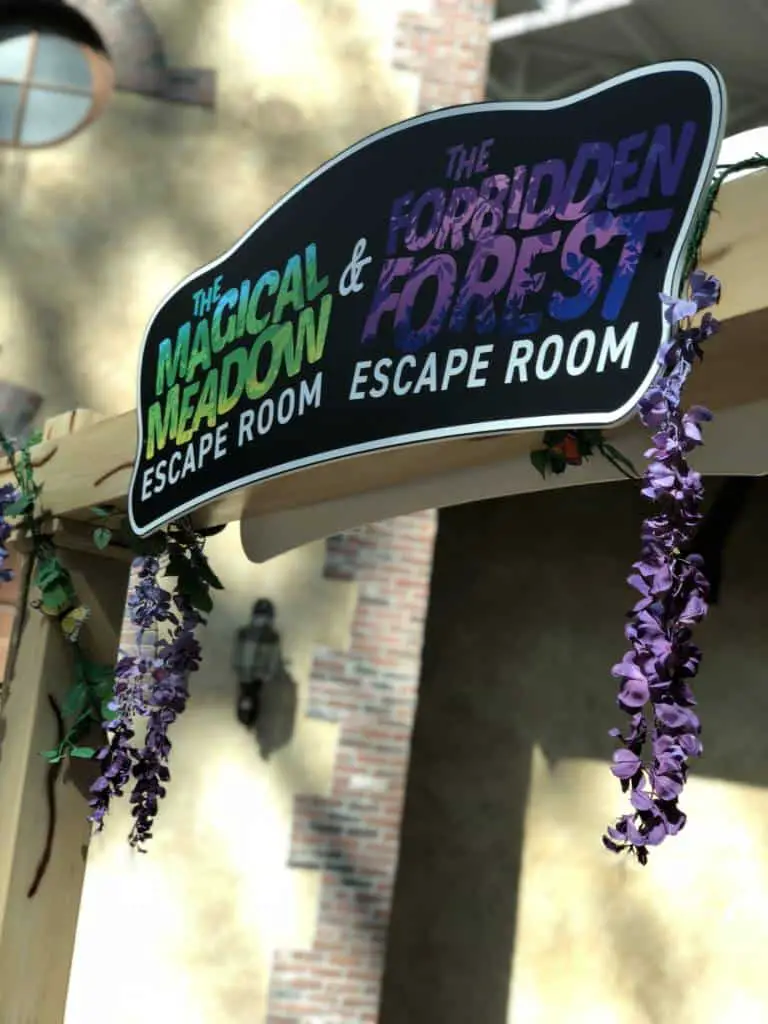 The Forbidden Forest Escape Room
Race against the clock as you and your team attempt to solve riddles and puzzles to escape from Gargamel's capture. Using clues, a lot of brain power, you and your team can escape….if you are fast enough! Pricing information and tickets.
Because we visited on just a random afternoon during the week, not ALL the Smurfy activities were available to us, but ALL THE TIME, you can do the escape rooms and Papa Smurf Search Party Scavenger Hunt and a couple of other things (more on that below). The scavenger hunt took us about an hour, but that also *might* have included some serious shopping in the fabulous spa…  We were looking for Smubrfette. I swear!
Papa Smurf's Search Party Scavenger Hunt
Papa Smurf is in a hurry to gather all the Smurfs and their belongings and head back to Lost Village, but these playful Smurfs have misplaced items throughout the atrium. Help the little blue guys find their things and get on with their next adventure. Pricing information and tickets.
You can also do these fun things during the week: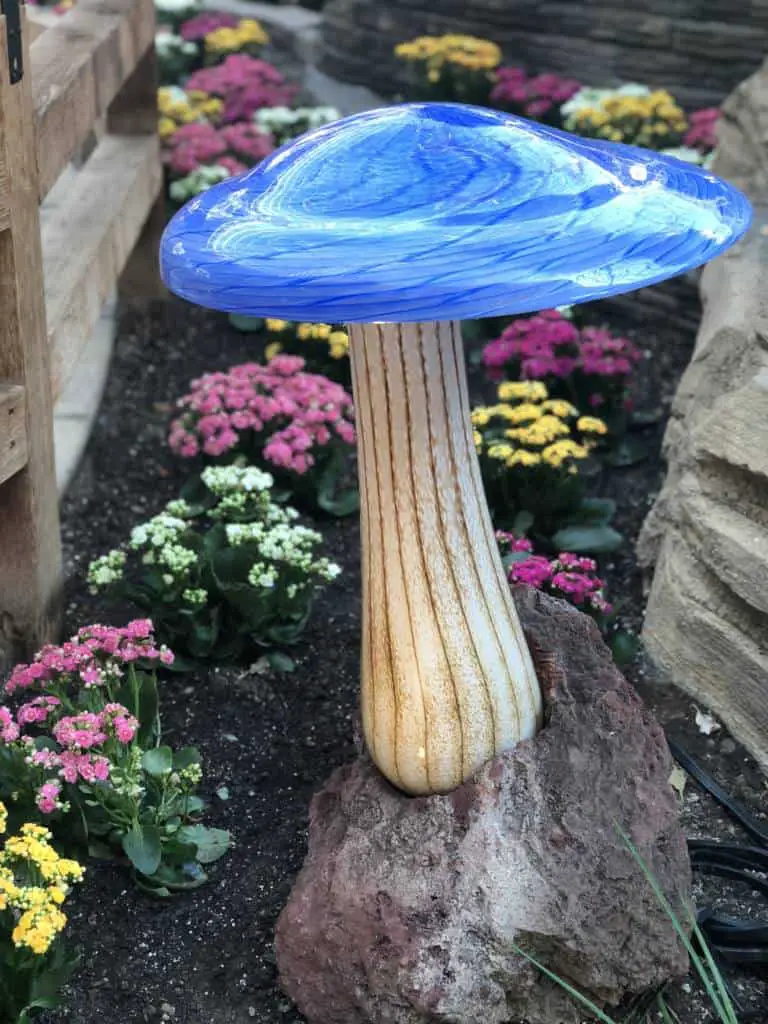 Whimsical Woodland Atrium Art Tour
Journey through four-and-a-half acres of lush indoor gardens while enjoying whimsical sculptures, paintings, blown glass and more from local artists. This tour is FREE! More information.
Smurfland Fun & Gameboard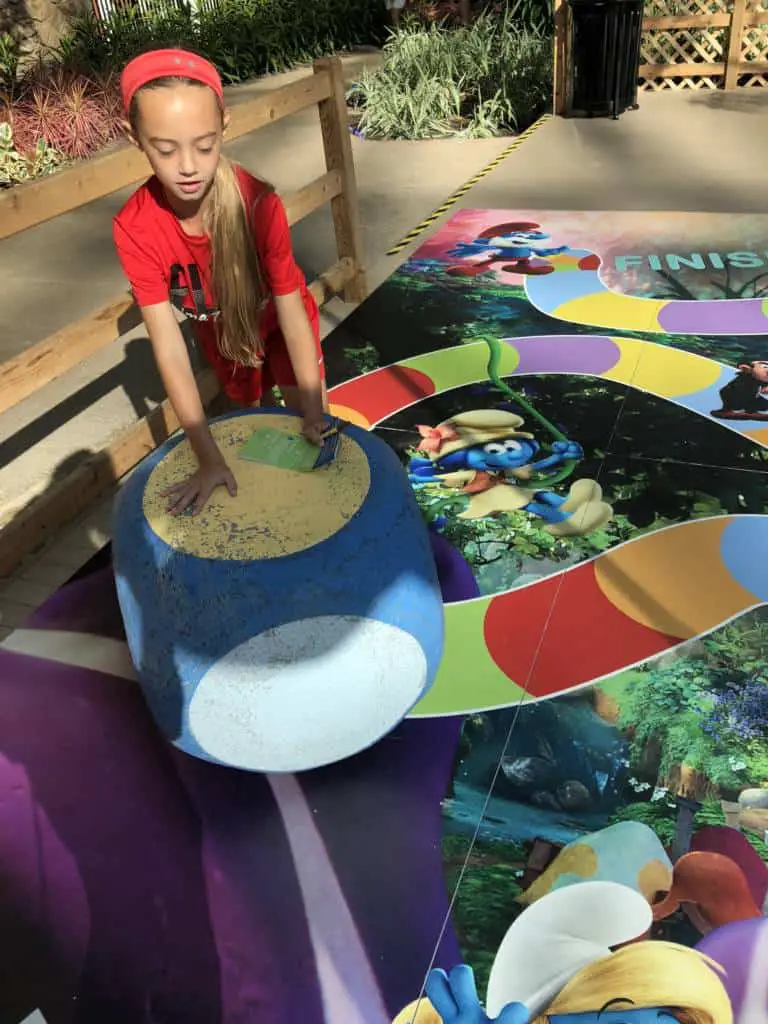 Play on a GIANT-sized, Smurf-inspired gameboard. Your role in the game is to act as the human sized game piece moving along the board based on the roll of the giant dice! This event is FREE! More information.
However, if you decided to make a weekend of it, here's what you can ALSO do: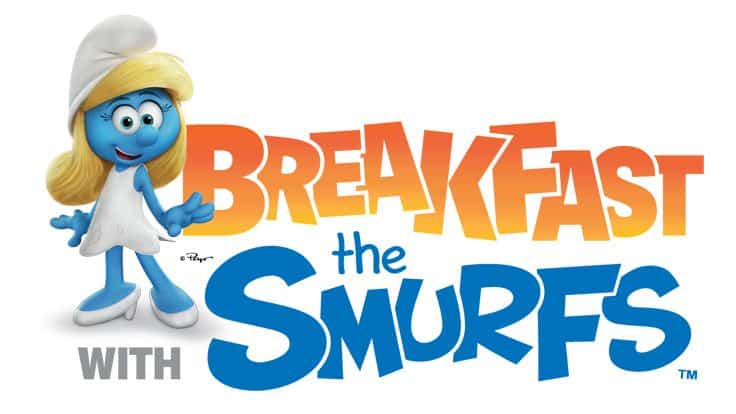 Breakfast with The Smurfs
Breakfast is served! Join some of your favorite Smurfs: Papa Smurf, Smurfette and Grouchy for a fun and festive character breakfast in the Gaylord's beautiful Hill Country Atrium. Kids and adults will enjoy a delicious buffet spread complete with classic breakfast favorites and live cooking stations. Offerings are themed to the occasion. Don't forget to try Smurfberry punch with your meal. Special visits from your all-time favorite Smurfs will make for the perfect finishing touch to a smurfingly great morning! Pricing information and tickets.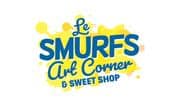 Le Smurfs Art Corner & Sweet Shop
Kids and parents alike will be able to let their inner artists come to life by painting Smurf-themed canvases, or decorating sweet treats like only a Smurf knows how to do. Pricing information and tickets.
Gargamel's Wizard Academy
Do you have what it takes to become a magical wizard? Join Gargamel on this fun interactive adventure through the hotel where you will help him find items needed for the wizard academy. After you tour the atrium finding things such as mugwort and witch hazel, you will enter Gargamel's enchanted laboratory. There will be cauldrons and science experiments bubbling about. Guests will work with Gargamel on learning the tricks and tips on the magic needed to earn your wizard certificate. Pricing information and tickets.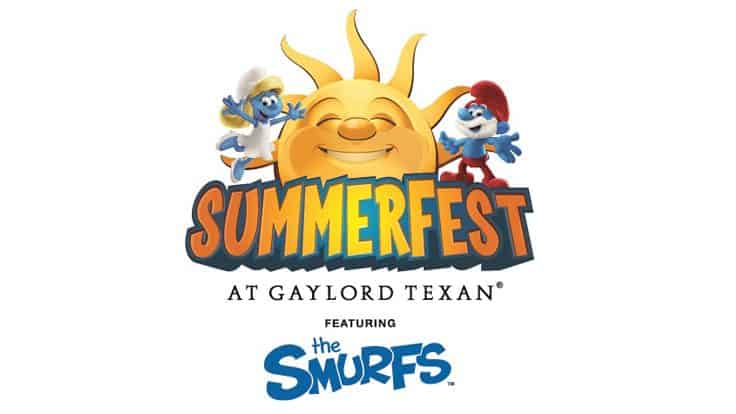 Smurfette's Smurfelicious Dance Party & Parade
It's time to move it, shake it, dance and celebrate! Join in as some of your favorite Smurfs characters parade through the atrium and make their way to a dance party kicked off by none other than Smurfette herself. More information.
Even Smurfs like a deal. Check out the Smurf Pass:
Smurf Pass
Purchase a bundle ticket for access to three of the following events at a reduced price! Pricing information and tickets.
Inclusions:
One Le Smurfs Art Corner & Sweet Shop ticket (good for one canvas OR two cupcakes)
One Papa Smurf's Search Party Scavenger Hunt map
One Gargemel's Wizard Academy ticket (time required)
Photo Ops & Smurf Selfie
Find the fun Smurf-inspired photo opportunities located throughout the resort atrium and take a Smelfie! This event is FREE.
Strolling Entertainment
Be on the lookout for strolling entertainers throughout the resort atriums. You just may run into a balloon artist or Papa Smurf himself.
SUMMERFEST at the Gaylord Texan Resort is Texas-sized fun presented by Aquafina and features The Smurfs. From fun family entertainment and unique culinary programs to exciting outdoor activities like Paradise Springs resort pool and lazy river, there's an abundance of activities for all ages to enjoy! NOTE: The best way to experience SummerFest is to spend the night at the Gaylord Texan.
The Smurfs will be featured thru Monday, September 3, 2018 ONLY. For more information, Visit the Gaylord Texan online. The Gaylord Texan Resort and Convention Center is located at 1501 Gaylord Trail, Grapevine, Texas 76051