This is a sponsored post written by me on behalf of Kraft Foods. All opinions are 100% mine.
My kid is soccer-obsessed.
Not "sit in front of the TV and watch it" kind of obsessed. Or "sit around and play soccer video games" obsessed.
The "push the back door open and play 24/7" kind of obsessed.
I love that she loves soccer, and I'll do pretty much anything to keep that love alive, including going the extra mile when her team is celebrating a perfect season, and making cute juice pouches. 😉 (How to's below)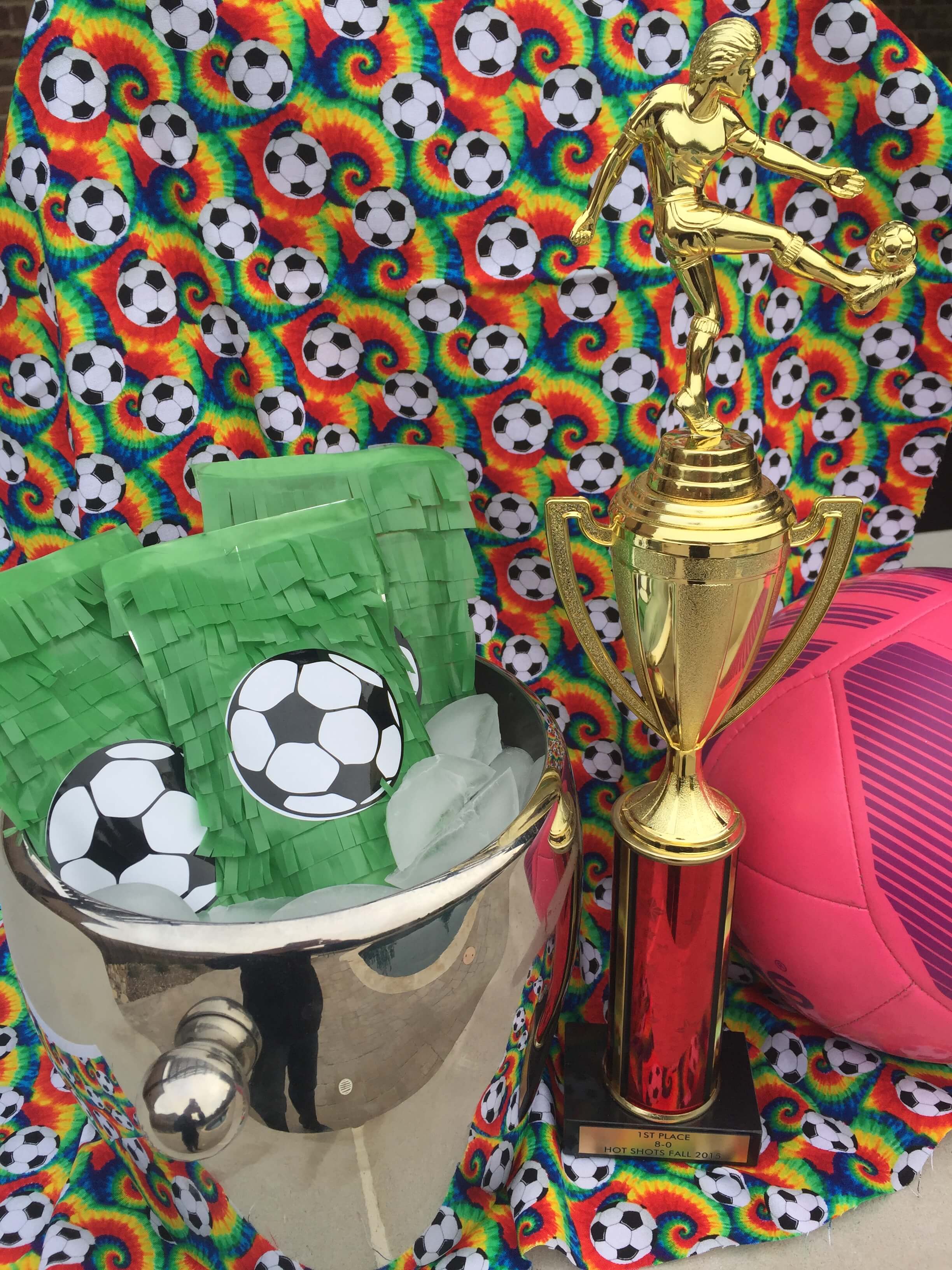 Let's be honest. Kids are not as picky as mom's are about what their post-game drinks are. After a great workout, the last thing I want to do is to give her a sugary drink which is why my typical go-to juice drink for the Cupcake is CAPRI SUN™. It's affordable, portable, low in sugar and the Cupcake loves the variety of flavors. I was happy with it before, but now I'm thrilled with CAPRI SUN™ because it's available with organic fruit juice! There is no added sugar, no artificial colors, flavors or preservatives. CAPRI SUN™ Organic is Certified USDA Organic, contains one serving of fruit in every pouch and 100% of the daily value of Vitamin C. She'll never know it's — shhhhhh — healthy for her.
And are you ready for the big finish? Sam's Club has the new organic CAPRI SUN™ in 40-count packages! That will cover our soccer team for three snack days – or a slew of sack lunch days at school.
That's a double win for sure. Want to make your own waterproof soccer juice pouches like mine above?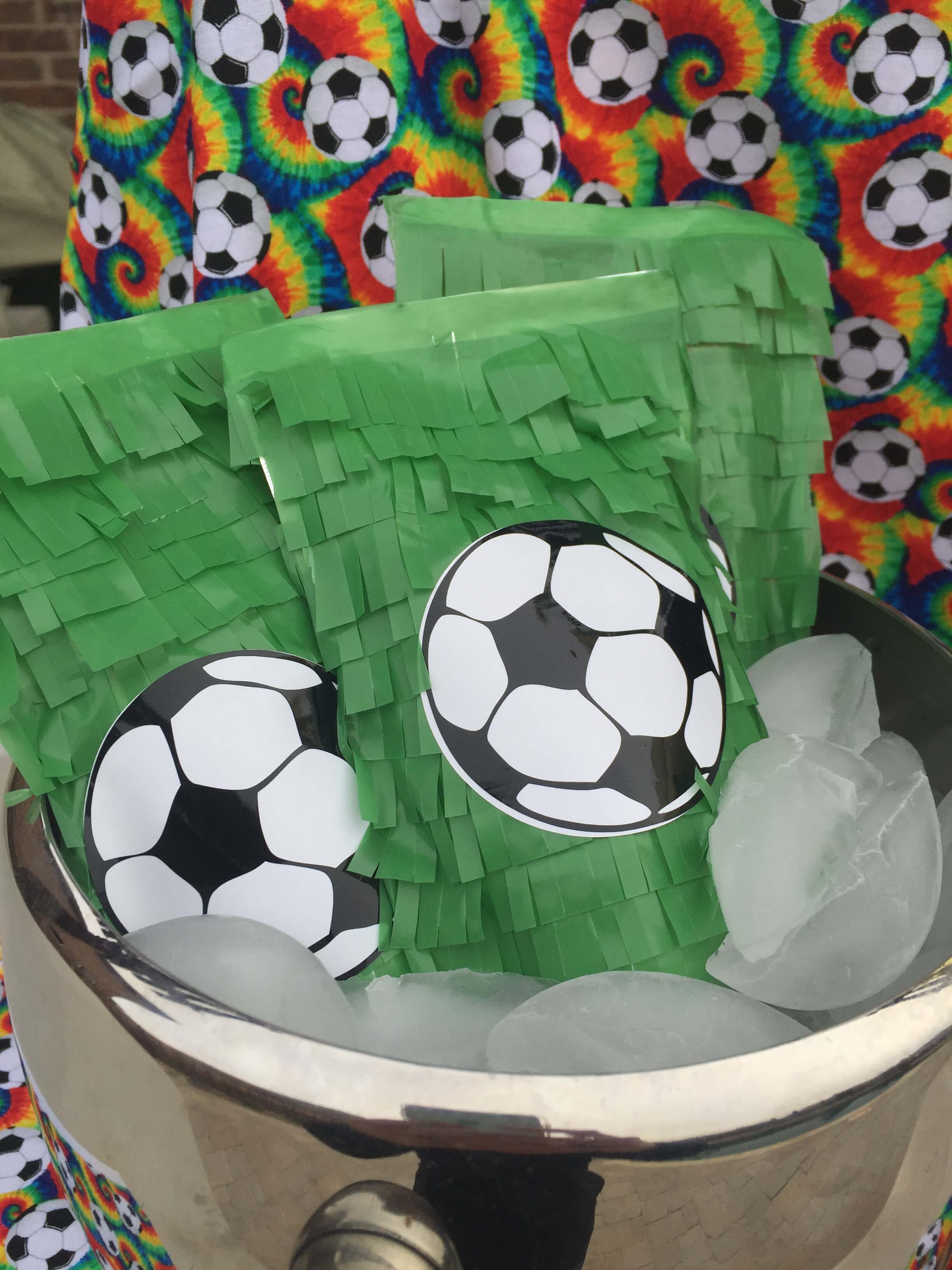 What you need: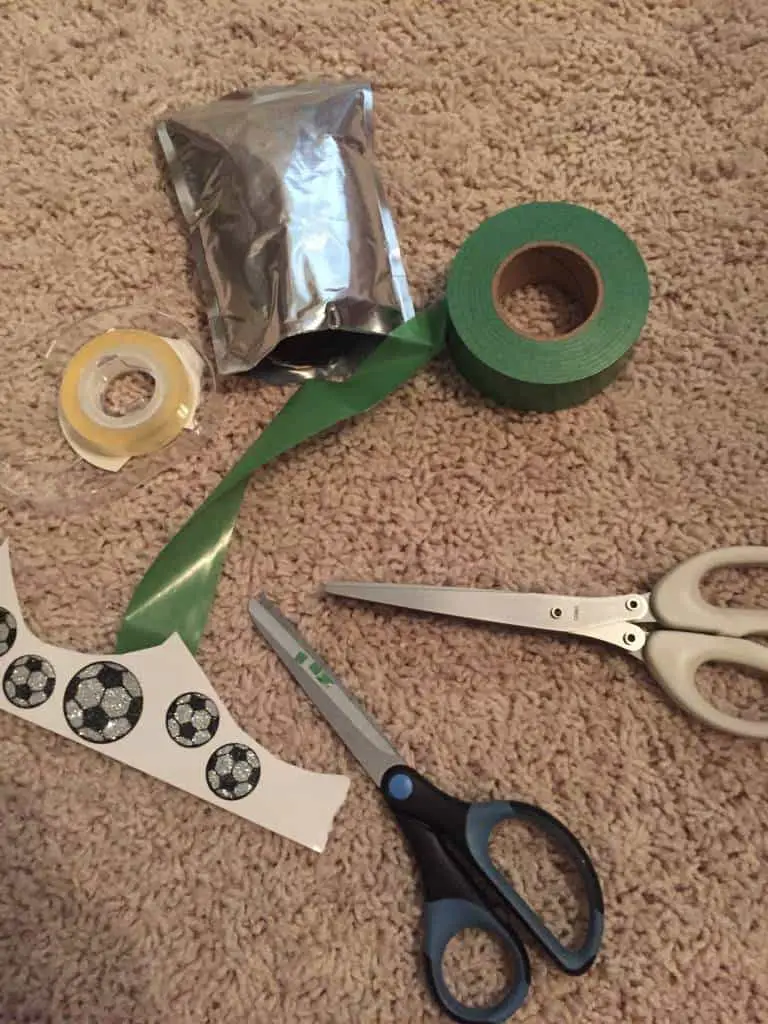 Double stick tape
Green triage tape — which is not really tape, it's like plastic ribbon. You could also use duct tape.
Soccer stickers. Mine are custom-cut vinyl, but you could use some from the craft store instead.
What you do: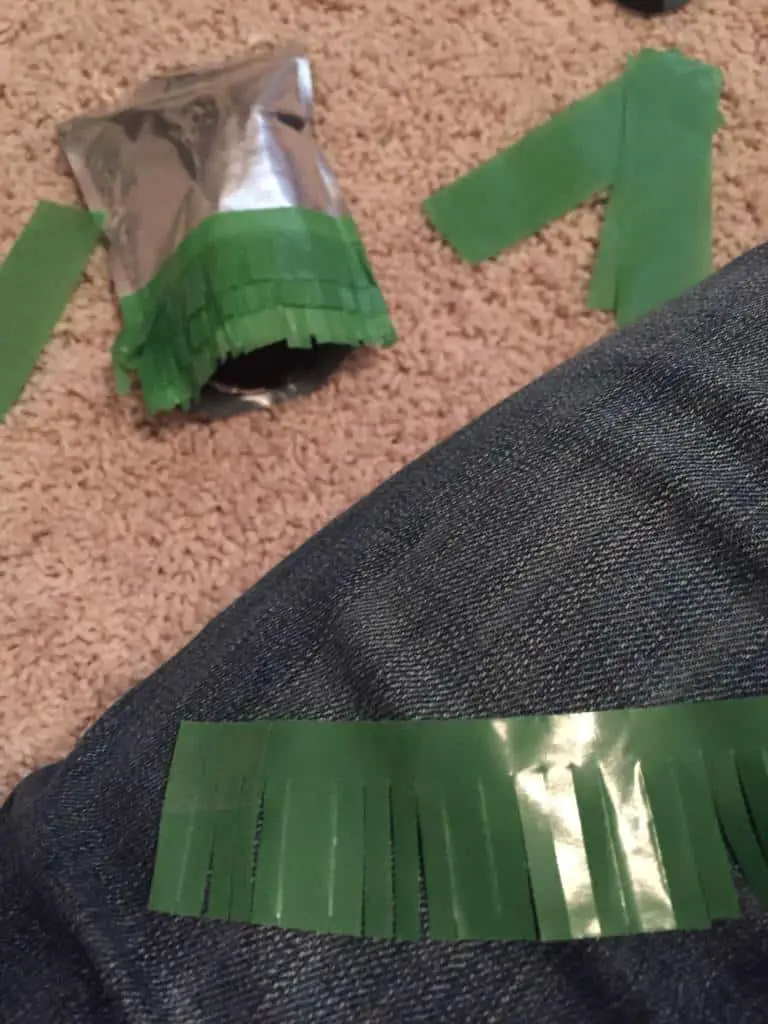 Cut your triage tape in the width of your juice pouch
Fringe one side of the tape. I use fringe scissors to make quick work of it, but you can use regular scissors for sure.
Put double stick tape on the top half of the triage tape and stick in rows onto the CAPRI SUN™ pouch.
Stick a soccer sticker on top of your fringe "field" and pop them onto ice to chill down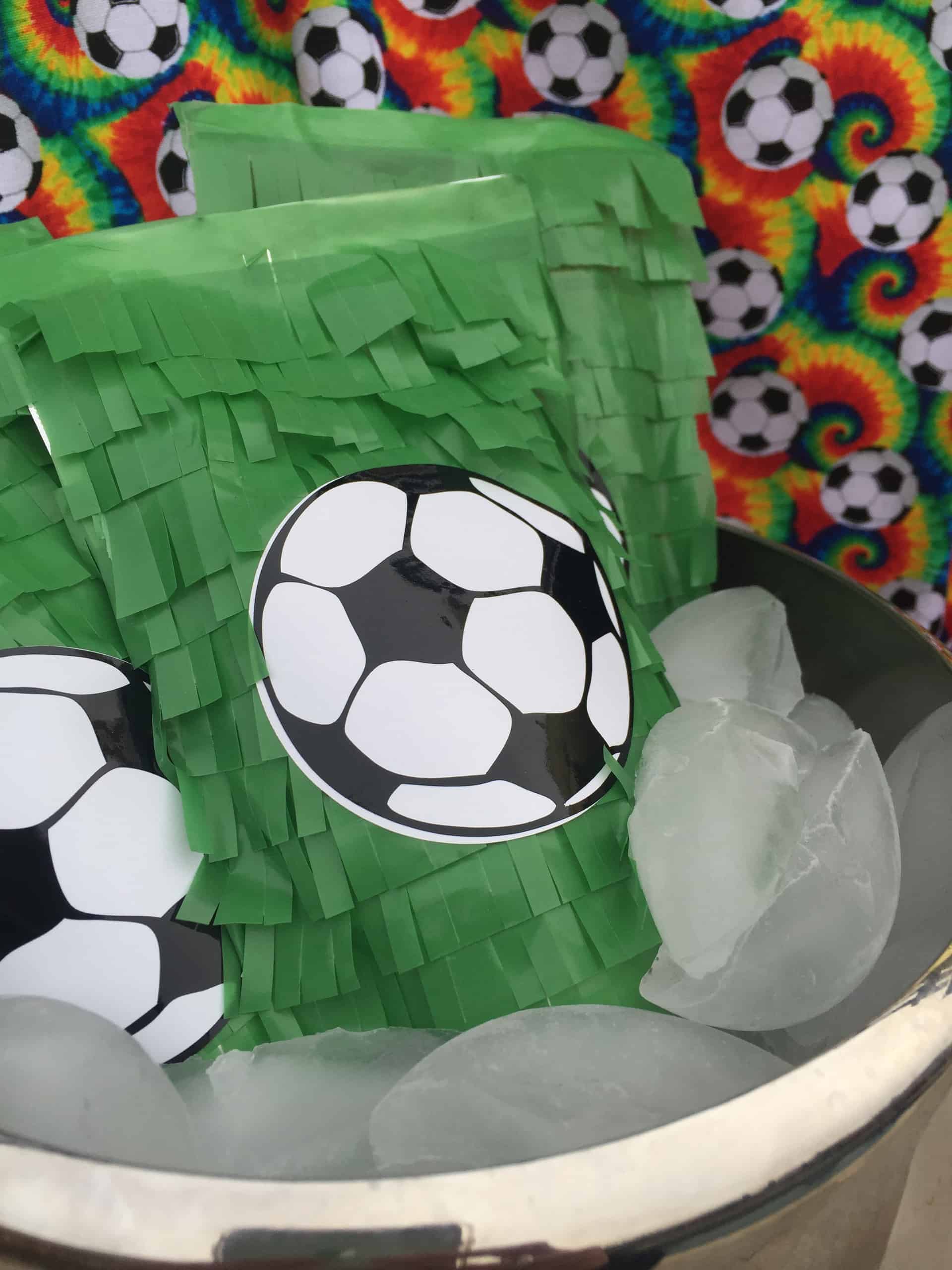 See more about CAPRI SUN™ and PUSH PLAY campaign: