The Cupcake is not excited for the end of summer but she did utter – and then take back really quickly – that she was looking forward to school starting. Oops. She loves shopping for school supplies and a new backpack and seeing her friends, but the easy breasy summer fun will be tough to give up, and I admit, I'm not real happy about it either. Regardless, it is what it is and we'll make the end of summer as upbeat as possible at our house. In case you're needing to channel some of those inevitable YAY or BOO  feelings about back to school, here are a few ideas to keep the fun in summer all the way to that first trip back to the bustop.
(Watch the video here.)
School Supplies Scavenger Hunt: Every kid loves new schools supplies, but here's how to really make pencils and glue a total blast! Download these free printable clues from the Dating Diva's to hide your supplies throughout your home for extra fun! They even have a set with photo clues if your bitty doesn't read yet!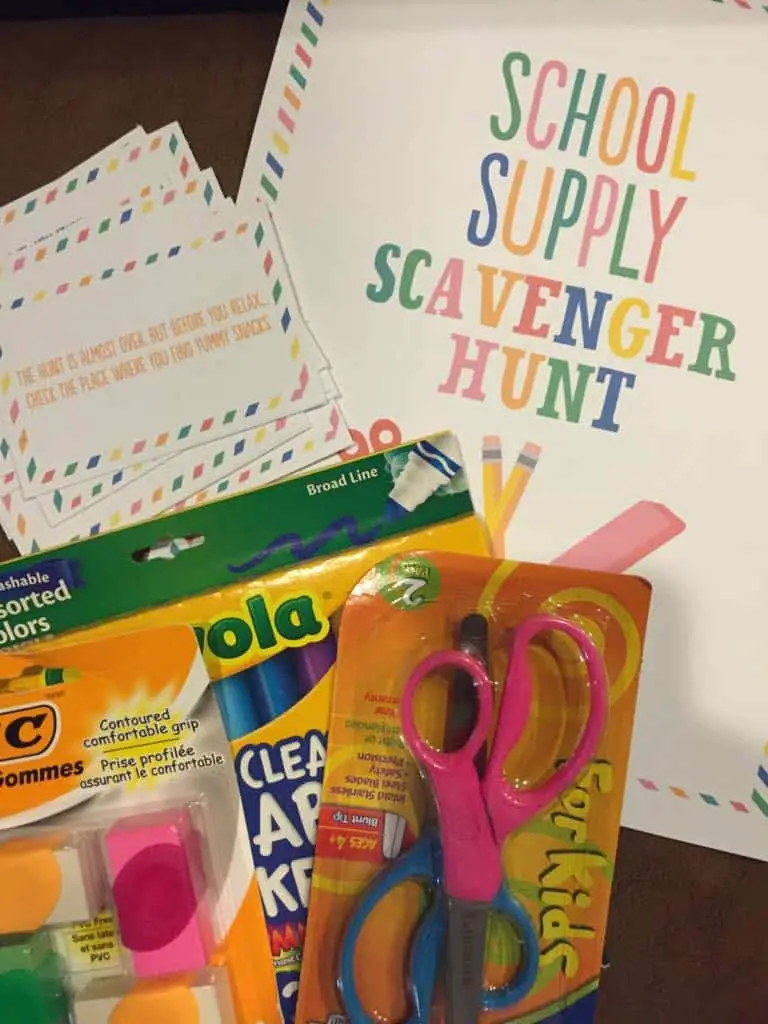 School Year's Eve: On the night before school starts, keep the mood upbeat with a family party. Let your little pick the menu and even make the cake. Start the festivities early and wind down for bed with a short movie and popcorn. There are some great ideas on Pinterest here and here.
Chalk the Walk: One thing I love about our neighborhood is how the community comes together the night before school. Parents "chalk the walk" to school for the kids with sidewalk chalk. It's a fun surprise for the kids as they walk into school and see all the affirming messages on the sidewalk. We take it all the way home to our driveway and sidewalk in front of our house.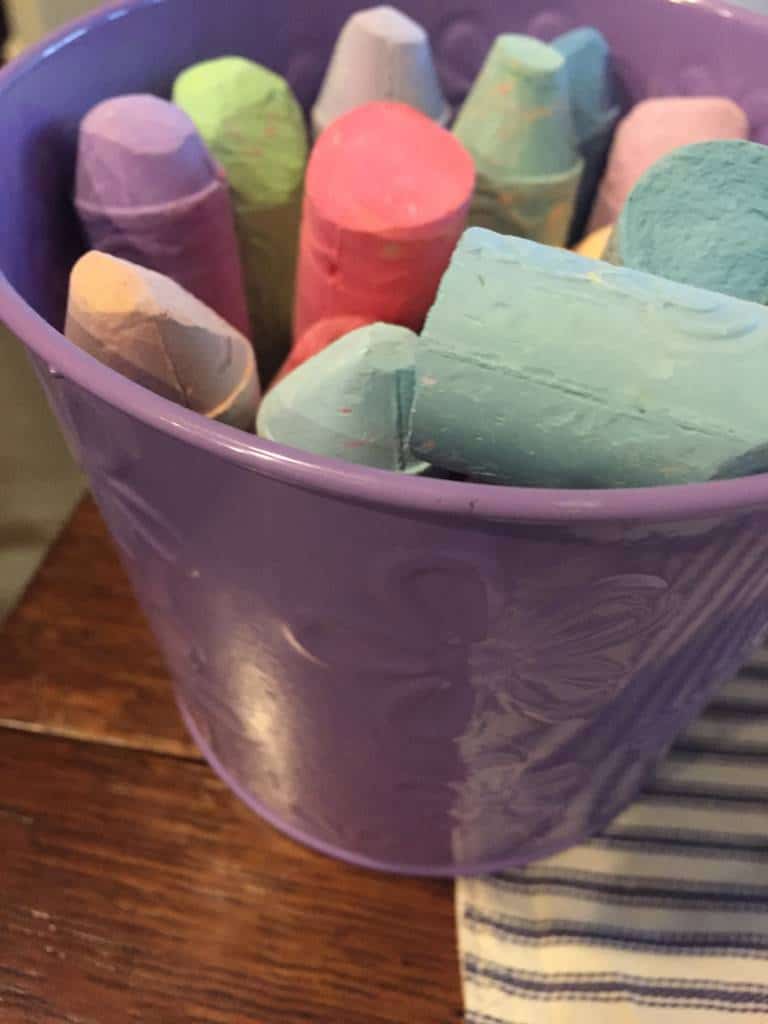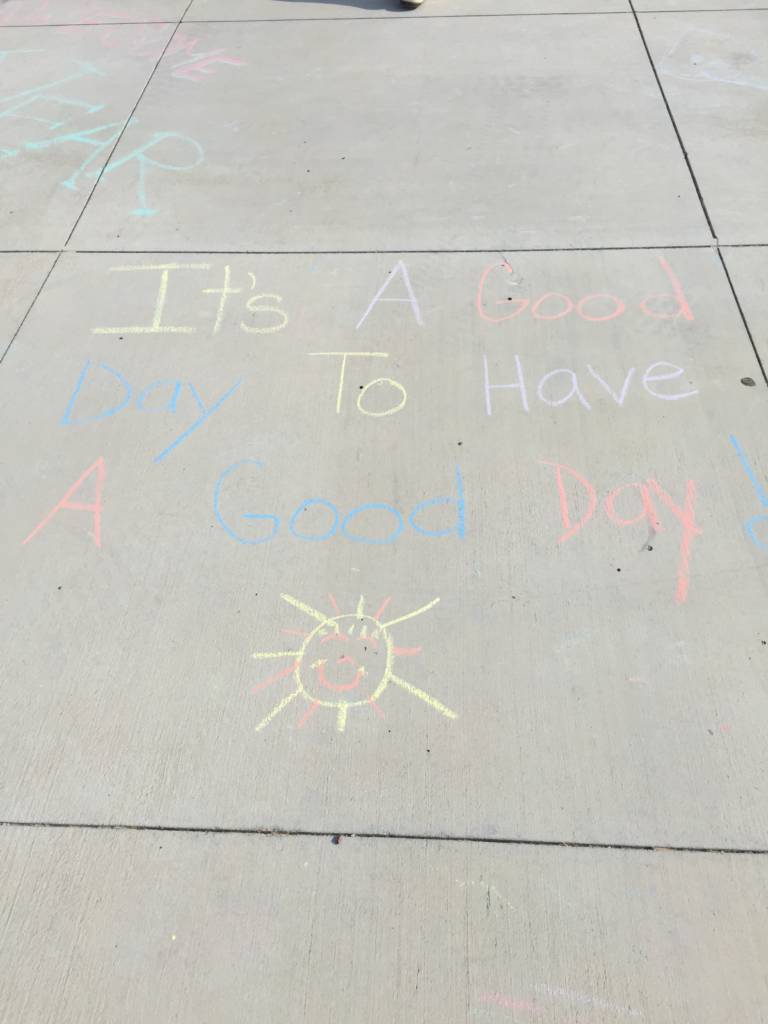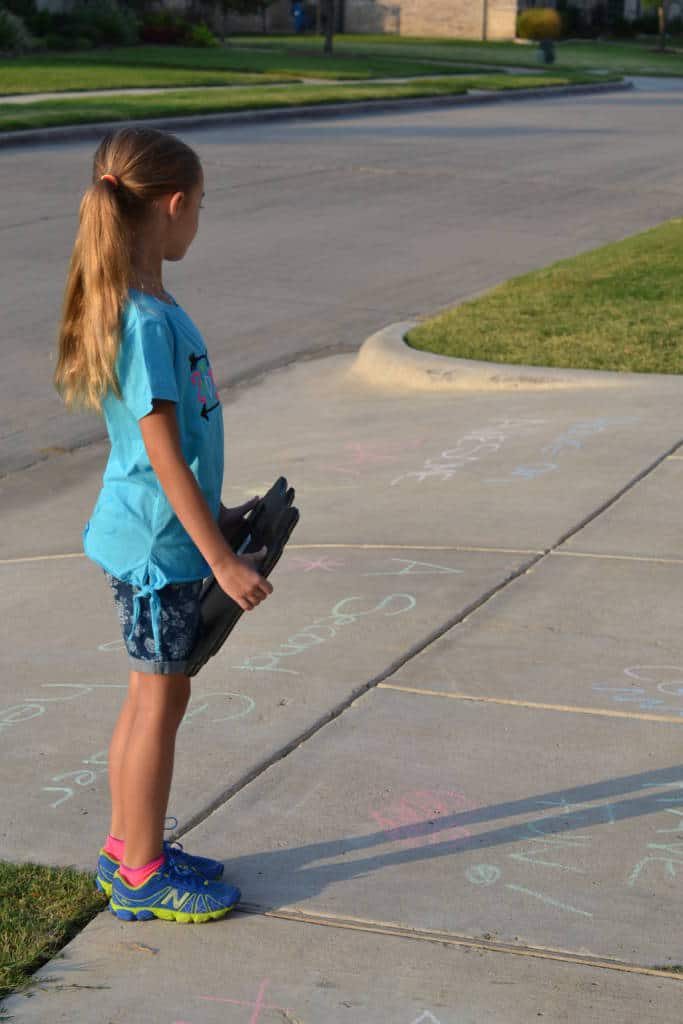 Easy Photo Frame: I have an annual tradition of making a photo frame for our back-to-school photos. It's an easy craft with just a photo mat from the craft store, and some stickers, but it makes for fun photos each year.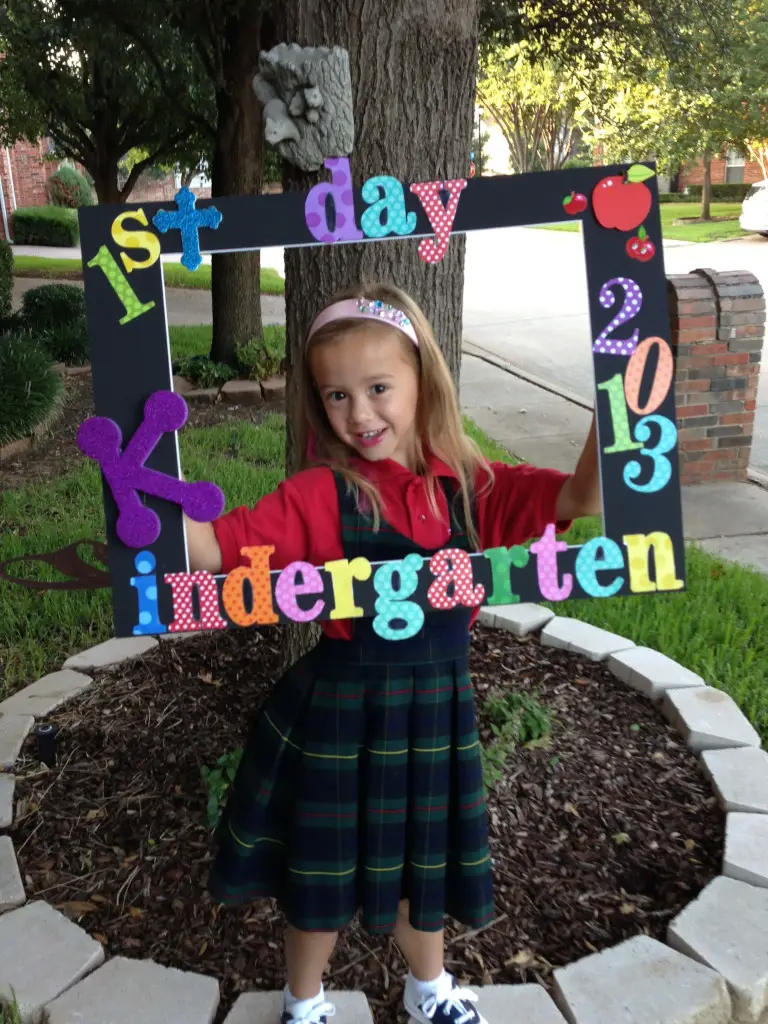 After we're done with our photos at home, I donate it to the teacher for her to use for her classroom first day photos.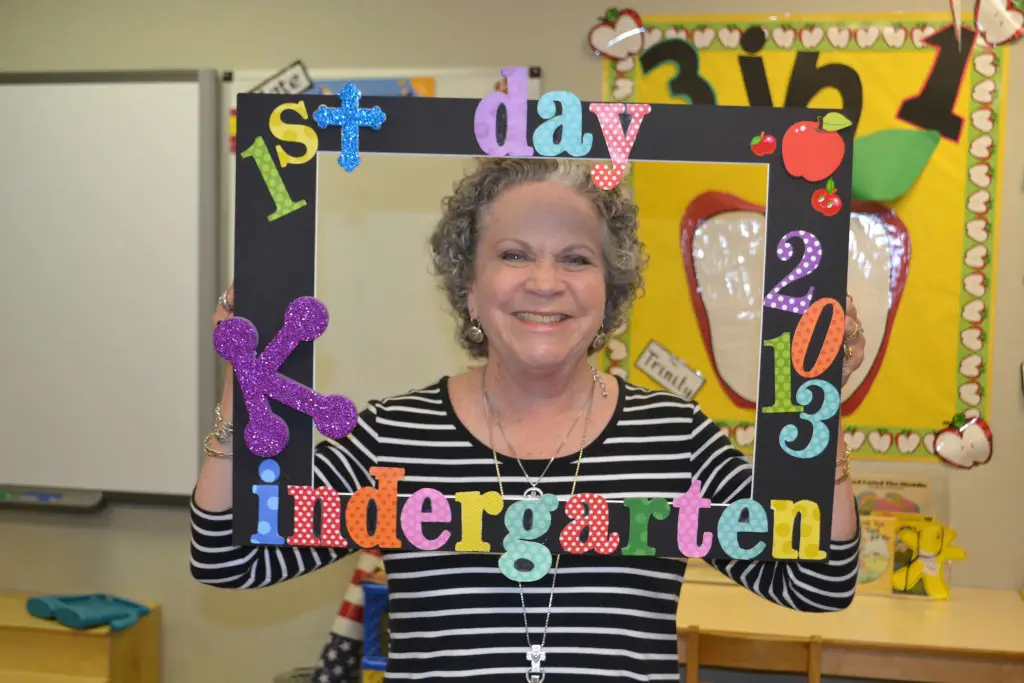 See how we made ours here and here.
Grow-with me T-shirt: Buy a t-shirt in an adult size, use craft store iron on letters and numbers, and take your kiddo's photo in it on the first day of school each year. By the time they're finished with high school, you'll have a lot of eye rolls, but also a sweet yearly comparison of their growth all through their school years.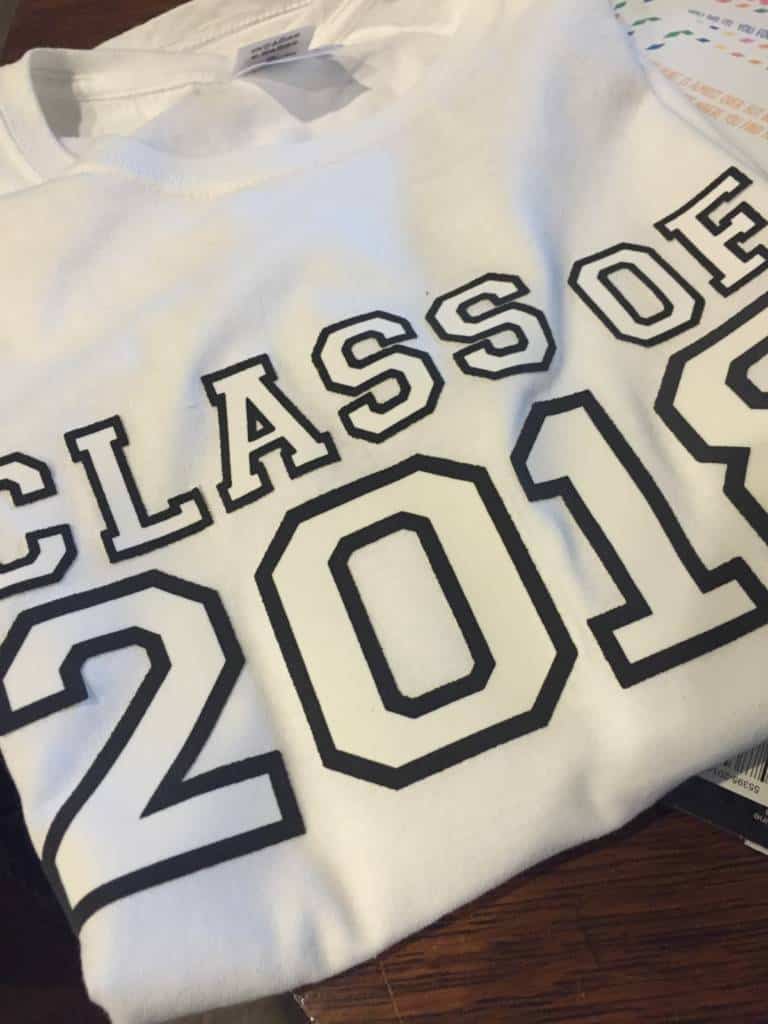 Party Car: Why not take those banners and balloons on the road? Love this idea from The House of Hendrix to make that ride to school a complete party.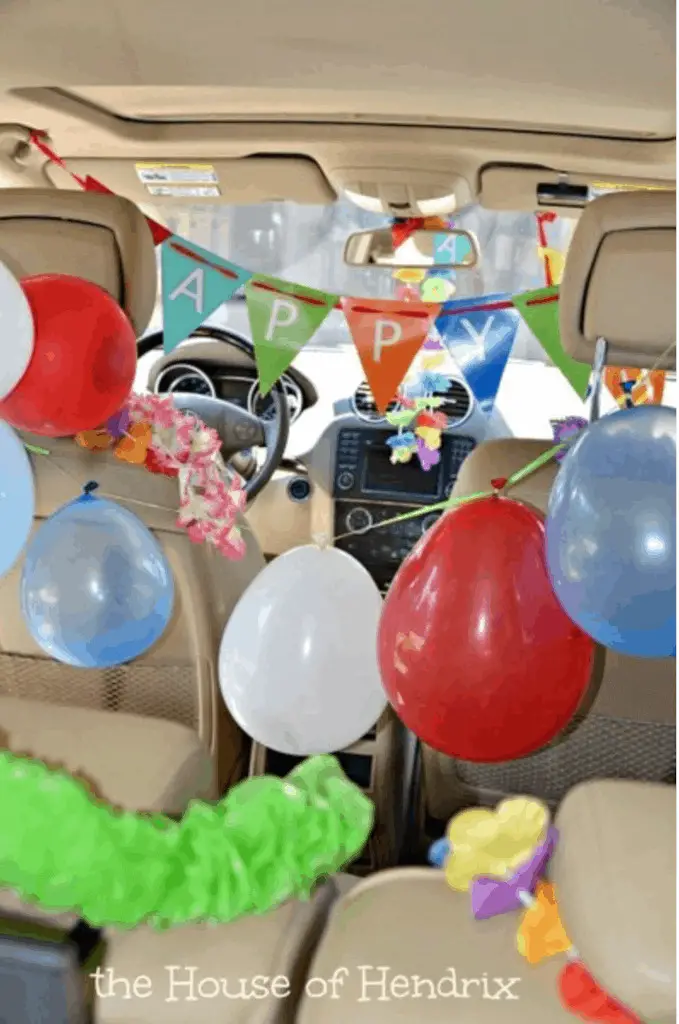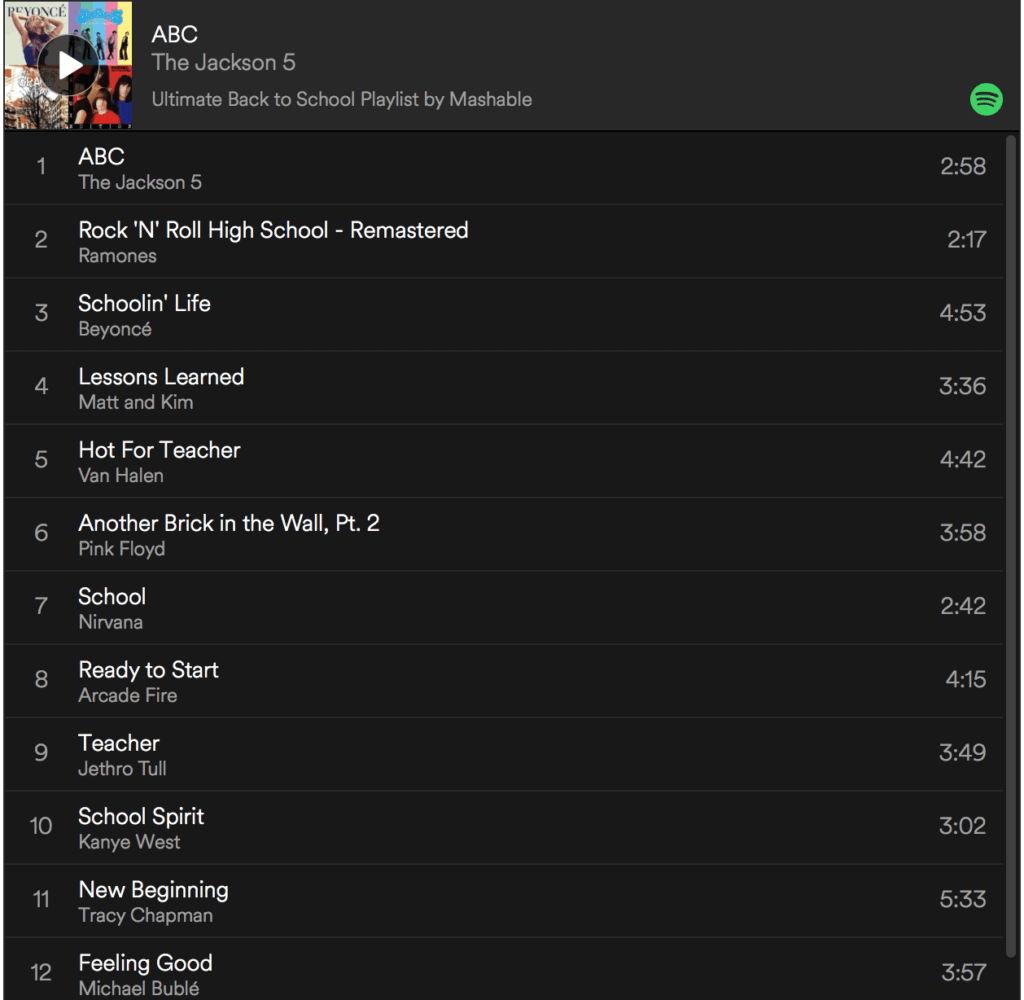 Lunchbox Message: What a surprise for your bitty when they open their lunch and find a message written (with edible ink!) on their sandwich or dessert.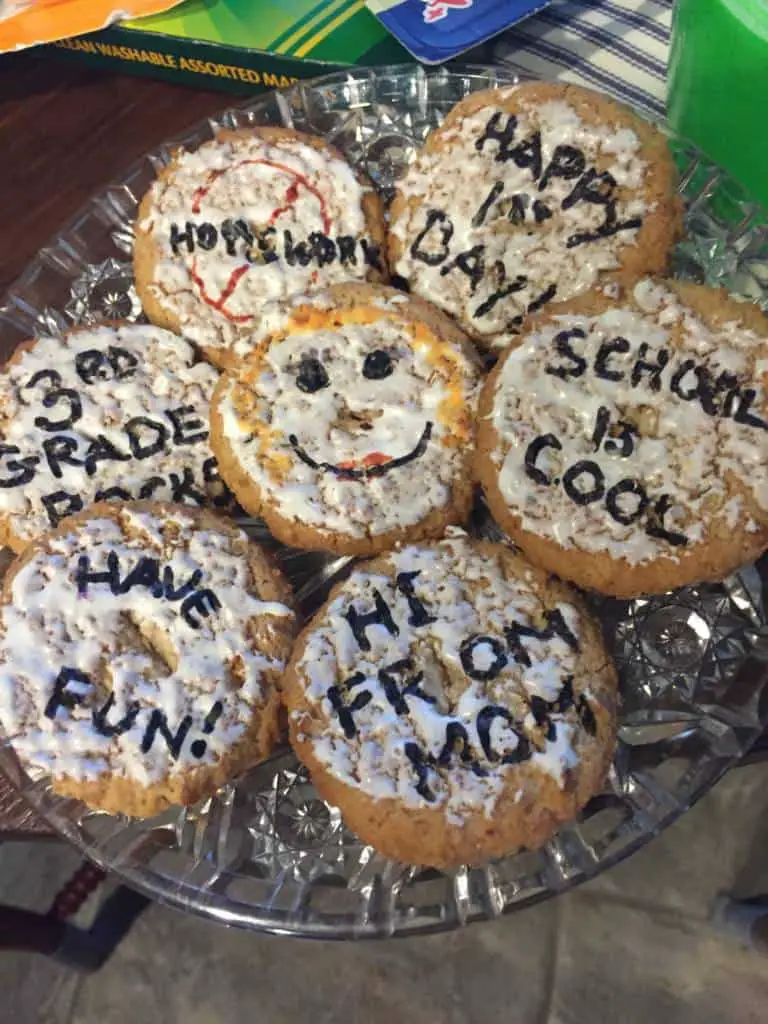 Let them know you're thinking of them on their first day — even on those bumpy oatmeal cookies! You can find edible markers at your local craft store or cake supply store.
How do you celebrate Back to School? I'd love to hear about your traditions in the comments below!