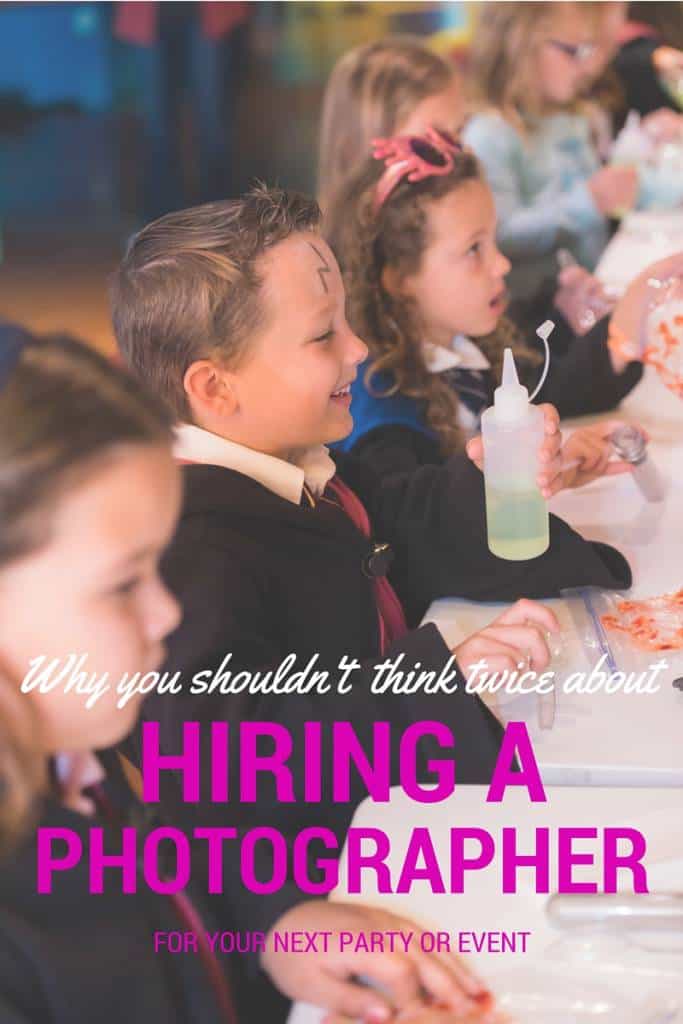 The Cupcake had her 8th birthday party recently and of all the cool Harry Potter things we did, hiring a photographer for the event trumps them all. For previous parties, I've either taken the photos myself or relied on a volunteering friend to be my shutterbug – and crossed my fingers that she showed up! I can't tell you the relief I felt knowing that was one less thing I needed to worry about on party day, because someone else would be capturing the special moments for us to enjoy later.
If you think a photographer is a frivolous expense to an already costly day, here's why I think you'd be crazy NOT to hire a photographer for your next party:
1) If you're taking the photos, you're not IN the photos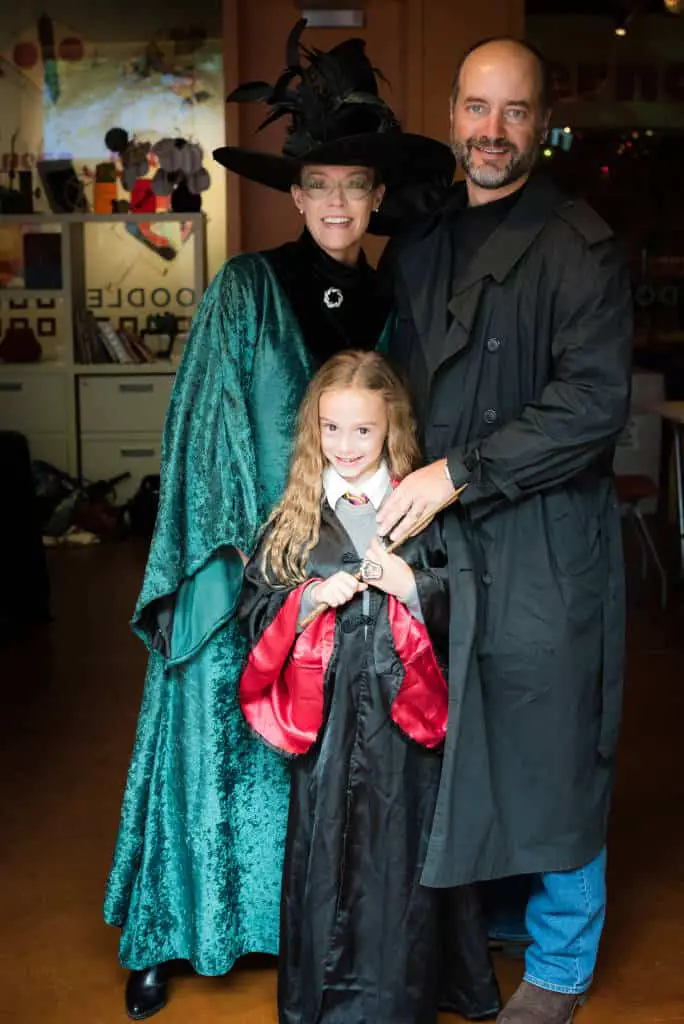 It seems so obvious, but it's so true. From the posed photos to the caught in the moment photos, you're not going to be in them if all the photo responsibility lands squarely on you. You were integral to planning the event, it would be a shame to look back on the images and not see your smiling face in any of them! Yes, you can get someone to take a photo for you, but will they really catch a private laugh between Professors McGonagall and Trelwaney?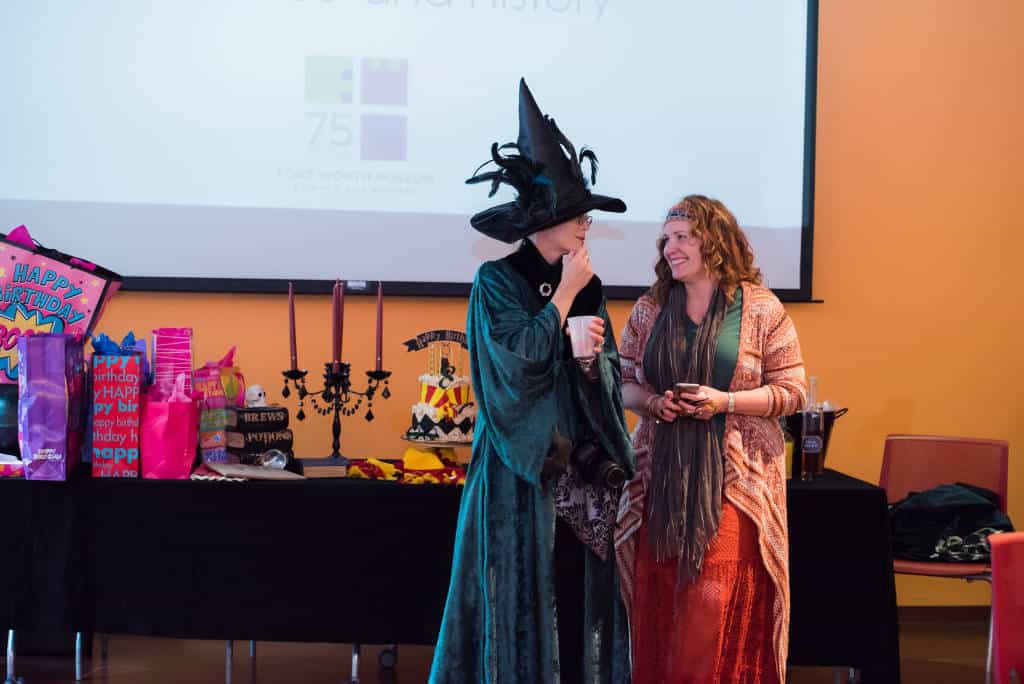 2) As the hostess, you have a lot to do. Photography will fall low on the urgency list, behind finding the cake cutter and cleaning up spills. You're likely to miss the good shots while you're restocking the napkins.
Oh. My. Goodness. I got TWO decent photos from the Cupcake's party because I tossed my phone somewhere during party set up and didn't recover it until the very end, and I only grabbed my real camera a couple of times for a nano second and then kept putting it down whenever I got distracted. Your highest priority is to make sure the party runs smoothly and no one is permanently stained. Your photographer's will be to hold their camera the WHOLE time and their most important goal is to capture the moment. Accio!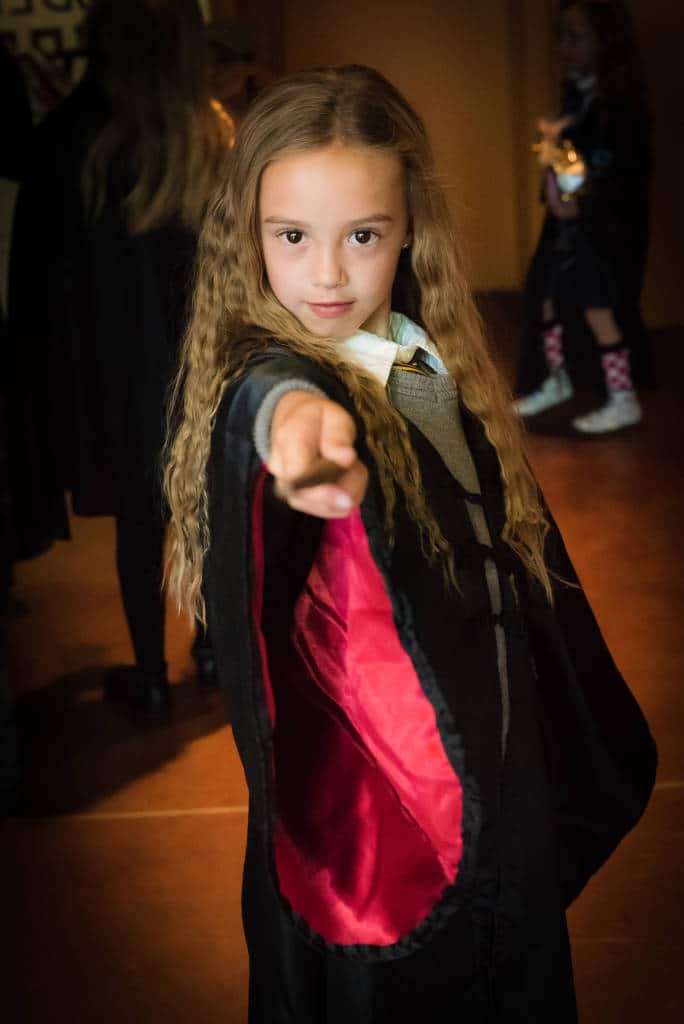 3) Photographers will edit photos for you. Go from average to WOW!
So here's one of the photos I managed to take at the end of the party.
Super cute, but here's the photographer's version,
which is amazeballs. Geez, I am still trying to find my cake cutter after the party, so I definitely wouldn't have put the brain space into putting that filter on the photo and light the end of the wands. We framed this treasure right away, and you can bet that it captured a special memory for this newly minted 8 year old.
4) It's more affordable than you think. Shop around, get recommendations from friends and negotiate. There are a lot of great mamarazzi out there that are incredible part-time photographers and don't come with the full price of a chi-chi portrait photographer and high studio costs to cover. PLUS the mammarazzi can relate to you. They're more likely to take the photos that they would want from their own party. If their price is out of your budget, ask if you can get the images unedited so you're only paying for the photographer's time and travel costs. If you don't have any ideas for photographers, hop onto Thumbtack, post your request, and see who applies to fill your opportunity.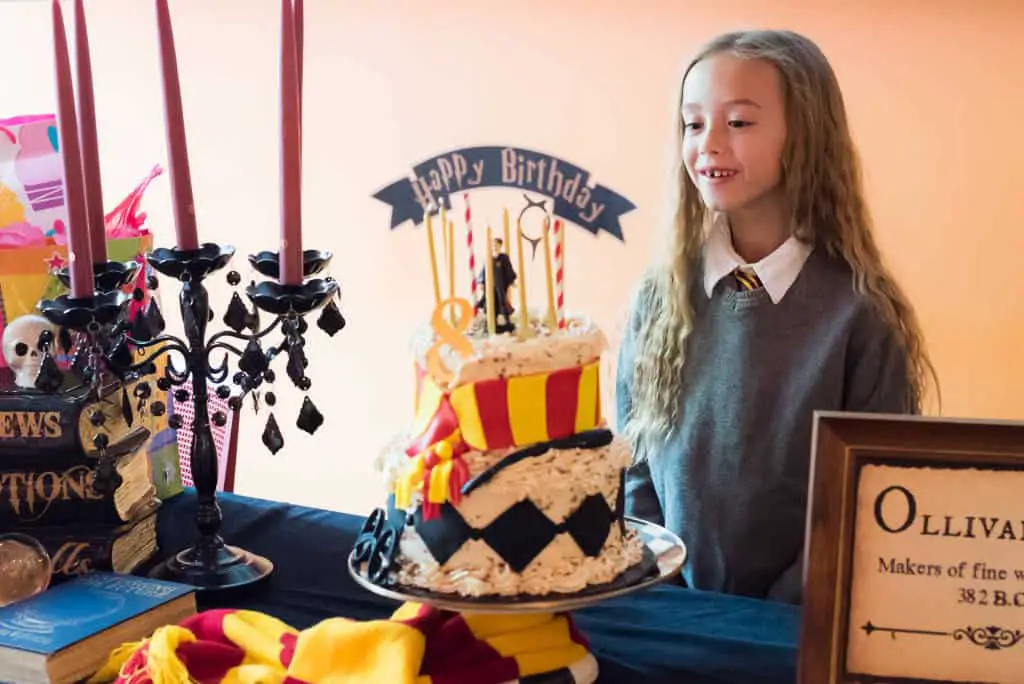 5) No following up with guests afterwards – or stalking their social media, begging for any photos they may have taken. How exciting when the link to your whole party arrives in your inbox. WHEEEEEE! Just download it and start making your Shutterfly book in a snap.
Photo credit for all the fun party photos above are from Becky Branch Photography. She's also a blogger and I'm happy to call her friend as well. She did a smashing job with our party (you can see more here) and I'd highly recommend her. View Becky's website here, her facebook page here, and consider booking her for your next party. Tell her Trista sent you!