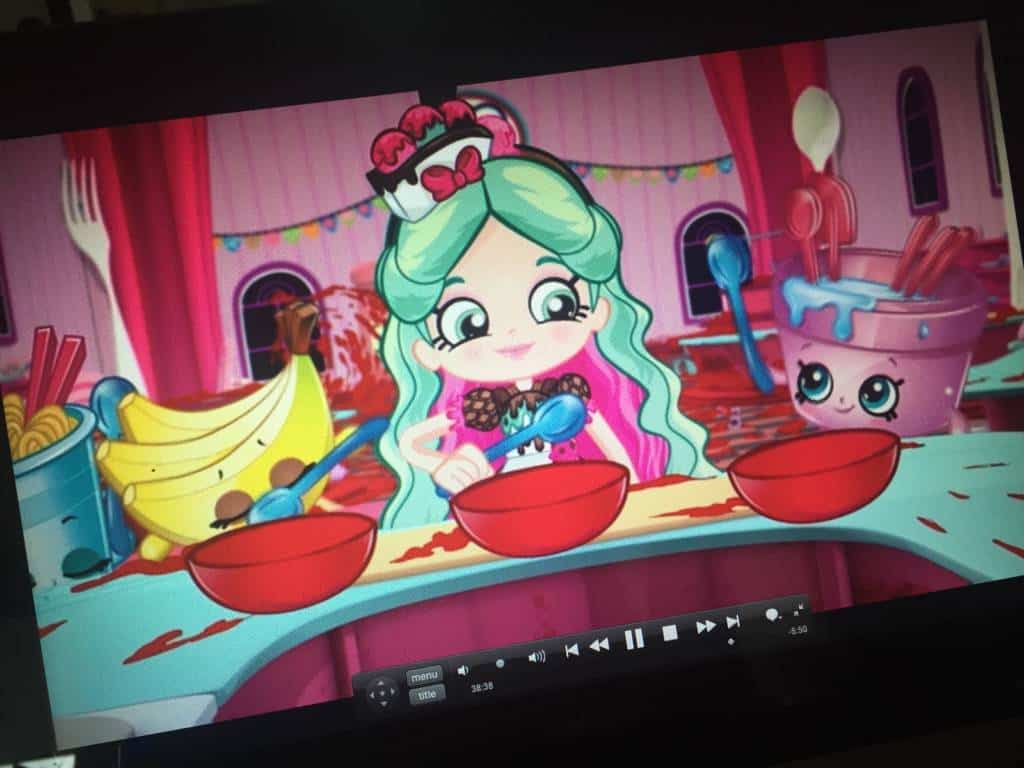 I know you're getting ready to hit the road for the holiday – so I have a suggestion for your sanity. The new Shopkins Chef Club movie would be a great way for your little girl to spend some screen time, and actually learn a good message about what bad can happen if you let your jealousy go unchecked. Something really valuable this time of year when people are giving gifts and having long overdue visits with each other. 
Based on the colorful world of Shopville, Shopkins tells the tale of these adorable tiny toys and their adventures with their best friends the Shoppies. And if your house is like mine, we have approximately 28,967of these tiny rubber foods with giant disproportioned eyes staring at us.
This first ever Shopkins DVD marks the screen debut of the Shoppies characters, alongside Shopkin's fan favorites Kooky Cookie, Apple Blossom, Lippy Lips and Cheeky Chocolate. It builds upon the wildly popular YouTube channel where you can find more than 120 Shopkins videos spanning six seasons. But the DVD is different. The story tells of a new Shoppie in town, PeppaMint, and her attempts to win over the friendship of the other Shoppies Bubbleisha, Jessicake and Donatina with the help of their Shopkin friends. The backdrop is a contest called "Chef Club" which is not unlike some of the shows you might find on the Cooking Channel where constestants compete to create the best food for the judges. It's because of the competition, that the story and message emerges. One naughty Shoppie gets jealous that she isn't receiving compliments like the other Shoppies and goes to great – and disasterous – lengths to gain them. Cheating and mayhem ensue, but in the end, all is right in Shopville and it lends itself to a great discussion about being jealous of others and how compliments make us feel.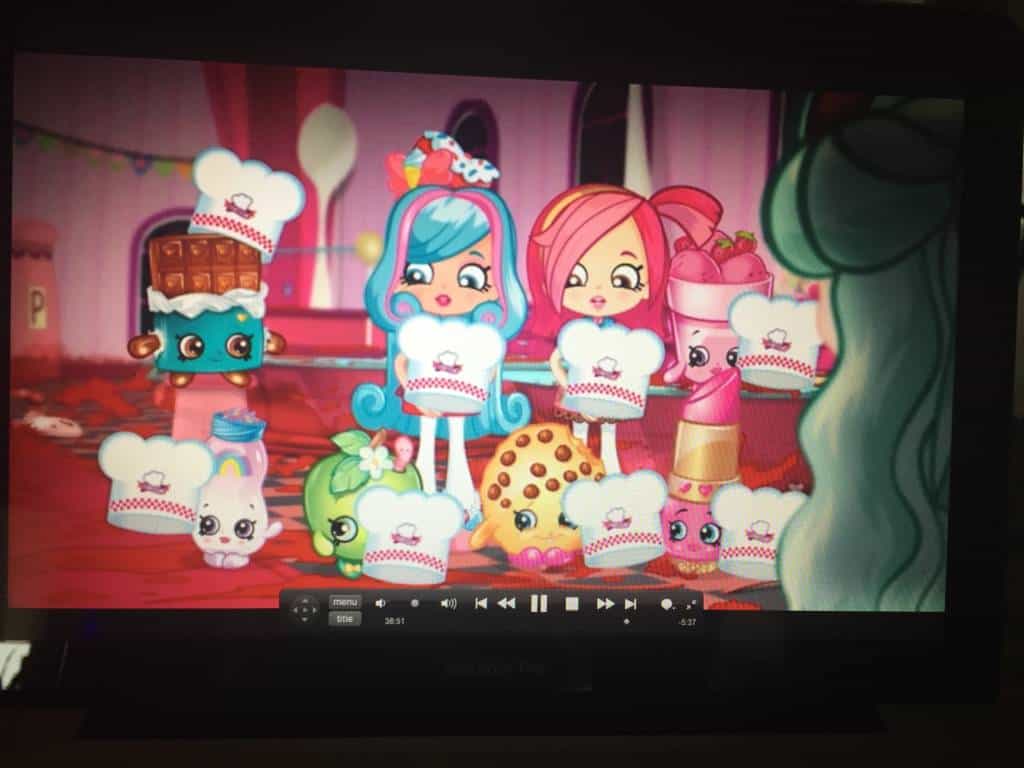 It's not a super long movie. Put your phone down and watch it with your girl and talk about it afterwards – I promise you won't be tortured. It really does have a great message about jealousy and what happens when you try and force praise upon yourself.
Then, when you're done traveling and you find yourself back in wifi, plug into the YouTube channel to catch the rest of the shenanigans in Shopville. 🙂
Looking for Shopkins toys? Here are the Shoppes, Shopkins and accessories featured in this super cute movie (affiliate links to products on Amazon.com):