Monthly Planner Subscriptions (One Week Per Page)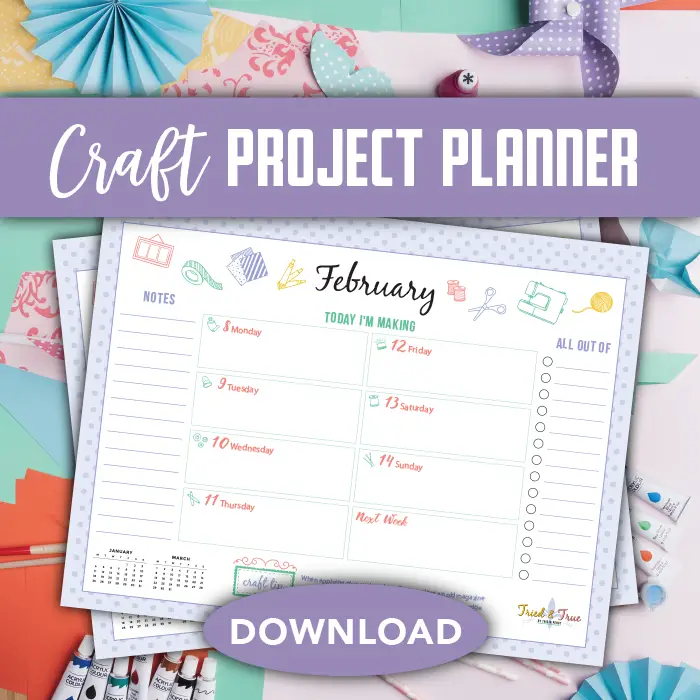 Weekly Craft Planner
It's easy to get distracted when you're creative. Use this weekly planner (subscribe by month) to keep on task and keep organized when making gifts for family, decorations for the holidays, or a DIY to spruce up your home. Includes crafting tips and coupon codes!
Featuring one page per week, you can carry over your notes and edit them from week to week as needed. With a subscription, you will get a pretty new set of planner pages for every month!
Price: $1.99 per month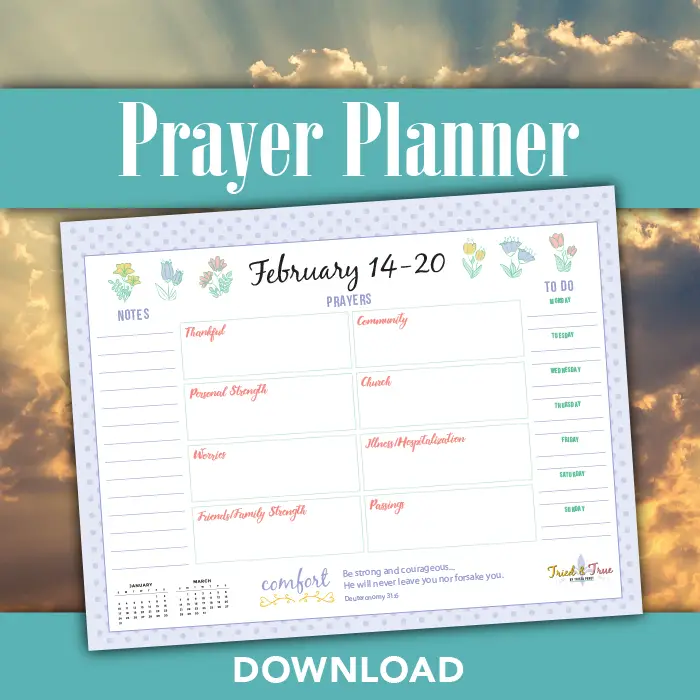 Weekly Prayer Planner
A lot of people are dealing with a lot of stressful things right now, and it may seem like the most you can do is pray for them. I get it. This prayer planner helps you organize and remember everyone who's struggling — and to remember to be thankful for your own blessings.
The planner features one page per week and with a subscription you will receive a beautiful new prayer planner set every month.  Buy for yourself or as a thoughtful gift for a loved one.
Price: $1.99 per month
Latest Products in the Tried and True by Trista Shop