This post is sponsored by Sea Life Aquarium and authored by the fabulous Melanie Karas.
All opinions are her own.
Sea Life Aquarium in Grapevine has been a favorite destination since our oldest was about 9 months old. There is something for every age— lots of visual interest for the youngest of observers, and a variety of activities for older kids to engage in. The newest Sea Turtle exhibit does not disappoint! While the large tank is amazing in itself (you can watch rescued turtles swim, play, and even eat at feeding time), the experience of walking a rescued sea turtle from injury through its release back into the ocean is such a fun, hands on way for kids to learn!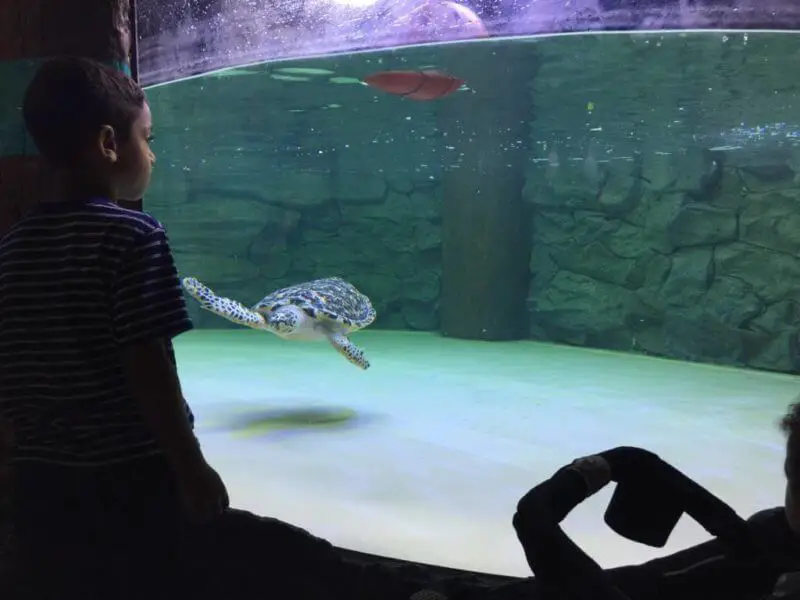 Here's how it works: As you enter the exhibit, each child is invited to select their own artificial sea turtle from the makeshift 'ocean.'
Once selected, the turtle goes on a journey with your child through different stations as they name and weigh the turtle, take an X-ray to determine the ailment that the turtle is suffering, and nurse the turtle back to health by (virtually) treating the problem.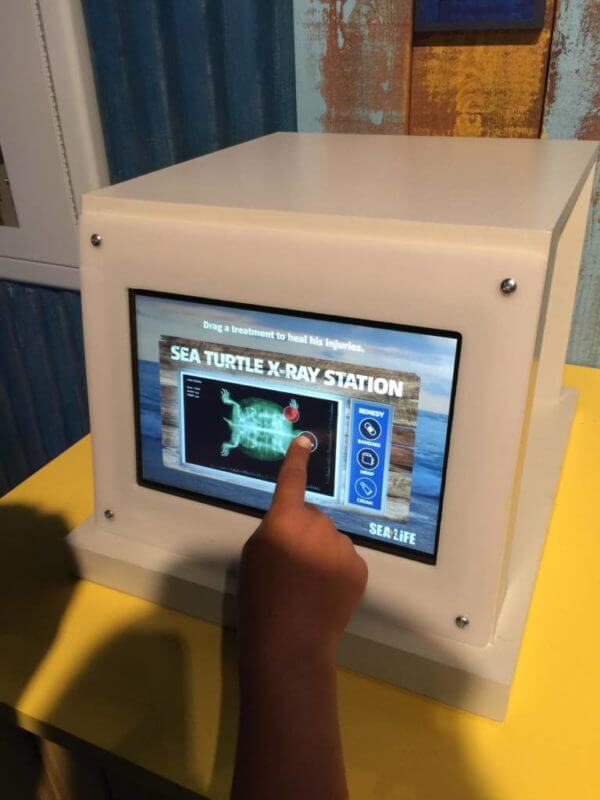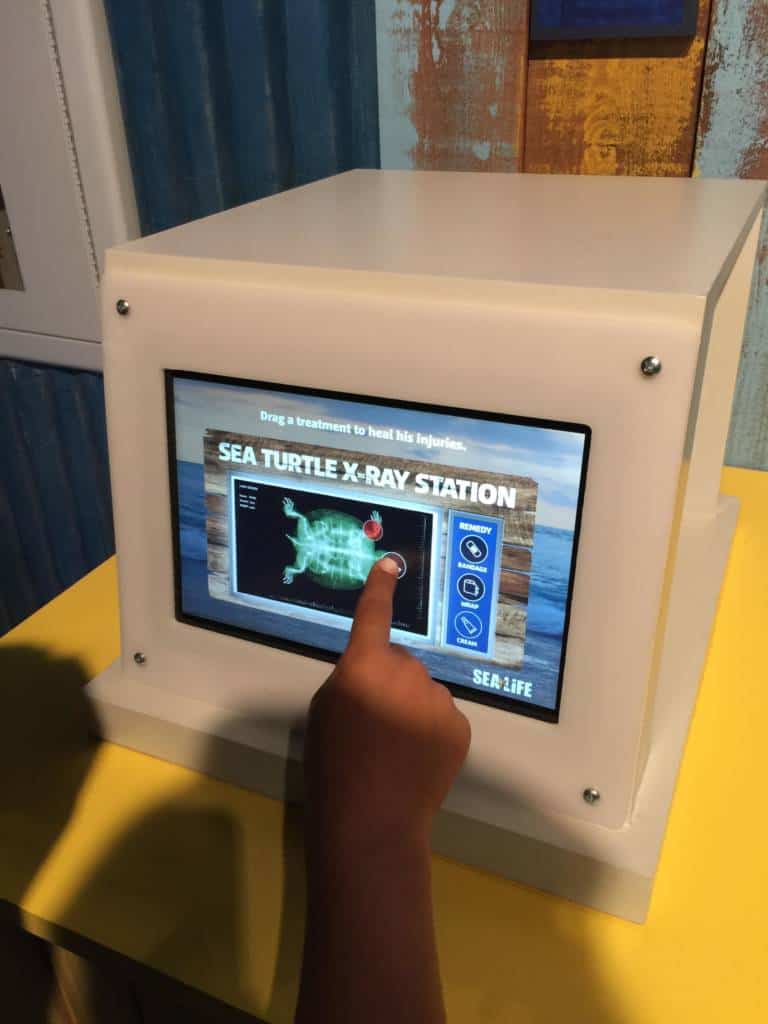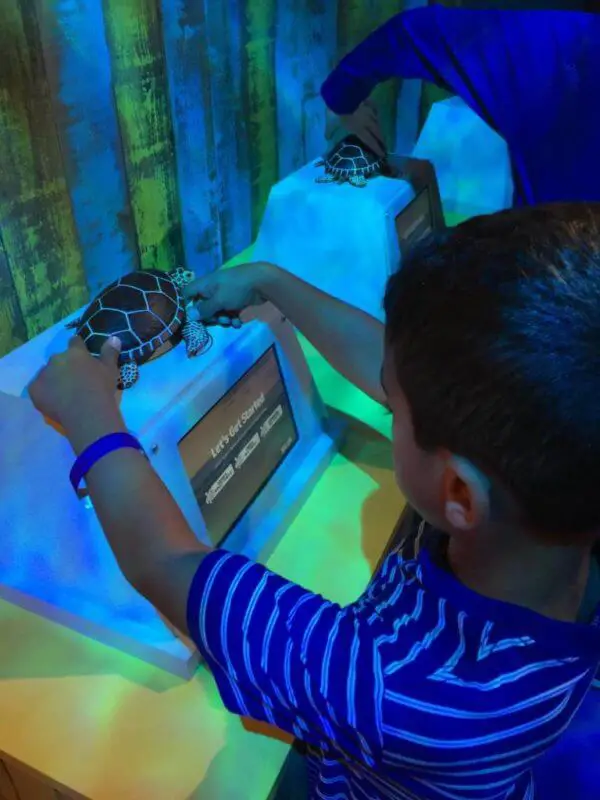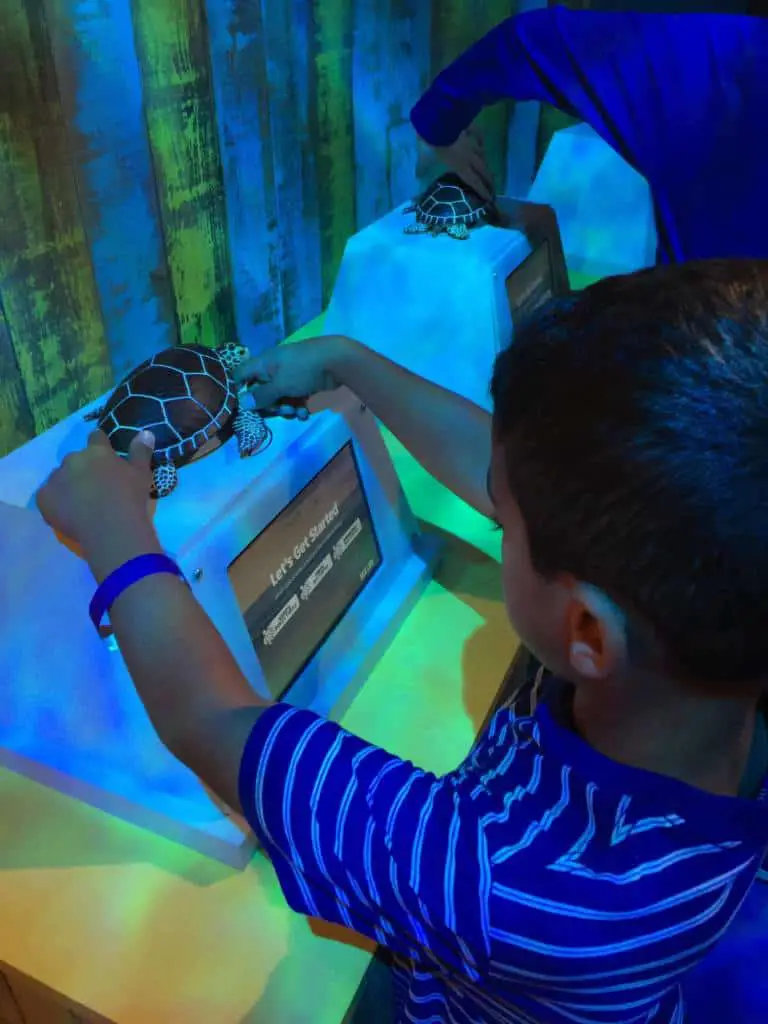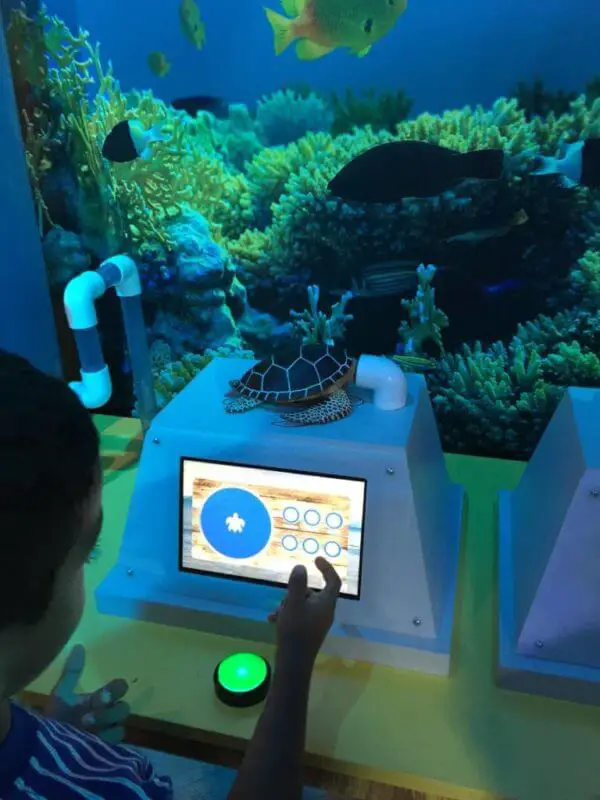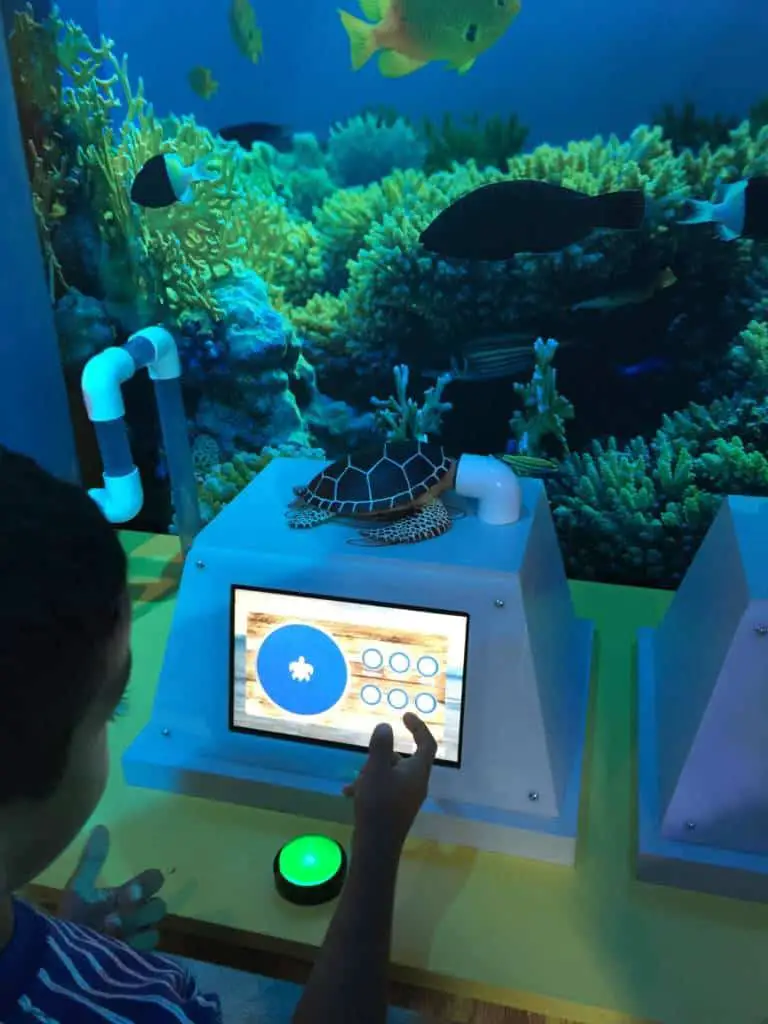 Once the turtle has been fixed up, they are taken to a feeding and watering station to make sure they have the nutrition they need to survive. At this point, the journey is put on hold as you enjoy watching two rescued turtles swim and play in their large water tank, which provides them with a safe environment. The two turtles presently in this tank are unable to be released back into the ocean due to the nature of their injuries, but I am sure they will become crowd favorites in their new home!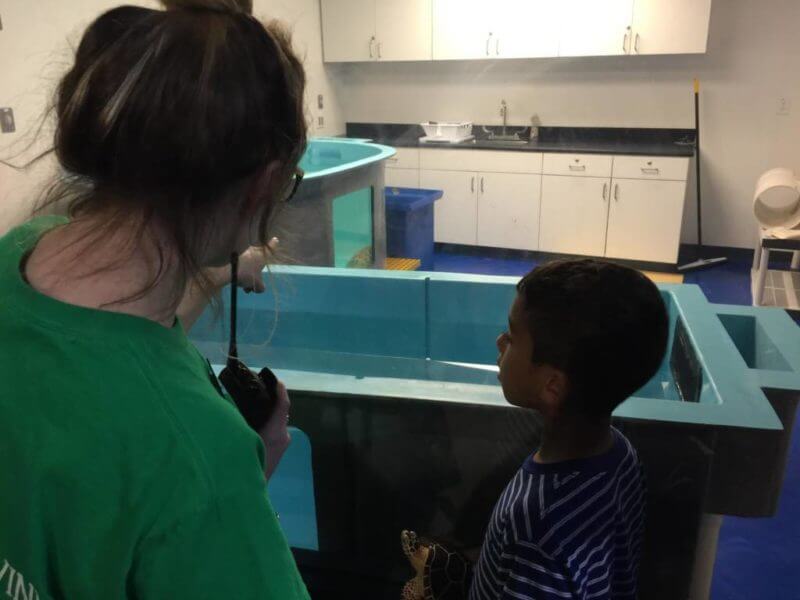 Once you are able to pull yourself away from watching the sea turtles, the next area provides you with a glimpse into the status of other turtles being rescued, where the staff shares with you what the turtles' ailments are, what treatments have been or will be provided, and their prognosis and expectation of being returned to the ocean!
The final stop in the exhibit is where the children are now able to release their own sea turtle back into the 'ocean' by placing them on the 'sandy beach' and helping them make their way back home.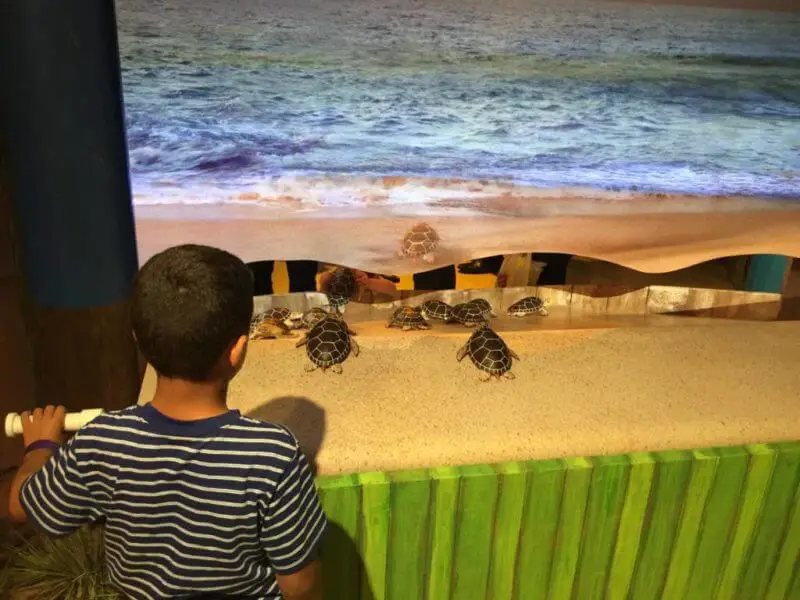 The whole adventure is fascinating for both the kids and the parents, and you can't help but feel an attachment to these amazing creatures. This is a definite value-add for Sea Life Aquarium, and my oldest is already asking when we can go back!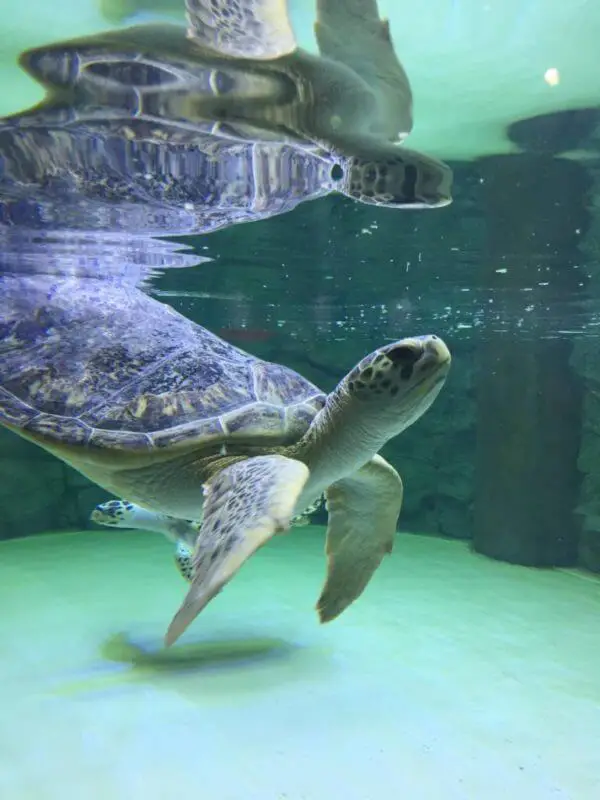 Thank you Sea Life Aquarium for having MommyUpgrade as a guest to preview this awesome new educational exhibit to share with our readers! And thank you Melanie for sharing your experience!