I've got my red cup full of egg nog latte, my tunes playing holiday songs. I am SO ready for the holidays! Christmas is COMING y'all! And the best thing about the holidays are all the great performances that come to town. Dallas Summer Musicals never disappoints – last year we had a blast at Elf (it was SO funny) and this year, DSM in bringing the family-friendly stage adaption of CBS's highest-rated Christmas Special of all time: Rudolph the Red-Nosed Reindeer!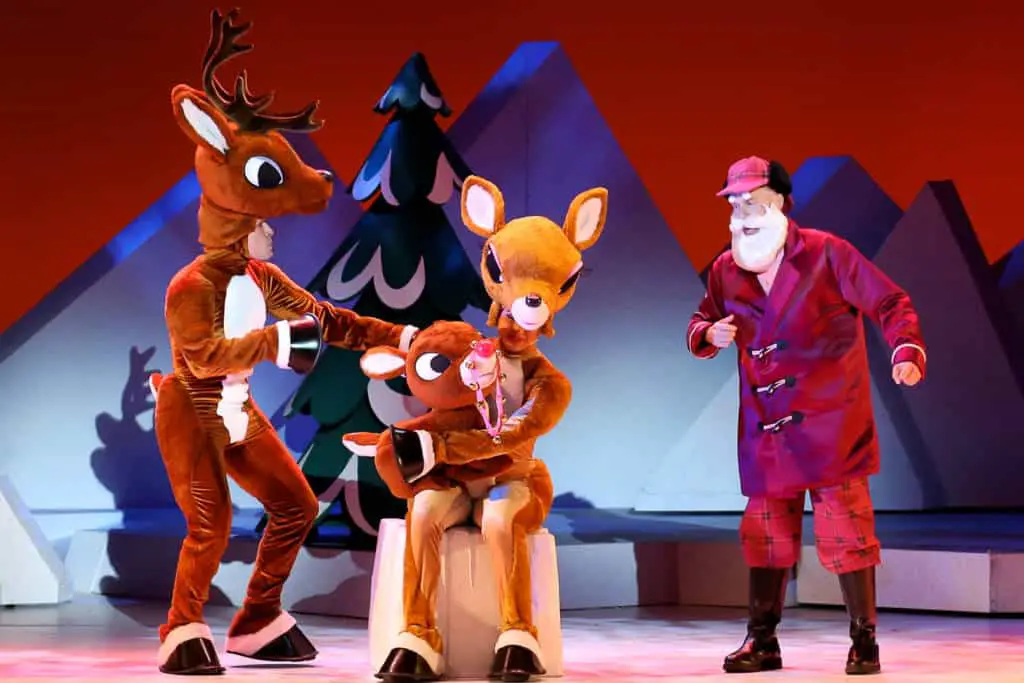 Go see our beloved Hermy the Elf, Yukon Cornelius, and the Abominable Snow Monster help Santa to save Christmas on the Dallas stage November 25 – 27 at the Music Hall at Fair Park and at Fort Worth's Bass Performance Hall on November 22 – 23. <3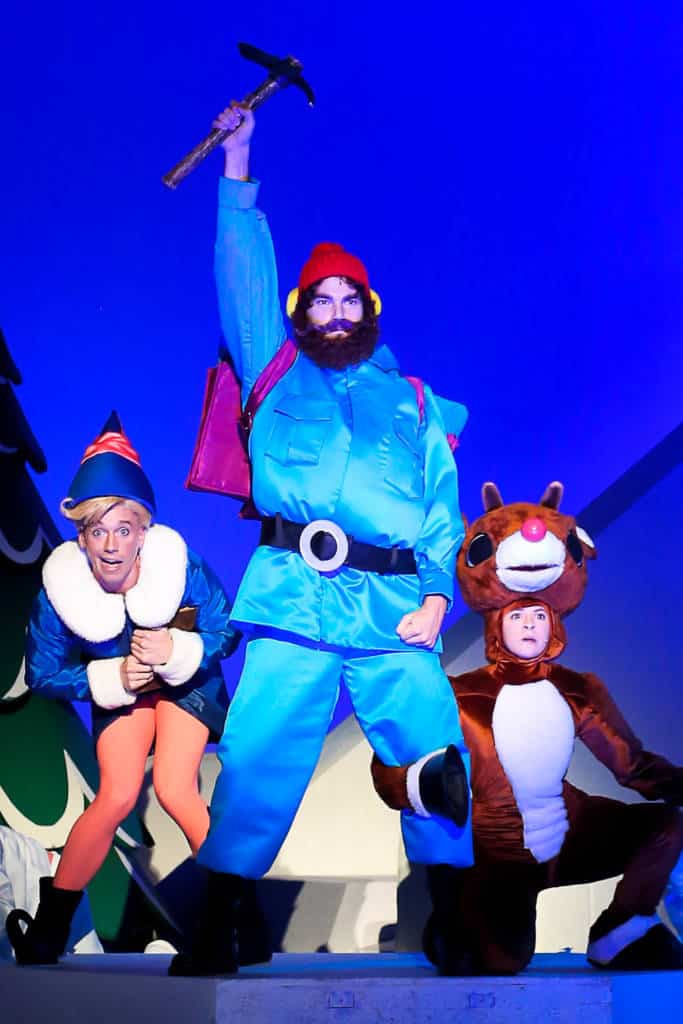 Did you know that Rudolph the Red-Nosed Reindeer first aired in 1964 as a stop-motion animated television show? This stage adaptation will feature nostalgic set designs and high-energy classic songs, while lovable puppets highlight the charming "roughness" of the classic stop-motion effects. Don't worry, your favorite songs will be sung loud and proud, including "Fame and Fortune," and "Rockin' Around the Christmas Tree."
If you aren't familiar with Rudolph's story, it begins as a sad one. Teased unmercifully for appearing different, poor Rudolph feels the outcast and is excluded from the Reindeer Games. He flees Christmas town and meets his new friends Hermy and Yukon and travels to the Island of Misfit Toys where he learns it's okay to be different. On their return to Christmas Town, the unlikely trio encounter a snowstorm of epic proportions – and it just might cancel Christmas! GASP! I promise, it's a happy ending.
So what I REALLY love about this show (aside from the message), is that it has a partnership with PACER's National Bullying Prevention Center. (PACER is an organization that champions for children with disabilities.) At these shows, a new illustrated storybook will be available called, "T.E.A.M. Rudolph and the Reindeer Games." A portion of the proceeds from all sales of the books will be donated to PACER. (Insert hand clapping emoji here.)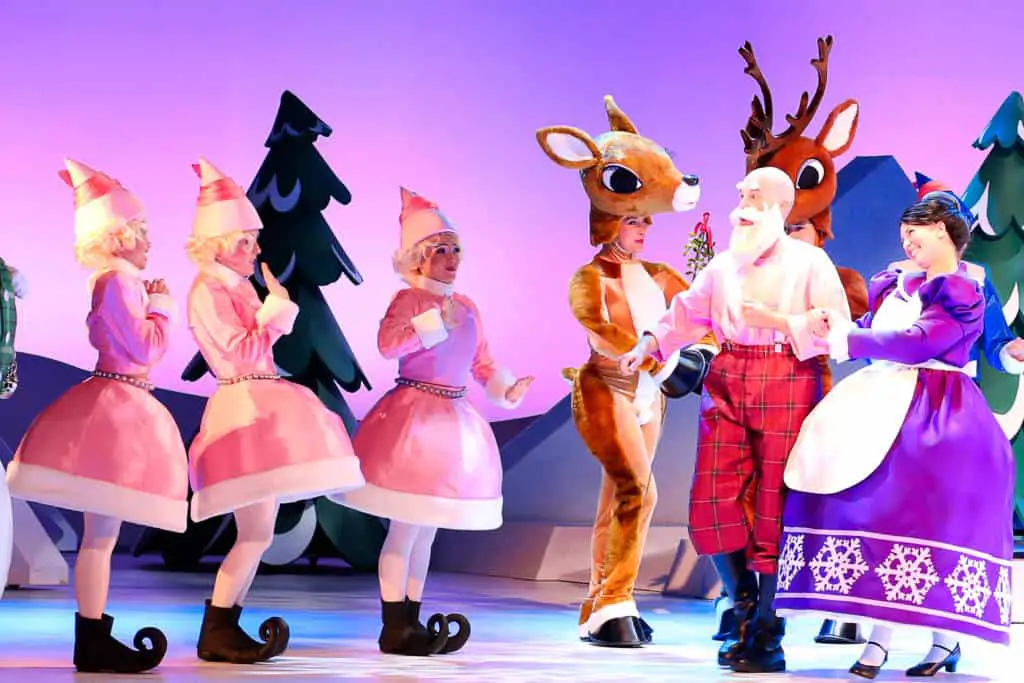 Single tickets for the Dallas engagement of RUDOLPH THE RED-NOSED REINDEER: THE MUSICAL, starting at $20, are now on sale at www.DallasSummerMusicals.org, by phone at 1-800-514-ETIX (3849) and at The Box Office, 5959 Royal Lane, Suite 542 in Dallas, TX.
Single tickets for the Fort Worth engagement of RUDOLPH THE RED-NOSED REINDEER: THE MUSICAL, starting at $27.50, are now on sale. To charge tickets by phone, call 817-212-4280 in Fort Worth; 1-877-212-4280 (toll free) outside Fort Worth; or order online at www.basshall.com. Tickets are also available at the Bass Performance Hall ticket office at 525 Commerce Street. For group sales, call 817-212-4248.
Keep your calendar tab open. I can't even believe what else is coming to our stages:
Dallas Summer Musicals' 2016-2017 season will feature ten shows starting with RUDOLPH THE RED-NOSED REINDEER: THE MUSICAL, Nov. 25-27, 2016; BROADWAY CHRISTMAS WONDERLAND, Dec. 6-18, 2016; AN AMERICAN IN PARIS, Jan. 31 – Feb. 12, 2017; STOMP, Feb. 14-19, 2017; THE ILLUSIONISTS, Feb. 28 – Mar. 5, 2017; LET IT BE, Mar. 7-19, 2017; KINKY BOOTS, Mar. 28 – Apr. 9, 2017; CIRCUS 1903 – THE GOLDEN AGE OF CIRCUS, May 23 – June 4, 2017; and closing the season will be THE BODYGUARD, July 18-30, 2017.
In addition, Disney's THE LION KING will be roaring back to the Music Hall in DSM's 2017-2018 Season! Subscribing for the 2016-2017 Season is the only way to guarantee priority access to tickets now for this highly anticipated return.