Annie Sloan could not have come into my life at a better time, seeing as how I am on a mission to relove our current "meh" belongings to make them perfect for our new house.
I guess I should clarify. I am truly obsessed with Annie Sloan's line of chalk paint and wax and what it can do for my ugly furniture.
Obsessed meaning that I will admit to Instagram stalking people just so I can get breaking news updates of their Annie Sloan chalk paint befores and afters. And let's not get personal about how much time I'm spending on Blue Egg Brown Nest either. My Pinterest  and Houzz is on overload. But I digress.
This amazing chalk paint covers everything beautifully without any prep or primer. And the Annie Sloan line also has clear and dark wax for when you decide to distress a piece. Clear is to seal it. Dark is for distressing it.
Forever having been in love with the shabby chic style, this was truly an awakening for me. I can take my own old stuff and give it new life – all by myself and for a fraction of what I would have to pay for it in the store.  Well… and with Christen on BEBN teaching me via YouTube.
Here's how I started. The Cupcake and I raided our cast-off frames stash and reloved them with the duck egg blue color. I also found an old stool at Mimi's that the hubs didn't have a particular fondness for and decided to change its color. It was already probably a gazillion years old but it needed a little character if it wanted to make the short list of what goes to the new house.
Here's the stool before: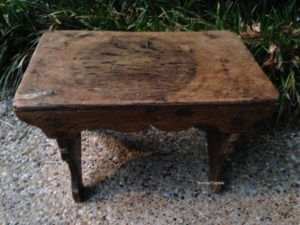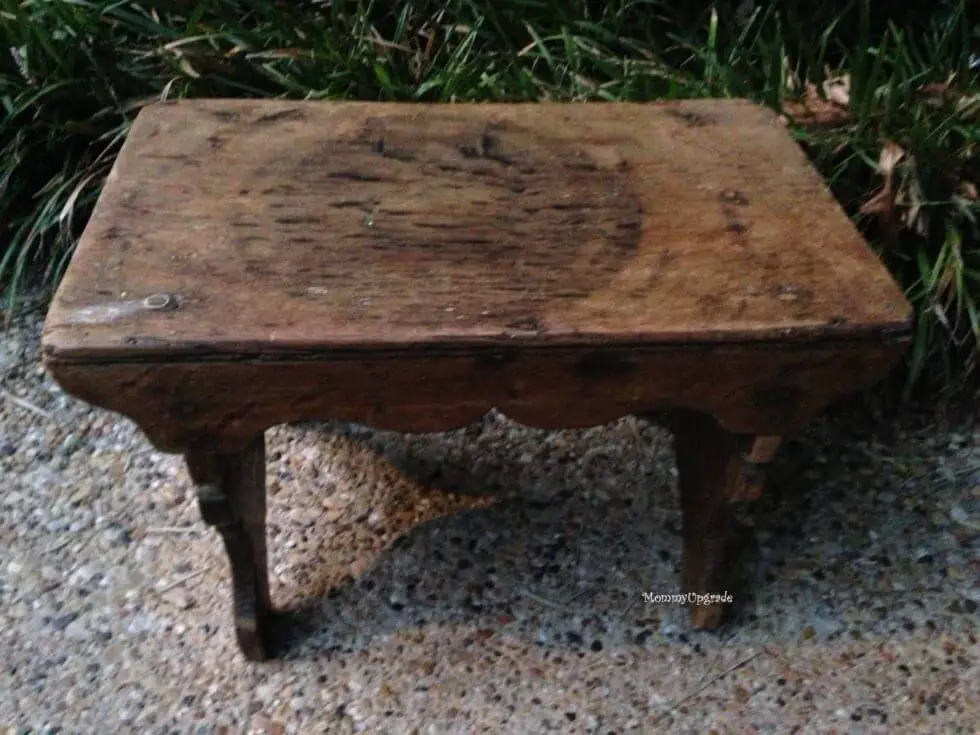 And here is the after: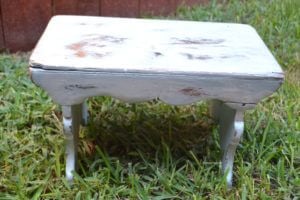 I also added some pearl plaster to it (not AS) I know, it's just a little stool and it still looks old, but I am glad we started small (the frames turned out GREAT – I'll show those on a different post). And I do mean WE…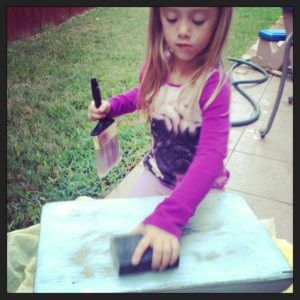 Starting with a smaller piece allowed me to get the feel for the medium, but it also was like the appetizer for a fabulous meal. I was ready to escalate into the real projects. One problem though — I still needed to convince the hubs that painting our furniture was a good idea. This booth at the Forestwood Antique Mall helped.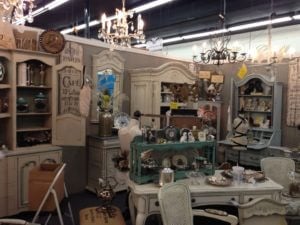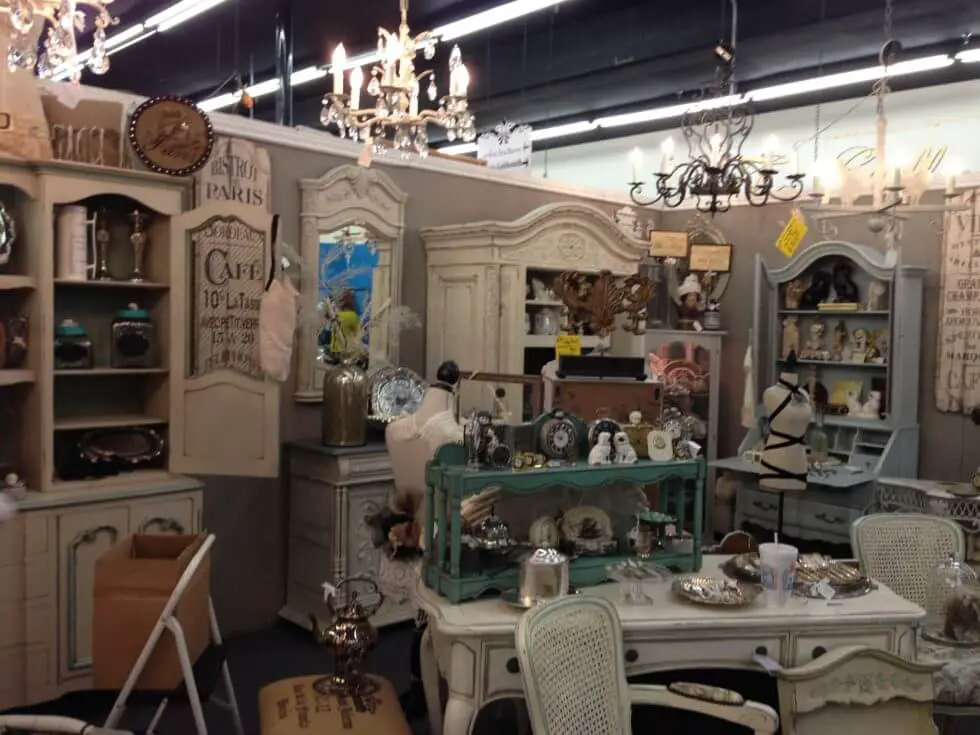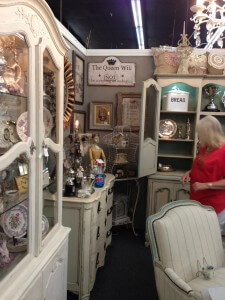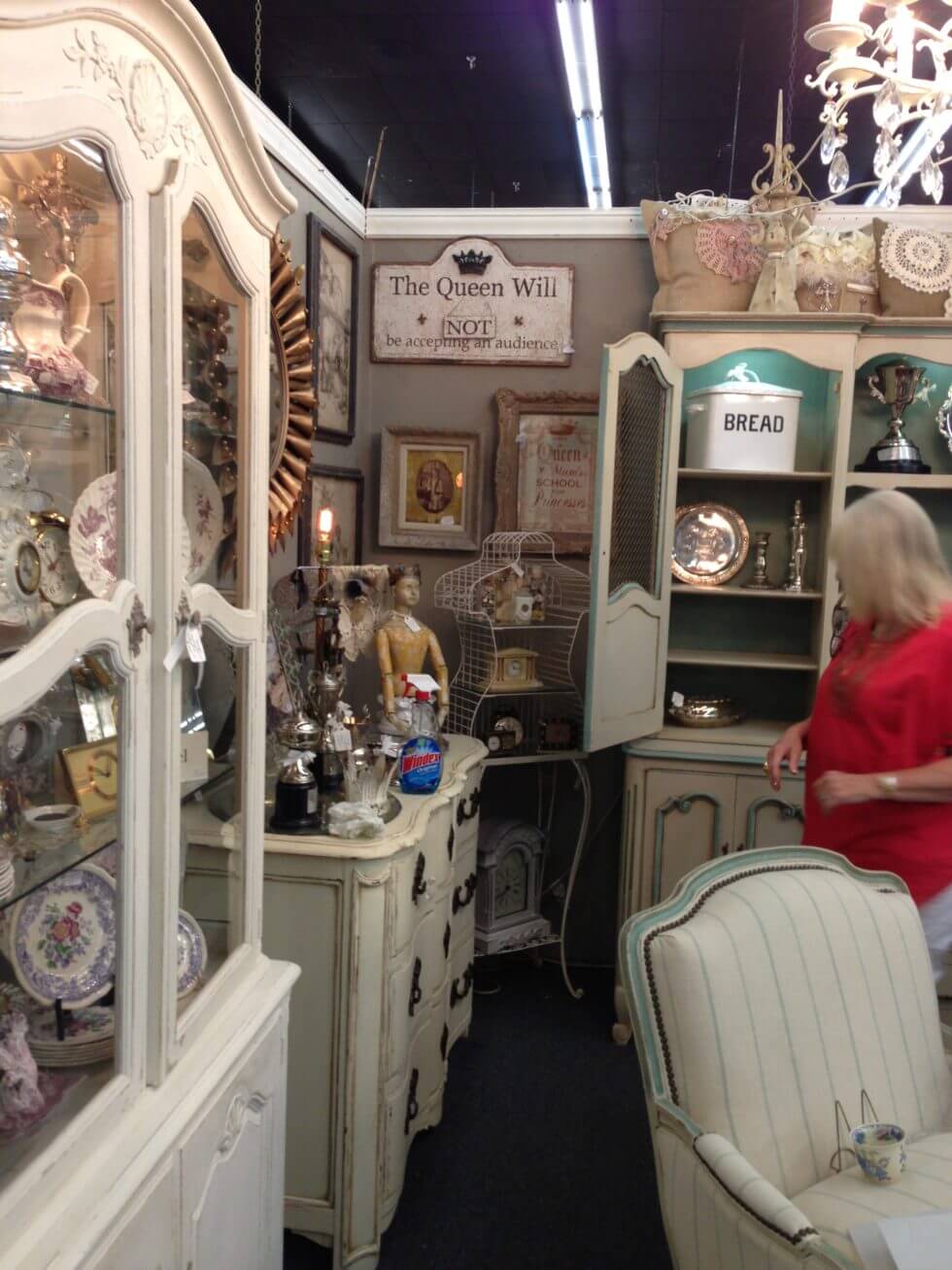 Although the booth owner was quick to tell me that it was "milk paint done by an ARTIST – NOT chalk paint."
Whatever.
I'm not about to pay for milk paint by an artist when I have two homes full of perfectly good things I can chalk paint to my hearts content when it's so similar. The good thing was that he got a sense of the style I dream about in my head AND he didn't hate it. In fact, it appealed to his frugal sensibilities.
After the stool was done, I had the bug big time and it was time to escalate into something more substantial.
This table has been in hiding in our garage for at least 6 years if not longer.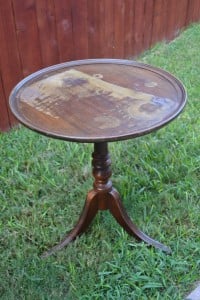 As you can see, it needed refinishing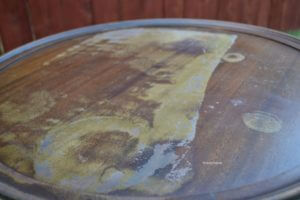 and I just wasn't inspired to do it prior to meeting all things Annie Sloan. (I LOVE the feet on it though)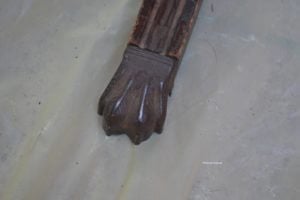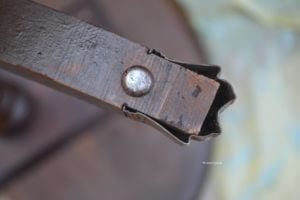 This table was my great-grandmothers (probably friends with Fuzzy) and was numbered with the original manufacturer sticker on the bottom.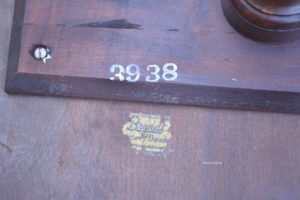 I think it was likely made in the 1930's or 1940's.
First I used the pure white chalk paint. After two coats I had to shellac it because some of the finish was bleeding through — from what I read, this is unusual to have to do unless you have furniture from this time period.
I almost stopped here because I was scared I would screw it up. Really. But the good thing about this paint is – just wipe it off or paint over it if you don't like it.
So I poured myself a glass of  liquid courage last night and I finished distressing it.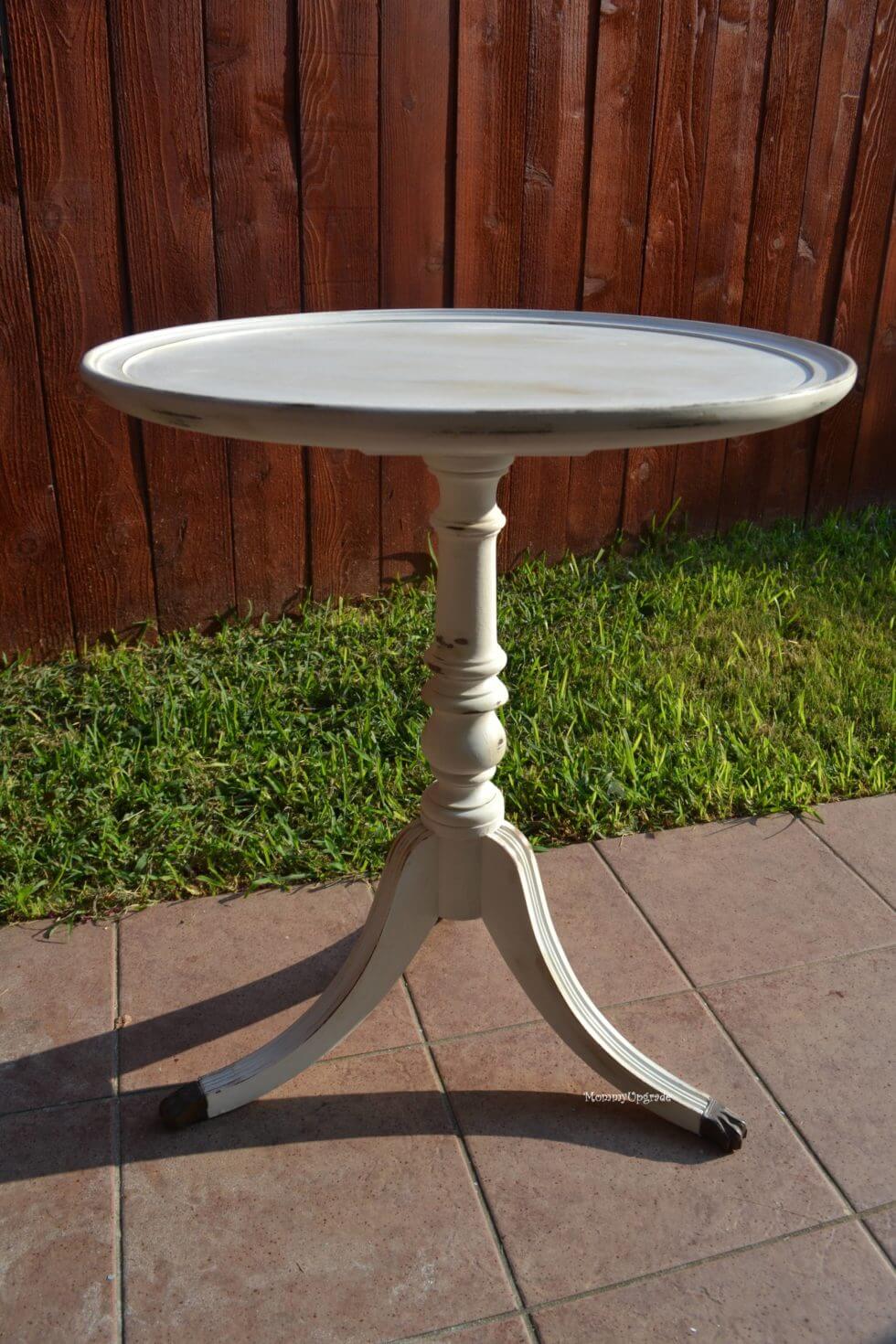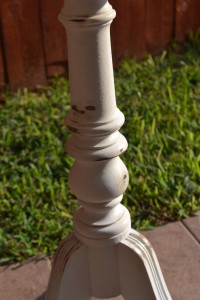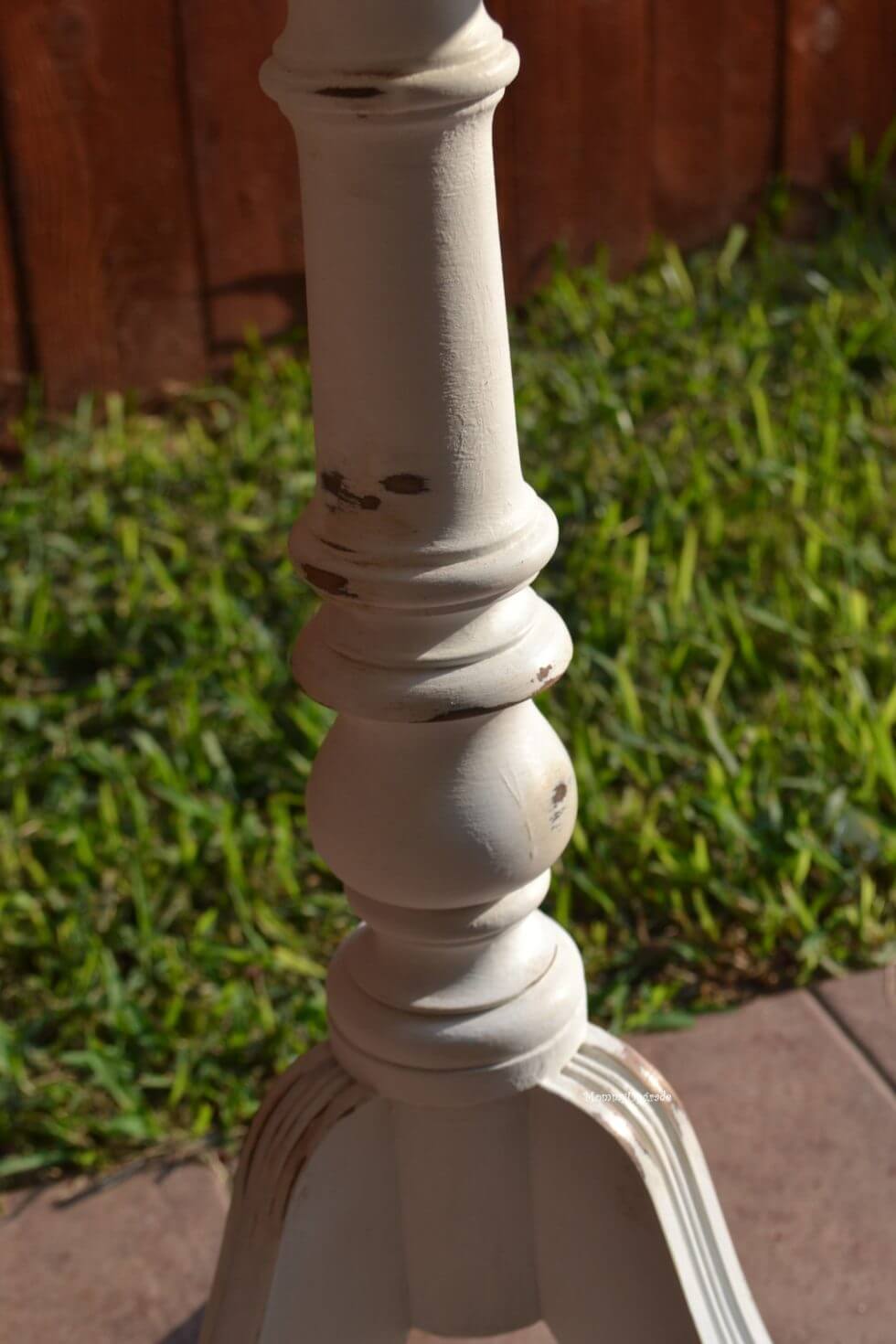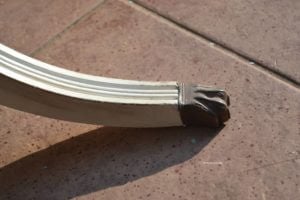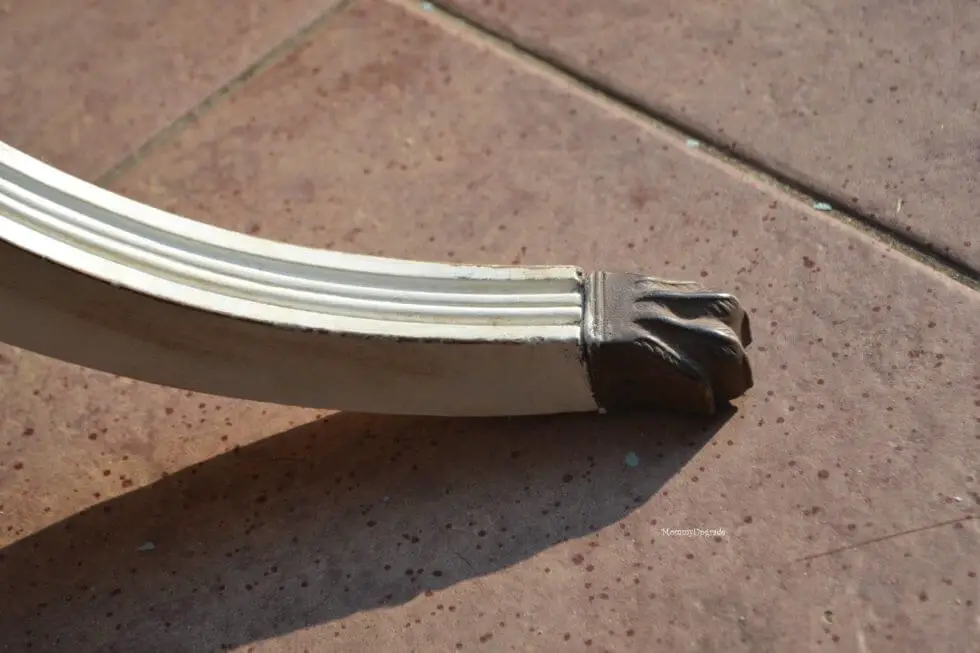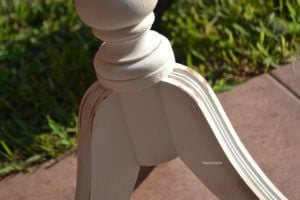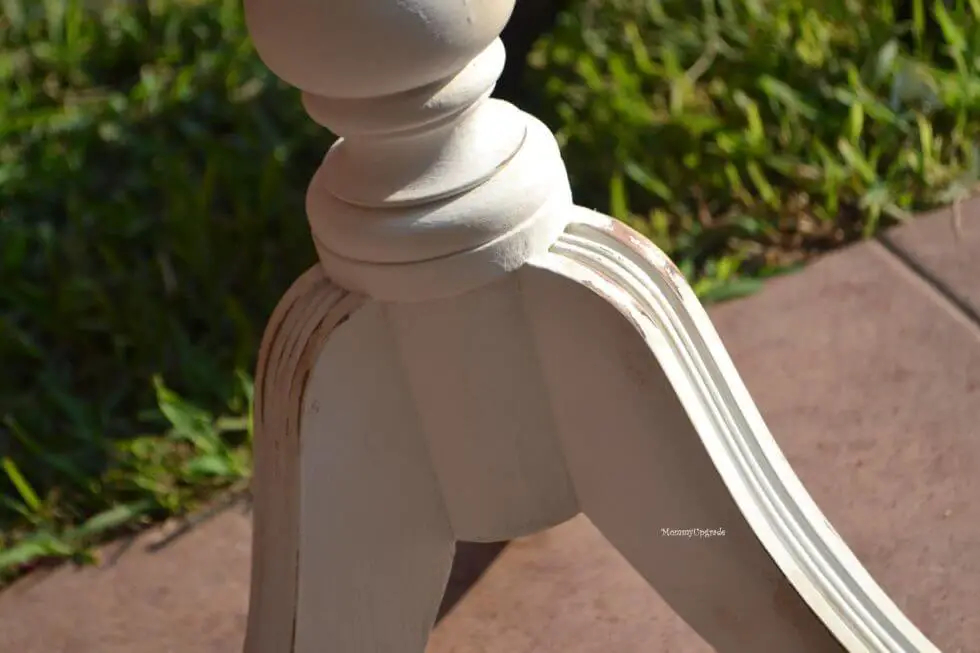 I am thrilled with my new old table! I keep sneaking peeks of it and taking pictures to send to my BFF.
As you might guess, I have a list of 8 more things to relove. More befores and afters to come!