It's PUMPKIN PALOOZA at Chez Perot. We kicked it off with a visit to the Pumpkin patch, where Big Daddy told the Cupcake that should could get whatever pumpkin she wanted, so long as she could lift it into the wagon by herself.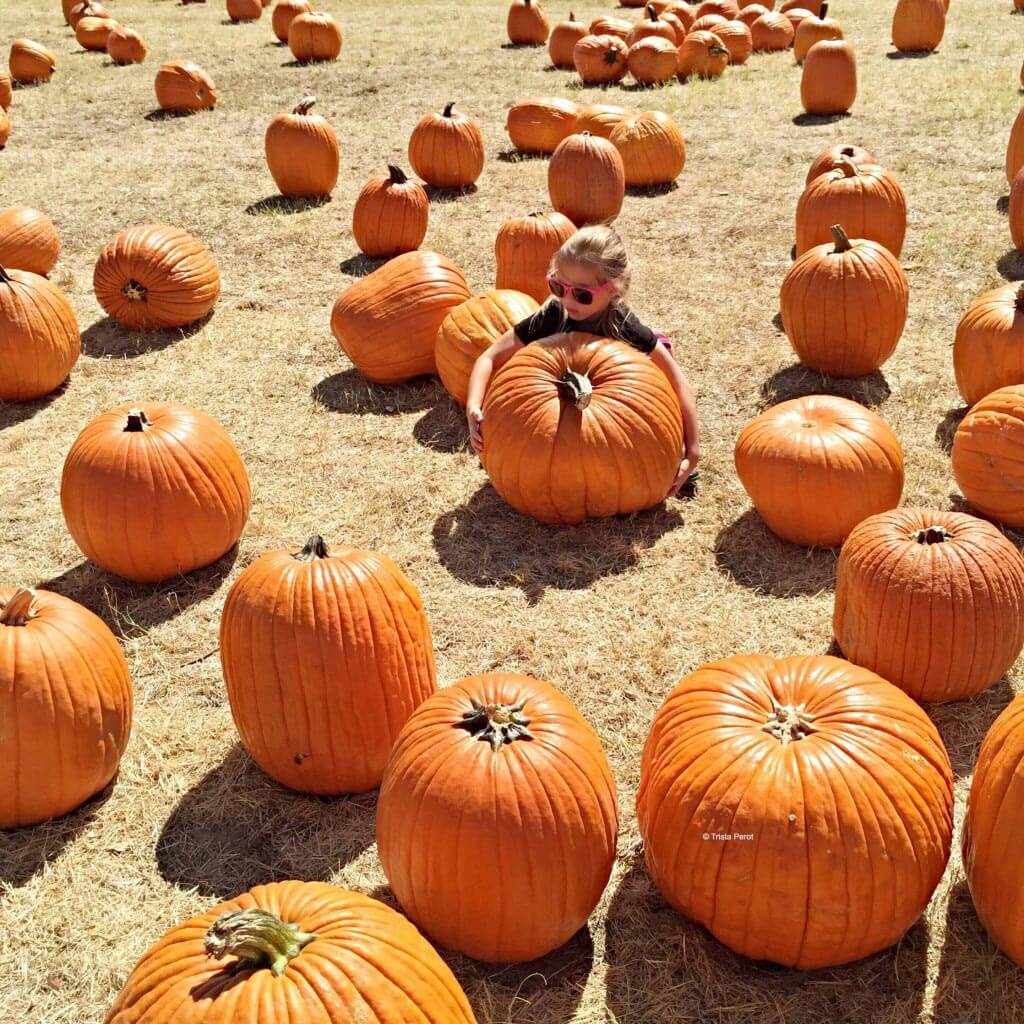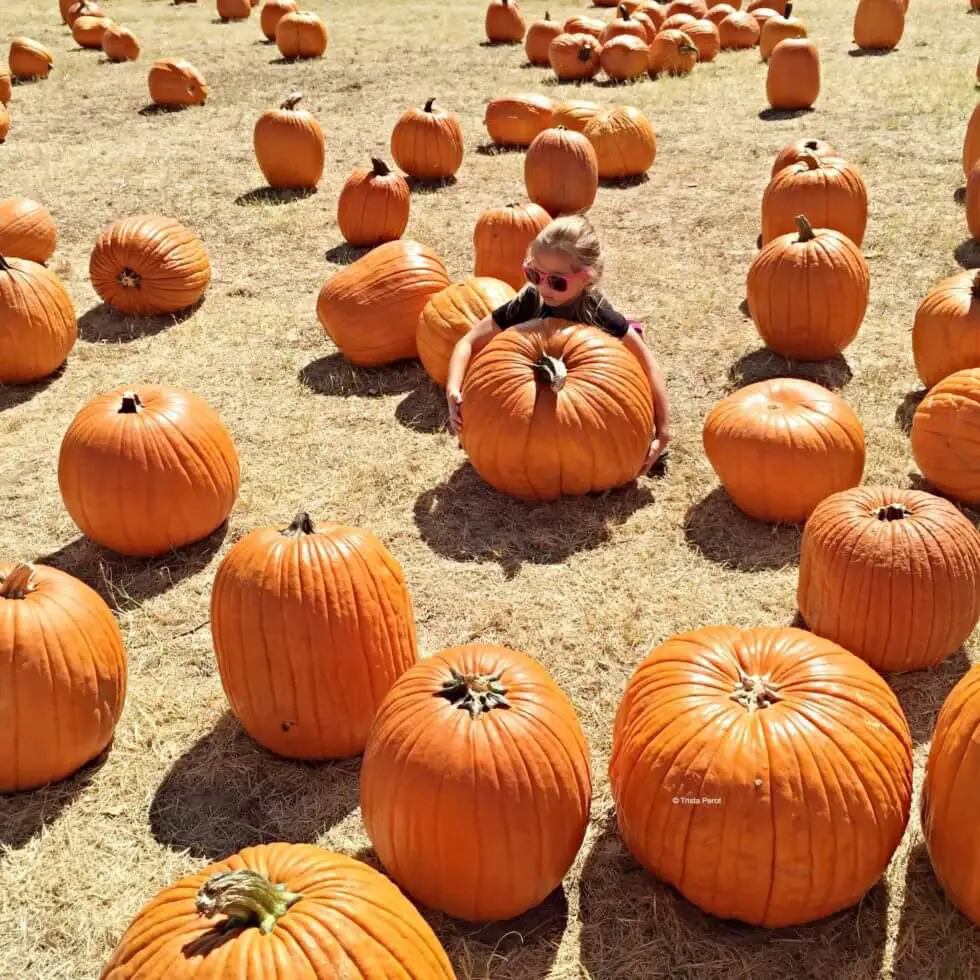 That didn't last long.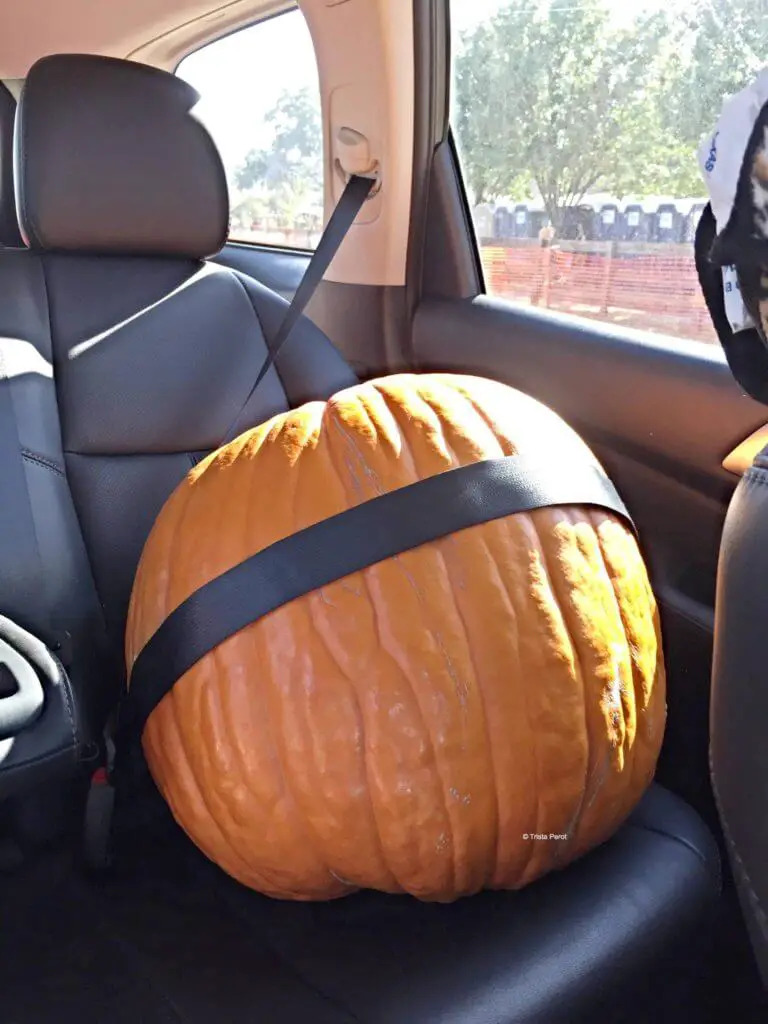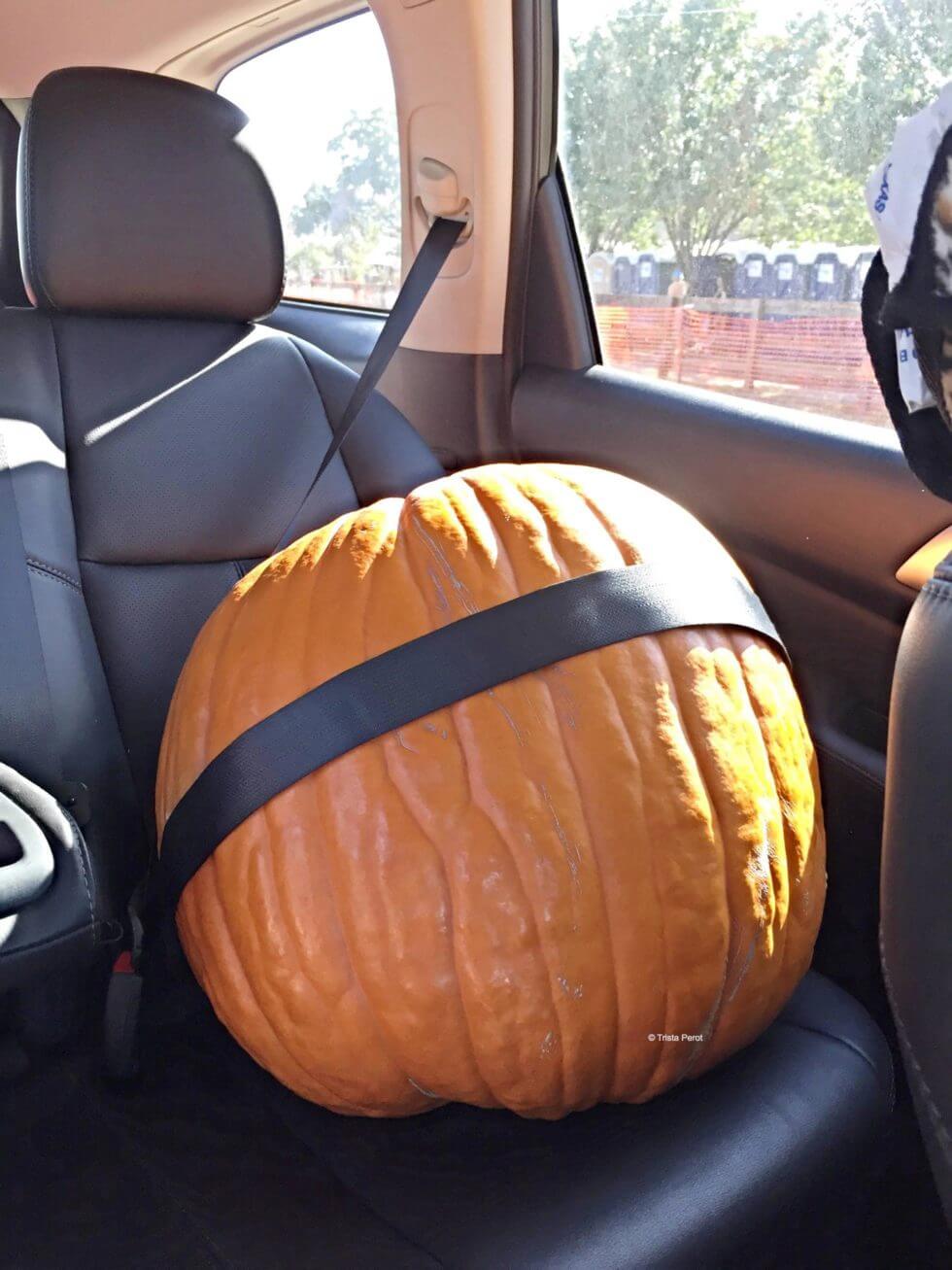 Big Daddy's a sucker, and this sucker was 48 pounds.
They're crazy.
When I shop for pumpkins, I opt for a lighter, less messy and longer lasting investment. My go-to faux pumpkin patch this year was that glorious store Michaels. They should probably name an aisle after me, I'm there so often.
Here are the four that we worked on this week (which implies that there's more to come… yes, there's more to come), all were made using the free Fiora pumpkin stencils that we promoted last week. You can download yours here.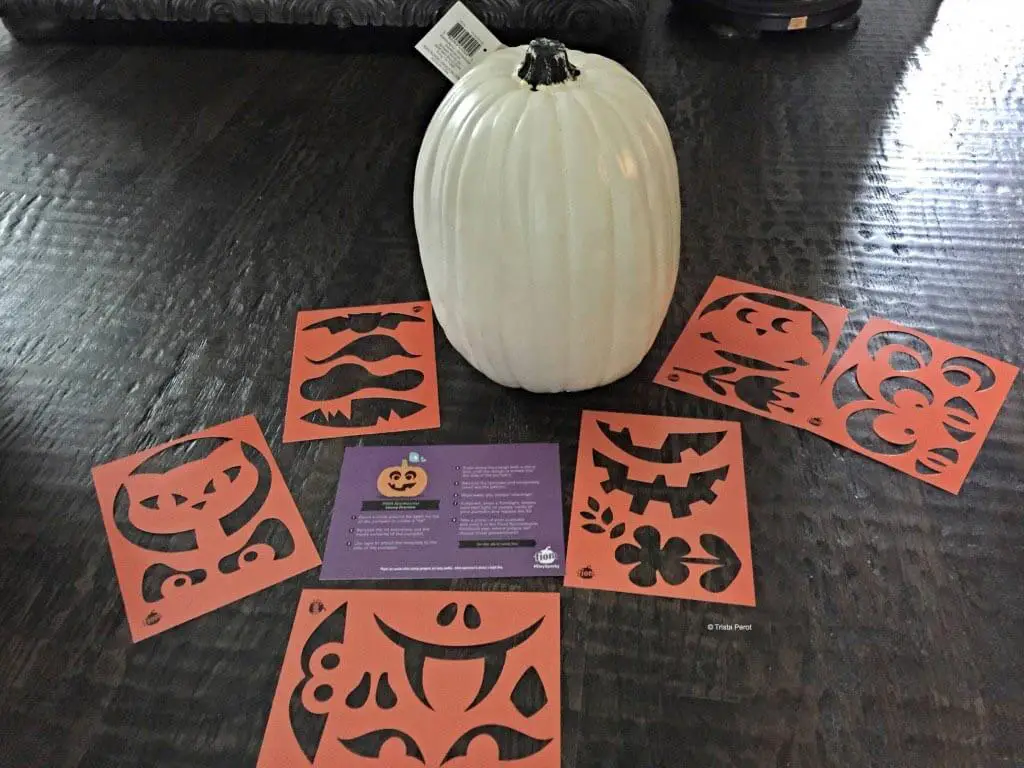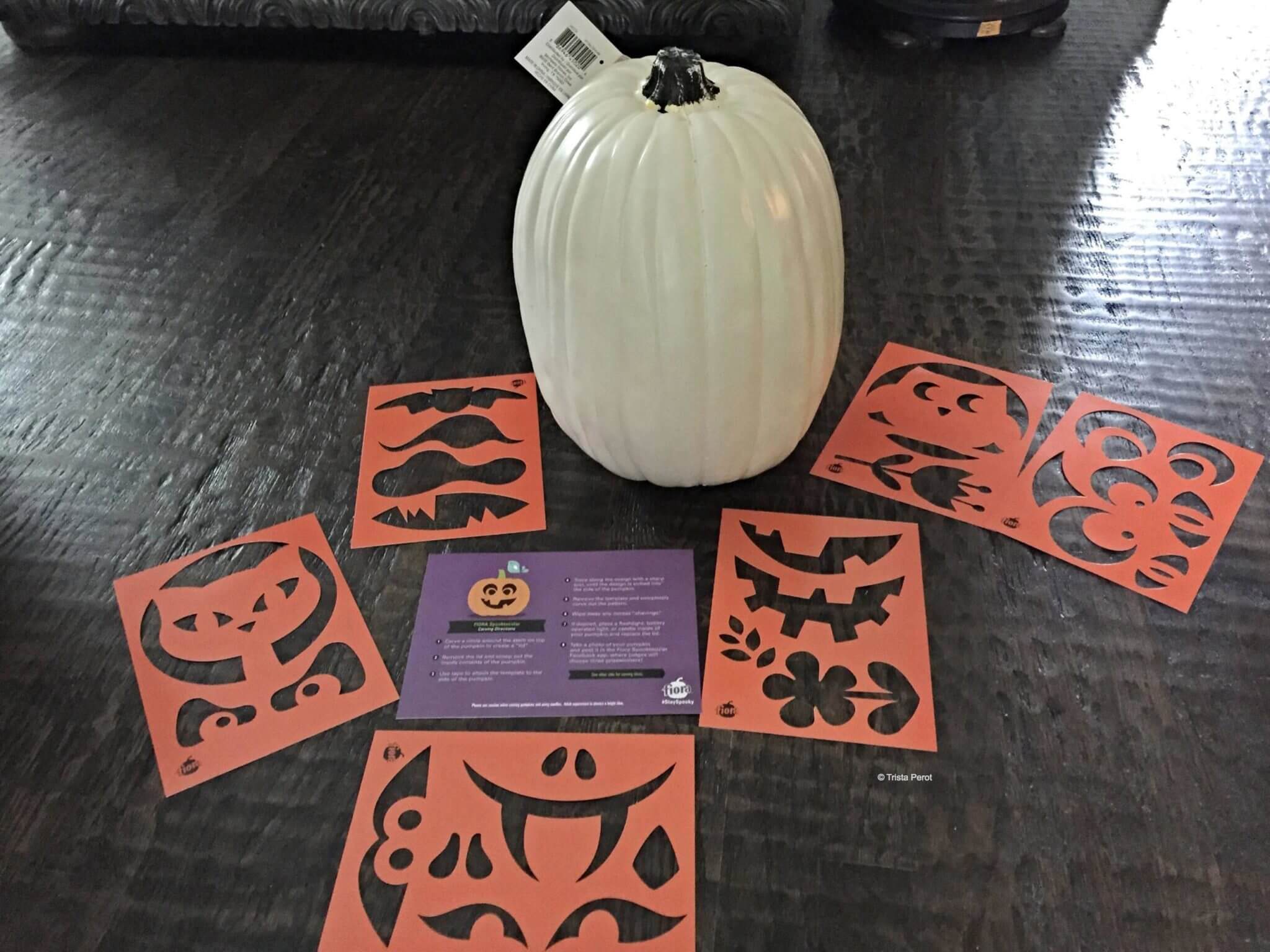 The turkey pumpkin: I was going for multiple holidays with this guy. After using the Fiora stencil design and cut the eyes out, I stuck a few glitter feathers (Michaels holiday picks) in his back side to make the turkey feather plume. Then I cut apart and bent some super fuzzy jumbo pipe cleaners (also from Michaels) and hot glued them to the bottom to make legs and feet. The beak… well…. This was actually the Cupcake's idea. We took a jingle bell and wrapped orange felt around it and hot glued it to the face. She gets extra points for creativity with that one. Big Daddy said old Tom needed wings too and suggested that I use brown feather boa. I told him I didn't have any brown feather boa, I mean how random?! Then I went to the craft room and dagnabbit, I had brown feather boa and confirmation that I have a craft supplies hoarding issue. I also painted the inside edges of the pumpkin with brown paint. So, there you have it. All Perots contributed to this fine feathered creation.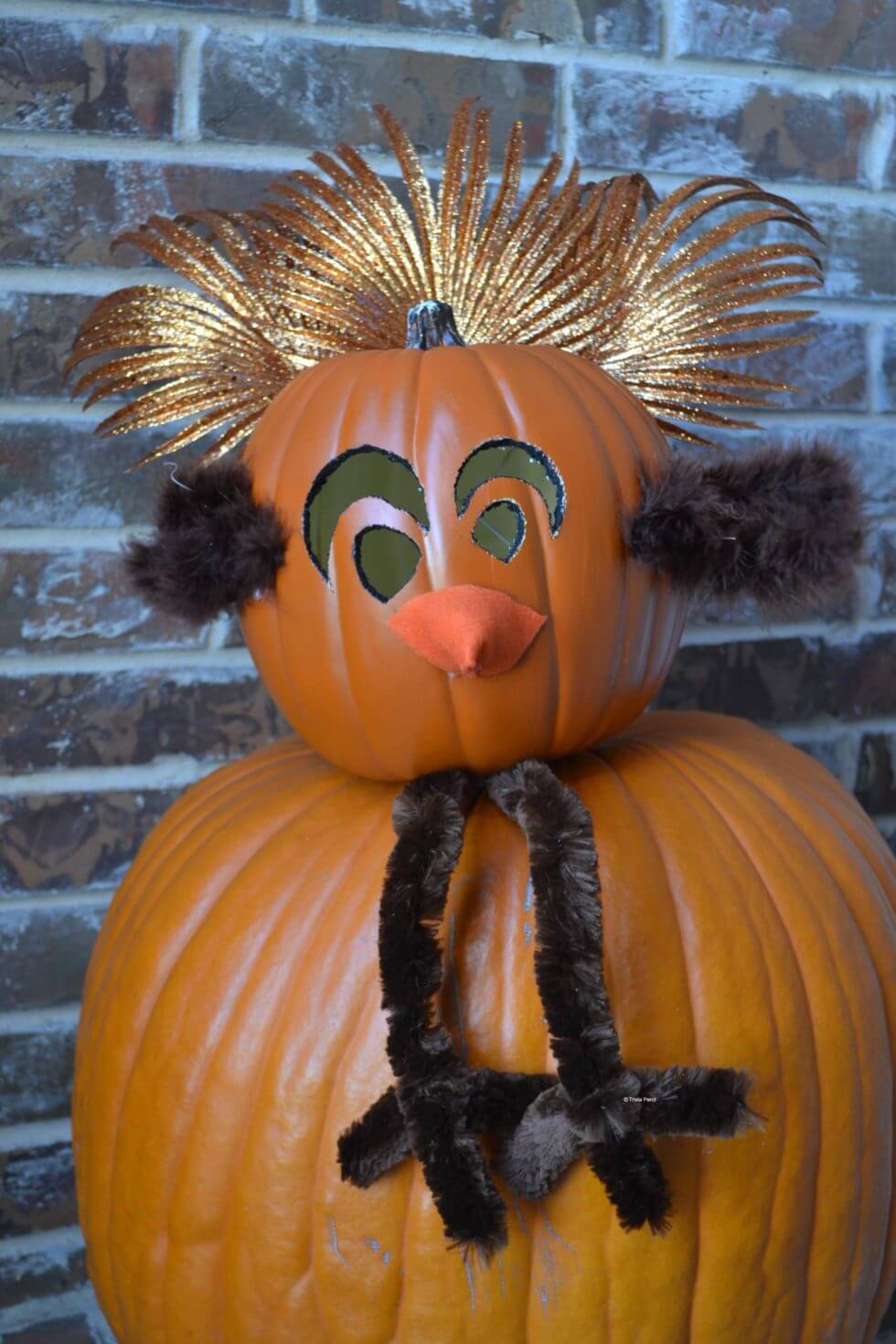 The kitty cat: I had BIG plans for this little guy but I screwed up somehow. I purchased a pumpkin crackle kit and painted the pumpkin with black, then the crackle, then the silver paint. I think maybe I wasn't supposed to let the crackle coat dry as obvs this is NOT a crackled pumpkin. It does still look silvery cool though. Undaunted, I used the Fiora cat stencil to trace the cat head on the pumpkin with a sharpie marker. Then I used a brush coated with Mod Podge and painted the parts where I wanted the glitter to stick. Next, I sprinkled glitter on it while still wet and shook off the excess. Meow.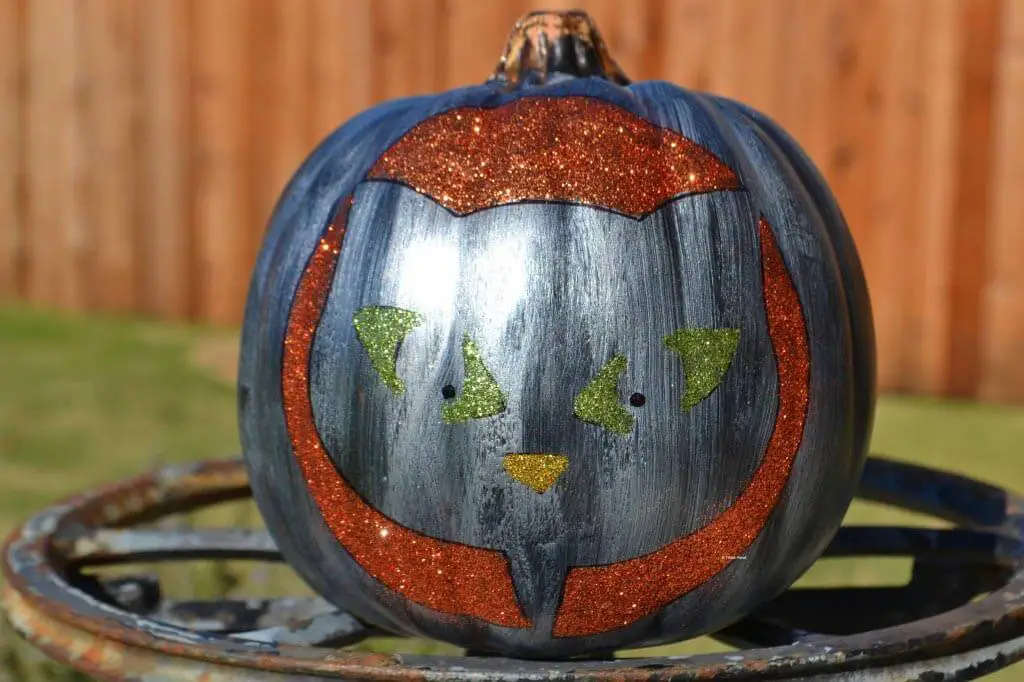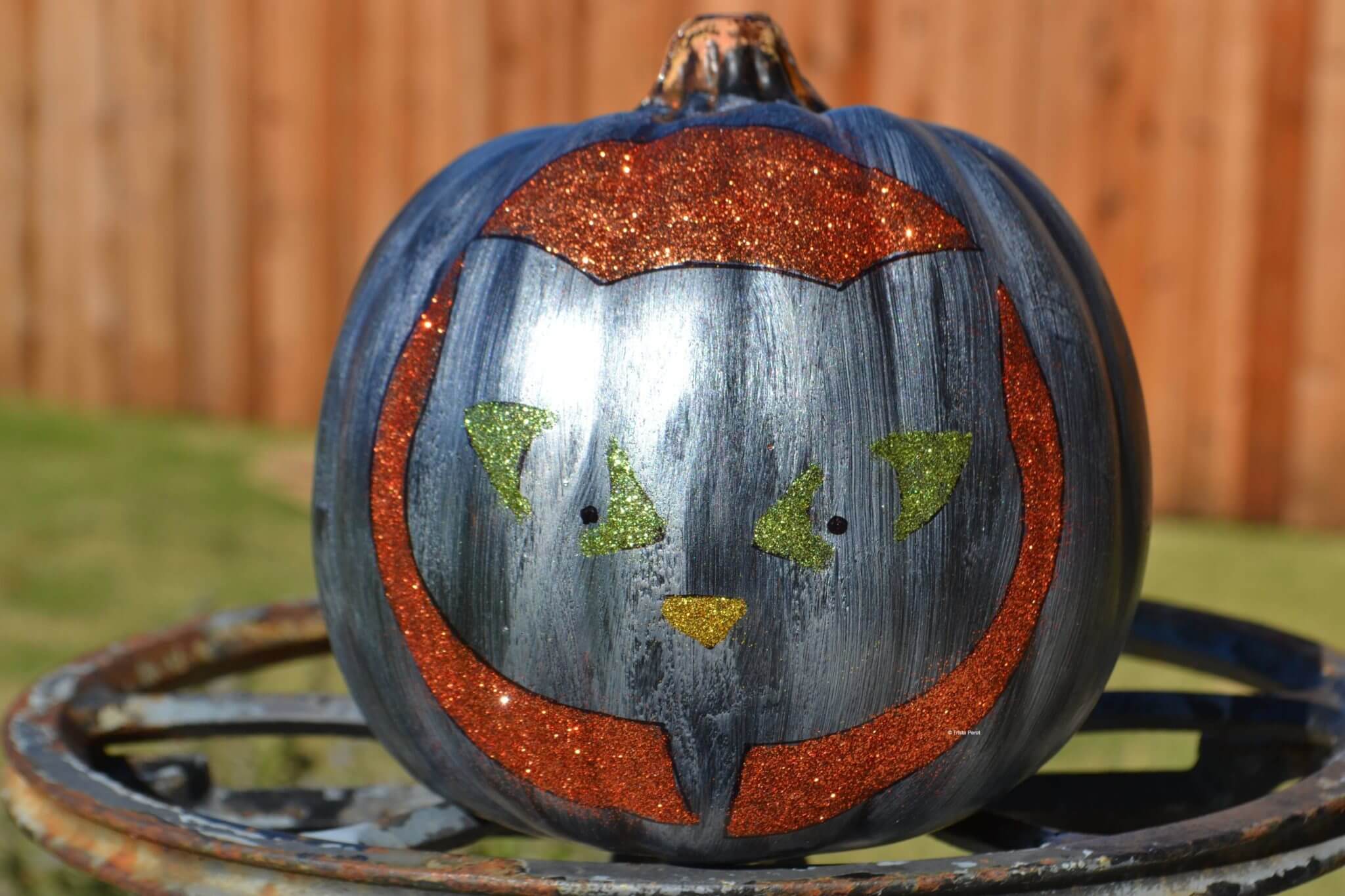 Wicked pumpkin: I can't take any credit for this one, it was all the Cupcake. She picked the Fiora stencil and traced it onto the pumpkin. I cut it out for her with a teeny tiny saw. She wanted to make it a Shrek pumpkin so then we spray painted the whole pumpkin green. Top it with a witch hat from the Dollar Spot at Target and you viola, Wicked Pumpkin.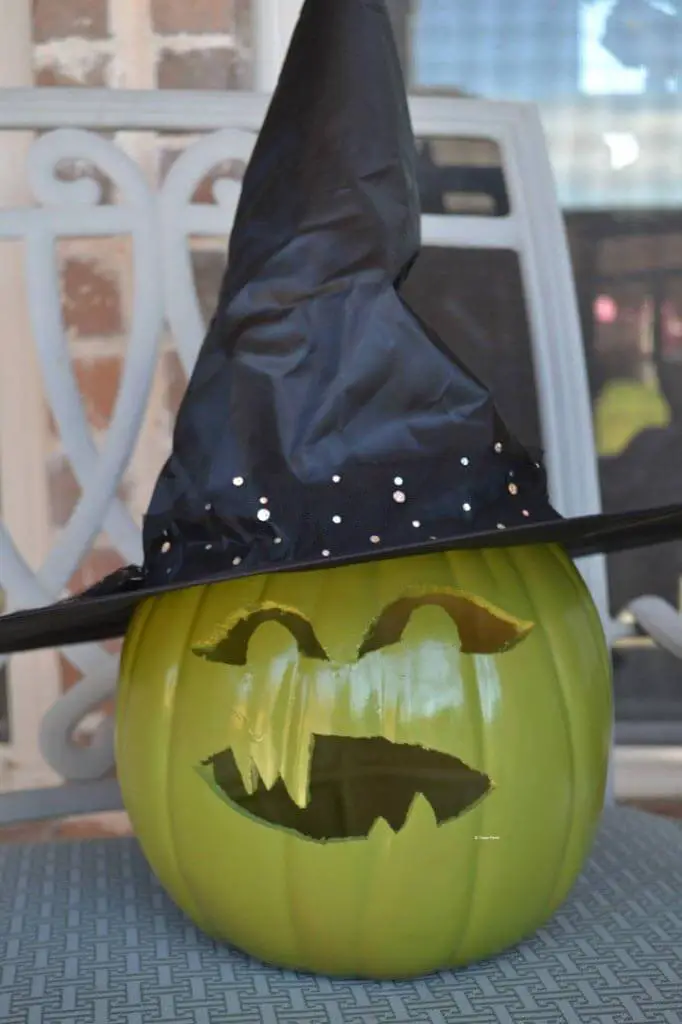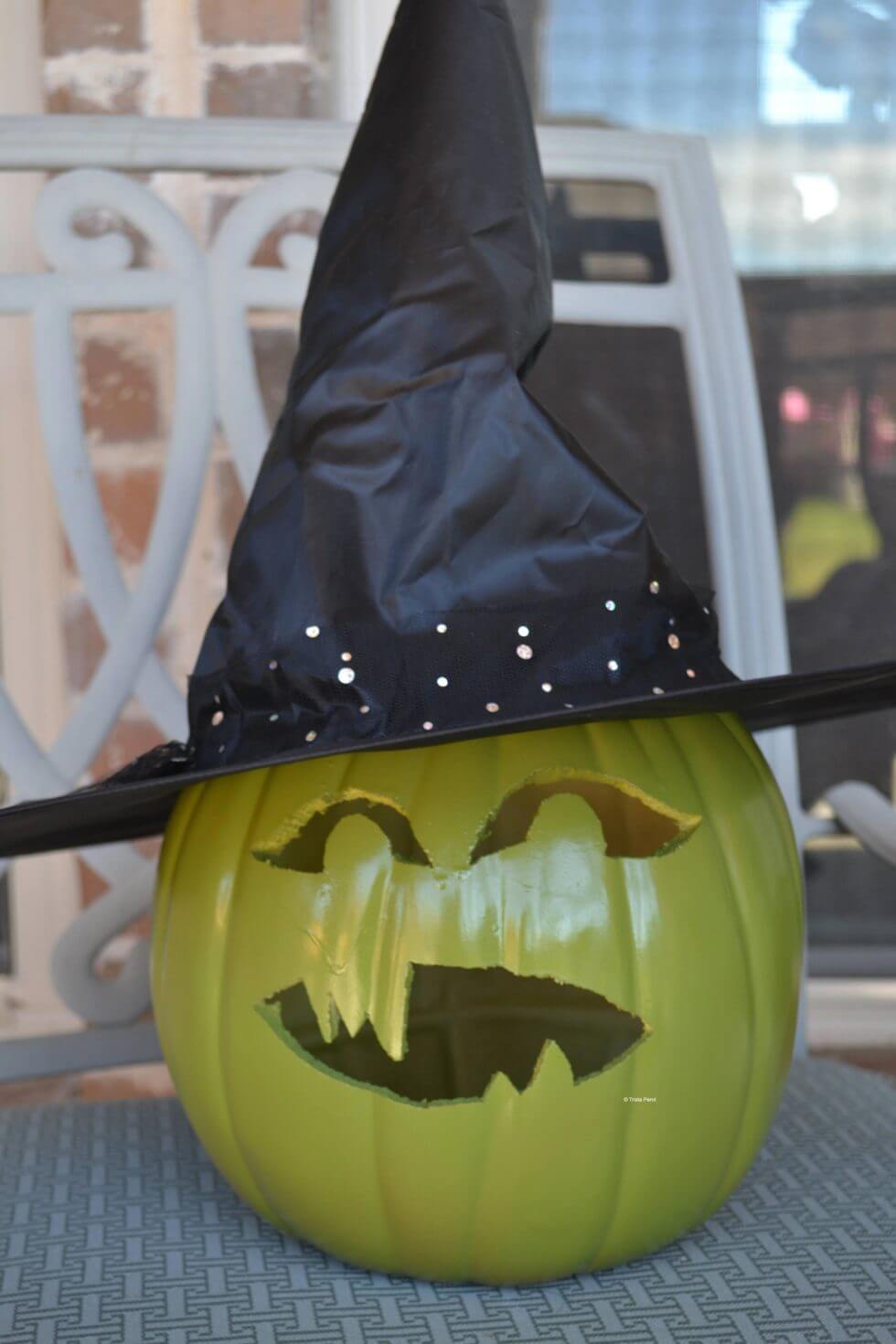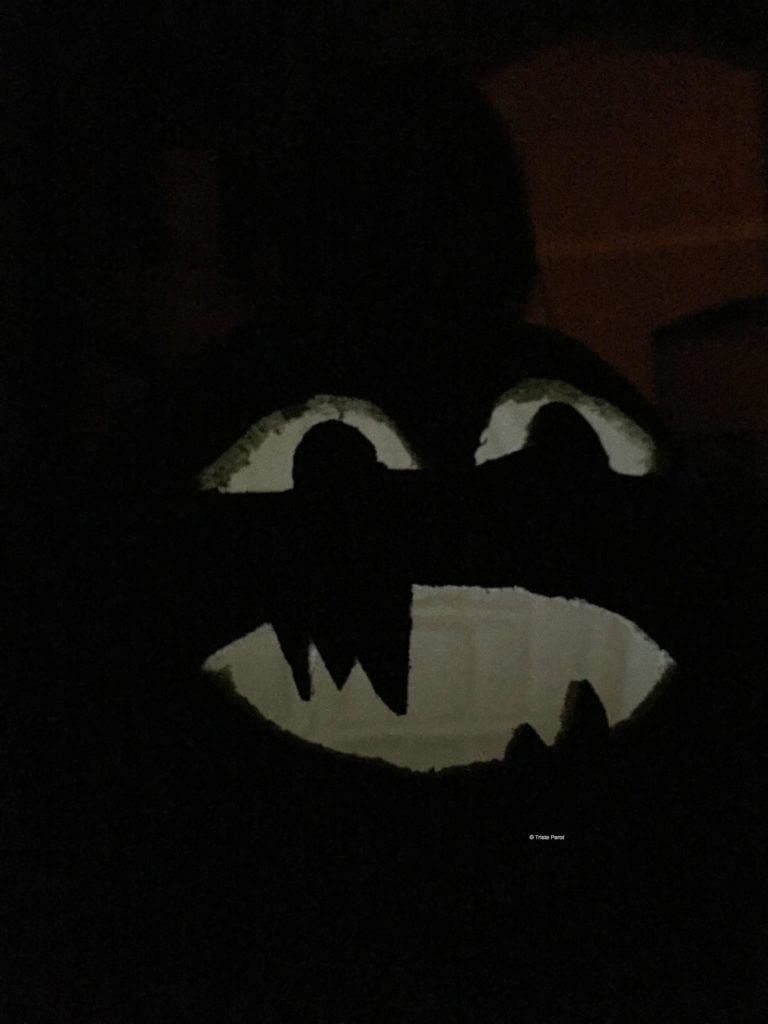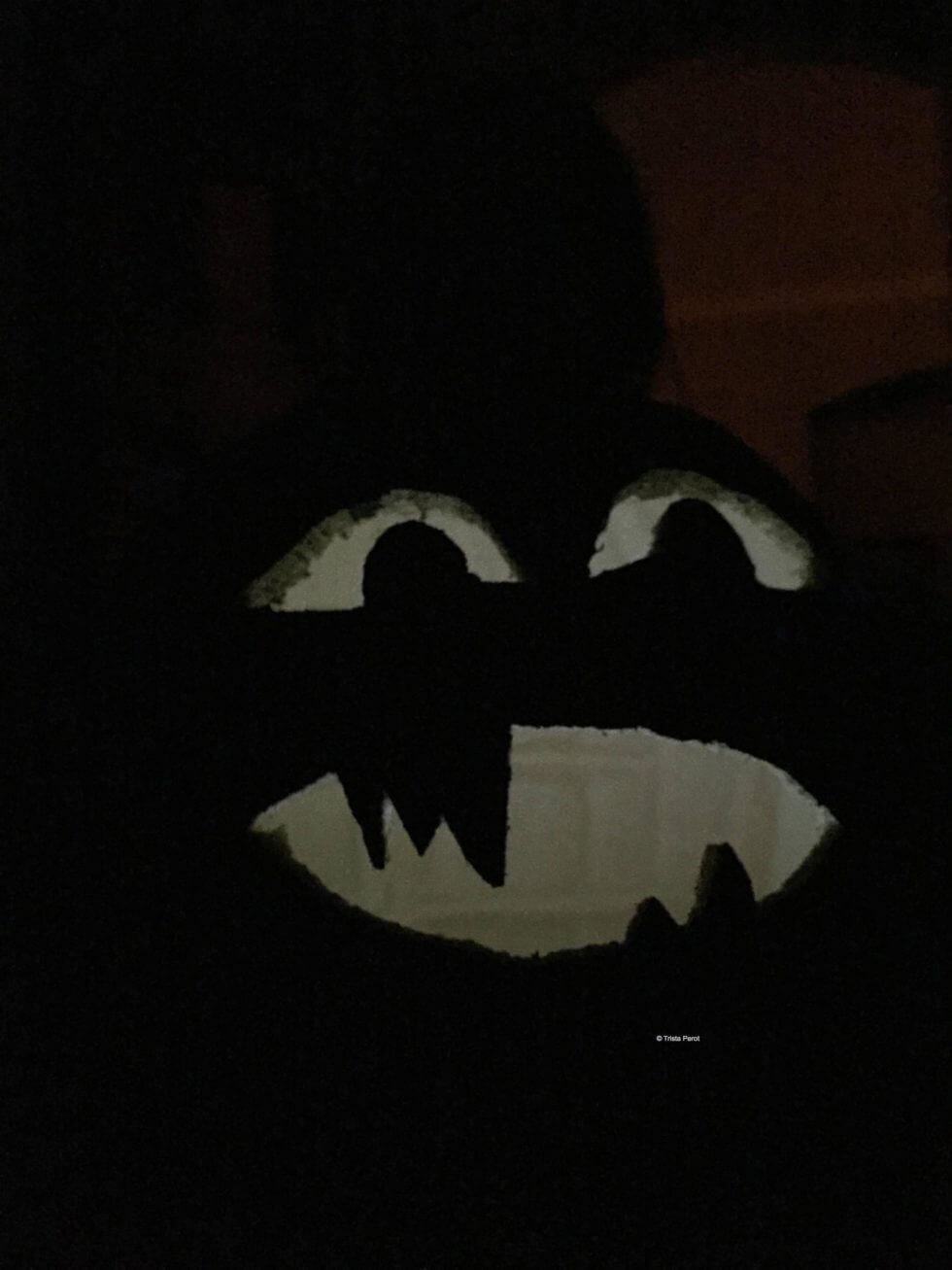 I call this last one my Kim Kardashian pumpkin. My little lovely has a pink feather holiday pick from Michaels in the back of her "head" and a trendy crystal "headband" around her "forehead." I raided the Cupcake's crystals for the eyes and the big rhinestones on the headband and hot glued those on. The little rhinestones came in a sticker strip, also from Michaels. The "eyelashes" are made from black cardstock and cut with Martha Stewart fringe scissors and then curled. They are hot glued to the top of the eye cutouts. The pink feather boa is just draped around the bottom. I'll be sure to find her some lipstick and then take a selfie of her, because that's what Kardashians do, right?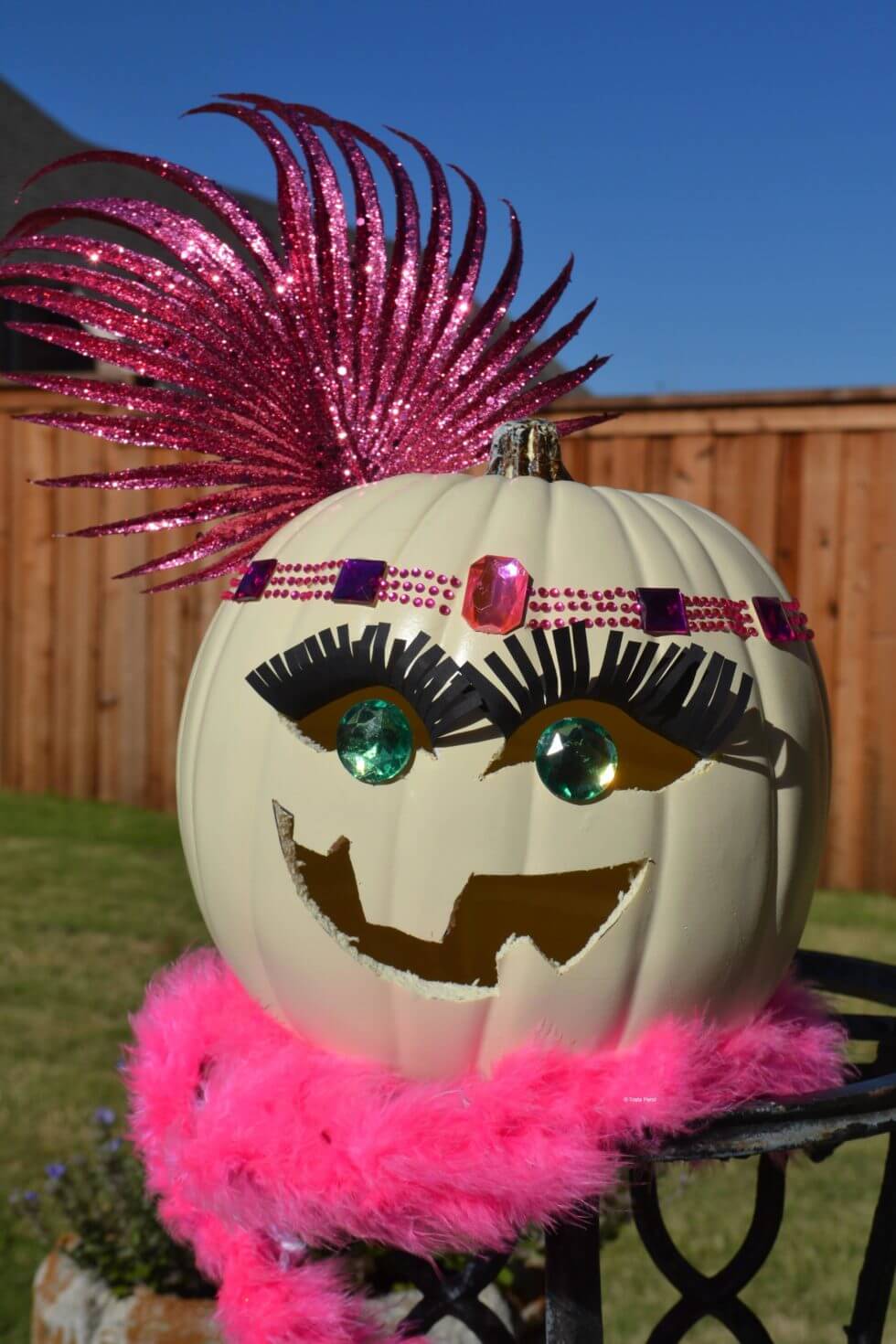 I love our cute little pumpkin family, and that the turkey pumpkin can stay with us for an extra month! Thank you Fiora for the stencils and the gift card to purchase my supplies! (And the paper towels for cleaning up and the lavender toilet paper, I'm totally hooked!) They provided these so that I would help them promote their Halloween #spooktacular give-away. Download your stencils here, and visit http://apps.facebook.com/fioragiveaway to upload your pumpkin creations. You might even win some fabulous prizes!