Attention please. There is a sorely under-promoted holiday coming up and I'd request that you all take note. It's a really big deal around here.
October 15th is World Pug Day. Wait, I have that wrong:  PUGtober 15th is World Pug Day. The one day a year for all pug-lovers to unabashedly boast about their glorious pug life, and to encourage adoption of these lovable little companions — AS IF we could confine our proclamations to a single day.
The date not-coincidently close to our local DFW Pug Rescue's annual Pug-O-Ween on PUGtober 13th from 1 p.m. to 4p.m. at the Grapevine Convention Center. If you thought pugs were off the charts adorable already, wait until you have a ballroom full of them snorting — IN COSTUME. It's truly a pug parents' nirvana. There will be plenty of snuggly pugs available for adoption at Pug-O-Ween too.
Our puggies, Beni & Beau Beau, attended their first Pug-O-Ween last year without costume — a silly mistake. This time, they will be the talk of the town. Or at they very least, they'll fill up their Instagram feed with their costumed perfection.
In fact, our friends at PETSMART must have been anticipating World Pug Day, knowing also that Pug-O-Ween was right around the corner when they sent this gift box to the puggies! (Obviously "smart" is in their name for a reason.)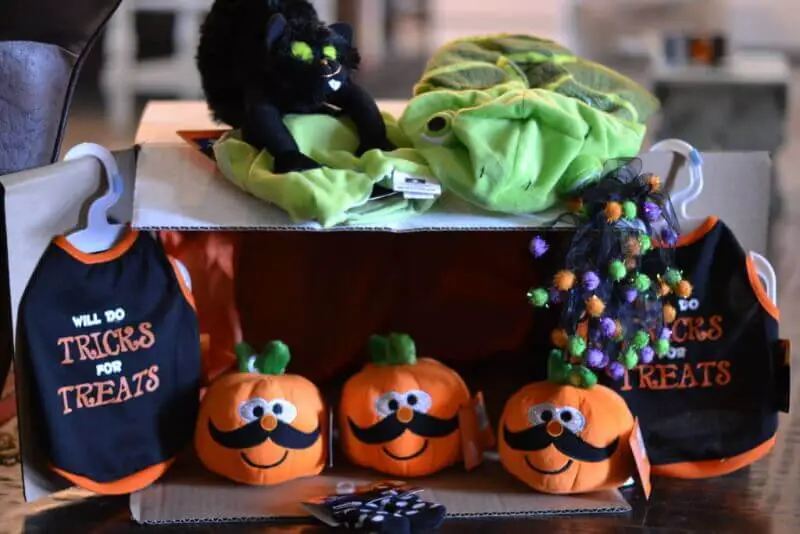 Can I just tell you how quickly my two little monsters have learned that the word "PETSMART" typically precipitates something fabulous? They went head first into this giant box of pet goodies, mustached pumpkins, polka dotted socks and all.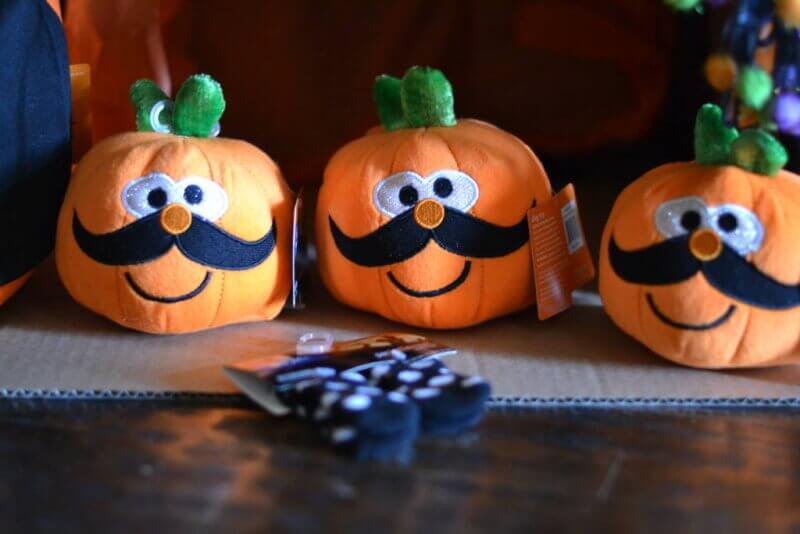 And let me also tell you how fast Beau went into thief mode when he smelled this bag of new Scary Berry Greenies. He took off running with his prize.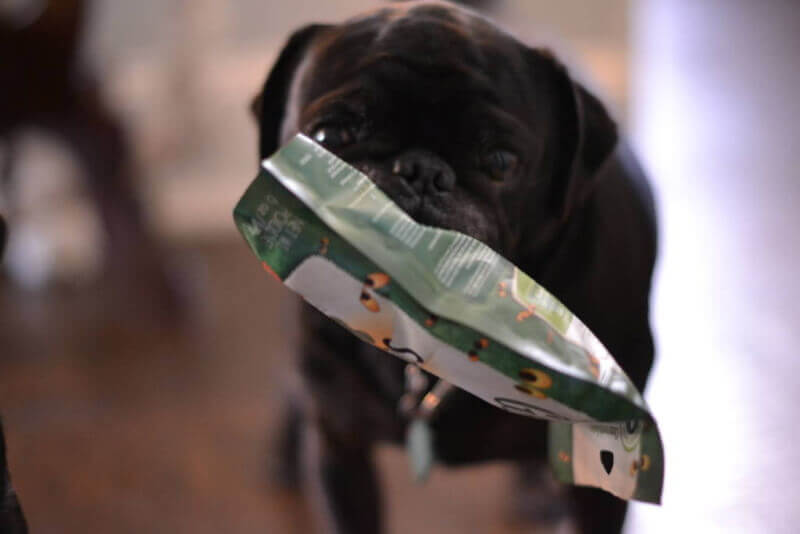 Sharing is not his strong suit. Just ask his sad, left-out sister, Beignet.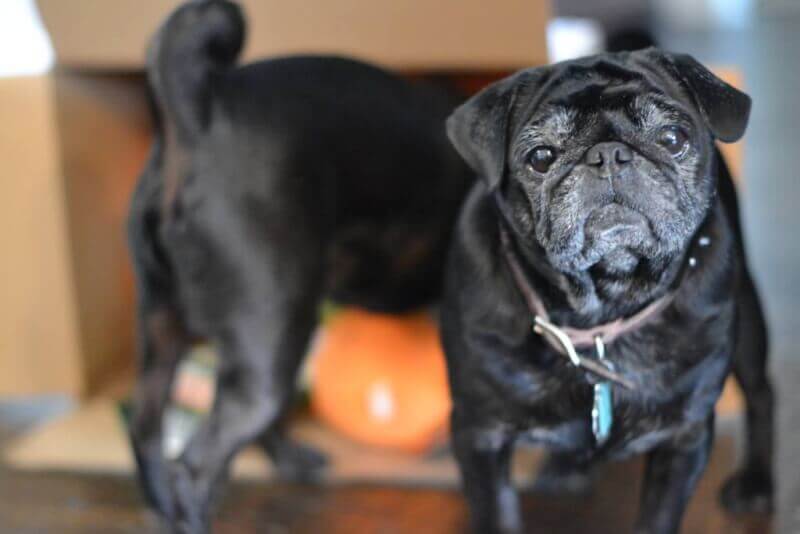 After I wrestled it away from him, they each got to sample the new flavor. They DEVOURED these in record time and I miraculously survived with all 10 fingers, so I'd say this was an 8-paws up review for the new Greenie's.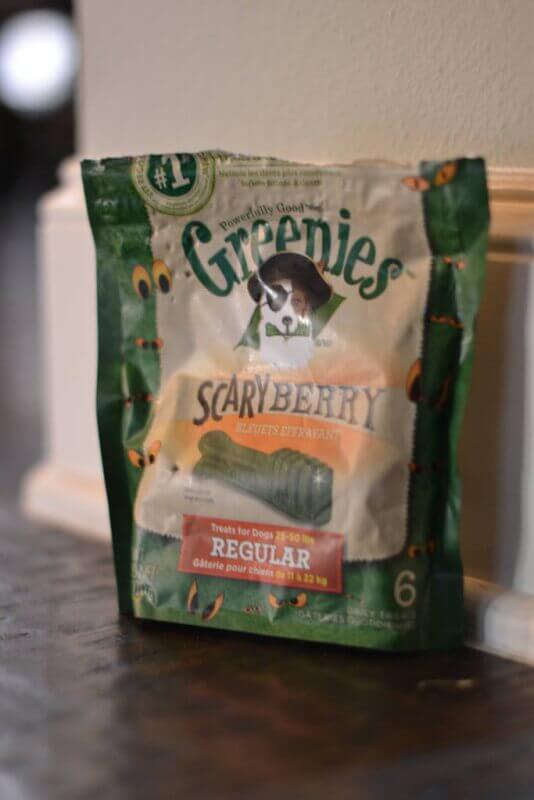 Pugs will do anything for food, only for food though, so once their stomachs were engaged, I persuaded — okay, bribed — them to try on these rad costumes.
How hilarious is this cat on the back that Beni is wearing?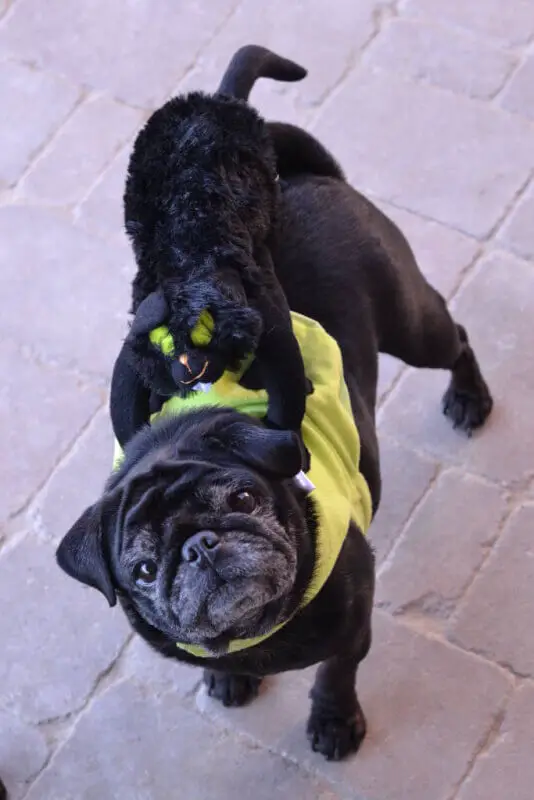 And I'm dying over the turtle.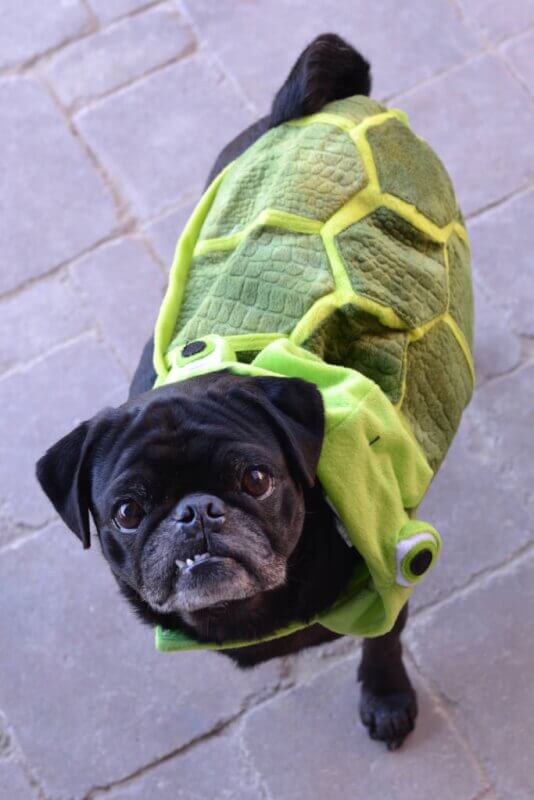 Clearly, Beaureguarde is as well.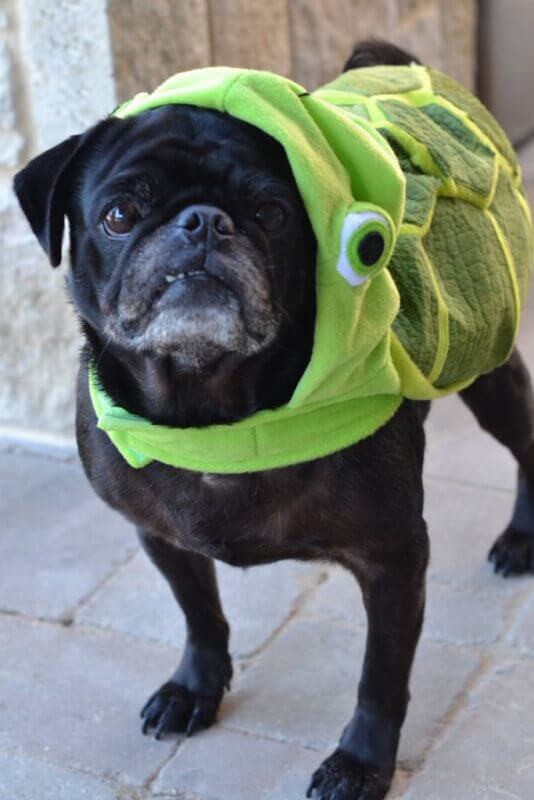 I mean, clearly.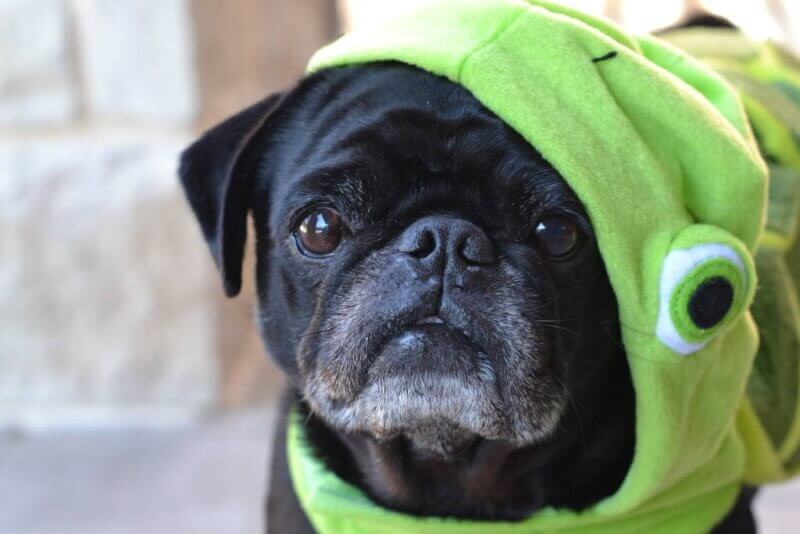 Beni may not be as big of a fan as I thought. It's not even #TongueOutTuesday.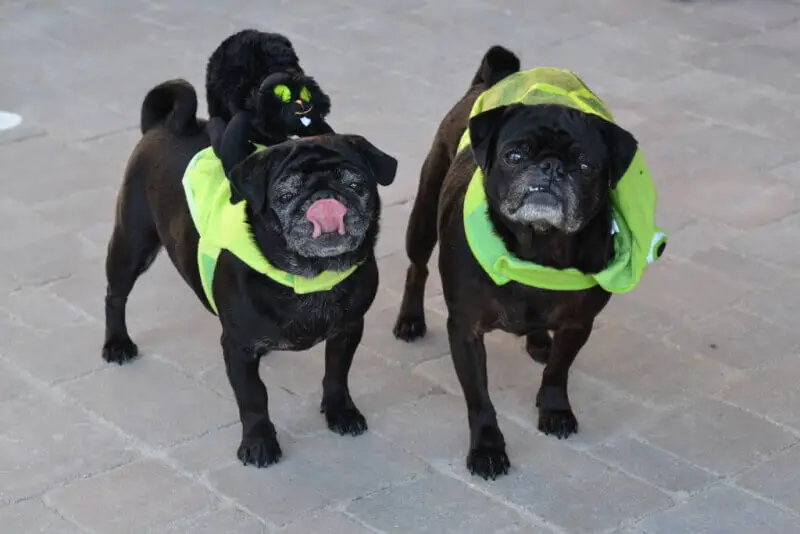 She prefers something a little more frilly. She did pose sweetly for this Top Paw pom pom collar which is great for everyday wear, like when you're in car line to pick up the Cupcake from school.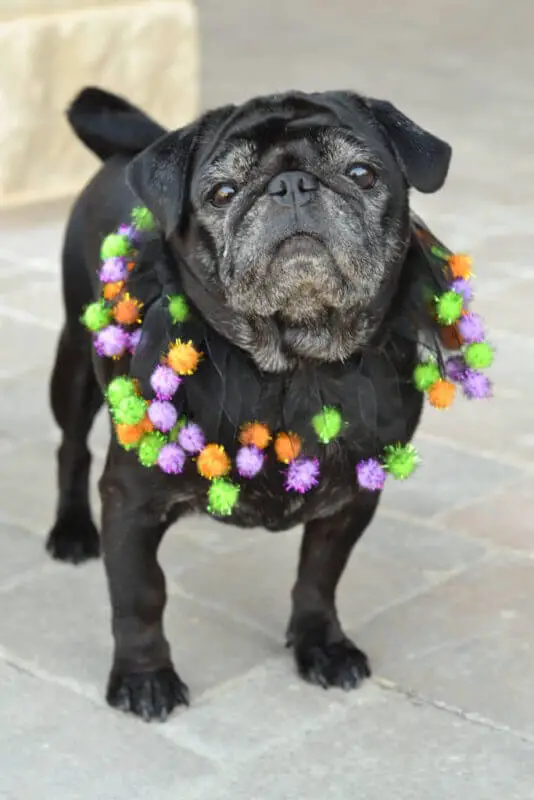 I'll let you in on a little secret though: PETSMART was not aware that before this care package arrived, we had already decided to go in a different direction for Pug-O-Ween with these Disney costumes (also from PETSMART).
Olaf is as loveable, huggable, pugable as ever.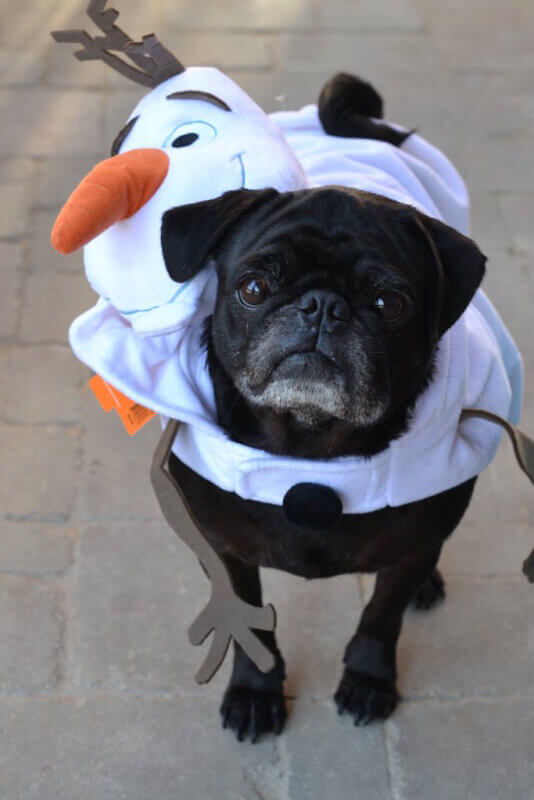 However, I think Elsa steals the show. Don't you think?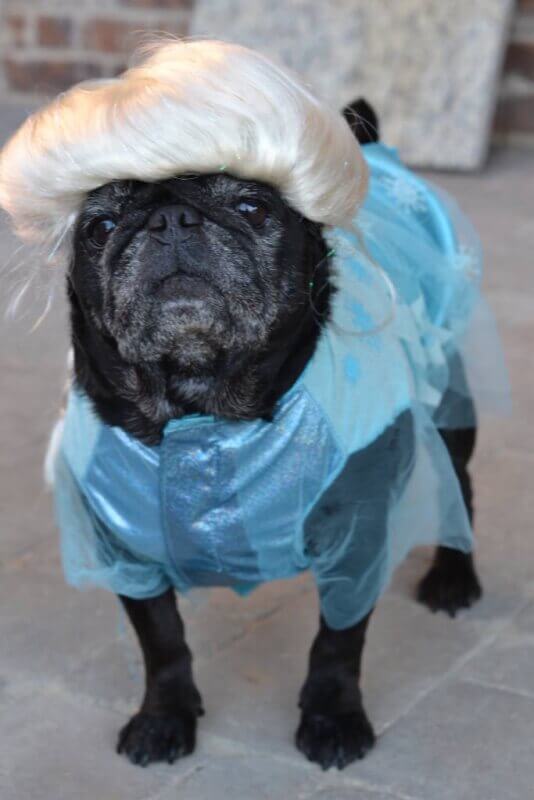 Now you know why pugs are known for their "clowning" personalities. They make us laugh ALL. DAY. LONG.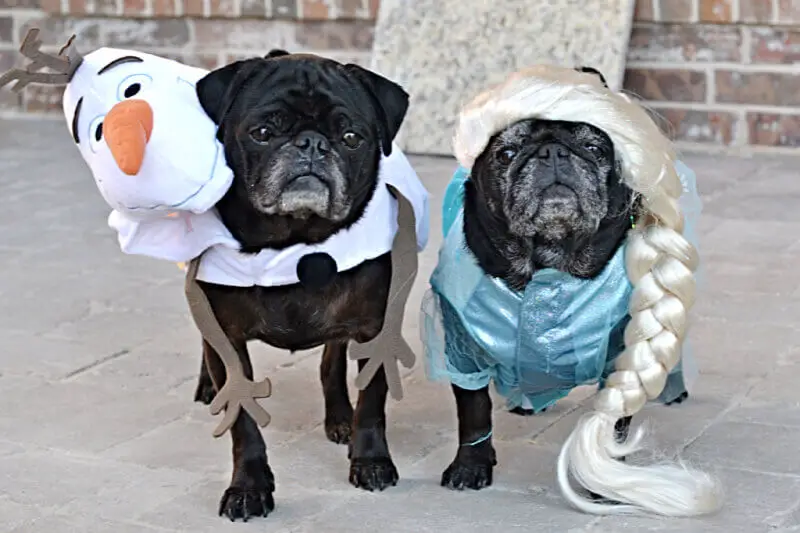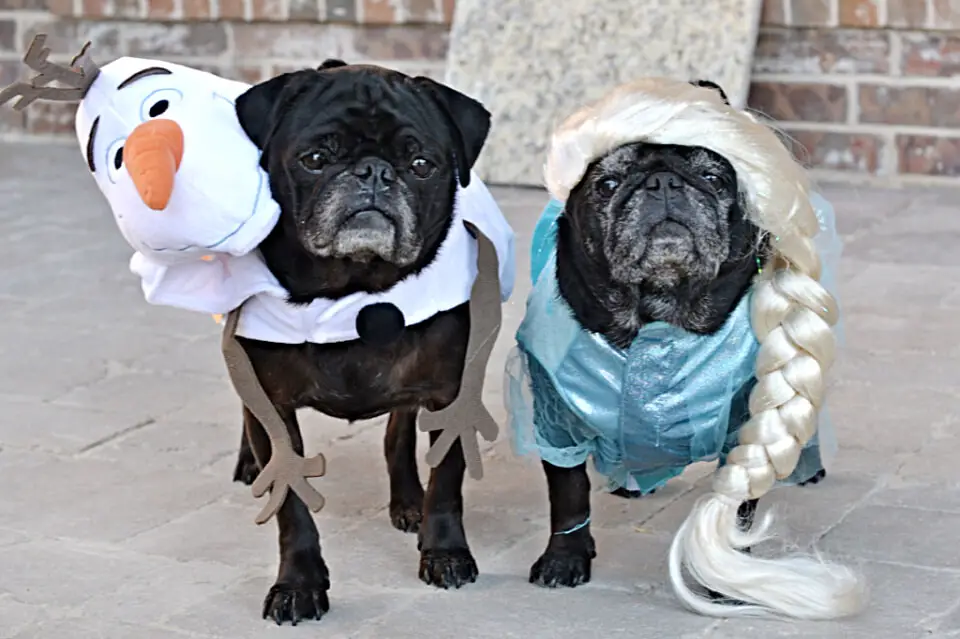 I hope you'll join our pug family for the Pug-O-Ween festivities! You haven't lived until you witness when two pugs meet each other. It's as if they've been looking for someone JUST like them all their lives, they're so excited! And I, of course, would enthusiastically love to meet my fellow pug parents and do solemnly promise not to snort, lick you, or smell your backside as my little monsters are so prone to doing. If you can't join us on the 13th though, please visit DFW Pug Rescue to see how you can support their worthy efforts to save the sweet puggies in need, or just grab one of their hilarious "waddling dead" t-shirts.
Since the puggies aspire to become red carpet fashion bloggers, I'd be remiss if I didn't tell you that you can find their dashing Halloween looks and more by shopping at PETSMART.com.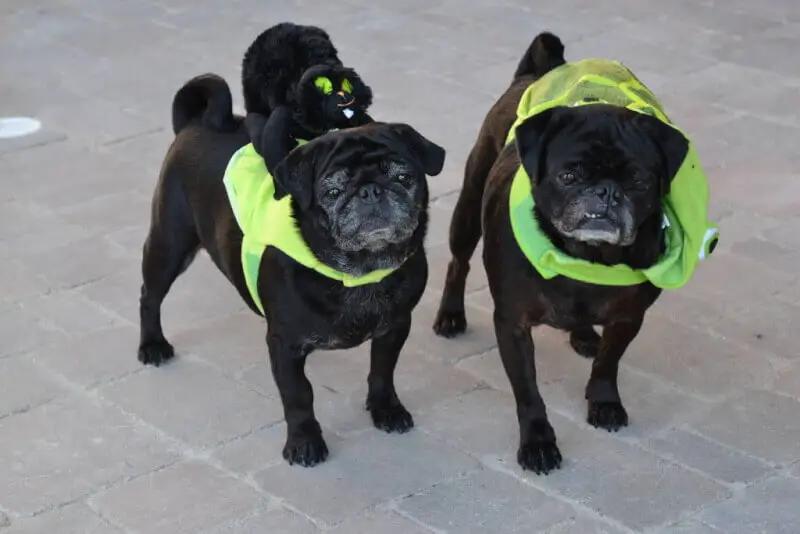 This was not a sponsored post, however PETSMART did send us a surprise package. Because we love them, we shared the information and photos above.