It's officially the holidays whether you like it or not, AND this time of year you'll be spending more money, like it or not. Me too, it goes with the season right? Personally, I try to avoid the mall at all costs starting November 1, and redirect my shopping to the convenience of the interwebs or if I truly want a taste of that holiday experience, I shop small business merchants in my area.
Our favorite boutique is The Vintage House (aka The "Pink House") in Carrollton. It might be because they have the best selection of gifts, housewares and accessories that can be packed into a 3 story historic home. It might be because they know how to throw a party. (They have loads of parties – with cake.) It might be sweet Nan the owner, or her fabulous kids who help her Sean and Jeanan, or Alli or Fonda or Linda or Cindy that you'll find working the register. Our favorite flavor of their parties are the Vera Bradley parties, of which they are nearing #alexfromtarget status among Vera addicts. In fact, their Tickled Pink party is becoming somewhat of an annual tradition. I mean seriously, if Vera Bradley royalty come to the party – you know it's something special.
The annual Tickled Pink party is a celebration for breast cancer survivors (Nan is one) and also a tribute to the amazing women we've lost to this tragic disease. This year's event included special guests BOTH Barbara Bradley Baekgaard (Vera Bradley founder) and Joan Bradley Reedy, her sister, a FIRST for them to make an appearance at an independent store together.
Well… this IS the Vintage House after all.
The fanfare gets bigger each year. There was CAKE from C-Star Cakes (they're instagram famous now),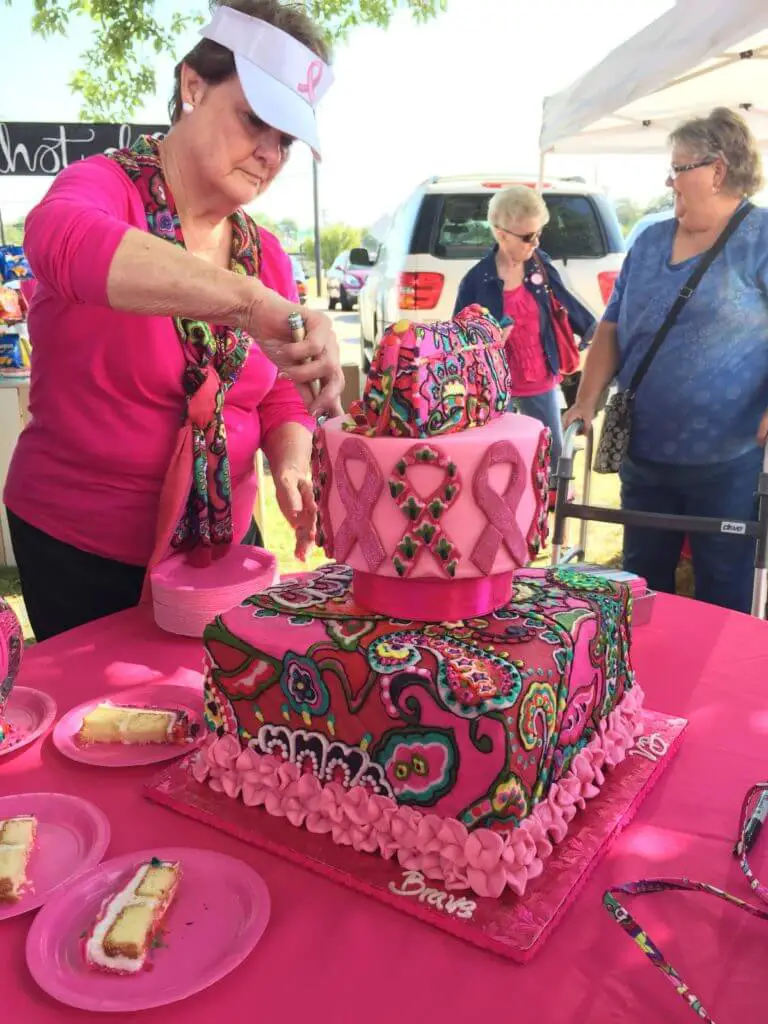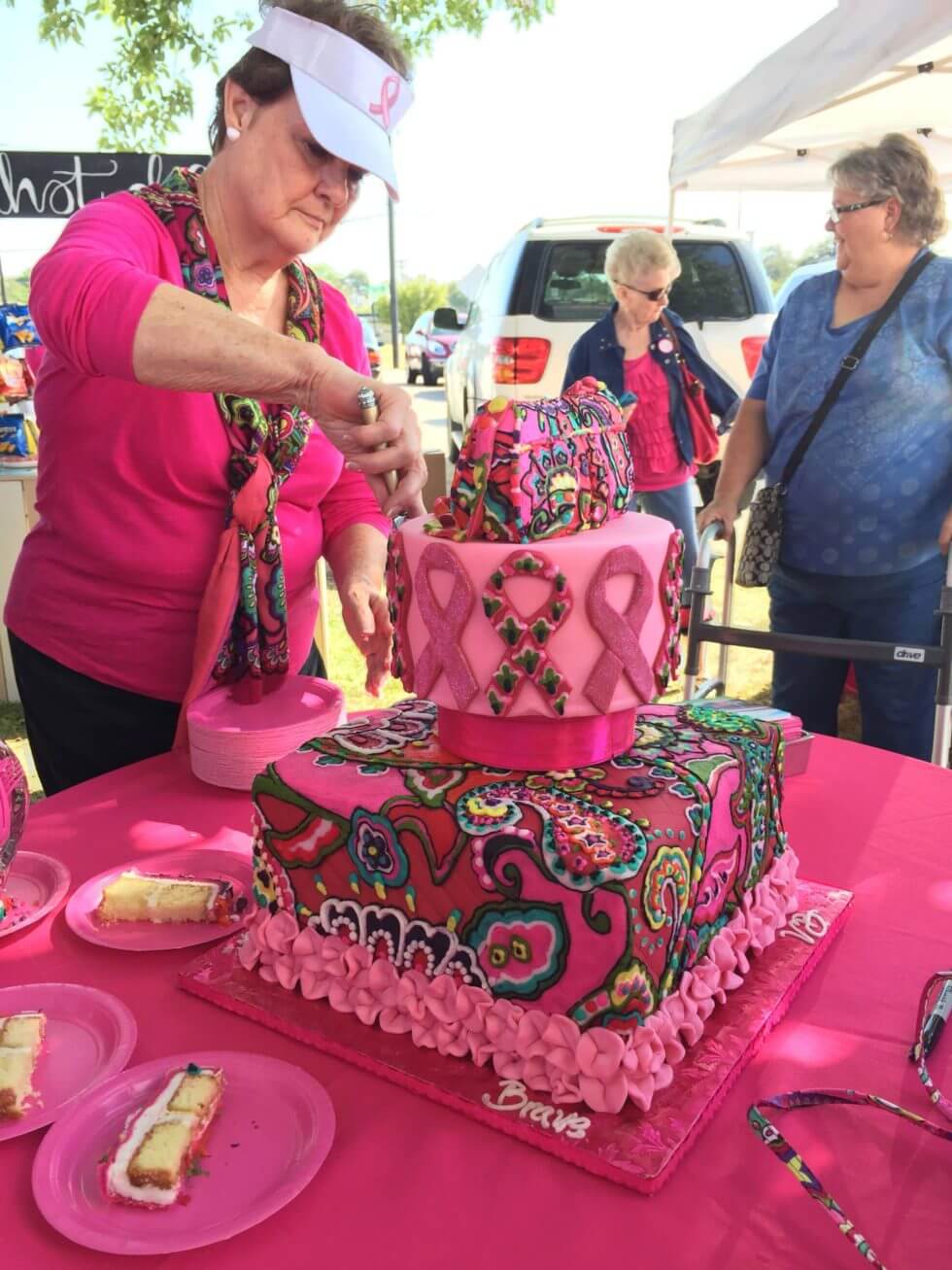 and lots of activities and raffles and give-aways and fun. Yes, there was fun and joy among all these women who have carried this heavy pink load.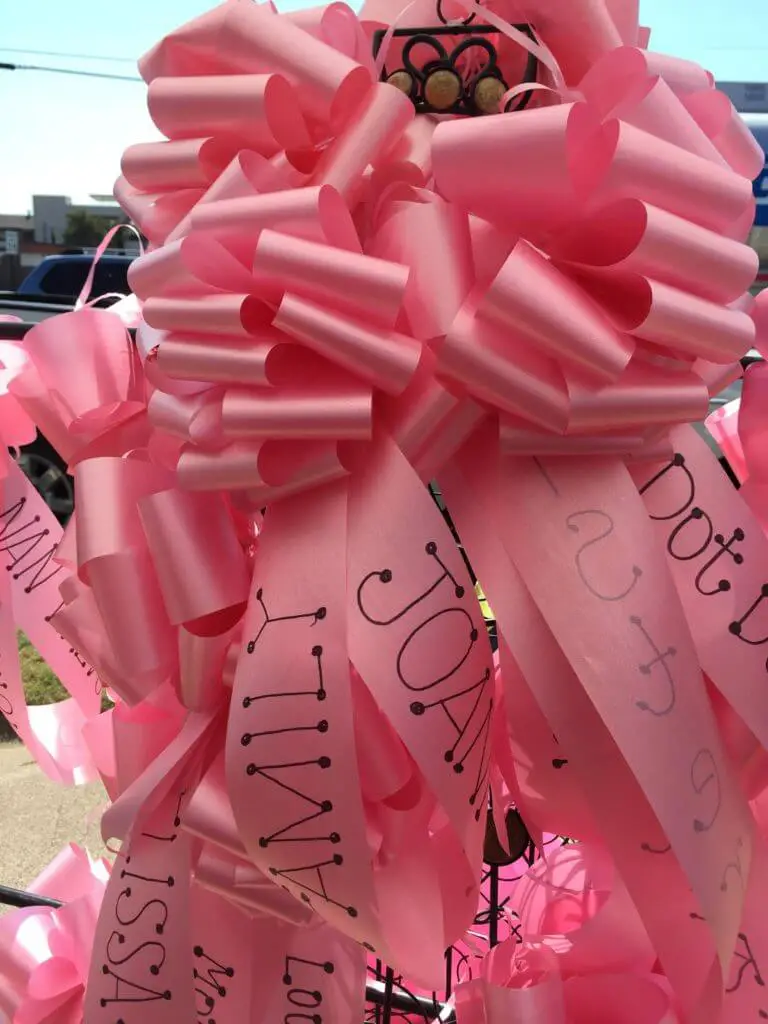 Pink ribbons bearing names of those who have been touched by breast cancer, pink boobie cookies, pink crafts for the kids,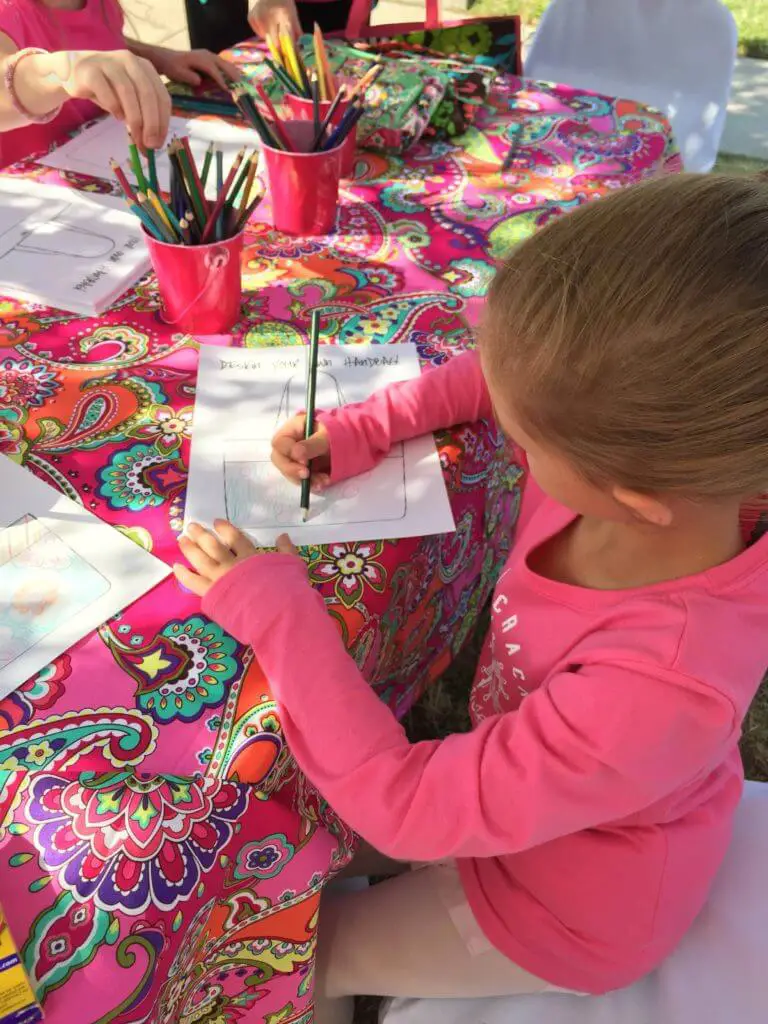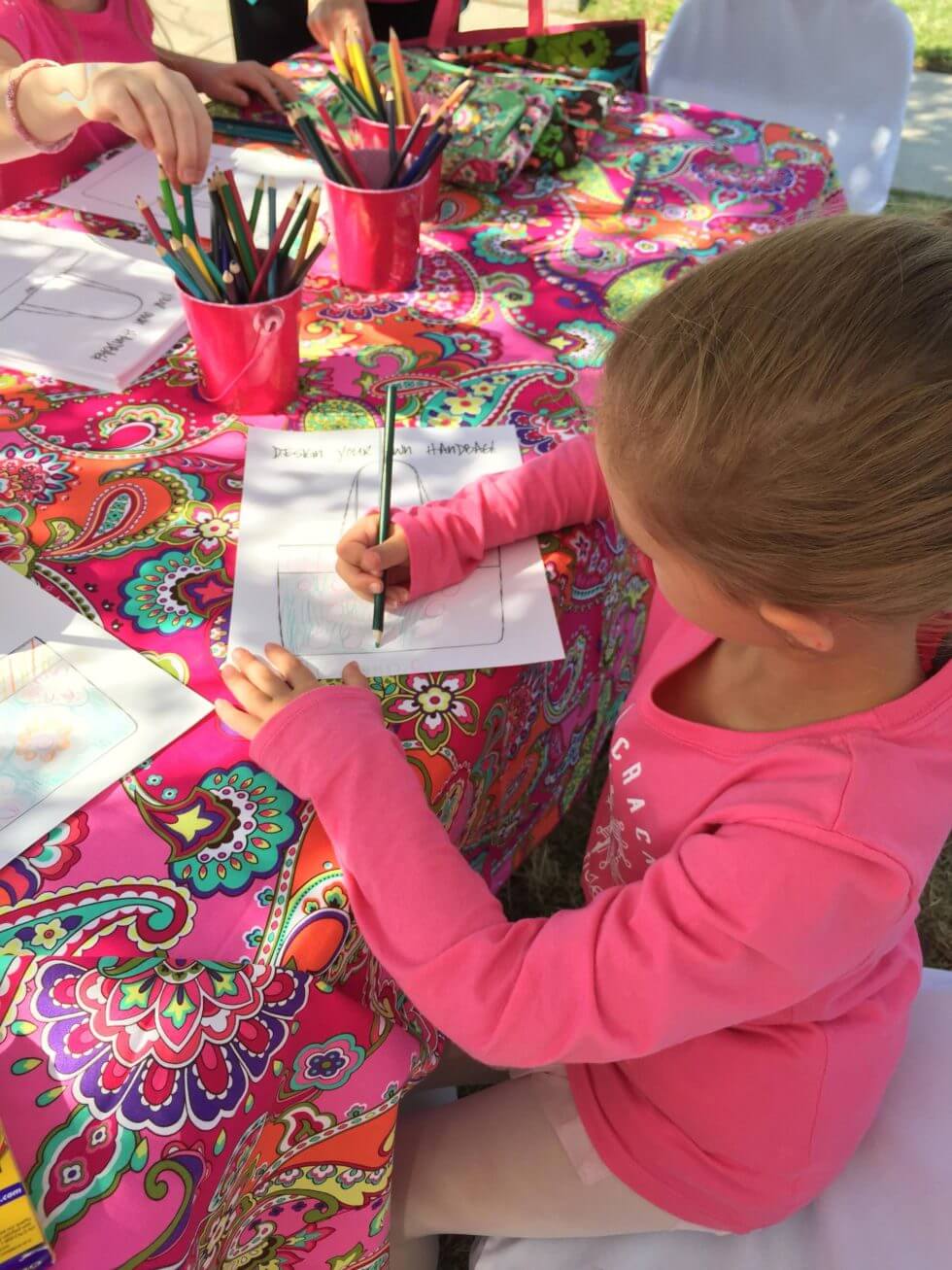 a pink carpet, pink pictures, pink balloons, pink flowers, a pink disco ball… PINK! When it was all over, the Pink House tallied $3,483.10 for the Vera Bradley Foundation for Breast Cancer, a foundation which Barbara and her friend Patricia Miller created after losing a dear friend to breast cancer.
I love that the Vintage House hosts this grass roots campaign against breast cancer every year. I love that they're also hosting a cheering station this Saturday during the Komen Foundation 3-Day for a Cure. You should come out and join us. Not only will your support lift these tired women as they complete their walk, you'll be touched in ways I can't begin to describe. The Cupcake and I will be there – we have an annual tradition of cheering on the 3-Day Walkers  Warriors and what better way to do it than at ground zero for Vera Bradley deals? I may even knock out a few Christmas presents while I'm there.
Cheering lasts from 8:30 to 11:10 a.m. at 1101 Beltline Road, Carrollton.
Wear PINK!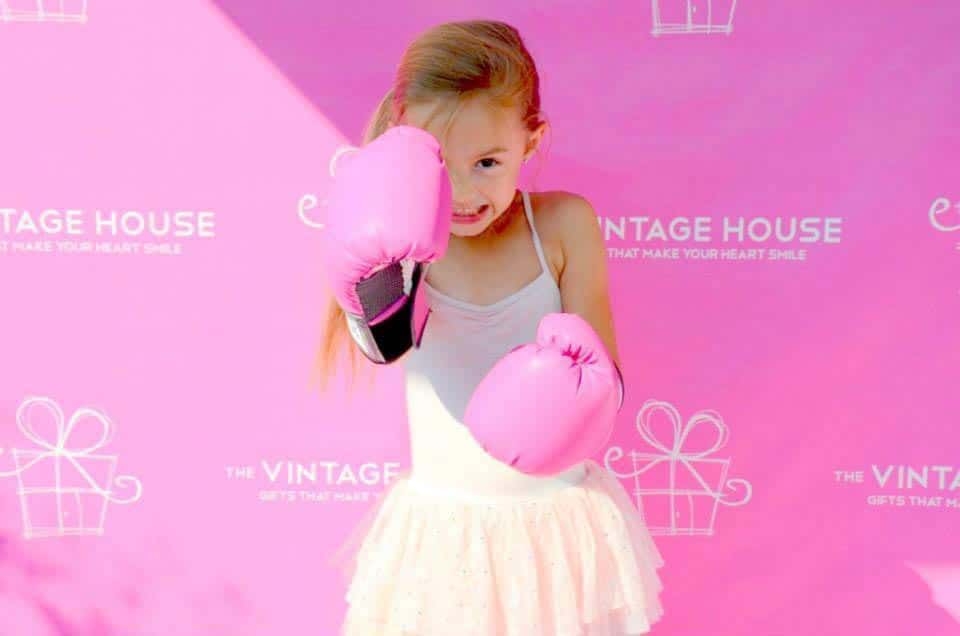 (Photo credit for the punching Princess Cupcake and Vera Royalty goes to Jeanan Hamilton)