I bet you're glad you don't live next door to Chez Perot with the crazy peeping elf on the shelf. Chintz and Jewel stole Mommy's camera with the long lens and the Princess Cupcake's binoculars to get a better look at the neighbors across the street.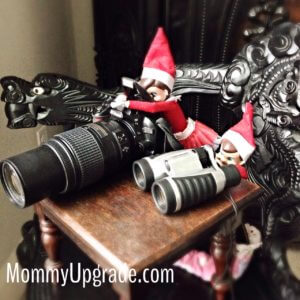 That's not creepy at all.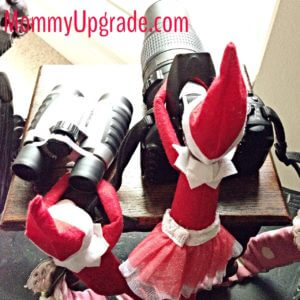 I guess no more than having elves watch you all day long and report back to Santa.
Hmmmm.