This is a sponsored post written by me on behalf of At Home for IZEA. All opinions are 100% mine.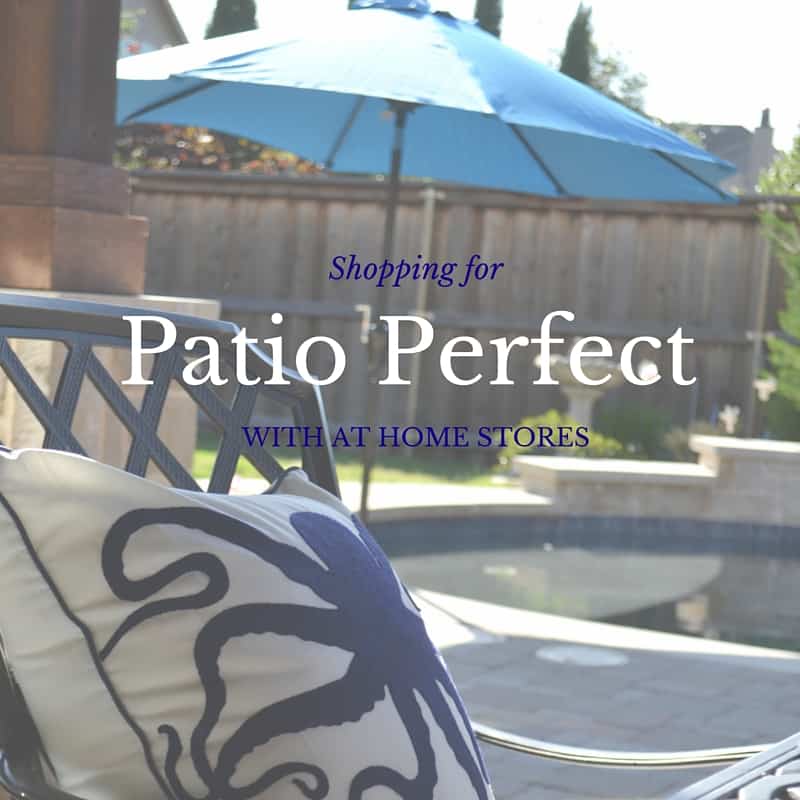 IT'S ALMOST SUMMER.
It's not choking hot yet and I am itching to have a poolside party.
Except we are not, as they say, "party-ready." Well, maybe "they" don't say "party-ready," but I do. I like to be prepared.
Okay, maybe more than "prepared." I prefer to live more on the pretty side than the functional side of outdoor entertaining.
Last year we took the plunge and spent our whole summer cursing contractors who – at a snail's pace — tore up our back yard (and stressed out our lives), eventually completing our outdoor kitchen and pool just as the temperature turned coldish. Yay. (She types with gritted teeth.)
But this year… this summer… we are SO ready to inaugurate a beautiful la piscine à chez Perot. I have recipes pinned, a high school lifeguard on speed-dial, unbreakable melamine dishes,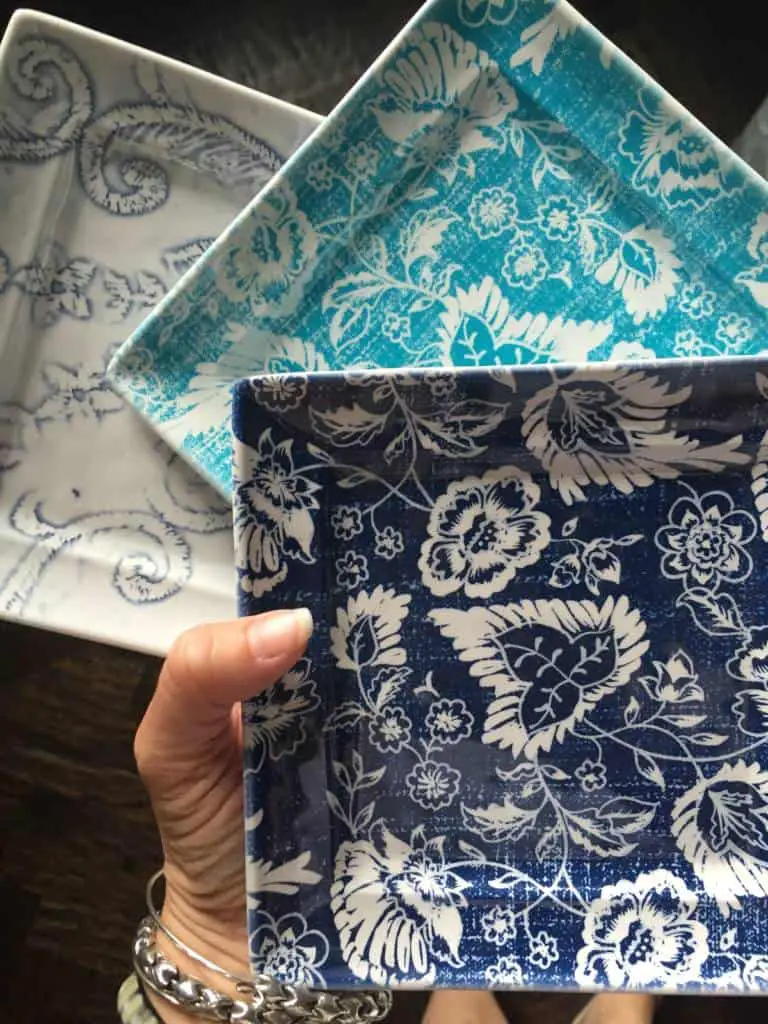 but it still felt so unfinished.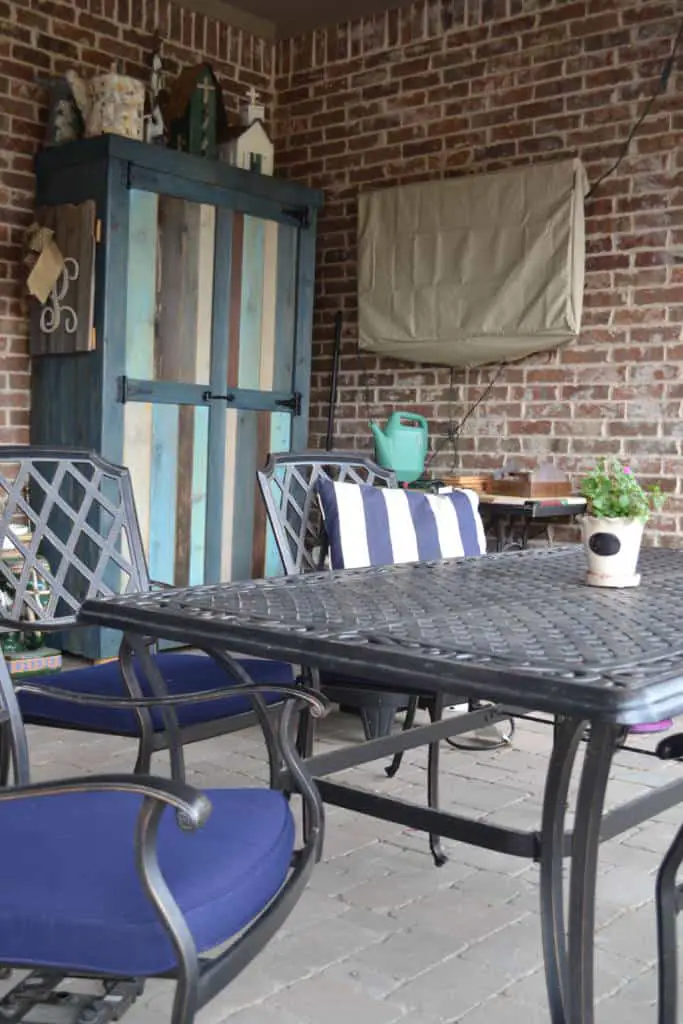 As if by marketing magic, my fairy patio mother, At Home The Home Decor Superstore, emailed asking if they could help with my outdoor challenge.
Uh, heck yes. And hello…. At Home Stores has an outrageous selection with reasonable prices for practically everything to make your house pretty.
I mean seriously, this is just a glimpse at their selection of outdoor At Home Patio cushions.
That's JUST outdoor CUSHIONS. I could happily spend hours in there. (I am a sucker for any of the antique oasis collection.) Click the photo below to see a few of the other stylish and fun seasonal finds they have available right now. (All photos from the Lewisville, Texas location.)
So yeah, I was game for a shopping trip to step up my Outdoor Entertaining  mojo. Here's the before of our patio space,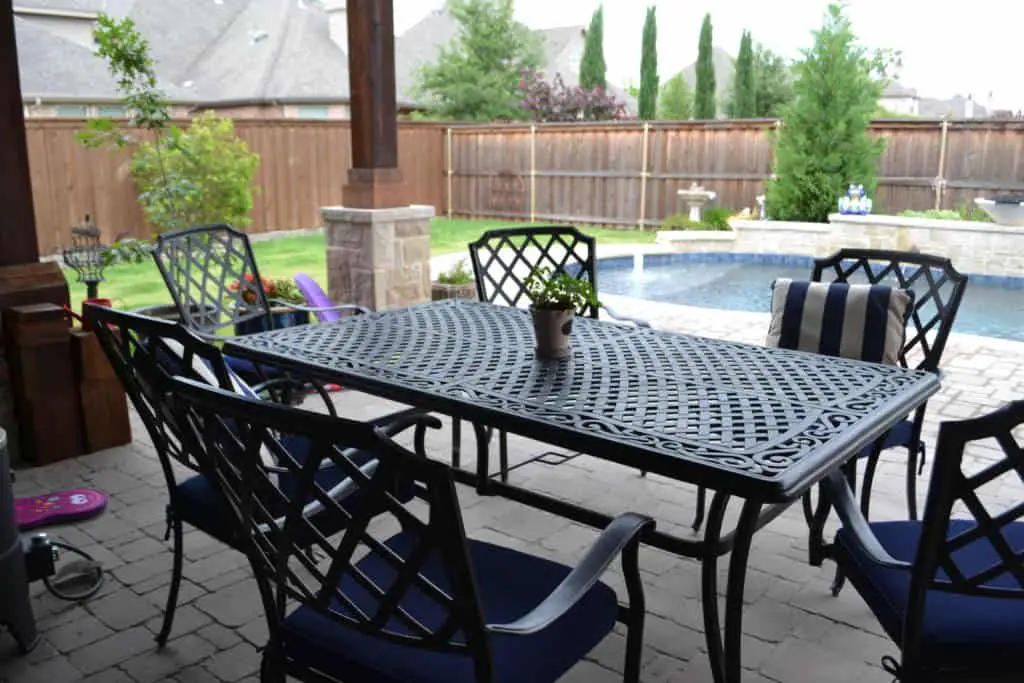 what I bought at the store,
and the ultimate reveal from our backyard.
Antique chair before: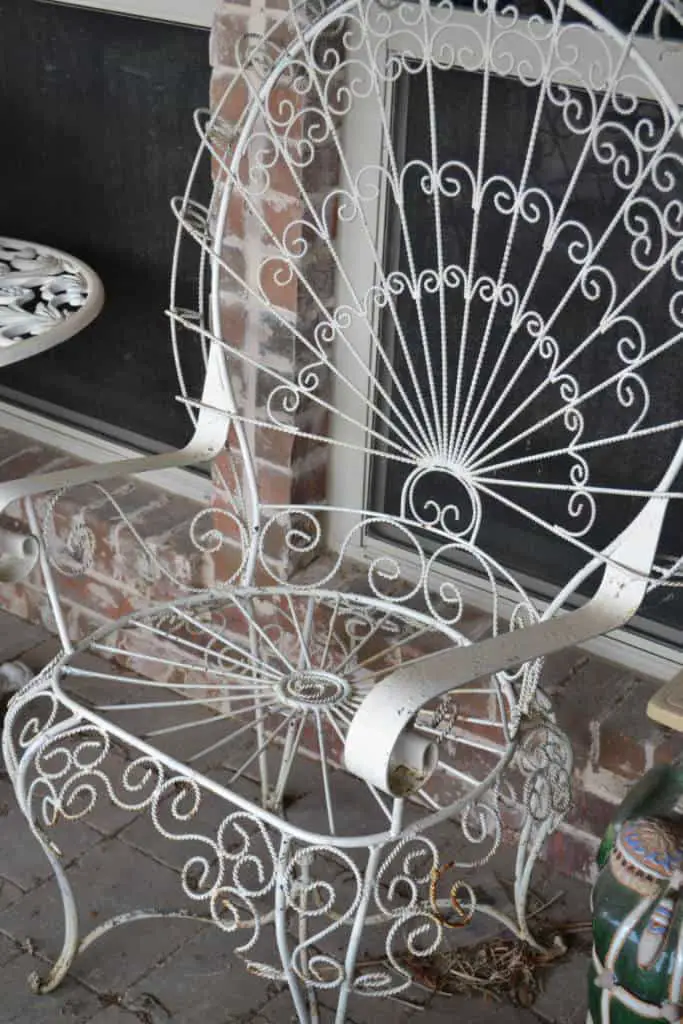 Antique chair after adding the Gavin Spice patio seat. No, I still didn't sweep under it.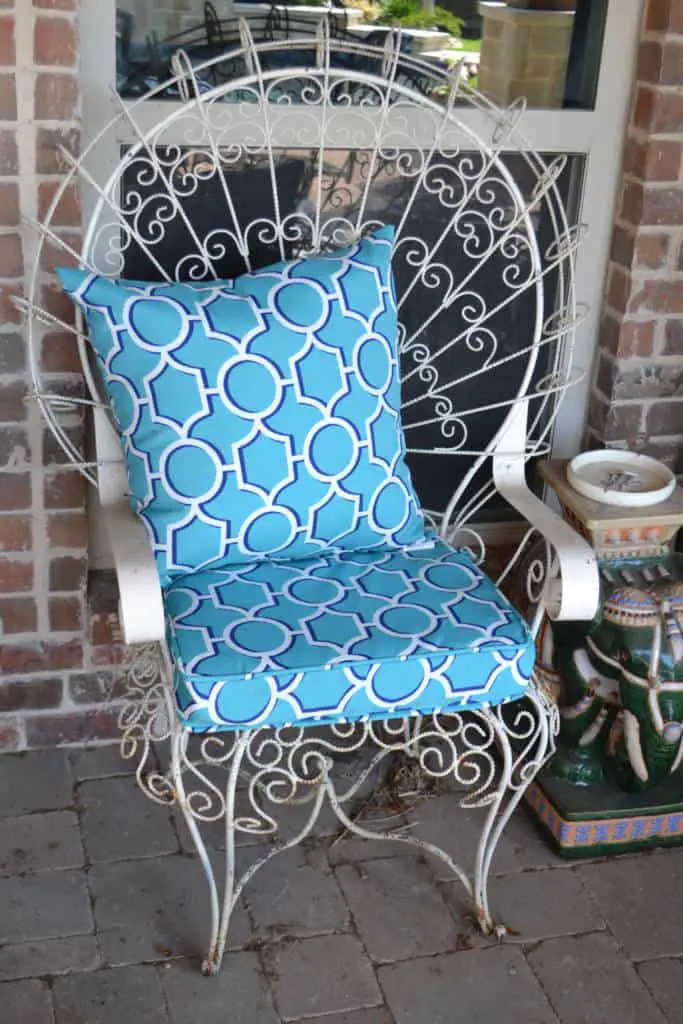 We got this great pool umbrella that tilts and gives us some needed shade. I'm going back for this light show kit.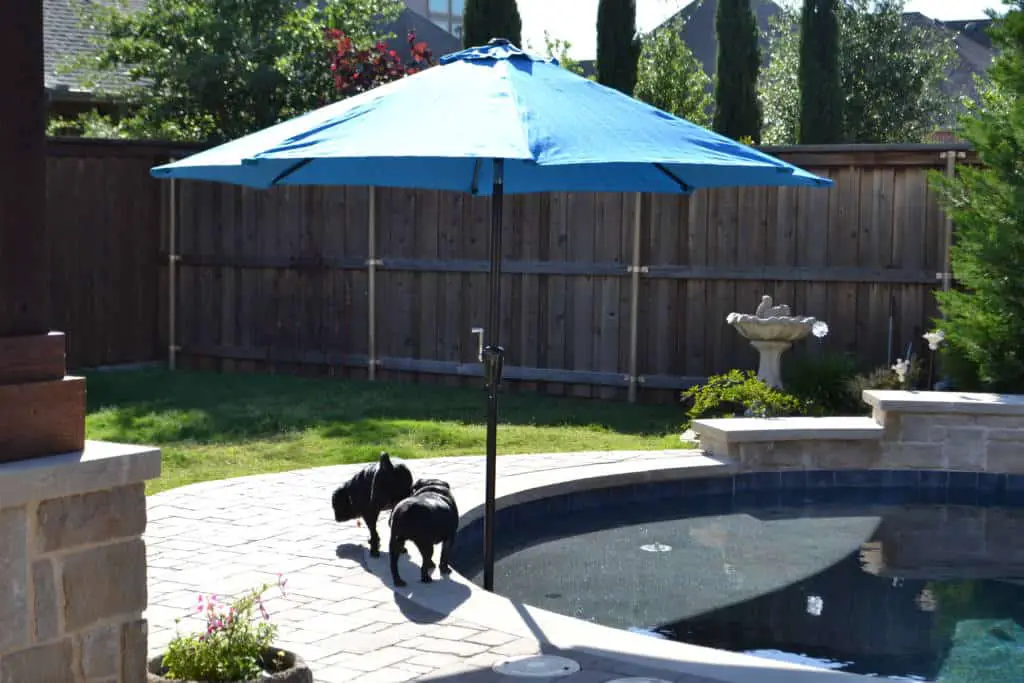 And probably my favorite find was this octopus pillow.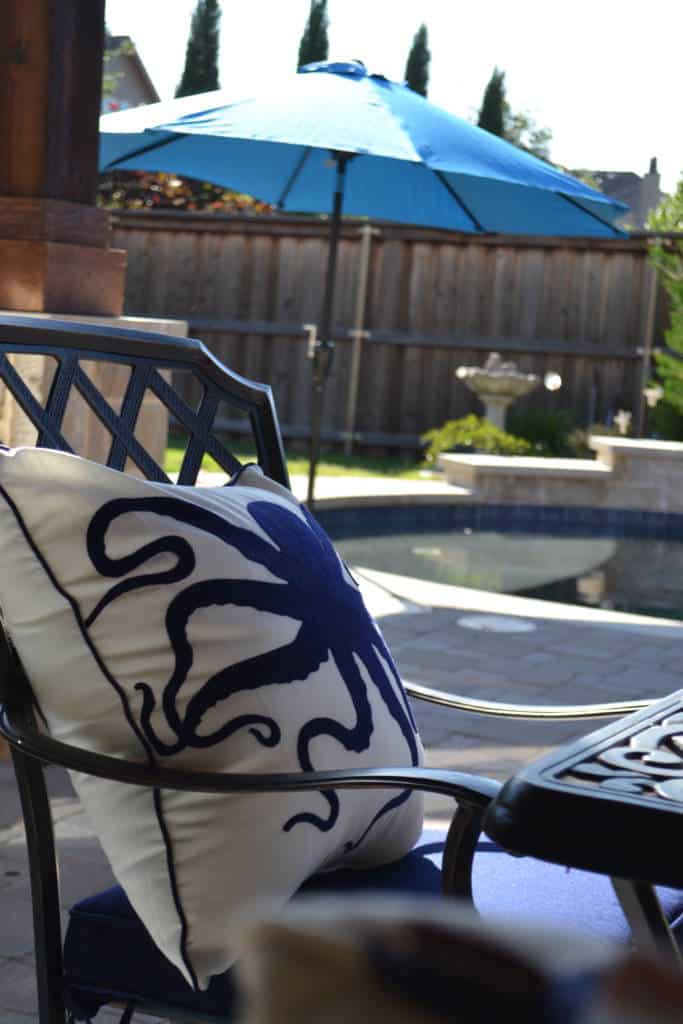 I will forever think octopi are alien creatures that you should never close your eyes around and I'll never be jumping off sailboats in the ocean again because of the many YouTube video's I've seen, but for a pillow? I'll get past my phobia and admit it's pretty awesome. But I do love the centerpiece even more.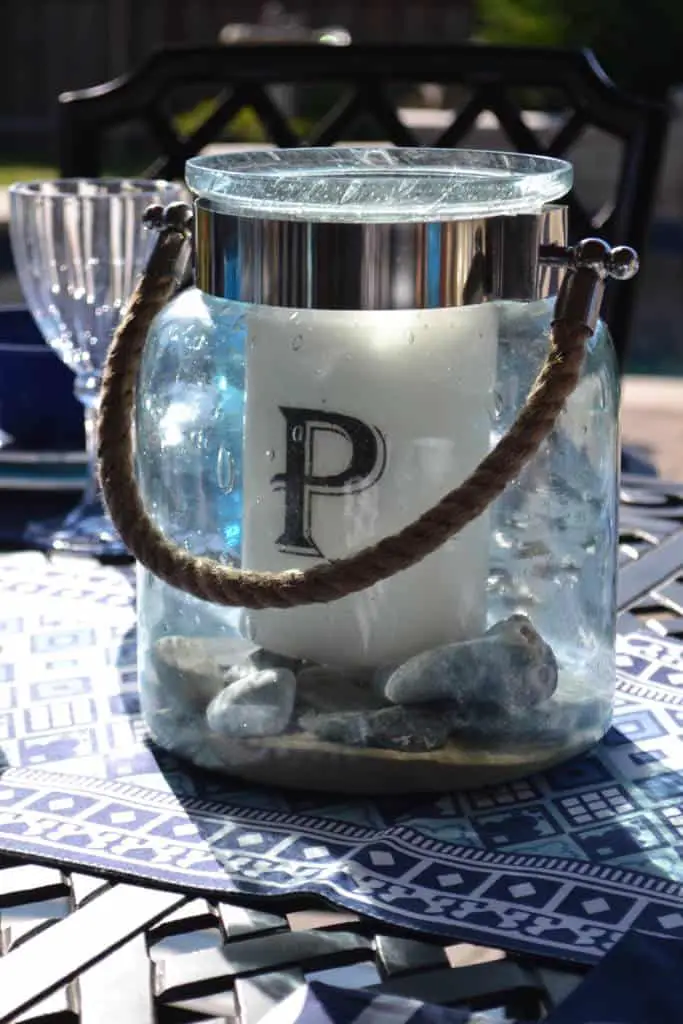 This monogram LED candle has a timer in it and fits perfect in this glass jar. Alone it was fantastic, but adding my stash of sand and rocks that I brought back from the beach on Islay, Scotland, makes lugging a suitcase full of earth through customs all worth while and the focal point of our table even more amazing.
Flanked by these burlap starfish is more perfection. They also have LED candles in them.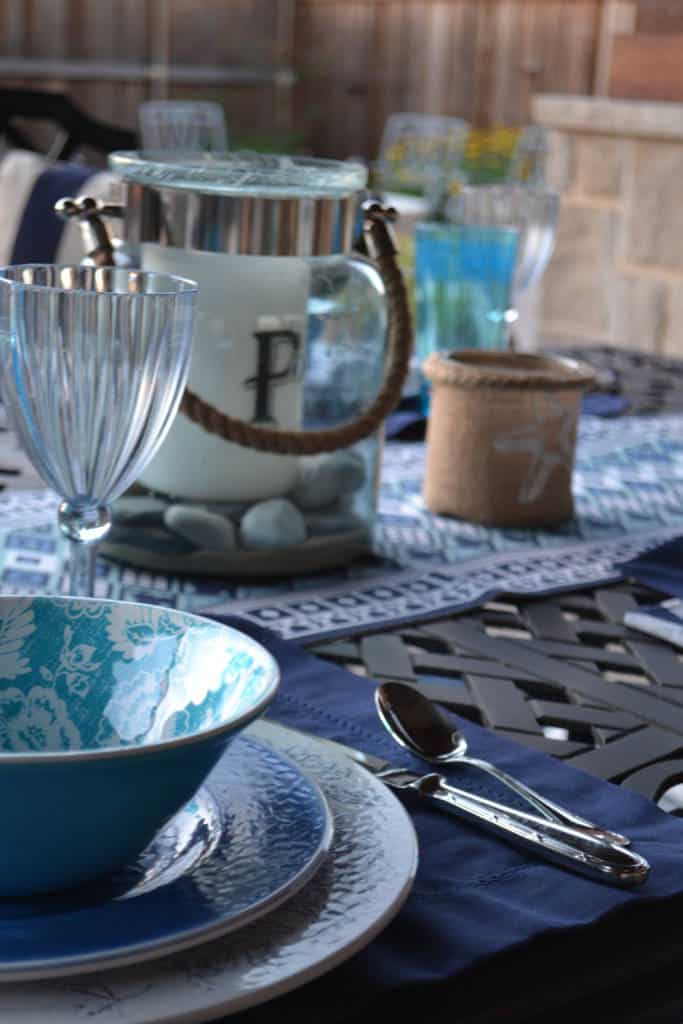 I was super impressed that I was able to color-coordinate our existing dishes with chair cushions, plastic glassware (both the wine glasses and tumblers), the table runner and the table cloths and even cloth napkins– all from At Home.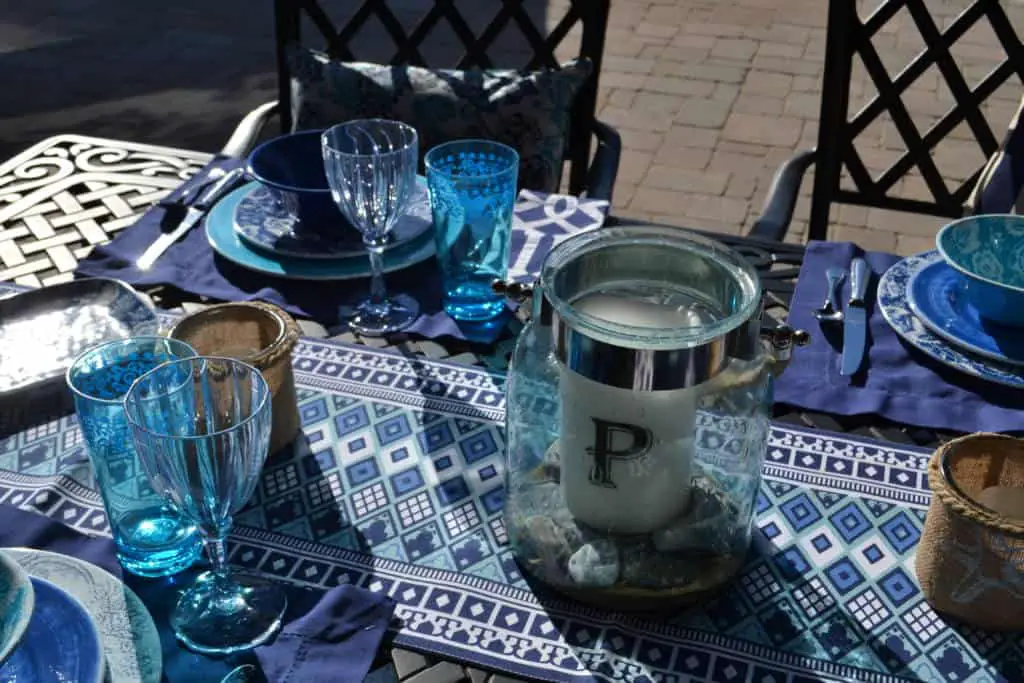 And let's not forget about the rug! Agony is endless hours of online searching to find the perfect rug. Like goldilocks, I deemed them all either too expensive or too busy for what I saw in my head. Relief is finding  my perfect outdoor rug for under $100 at At Home, while I had the cushions and table decor to match, already in my cart. I love that the navy and white scroll design mimics the scroll edge on our table.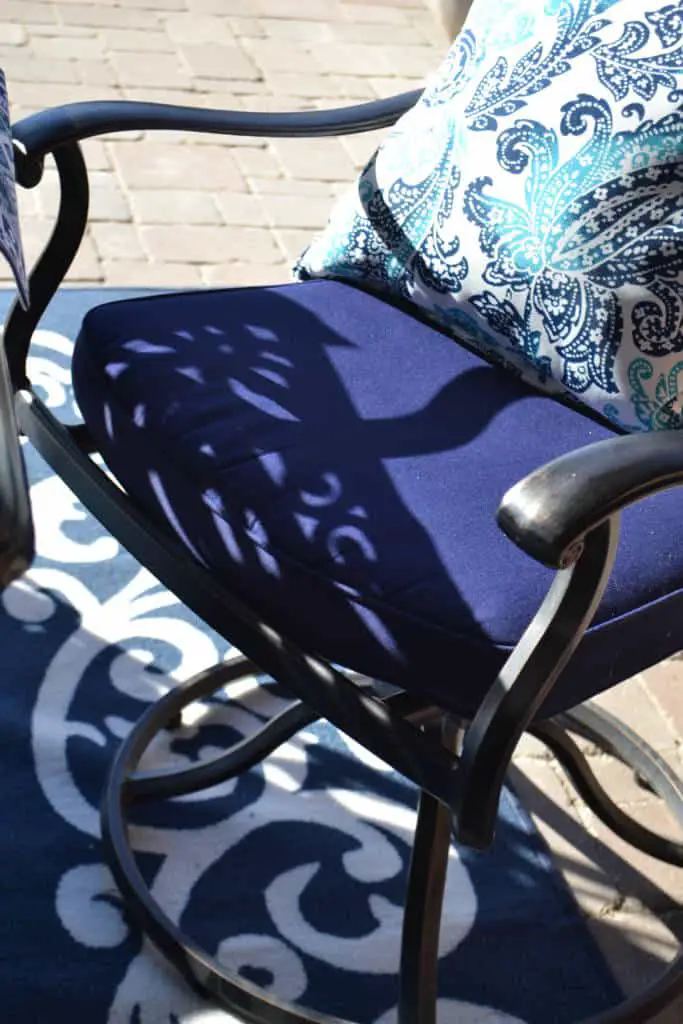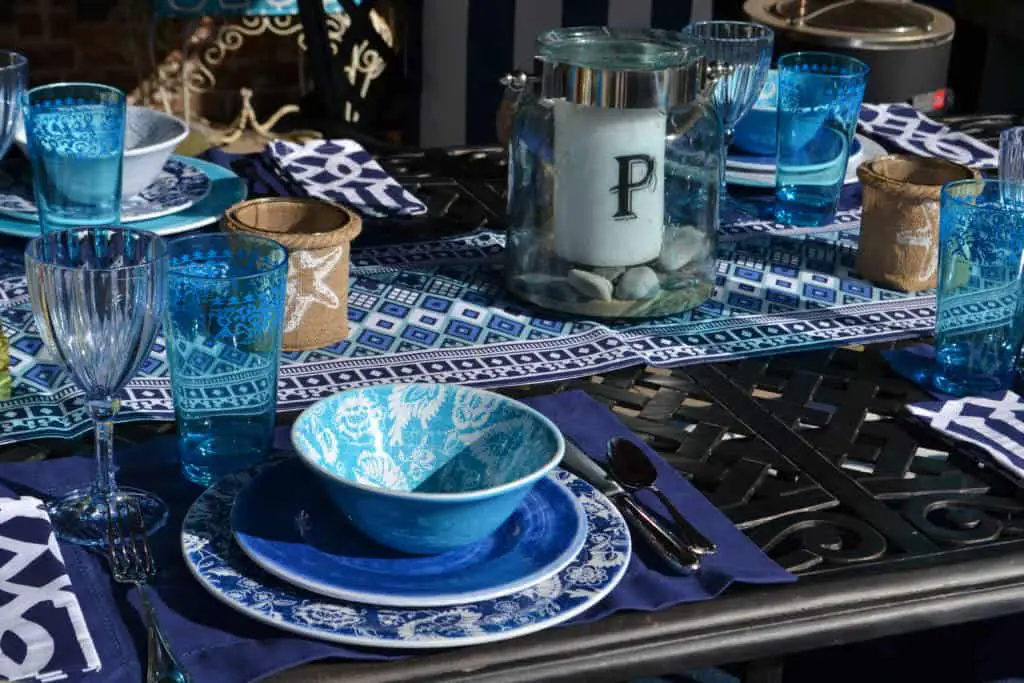 The wine glasses have become my new favorite. Since Big Daddy would prefer that me, glassware, and outside never again mix, these little beauties have dissolved his angst over me toting my happy hour inside and out. And dang they're pretty! There were tumblers available to match, but I'm a sucker for anything damask so these blue cups won my heart.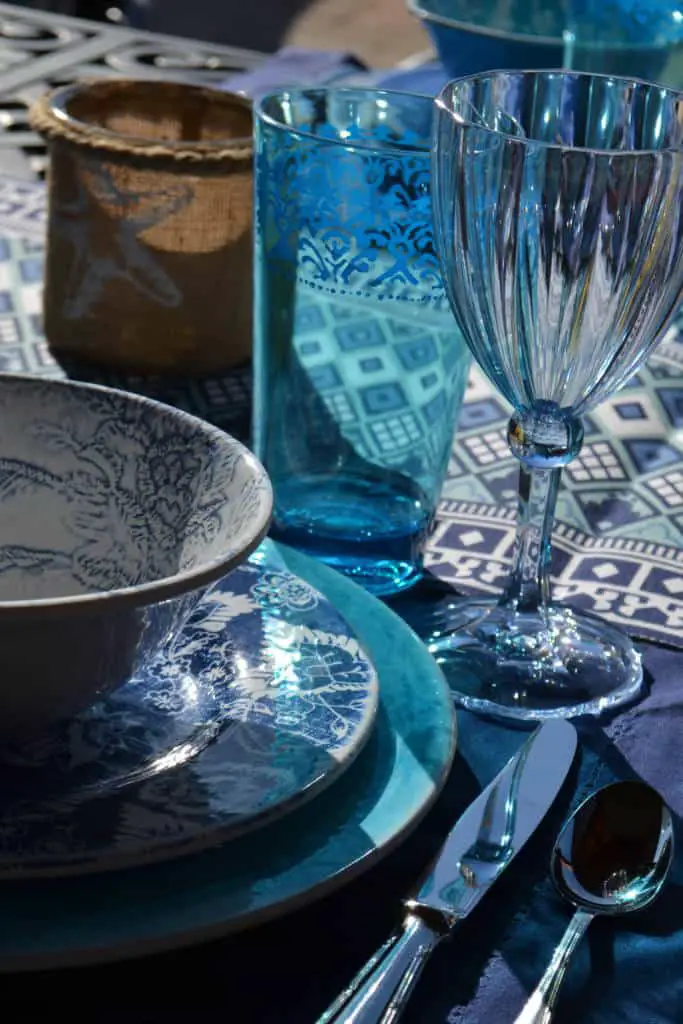 I could NOT not buy these adorable beehive bottles for lemonade. They came with the carry tray and straws. I love the pop of color on the table and I'll add some fresh yellow daisies to the tabletop when we have guests.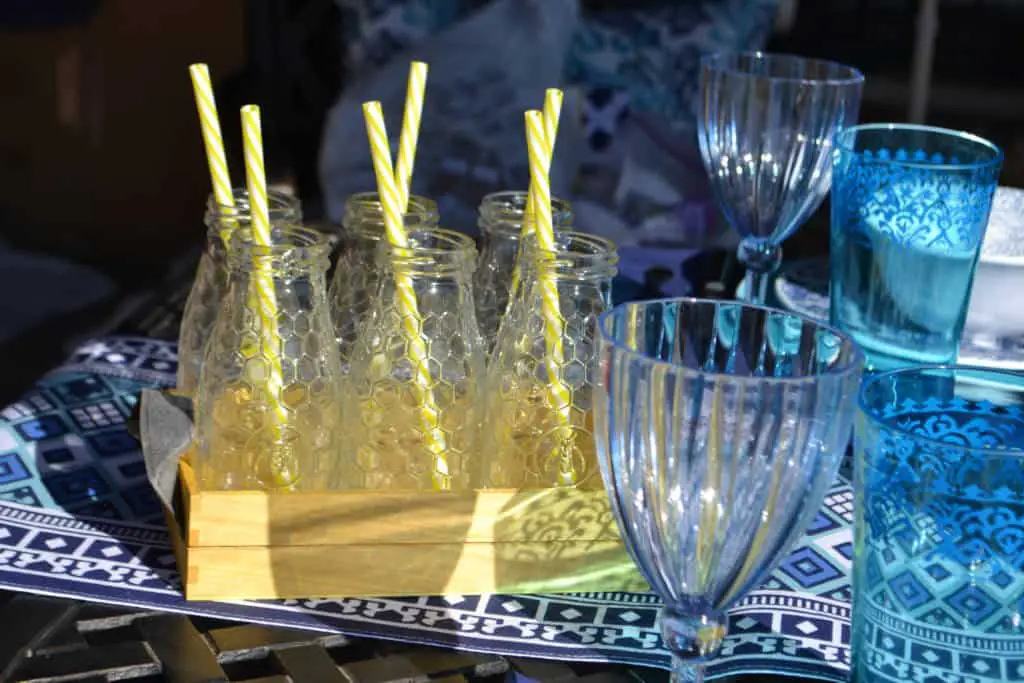 So here it is, sunset and "party-ready." Who's coming over?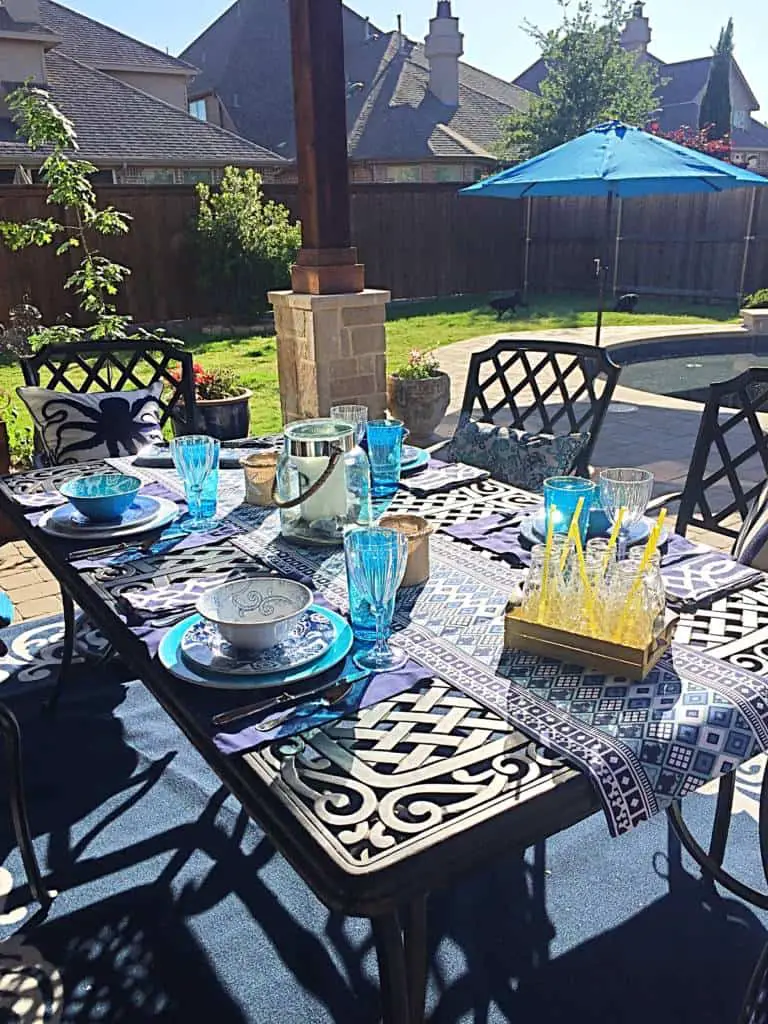 View all of the At Home Outdoor Decor Collections and get your patio party-ready too!