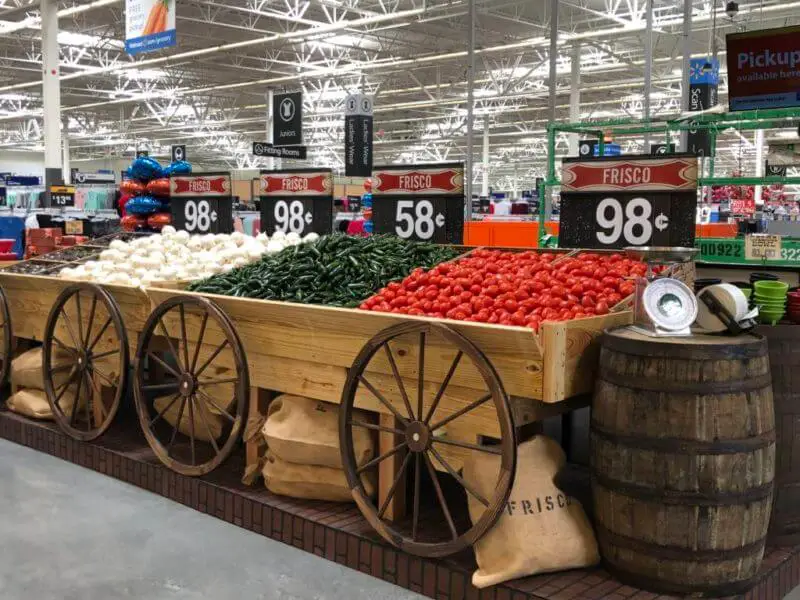 (This post is hosted by Walmart. I was invited for a preview of their new store. All opinions are my own.)
I'll be honest, I haven't always been a fan of the Walmart experience. I've always loved their prices, but there was a time when you really had to be ready for the whole event. The stores were big, the selection was massive. All good, but if you were in a hurry, that could be a problem, am I right?
It's 2018 and I think we can officially put that stale reputation to bed.
In the past several years, Walmart has made leaps and bounds with the higher end features and the nicer store layouts, and shopper conveniences. I find myself choosing Walmart over my usual grocery BECAUSE it has the selection of all the things. Well… grab your shopping carts ladies and prepare to LOAD UP. The NEW Frisco Walmart Supercenter at State Highway 121 and Custer is about to be your destination store because it's as if they had a mom like us help design it. You're going to drive out of your way to get here, and let me tell you all the reasons why. (Or watch my video tour here.)
First off, mark your calendar: It opens January 24th. And you're not going to really drive that far out of your way because across the street is McKinney, and Allen, and Plano. It's located conveniently near all those cities and right off 121 so super easy for you and the 330 associates they are hiring for this store. That's a lot of smiling faces to help you find your shampoo.
I almost don't know where to start, but let's talk about how the medical clinic and vision offices are connected with the pharmacy — there are only two like this in the state of Texas. In other stores, these are stand-alone areas — and you have to walk your RX from one to the other. This new design is your health command center with all the services at one window — and yes, they even have an express lane for those of you who use the mobile app. There's also a point of care testing room where immunizations and diagnostic tests can be done in private.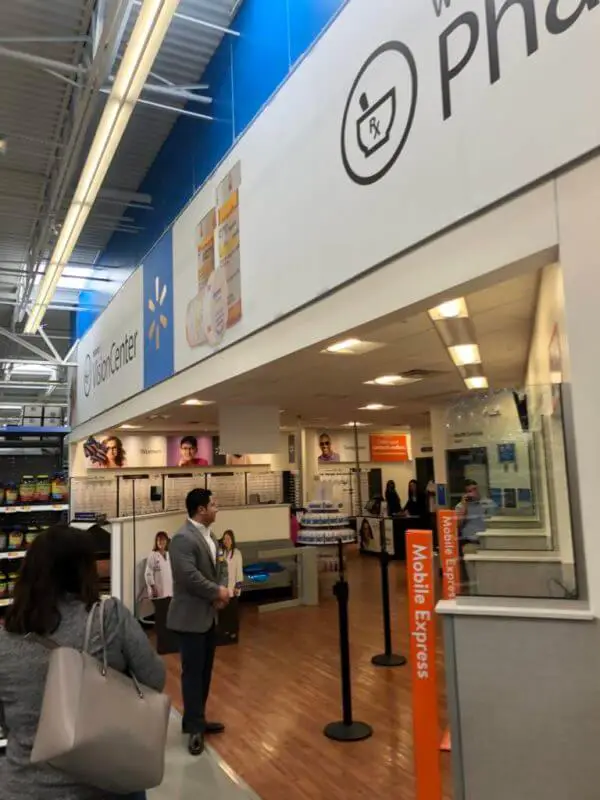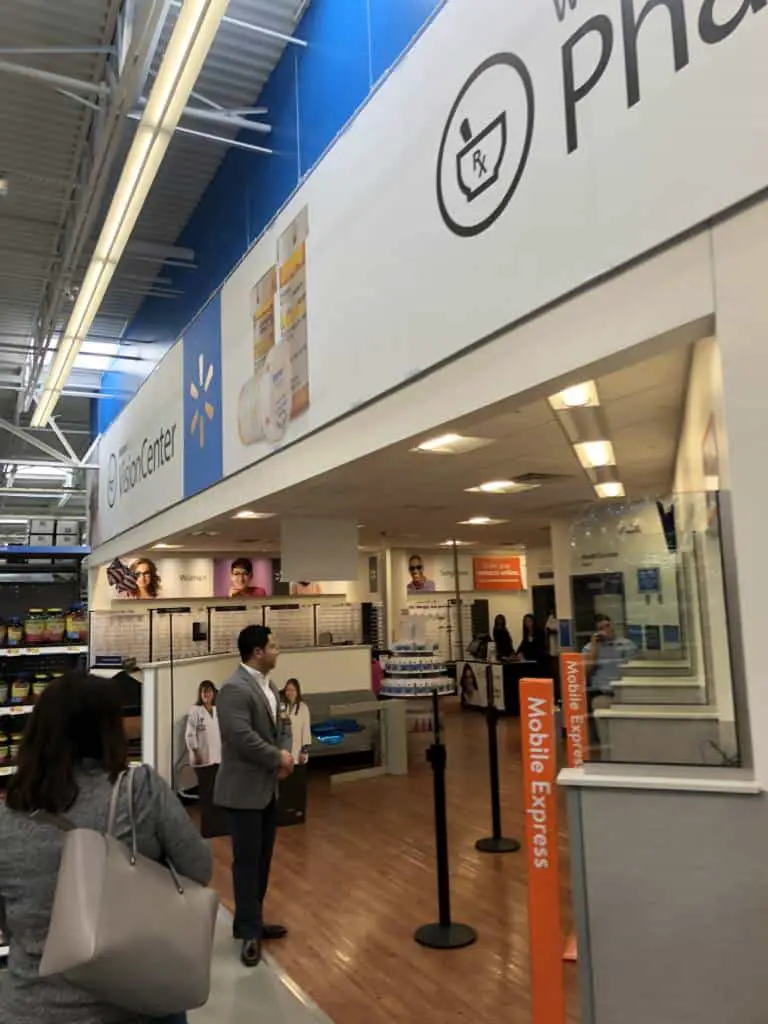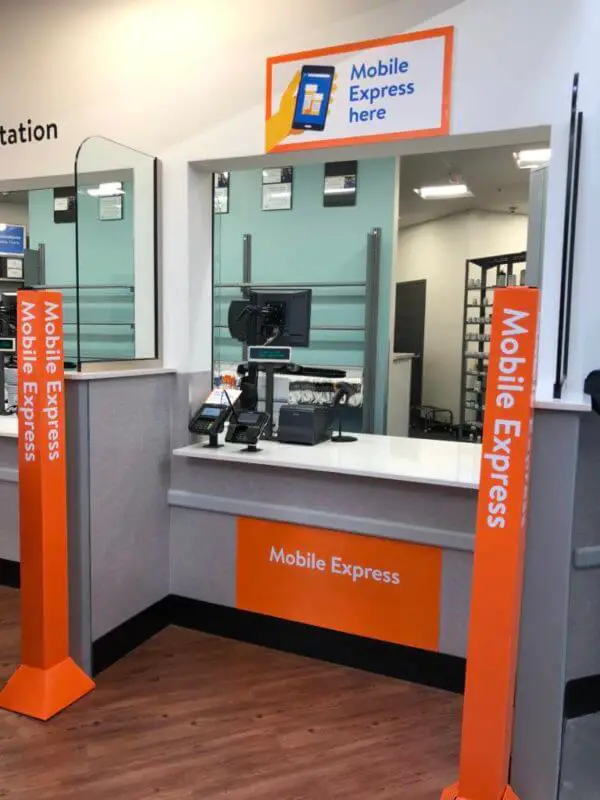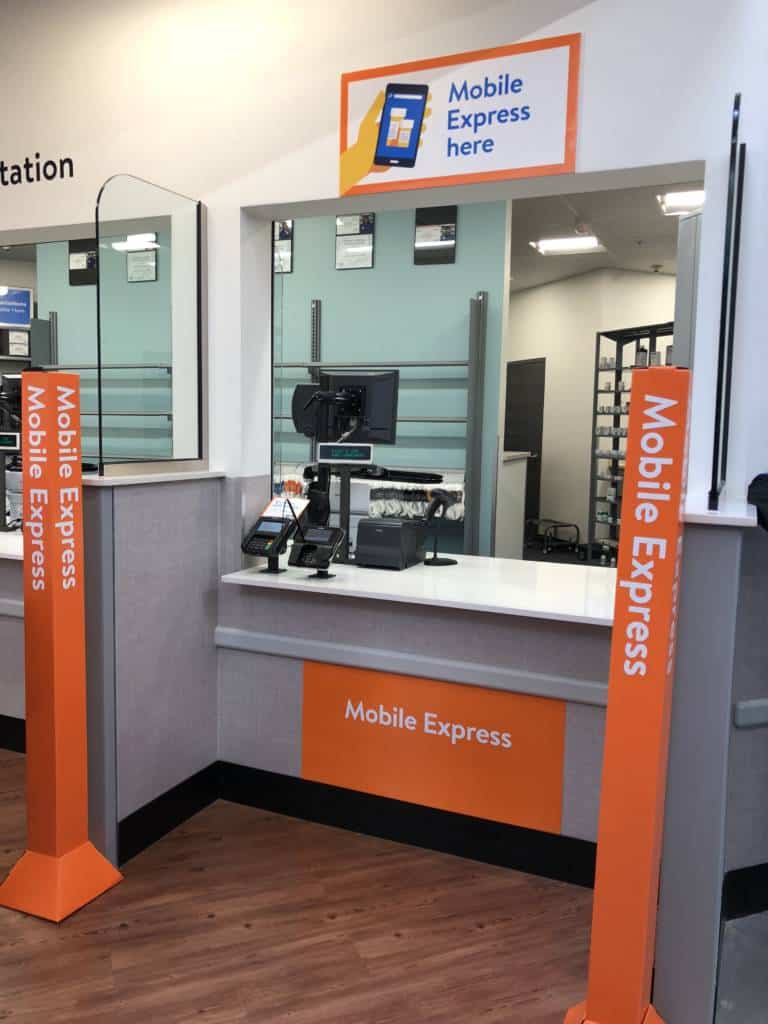 Walking through the store, what we noticed is that the stand-alone display towers had similarly-themed merchandise. Everything that you'd need, was together. For example, maybe you're fighting a cold. They would have Kleenex, cough drops, a heating pad, and medicine all together. Just swing around the tower and you're done. No cruising through aisle after aisle to check off your list.
Need a bike? Finally, a way to figure out where to start!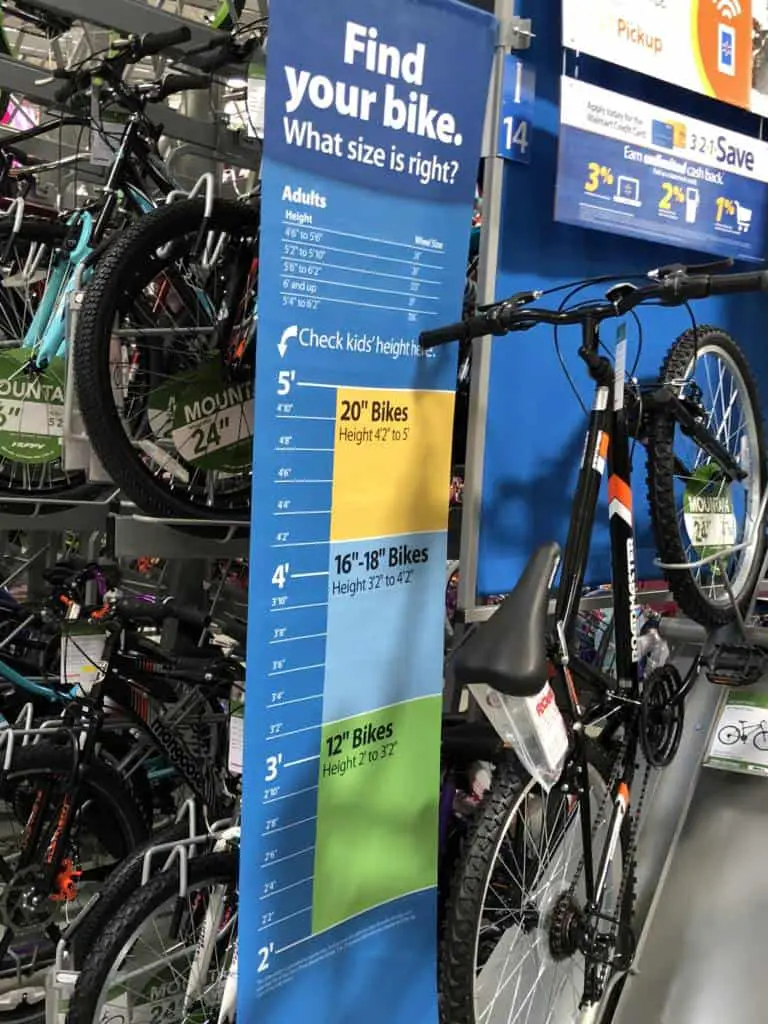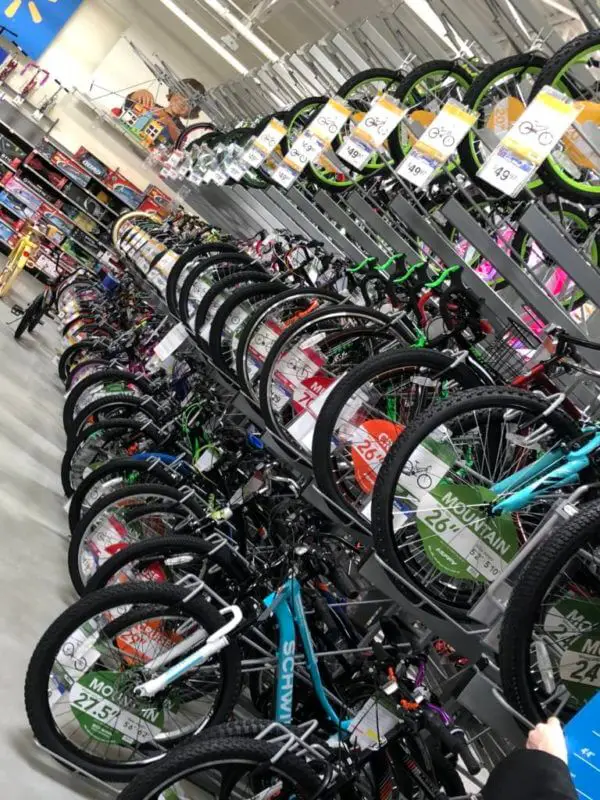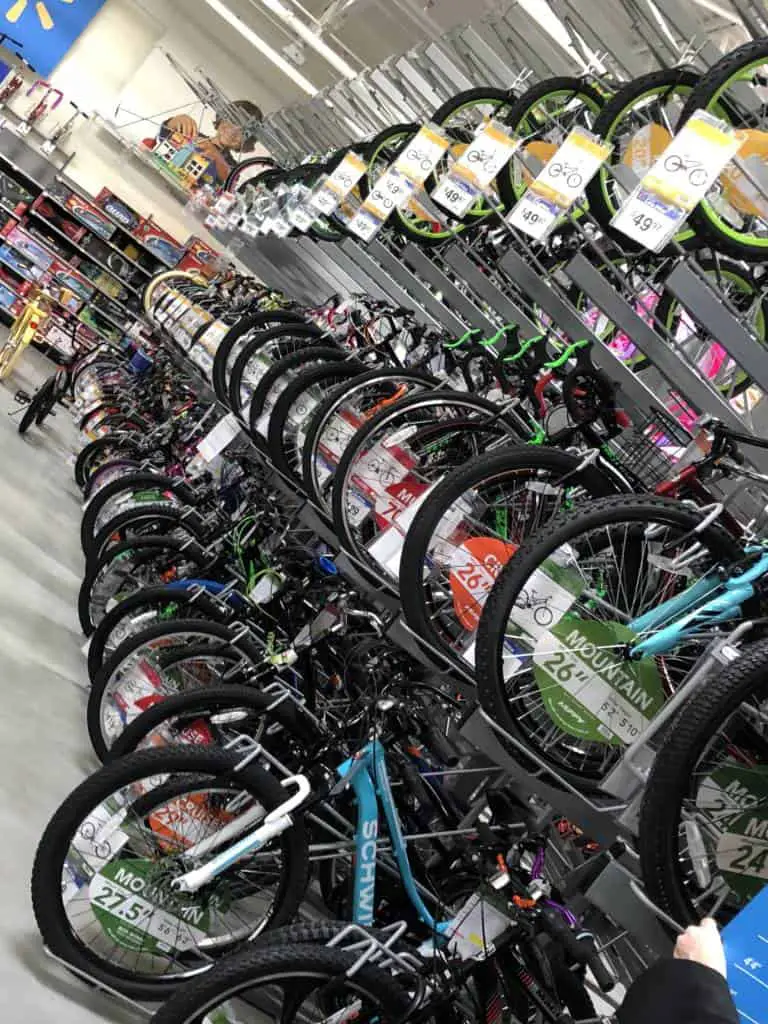 I like that this store has THREE entrances and exits for the garden center. Nobody wants to carry mulch further than they have to.
I also like that the auto center has an eye to safety. The three bays are all above ground so the potential for slips and falls is minimized. You can recycle oil and batteries here.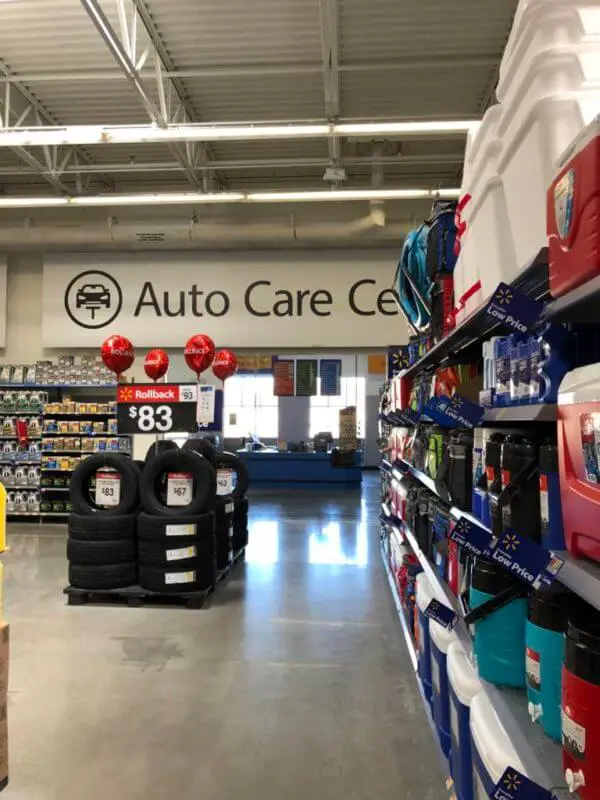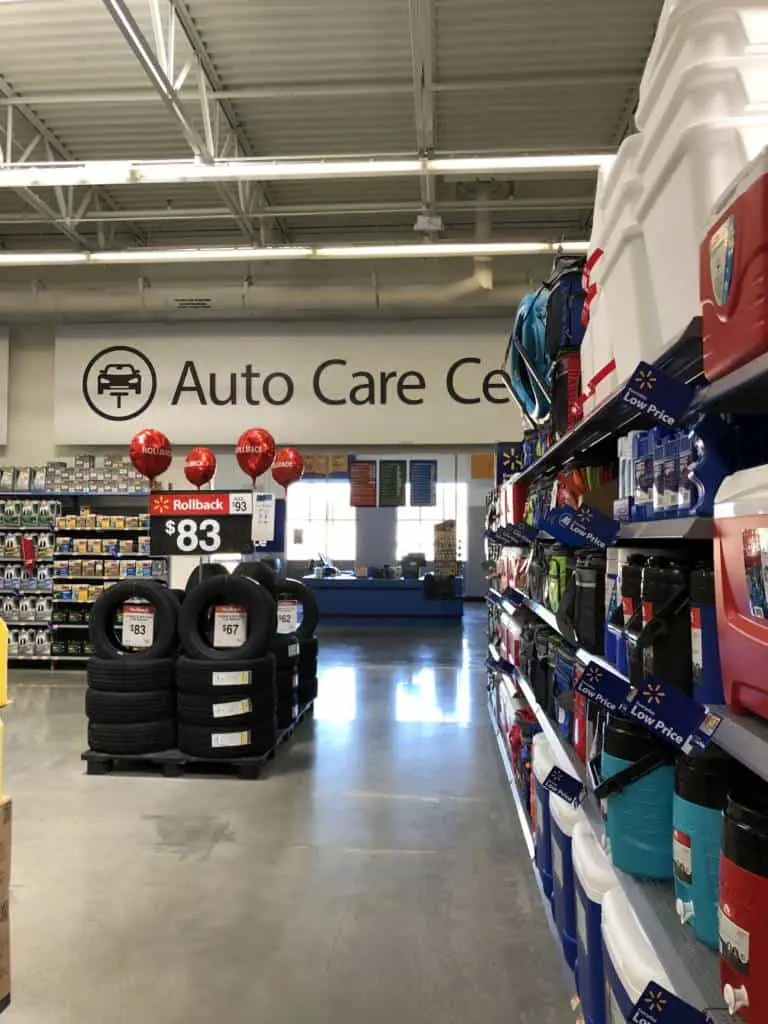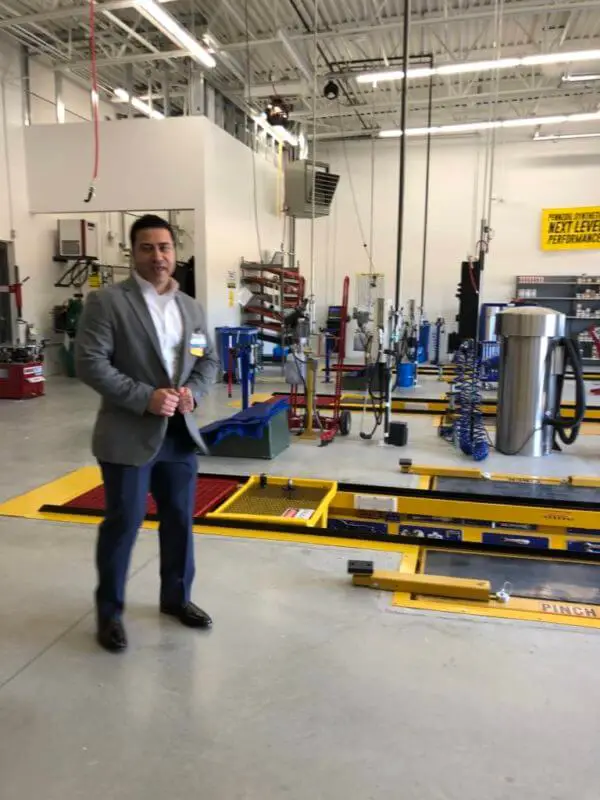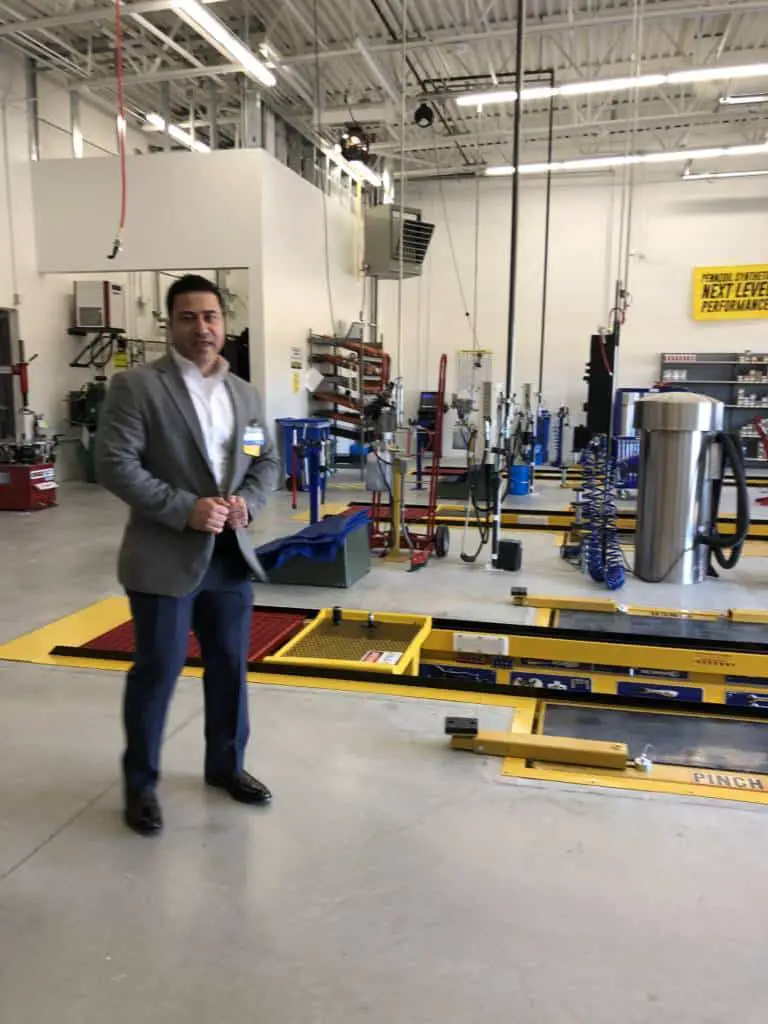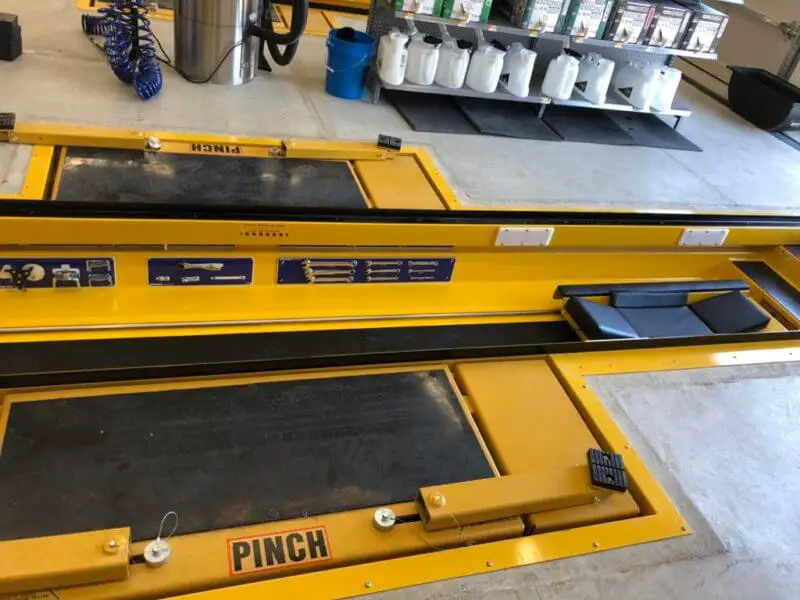 The hardware section is on steroids. If you're a DIYer or into construction, this is going to be your happy place. Other Walmarts will have serious tool envy if they see the redesign of this area of the store.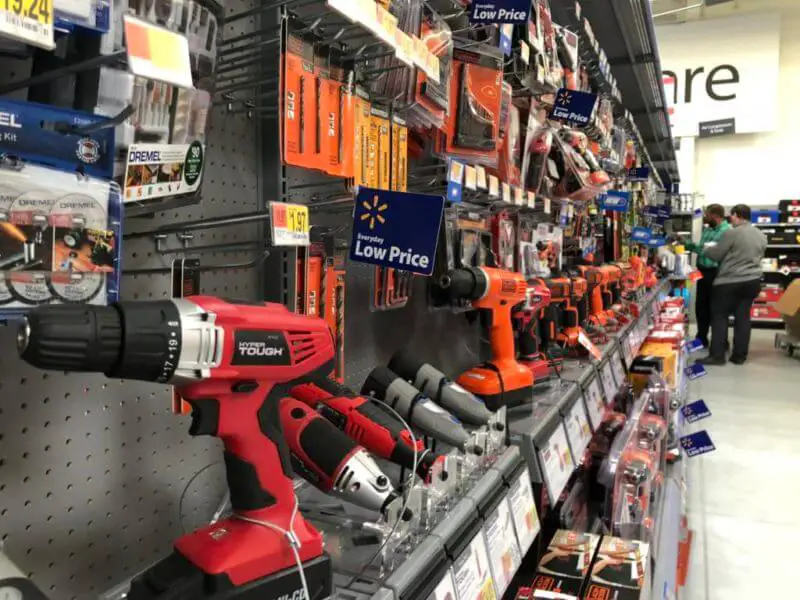 Cruise by the electronics department and you might think you're at the mall with all those slick low tables and walls of screens. They definitely nailed the whole tech store feel about it.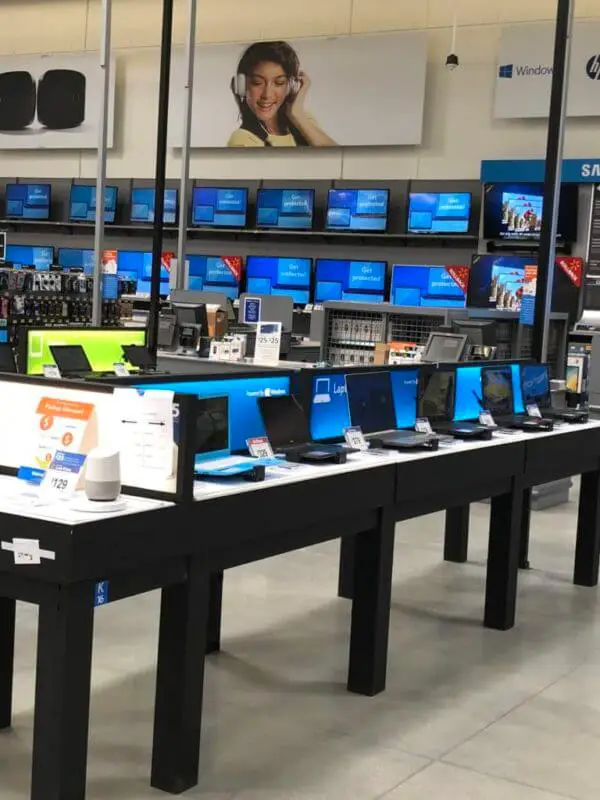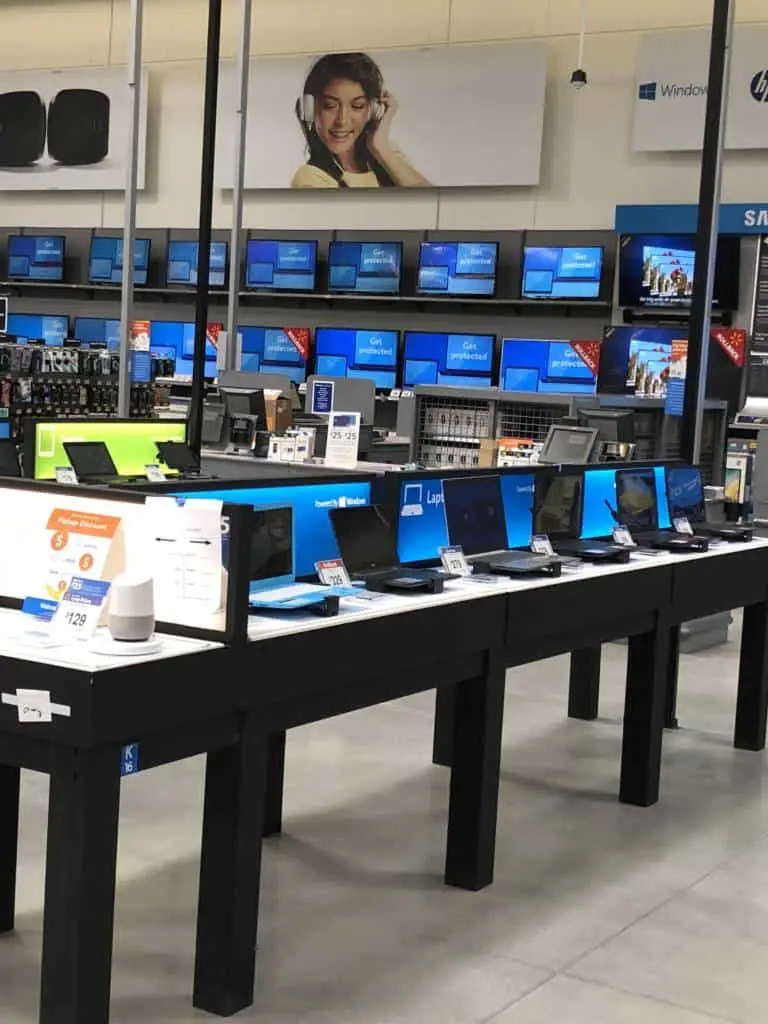 The only section of the store I spend more time in than electronics, is probably the crafts section and Walmart has brought their A game and then some. Borrowing from the Pinterest craze, they're offering a DIY in the aisle so you can have an idea of how to use one of their best selling items.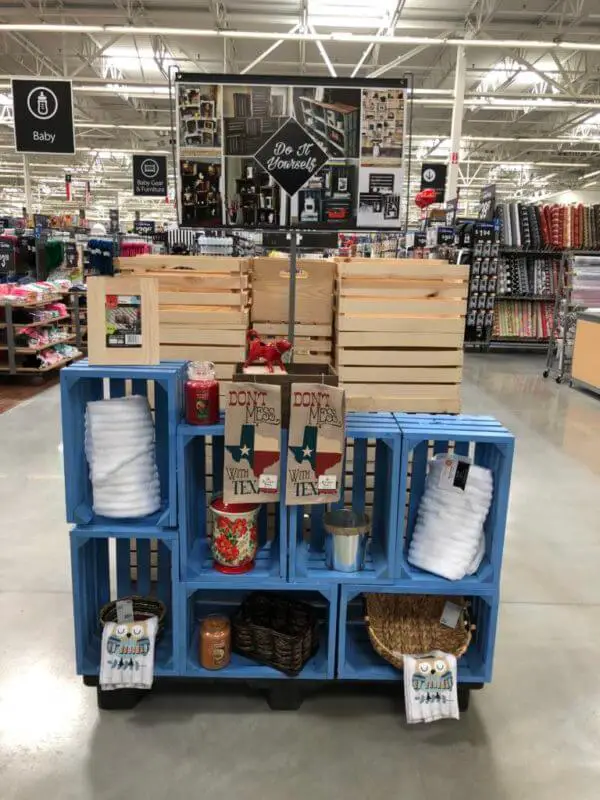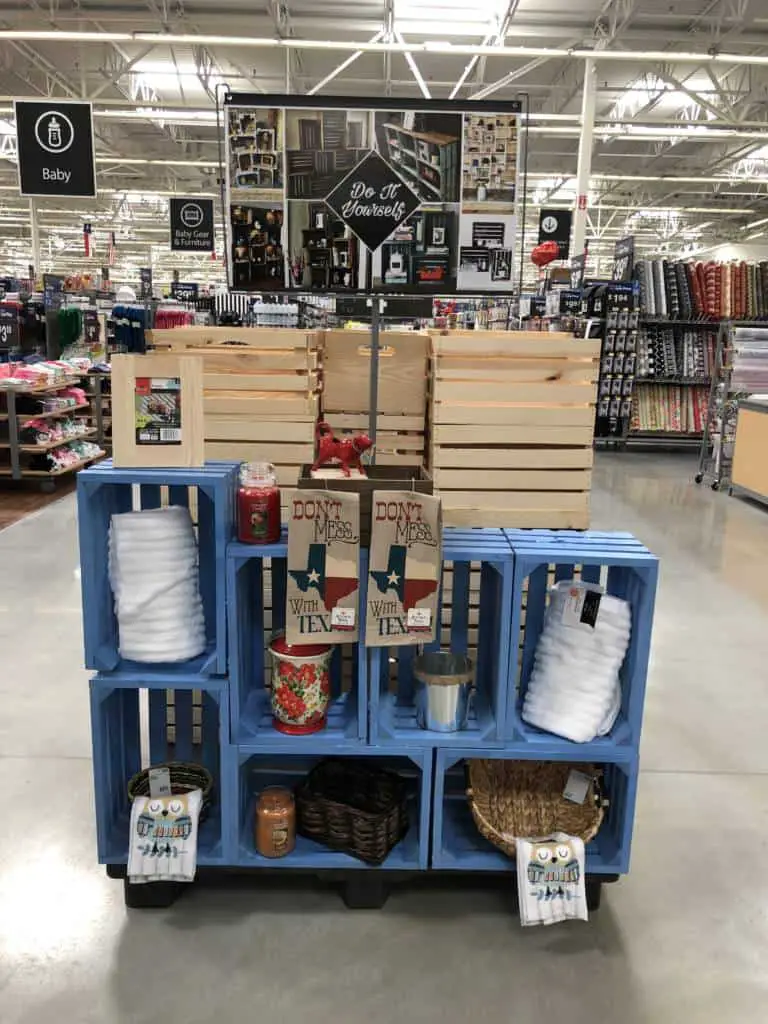 But check out the fabric. Oh, the fabric.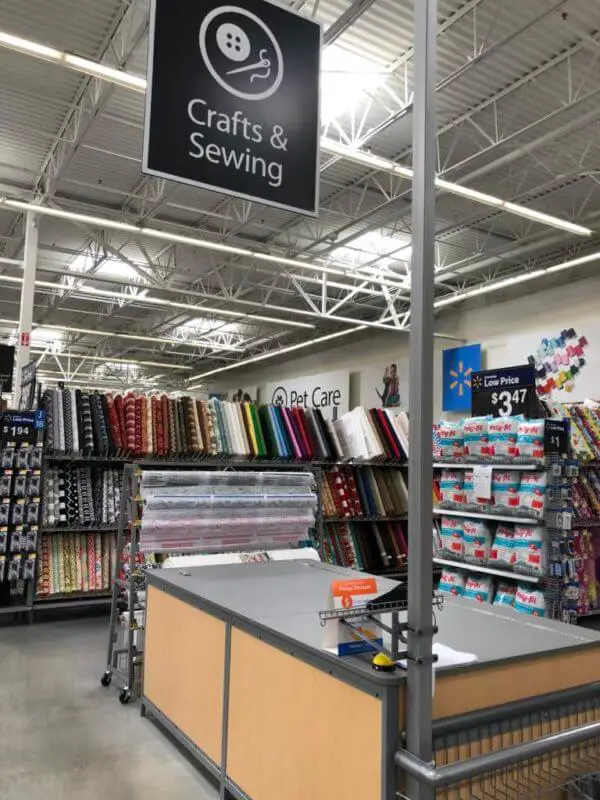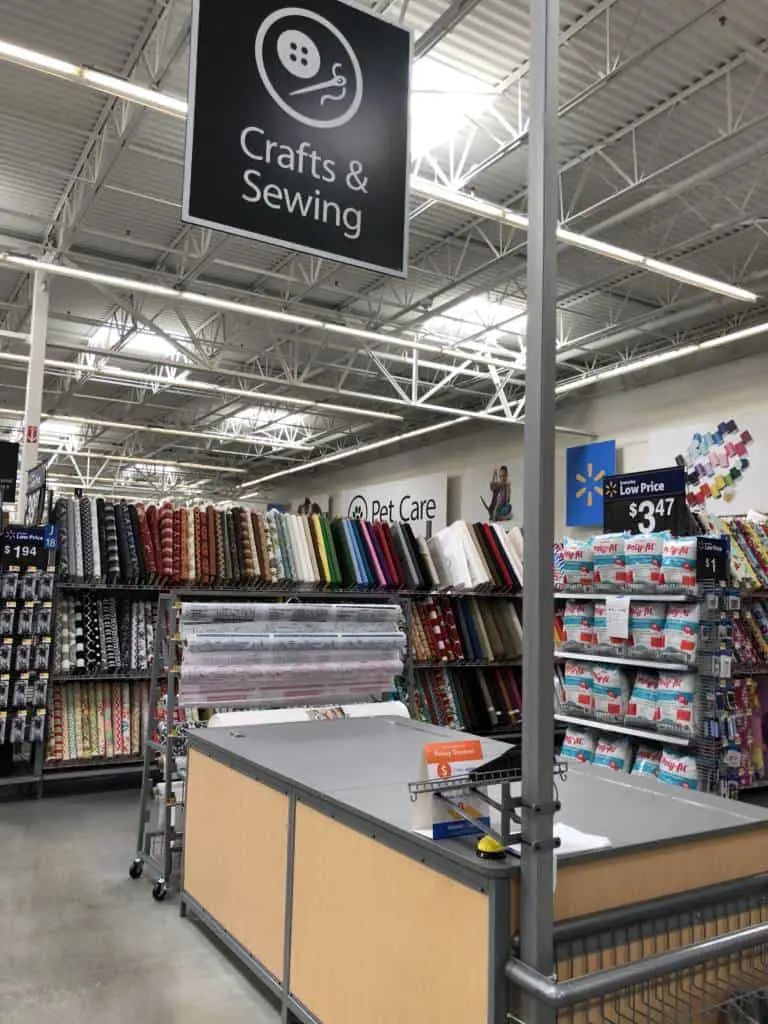 And yarn. Sigh.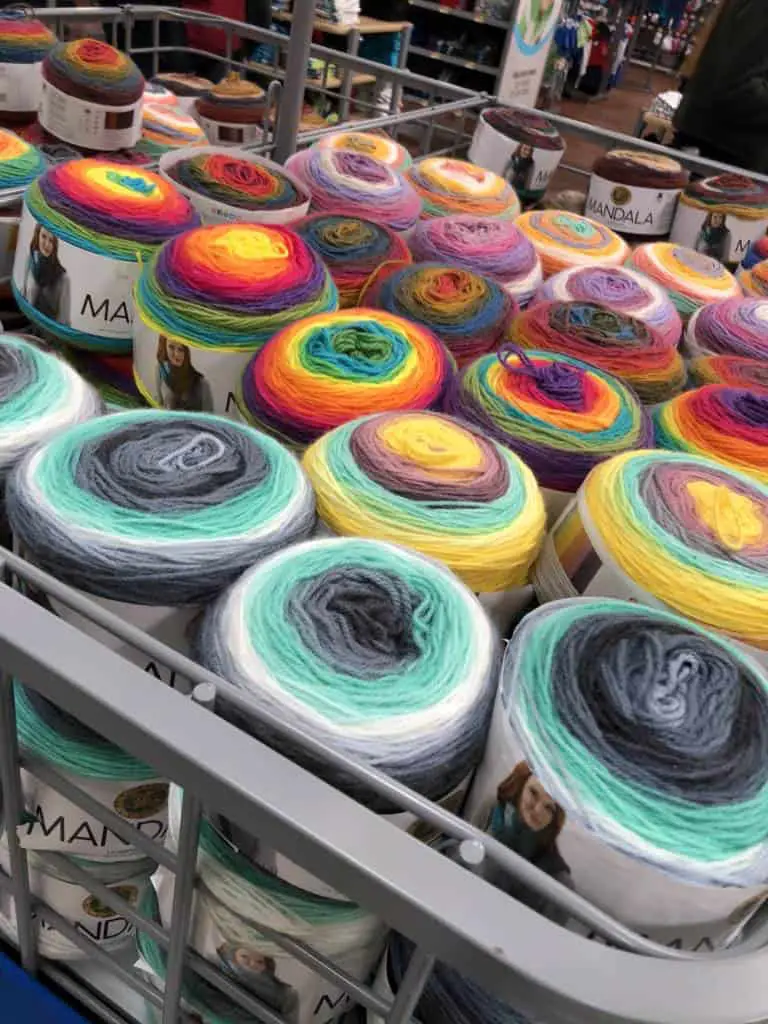 I'm pleased with the infant area. I mean, there's SO MUCH stuff for babies, you can get lost in the aisles trying to find the craziest of things. In this new Walmart Supercenter, you can stand in the middle of the infant section, and pretty much view the whole department and because of the lower displays and plentiful signage, I feel confident that you don't need to have a breadcrumb trail to find your way out.
Two words: live fish. The pet section has live fish. Don't tell the kids or else you'll be there all day. 😉 On the plus side, the selection of fish supplies — I'm assuming — is now plentiful. Our sweet Pearl beta fish will have new leafy greens all the time.
Alright – let's talk about the groceries. IF you're going into the store… and I say IF because you do NOT have to here. You don't even have to unbuckle. They have grocery pickup so that's a huge bonus. HUGE.
But IF you're going to make your groceries, check out the expansive dairy section. It's as big as some of these Texas houses. Not kidding. The eggs are even behind glass doors which we were told, helps with energy efficiency.
The gluten-free items, have bright yellow tags on the shelf. Not kidding. You don't have to grab the bag and inspect it, it's on the price tag now.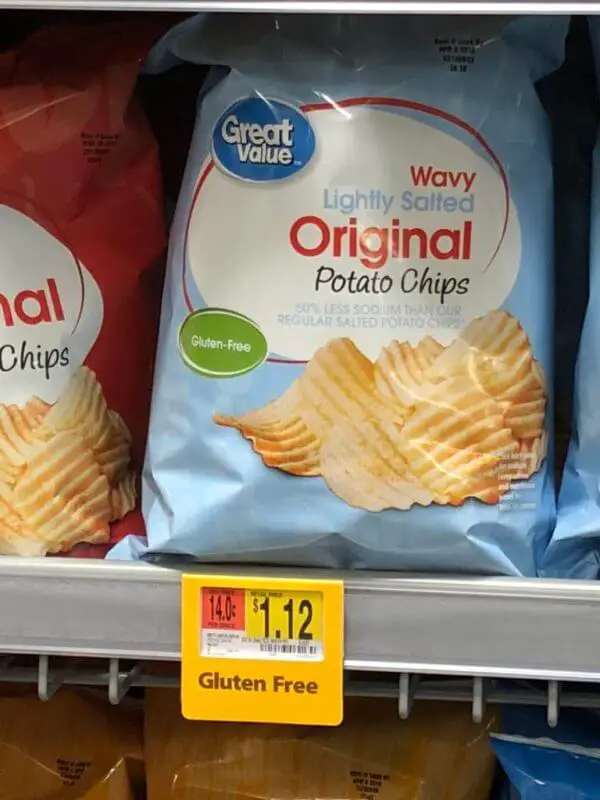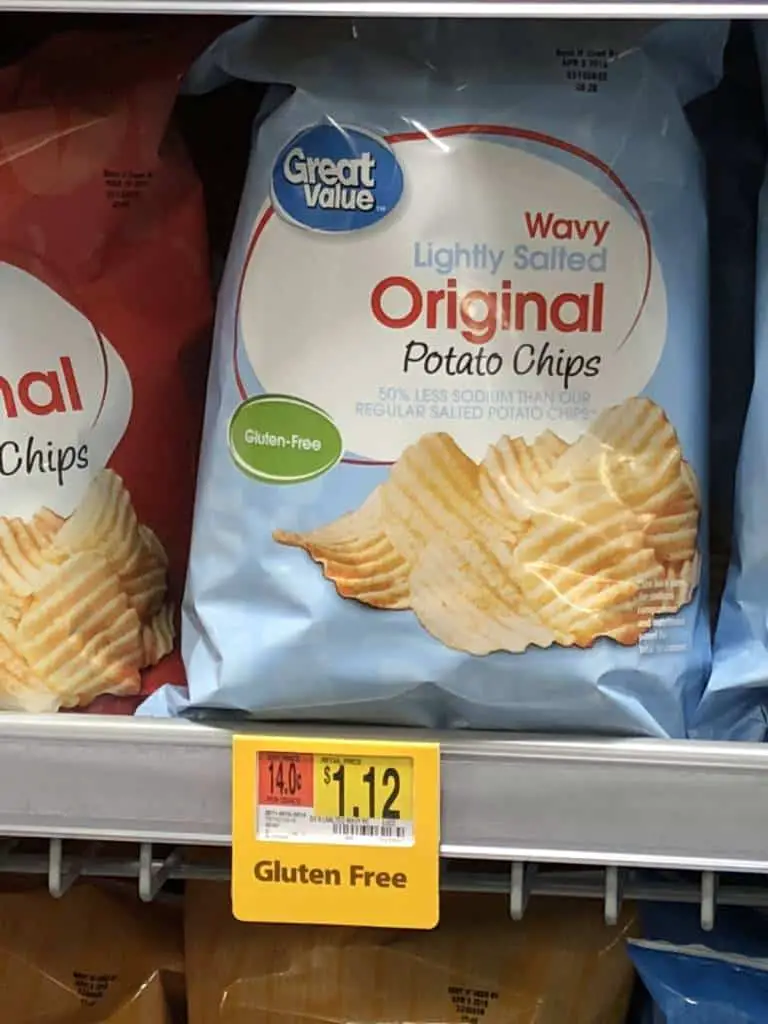 They're making a push for locally sourced products in the meat and bakery departments. (Even in the beer! Hello Dallas Blonde.)
The organic produce section, has been expanded to 3 times what the previous store designs accommodate. YAAAAS.
Okay, and the best for last. The most genius thing this store is doing. Are you ready? They are offering recipe cards on the refrigerated "bunkers" (low set chilled displays) for things that you might want to make for dinner, or a party, or dessert. And then the bunker is FILLED WITH EVERYTHING YOU NEED TO MAKE THE RECIPE. Can I get an amen? HOW MANY times do you get in the grocery store and decide to make something and traipse back and forth across it 28 times to get everything you need. NOPE. It's all right in front of you. They even have toothpicks for the jalapeño poppers.
Here's the strawberry swirl cheesecake display.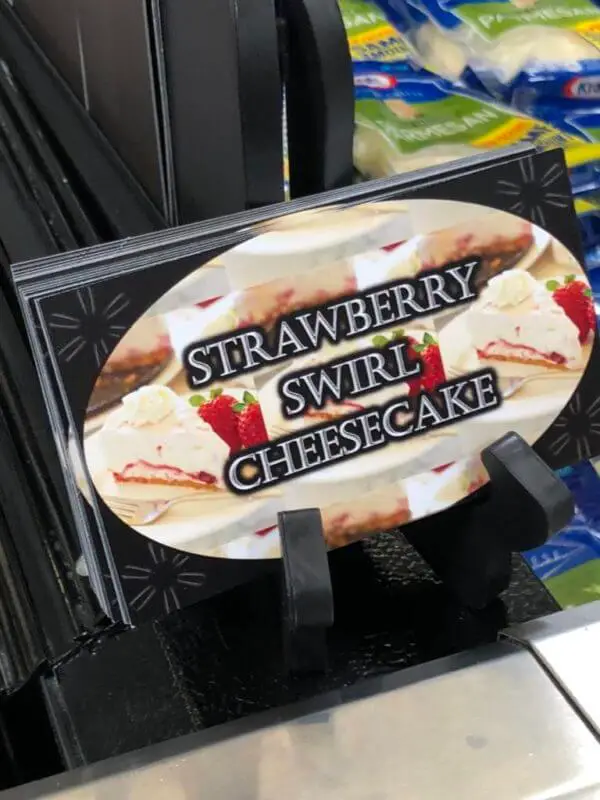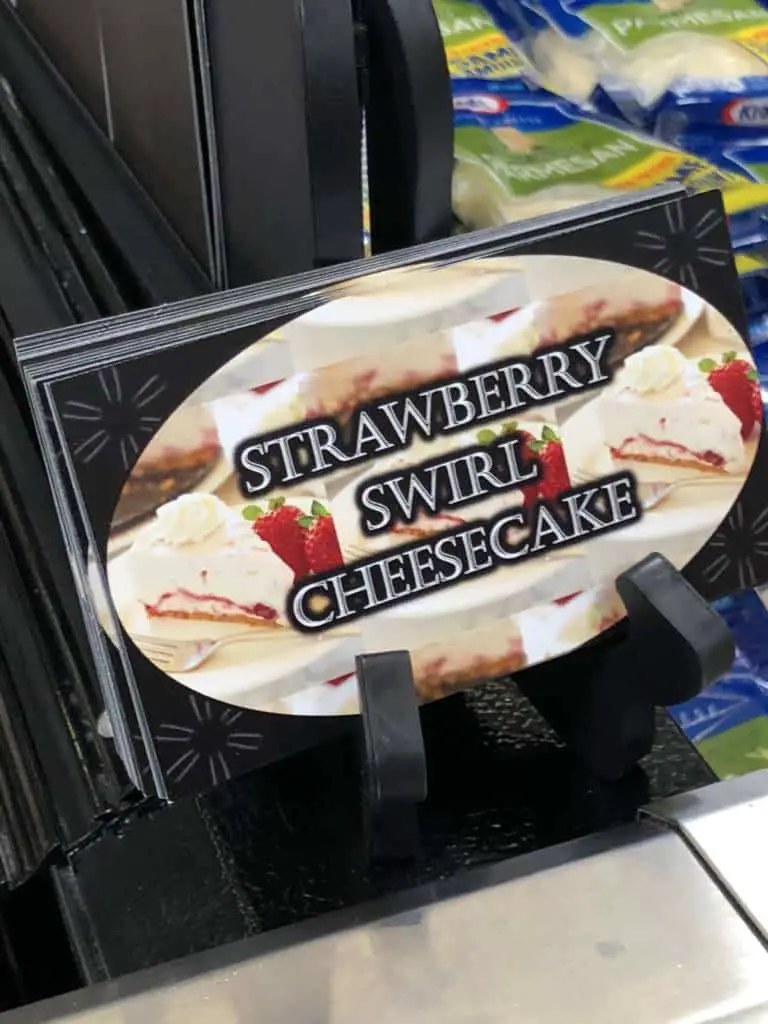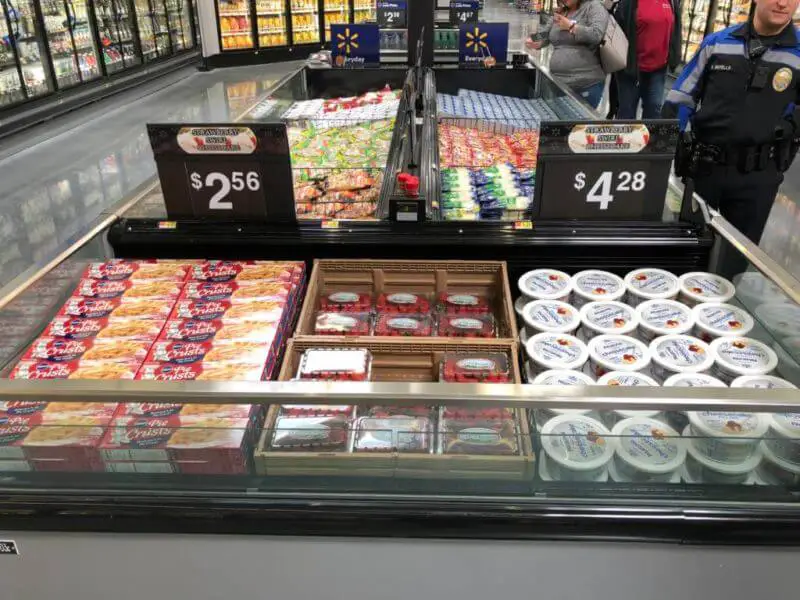 If all this wasn't great enough, the natural light from skylights, the subway tile and faux wood tile walls are just fancy enough to give this store a great on-trend feel.
If you can't get there for the grand opening, here's a short video of the highlights of our tour.
When we left our sneak peak, they gave us a goodie bag with a few items to highlight and remember the new store features, and an awesome fidget spinner. Did you see it on my IG story? Anyway, they ALSO gave me an extra bag for a MommyUpgrade reader. Yay! Comment below on the store's feature you're looking forward to most, and I'll randomly draw an winner on the 31st. Local people please, there's a free deli pizza in here specific to this store. 😉
Nice job Walmart and thank you store manager Mustafa Tovi for hosting our tour! Congrats on your new store opening!