Spring Break time! Are you packing your bags for a family vacay? Here's how I'm "MommyUpgrading" my travel accessories this season:
Whether you're going somewhere beachy or snowy, water is a killer for your phone. You're going to need something to protect it should it go overboard or get melted on. This
Travelon Waterproof Smart Phone/Digital Camera Pouch, Blue, One Size
">Amazon.com. Currently priced at $9.64.
Let's start packing, shall we? I'm crushing on this set of three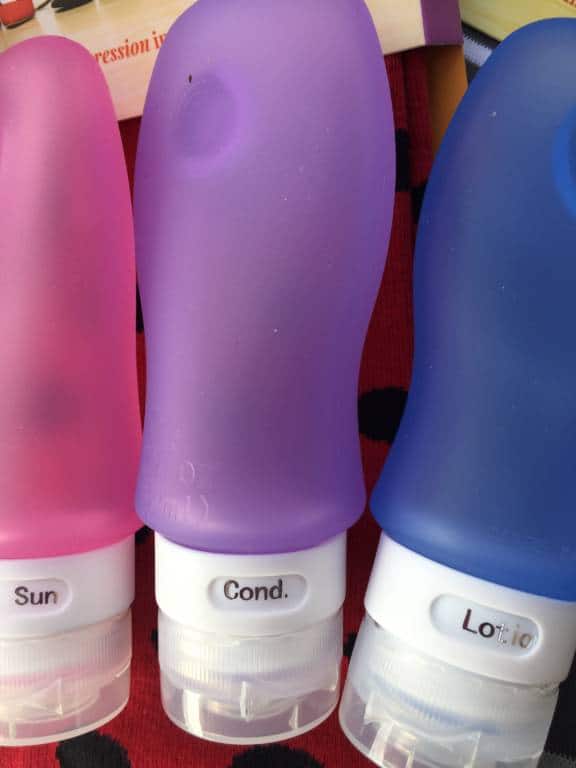 Now that you have your shampoo and conditioner all loaded up, you need to put them in your clear carry-on pouch so you don't hold up the security line.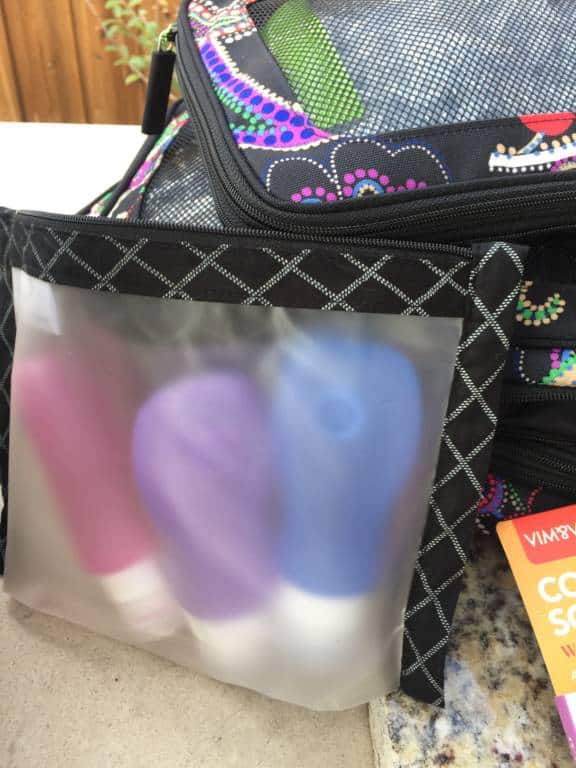 These "Air Quart" bags are a gusseted cutie that is TSA-compliant. They come in several fun colors and patterns that you're sure to match your luggage and way more durable than the zip lock baggie I usually use. I got my AirQuart at my favorite boutique: The Vintage House in Carrollton. Price $22. (Yes, Nan will ship them to you!)
Let's start loading up your clothes now. Here's a REALLY cool find that I'm in love with. You know how sometimes when you go to stay with family, there's no where to put your stuff and you're living out of your suitcase the whole time? Well, here's how to keep things tidy while you're on the road.


They're called EZSTAX Clothing Organization System (18, Regular)
">EZStax and you fold each of your shirts or pants onto one of the plastic shelves, and stack them up. Now when you go to pull one thing out, the whole stack isn't a hot mess. Seriously! And they're not just for travel, they're for your CLOSET and even — wait for it — your DESK. Game changer!!!! Watch this video so you can see what I'm talking about.
These babies are $20 for 18 stackers on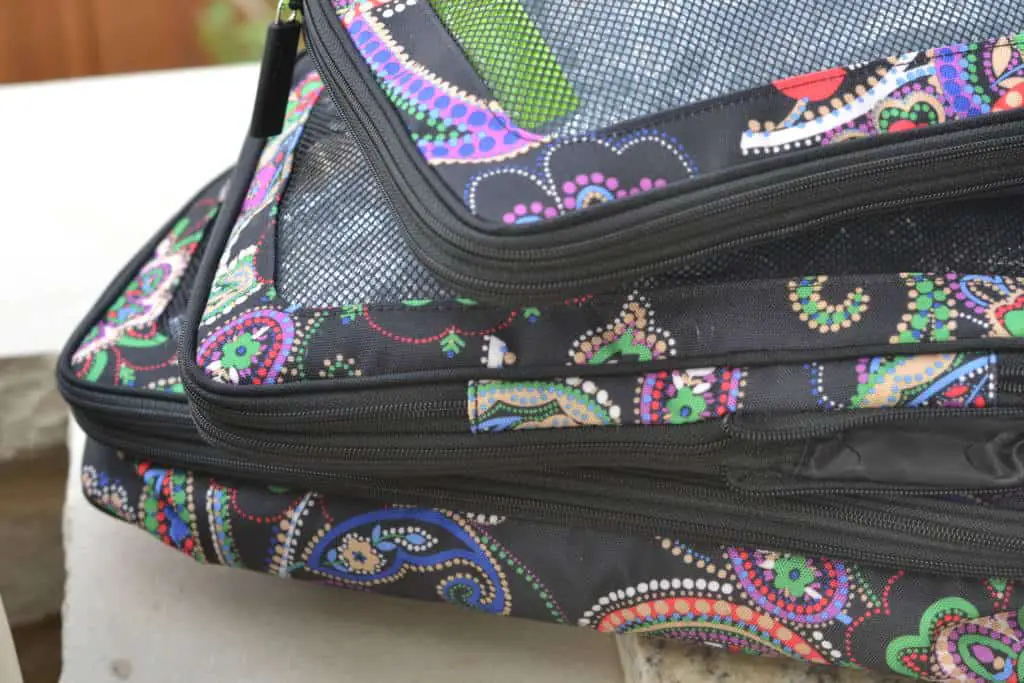 Load these up and because they have mesh panels, they squish down and everything stays in place! I've used smaller versions (and uglier) of these for years for my underwear and for bathing suits. And let's get real, do you really want TSA to see your bra and panty collection all over your luggage? No. Let's keep them unmentionables corralled in a travel cube. These are shown in the Kiev Paisley and range in price from $24 – $34 and in my opinion are a must-have. These also came from The Pink House, where they have the largest Vera Bradley collection I've ever seen.
And since we're talking Vera Bradley, they're kind of experts in bags and luggage. Check out the duffle behind the travel cubes. Can you see it?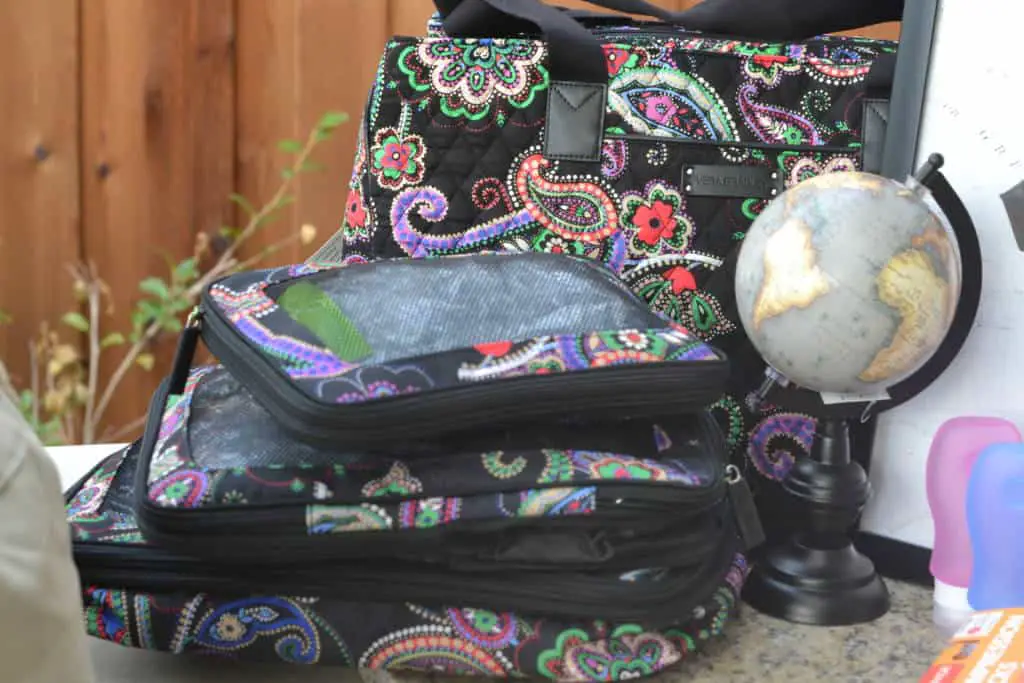 It's seriously as light as air. It's called the Triple Compartment Travel Bag (retail $108), also in Kiev Paisley. I don't see it on the Vera Bradley website, so you'll have to call my friend Nan at PinkHouseGifts.com if you want one.
Since we're on the subject of Vera Bradley, have you seen how they've introduced security into their wallets?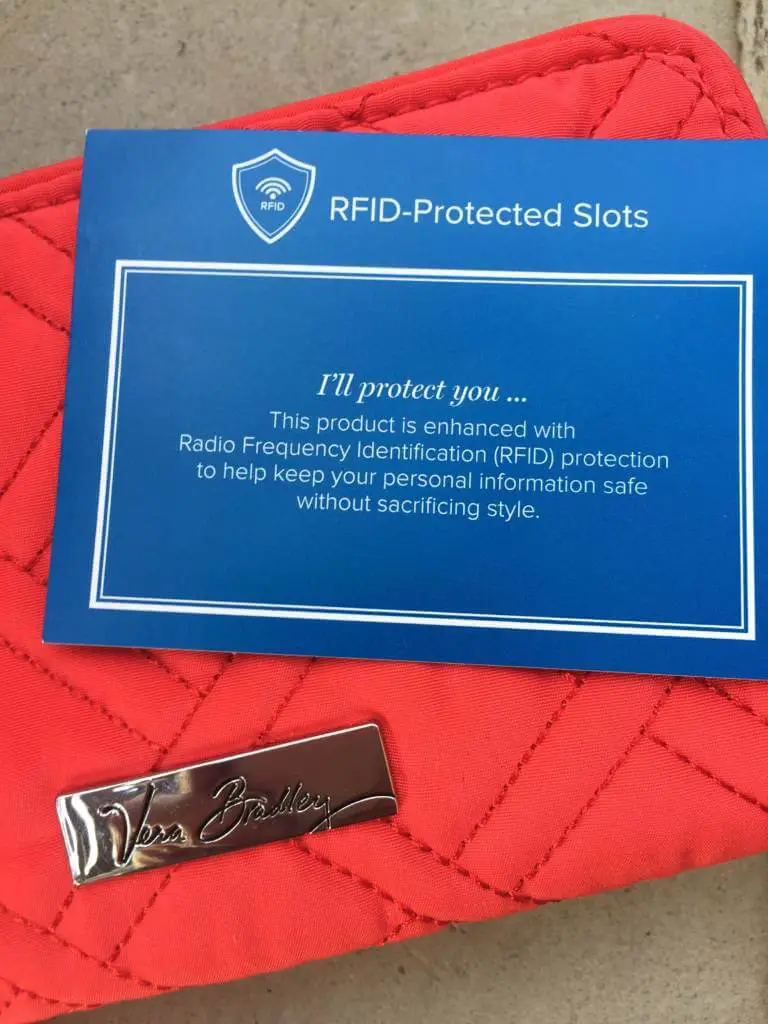 That is a win-win because it's pretty, and secure. Why do you need an RFID protected wallet? Because if you're using a credit card that uses an RFID chip (one that allows you to touch the card to a scanner to read it instead of swiping it), then a nefarious person could walk up to your wallet in your pocket or purse and scan it, getting sensitive details or get the card number. It's the threat of a modern day pick-pocketer. Have I had it happen to me? No, but I'm all for any additional security I can get. Especially if it's fashionable! Thank you Nan for showing me this! And guess what, she also has a passport wallet that is RFID shielding. (Price $22)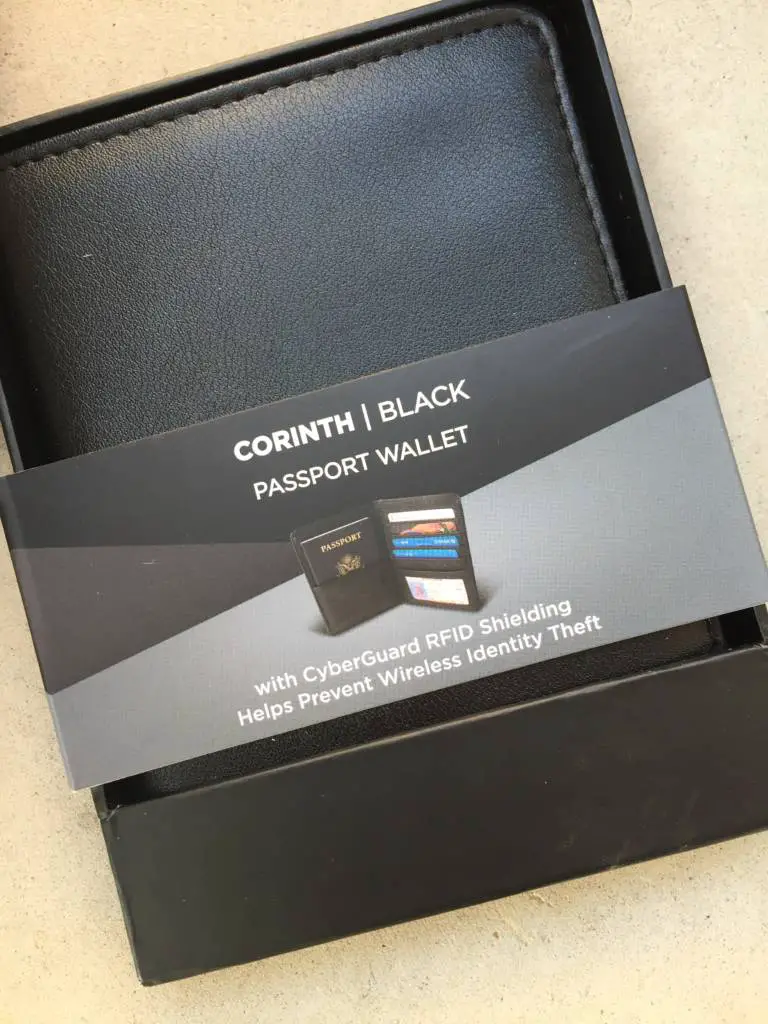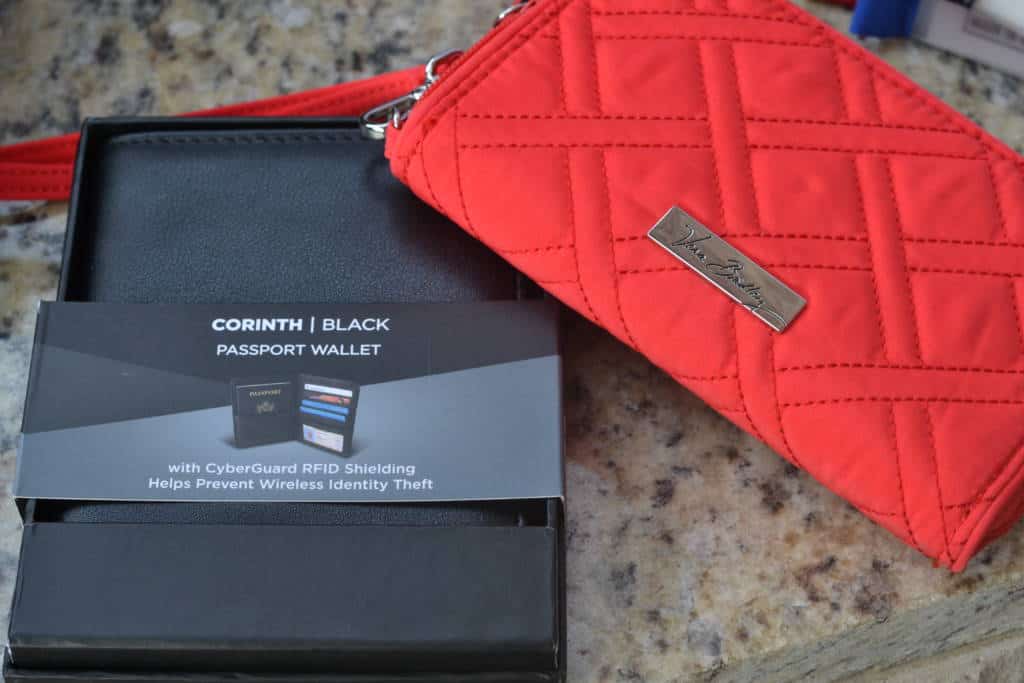 Okay, now that your bags are packed, let's not forget about that long-haul flight you're about to take. Lots of people like to wear compression stockings to reduce swelling in their legs and avoid deep vein thrombosis (DVT), but lots of people don't like the look of compression stockings. Here's your answer to that silliness.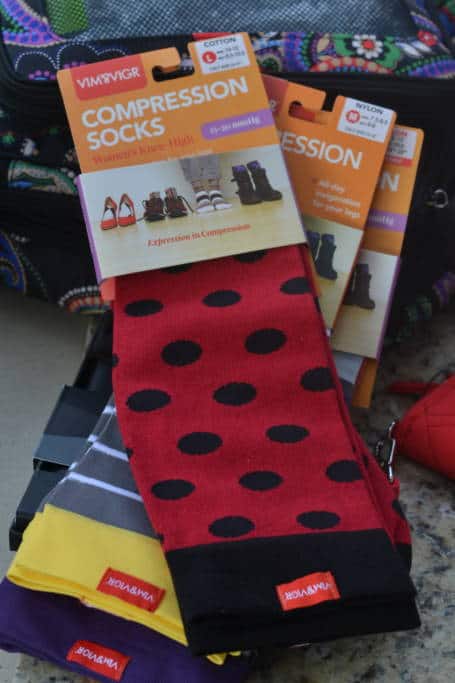 Don't be embarrassed by those ugly compression stockings from the drug store. These compression stockings are both adorable and functional at $32.95. Thank you Pink House for keeping our legs healthy too!
I think we're ready to check-in. Have a fabulous trip!
Thank you EZStax for providing a set to give away and for me to review. Would you like a set of EZ Stax? Enter below!
a Rafflecopter giveaway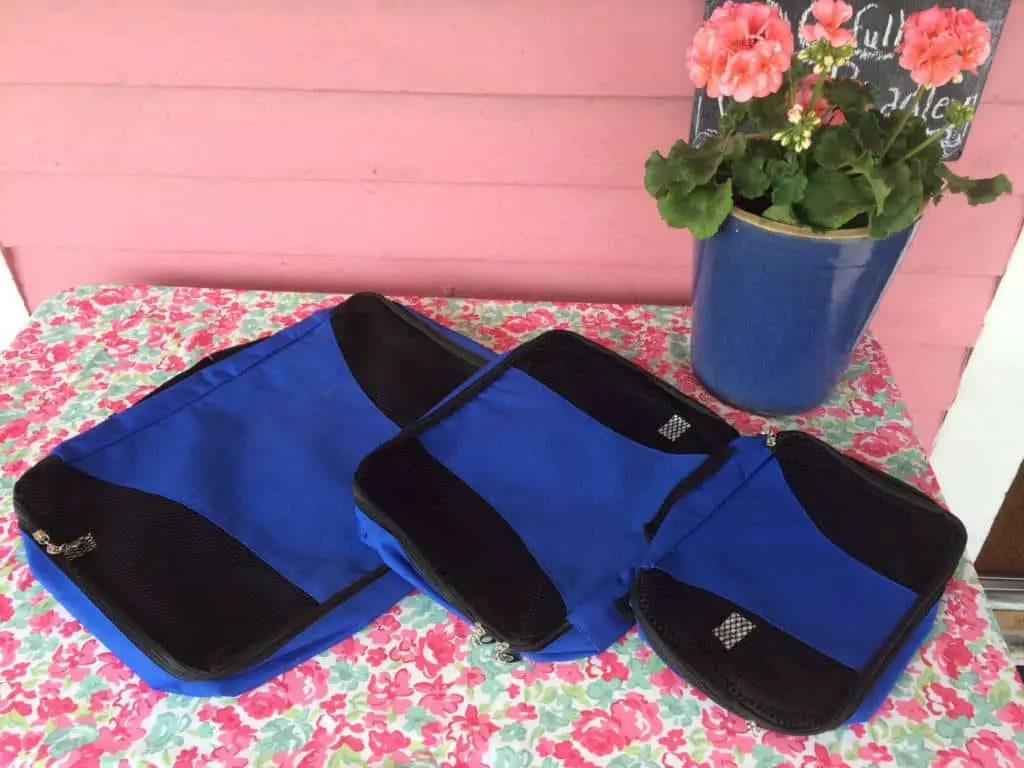 Thank you The Vintage House for providing a set of travel cubes to give away! Would you like them? Enter below!