"Whoa. That's a lot of graves."
"That's a cemetery where soldiers are buried."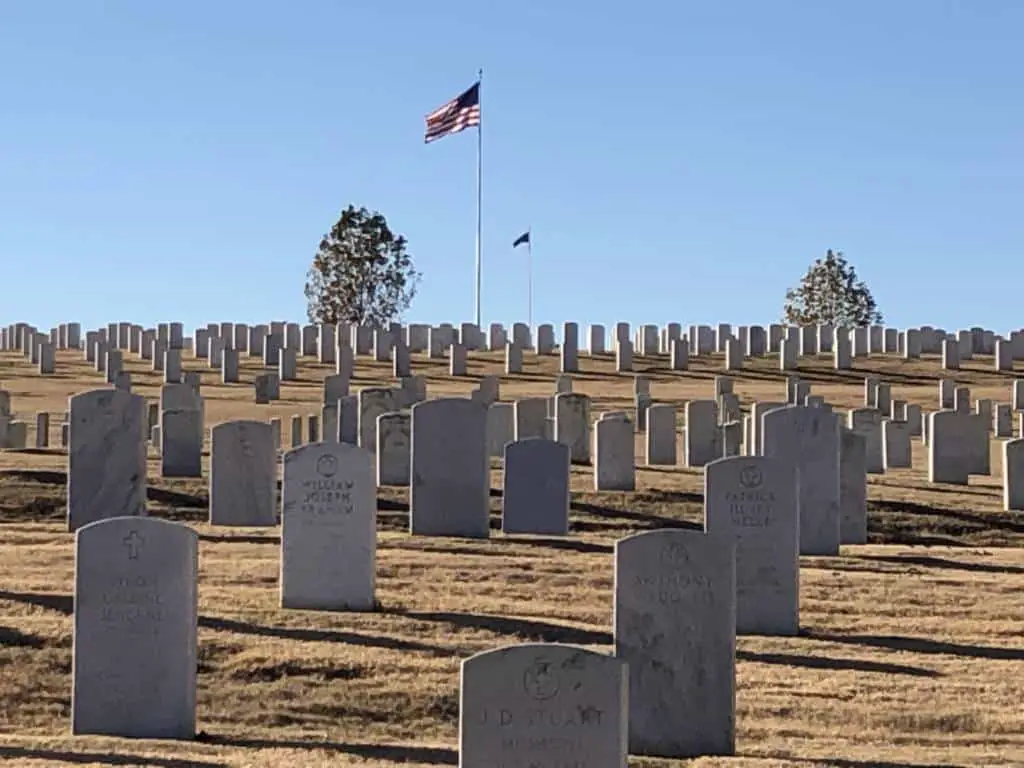 My daughter was pointing out the window with wide eyes as we drove past Chattanooga's National Cemetery. We detoured in to pay our respects.
As she walked past the headstones, one, in particular, drew us in. It was decorated with flags and had piles of coins on top of the headstone.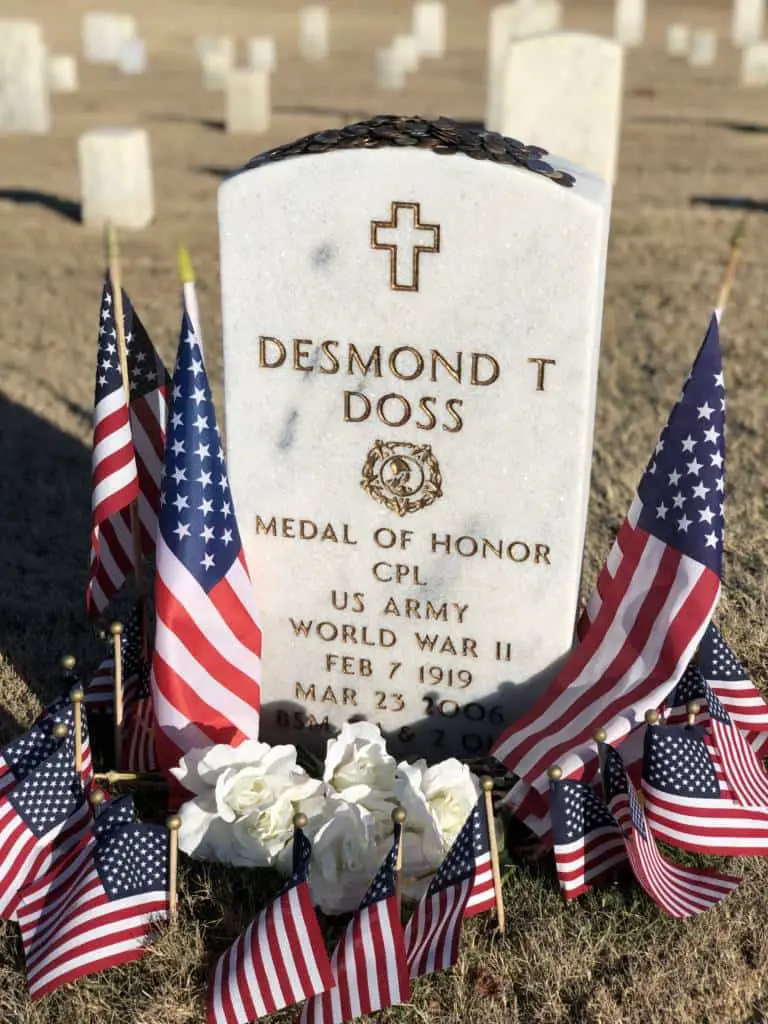 As we looked around, we saw that some of the other headstones also had what we thought to be spare change, on top, but not all.
A quick google and we learned that all that money in the bottom of your purse has a huge significance to the families of the fallen. Since the Vietnam War, it's been a US tradition to leave coins on headstones of soldiers, considered a "down payment" to buy their fallen comrades a beer or play a hand of cards when they would finally be reunited.
The different coins each have meaning so don't just grab a stack of quarters and plan a visit.
What each coin means:
A penny on the headstone means simply that you visited
A nickel indicates that you and the deceased trained at boot camp together
A dime means you served with him/her in some capacity
A quarter indicates a message to the soldier's family that you were with the soldier when he/she was killed
Challenge coins — tokens identifying a bearer's membership in a particular unit — are also sometimes left on headstones. Challenge coins are prized and cherished by those to whom they have been given, so if you see one on a headstone, it was almost certainly left there by comrades-in-arms of the deceased.
As you might guess, she raided the car and our pockets and purses for every penny that we had because she wanted to make sure to tell as many families as she could, that we were there to thank them for their sacrifice. She sought out as many bare headstones as possible to leave her penny.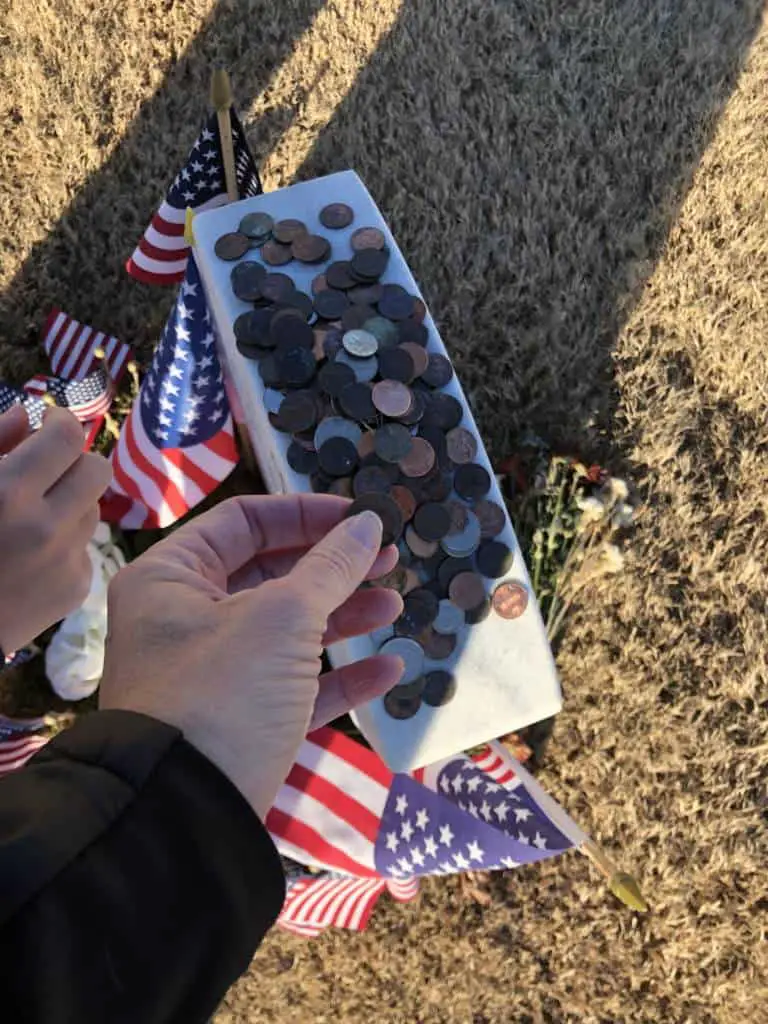 Do the coins on headstones stay there forever?
The money left at graves in national cemeteries and state veterans cemeteries is eventually collected, and the funds are put toward maintaining the cemetery or paying burial costs for indigent veterans.
What you can do:
This Memorial Day weekend, you're likely juggling BBQs and sports tournaments galore, but let's pause and remember the real reason why we have an extra day off from work. Run by the bank and convert a few dollars to coins and make your own detour to the local cemetery to pay your respects. Here's a link to the US National Cemeteries and here's our local DFW National Cemetery.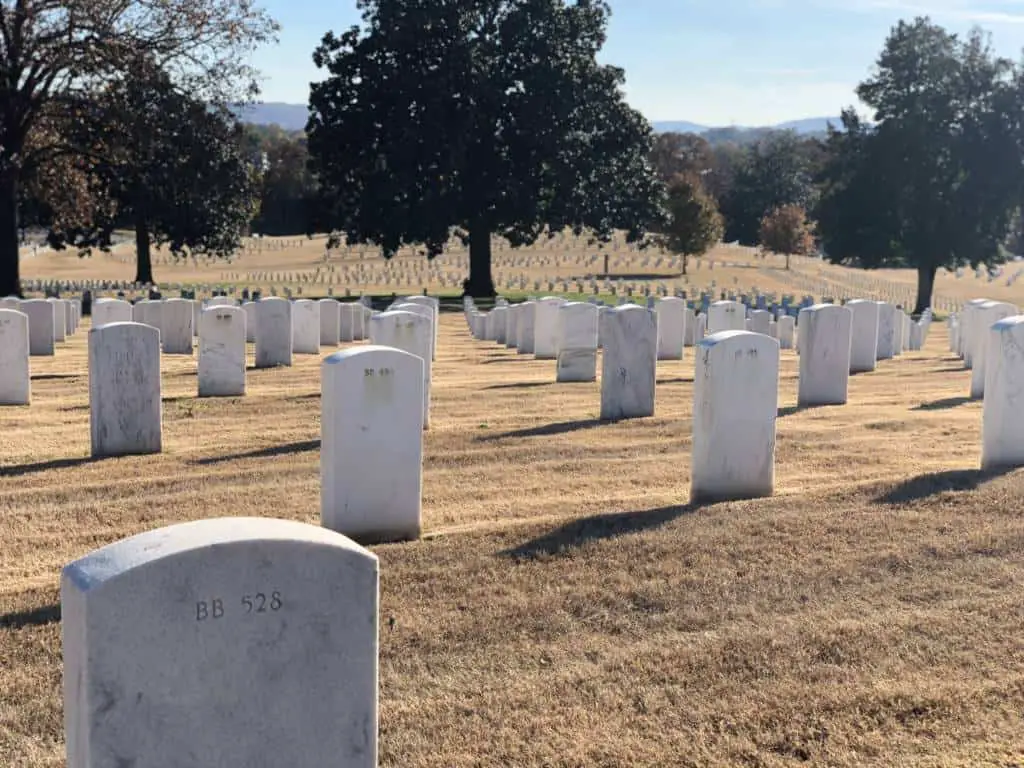 Reference: @texvet is a state program for Texas' service members, veterans, families, and those that serve them, providing verified information and referral resources. Donate to TexasVet.org.