Anyone else have a husband that loves – I mean loves – a big ol' Chinese food buffet?
Ewww.
Whenever he suggests the stale buckets of over-steamed food at the plenty, I deploy diversionary tactics – suggesting another, more upscale Asian option for our family dining. But unfortunately that means that we have to feed the rice-averse Cucpake separately or sneak in "her" food in my purse.
Enough with the spilled French fries in the handbag routine already.
Finally – an Asian restaurant where the picky Princess Cupcake will find something other than edamame to eat.
And bonus – we don't have to stalk the food trucks to satisfy the hubs Banh Mi fix either.
Featuring everything from traditional Asian fare to Asian street food, the new Mama Fu's truly has something for everyone on the regular menu or the black market menu. Including this mama who instinctively gravitated to the Mama's Dessert Roll (See? It was even named after me!) that outted my secret affair with cheesecake, cinnamon pastry and raspberry sauce. I might have licked the plate.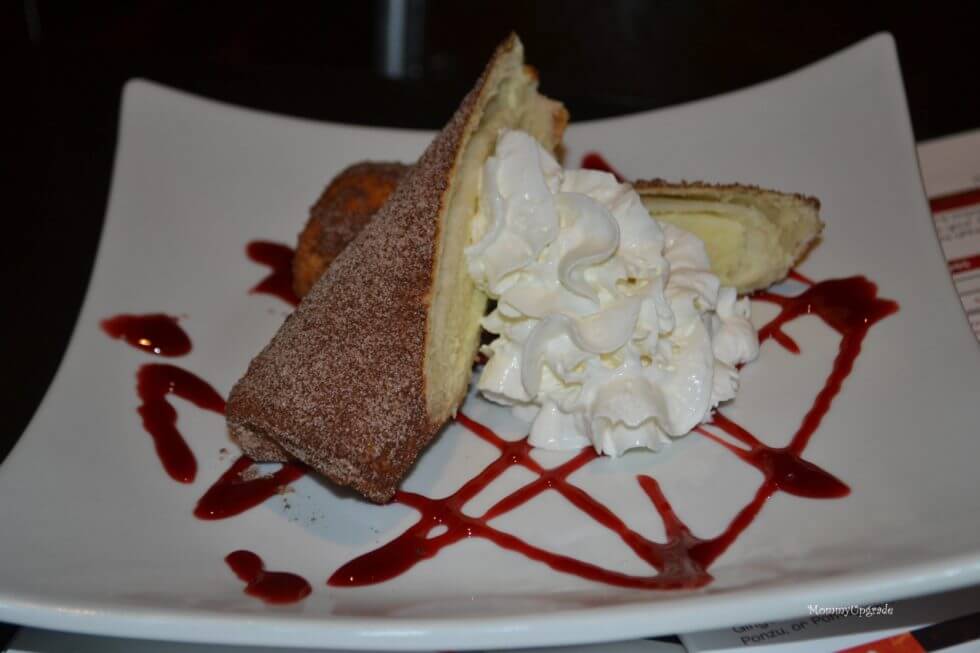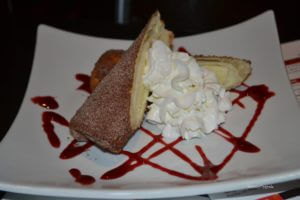 Mama Fu's Asian House has 20 nationwide locations, and lucky for suburbia, their Frisco grand opening was yesterday.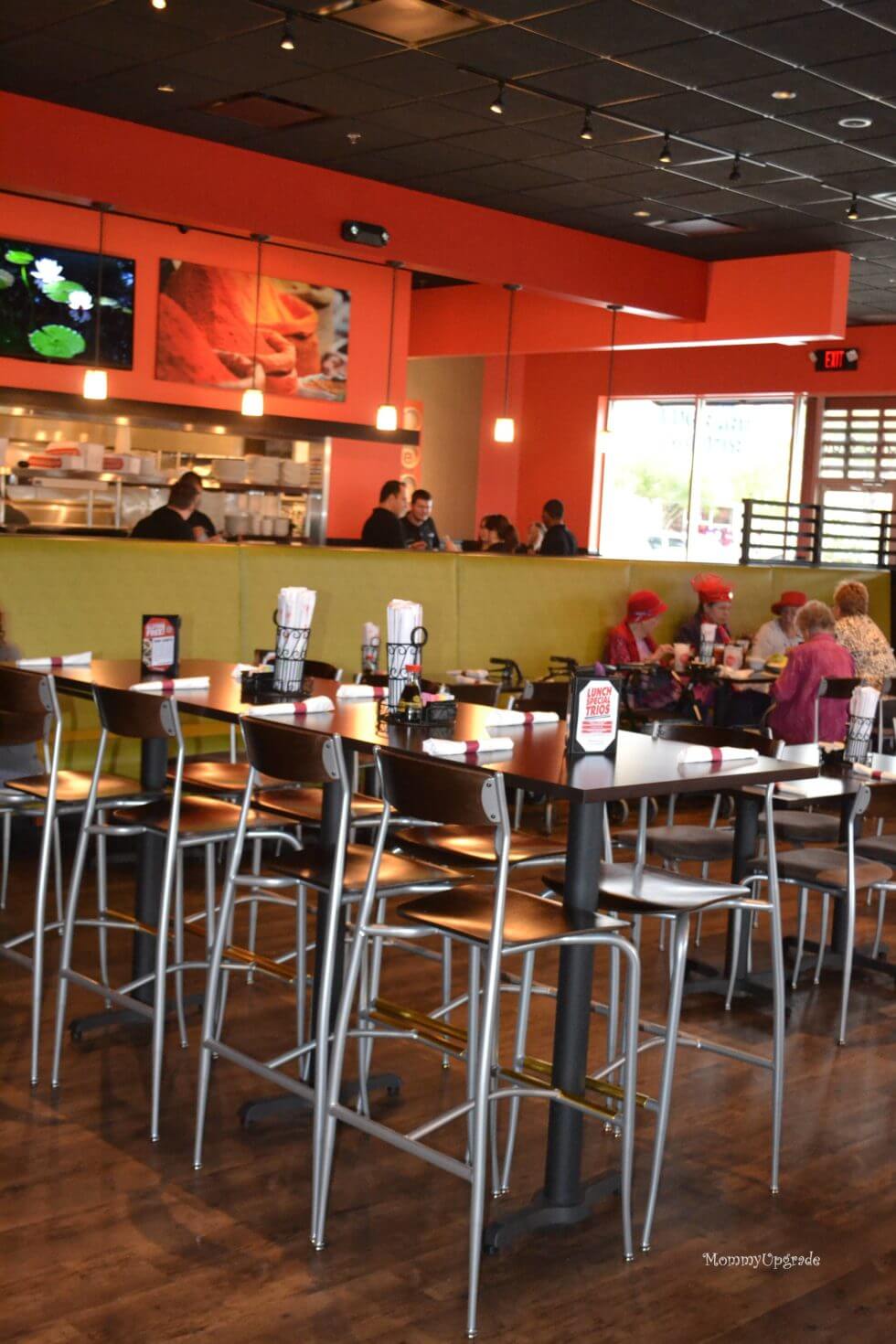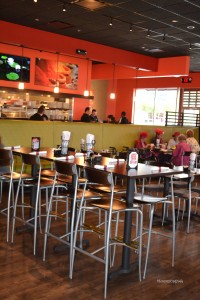 Catering to families and red hat ladies who lunch (look in the far corner 🙂 ), Mama Fu's was the place to be.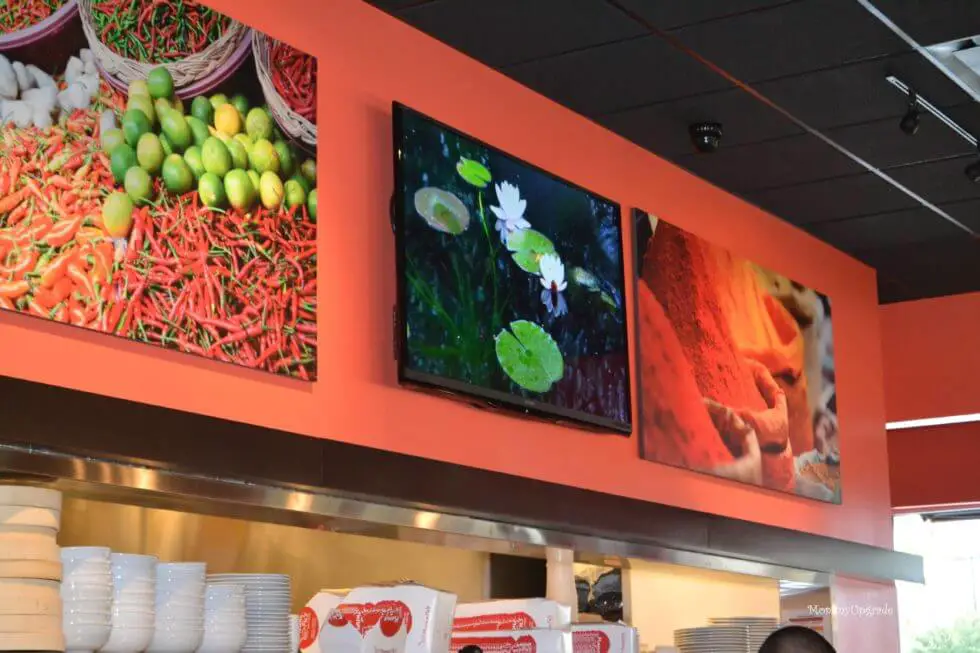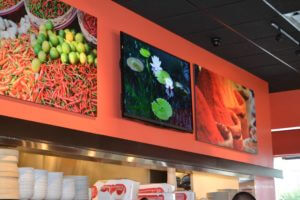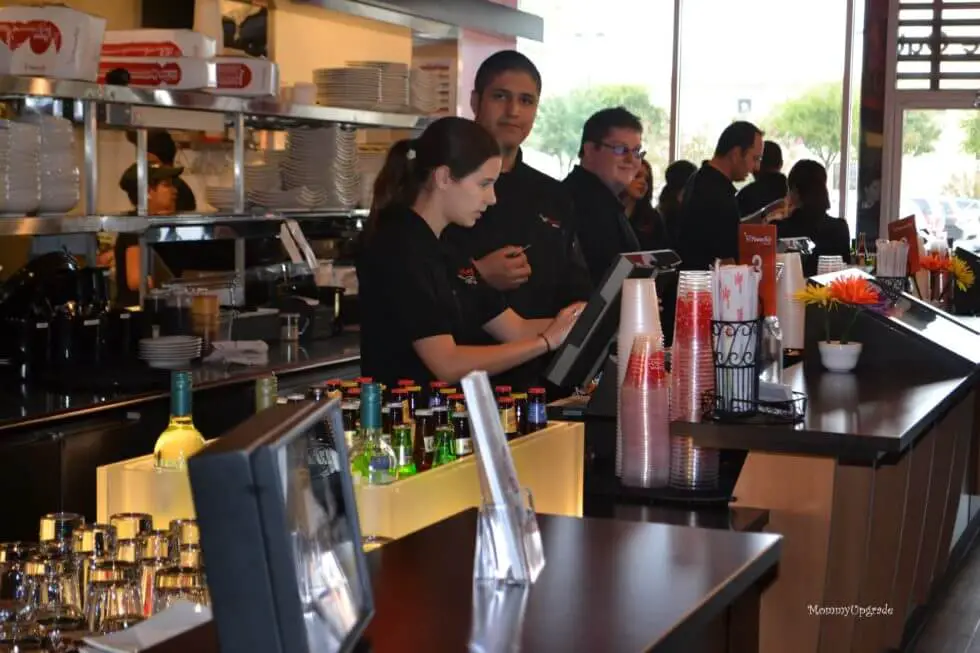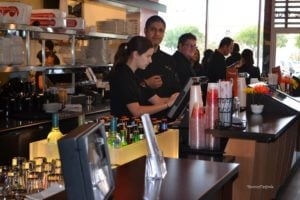 Their made-to-order menu has traditional Asian favorites like General Fu, Pad Thai and rice bowls, but they also include salads and Korean street tacos. The kids will be happy to find Ninja noodles (teriyaki chicken over egg noodles), Dragon Tails (fried chicken tenders) and the Scooby Fu (honey glazed chicken) available with a side of crayons and activity sheet. It was hard to choose from the 5 iced teas (I went with the blueberry pomegranate) or the shelf full of hot tea options.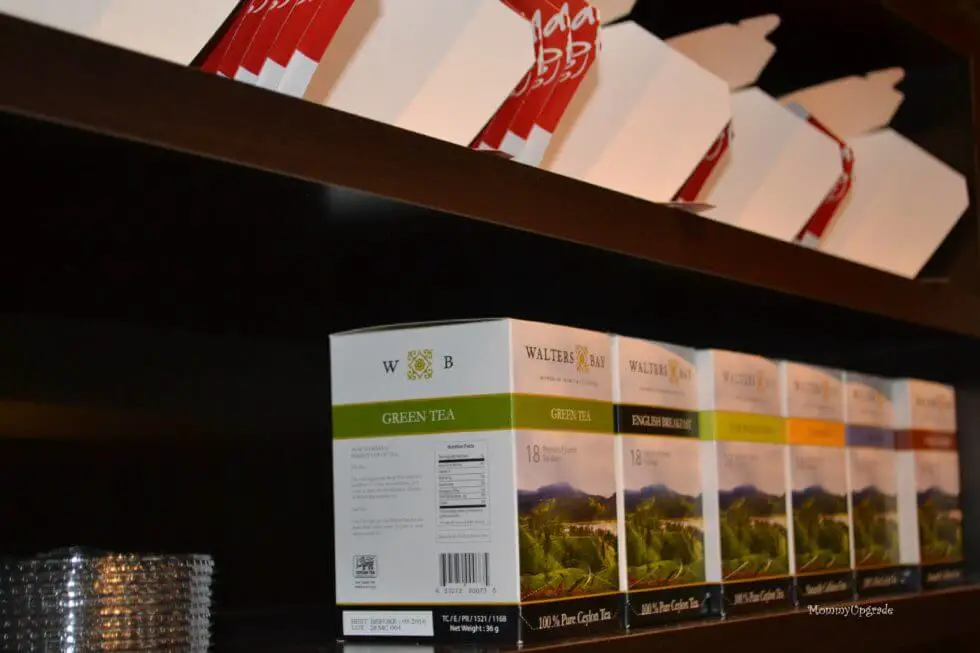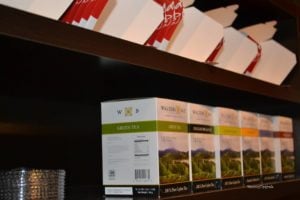 Although this sake looked pretty darn refreshing I must say.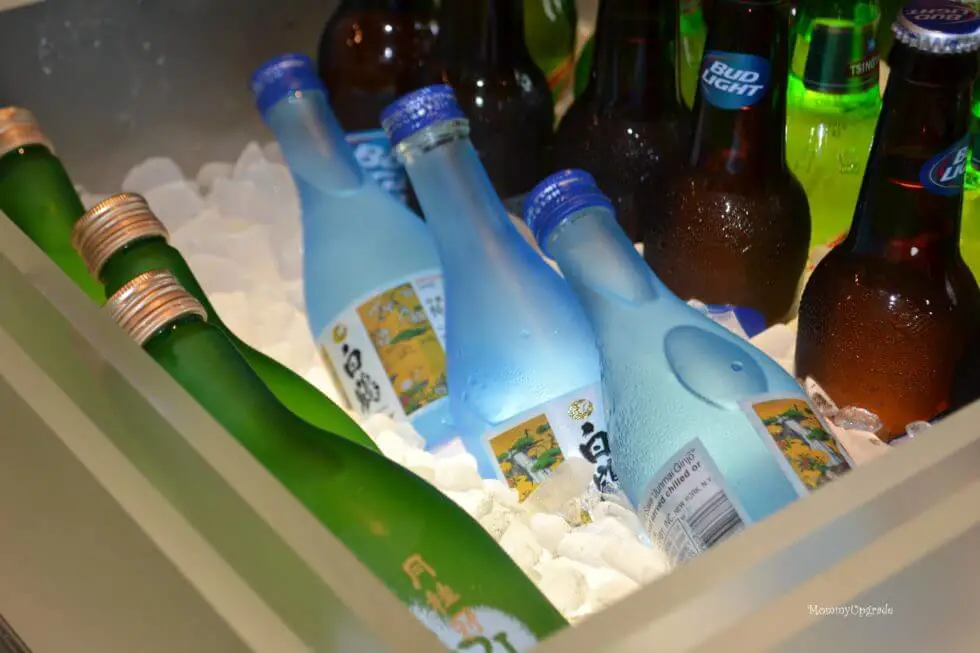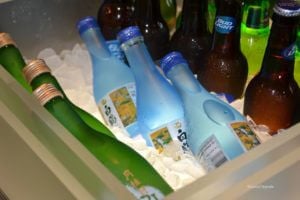 It's not all about the fam though. Even the business professionals can come home to Mama by scheduling meetings in Mama Fu's private room by reservation (no charge). It's outfitted with with AV equipment, free wifi and even a happy hour should those lunch meetings run extra long.
See? Something for everyone.
Check out Mama Fu's in Frisco in the Sam Moon shopping center, mamafus.com or the MamaFu's facebook page.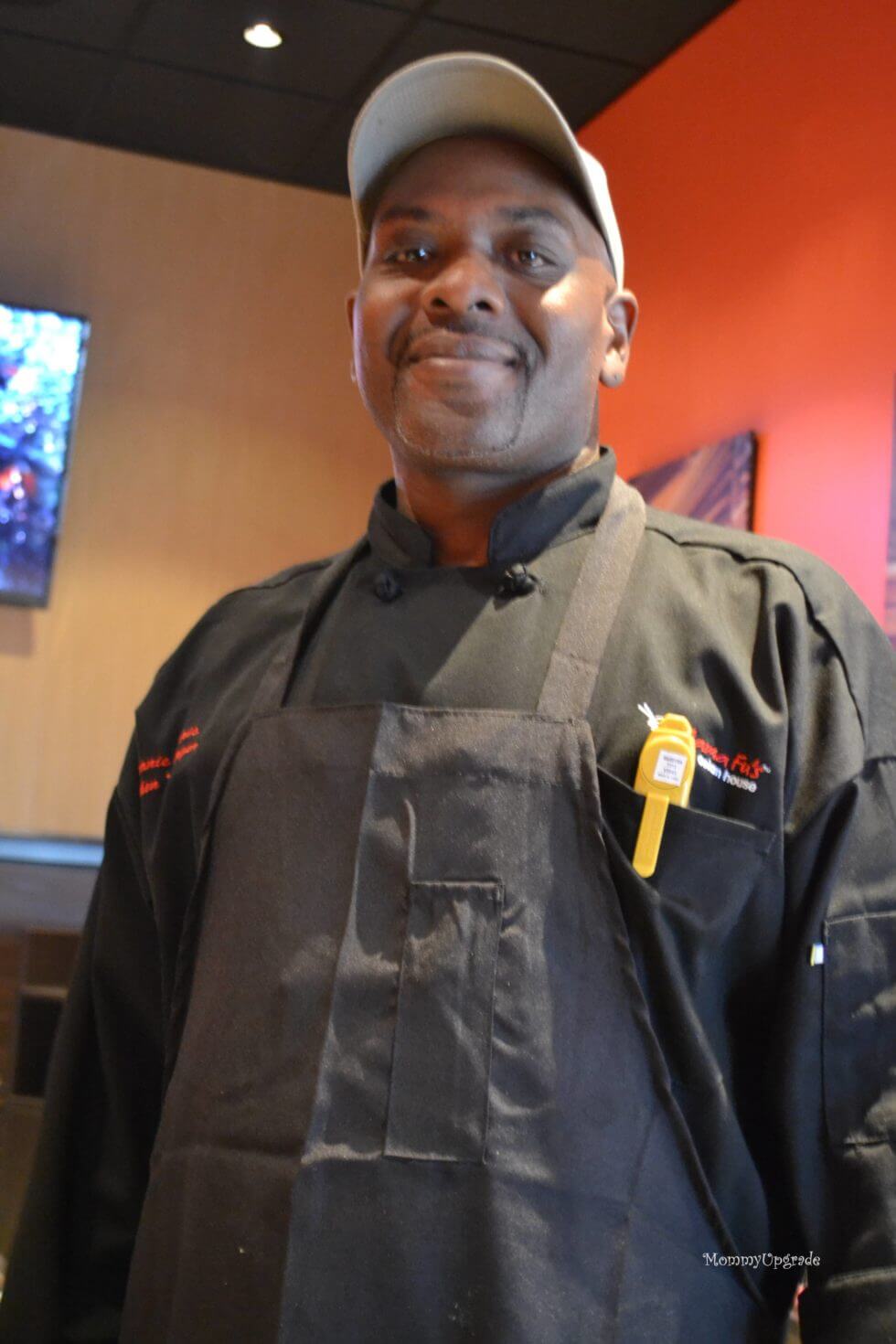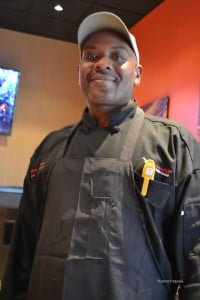 tofu lettuce wraps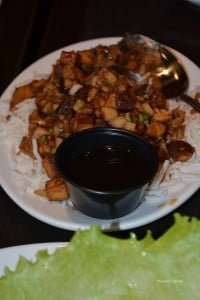 spicy seoul stir fry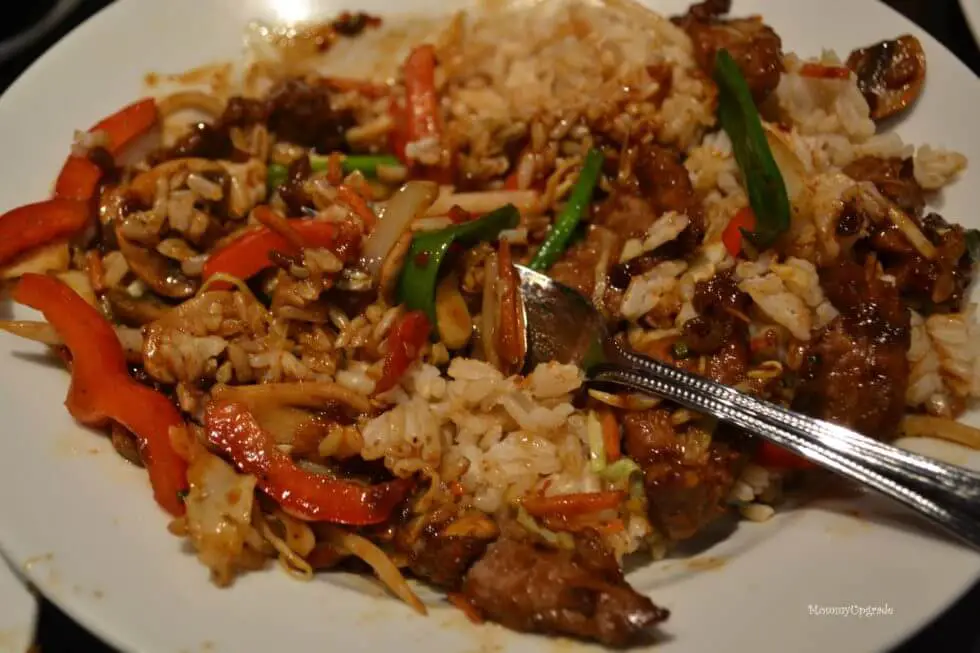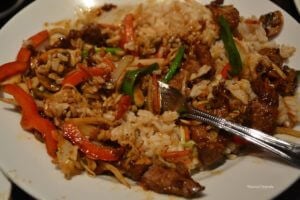 This is CAKE to celebrate the grand opening!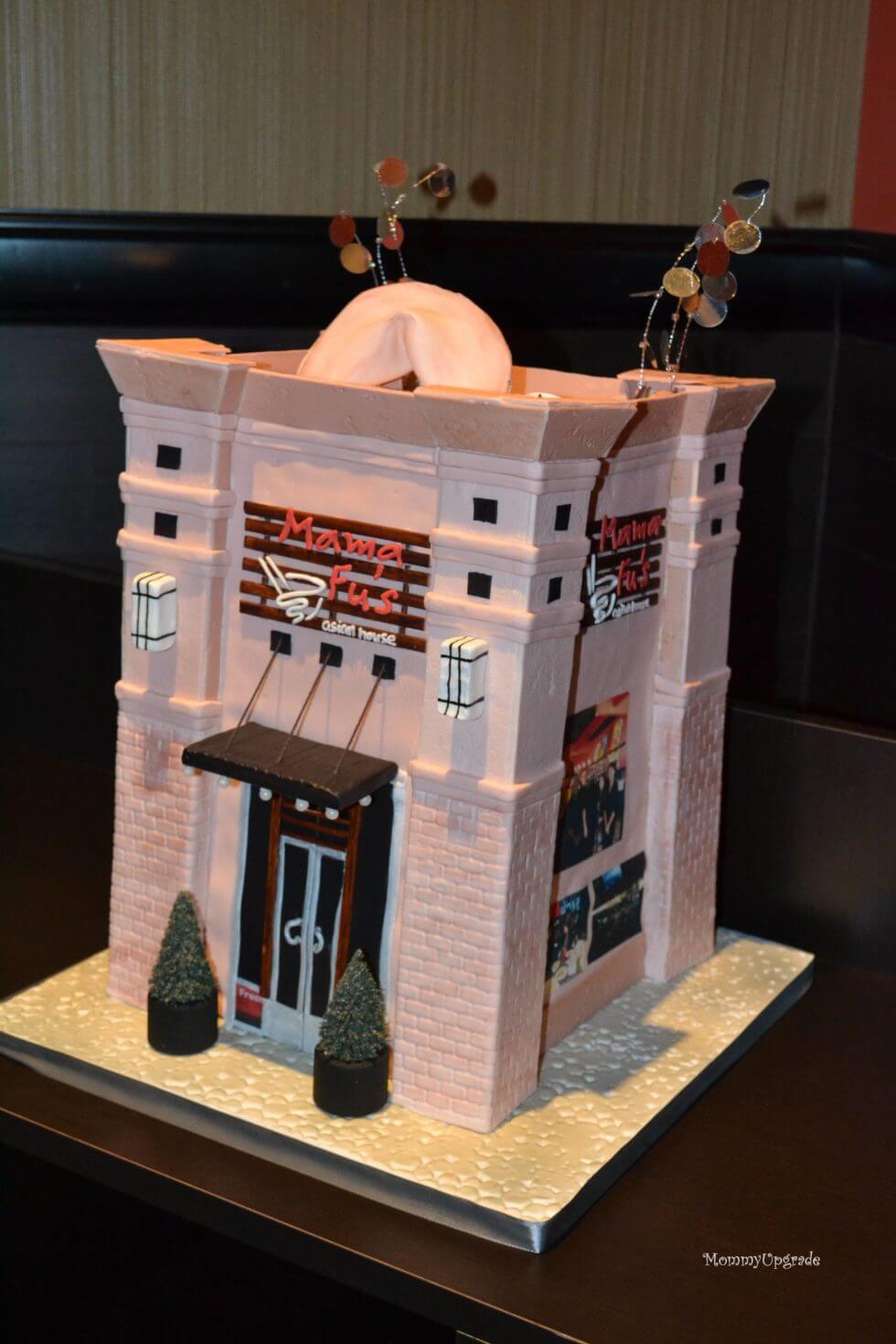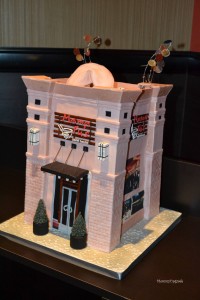 I was treated to lunch at Mama Fu's to experience the new restaurant. All opinions are my own.