No Harry Potter costume is complete without a wand – so when we were planning for the Cupcake's Harry Potter party, we knew we needed so set up an offering from Ollivander himself.
These are super easy, fun and inexpensive to make. You'll want to make these a couple of days before the party just so you have enough time for the paint to dry between coats.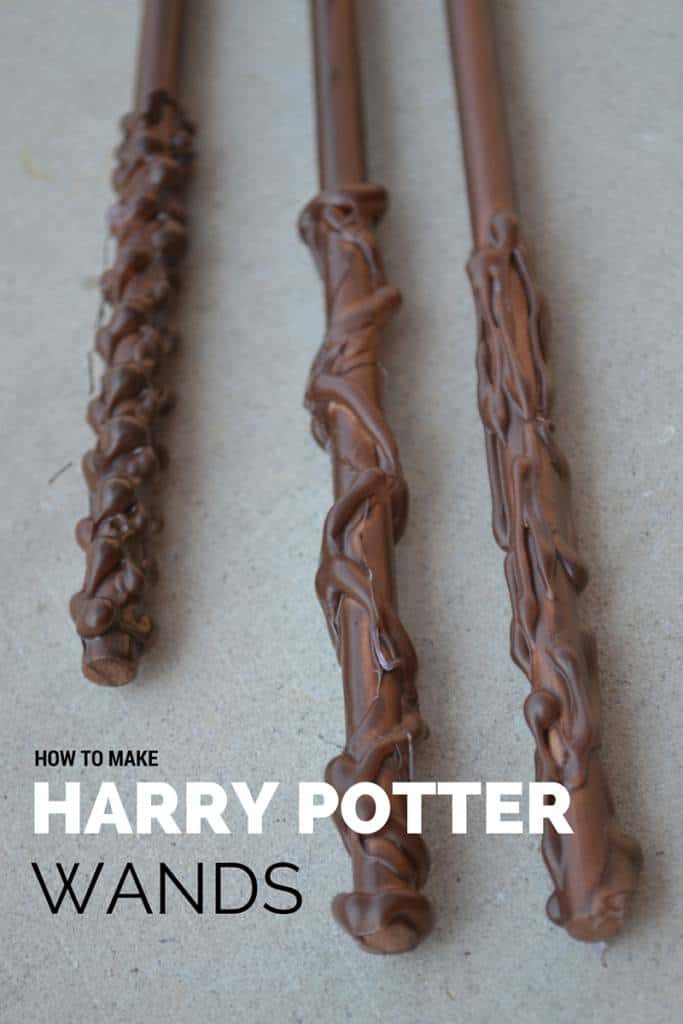 You'll need:
Bamboo cooking sticks – I found these at DAISO, the Japanese Dollar store in Carrollton for $1.50 for a set of four – which is really eight because they come in pairs.
Brown spray paint
Newspaper or paint tarp
Tall cup or drinking glass
Hot glue gun with glue
Seriously, that is all.
You'll be so happy this is such an easy DIY!
Unwrap and cut the string from the cooking sticks.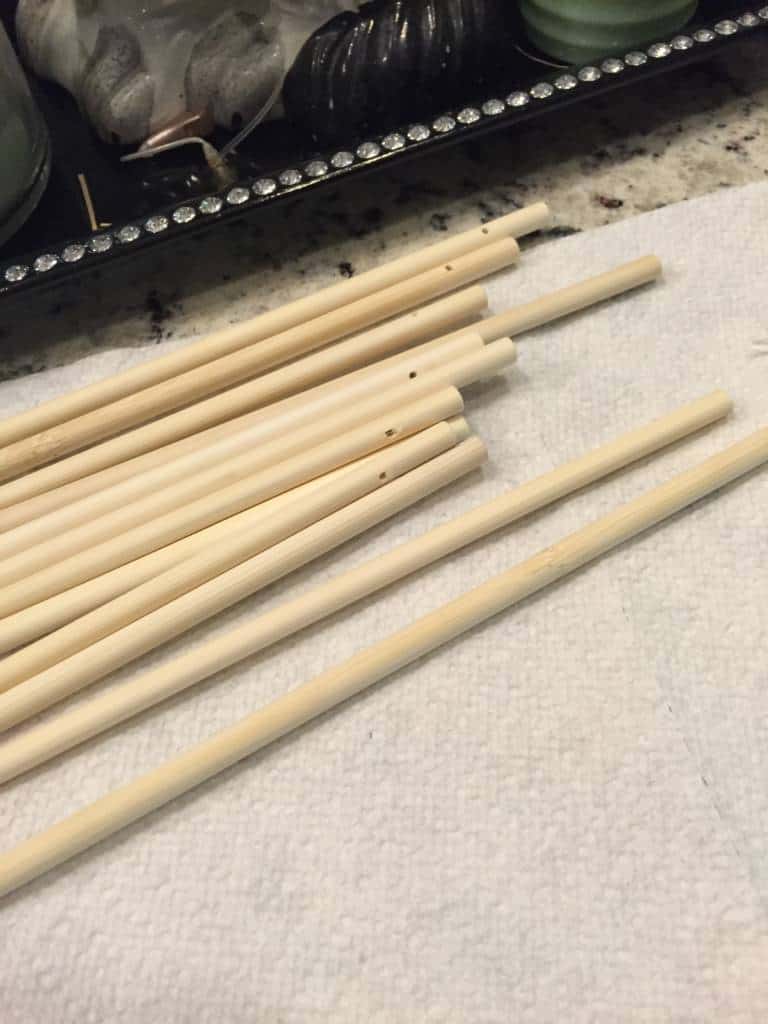 Heat up your hot glue, and on the fat end of the stick, over about 4 inches, "paint" your design (or be random) with hot glue. I did some with polka dots, some with zig zags, some just squiggles.
Set standing up in your cup or glass, point side down, to allow the glue dry completely without touching anything.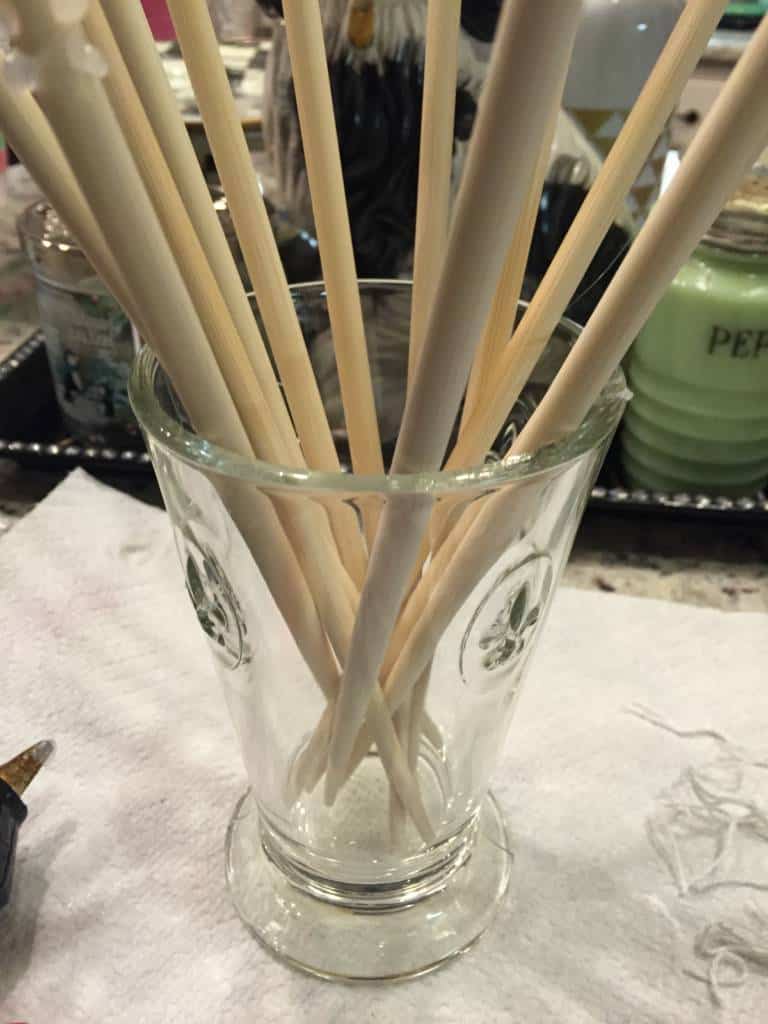 Go outside and lay out your newspaper or whatever you want to use to protect your grass or garage floor down. Put the cooking sticks on top without touching.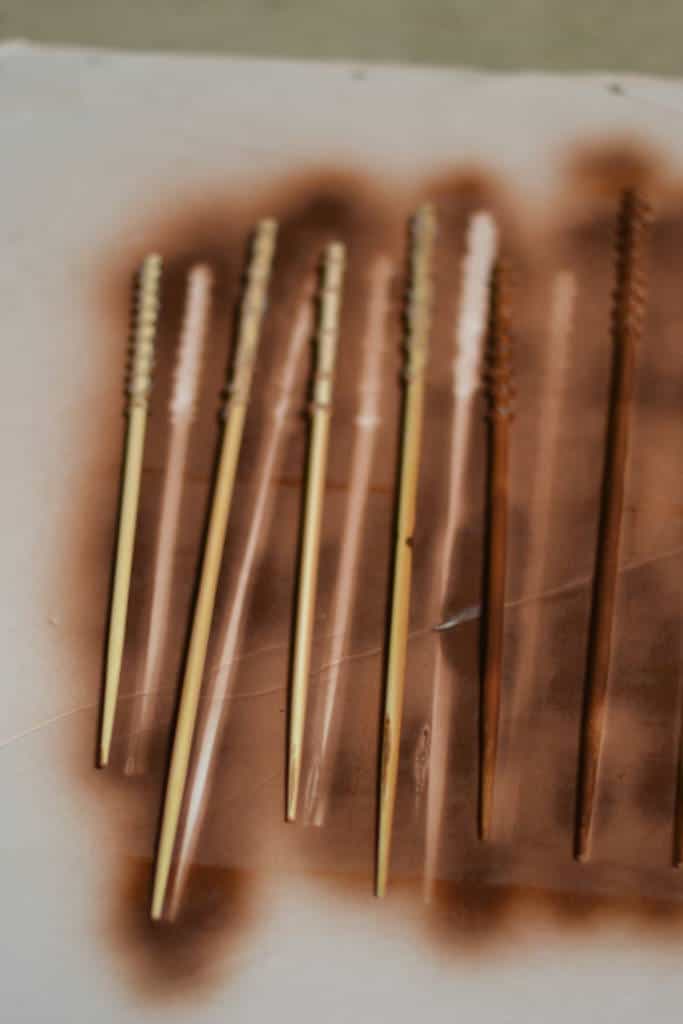 Spray with paint. Let dry completely. Turn the sticks and spray again. Repeat until you have a good coat of paint covering the wands.
You're done!