I will drive for a good donut.
Put some glitter on it, and I'll travel farther.
Give it a unicorn horn or a mermaid tail and I'm pretty much rerouting my day to go try it.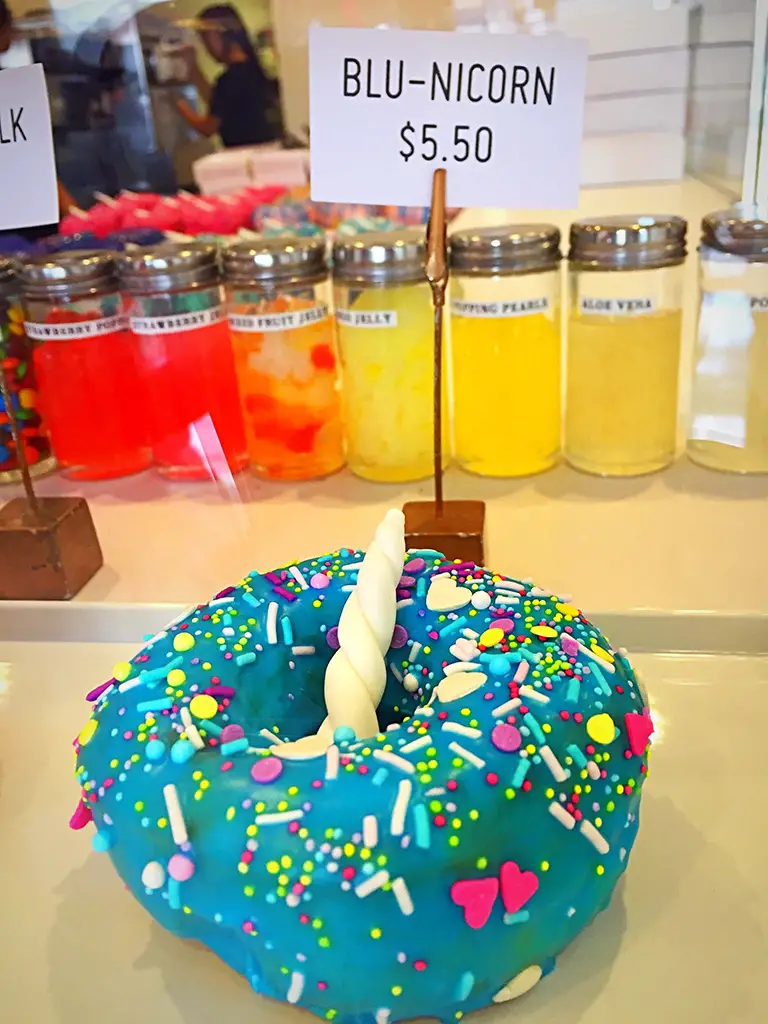 The Cupcake and I went on a recognizance mission basically because donuts are our life. We love the corner shop donuts, but we like to splurge (and I say spurge because they are not cheap) on a fancy one sometimes too.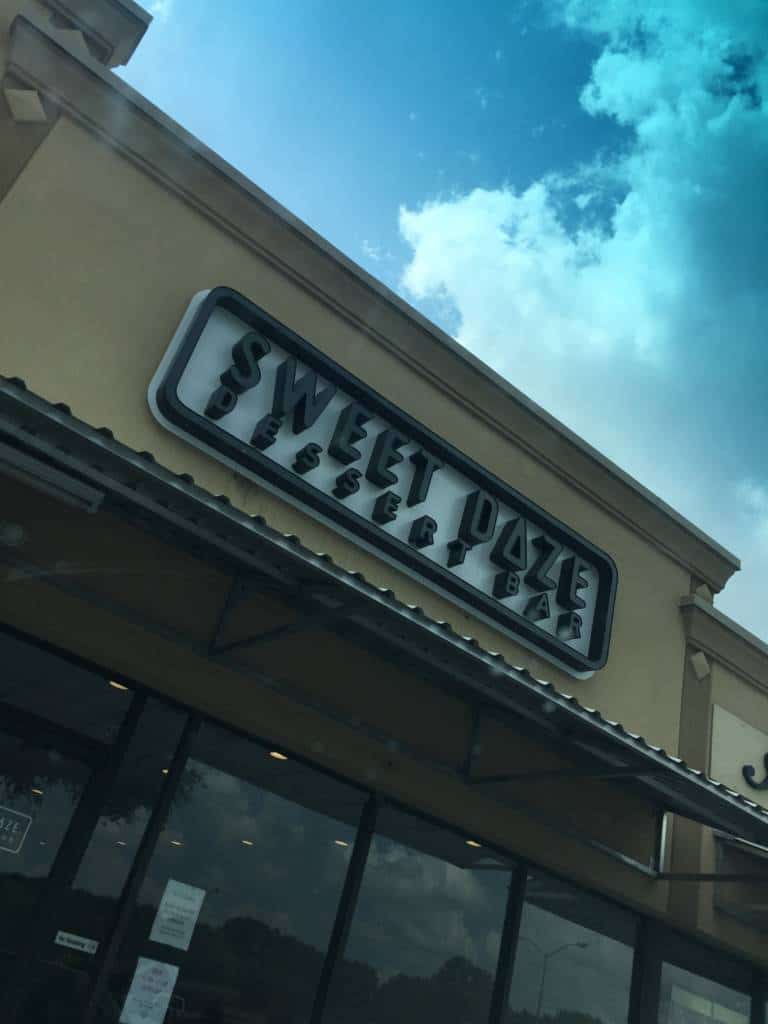 The other day we made a loop around to Richardson to find Sweet Daze Dessert Bar just off campus of UTD. Not the easiest to find but worth the adventure.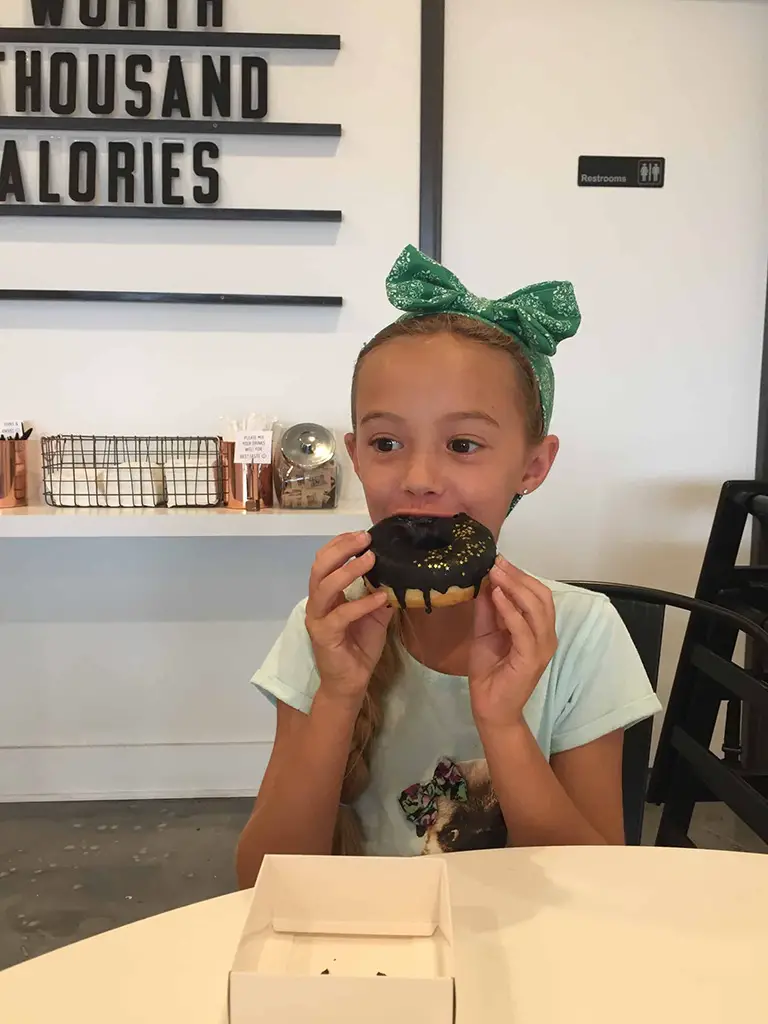 I ordered the cereal milk donut at the recommendation of the guy at the register, (I always ask the employees what their favorites are because they eat there the most.) and it did not disappoint.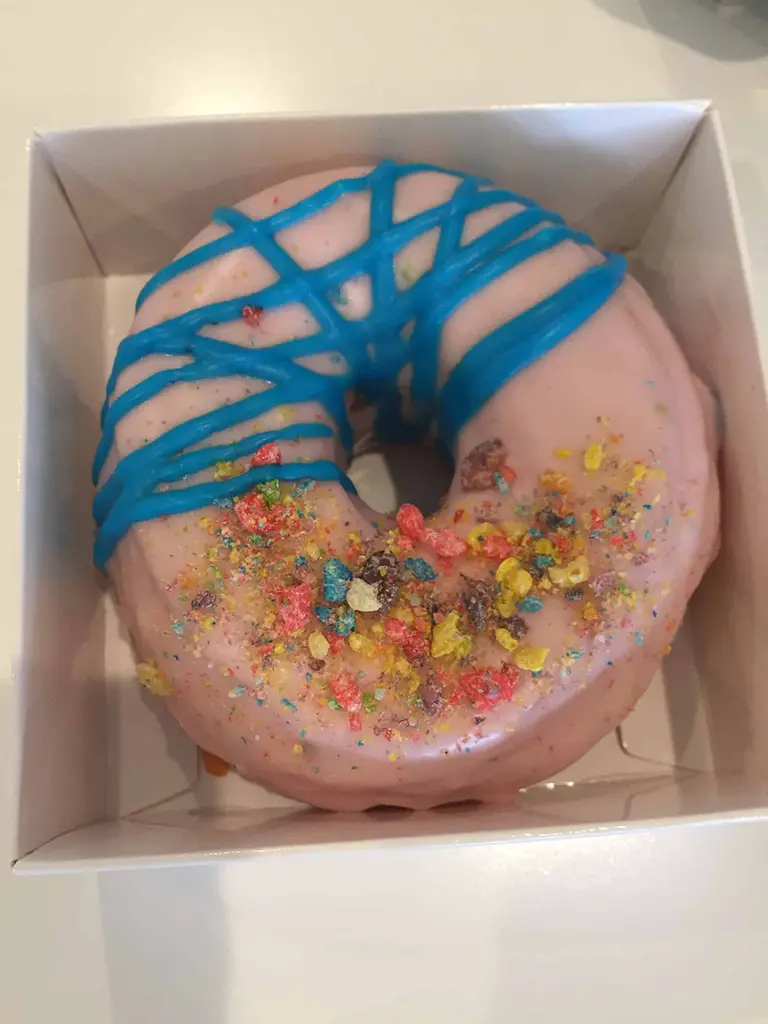 The Cupcake went for the galaxy donut likely because of the stars and she thought the black would be dark chocolate. It wasn't. She liked it anyway and it turned her teeth and braces a frighteningly dark shade of disturbing.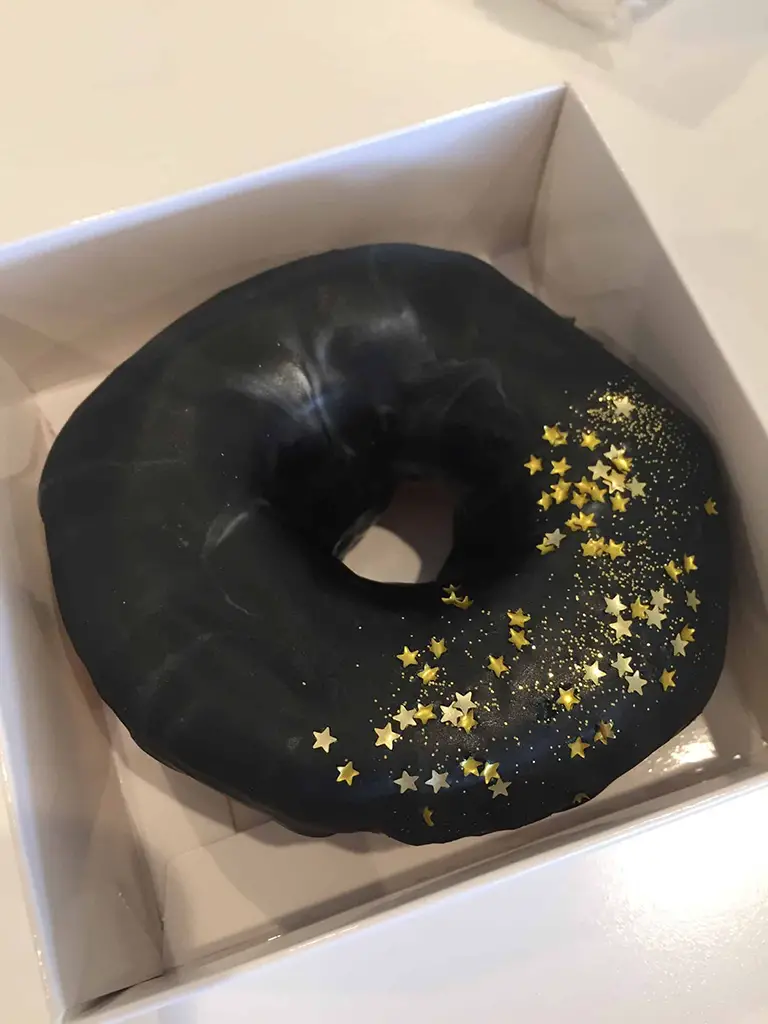 We got a couple to go because we wanted to try more. I was a little disappointed that they are not in different flavors, just colors and decoration. Still very pretty, and tasty, but not as mind-blowing as I had imagined it to be.
The shop is fun, good aesthetics, full of post-high schooly eaters which of course, UTD.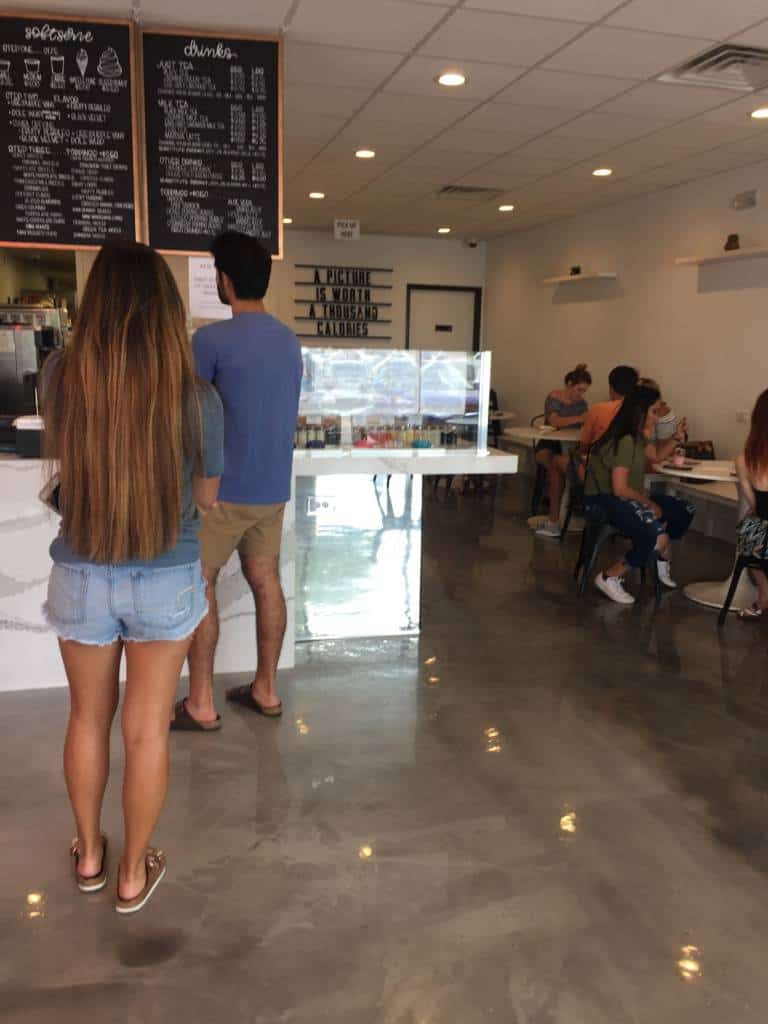 They also will put frozen yogurt on top of the donut with any choice of toppings, which is likely where the magic happens.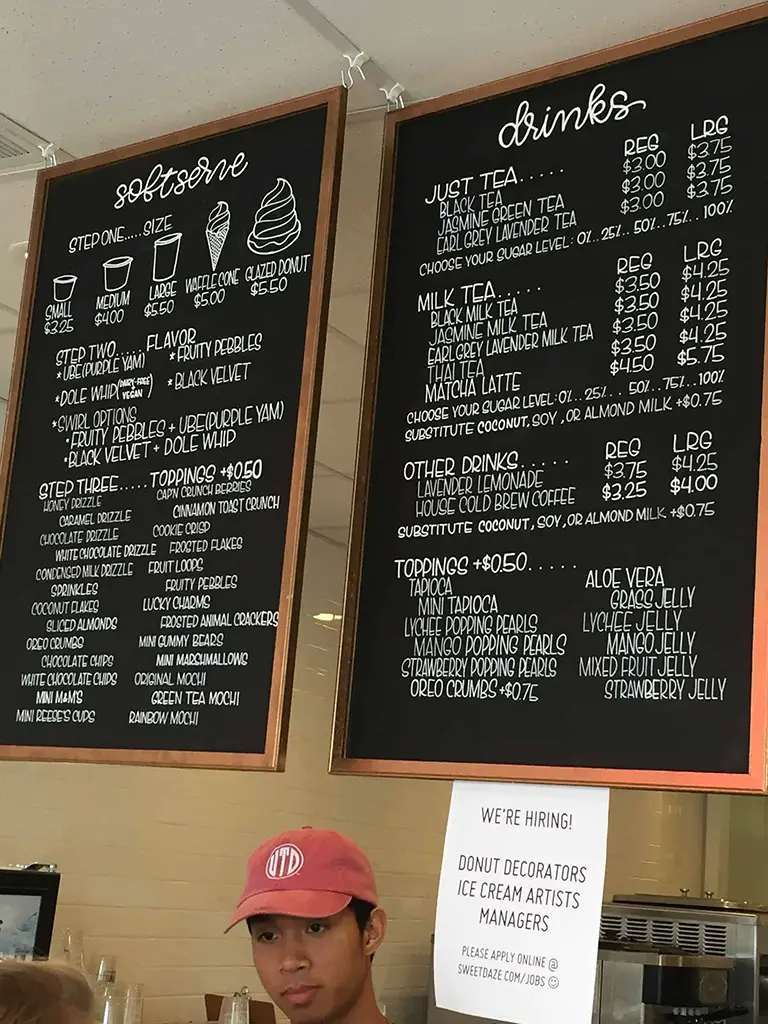 We didn't do that. We are donut aficionados.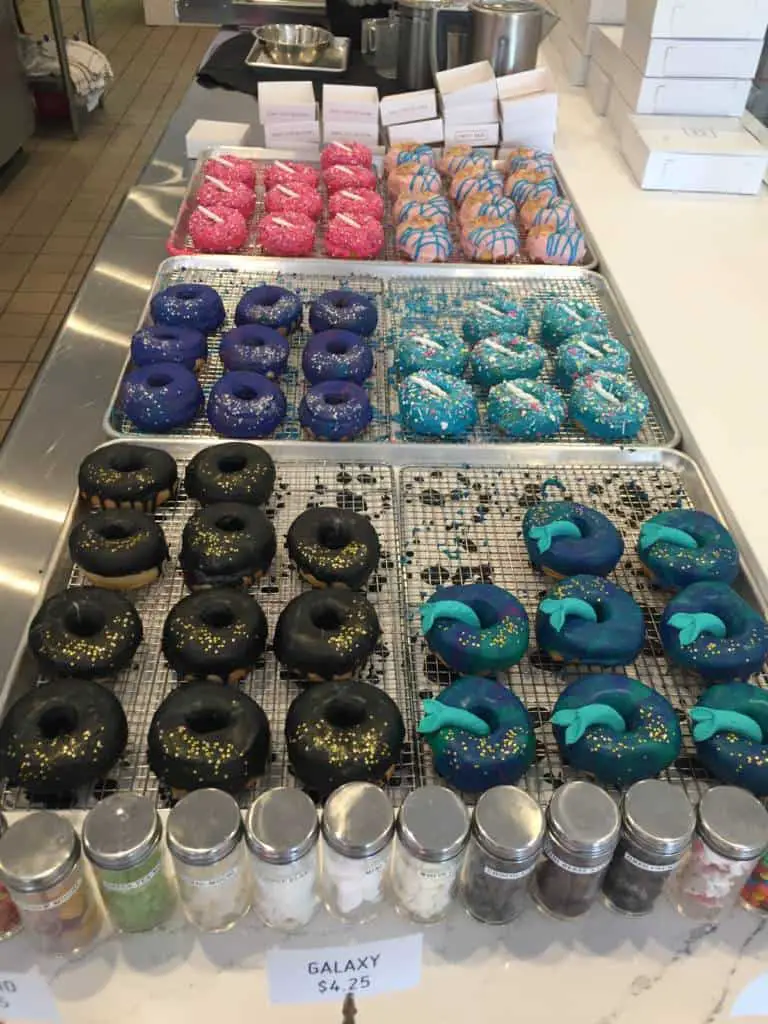 The donuts are beautifully instagram-worthy piece of cake. There's no coffee, probably because the shop next door is a coffee shop and has the rights it in to that shopping strip, but I did try the lavender milk tea, which I was forewarned that it was heavy on the lavender. It was, I drank it all while imagining myself strolling through purple fields in France. It's all good.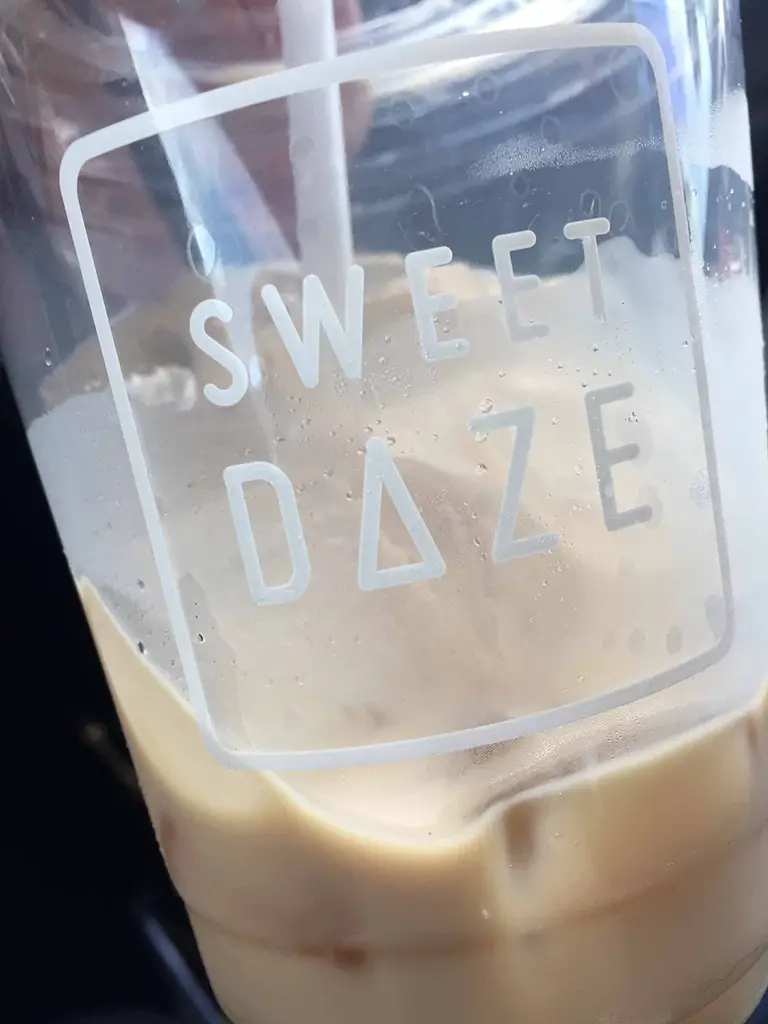 Would I go again? Yes, for the eye-candy alone. I mean, how can you possibly have a bad day when you're eating a blu-nicorn donut?? Would I travel across town JUST for it? Maybe not, but I would stop in for a splurge if I was in the area. But don't stop in early – this place is geared towards students. Hours are 12 noon to 11:45 p.m.
Find Sweet Daze Dessert Bar at 581 W. Campbell Rd, #127, Richardson, TX 75080.